words: Nic Jimenez | photos: ItzKirbPhotography
Ever had that high maintenance girlfriend who you can't live with and you can't live without? You know the one, all your buddies think she's super hot and you know you're batting way above your average? All her quirks and her mannerisms are hidden in her beautifully discreet insecurity. Oh, and there is only one gas station in the area that offers 100 octane. It's part of her annoying diet, not necessarily an imperfection but a flaw that you learn to love.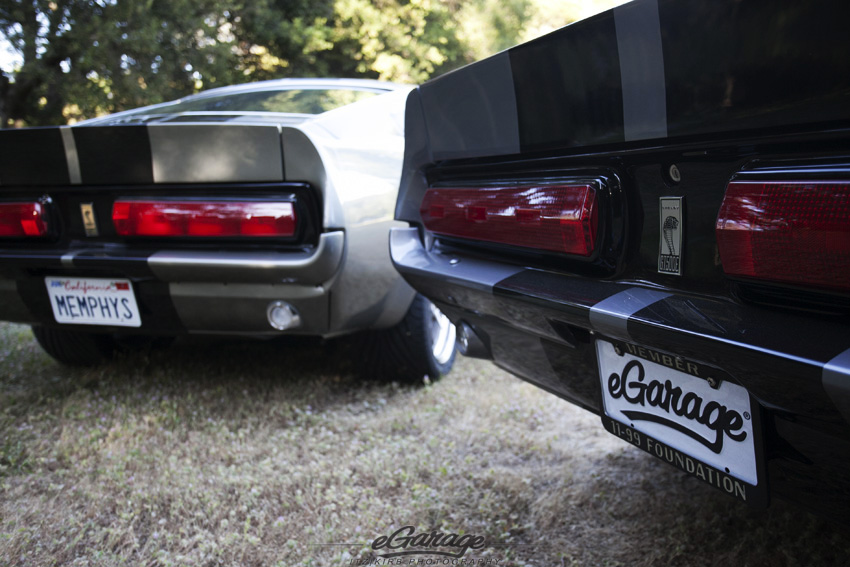 From the first time Eleanor showed up on that silver screen of Jerry Bruckheimer's film Gone in 60 Seconds many of us were smitten. The story of Unique Performance's failed partnership with Carroll Shelby is well known but they still managed to build less than 200 examples of 1967 and 1968 Ford Mustang fastbacks which were reintroduced into the continuation series as Shelby GT500 Cars. While the purists reading this shriek in horror that's not the story here.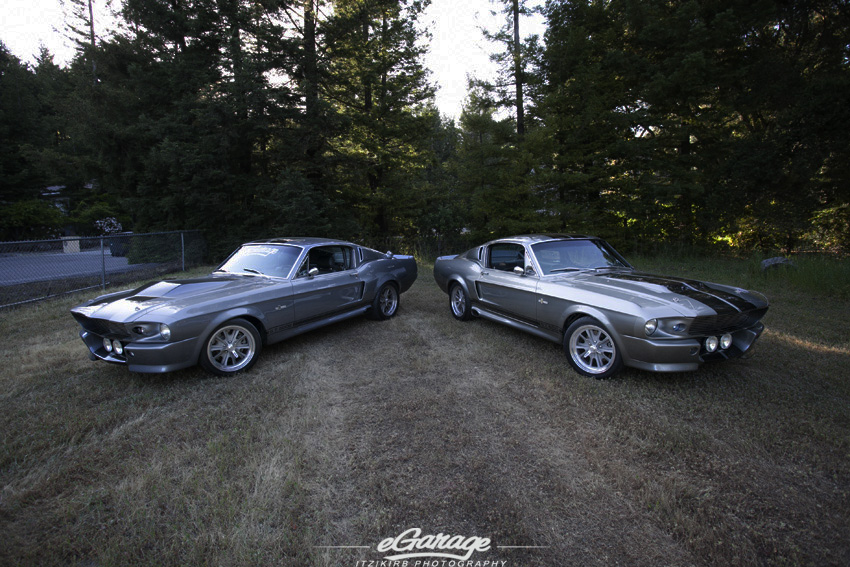 Those of us who didn't grow up in the true muscle car era instead had white Ferrari Testarossas and black Lamborghinis with guys named Crockett and Tubbs highlighted by Phil Collins' wailing synthesizers. We're not saying Nicolas Cage made the muscle car cool again but it was the team hired by Touchstone Pictures who had the dream job of designing a car for "Gone in 60 Seconds".  A team which included none other than the talented Chip Foose. His mix of old and new is always a great perpective and tends to win the hearts of many Automotive enthusiasts everywhere!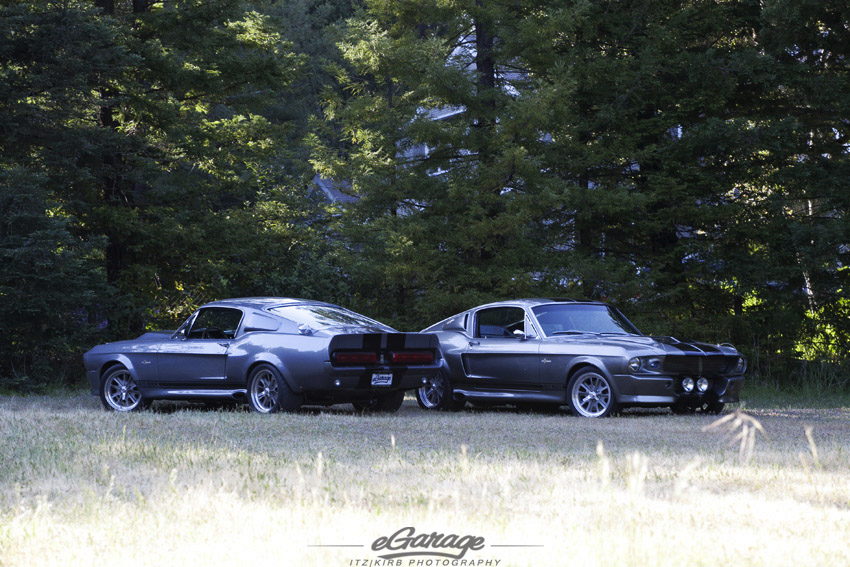 I have spent countless hours and nearly 5,000 memorable miles behind the wheel of this small block GT500E since taking delivery back in 2005. Our relationship is a sensitive one. She sees the truth in my sarcasm and her knock-out looks attract too much attention for me to make her solely mine forever. So, for now, I am a privileged caretaker and feel very blessed to have her keep me company when I feel the need for that open road.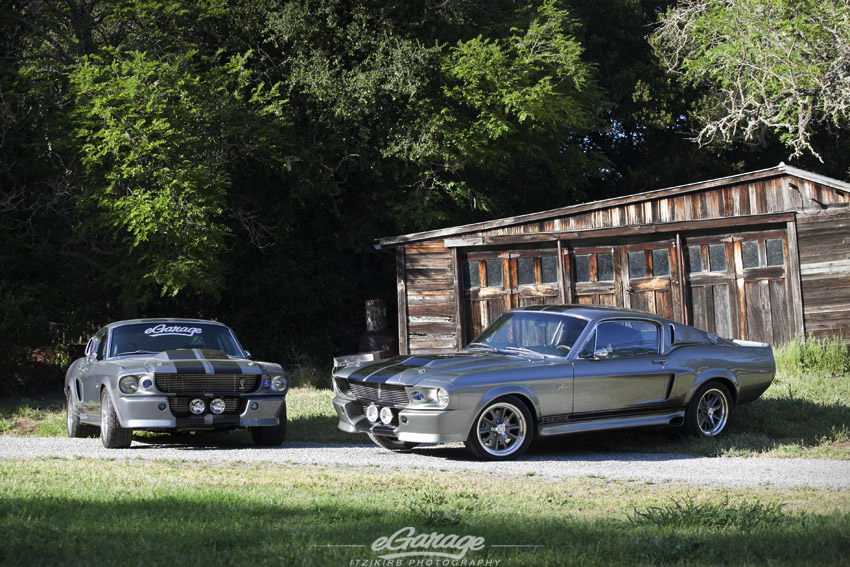 In the immortal words of Jonathan Ward "we do sometimes feel like we have to be a martyr to these machines." That is the absolute essence of these cars. They are a great escape. They are not supposed to define us or give us any better or unique status. These new Muscle Cars are merely meant to make life better. As much as Eleanor behaves like a needy, spoiled girlfriend no one can deny her gorgeous Angelina Jolie like uniqueness. At the pump, filling her strong with her dietary restriction/100 octane gas, the questions are like rituals.
-"What's the fastest you've ever been?"
-"How much did that cost?"
-"Is that a real one?"
-"So what do YOU do for a living?"
No matter the mood or how crappy your day is, questions like these should never be a nuisance. We are martyrs.
Cars should never define you. They are meant to enrich our lives.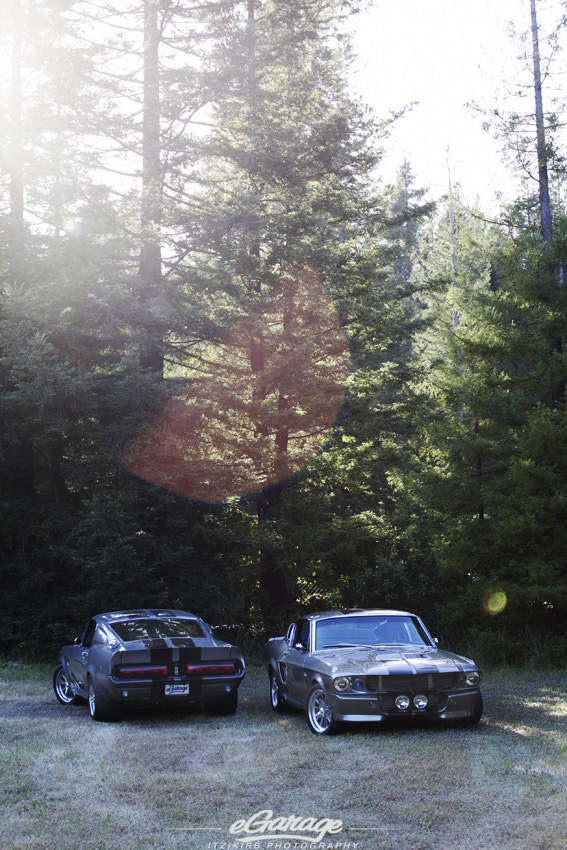 The sheer emotion this car brings out is highlighted in our "Beauty and The Beast" film.

Beauty and The Beast from eGarage on Vimeo.