photos: Cavallino Jewelers | words: David Gross
They call themselves "SMD" which means Sunday Morning Drivers. It's the weekly Sunday morning meet and drive in the heart of Hong Kong. The Hong Kong SMD group love their cars, exercising them as opposed to just talking about them, and make it a point to set a weekly time to meet and then drive the heck out of their beloved machines.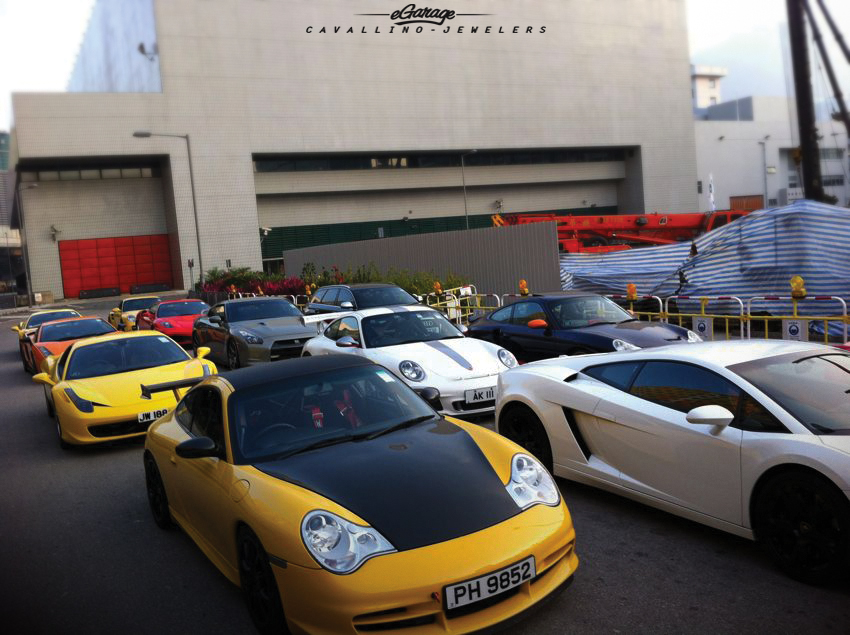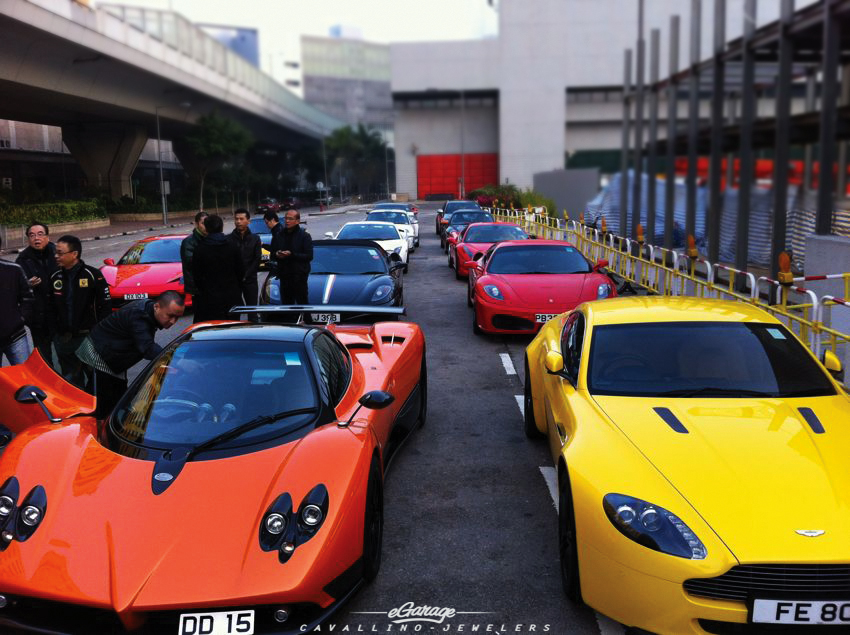 Today we arrive early on New Year's day, public holidays are great days to drive through the province to avoid traffic.  Sundays and public holidays are realistically the only time the Hong Kong SMD can DRIVE and really enjoy the performance their cars offer. They also choose to go out before 7 am to avoid the potential traffic and the police.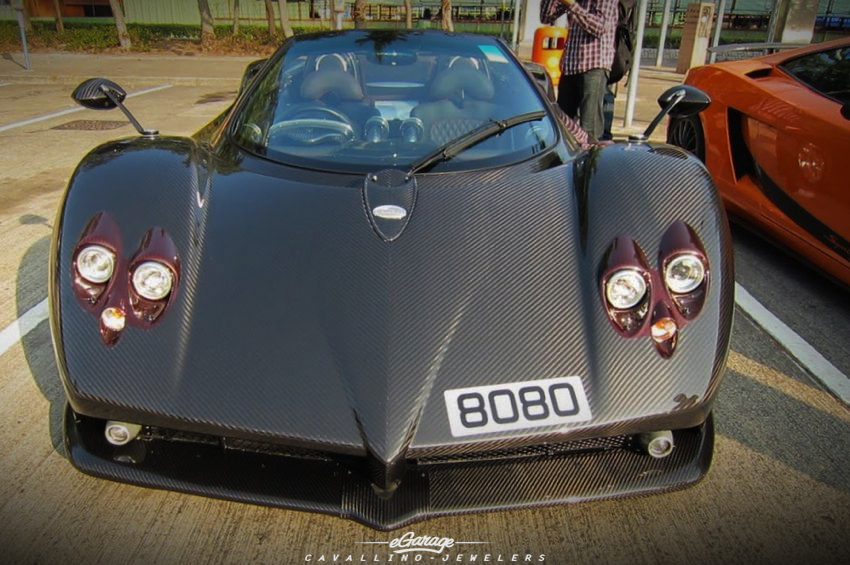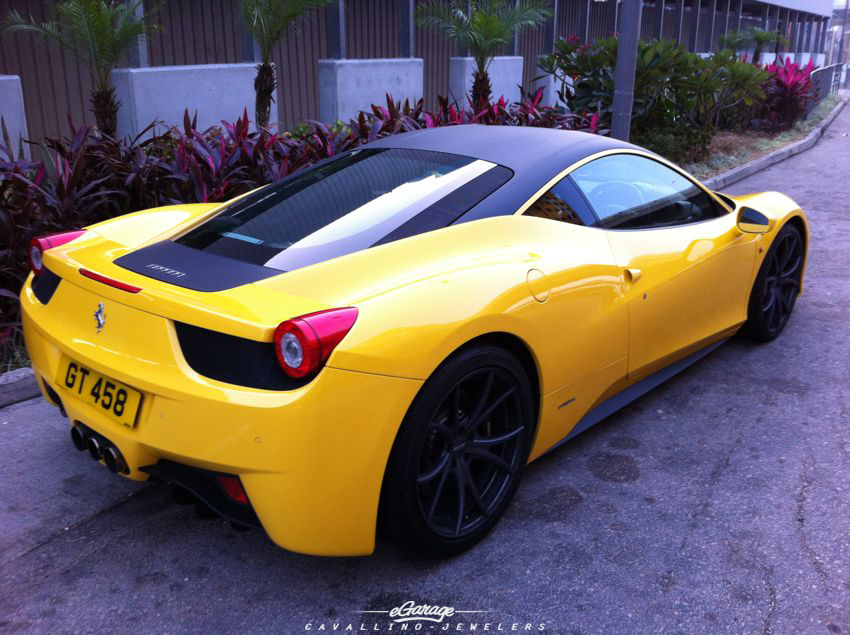 We have been brought into this tight knit driver's group by a friend, Mr. Lee. He is a self made entrepreneur from mainland China. Mr. Lee built his wealth on hard work and perseverance. After spending New Year's Eve with him and his family he invited me to join them the next morning for the drive.  I first met Mr. Lee at Ferrari in Maranello for the Corsa Pilota advanced course. He is very generous, a race enthusiast, and a low key amazing friend.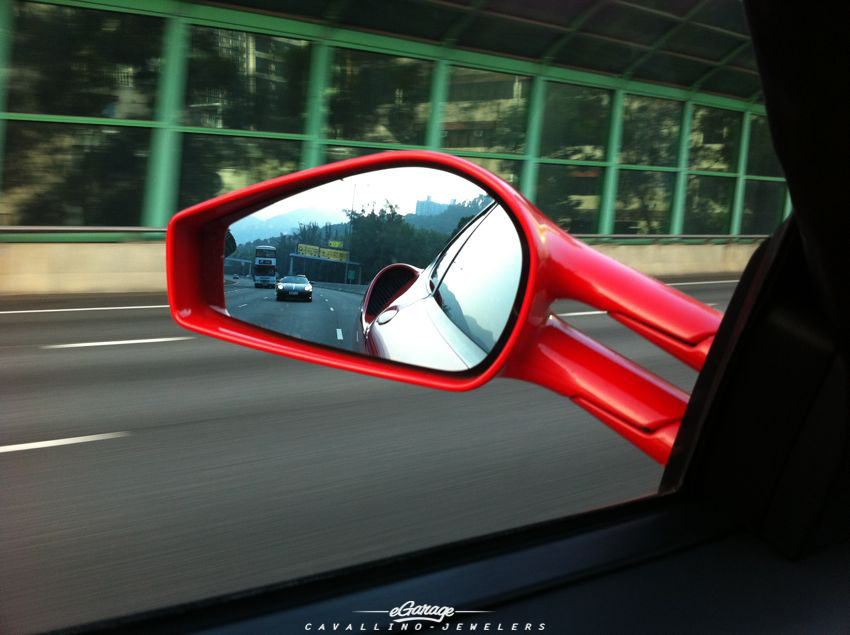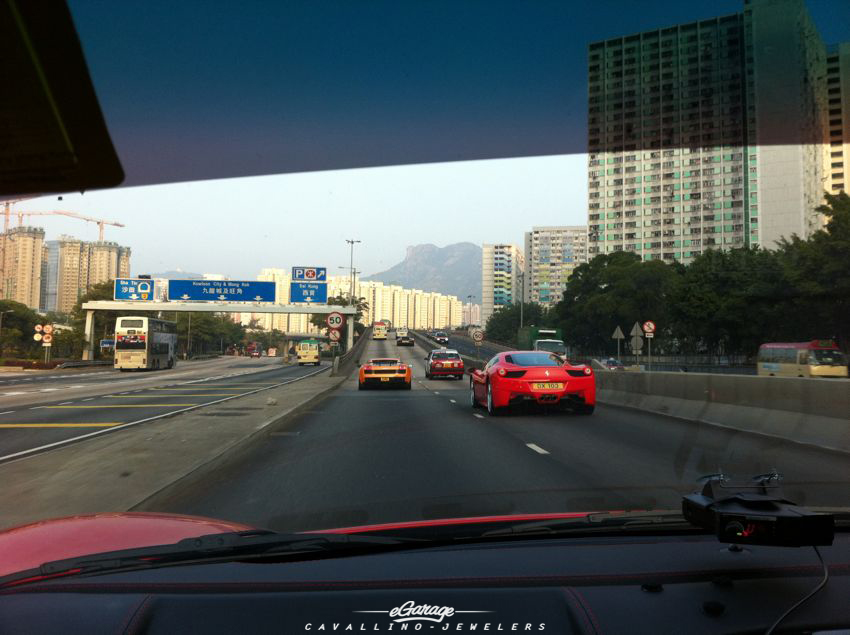 Right before the drive we are reminded that the police are known to be very aggressive. There are no "warnings" given in Hong Kong.  There are also speed cameras almost every quarter mile as well as "ghost cars" – a type of undercover cop in a tuned BMW 5 series.  Additionally, police are camouflaged and hide in the brush off the road with laser to check speed.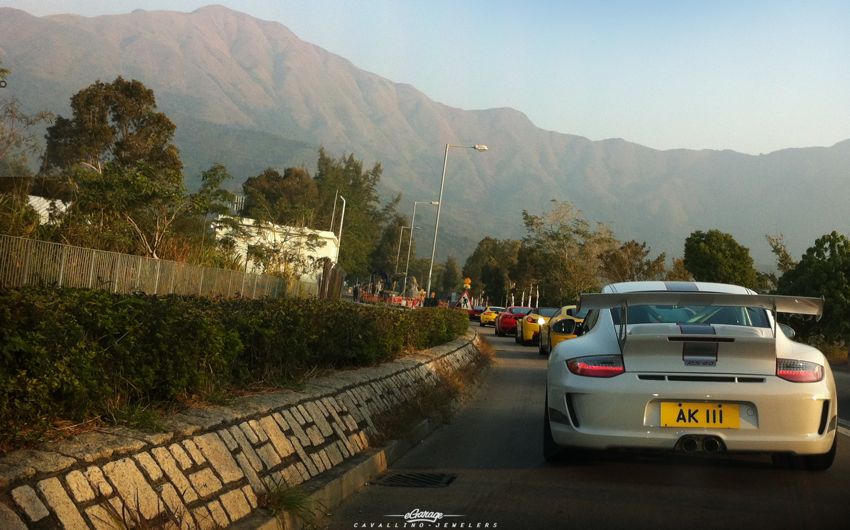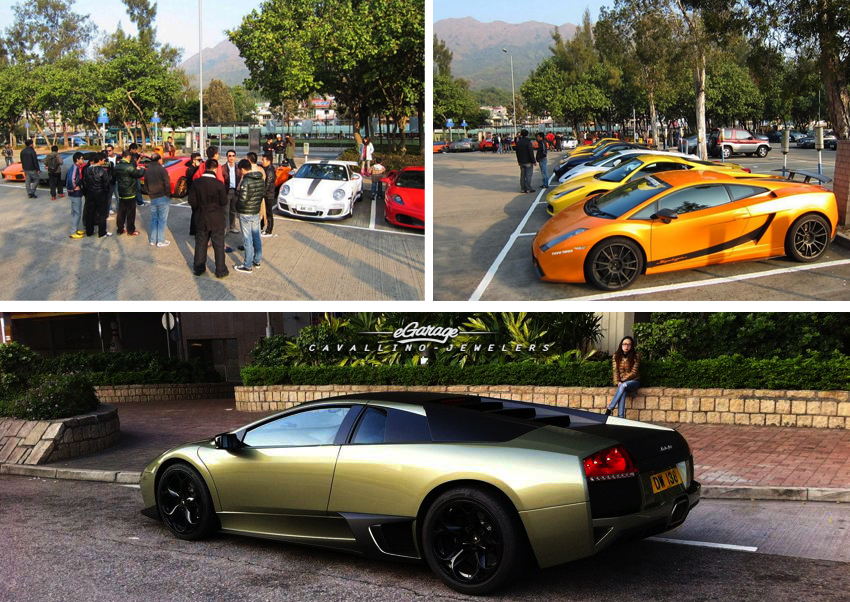 Via Ferrari F430, we arrived on the north side of Hong Kong. This Sunday, SMD includes a new Porsche 4.0 GT3RS, a few Aston Martins, Ferraris, Lamborghinis, and a couple of Pagani Zondas. The "meet and greet" was very short and we stayed long enough only to sync all the walkie talkies onto the same frequency. They sent out a lead car 5 minutes ahead to look for police and mobile speed cameras which the police move on a frequent basis. This particular day the orange Zonda F was our pace/lead car.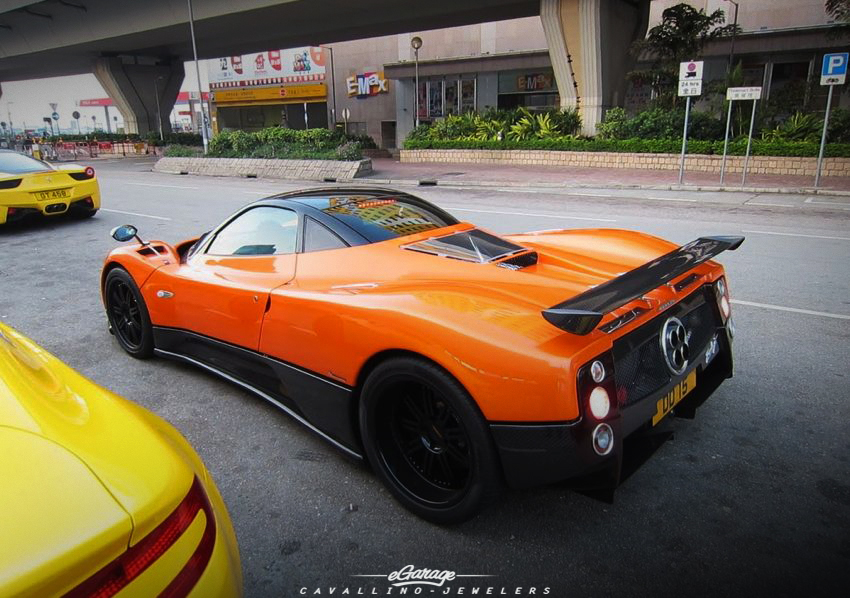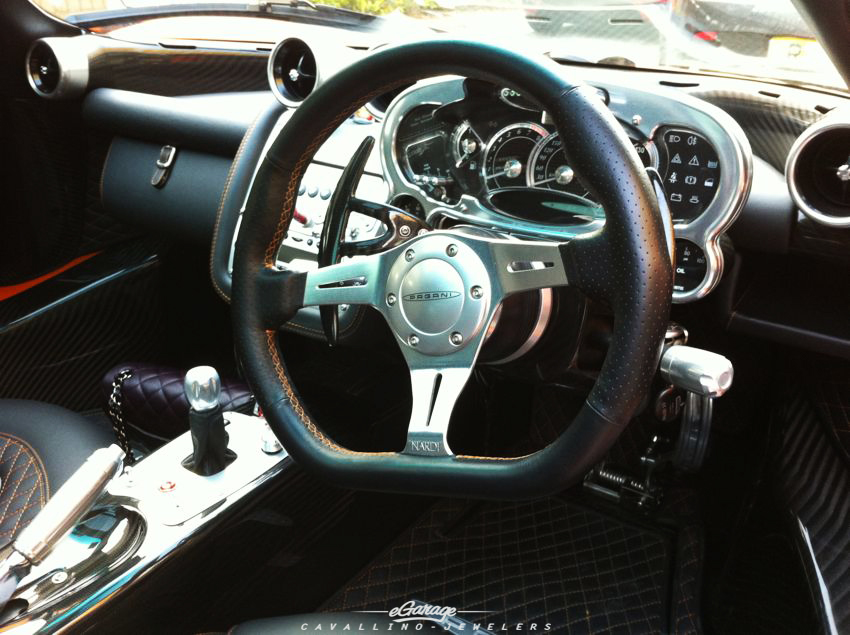 The drive ended at Chung Shing Thai restaurant. This whole Sunday experience was exhilarating and it was such a treat to see cars driven properly by the folks at SMD in Hong Kong. Soon enough they will offer us an opportunity to join them at their track organized events, and quite simply put- These guys really know how to drive!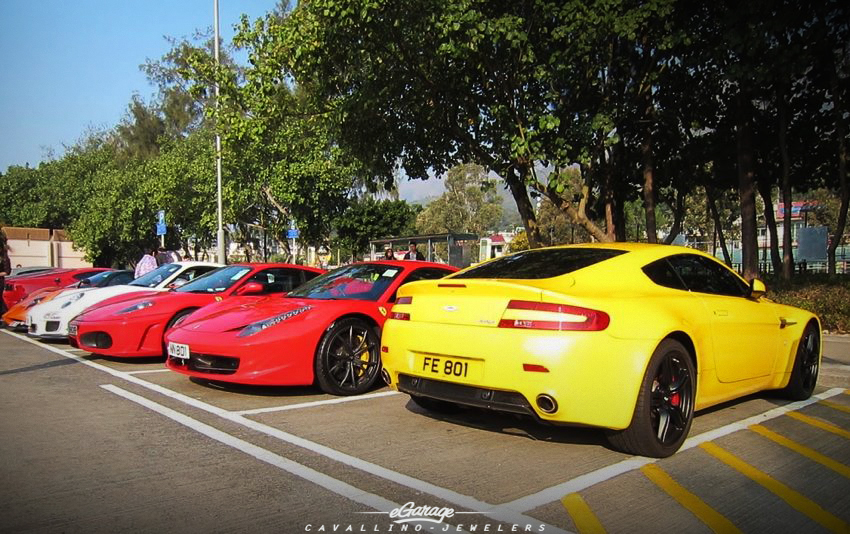 —-TO SEE MORE SMD PHOTOS CHECK eGarage FLICKR Album—-