Words: Joel Ratts | Photos: Drew Larrigan and Josh Decker
Admittedly I was not terribly familiar with rallycross prior to attending the Global RallyCross "Twin Peaks" race held in Snoqualmie Washington, roughly thirty minutes east of Seattle.  Formerly recognized as a mill town, and internationally for its appearance in the cult television series Twin Peaks along with its waterfall, this scenic town of approximately ten thousand residents, was now being occupied by migrant race fans from all over.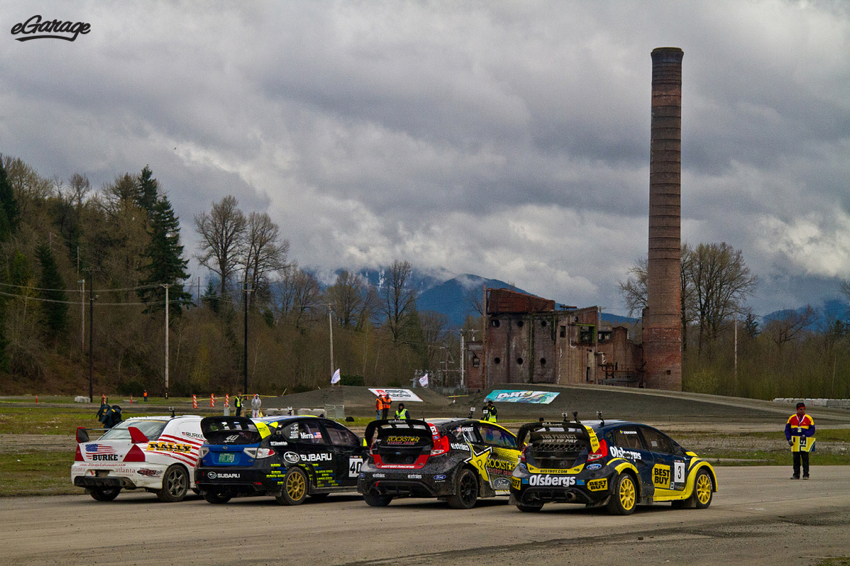 The event, the second stop of the championship circuit, took place at DirtFish rally School headquarters that was once an old Weyerhaeuser paper mill. With a course that blends concrete, mud, rocks, a 70 foot jump, and a 500 foot long "planer" building for what seemed to primarily be used for touting who had the loudest exhaust, approaches a track that has it all.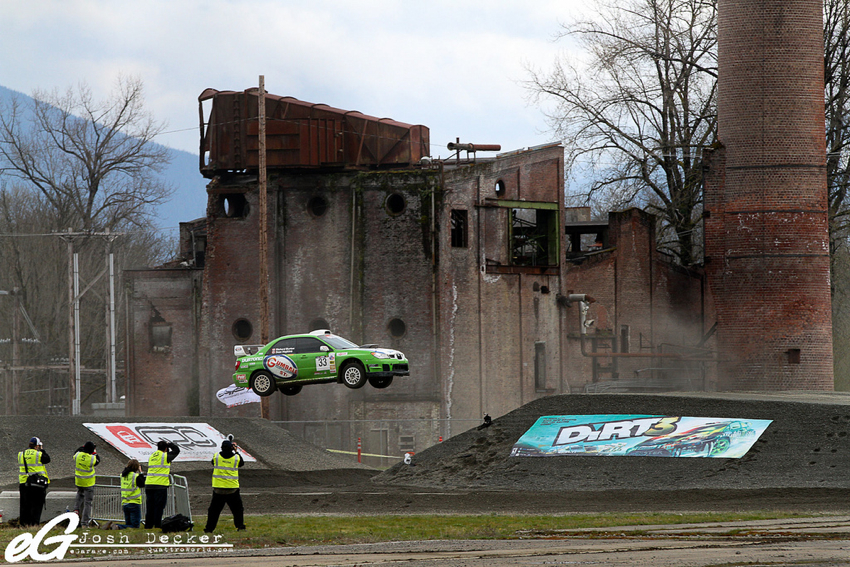 Presented by ESPN2, the obligatory crane cameras, boom mics, and on air commentators, really made a buzz. Having multi-famed Tanner Foust, along with Dave Mirra and Rhys Millen in our midst added to the frenzy! As a spectator, being allowed to be as close as I was to not only the action on the dirt, but to the cars leaving and entering the pits just to get washed up for the next bout, was a treat.  Getting sprayed in the head with gravel from the cars as they drifted around the corners while keeping their foot buried in the happy pedal, less so!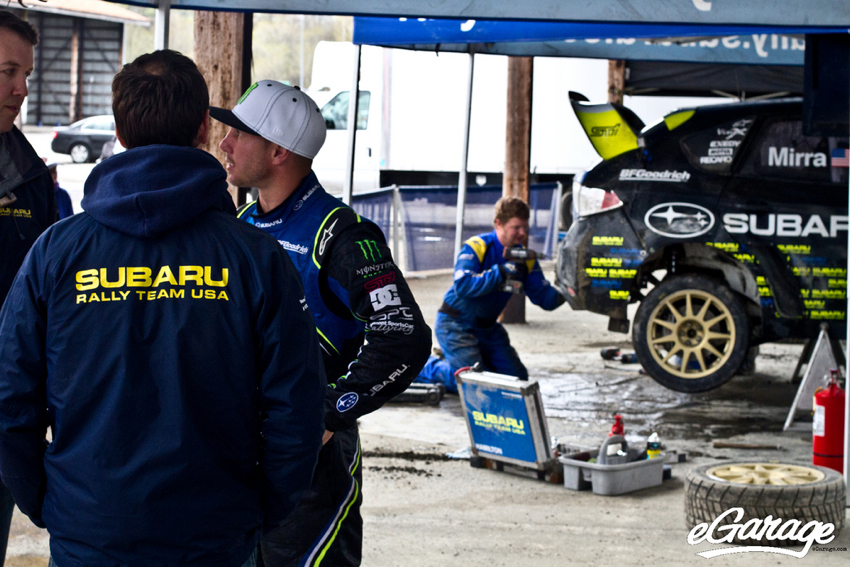 The range of cars and drivers that participated was vast.  At the top you had Tanner Foust driving his Ford Fiesta, Dave Mirra in a Subaru Impreza, Rhys Millen in his Hyundai Veloster, even a Skoda driven by Swedish Michael Jernberg. Below them, challengers entered cars like a 996 GT3, WRX's, Honda CRX, Ford Focus, Toyota Corolla, even a Dodge Omni, and a Merkur XR4ti. Although not as fast as the headliners, I found the competition with the 2WD front pullers, and rear pushers just as stimulating, if not more interesting, due to their true capabilities.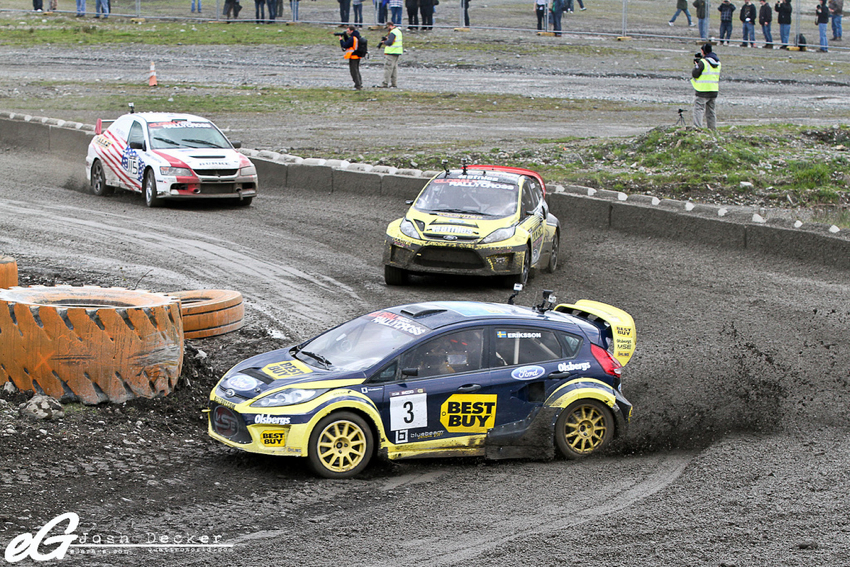 The pace was fast and the drivers faster.  The event ended w/ numerous incidents, including Dave Mirra's number 40 Subaru's roof colliding with the dirt, flat tires, and a victorious Foust.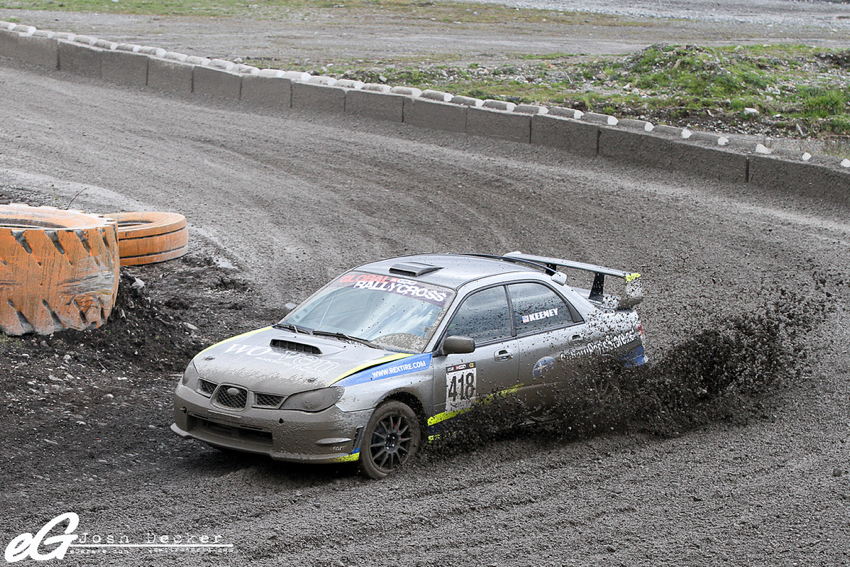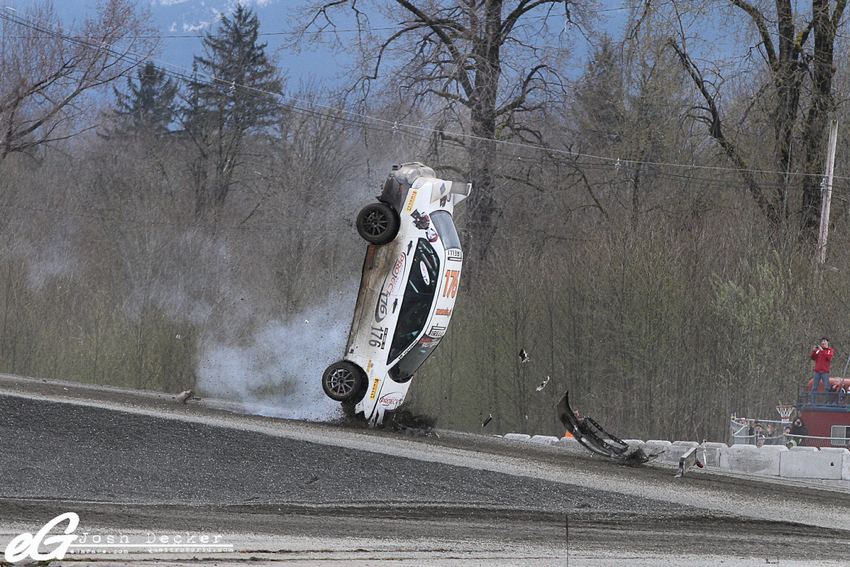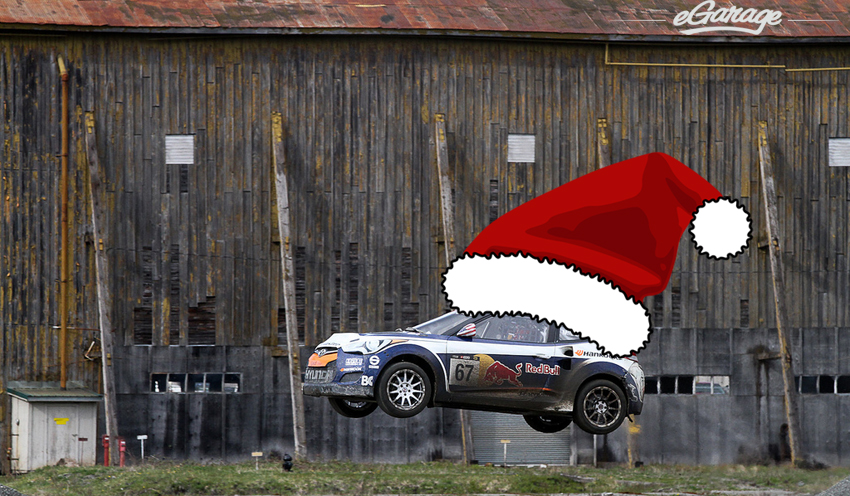 Because it was at the base of the Cascade mountain range, or because it is near Seattle, the stereotypical cloudy grey skyscape made for a cool spring day. Regardless, if you are any level of automobile, or motorsports aficionado, the smell of burned high octane fuel, coupled with the sound of engines bouncing off their rev limiters was sure to get each enthusiast blood pumper's pumping, and I can't wait to return to catch another Global RallyCross!