Words and Photos| Mike Juergens
Since 2003 the 6.0 L W12 twin-turbo has been synonymous with the Bentley Continental GT.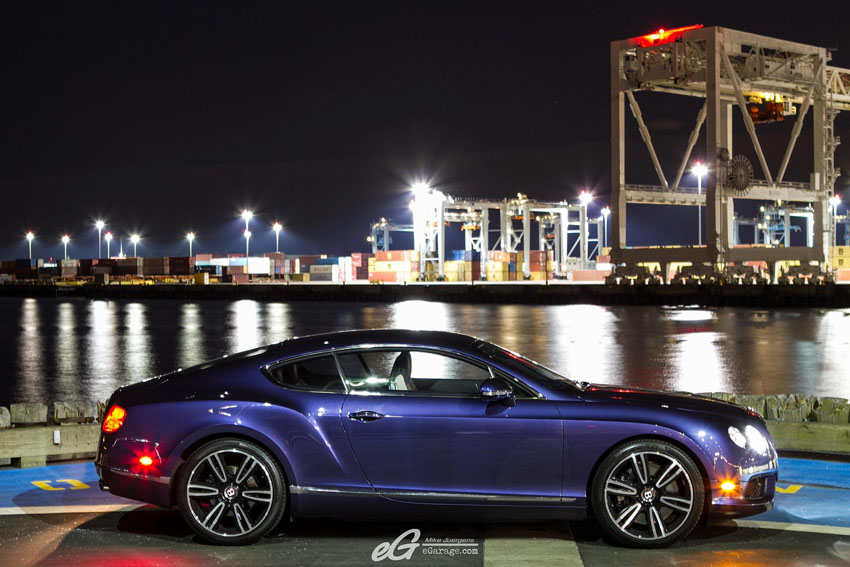 However, in 2011 Bentley introduced a new twin-turbo 4-litre V8 engine that produces 500 HP, only 100 less than the timeless W12. This particular "Violette" Bentley Continental GT V8 came optioned at $192,756.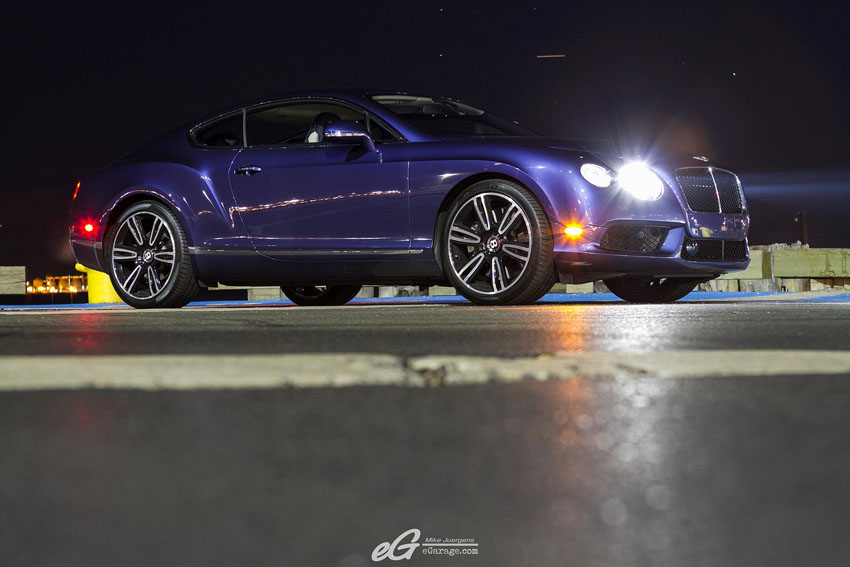 The new 4-litre was jointly developed with Audi. As mentioned in our Audi S6 review the 4-litre brings frugality to the luxury line. When cruising on the highway 4 of the 8 cylinders deactivate and are available at a moments notice.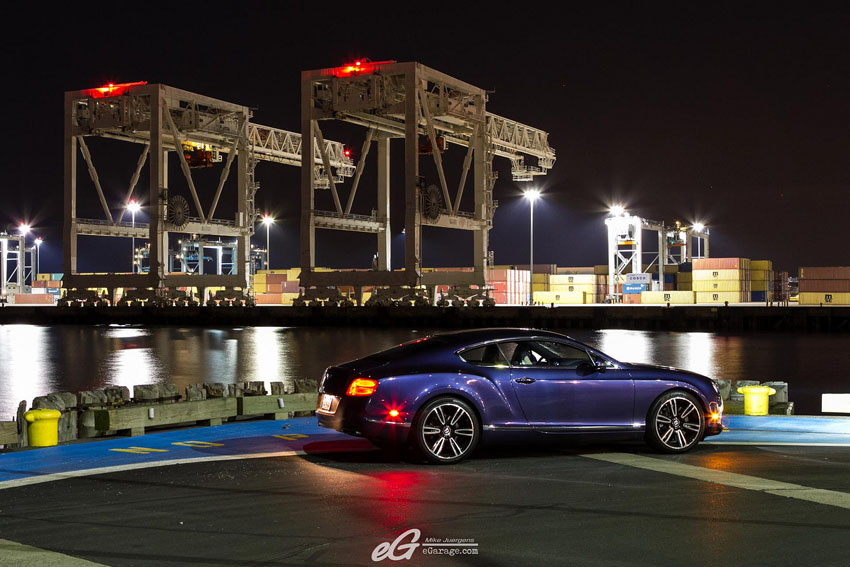 The V8 improves overall fuel consumption by 40% from the W12's 17 mpg to the V8's 26 mpg.  The V8 also delivers an exhaust note that will not disappoint. Along with its performance and a bit of agility gain that is lost with the weight of the W12.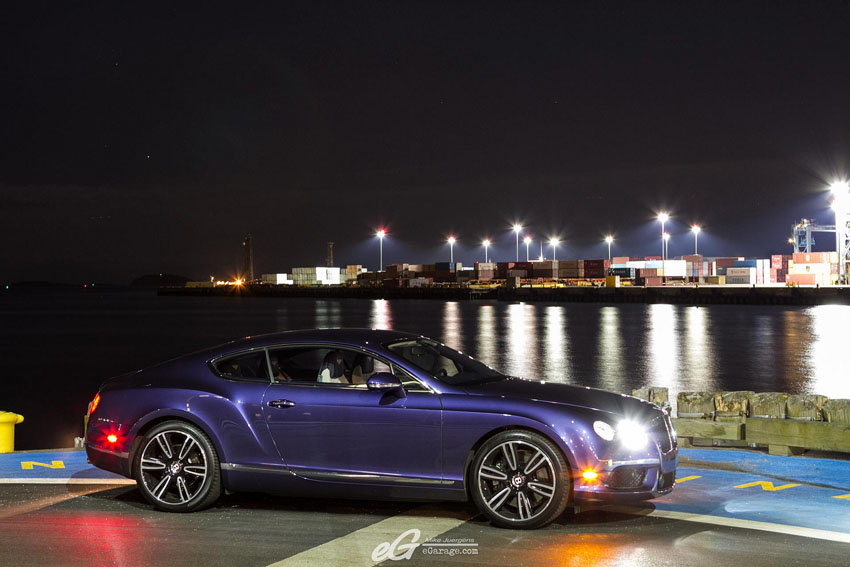 Bentley has not spared any expense with the V8 model. Everything is wrapped in the finest leather and it maintains the standard that is expected from Crewe.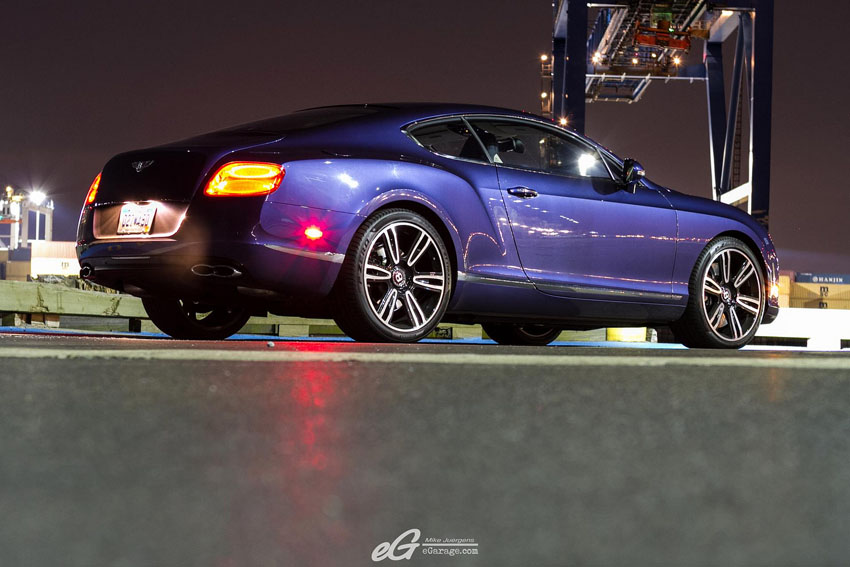 And, as long as you don't mind purple, there's not much left to be desired other than the bragging rights of having a twin-turbo W12 under the hood.