Story and Photos | Tomasz Boguslawski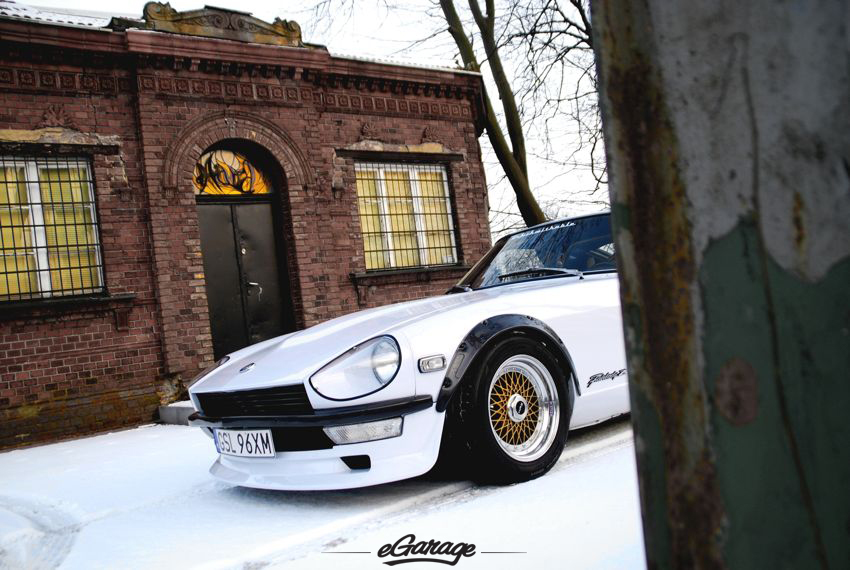 I need to go back to when I was a little boy to tell the complete story around this car. In the light of big political and social changes in my country Poland, my parents took a big chance and started a business. It was my father's passion for cars that pushed them to start a car shop and service specializing in Hondas. I was about 14 years old and helped them whenever I had a chance. I was washing cars, installing car audio, detailing and cleaning or preparing new cars for customers. There was rarely a time when I had proper holidays as I felt I should go and just stick around the cars. I was drawing cars, collecting scale models, reading anything I could find, even dreaming about cars. I just knew all I want to do was to take over the business one day – it was "the thing" for me to do. I was so right and so wrong at the same time.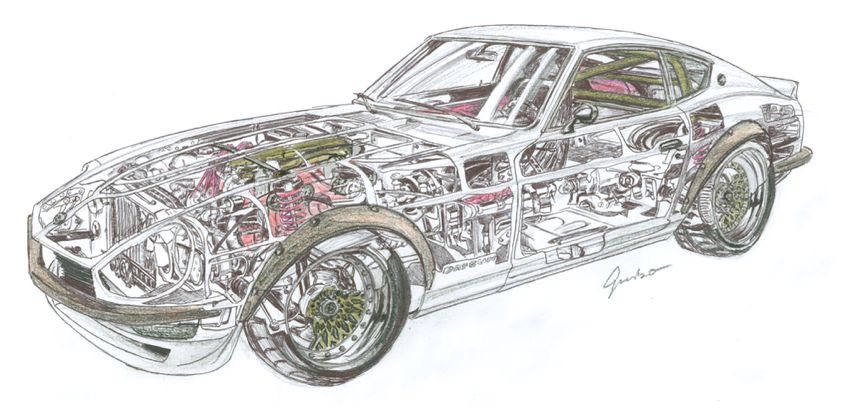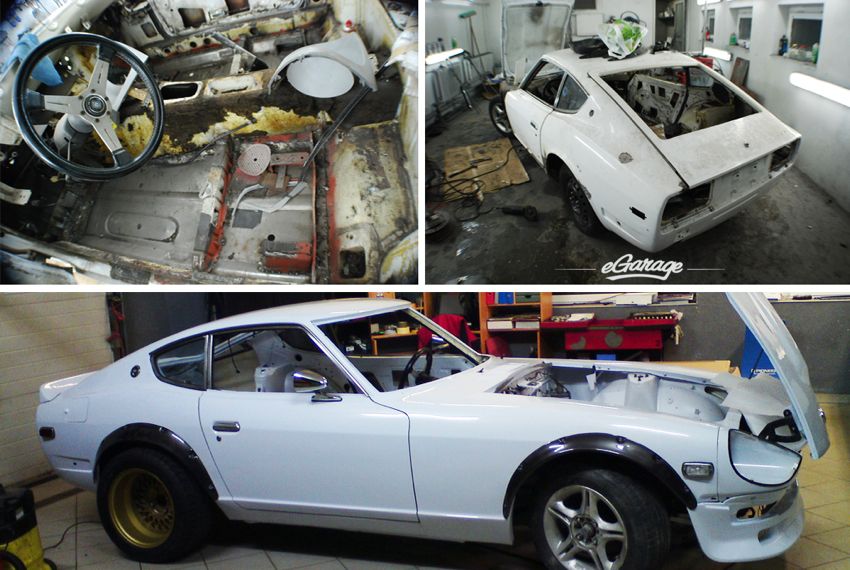 Eight years after the business started we had quite a huge number of loyal customers, professional service mechanics and our company was evolving into a big operation. I had a chance to race motorcycles and take part in amateur car rallies in my area. I also had project cars that I loved to work on: Honda Civics, Accords, CRXs and Preludes. They all started with little modifications that enhanced the aesthetics and performance.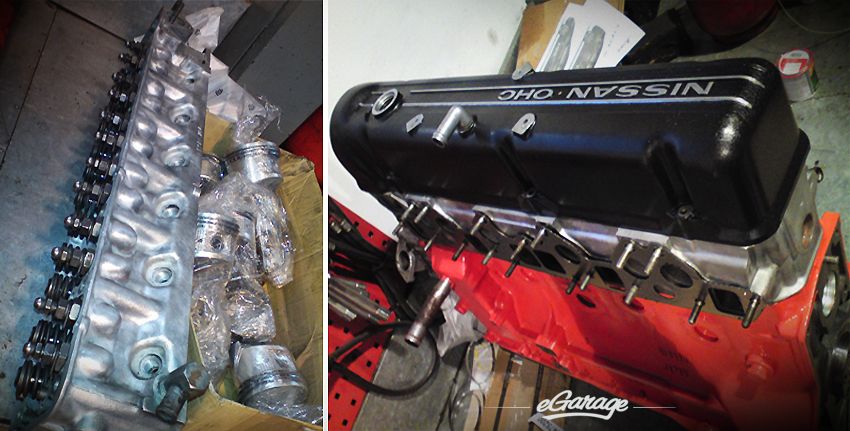 All seemed to be going in a good direction: my dream of being a racing driver was not that far from reality. Then everything collapsed. Usual scheme: new company HQ, bank credit line, investments and a lot more. In the most inappropriate time, the big crisis came and people stopped buying cars. After some court battles, my parents were left with nowhere to go but another country. They'd lost everything and had no other option. I was left with all the problems but decided not to give up. I opened my own company and wanted to make things work again. I managed to take over the dealership, and made it run again on a proper level. I was also able to start some new projects and do some more amateur racing. I completed my dream project car: a Monte Carlo Blue AP1 Honda S2000. That car was very special to me and represented everything I loved about Honda.
But times were about to get even tougher. Unfortunately I just didn't have the resources to withstand another crisis. Things started to fall apart again. I had to sell all I had including my beloved S2000. And when I thought it was all over I met a person who wanted to cooperate with me. We managed to save the dealership one more time and our employees kept their jobs – this was most important to me. But the dealership wasn't mine anymore. So, when things settled down, I decided not to buy another Honda and instead look for something else as my next project.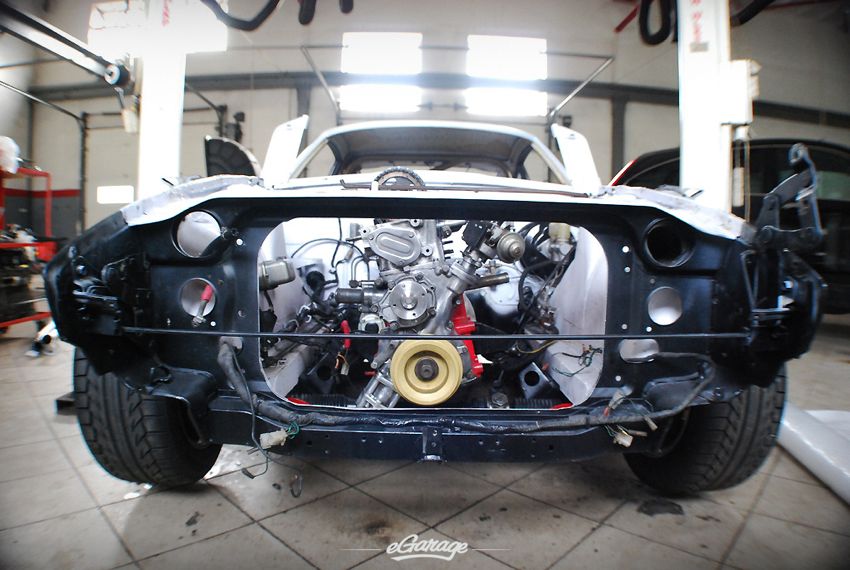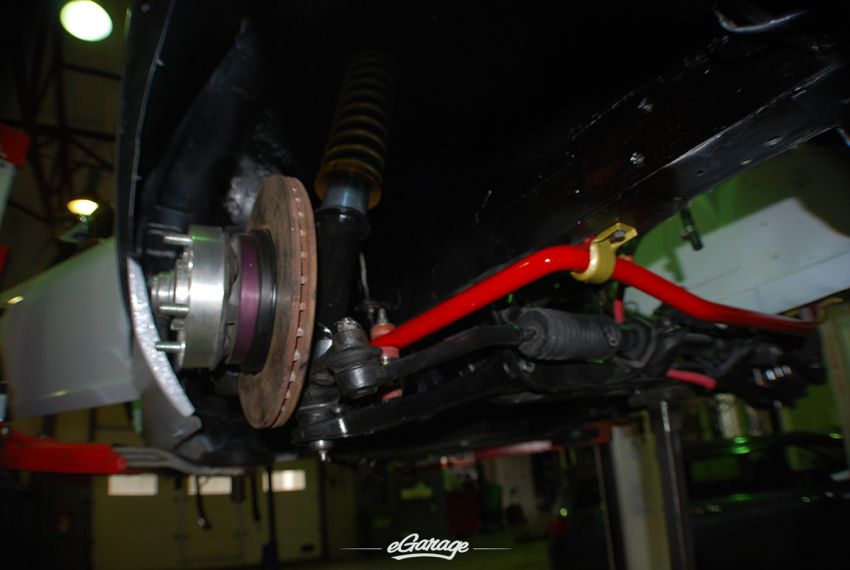 The 240z was always a car that fascinated me with its unbelievable proportions and clean yet aggressive lines. I believe it's one of the best drawn cars of the 70's. It has got that sexy long hood and pretty side window line. It's got an FR platform and is relatively cheap and reliable compared to its European counterparts. It's also very rare in Europe.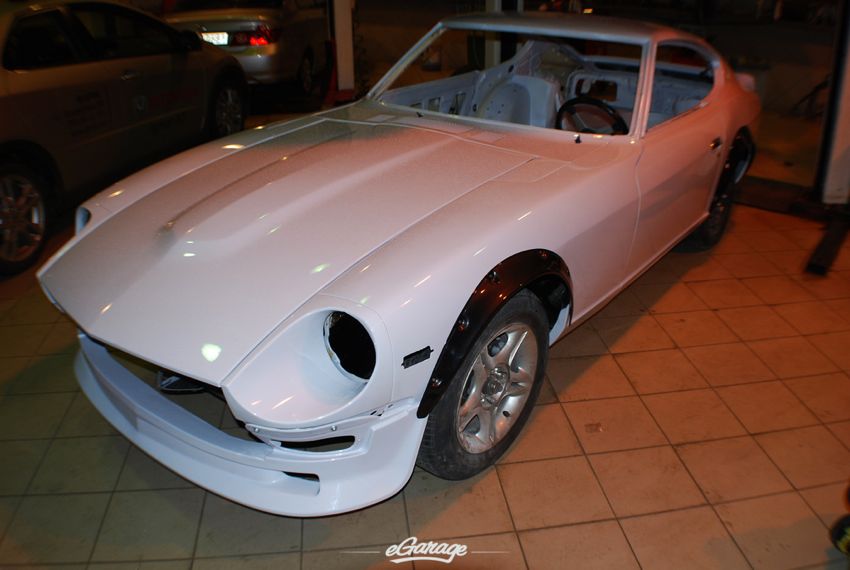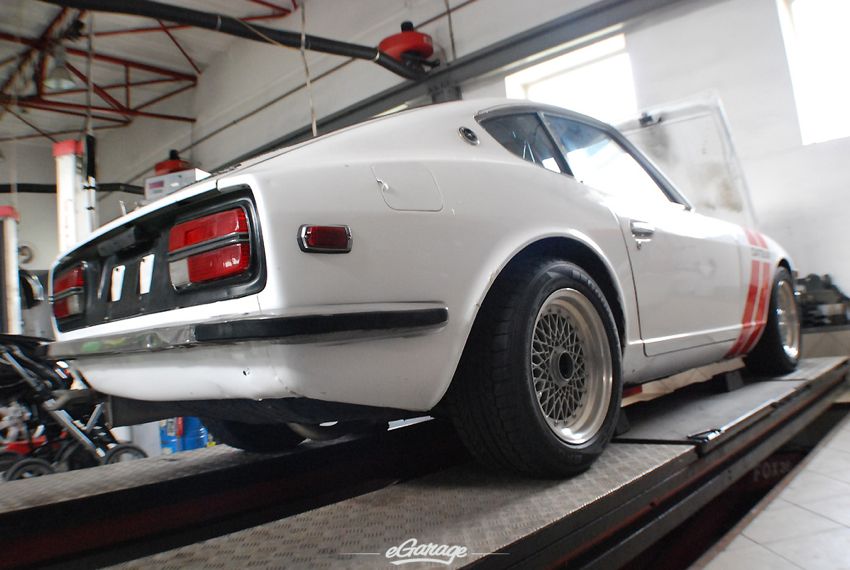 I live in the northern part of Poland. It's seaside on the Baltic Sea. We have a lot of narrow roads that go through the woods along the coast line. These roads connect little touristy cities and villages and that's where my car spends most of its driving time. I regularly take my car to some defunct military airports for some regional amateur racing. If I go to some meetings they are always driving events. I'm not really interested in shows or static gatherings. A car should be driven, that's what I feel is the key to really understanding it. On the other hand, I love when my car is immaculate and clean and therefore keeping the balance between the two is, for me, the joy of ownership.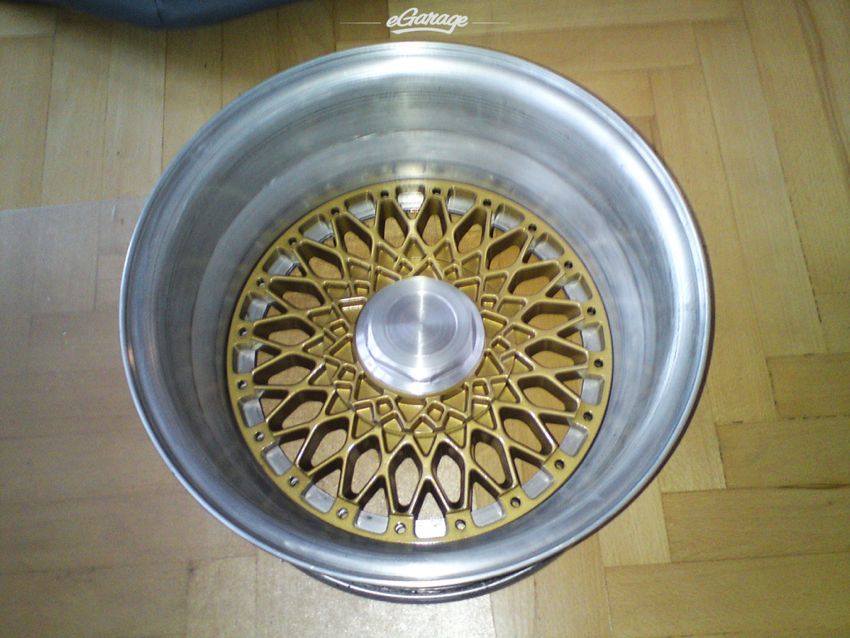 I bought this car in Germany in September 2010. It was advertised as rust-free, running condition car. After talking to a seller several times and we agreed on a price and pick up date. It just so happened that I wasn't able to go there myself and had to send a trusted friend. He bought it, put it on a trailer and took it straight to Poland. I was so excited that I drove about 50 miles to meet him. And there it was, proudly bouncing on a trailer in all its night-time glory. Once we took it off it was time for a closer inspection. It was in one piece but unfortunately it appeared to be a piece of junk.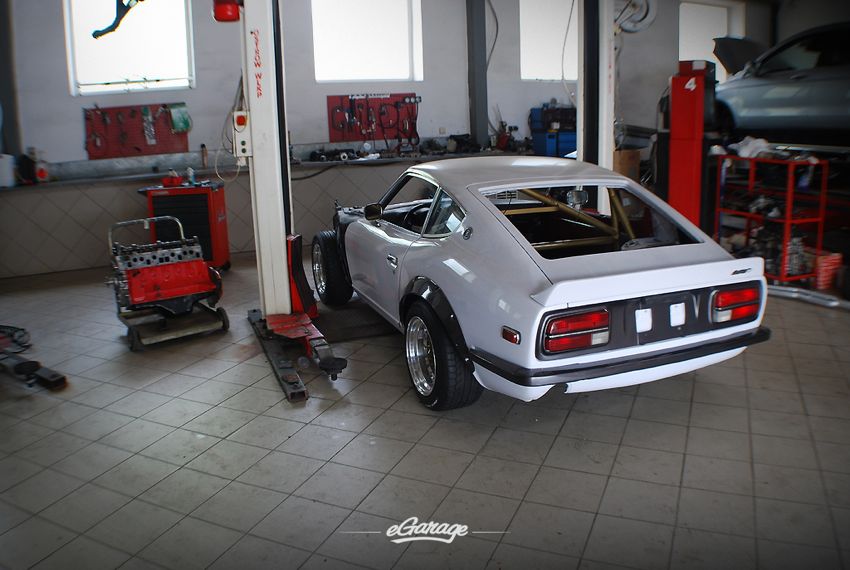 I started with a concept drawing of modifications and visual aspects of the car. Then it was time to look for parts. It wasn't long before I found out that I needed a whole new floor and a lot of other lower body panels. I already knew that collecting parts would be a problem but what else was I supposed to do? I ordered parts and the car was being stripped down to the bare shell. We pulled everything out of it and each and every part was cleaned. While waiting for parts ordered in the USA I started to clean, repair and bring life to each and every detail. It took me working 4 hours of work every day for about 6 months. It was a nice experience but a lonesome one. I just like that peaceful feel of creating something. Every bolt and component was refurbished. The good thing was that most of the mechanical stuff was in working condition. The engine, however, was a mess to such an extent that when we opened it and took out the pistons the rings just fell out of it freely and in pieces. Each and every piston was of different shape and cylinders had all sorts of scratches. It took a lot of machining and cleaning to rebuild it. The engine block was then painted red and the head cover flat black. New NGK plugs, wires, filters, fuel lines were installed to make sure it runs like new again. Luckily the 5 speed gearbox was in great shape and did not demand anything other than cleaning and fresh oil.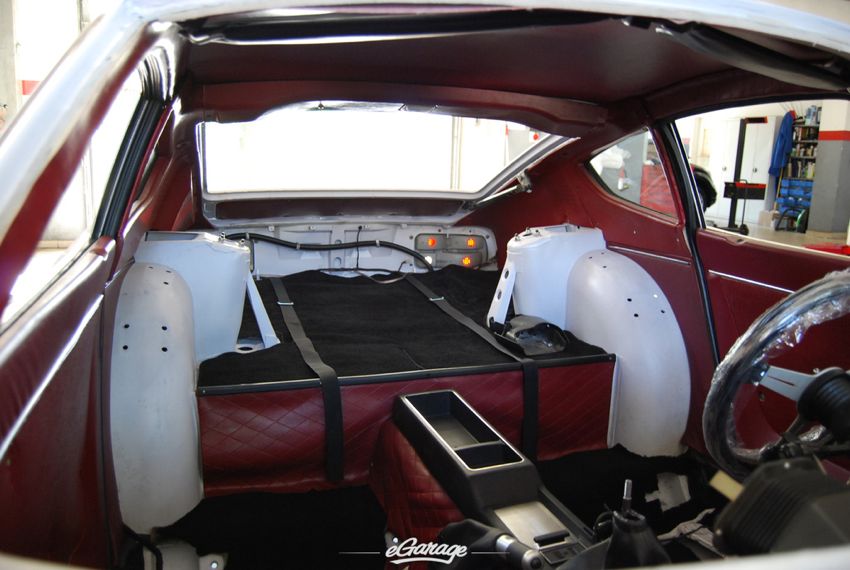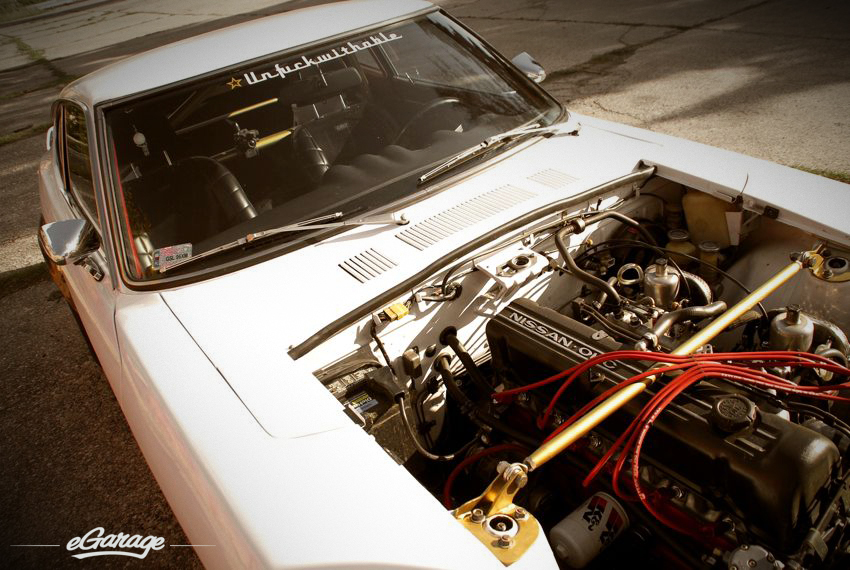 2 months later I had all the parts ordered and could start the body repairs. I chose to keep it as close to OEM as possible but at the same time I did a few little enhancements to give the car some charisma. Antenna and emblem holes were removed, bumpers were modified – holes were removed and the rear bumper's 3 parts welded together to make it sleeker and cleaner. Also I decided to paint them instead of chrome plating as I wanted them to go well with ZG style overfenders. To further underline the sporty character of this car I opted to install the BRE style rear duck spoiler and front air dam with brake ducts. Clear headlight covers completed the look. Some people don't like them but I felt that on a white car they would nicely underline the sugar scoops. The paint on this car is Honda Spectrum White Pearl (a very bright white with gold pearls in it). It is contrasted by shiny Volcano Grey Metallic on bumpers and overfenders. Tail light trim and front grill were painted same color but semi-flat.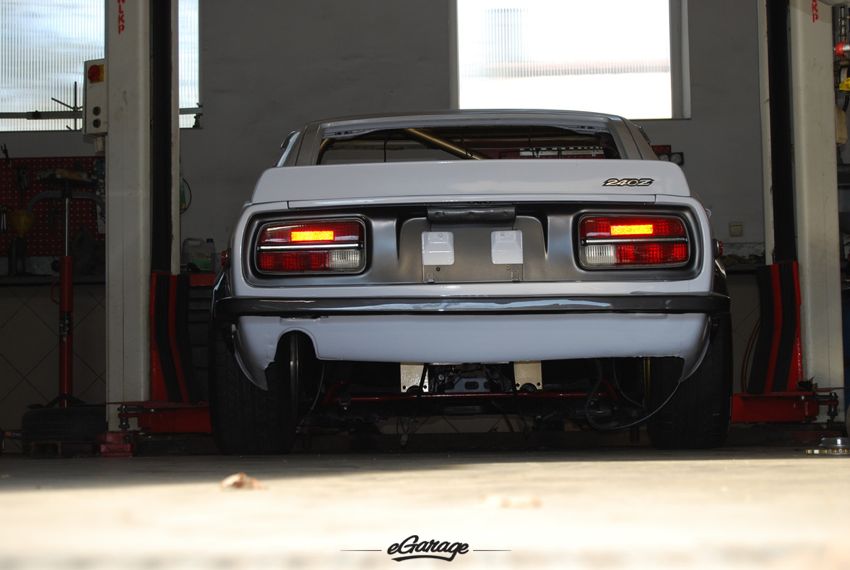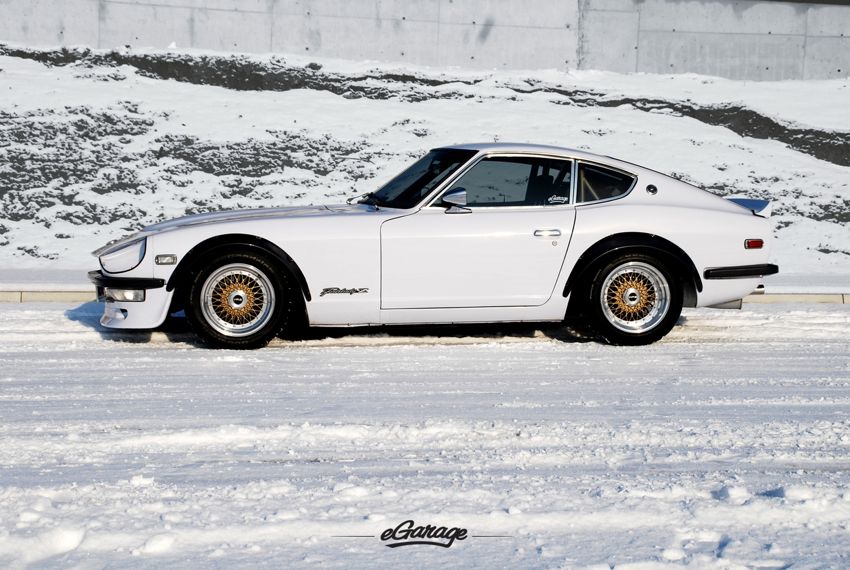 The interior also demanded a lot of work. Once again everything was cleaned and repaired. I decided to do something fresh and ordered a set of OMP Brands Hatch buckets that I'd never seen installed on a S30. It took some work to make them fit but the result was satisfying and I love them. The dark-red and black theme makes the interior look vintage but not overly eye punishing. Additions like the Nardi Classic steering wheel, gear knob and e-brake lever completed the atmosphere. The roll bar has been powder coated gold and it was done to make the clean transition between the car and its wheels.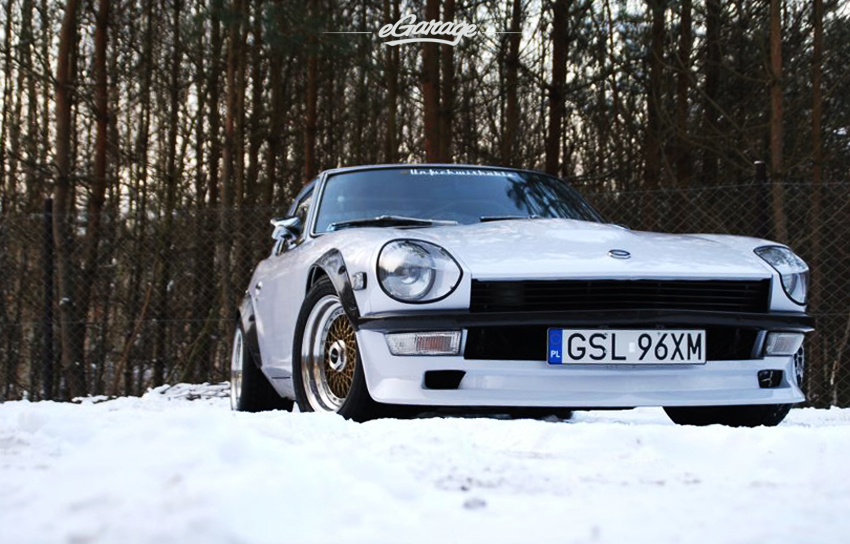 I bought my car with a set of HRE 501s already mounted. They were not complete though and I had no idea what these wheels really were. I decided to refurbish them and paint the once silver faces gold. A lot of measuring later I found that they were 8" wide and 0 offset. Then I got in touch with a guy in Germany who could make me a set of custom 3.5" lips for my rear wheels. It wasn't easy as the rotor size is different than the most common BBS and also there is less rivets.  In the meantime I started to search the internet to find out what are these wheels exactly and one day I found a picture of HRE 501's ad from back in the days with a gold center. That wheel looked exactly like my now-painted wheels which is a cool coincidence. So I made a set of stickers and my friend made me a set of custom aluminum center caps that look like the original plastic ones. I really like these wheels. They are lightweight, great quality and give a unique vintage flare. They also make this car stand out in the sea of Watanabe equipped S30s.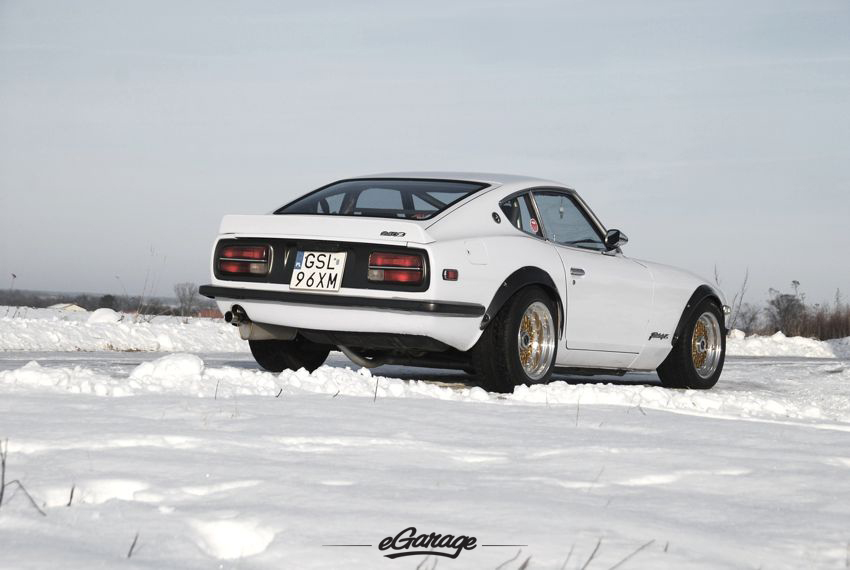 I feel pretty excited that HRE Wheels are releasing their new line of Vintage Series. I like the idea and think that timeless designs are always best. Any car can get a lot more character with proper wheels installed. And that's what the game is all about.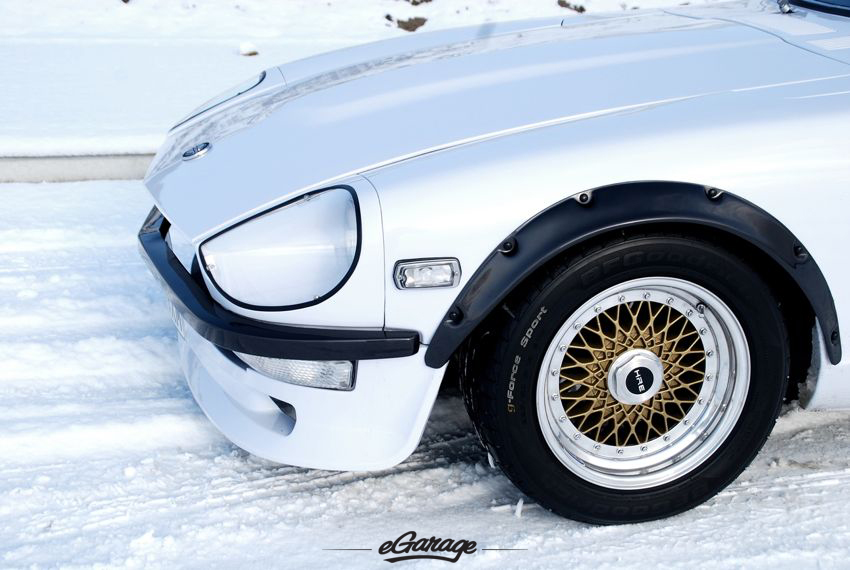 Engine spec: 2.8 liter block bored 0,2mm and fully rebuilt with dished pistons, cleaned round top Hitachi carburetors with fresh 20W oil, new gaskets, K&N oil filter, fresh paint on block and engine cover, custom exhaust with Cherry Bomb Turbo muffler, R200 limited slip differential with 280Z mounts and mustache, 5 speed manual gearbox, Centerforce clutch.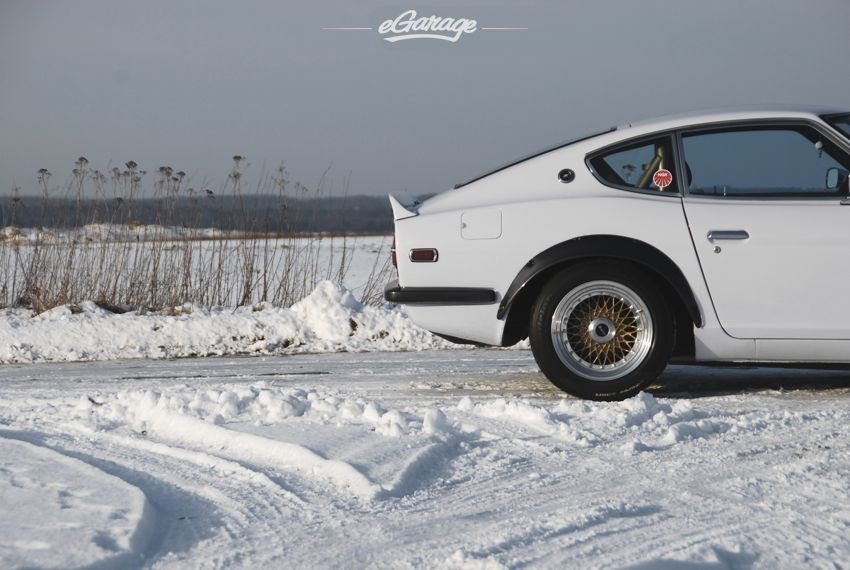 Body: New floor, and some body panels, every other body part repaired, removed antenna and emblem holes, front and rear bumpers modified and painted, FairladyZ emblems, BRE duck tail, Xenon front air dam with cooling duct holes, ZG fender flares, clear headlight covers, H4 headlights, clear front indicators modified to work as positioning lights, clear front side markers, new mirrors on door. Color is Spectrum White Pearl.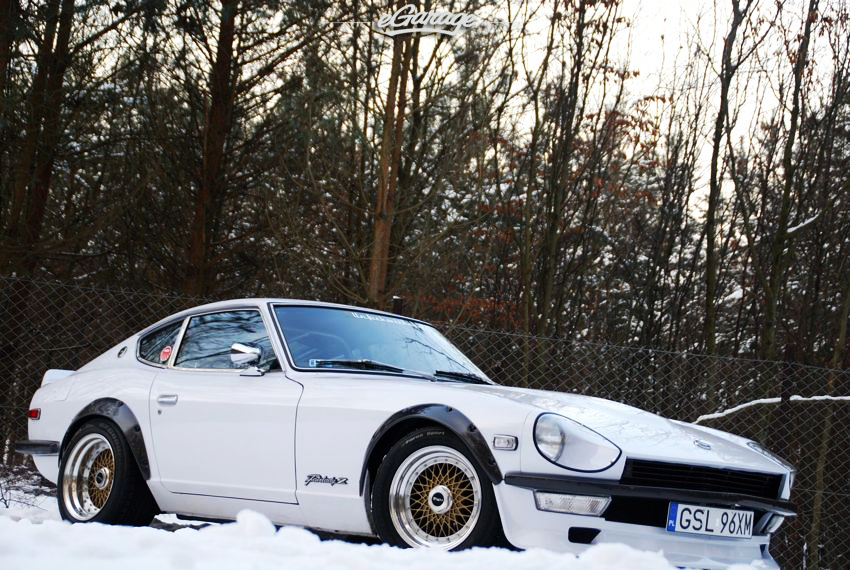 Interior: Fresh roof liner, repaired trims and new gaskets, screws, pins, dash cracks repaired and dash half cover installed, OMP Brands Hatch seats, roll bar, Nardi Torino Classic steering wheel and hub, Nardi Classico gear knob, Nardi handbrake lever with custom leather boot, Sparco Reflex pedal set, new floor carpet and Z logo carpets, new speedometer line and all bulbs. Nakamichi player and speaker box as taillight cover.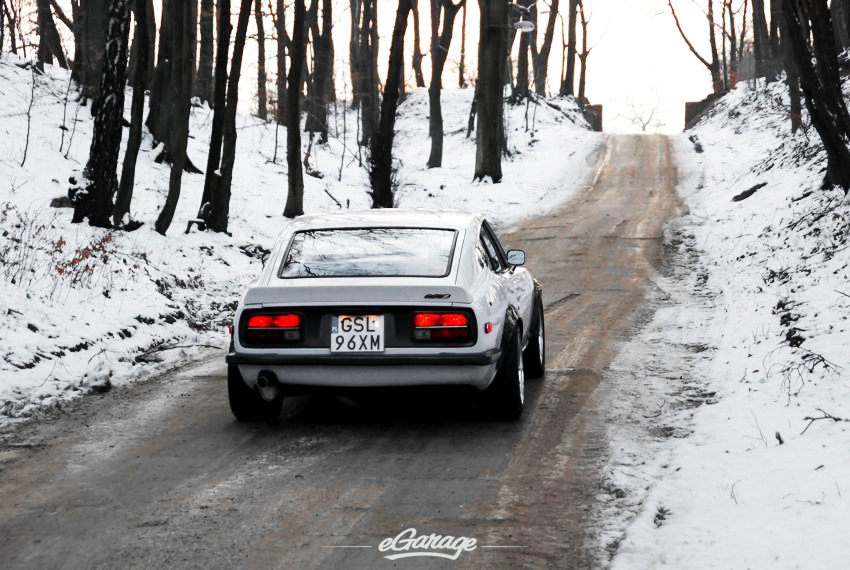 Suspension and wheels: Hayashi Racing 501 "meshies" with rotors powder coated gold, custom aluminum caps, front 15×8 ET 0 with 35mm spacer, rear 15×9.5 ET -38, no spacer, tires BF Goodrich G-Force Sport 225/55/15 front and rear, Tokico adjustable struts, unknown coils, fully adjustable height, front suspension spacers, pillow mounts with adjustable camber f+r, adjustable camber aluminum bushings f+r, polyurethane bushings everywhere else, Cusco rear stabilizer bar, front brakes swapped with bigger diameter brake rotors and 4-pot calipers, Goodridge steel brake lines, suspension parts powder coated gold and black, front and rear strut bars. This has been quite a tedious project, but it has been very rewarding. This 240Z should stand the test of time and style. It is currently a cold winter so the car sleeps, waiting for the sun to rise bright and warm so it can freely run fast again.