Words: Ben Abrams | Photos: Drew Larrigan
When your significant other expresses interest in a car, take it seriously.
That's what I did when my girlfriend said four simple words "I miss the Ford".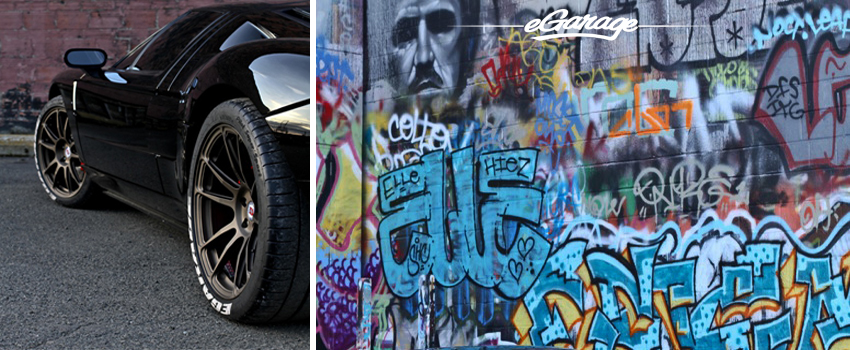 Start by rewinding a couple of years when I owned a lovely Ford GT that I enjoyed the heck out of. I had wrapped it matte black, ran the Gumball 3000 flawlessly (it won People's Choice for "Best Car"), and had modified it exactly the way I wanted it. I was amazed by how much I had fallen for that car. Apart from my classics and my tow rig, I simply had no desire to add any American cars to the stable. That was, until I started hearing people rave about the GT. Obviously, the history of the GT40 speaks for itself, but could Ford really have replicated a modern day street version of such a dominant race car?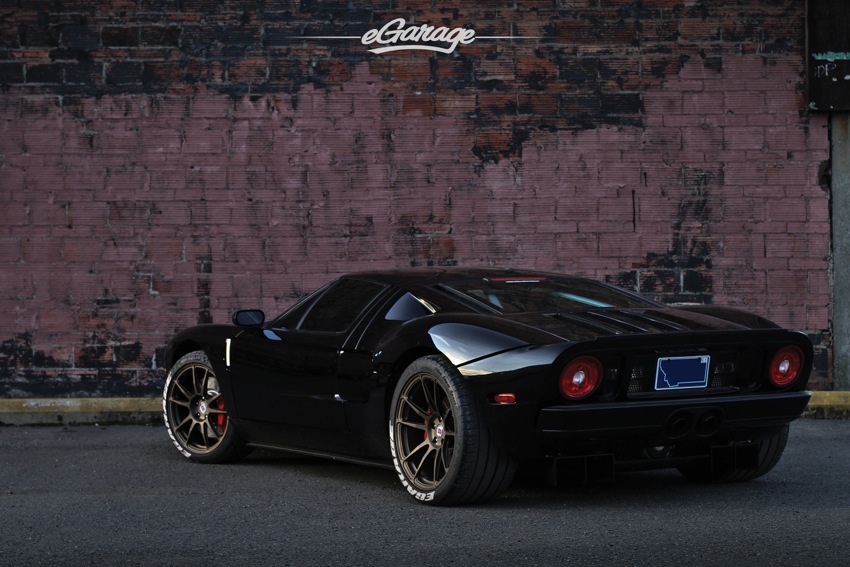 I can't remember when I first drove the car, but I do remember being instantly surprised. I liken to it that feeling when you find a great pair of jeans or get a good night's sleep – something that should be easy, yet hard to come by, and thus is very welcome in life. Like your favorite pair of shoes that are worn in perfectly, the perfect compliment to any ensemble. The Ford GT is simple yet sophisticated, like adding honey to a peanut butter and jelly sandwich. Why can't everything be so easy, yet so amazing?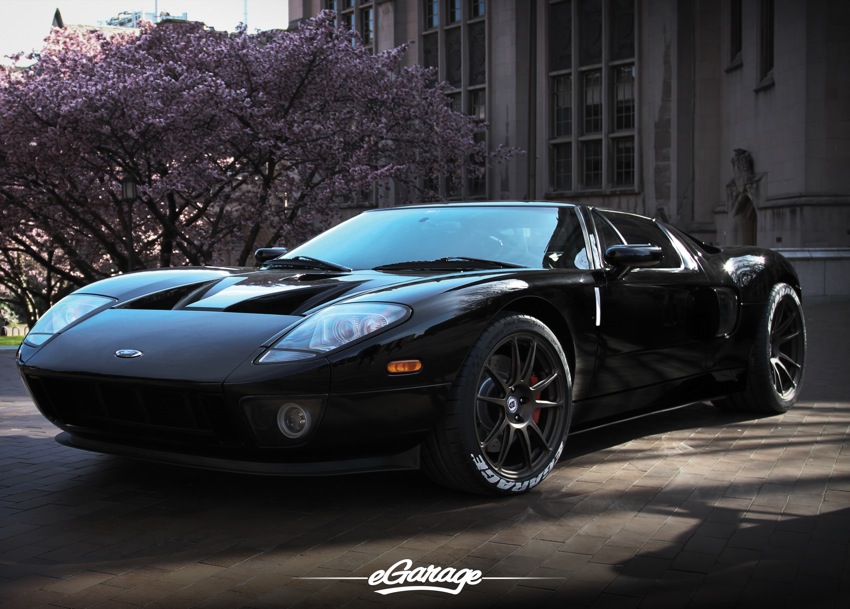 Unfortunately, one fateful day after many smile inducing miles in that matte black car, I tossed the keys to a friend who was interested in purchasing a car like mine. He made a mistake that caused irreparable damage to the car. Ultimately, I was glad no one was hurt, even more impressed that the car saved two lives, and my (still) friend and I walked away from that experience with many valuable lessons learned.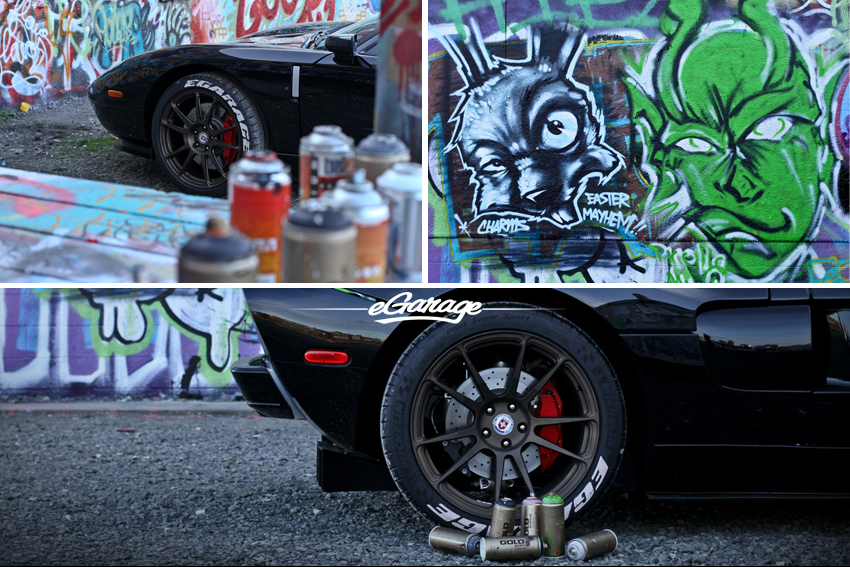 Fast forward to two years later, the end of 2011. My girlfriend, who doesn't quite share my passion for Automotive yet indulges me in my sickness, mentions one more time (on top of a handful of previous times), "I miss your Ford". Fast forward another two months, with thanks to Roy @ Cats Exotics and Shelby @ Elite Autos, I have another black no stripe Ford GT sitting in my garage.
The Ford GT is balanced enough to be a daily driver. If it weren't for the doors requiring an impractical amount of space to get in and out of, and the fact that there's no room to transport anything larger than yourself and a passenger, this car would be at the top of my list when I reach for keys in the morning. A good friend who had never ridden in one, after experiencing a spirited 5 minute ride around the block, said "it's like a glove" – meaning it fits perfectly over your hand, a natural extension of your body. Although, over the whine of the supercharger, I could've sworn he said, "it's like Love". Let's compromise and say it's like both.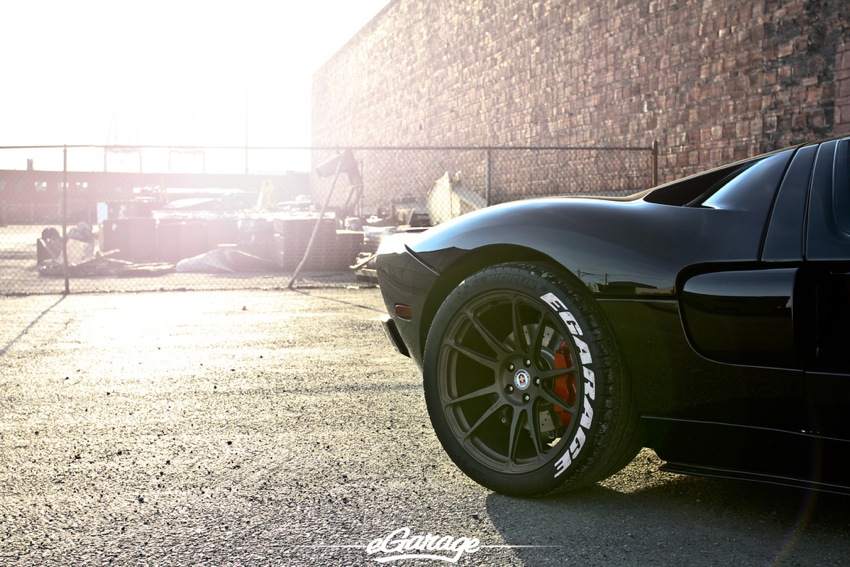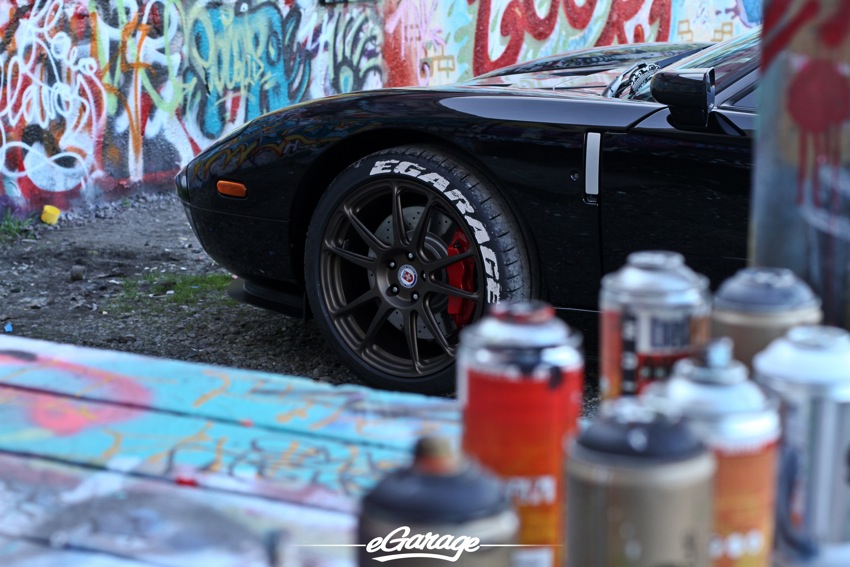 With the support of HRE Wheels, eGarage is proud to unveil the first set of Monoblok P44SC wheels from the P40SC line. This conical (V-Five) 10 spoke design with a distinct satin bronze finish fits the black GT perfectly, don't you agree? I give huge thanks to the good folks over at HRE for making these wheels with precise, lightweight love. I can assure you, barring any unforeseen acts of nature or a higher power, my girlfriend will no longer be missing a Ford and my Automotive heart has been made whole again.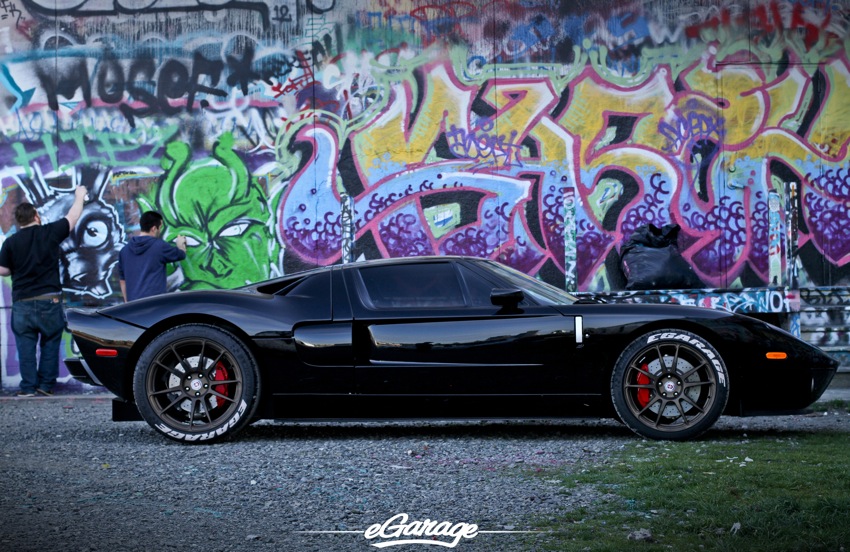 M O R E :   Ford GT and HRE Wheels P44SC  P H O T O S  on  F L I C K R