2015 Porsche Carrera GTS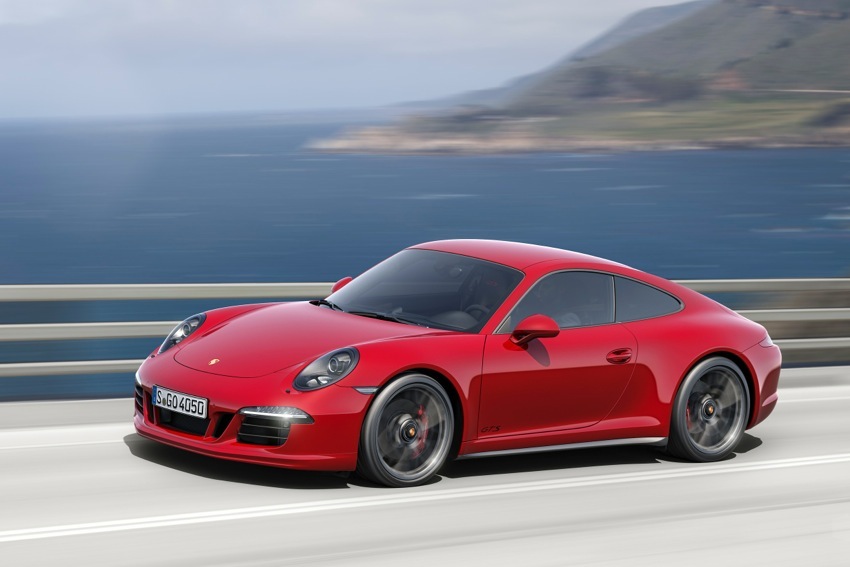 Porsche has announced the second generation of the 911 Carrera GTS, ahead of its arrival in showrooms this November.
'Gran Turismo Sport'– The combination of letters originates from the 904 Carrera GTS, a racecar dating back to 1963 that could also be registered for use on public roads. In the 1980s and 1990s, the 924 GTS and 928 GTS cultivated this principle. It was reborn in 2007 in the form of the Cayenne GTS, and was subsequently applied to the 'Type 997' 911 Carrera and the Panamera.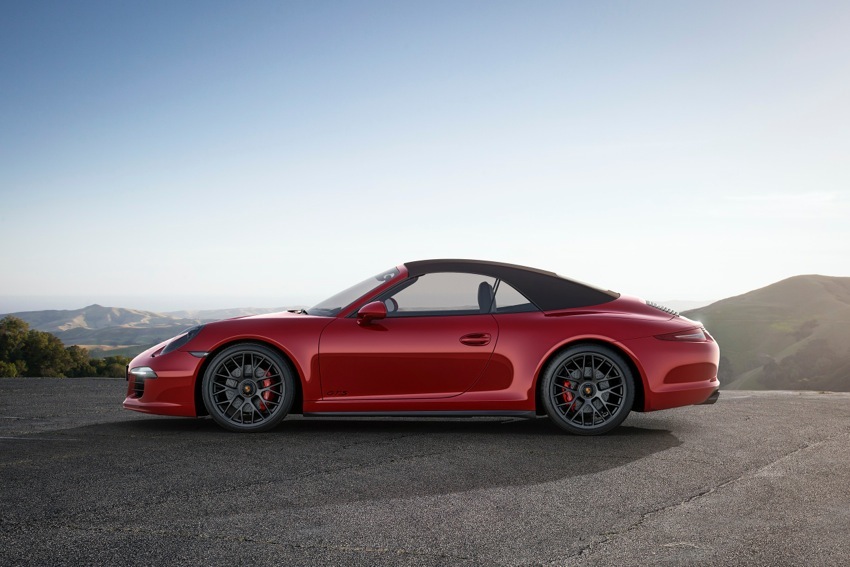 With the new model, Porsche is extending the GTS principle once more to the 911 Carrera. Like the Cayenne GTS, Panamera GTS, Boxster and Cayman GTS models, this is a car that stands for superior driving dynamics in its segment.
Each of the four new 911 Carrera GTS models – a Coupé and a Cabriolet, available with either rear-wheel or all-wheel drive – build on the established core values of the iconic rear-engined 911 by adding further technical features to generate even higher levels of dynamic performance and driving enjoyment.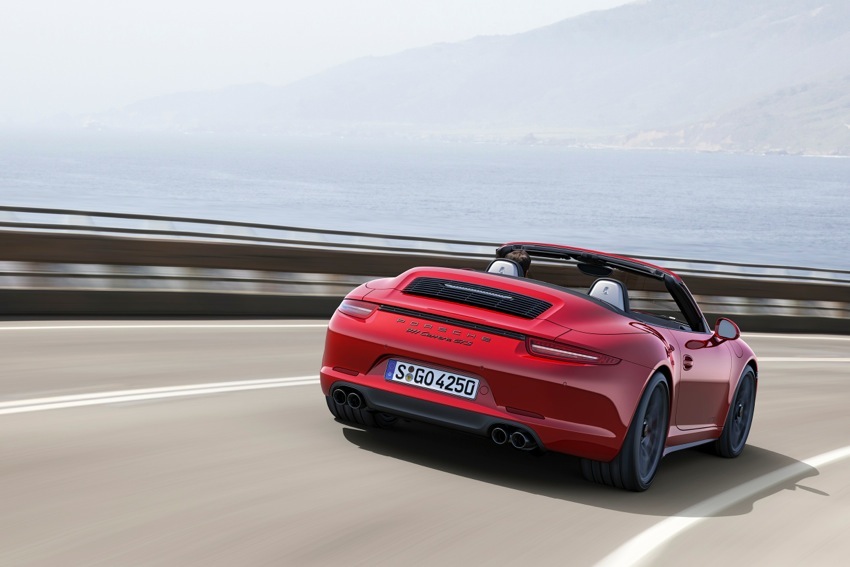 Under the rear engine lid sits an evocative flat-six power unit, tuned to develop 430 hp, an increase of 30 hp over the Carrera S. This is combined with the Sport Chrono package offering dynamic engine mounts, as well as Porsche Active Suspension Management (PASM) damper system, which lowers the car's ride height by ten millimeters.
Improved efficiency has also led to quicker acceleration and higher top speeds, and Combined fuel consumption figures remain unchanged from the favorable level of the S models. For example, when combined with the Porsche PDK (Doppelkupplungsgetriebe) double-clutch gearbox, the 911 Carrera GTS can return 32.5 mpg and also sprint from zero to 62 mph in 4.0 seconds (Cabriolet: 4.2 seconds). With the standard seven-speed manual transmission and rear-wheel drive, a top speed of 198 mph is possible.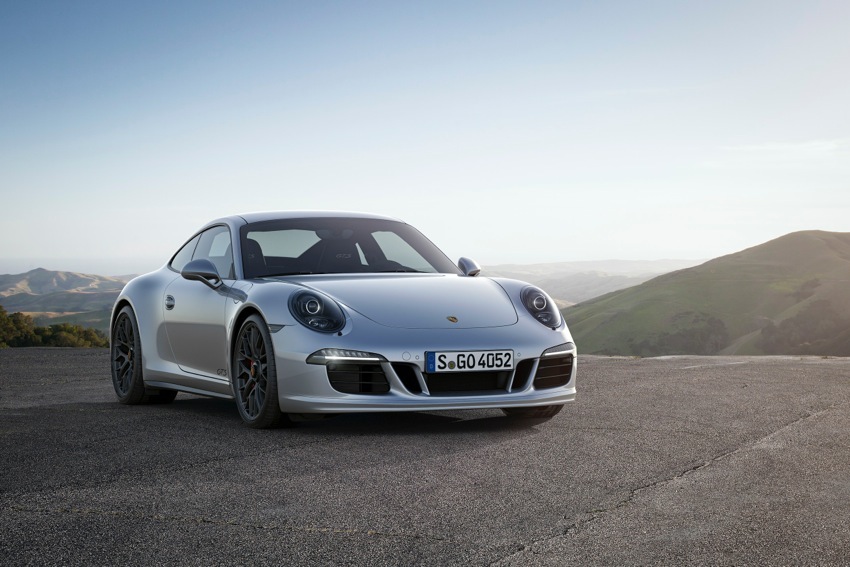 The exteriors of the new 911 Carrera GTS – like other GTS models – differ significantly from the other Carrera models. All versions feature the 911 Carrera 4 body with wide-flared rear wheel arches and a wider track. Also standard are 20-inch diameter alloy wheels with center-lock mechanism, painted in an exclusive matt black finish. Accentuating the nose styling are special trim elements and smoked bi-Xenon headlights with the addition of the Porsche Dynamic Lighting
System (PDLS). The air intake grilles on the rear engine lid feature bespoke GTS black trim strips. Black chrome-plated exhaust tailpipes add to the strong visual identity.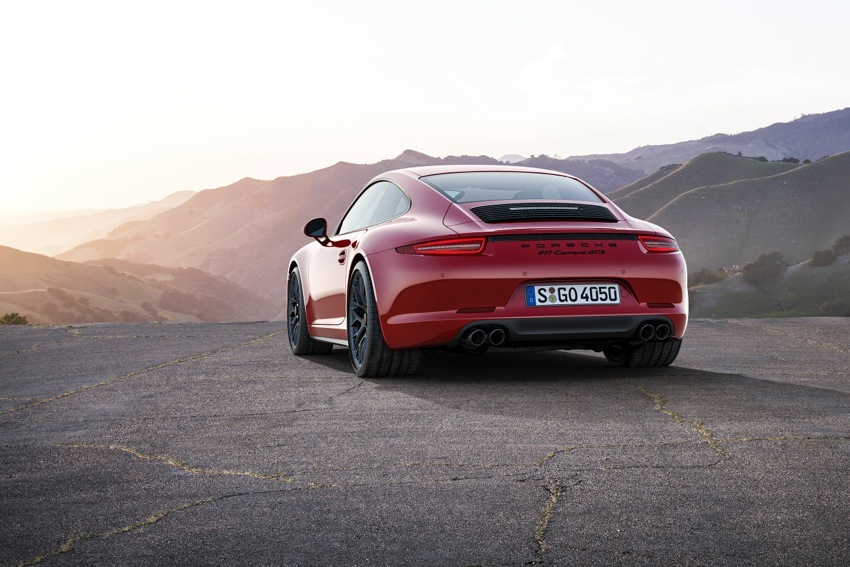 Further aural distinction is delivered via the standard sports exhaust system, which delivers an unmistakable GTS sound.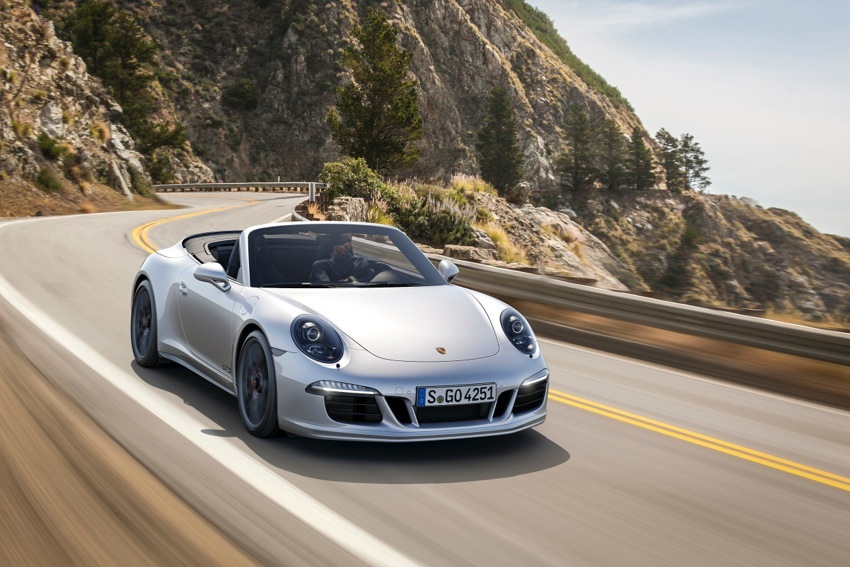 The driver and front passenger sit in an exclusive Alcantara interior with leather-trimmed sport seats. The center seat panels are finished in Alcantara, as on the other Porsche GTS models.