Words | Photos: Henry Wurtz

The idea that a car can be considered art is often considered and debated over by automotive enthusiasts. However, what about a car collection, could that be considered art? I am one who believes that a car can be art, in addition, so can a car collection. Nestled away in cloudy Washington State is a small warehouse containing the collection of Peter Gleeson. It is a work of art.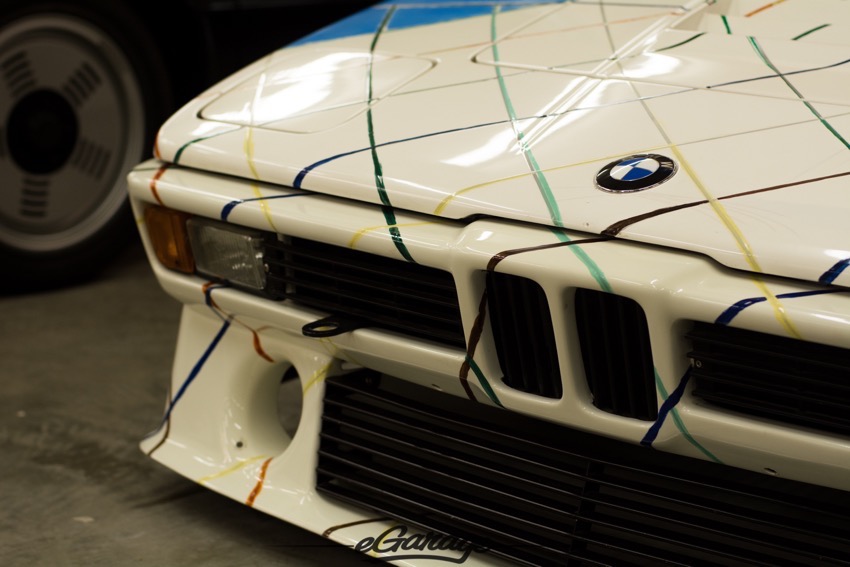 Mr. Gleeson was kind enough to invite the Puget Sound Region of the BMW Club of America to have a look around his garage. While many people may be aware of the Gleeson collection for its Bavarian focus, and while his collection houses some of the finest cars ever to leave BMW, it is by no means solely a BMW collection.
Peter Gleeson went around sharing the story of every single car, how he acquired it, and why he wanted to have it.  It became apparent that this was not just a collection of someone who likes cars and can afford them, but of someone who lives cars. The Gleeson collection is a case in point of quality over quantity; every single car in the building was there for a reason.
To me, a collection with a purpose is much more special than just acquiring as many expensive cars as possible. The Gleeson collection was not only artistic in its construction, but it felt like a museum. While the majority of Mr. Gleeson's cars are BMW 3.0 liter CLSs or Alpina variants, he also own several Mercedes, Aston Martins, and Fords to name a few. This is perhaps the most significant factor of the collection: it is not restrained. It is exactly what Mr. Gleeson wants, and as a visitor you feel that connection. It becomes personable, and to me a personable collection feels like art.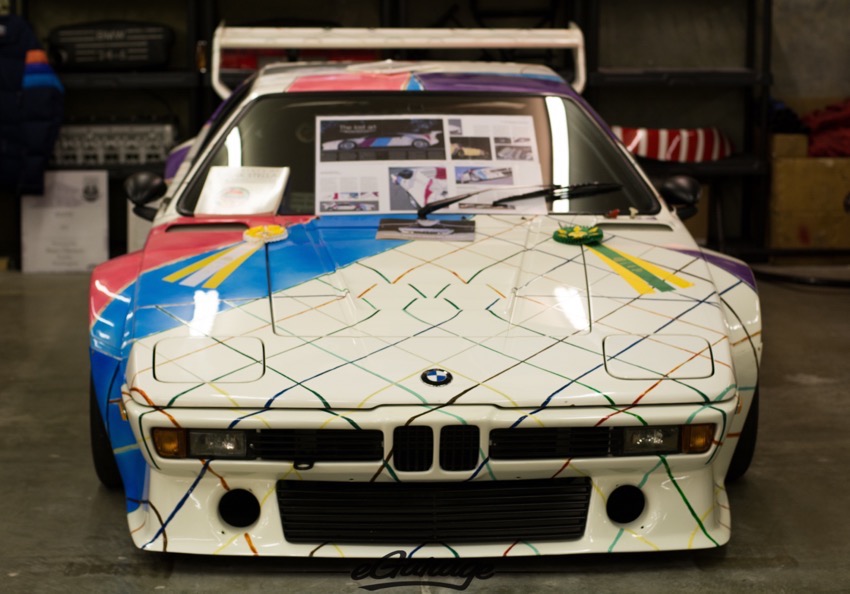 Now, to the cars: The first car I noticed when approaching the building was a BMW Z1. Then a Lamborghini Jarama and a strawberry red Mercedes 190 SL. The rest of the cars filling up the space in front of the building were all different denominations of 3.0 CSL done by Alpina. Each example signified something special about the 3.0 CSL and Alpina. Inside rested several more BMWs: Two M1s (one of which is a BMW Art Car), An e24 M6 and CSL rally car, and a Z4 racecar. Continuing the racecar theme was an Aston Martin DBR9 GT1 racecar, and under a cover what appeared to be a Ford GT GT1 racecar. Continuing this impressive list was a Jaguar E-type (3.8 liter engine), an Aston Martin DB6 Convertible, as well as a DB7 convertible redone by Zagato. A Plymouth Roadrunner in a stunning red rounded out this dashing array.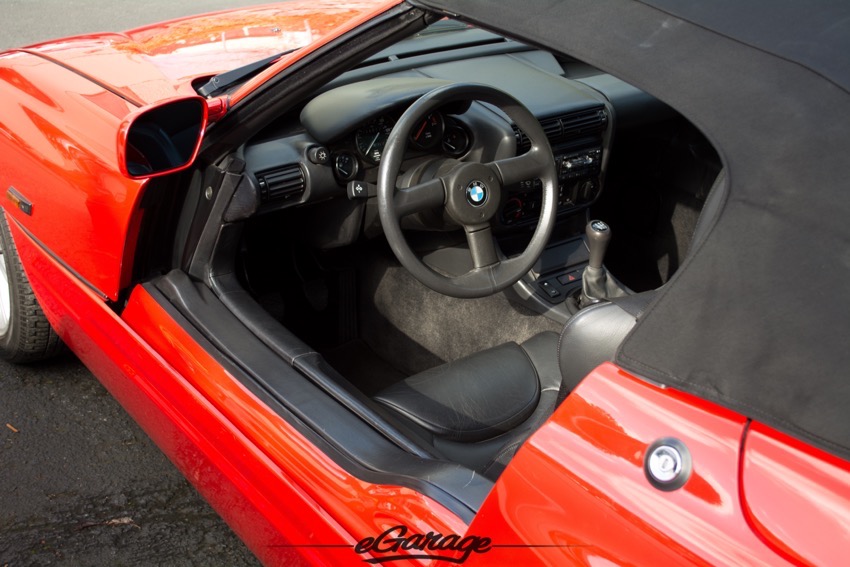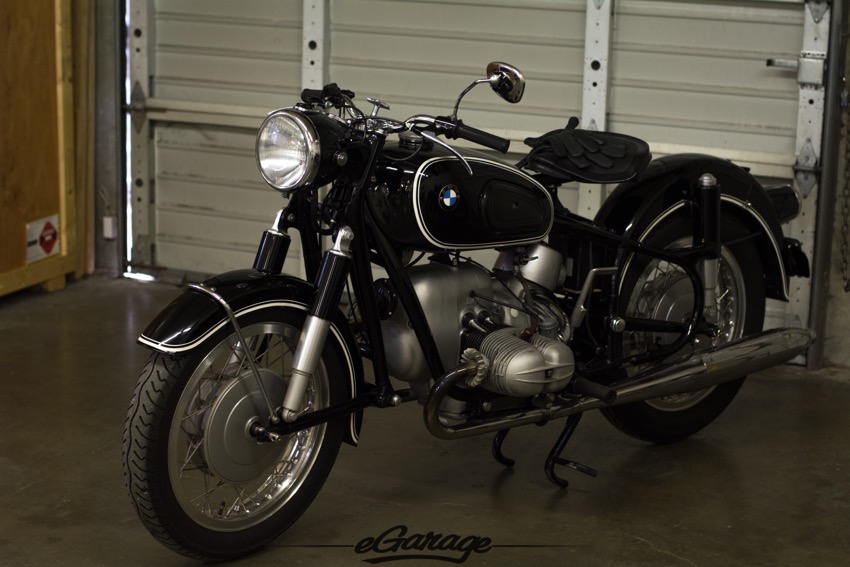 On every wall and table was some bit of automotive memorabilia, from a BMW M1 engine, to dozens of 1/18th scale models; mannequins wearing a variety of different racing gear, to Jägermeister CSL body panels hung up on the walls.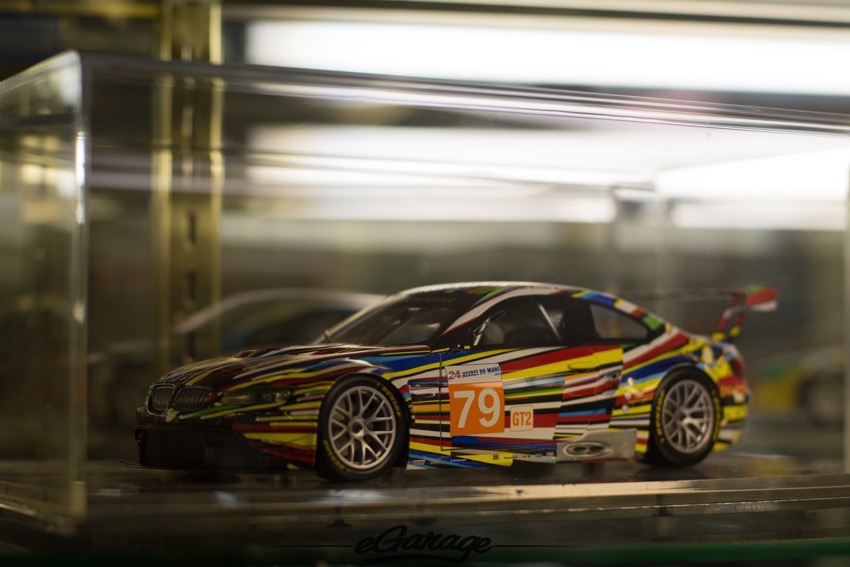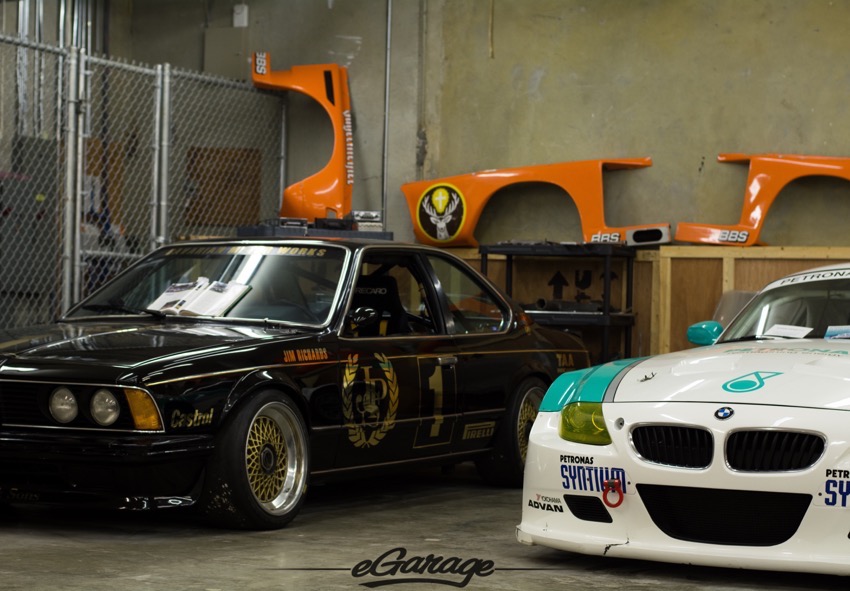 There was not one nut or bolt of every car or piece of art hanging on the walls that I didn't want to photograph. It is probably the most diverse and historically expansive car collection I have seen outside of car week. So if you ever get an invite to check out the Gleeson collection, your expectations cannot be set high enough.