Words | Photos: Drew Larrigan
Mopar Madness – Scale Model Collection Photo Album
When we are lost within the wanderlust of passion, humans accomplish impressive feats.  Being driven by passion it's also often easy to be blind to how much effort we've put in, or even process the collection of experiences you gained.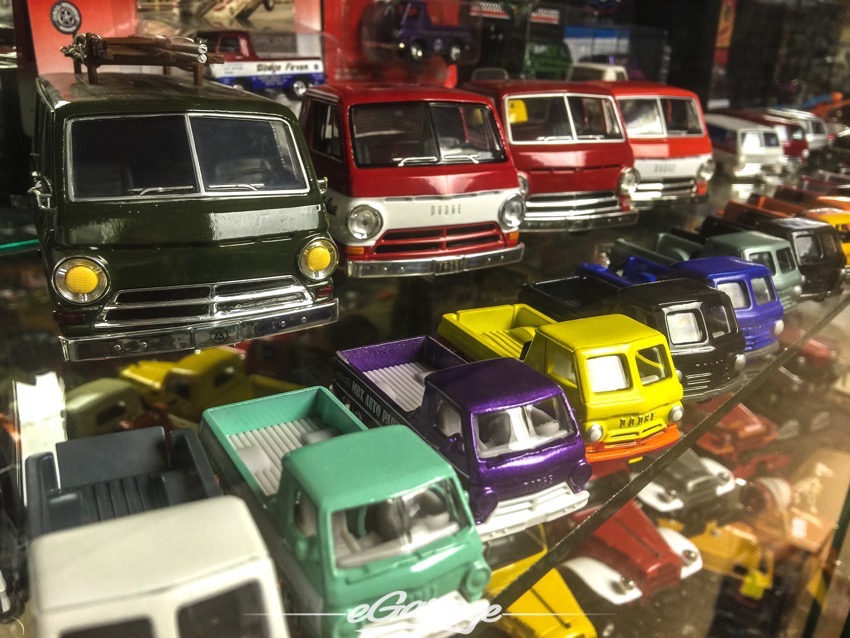 Meet Jim Bur. Obviously a Mopar fan. Viper Owner. Scale Model collector. Jim has been in the auto marketing business for over 25 years and a car hobbyist for much longer.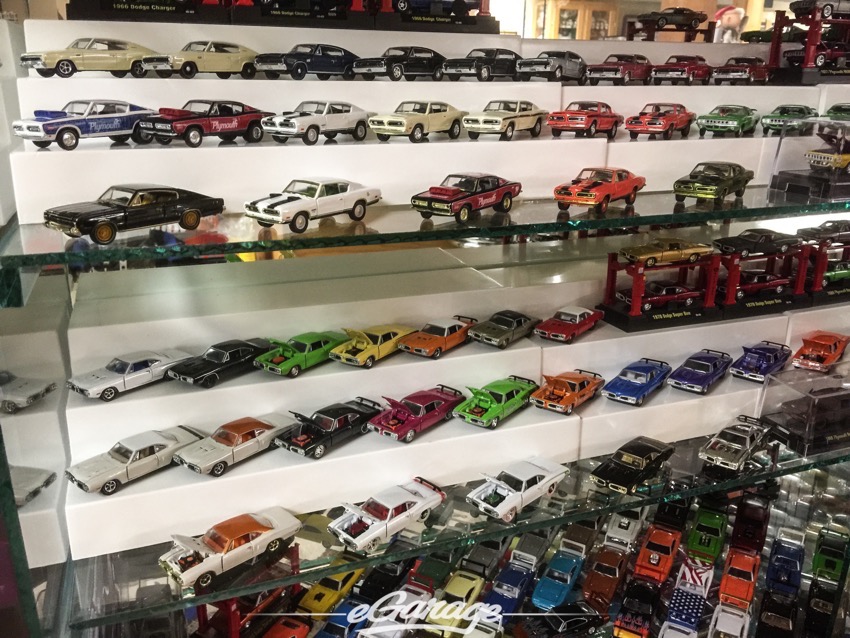 Jim and I met back in 2008 in Detroit. One hell of experience that was. The economy was in the dumps and Detroit was hit the hardest. We had no idea what was to happen to GM or the American automotive industry. It seemed like the proper time to visit Detroit, Greektown, the casino, and the waterfront.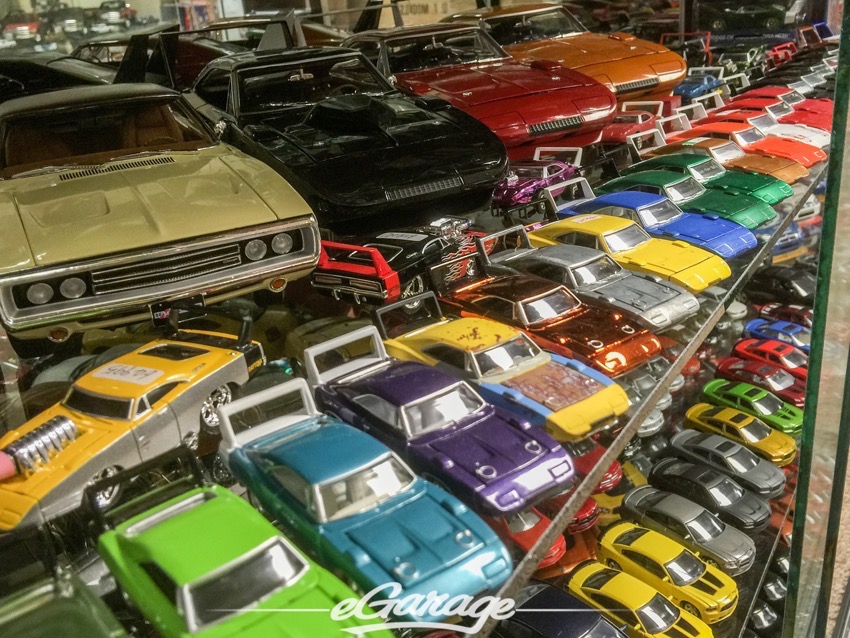 I was in town with Jim to photograph a handful of Vipers at the Conner Avenue Assembly Plant. The 392,000 square feet plant was a ghost town. The very last production Viper had already rolled off the line. What once was a plant bustling with energy, and now I was centered with two Viper Competition cars amongst an eerie stillness – just me and my camera's shutter "click".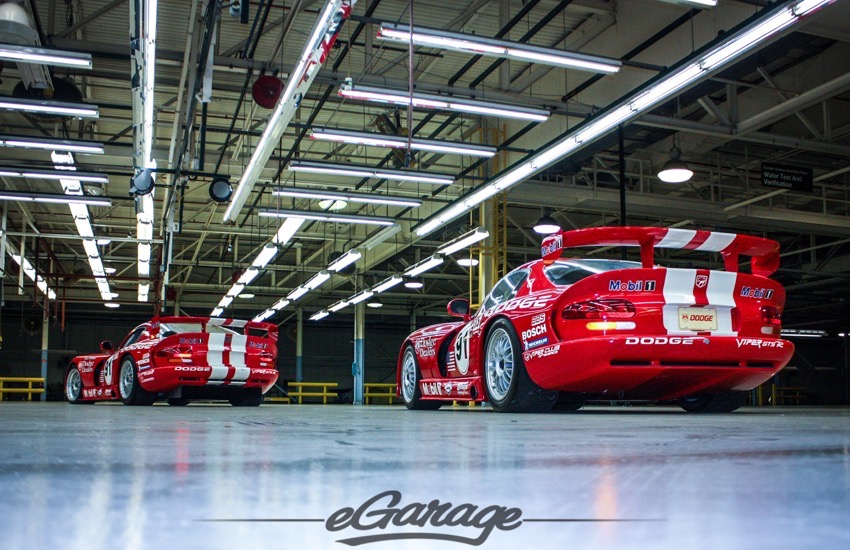 The Viper has been a connecting point for Jim and I. With frequent brief layovers in Detroit, last minute phone calls to Jim for lunch became standard occurrence.  As time went on, I learned about his personal Viper, his talent for ice sculpting, and this little hobby he mentioned about diecast/scale models.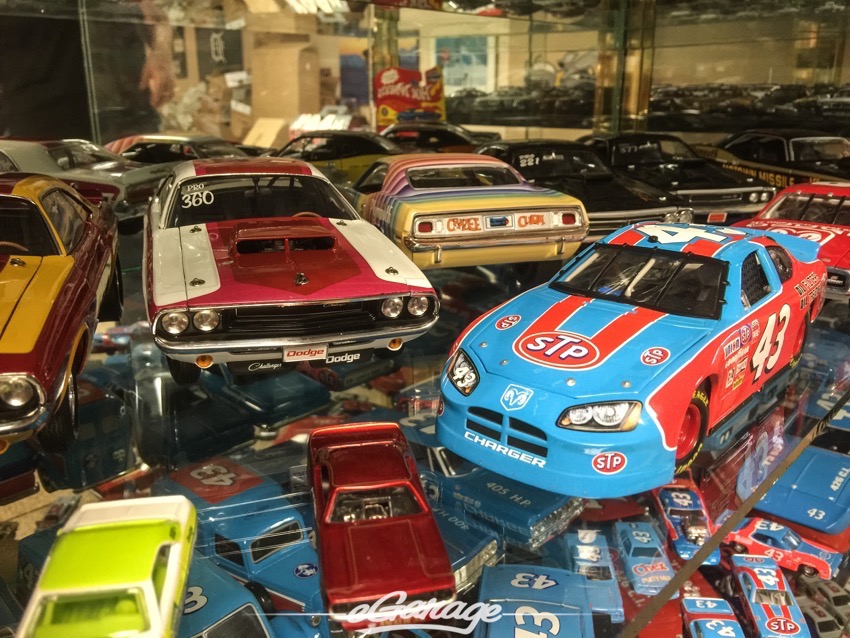 Jim has between 8,000 – 10,000 diecast models. Yes thousand. The collection is focused on Dodge and Mopar brands.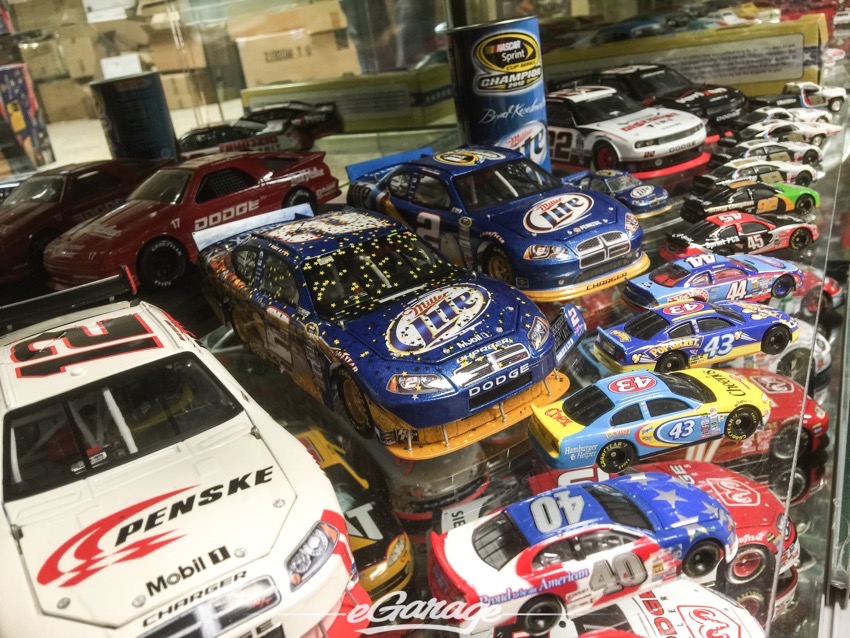 Jim grew up a Hot Wheel kid. Hot Wheels were released in 1968, when he was 2 years old. After destroying almost every Hot Wheel as a boy, now he wishes he kept just 1/10 of his Hot Wheels. The value would of made for a nice retirement fund.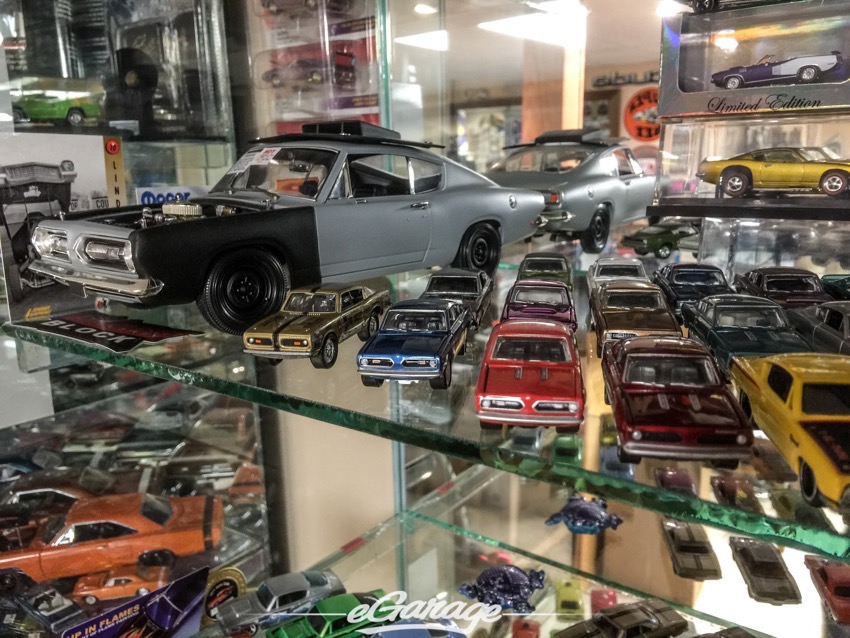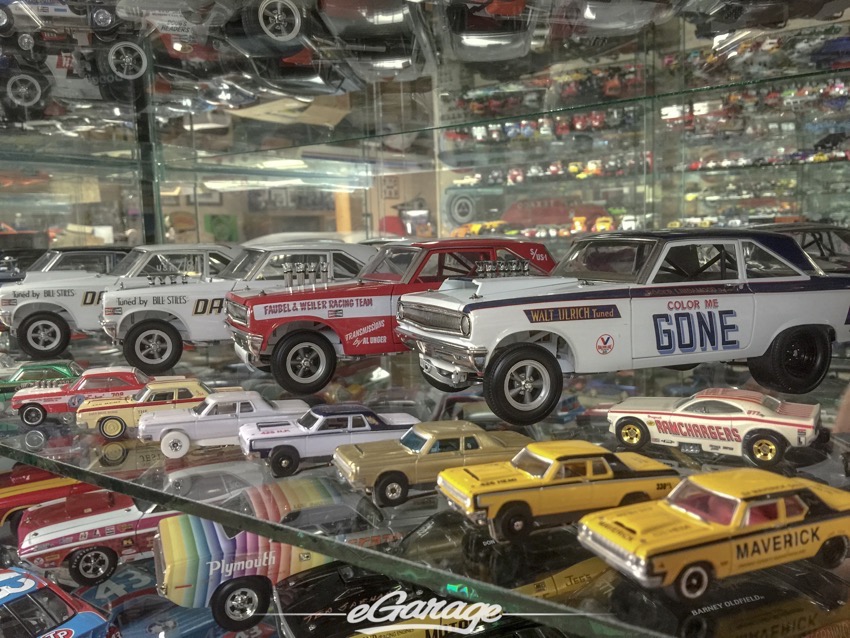 The 1992 Dodge Viper RT/10 in 1:24 by AMT (below) is the model that truly created Jim's Mopar Madness. He was quickly hooked from there, buying cases of models that he would then sell to his friends. After all these years, he still has one of those cases unopened with all the packaging.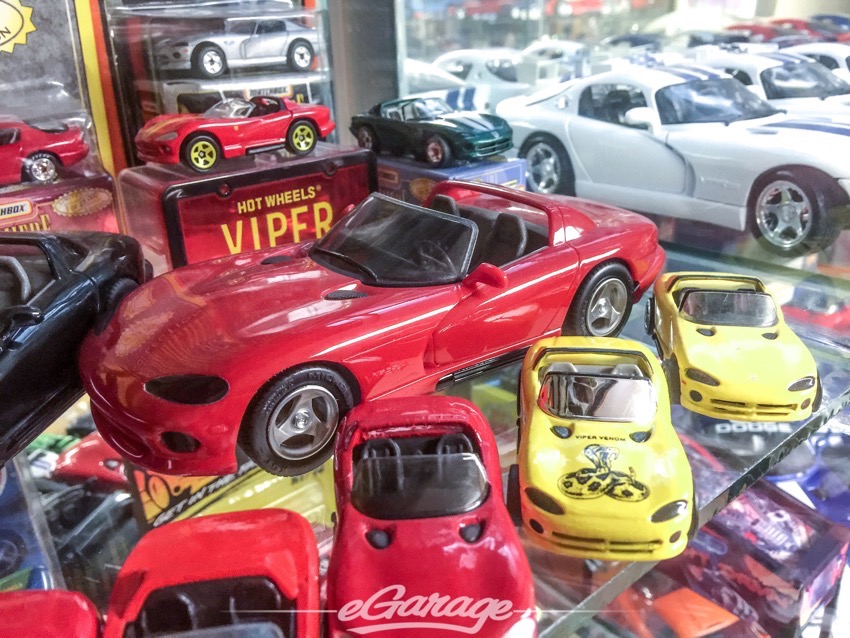 Jim doesn't truly know why Mopar. He is a car guy that has respect for the entire industry and his fellow gearheads. He'll collect anything Mopar – muscle, fins, trucks, Jeep, AMC, police/service, race, etc, etc. Any brand or car touched by Chrysler over the years is fair game. Although the majority of Jim's collection is Mopar,  a small batch are other manufactures like the Ford Anglia which reminds him of times that his father raced the car.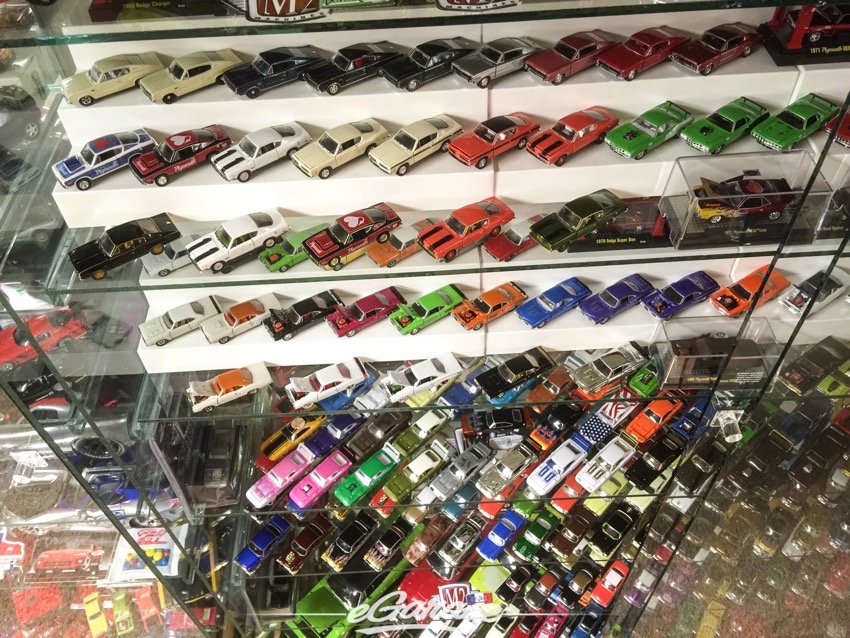 The collection doesn't discriminate against any of the manufacturers either – high price, low price, plastic, metal, resin – and all scales from 1:6 down to 1:144 grace the shelves.  Jim does have a special place for M2 Machines, he currently has all but 4 of the Mopar vehicles they have ever made since the company started in the mid-2000s. Two entire display cases dedicated to them – there are well over 500 thus far.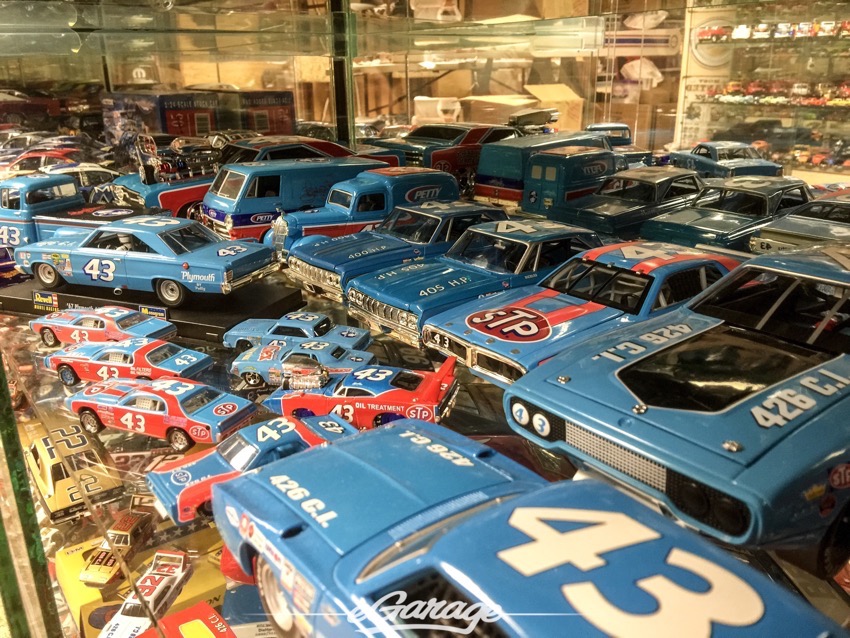 Without a doubt being a Dodge Viper owner, the Dodge viper scale model is his favorite. He has 1500-2000 Viper models in the collection. He confessed he doesn't have every toy Viper ever made but he has carved a solid path towards it. His 1:1 Viper that he stores in the garage is his favorite.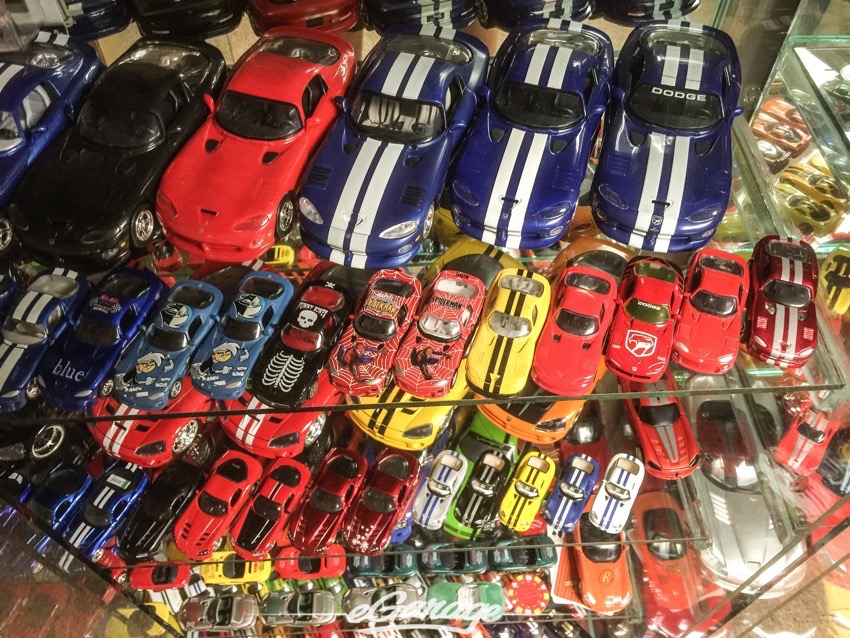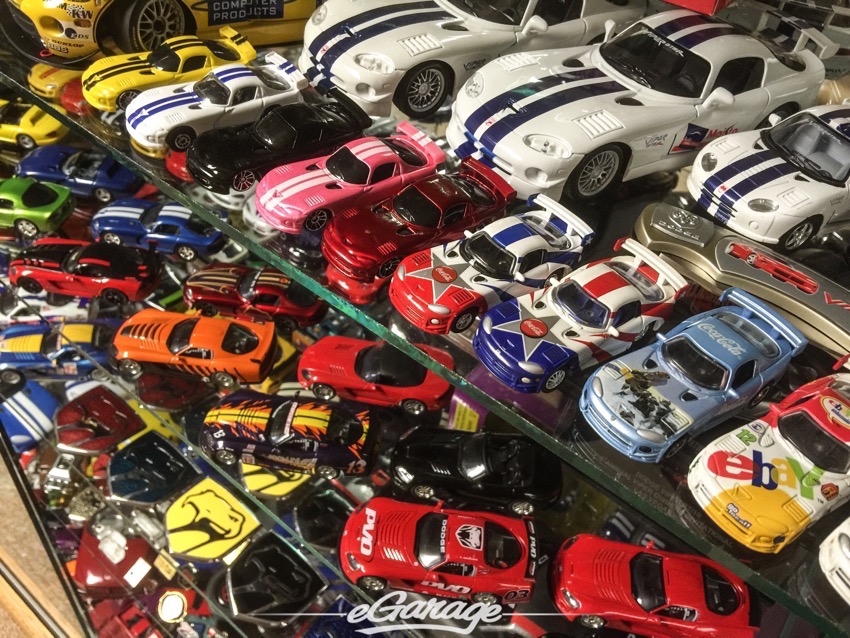 The collecting community is a key to Jim's current enjoyment of the hobby. Sharing information, trading cars and ideas and a resurgence in RAOK (random acts of kindness). Jim has been lucky to be able to share his passion and good fortune with some great local and national charity groups through scale model hobby – whether he's donating toys, delivering toys with a local car club or collector group or just sending an RAOK to a kid who needs a pick-me-up, it changes your perspective to know you can impact with a simple toy.
Mopar Madness – Scale Model Collection Photo Album