Words|Photos: Ben Abrams
It's no secret anymore. Our population is exploding. Our cities are getting intensely crowded. Manufacturers are producing cars as fast as they can to keep up with the escalating demand. The congestion and traffic within the world's major metropolitan areas are bursting at the seams. A microcosmic example –  my commute – what once took me 25 minutes each way, has doubled in duration over the course of one year. There seems to be no escape from the bumper to bumper grind.
It is because of this, and in interest of preserving my own sanity that, once a year, I must get out of town and get out of a car. Some motorcyclists refer to cars as "cages" and not because they're generally safer than a motorcycle, but rather because they confine you from the outside world. Cars can isolate the individual, effectively putting on blinders to what goes on outside it. Being on a motorcycle forces you to wake up your deadened senses.  The way I ride my senses are on constant full alert. My periphery is widened to its maximum and my head is on a constant swivel – it's a natural mind and body "upper". However, any good touring rider knows that the body should stay relaxed to prevent fatigue and hasty movements; this state of high mental alert combined with physical relaxation is conducive to a form of meditation that turns these trips into exactly the escape I need.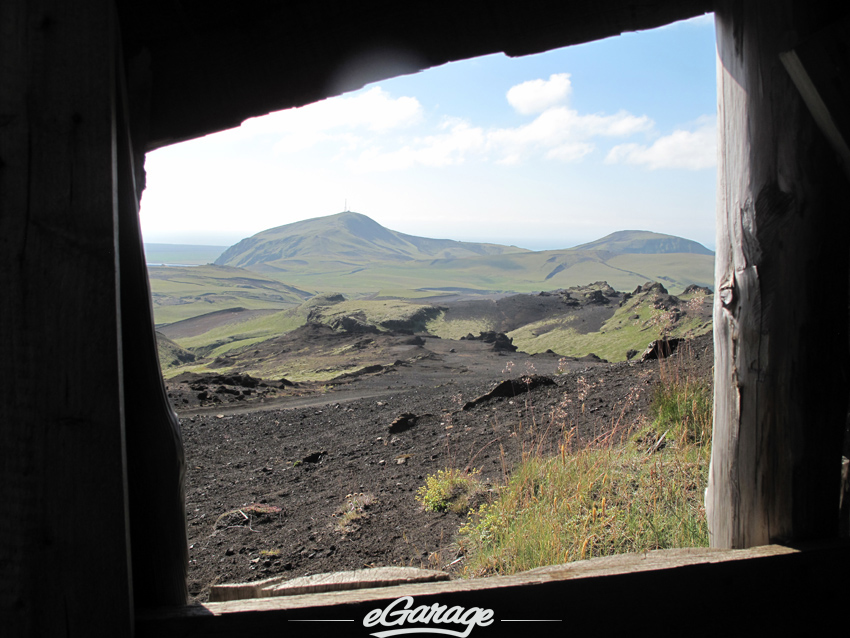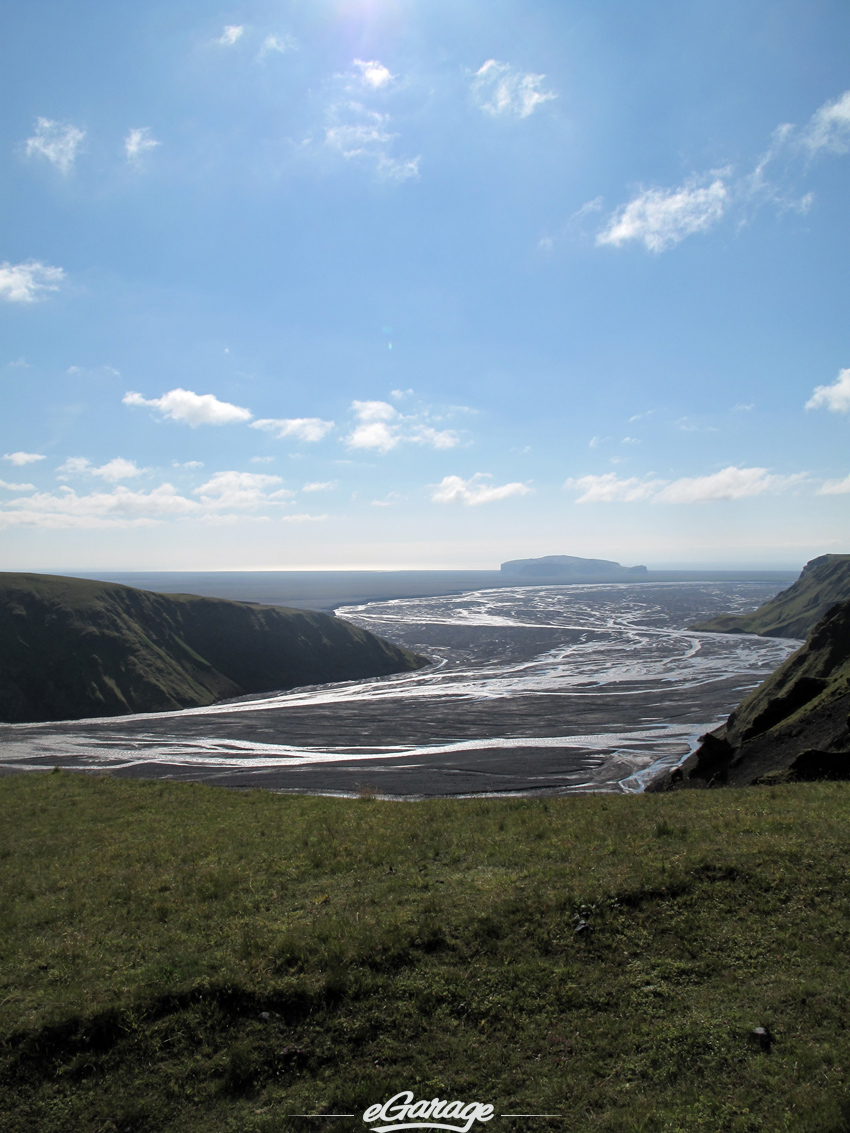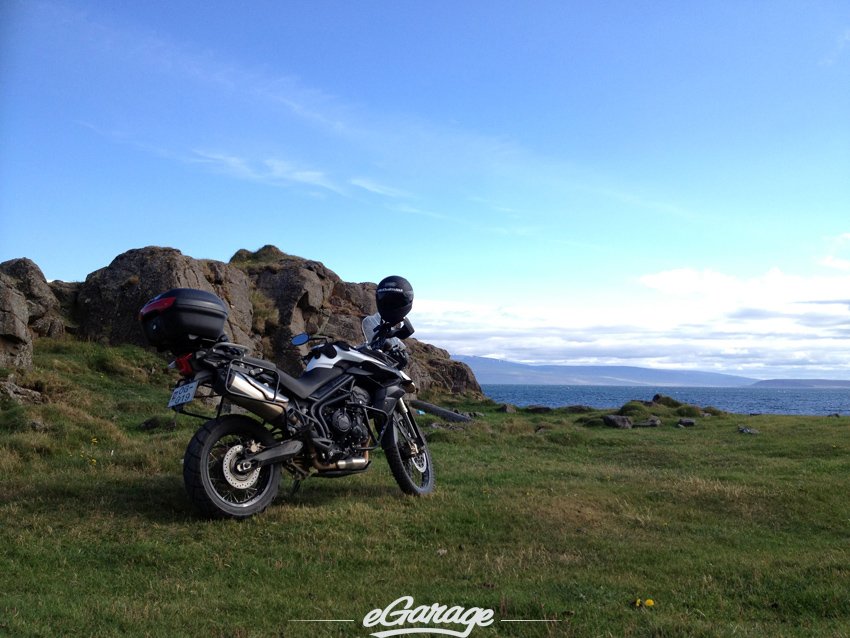 Up until now, my motorcycle trips have been limited to Europe and within America, but I have seen majestical places such as the Swiss Alps and the oil fields of Alaska. I have a long bucket list of places I've yet to ride and I fully intend on checking each one off as long as I'm physically able to do so. When I received an email from Motoquest announcing there was still space left on their 11 day trip around Iceland, dubbed "The Fire and Ice Adventure" I was intrigued. Iceland was not on my bucket list, but why not? It seemingly checked all the right boxes. Exotic location, exciting roads, and unique landscapes. I signed up with very little hesitation.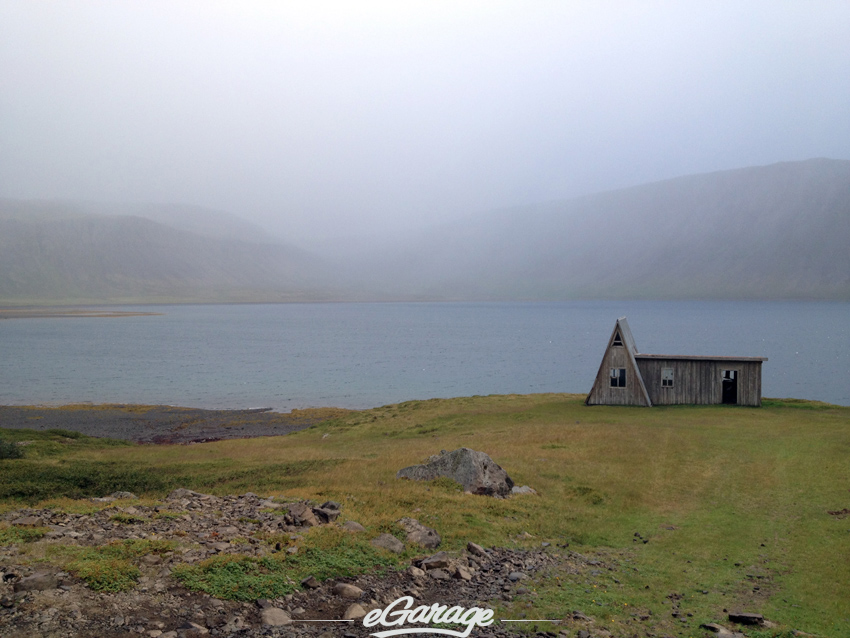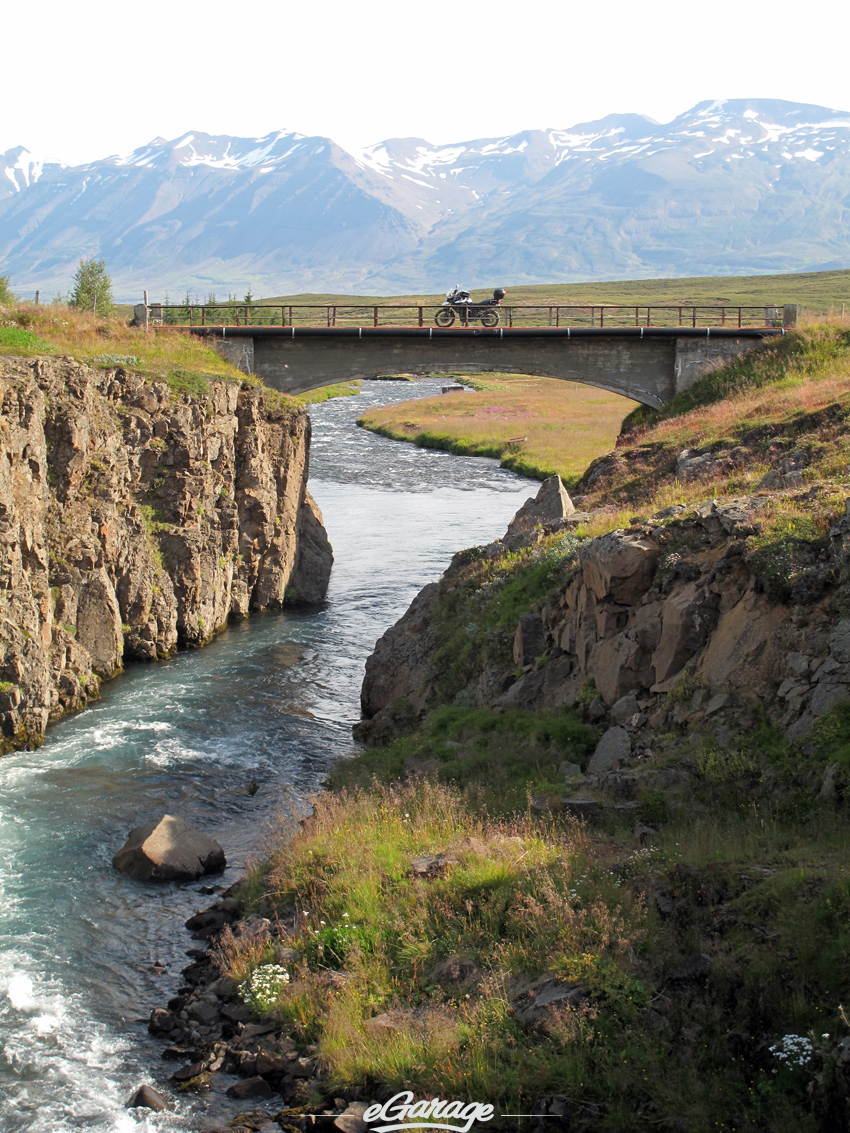 I enjoy going into these trips semi-blind, with very little research and very few expectations. An open mind into a brand new experience and a brand new place, with the only constant being the motorcycling, allows for no disappointments. The only goals for the trip was to not sit in traffic, get out of a car, and to "grip and rip". I packed my gear and next thing I knew, I was in Rejkyavik starting the journey.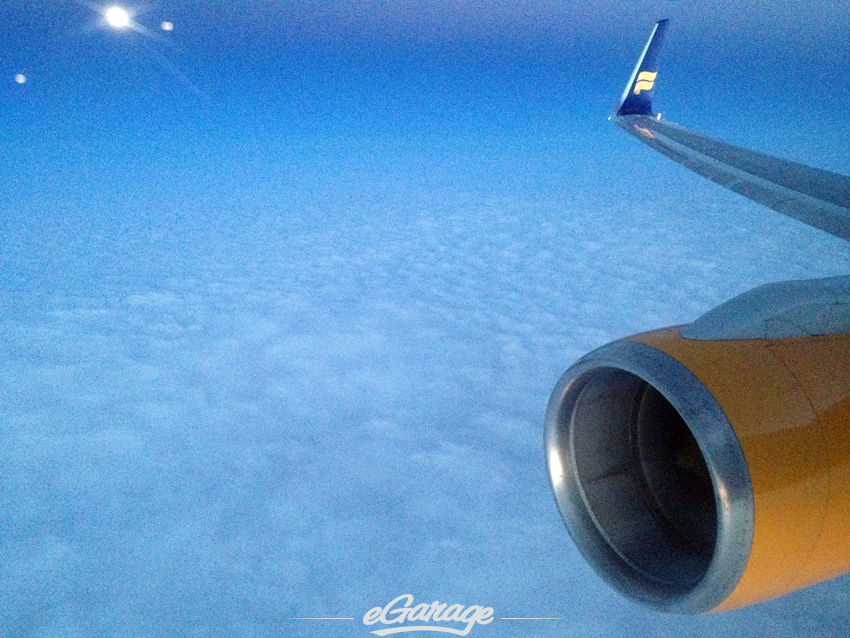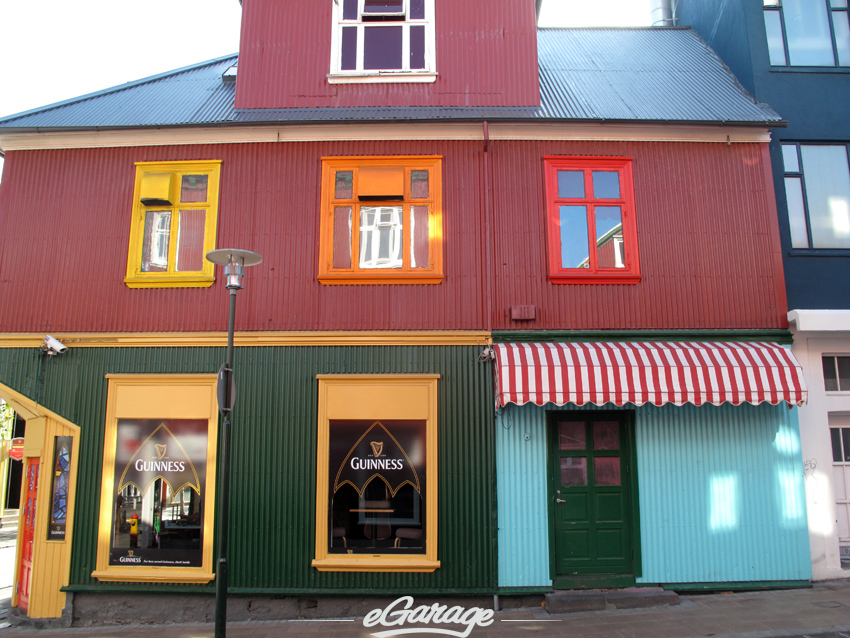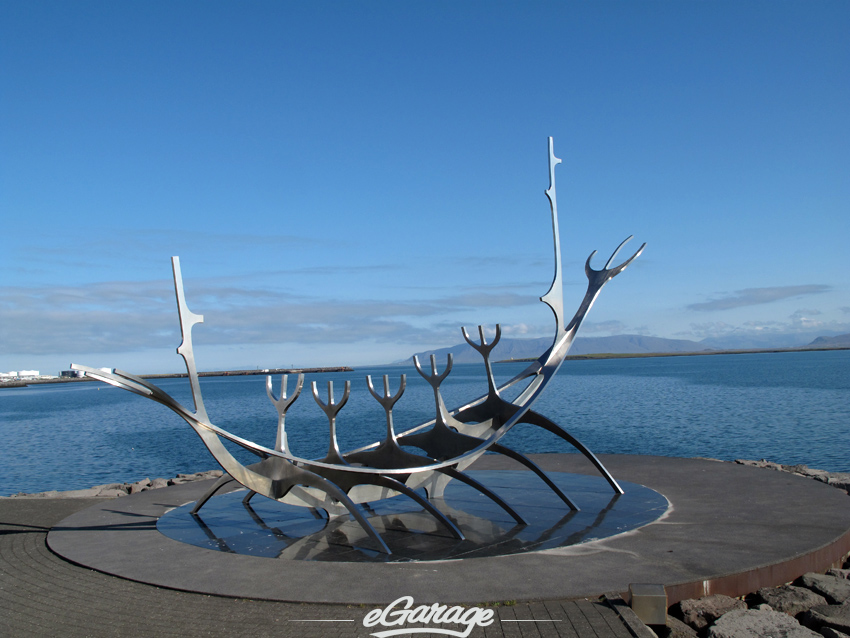 In fact, there are no disappointments. If I were charged to easily describe the topography of Iceland, I'd have to use some Hollywood favorites as a reference. Specifically, take the Lord of the Rings and combine it with Total Recall plus a bit of Lost, and there you have Iceland. The idyllic farmlands, volcanic fields, black sand beaches, gushing waterfalls, alpine peaks, and the massive, glistening glaciers – this country houses all the best features of the rest of the world. If restricted to the US – it's a little bit of Colorado, Idaho, Arizona, Hawaii, Alaska all in 103,000 square kilometers – roughly the size of the state of Kentucky (according to Wiki).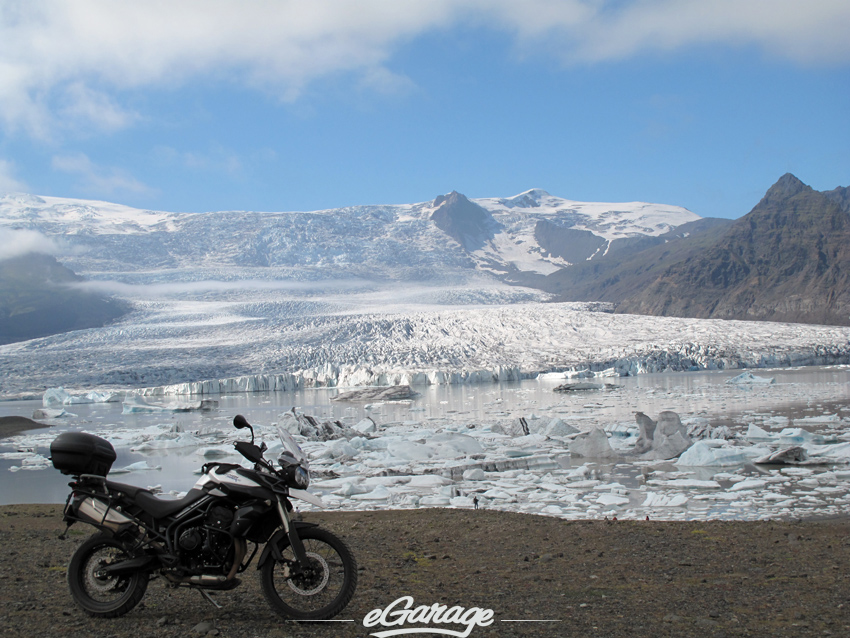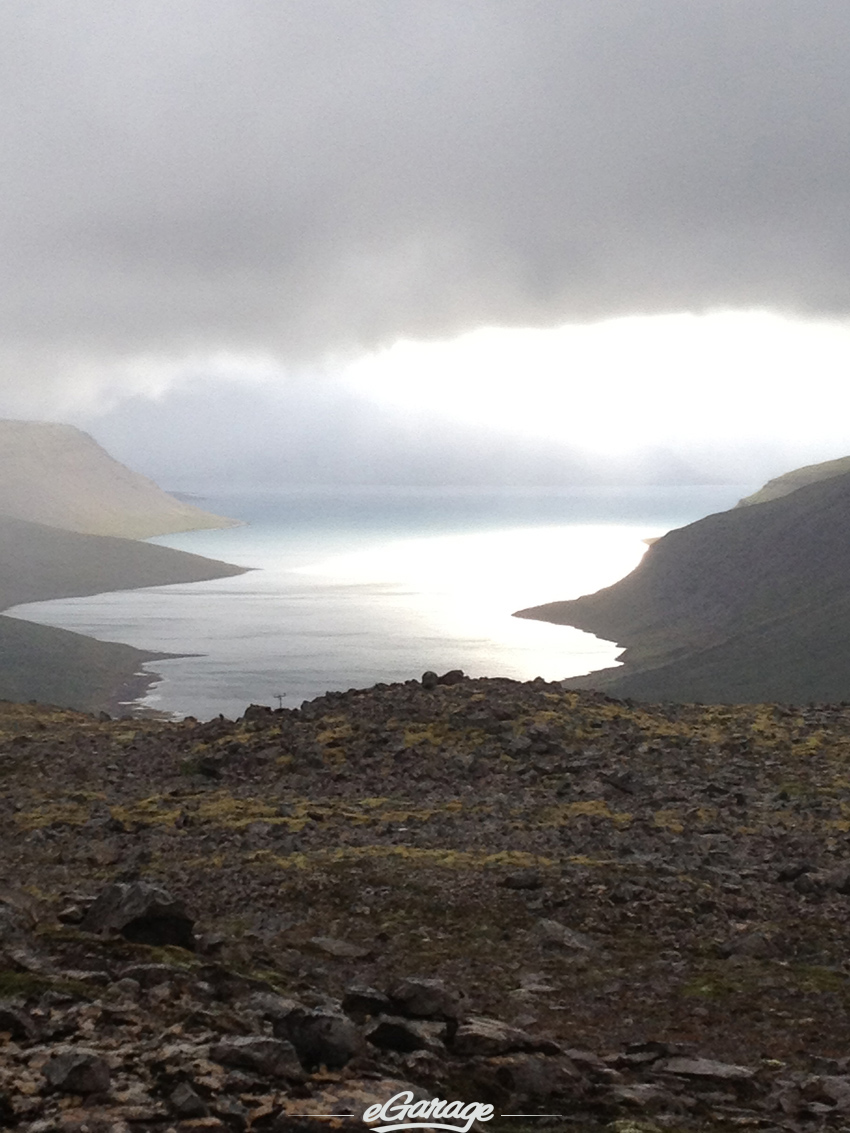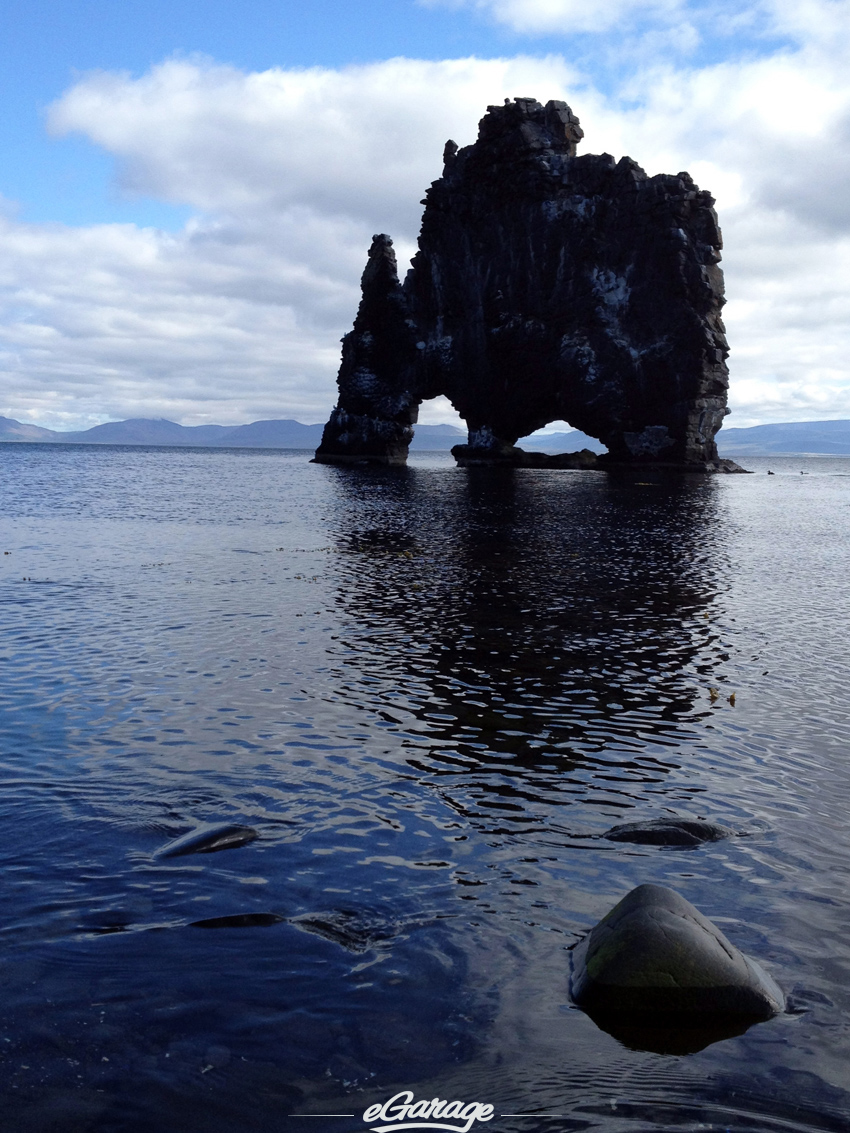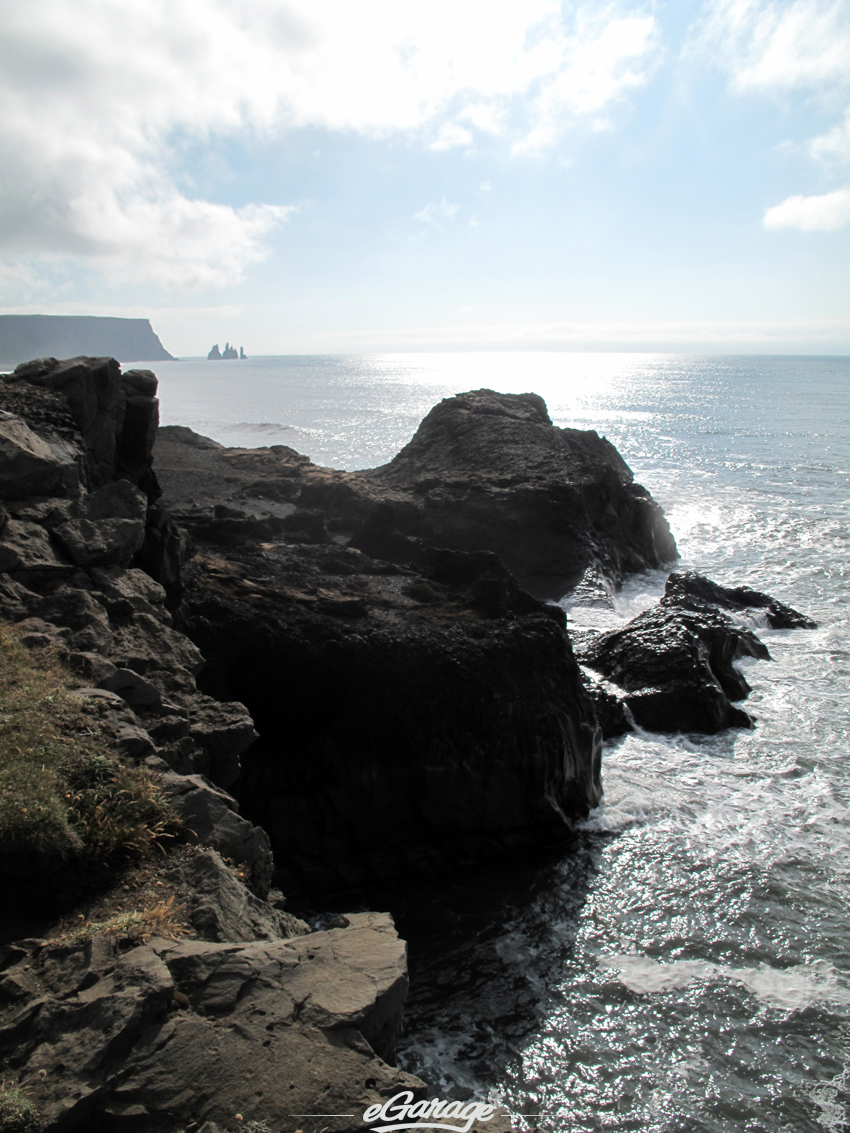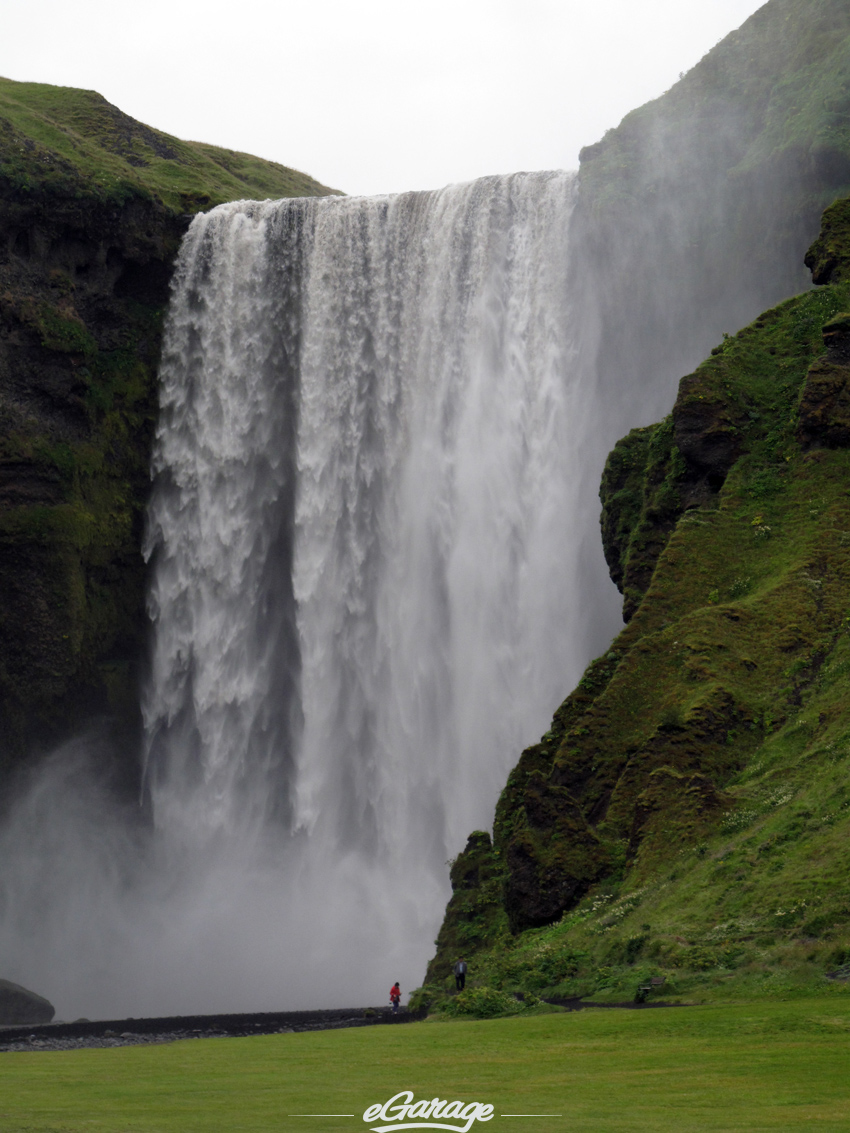 There are two larger cities in the country where much of the population is focused, otherwise the outlying villages seemed awfully desolate. The only signs of life throughout the countryside are the wrapped bales of grass scattered throughout as the farmers ready winter provisions for their animals. With a population of only 320,000 people, it's no wonder that I hardly saw another car once out of the cities. Quite a welcome contrast to being consumed in the stop and go of bumper to bumper traffic in the big city. The pressure and taste of the water that flows from every tap in Iceland is remarkable as vast networks of pipeline and countless steaming huts reflect the country's admirable harnessing of and reliance on geothermal energy. The distinct waft of sulfur creeps through my helmet every so often. I keep myself fueled up with this lovely water and vast amounts of espresso.
There is one road that circumnavigates the country, the Ring Road. It is without question the most well maintained road I've experienced in all my travels. The absence of cars and trucks means that there is less oil on the road and overall less wear and tear to the road surface. Maybe it is because of the sheer lack of people traveling but I often feel as if the road had been freshly paved just for me to blast around on unencumbered with speed and fervor. It is 832 miles (total mileage traveled was approx 1500 miles) of delight for me and the two-wheeled weapon of choice – the Triumph Tiger XC. They are 832 challenging miles, not because they're technically difficult to navigate, but because the landscape is so distractingly magnificent that I often find myself conflicted – slow down to 90km/h and look around or turn it up to 150km/h and have a blast. The Tiger is not conflicted however, it does everything very well. From sustained triple digit jaunts to off-road switchbacked excursions, it gobbles up everything I throw at it.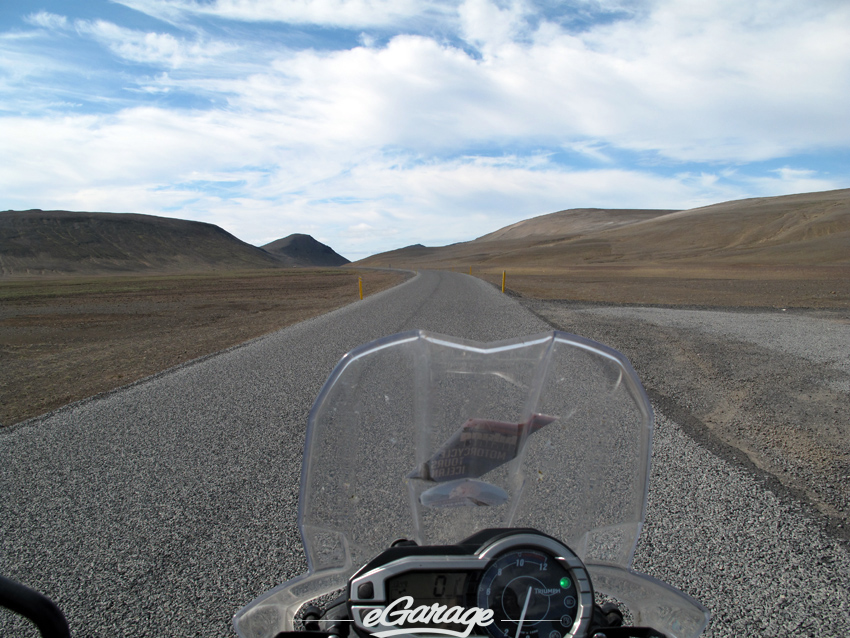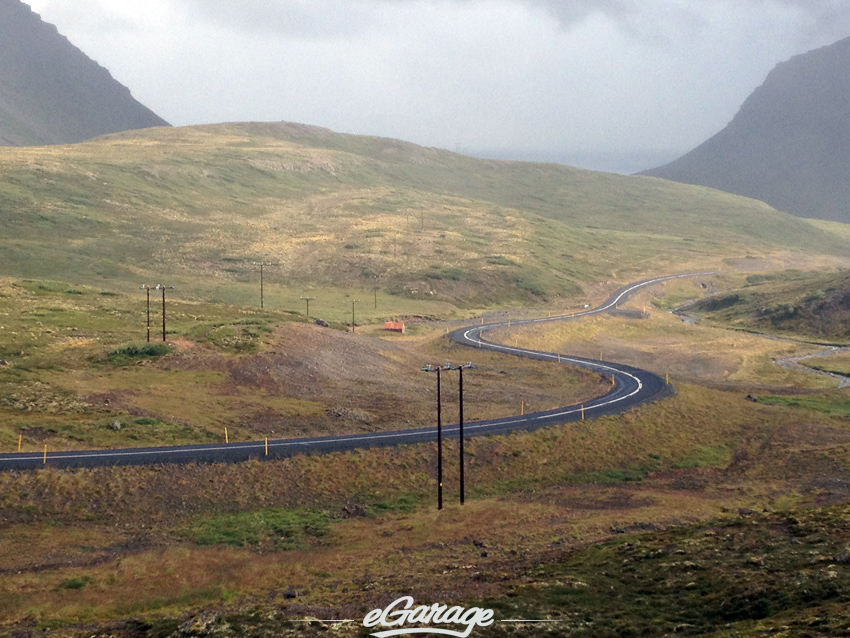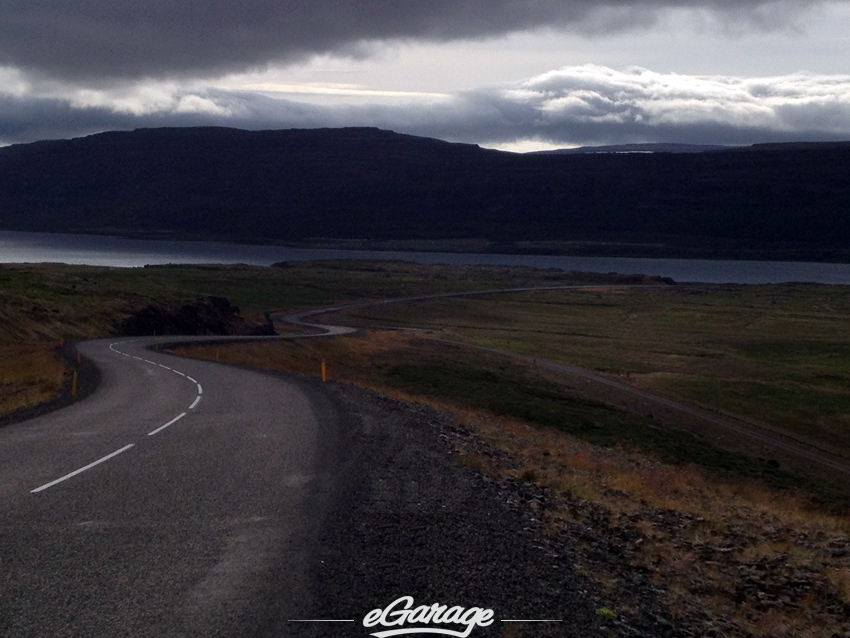 Feeling alone on the island and free to ride as fast as I wanted is a welcome change from sitting in bumper to bumper traffic for hours every day. Much like a day at the track does for a driver, Iceland allows me to blow out the cobwebs and hone my high speed two-wheel skills, which, without a doubt, make me into a safer driver on the road. I don't care how fast your daily driver is, the numbing, repetitive action of in-city driving will inevitably loosen the nut behind the wheel. The off-road opportunities here also provide limitless potential to update my skill set as well as scratch my exploratory itch.
An unexpected and very special trip to the Iceland Automotive Museum prove that synchronicity is alive and well. The frequent sightings of the widebodied monster offroad excursion vehicles that the natives use to navigate the fjords and winter terrain remind me that my true love will always have four wheels (and often large fender flares); but a yearly grip and rip session is absolutely necessary to fill my tank as well.
More pictures of Iceland Automotive Museum here – http://bit.ly/NrkXNv
The occasional errant sheep and the quickly overwhelming fog present more of a hazard to the spirited rider than police ever do. However, on the last two days, Iceland shows me its wrath in the form of wind. Besides gravel or oil, it's a biker's worst enemy. While riding quickly down a dirt road, being tossed about by 40-50mph gusts and pelted by sideways rain, I thought of a metaphor. Making it safely through those treacherous conditions requires the same skill and strategy as life itself. As life is bound to throw out surprises from all directions, losing traction will be inevitable, but it need not mean you must lose control. Keep your eyes focused down the road instead of right in front of you; the bike will always steer where your eyes look and if you focus on where you want to go instead of what you want to avoid, you'll stay safe and on course. Grip the handlebars firm but not tight and allow the bike to wiggle instead of overreacting or overcorrecting. And, as always, if you are running low on gas and are doubting whether you'll be able to get your next stop, make sure you fill up your tank along the way.
** this trip is dedicated to Nick Boeree, the surgeon who gave me back a pain-free life 6 months ago. I wouldn't have been able to do this trip without his involvement. He died shortly after he operated on me and was killed doing something both he and I love – motorcycling. RIP Nick **