This was our team's first full calendar year working steadily to create original content for eGarage. While this is not a full time job for any of us, we spent many long days and endless nights editing videos and photographs and collecting remarkable stories for our fans. Our 2012 content was highlighted with museums, collectors, and manufacturers from Tacoma, Washington to Maranello, Italy.
In early 2012 we caught up with Jonathan Ward of ICON to get an in-depth look at his latest offerings from his insanely awesome concept called The Derelicts. We'd like to think the video speaks for itself and it was an absolute joy to work with ICON. We also have a nice follow up that is currently in post production for 2013.
CLICK HERE FOR DERELICTS VIDEO.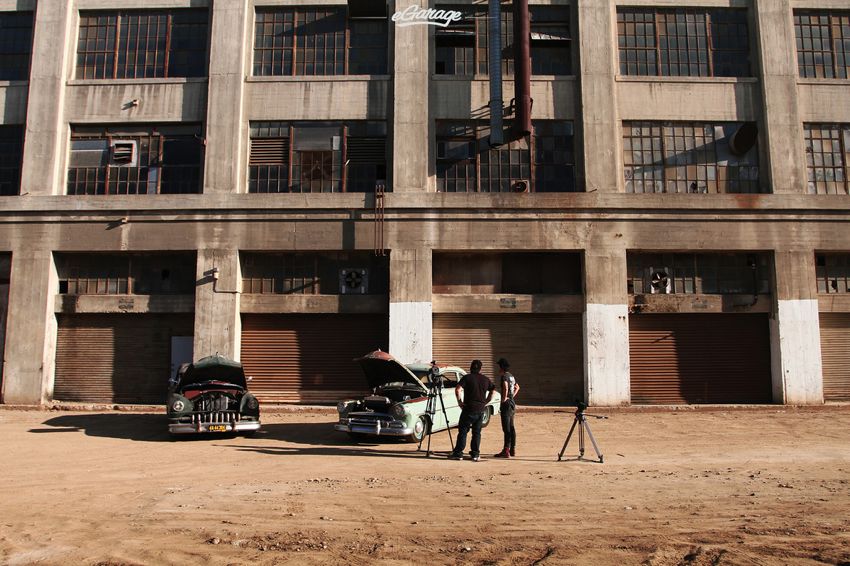 We continued to strengthen our collaborative effort with Raphael Belly who continues to support eGarage with his outstanding photography and copywriting. For 2013 we hope we can continue to accurately convey what it's like to be in his world… an absolute Automotive Wonderland!

 CLICK HERE FOR MORE STORIES/PHOTOS BY RAPHAEL BELLY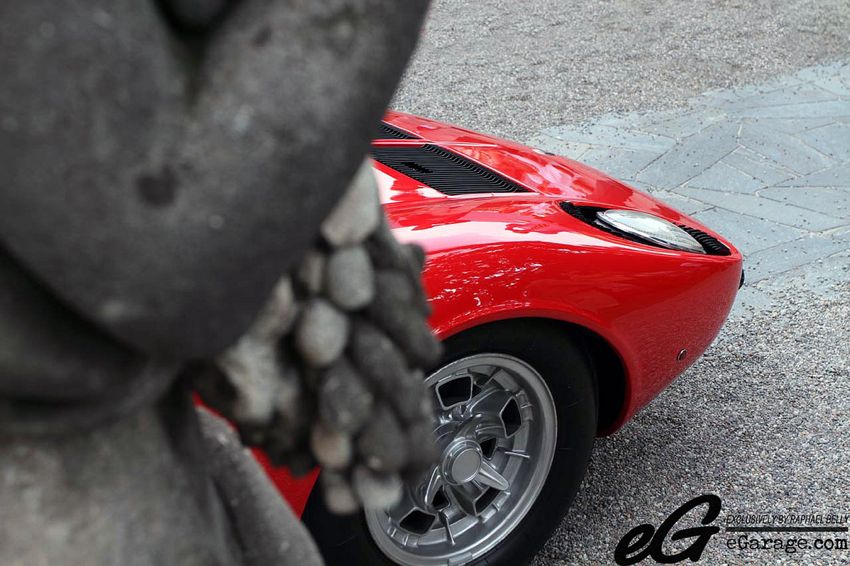 During 2012 we also got an in-depth preview of The LeMay Museum before it opened its doors to the public and it was everything they said it would be and more. The LeMay Museum, better known as America's Car Museum, is home to approximately 2400 cars! With the help of Isaac at DonVintage, we will continue bringing you amazing stories from this part of the world just outside of Seattle.
CLICK HERE TO READ MORE ABOUT LEMAY MUSEUM ALONG WITH PHOTOS+VIDEOS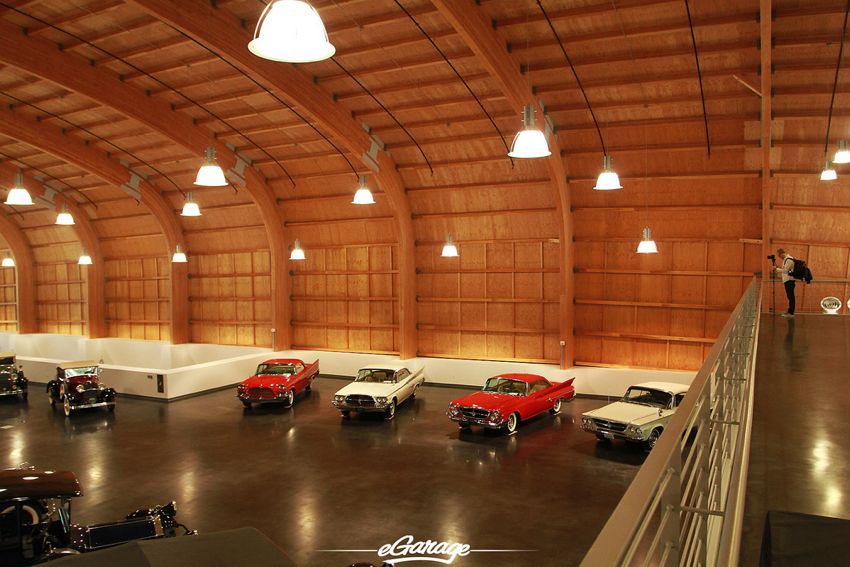 On special occasions we are invited to play with some rare machines. During 2012 we saw not one, not two, but three Ford RS200s in America!! While our day with them was short, it was personally monumental and we had just enough ammo to crank out a short beauty piece! Be assured we will have more of these Automotive unicorns at our disposal in the months to come.
CLICK HERE TO WATCH THE FORD RS200 VIDEO

Our 2012 CAR PROFILE of the year came in the shape of an Angry Bird from Detroit. The photos and story of this custom built twin turbo, 1200 horsepower 1970 Firebird found their way onto every major social network. Through the tight knit network we have built, this gorgeous American made muscle car was sold by our Affiliate partners CATS EXOTICS and this lovely car found its new home somewhere overseas with a private collector.
CLICK HERE TO SEE MORE OF THE ALL SPEED CUSTOMS 1970 FIREBIRD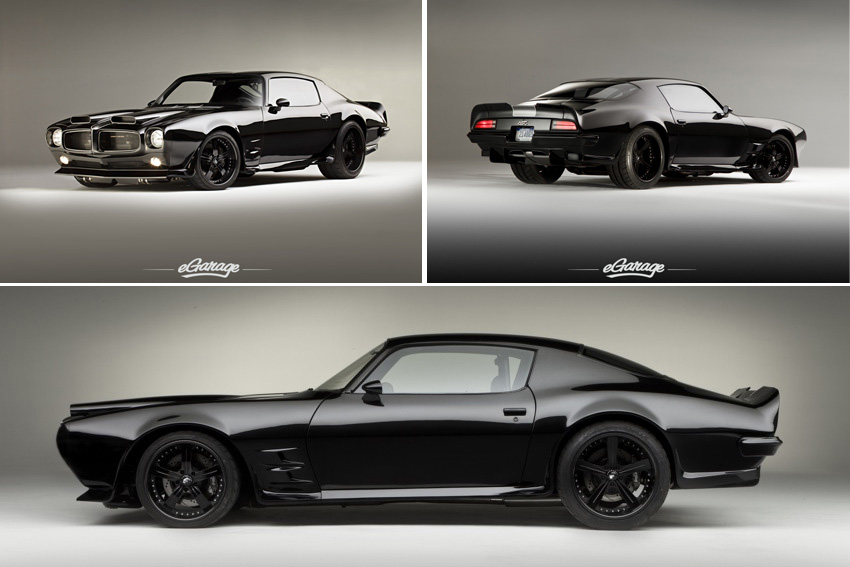 Although we couldn't travel to Japan this year we did visit our friend Nakai-San of RAUH-Welt Begriff (with the help of filmmaker Luke Huxham) to pose some questions and deliver a story we thought well worth telling. In this story Nakai-San of RWB addressed his philosophy about the Automotive mainstream and real driver/builder passion. For 2013 we plan to deliver a story of Nakai's personal RWB USA 993 along with a few upcoming builds.
CLICK HERE TO SEE THE RWB VIDEO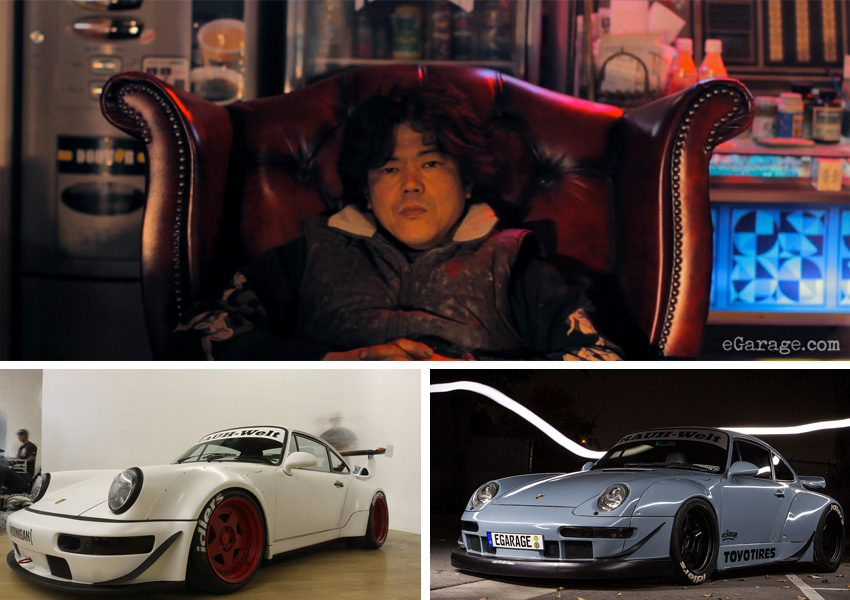 We also found ourselves on an airplane to Italy in which our friend and sponsor CAVALLINO JEWELERS invited us to see the unveiling of Ferrari's new F12. During that trip we made some time to drive down the road and spend an afternoon with Horacio Pagani as he and his team gave us full access to the Zondas and Huyaras that filled his factory! We are so excited for the Pagani team to be in the last steps of bringing the Huayra here to the USA and can't wait to see more of them on the road.
CLICK HERE FOR PHOTOS OF PAGANI FACTORY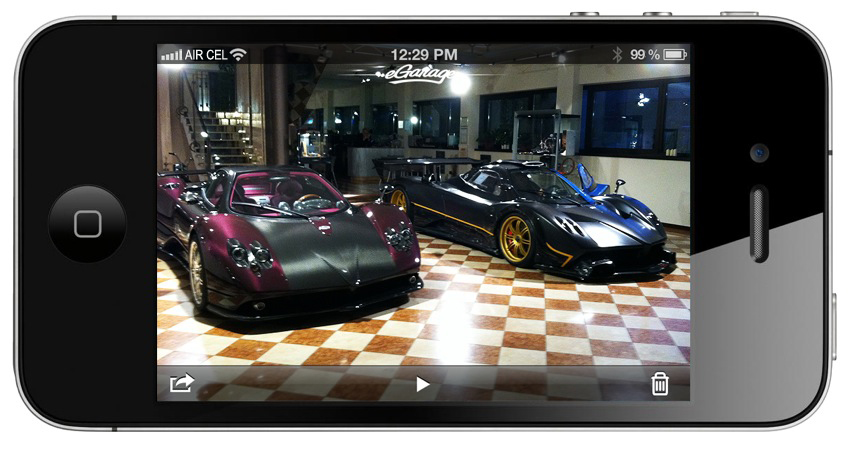 CLICK HERE FOR VIDEO: THE PHILOSOPHY OF HORACIO PAGANI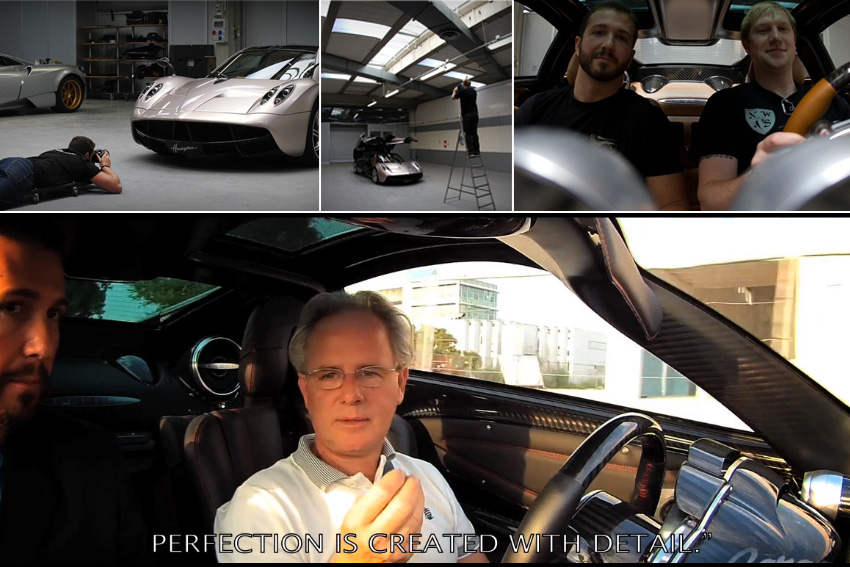 We met up with Dennis Palatov to witness him testing his radical track machine for its unveiling at the infamous Pikes Peak Hill Climb in Colorado. We captured some video on track in the Oregon countryside then followed up with another one of our amazingly committed photographers, Albert Manduca, who traveled to the mountains outside Colorado Springs to capture some glorious images of the Pikes Peak Hill Climb as well as the Palatov Motorsport team winning the unlimited class prize in their first ever attempt.
PIKES PEAK INTERNATIONAL HILL CLIMB STORY + PHOTOS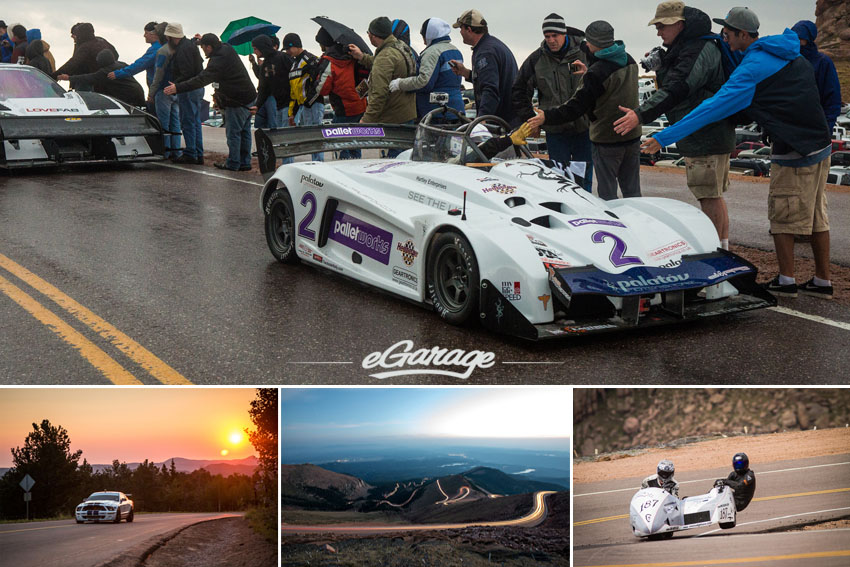 Being enthralled with some of the drone images we were seeing out of Germany, we contacted Christopher Kippenberger to help bolster our international offerings. We received two personality profiles from this collaboration, one of them being about a spirited young boy named Curtis and the video that became known as "Kart Kids" and the other about an energetic older woman named Heidi who reminded us that "It's Never Too Late". Hopefully there is more of this to come in the future.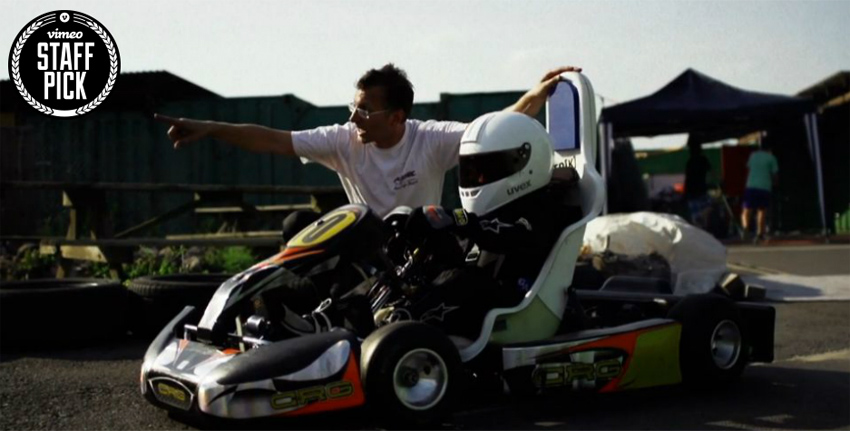 In the Spring, SRT invited us to the 2012 NAIAS in New York to witness first hand the all new SRT VIPER being unveiled. On a very special first night, SRT held a private gathering where both the SRT Viper and its race version SRT Viper GTS-R were both shown side by side. We can't wait until the production versions hit our shores!
CLICK HERE TO SEE MORE ON THE ALL NEW SRT VIPER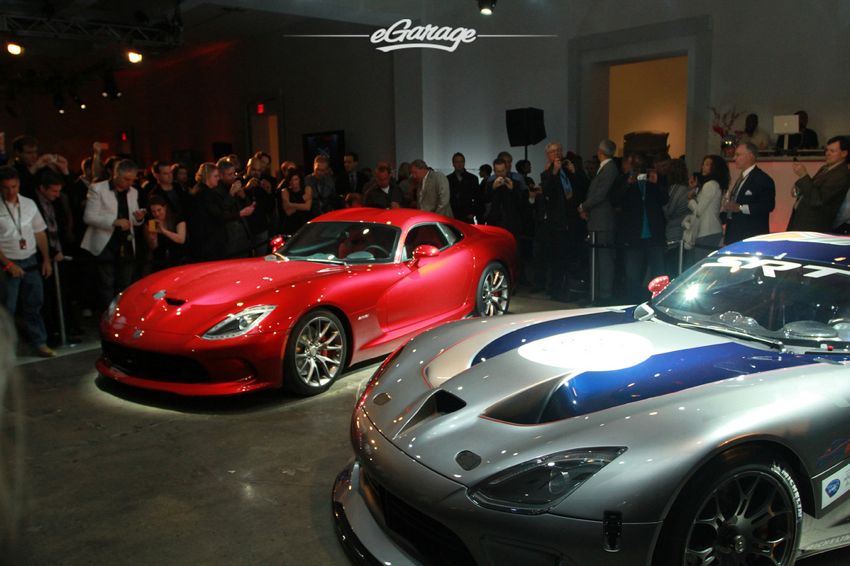 During 2012 we personally visited more than a handful of Museums including:
MUSEO FERRARI (STORY + PHOTOS)

PORSCHE MUSEUM (PHOTOS)

AUDI FORUM (PHOTOS)

On just about every Automotive enthusiasts' bucket list it might be written as something simple, like "Salt Flats". On ours it did not necessarily read Bonneville Speedway + World's Fastest Audi, yet this is what we saw. It is a story that is forever cemented in the Automotive history books. In a collaborative effort with QuattroWorld.com we captured one of the most thrilling speed runs the world had ever witnessed. We are very privileged and blessed to have been a part of this World Record.
VIDEO of 1,100 ALL WHEEL HORSEPOWER 260+ mph WORLD'S FASTEST AUDI
And finally, to end the year, we released our next feature in the Collector's Profile series which portrayed Richard Griot of Griots Garage and his impeccable collection as well as the car care empire which he built from the ground up. Based on his immense passion and desire for high quality, Richard brought out the tremendous humanity behind these machines and reminded us to "Have Fun in Your Garage".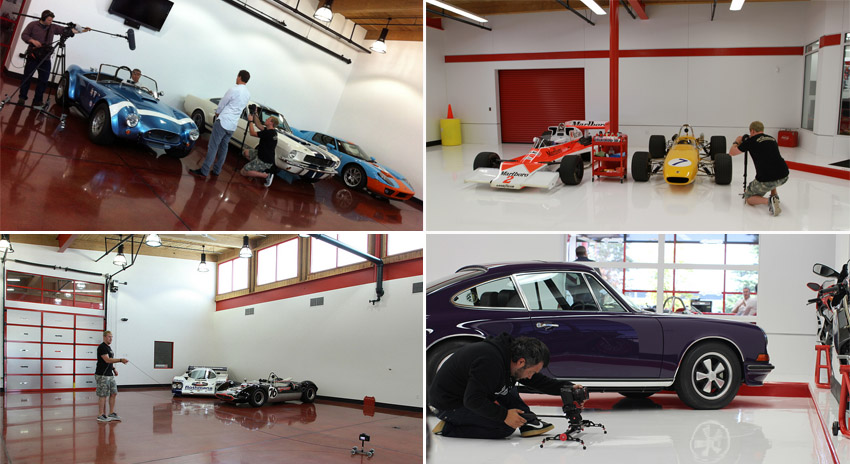 What a year in review this has been! We can't thank our fans enough for supporting our passion to compile a network capable of curating the best stories that the Automotive world has to offer. We humbly ask you to stay tuned to our website and our social media (Facebook, Instagram, Twitter, Flickr, Vimeo) to witness just how much content we are fortunate enough to capture. It's been a remarkable 2012 and we have lots more AWESOME lined up for 2013.
—– ALSO SEE TOP 50 eGarage PHOTOS OF 2012 —–