Words and Photos: Drew Larrigan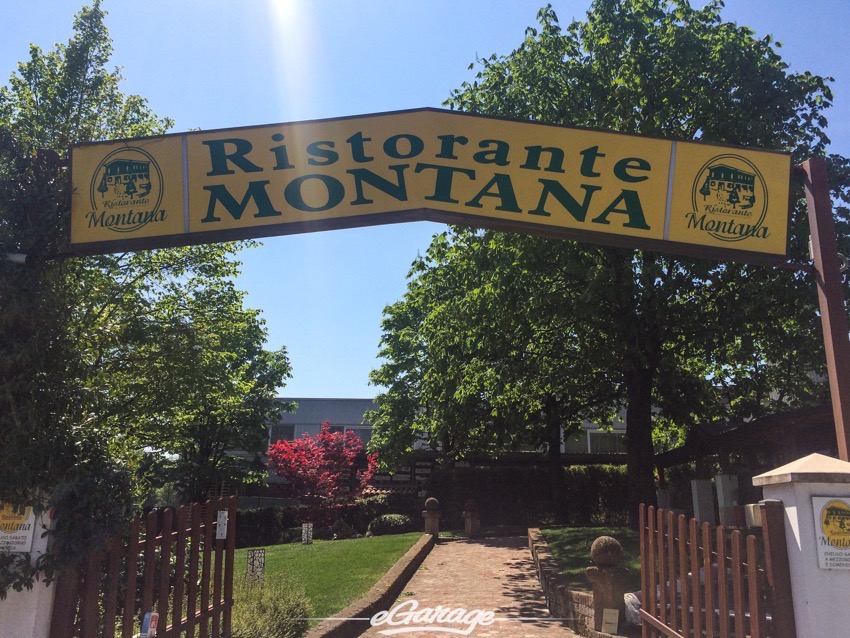 People flock to Italy for many reasons, from the landscapes of Amalfi Coast, to Milan for the fashion trends, Venice for the history, and of course Tuscany draws the wine and food crowd. Experiencing the Italian culture should be on everyone's bucket list that enjoys travel. For me, what has always drawn me to Italy was the dream to visit the Ferrari factory.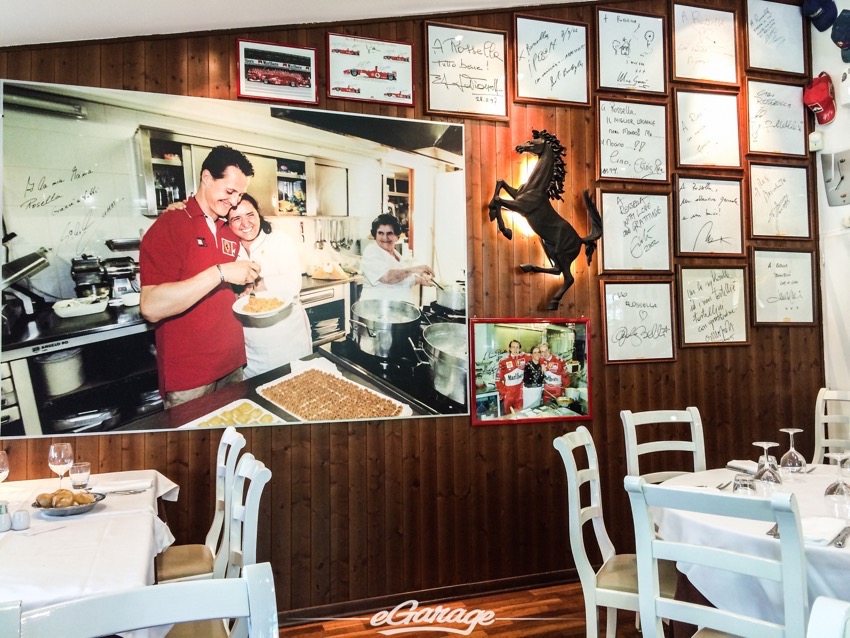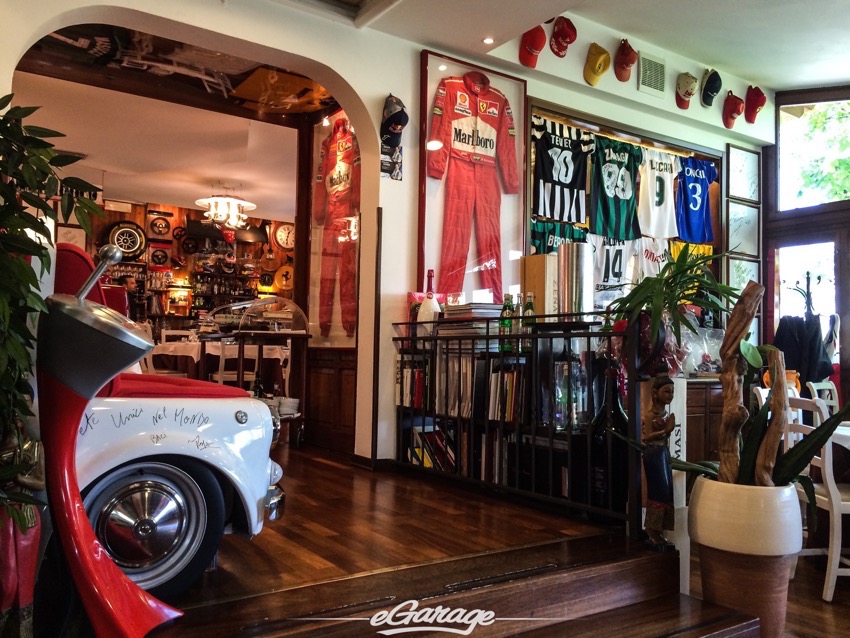 Today, I am proud to say visiting the Ferrari factory happens almost as often as the season change. Every visit I experience Ferrari in a different way and I see a little bit more of what makes Ferrari, Ferrari. I've been invited as a VIP guest to see fascinating first looks at new reveals, and today I do business directly with them.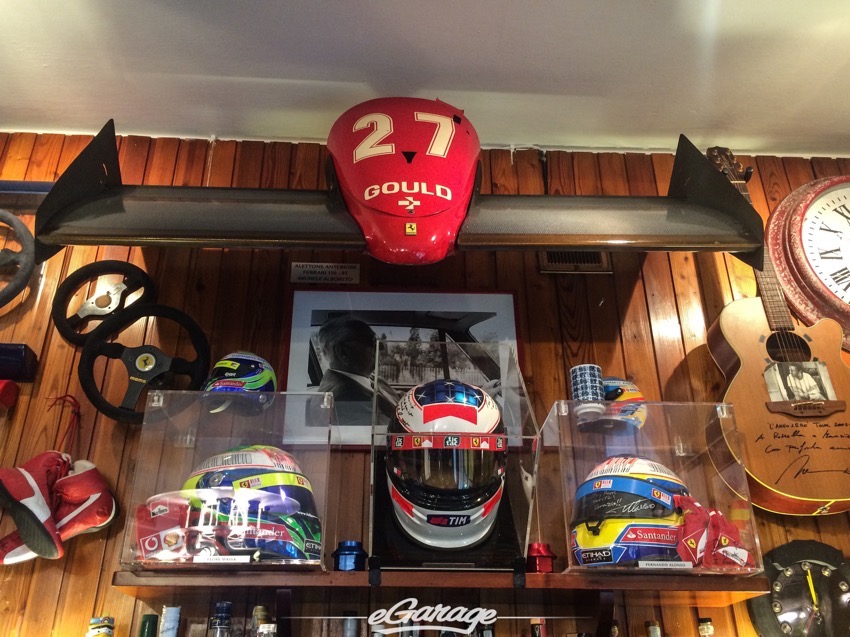 With all these long trips from Seattle to Bologna, there has been one opportunity I've continuously missed. That is the experience of Ristorante Montana.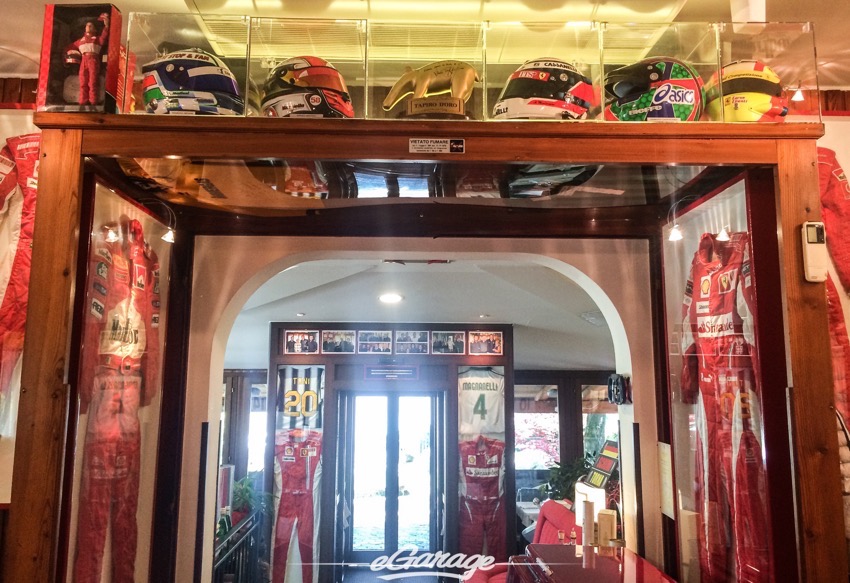 You may have heard of this restaurant. It's right outside of the Factory, and a stones throw away from Fiorano, Ferrari's test track.  This place has been made famous as Ferrari's workers and most loved F1 drivers are known to frequent there. You won't be hard pressed to see other celebrities there either.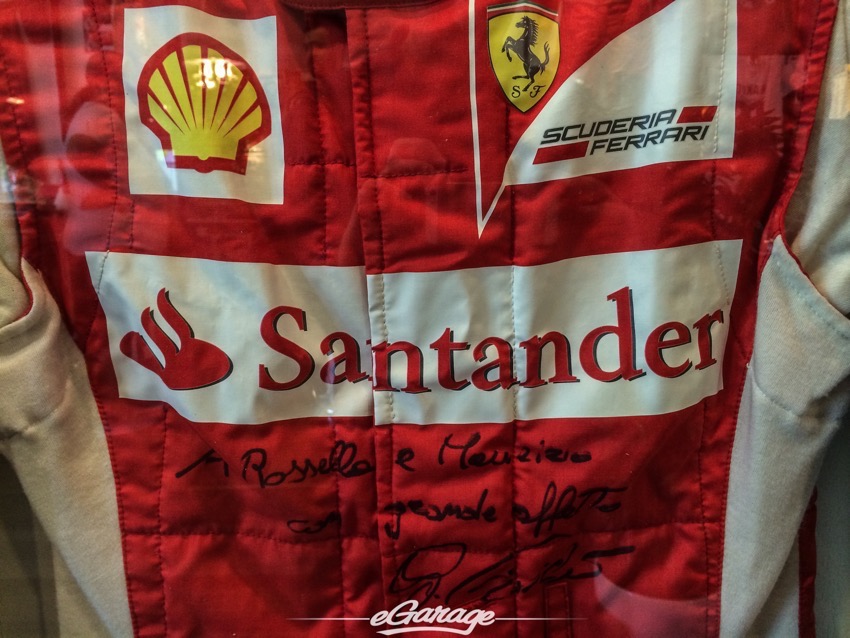 The reason Ristorante Montana has escaped me over the years is that I simply need to plan ahead. This foresight hasn't been available to me with a very aggressive travel schedule. If you truly want to experience Emilian cuisine, then you best try to get a reservation.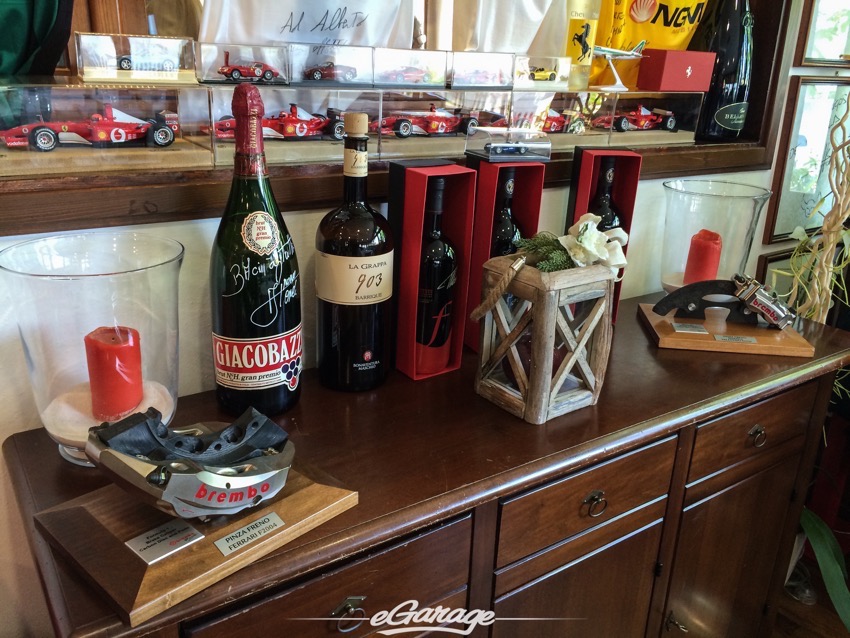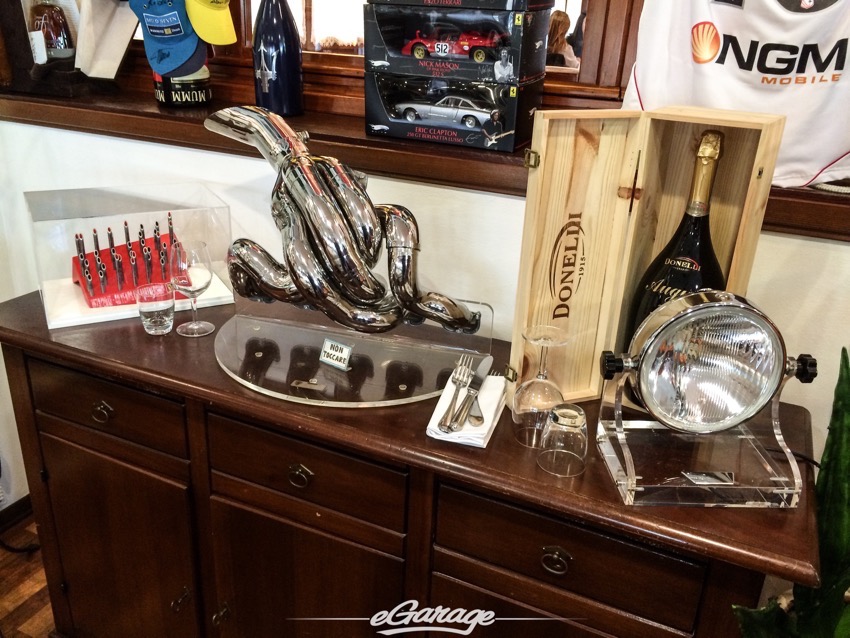 Once inside, its hard not to want to examine all the memorabilia. From Michael Schumacher's race suits, various F1 helmets, Pink Floyd drumsticks, and a photo collection of Ristorante's favorite guest.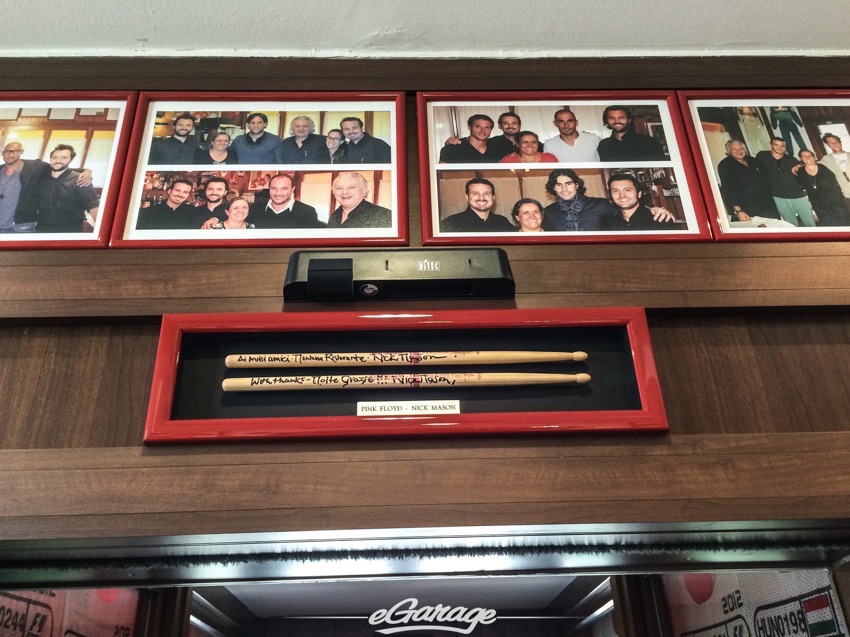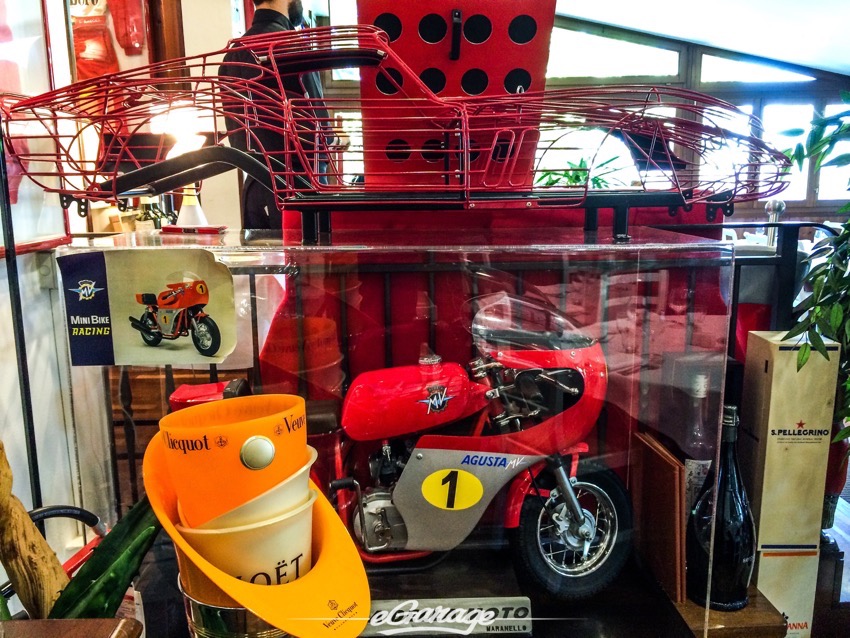 Once inside, do not expect to be handed a menu. The fantastic food prepared by Mamma Rosella is typically what is in season and what ingredients are available. For me, it was the house red wine and the chicken broth tortellini. The server said he could do a white sauce, but highly suggested the chicken broth. As much as I love Italian pizza, the tortellini was rich in flavor, nothing in Americanized Italian food can compare to it.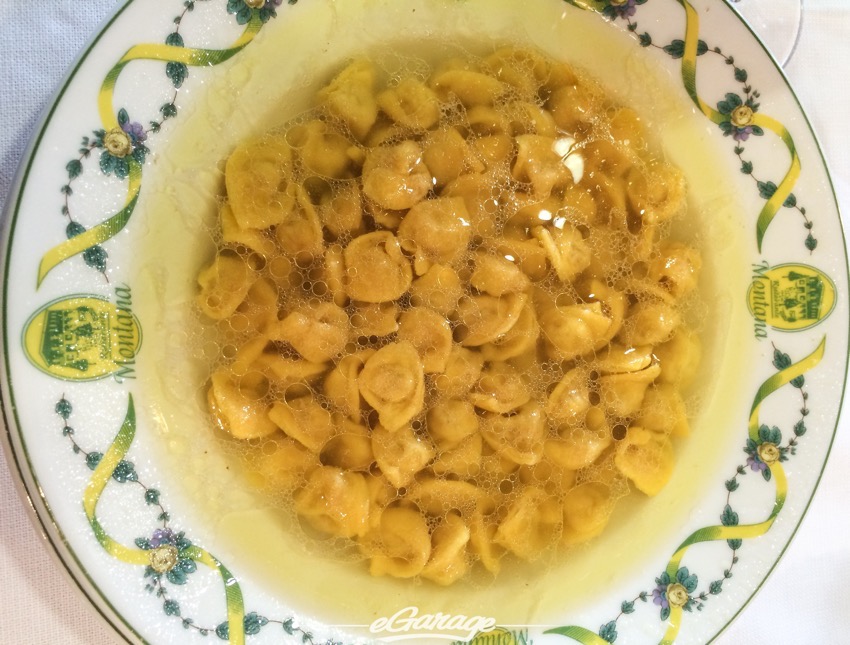 Take my advice. Visit Ristorante Montana. Tell them eGarage sent you. The address is Via XX Settembre 3, 41040 Fiorano Modenese, Italy. Opening hours seem to vary, but they are typically open 12:00 – 1:30pm for lunch, and 7:30pm to 10:00pm for dinner. Or visit their website here.