Words & Photos: Vincent Chiaro
(Danville, California) You might not know it, but the small town of Danville, California located just over the hills from San Francisco, has a vibrant automotive scene. Like many suburban cities, they've got "Hot August Nights" type of events dominated by muscle cars but the town is also home to the famous
Blackhawk Automotive Museum
. So when I saw a flyer at the
Monterey Historic races
 promoting the
Danville Concours DElegance
, I wasn't terribly surprised.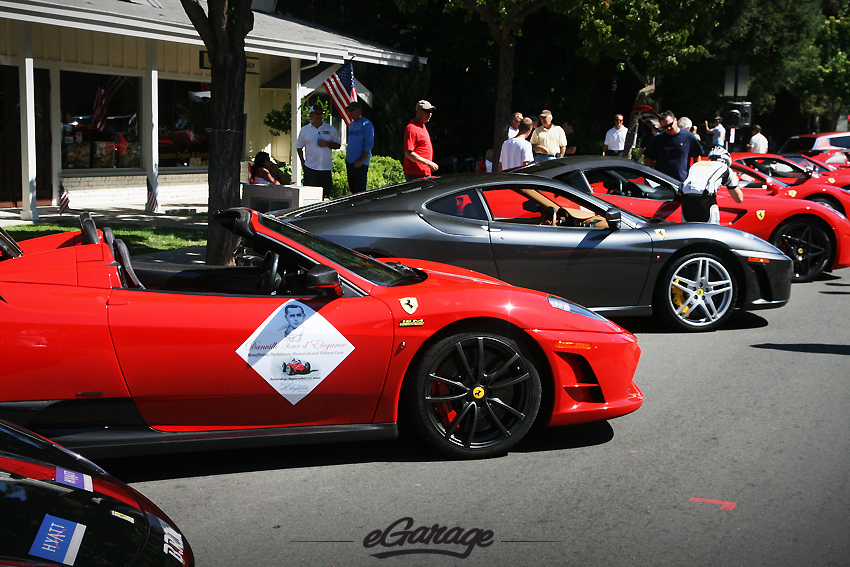 But a surprise did come the day of the event with the impressive caliber of cars! It wasn't Pebble Beach, but the vehicles were stunning, the event was free, and they were raising money (through car-entry fees and auctions) for the Michael J. Fox Foundation for Parkinson's disease.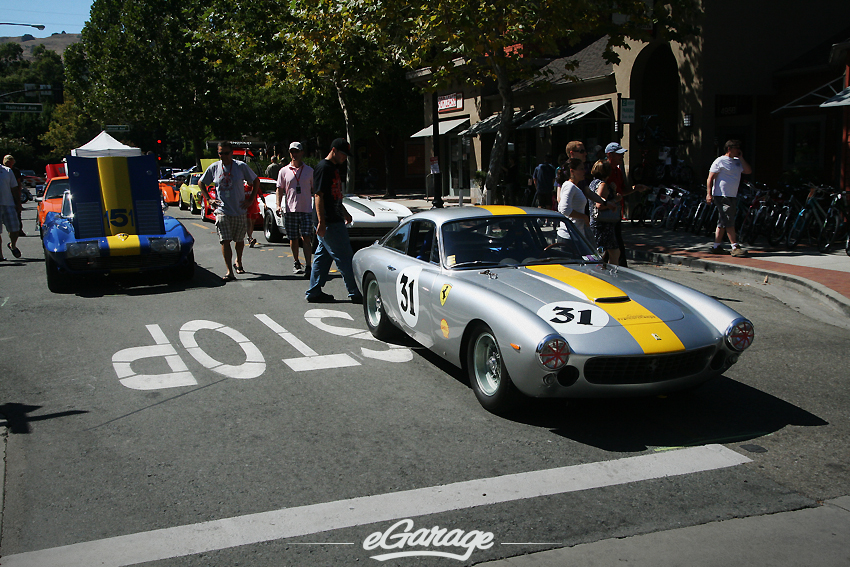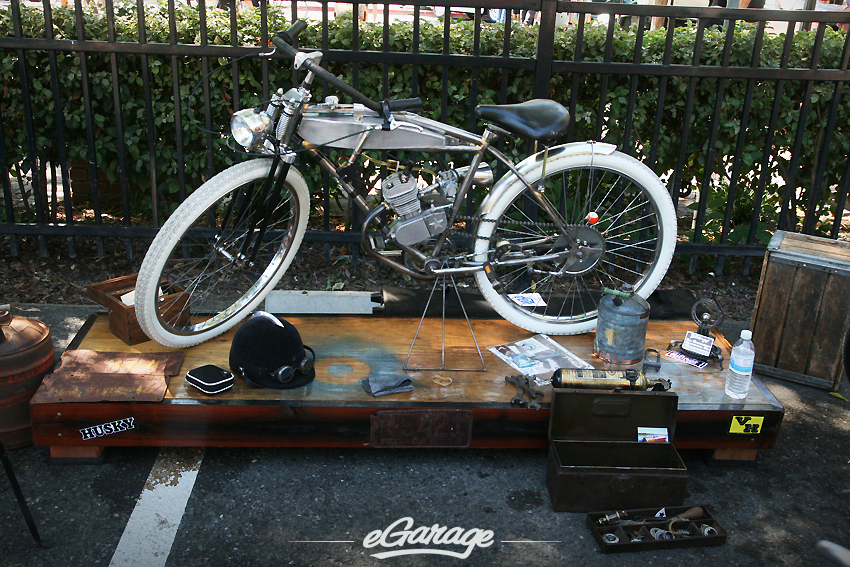 Danville in early September is like a oven set on broil. This show was no exception. Donning shorts, flipflops, and the highest SPF sunscreen I could find, I popped the top off my Lotus Elise and braved the heat.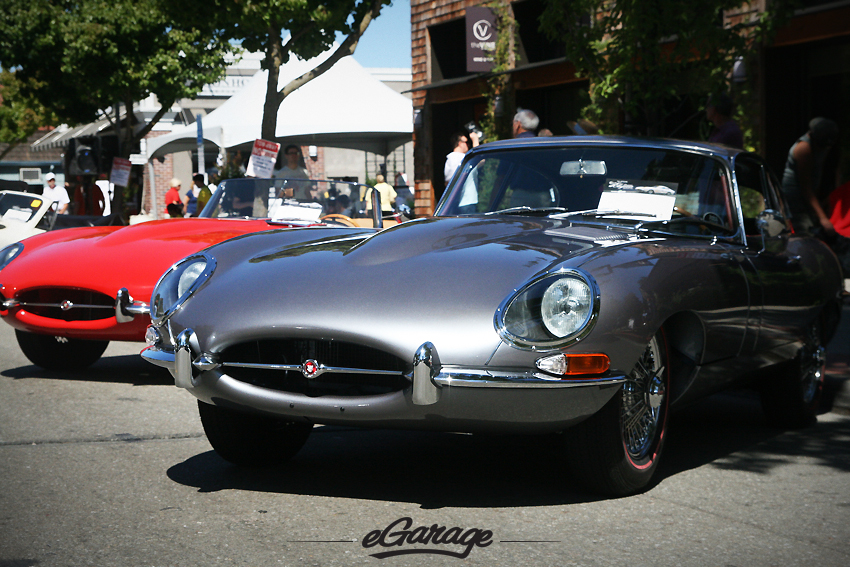 The gathering had a good turnout of beautiful cars and beautiful people. (Danville could serve as a set-location for Desperate Housewives or Cougar Town.) Both new and old were fairly represented and although some of the cars may have served double-duty in both Danville and Monterey, most of the plaques indicated local owners.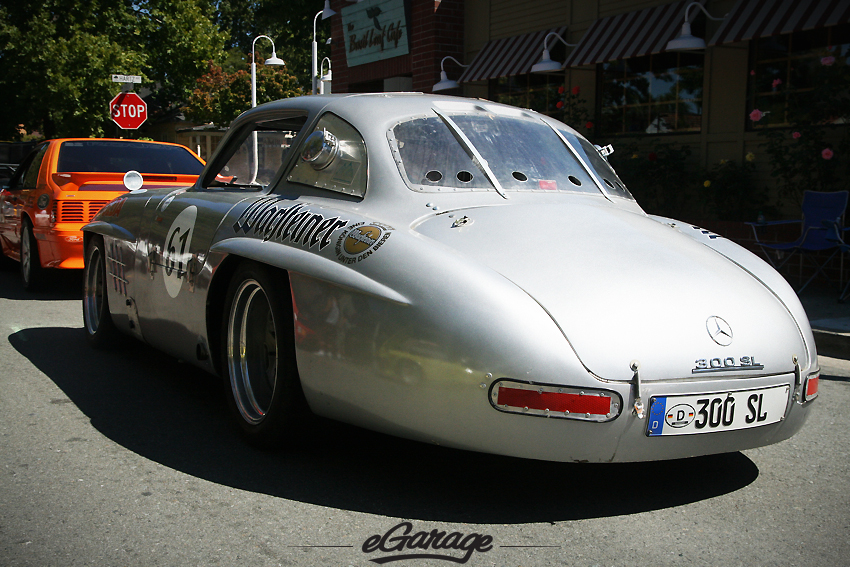 The car that stole the show for me happened to be the cover car from the event flier — a 1962 Ferrari 250 GT Lusso Berlinetta Competizione. The yellow stripe on silver is unique, but somehow it works to magically accentuate this beautiful machine. I hadn't fallen this hard or this fast since meeting my wife, but I fell in love with this car. Sure there were other million dollar Ferraris there — a pair of 275 GTs, both a hard top and convertible — but this was the one I couldn't stop thinking about.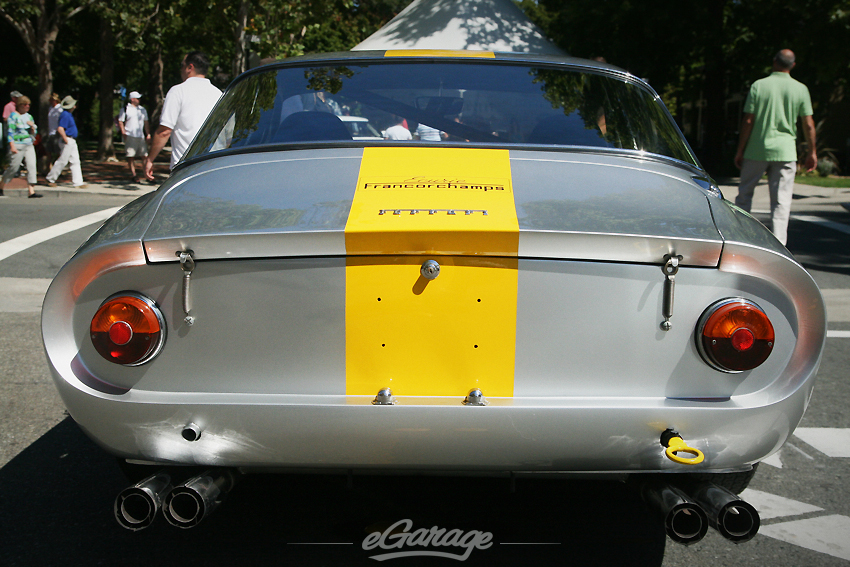 But to be honest, I didn't even know what I was looking at until I got home. Google is a wonderful thing, but when all you have is a picture of your dream machine, it takes a bit of time to track down the details. After some trial and error, I found the story of this car. It turned out to be chassis number 4231 according to this article describing it's original sale and early days of racing in the hands of Mr. Denier. Only about 350 of these were built during the two years they were produced, so getting your hands on one is going to be tough. And finding one this nice will be even tougher.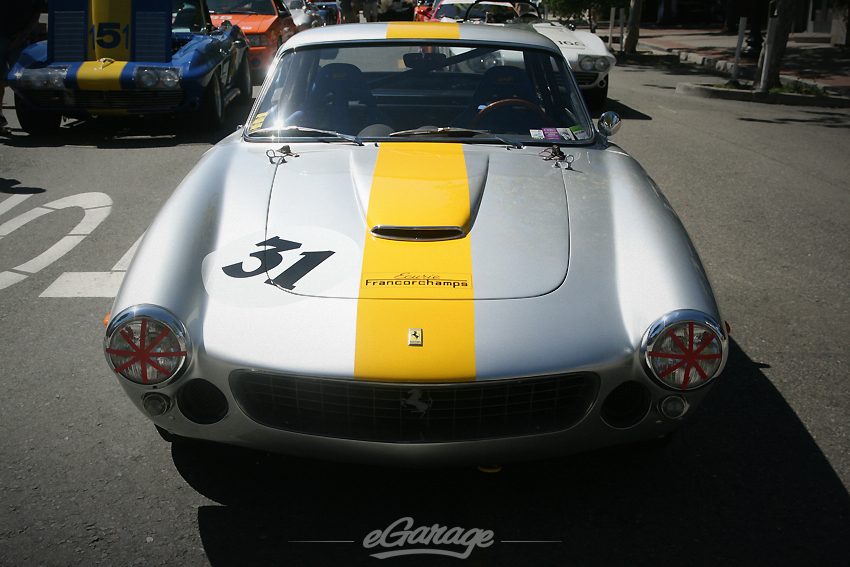 Overall this sleepy car-town show was full of family fun and Automotive energy. The vintage Ferrari's left an everlasting impression that won't soon be forgotten. For those who also fell in love that day, if your heart skipped a beat anywhere near the vintage Ferrari's then the spirit of Enzo Ferrari is at peace and finally… smiling.