Words and Photos: Jonathan Curto
I should put forth a disclaimer before I start, and that is that I am not a writer or a professional photographer. I am simply a passionate fan of Formula 1 racing, armed with an off-the-shelf DSLR, and invited here to share my story after recently having had the opportunity to attend one of the most historic racing circuits in Europe, and the world, for the Italian Grand Prix at Monza.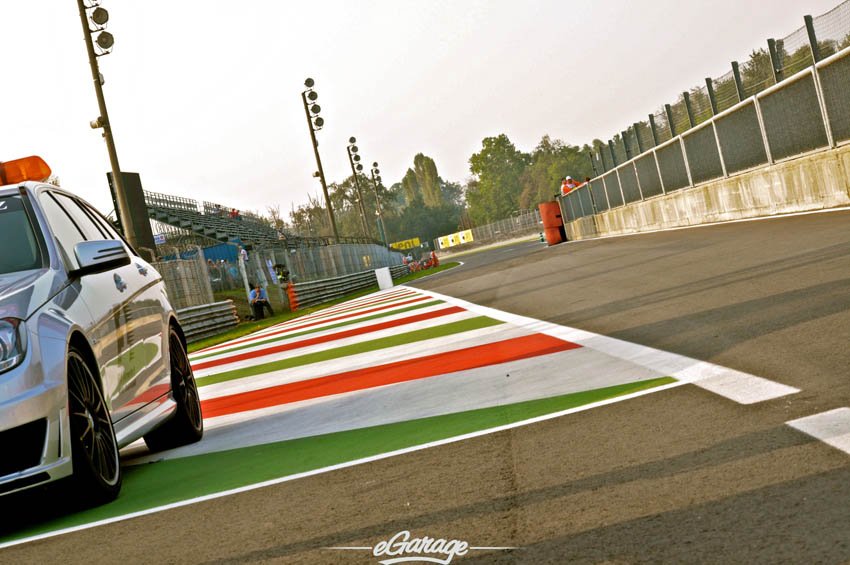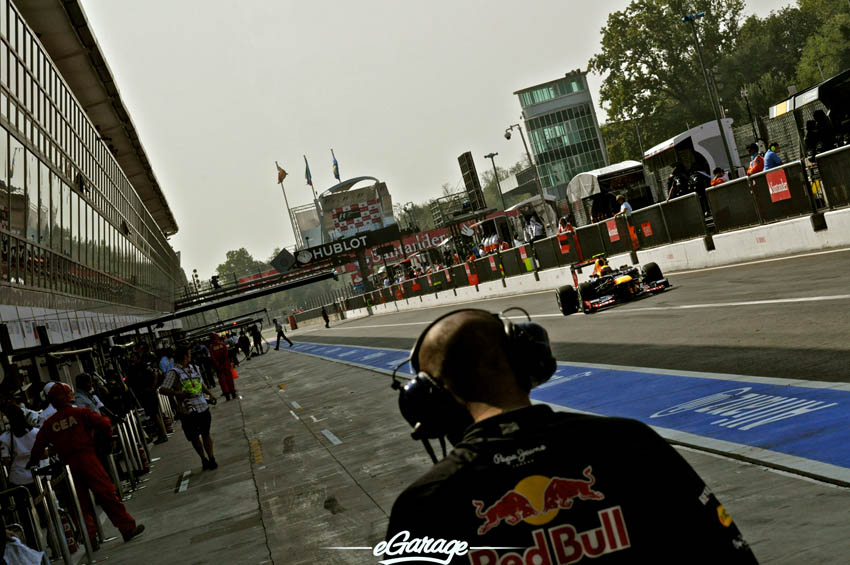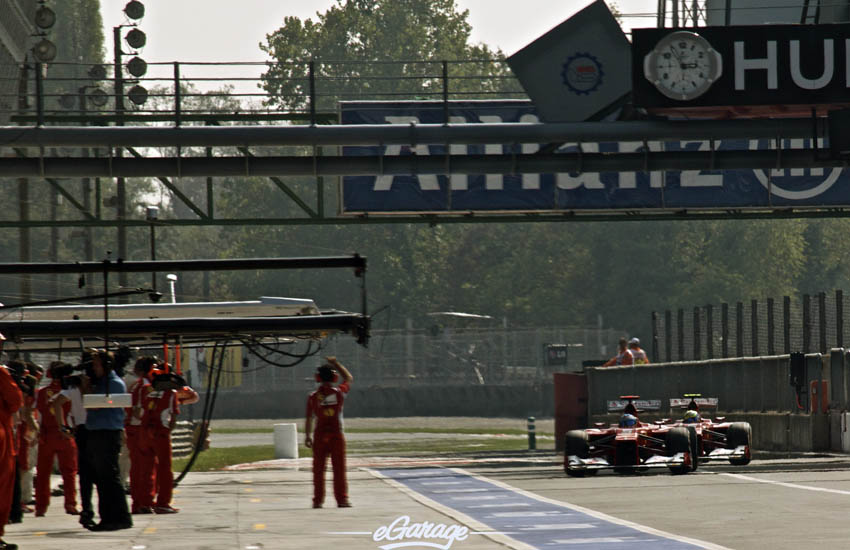 The Formula One World Championship has, annually, the largest television viewing audience in the world – being rivaled only by the FIFA World Cup and the Olympic games every few years. Globally, it is a very, very popular sport and I often wonder why this comes as a surprise to so many people around me. The speed, prestige, and unattainability of the life of a Formula 1 driver compel me to follow the sport. I love everything about it, both the good and the bad, and there are plenty of both.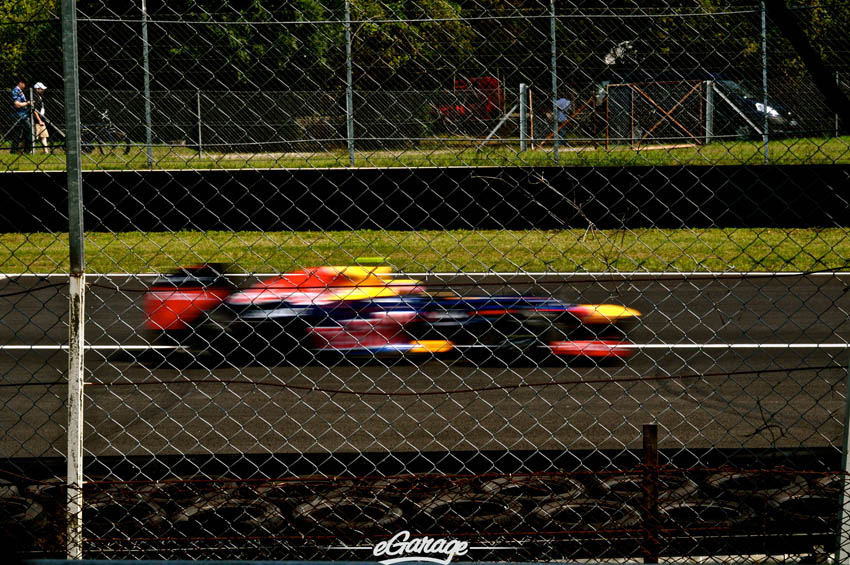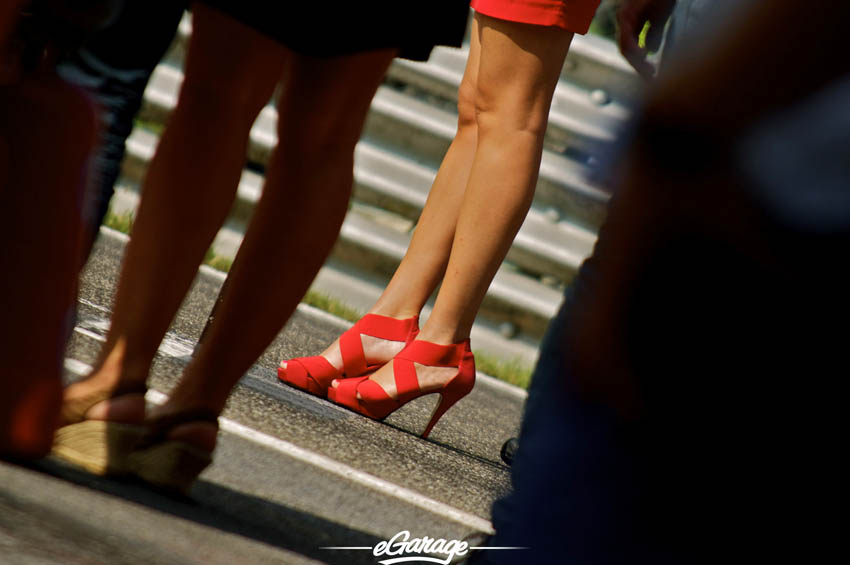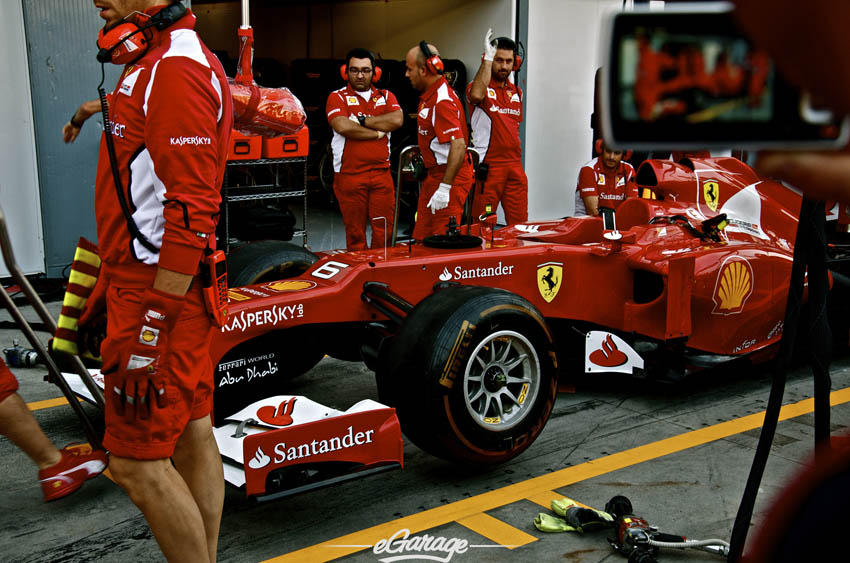 I follow the Formula 1 World Championship very closely – routinely waking up at odd hours of the night just to watch entire race weekends live on television. Attending a Grand Prix was always on my to-do list, and having the chance to attend the fastest race on the F1 calendar at one of the most historical and significant racing circuits on the planet was a dream come true. Despite all my fanfare and love for the sport, nothing could have prepared me for the emotional intensity of a race weekend at Monza.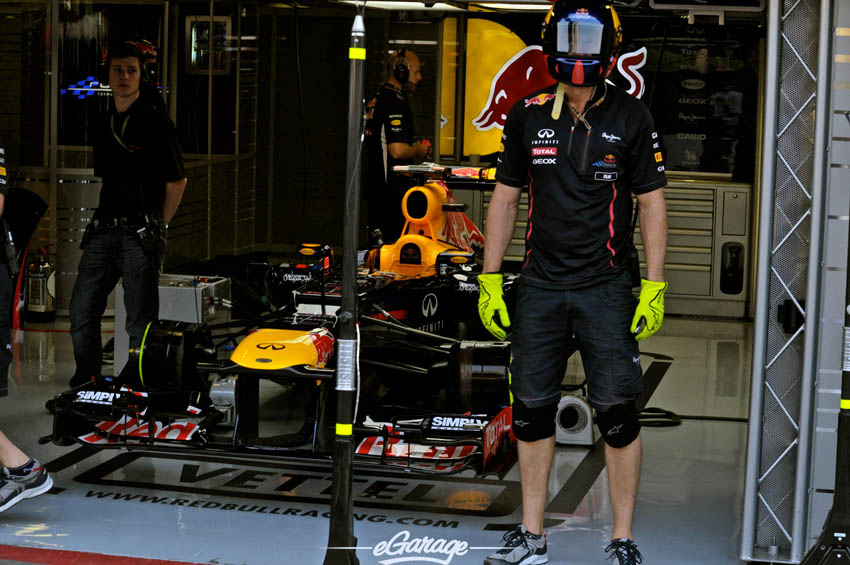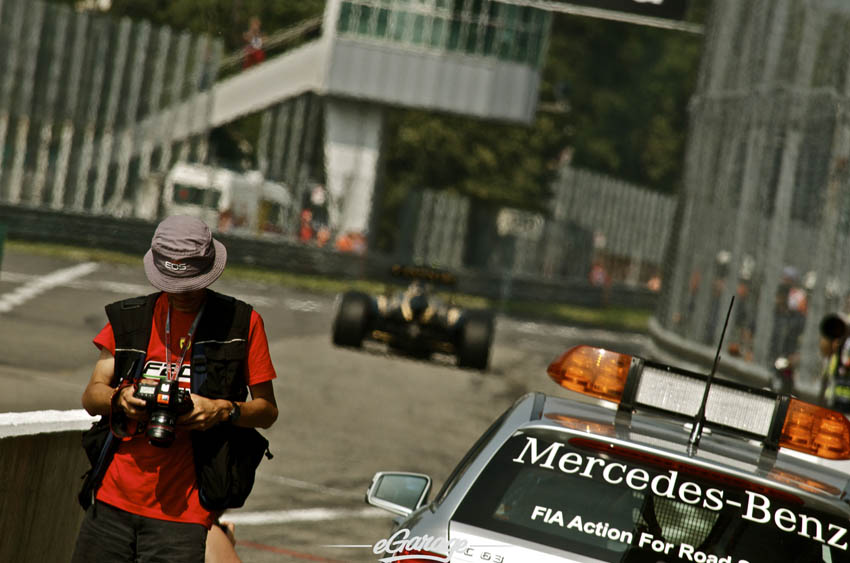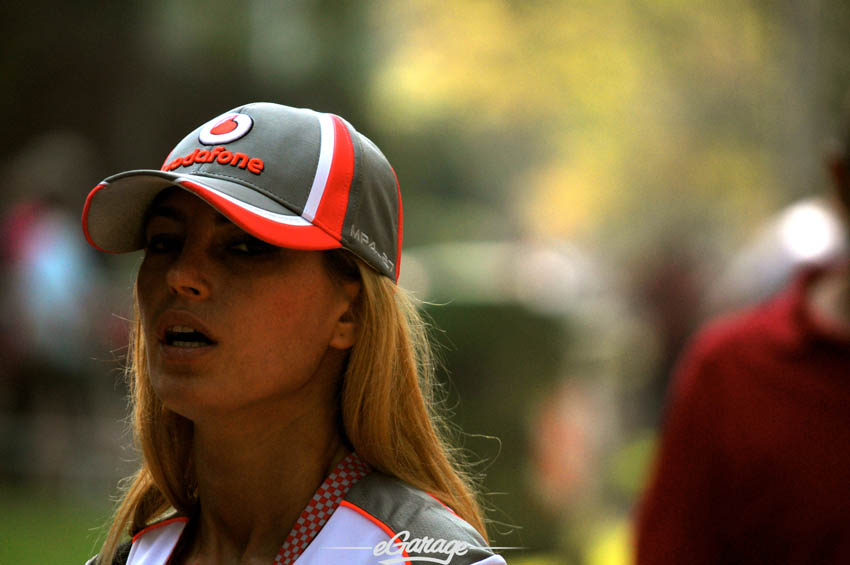 The dichotomies of old and new at the Italian Grand Prix are everywhere. The modern track layout ducks and dives under and around the once famed and now historic parabolica ring – cracked and crumbling as Mother Nature re-grows around its aging surface. Tired grandstands, warped chain link fencing and mutilated guardrails fight off plant growth and bleed rust everywhere you look.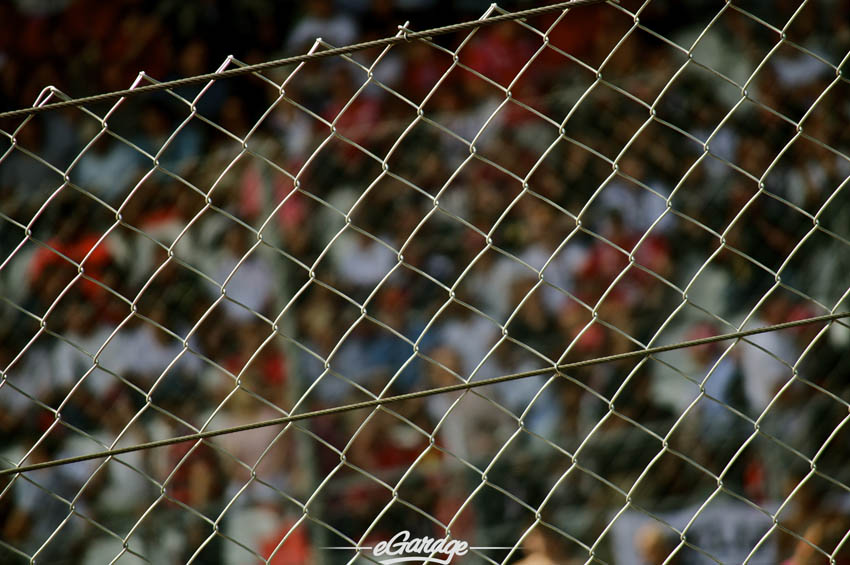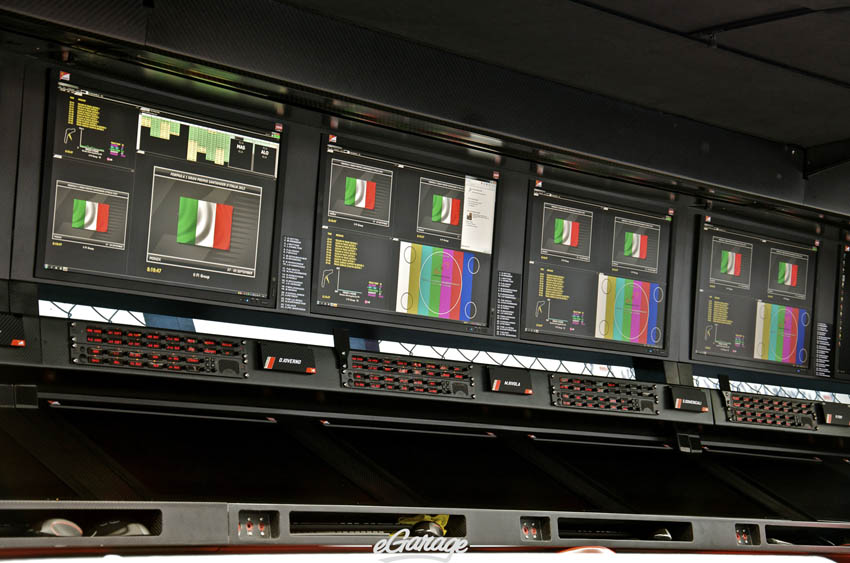 Nestled among grass fields and tall trees, the massive park surrounding the circuit provides race goers with aesthetic rewards miles from the tarmac. I found myself day dreaming about the serenity that could be found here on a quiet weekday morning absent from all the commotion and noise, only to be interrupted by the cheering tifosi as a certain red car went by wailing at 18,000rpm and over 200mph. The sound and power resonate through your body like a shockwave – earplugs are available for sale at kiosks scattered everywhere throughout the park, and it doesn't take long to understand why.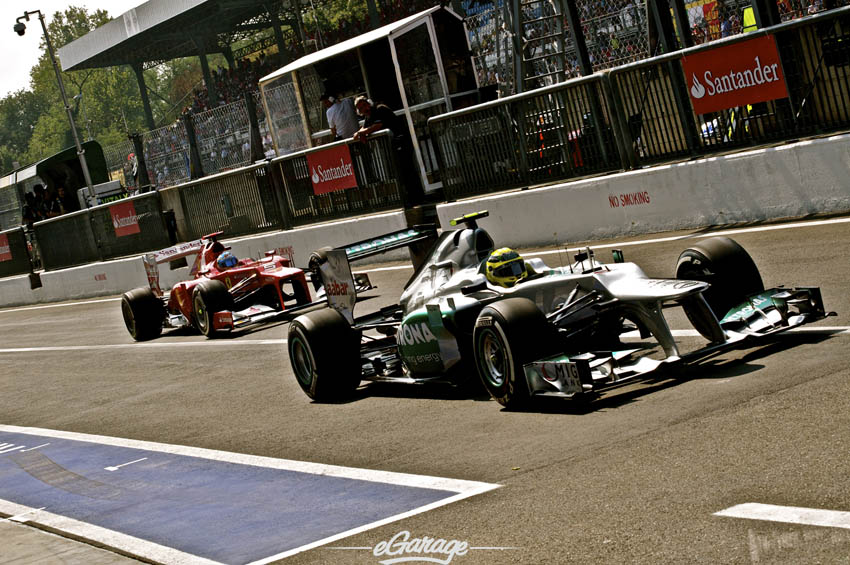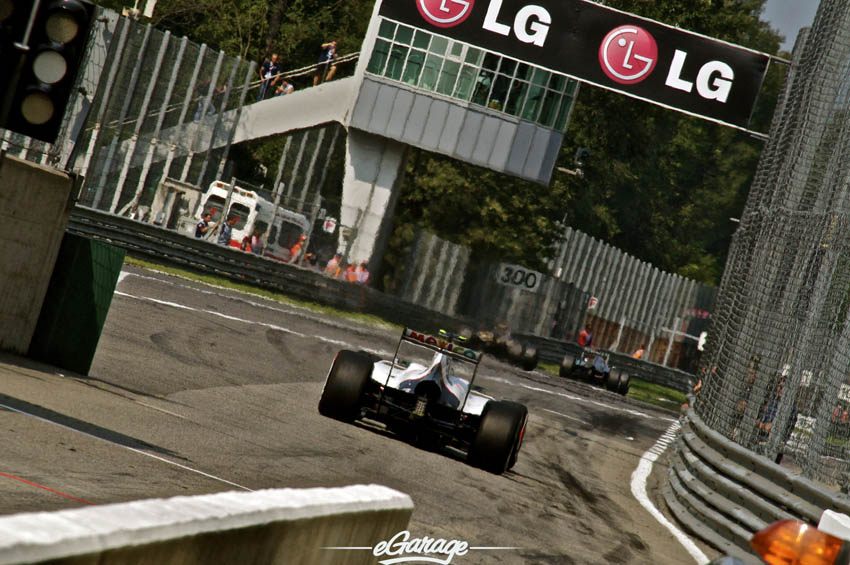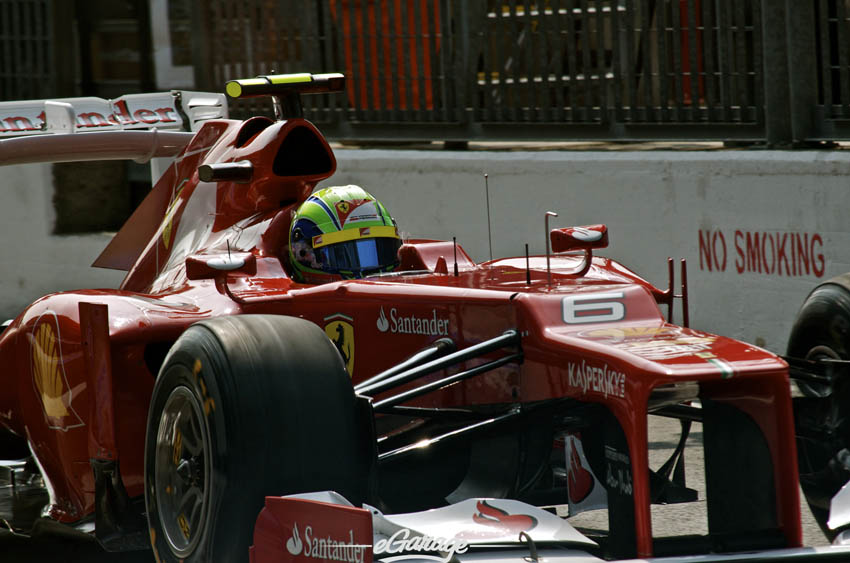 The distinctive roaring howl of F1 cars running practice sessions could be heard from miles away on Friday. My mind would take me to the engineers painstakingly analyzing data in preparation for Sunday's race. This is a level of racing that is unparalleled in its speed and precision. Millions of dollars are routinely spent on extracting milliseconds from lap times. Pit crews execute perfect stops in under 3 seconds flat – just half a second wasted on a tire change could cost you a victory, and possibly the World Championship itself. Few things are as purpose built as a F1 car. Everything you can see and touch is made of carbon fiber or magnesium. Sitting in the garage, they are left plugged into life support cables and monitoring devices more prone to be seen on some extra-terrestrial being captured by NASA. It's for good reason that in many languages, Formula 1 drivers are regularly referred to as pilots.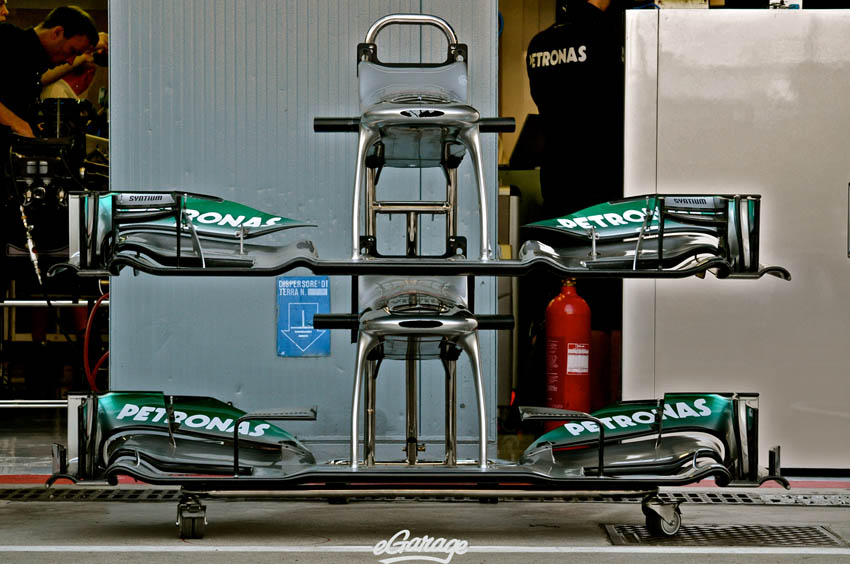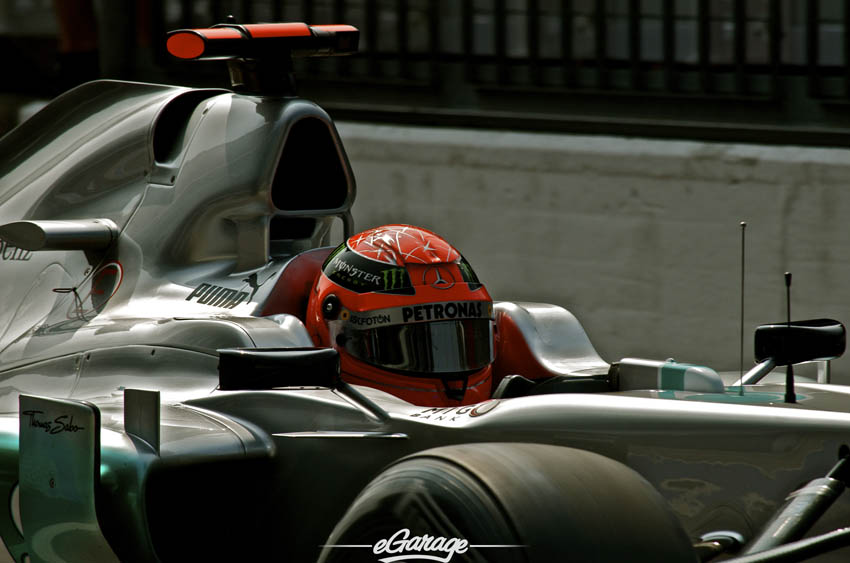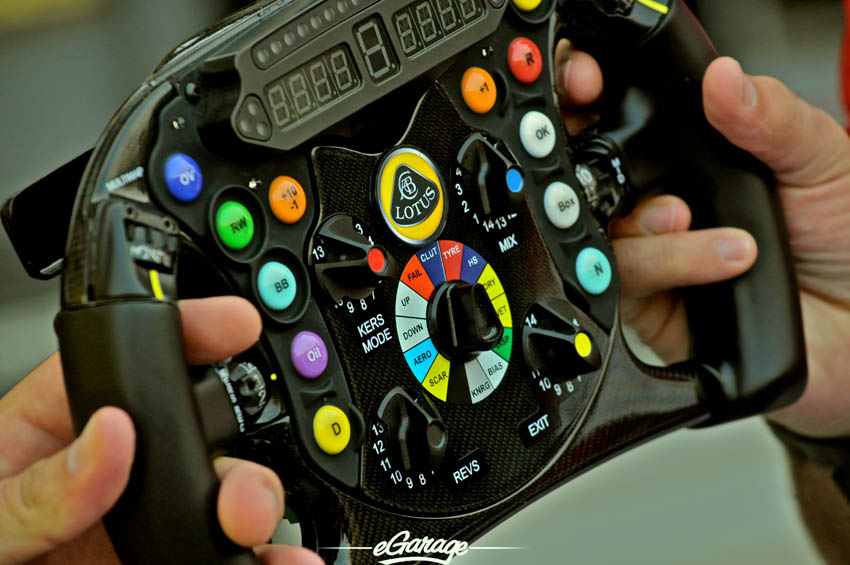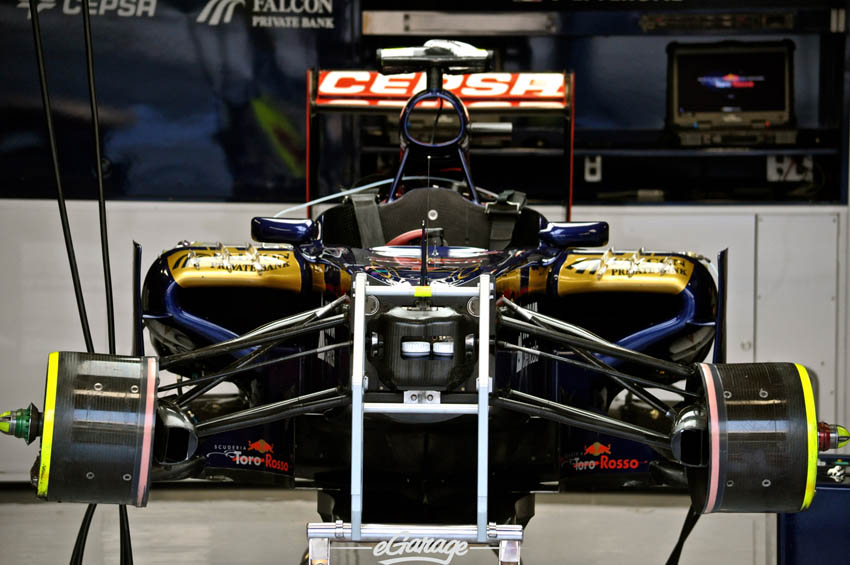 These are not grocery getting road cars converted to weekend warriors – these are machines engineered and built from the ground up to get around a racetrack as quickly as the laws of physics will allow, and they do it very well. Regulations and chassis specifications are clearly defined and strictly enforced by the FIA, and as a result F1 engineers often act more like lawyers finding ways around sentence phrasing and comma placement in order to see who can bend the rules the farthest before a re-clarification of the rules or, worse yet, a penalty is delivered. In Formula 1, innovation always finds a way.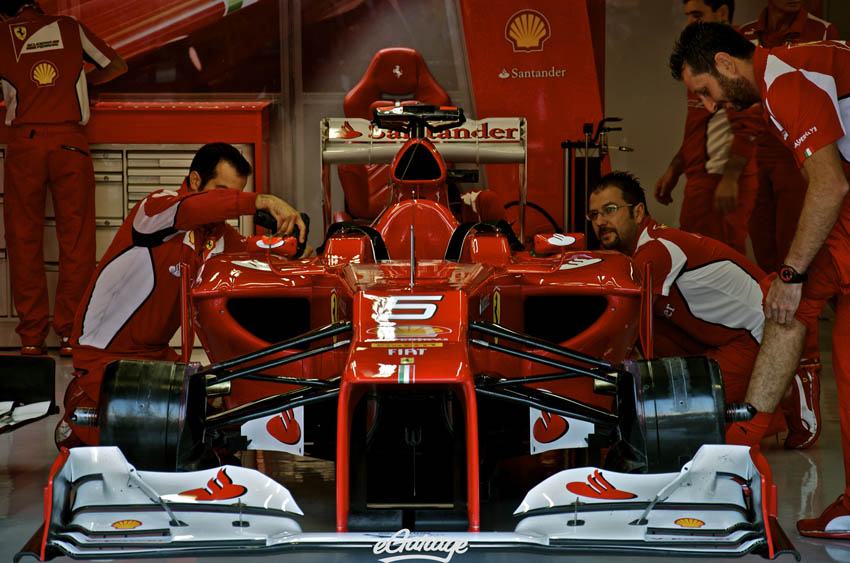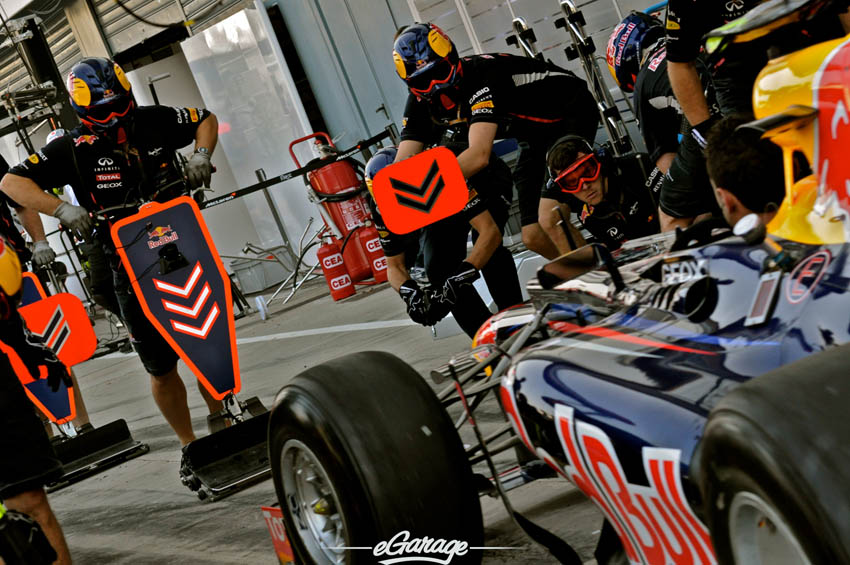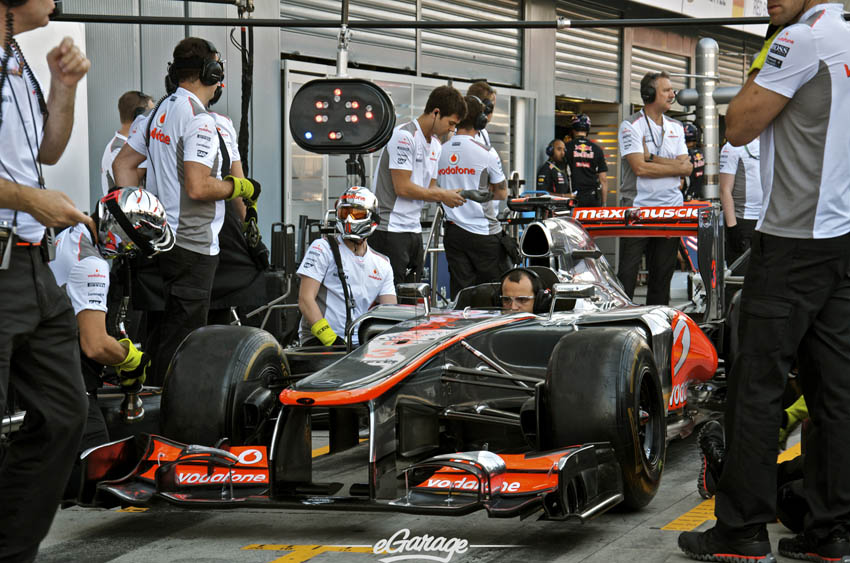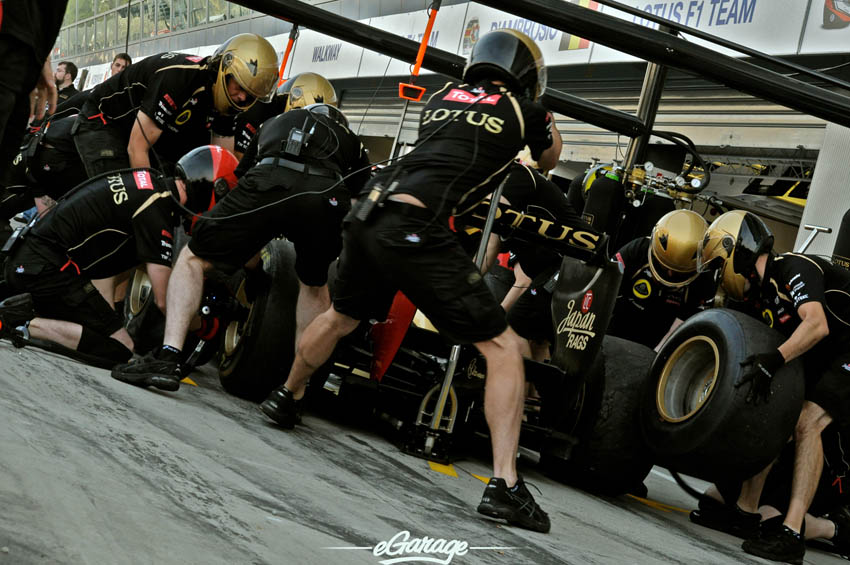 It's no secret that in auto racing, money talks. Bigger budgets on any level can support bigger teams with faster cars and better drivers, and it's no different at the top. Sponsorship runs the show and it is, without a doubt, all a big show. For celebrities, financial elites and racing legends, attending a Grand Prix is an opportunity not just to see, but also to be seen. Top F1 drivers bring many millions of dollars in private sponsorship to big teams receiving many more millions of dollars from their own sponsors. As a result, team budgets are big, and this fact is abundantly clear while touring the extravagant pits and paddock areas. The logistics required each season to move not just one, but twelve teams around the world to twenty different races in nineteen different countries is staggering.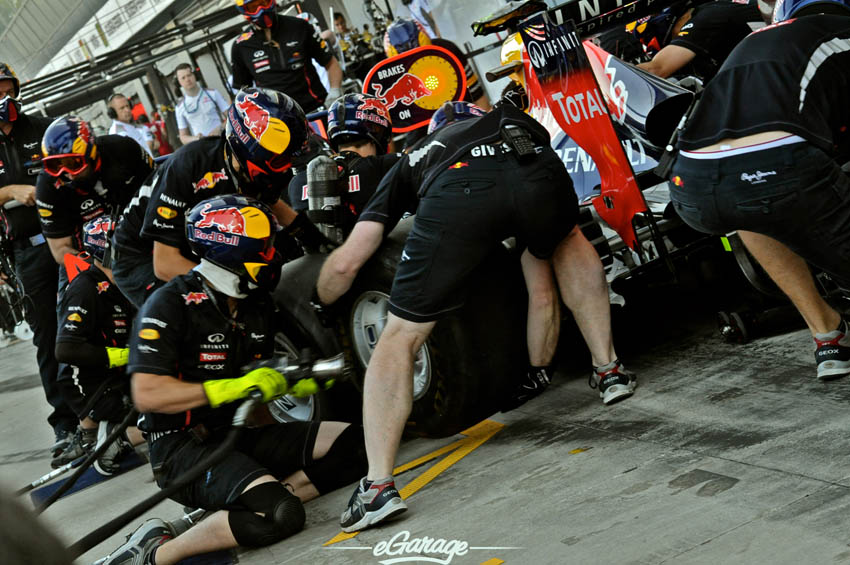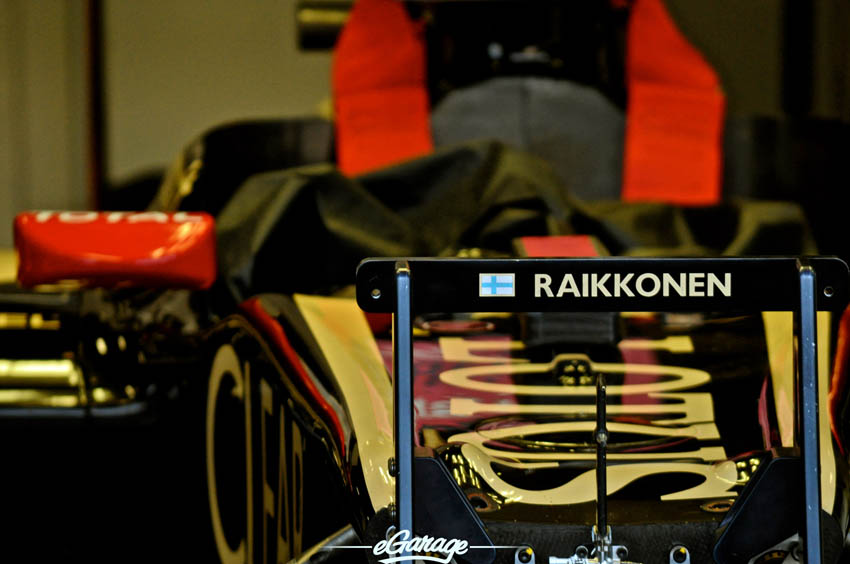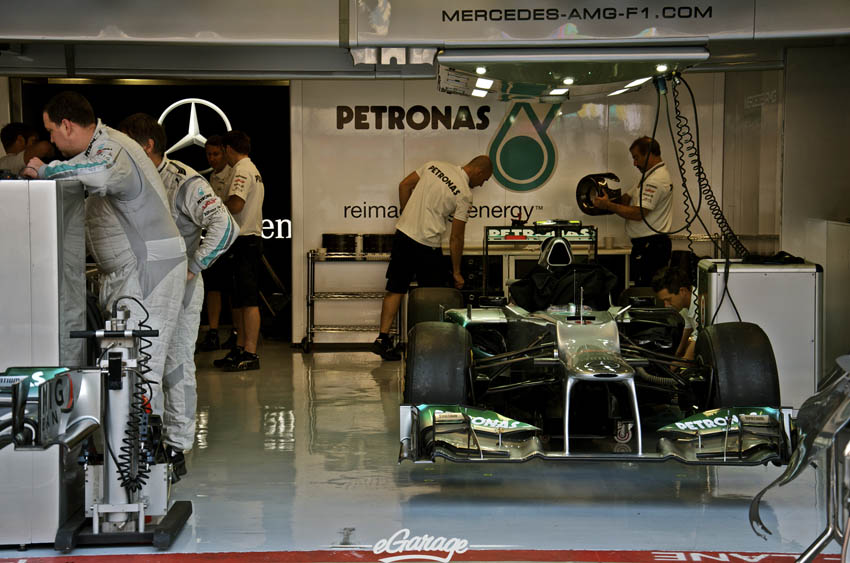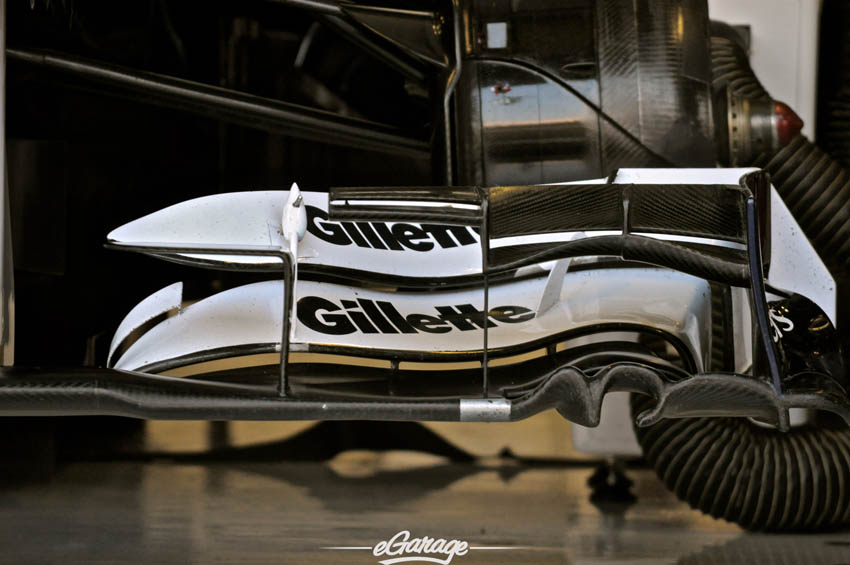 Money and politics matter in this sport, as earning a seat in the cockpit of a Formula 1 car takes much more than just talent. Plenty of people have the talent, but far fewer can combine the right amount of networking, luck, and finances to make their dreams come true. In a world of over 7 billion people, only 24 of them have their hands on the steering wheel of an F1 car when the red lights go out on Sunday. To their left and right, thousands of fans passionately wave flags and stress their vocal cords in an effort to be heard over the wailing engine noise as their heroes risk life and limb battling for position and glory.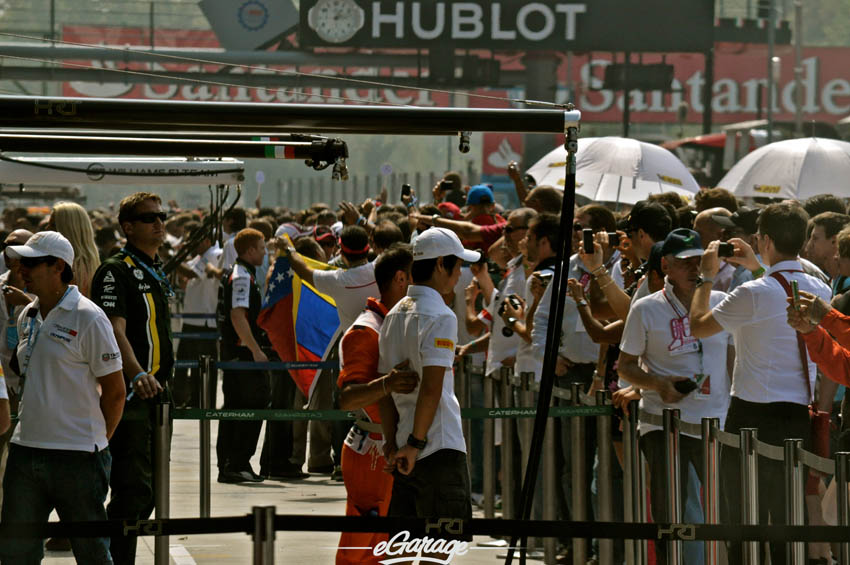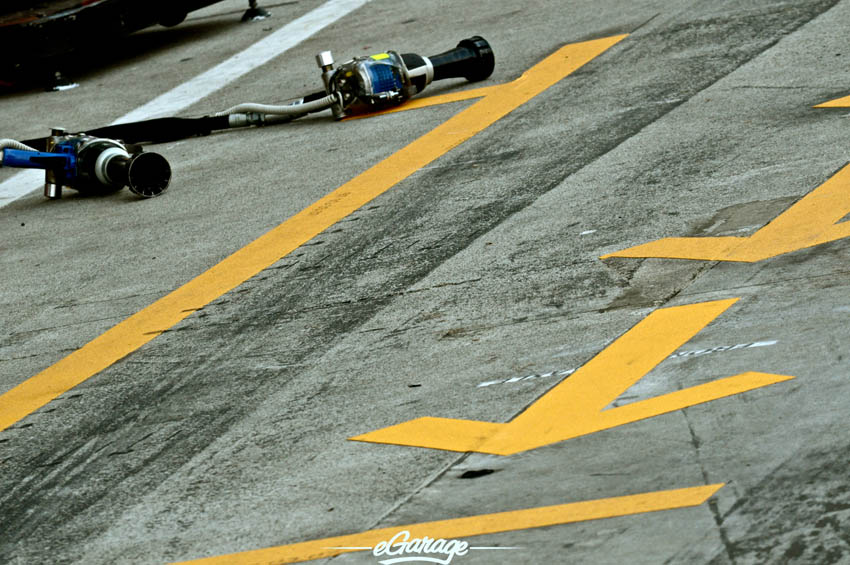 In the end, the magic of Formula 1 is all about speed. And innovation. And precision. And money. And advertising. And women. And fame. And legends. And the list goes on…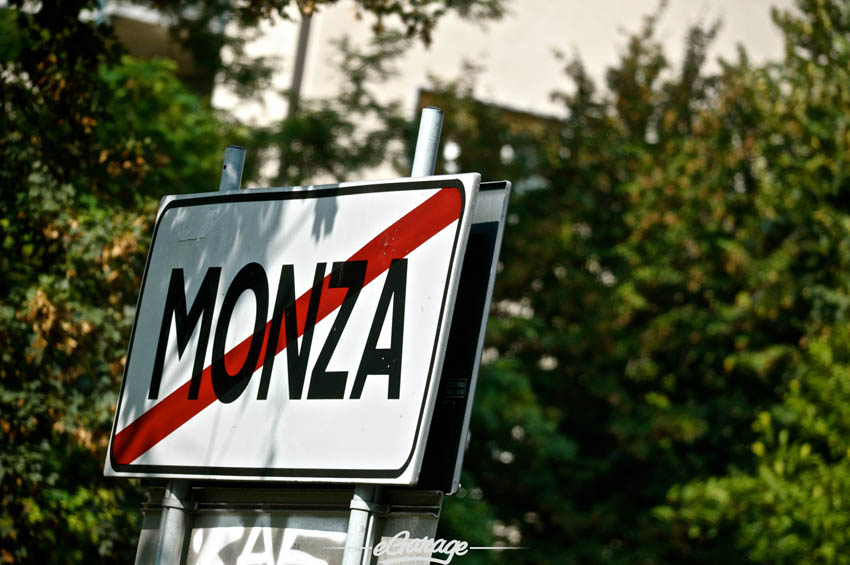 For more AMAZING photos click HERE