Words & Photos: Nic Jimenez | Track Photos: Ernesto Che
(Monterey, CA) Laguna Seca was host to Rennsport Reunion IV, the fourth installment of the world's largest, undisputed best Porsche gathering. Rennsport Reunion is sponsored by Porsche Club of North America, and brings together Automotive enthusiasts and collectors of significant past and present Porsche race cars.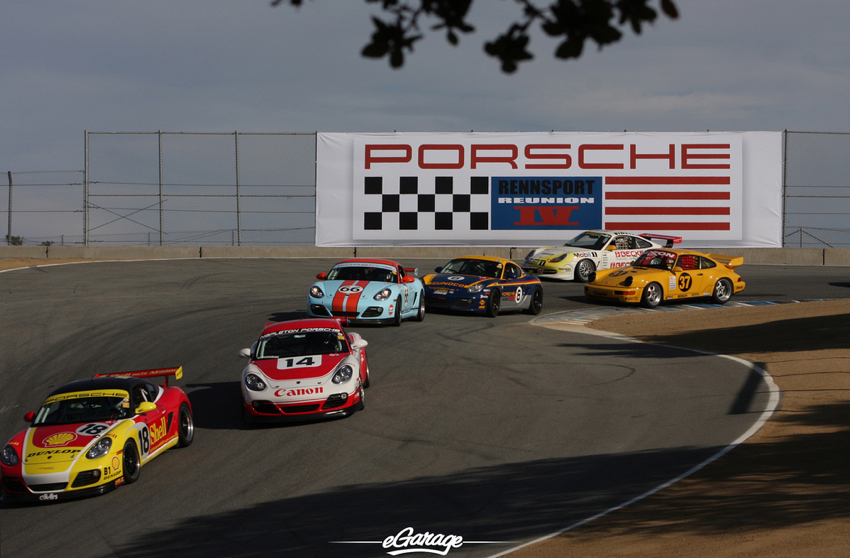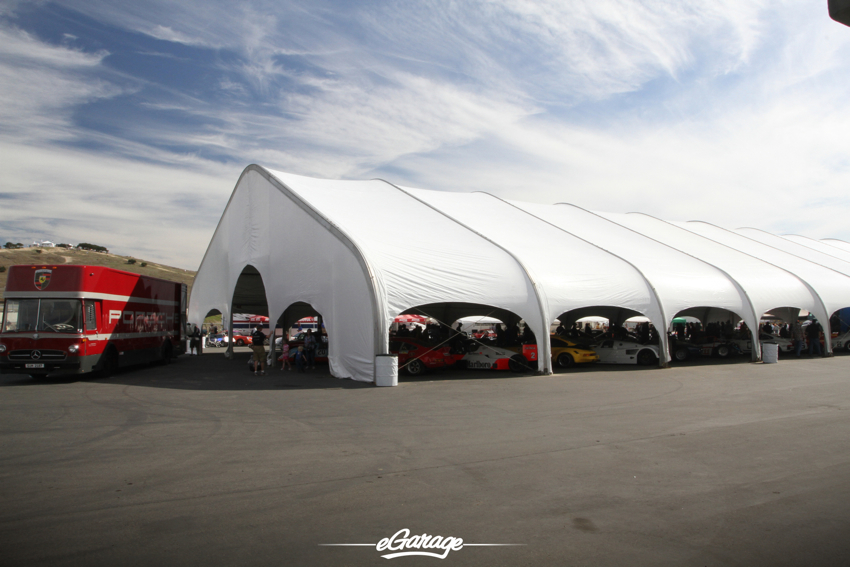 Friday through Sunday there was an impressive track competition concluded by an exclusive Concours d'Elegance at the Quail Lodge: Porsche Race Car Classic. Porsche collector and television comedian Jerry Seinfeld served as Grand Marshal for the Porsche Rennsport Reunion IV.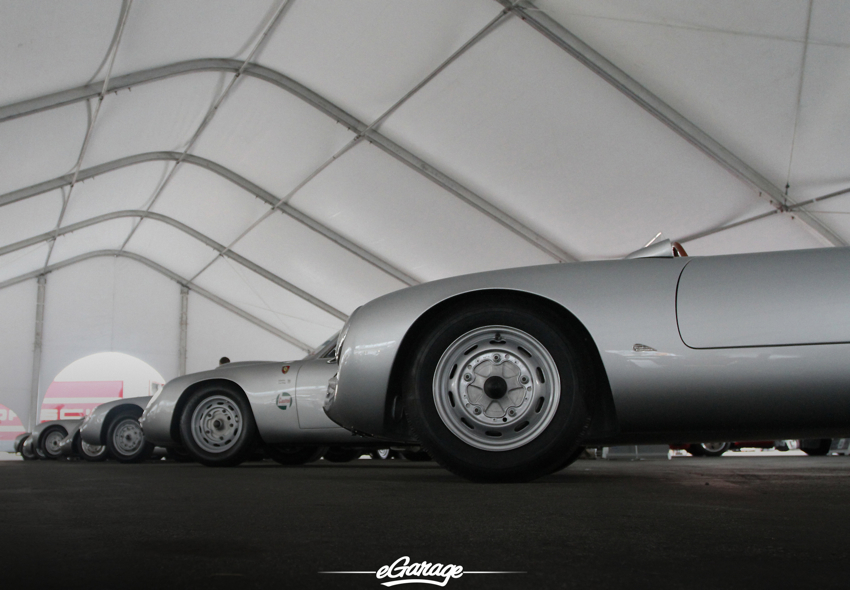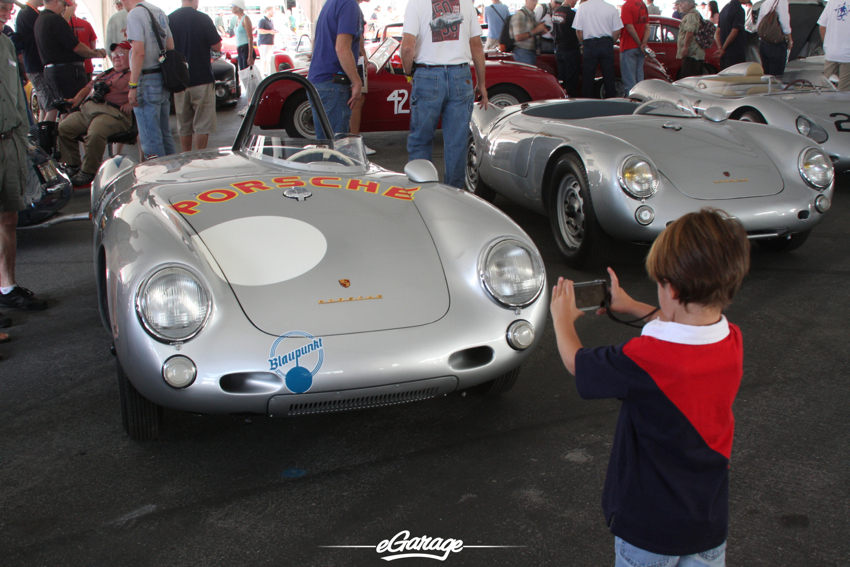 Rennsport Reunion, held every three years, has grown from a grass roots Porsche lovers event – which began in 2001 at Lime Rock Park in Connecticut – to the biggest Porsche event ever held along the Monterey Peninsula for the first time.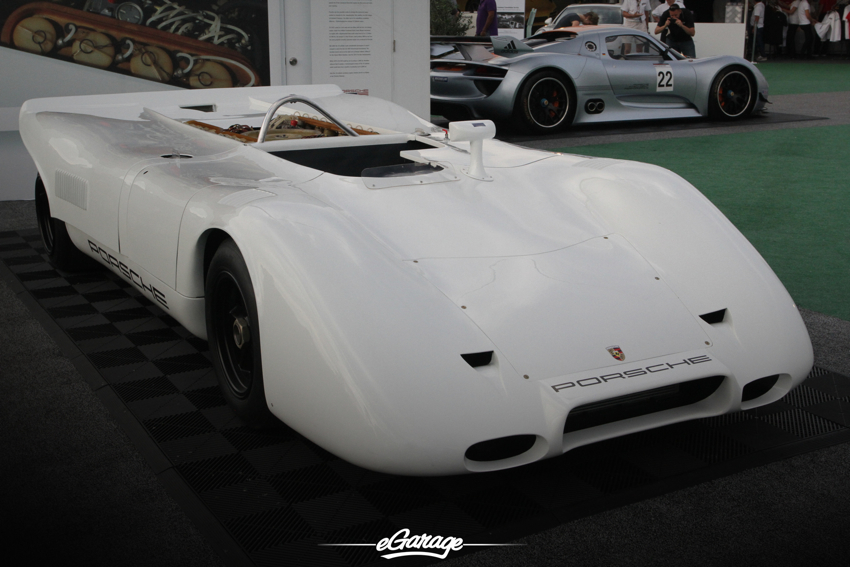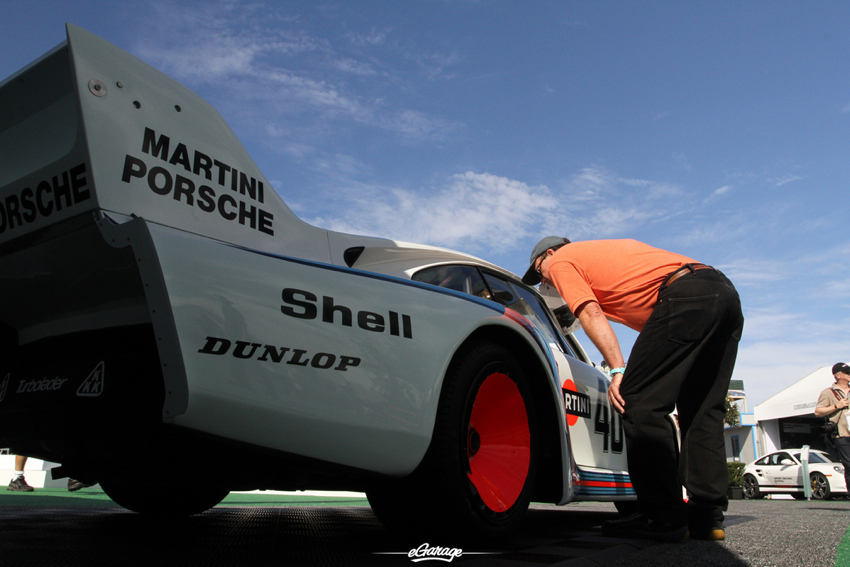 "While the Rennsport name has become a staple fixture for international collectors and racers over the past ten years, choosing the Monterey Peninsula will open up this one-of-a-kind gathering to the many Porsche fans in California and beyond who were previously unable to attend," said Detlev von Platen, President and Chief Executive Officer of Porsche Cars North America. "Now they'll have the opportunity to see, feel and hear from up close hundreds of famous Porsche race cars and dozens of their drivers from past and present during a truly memorable weekend dedicated to Porsche's motorsport heritage."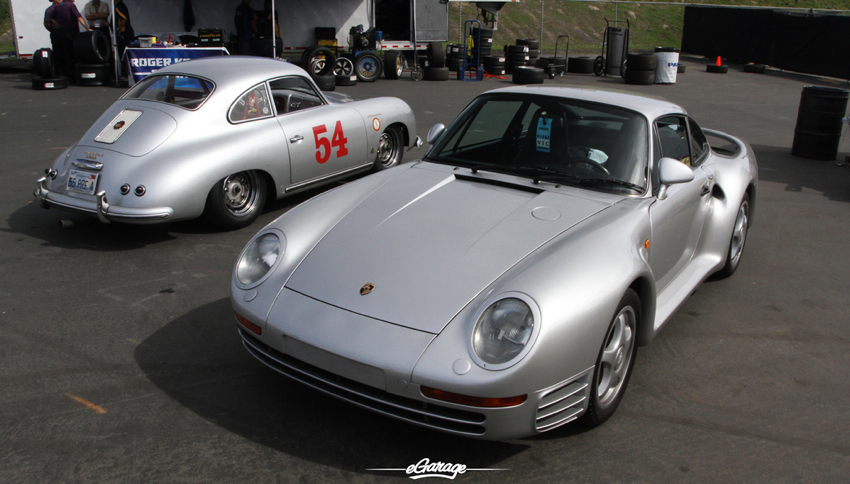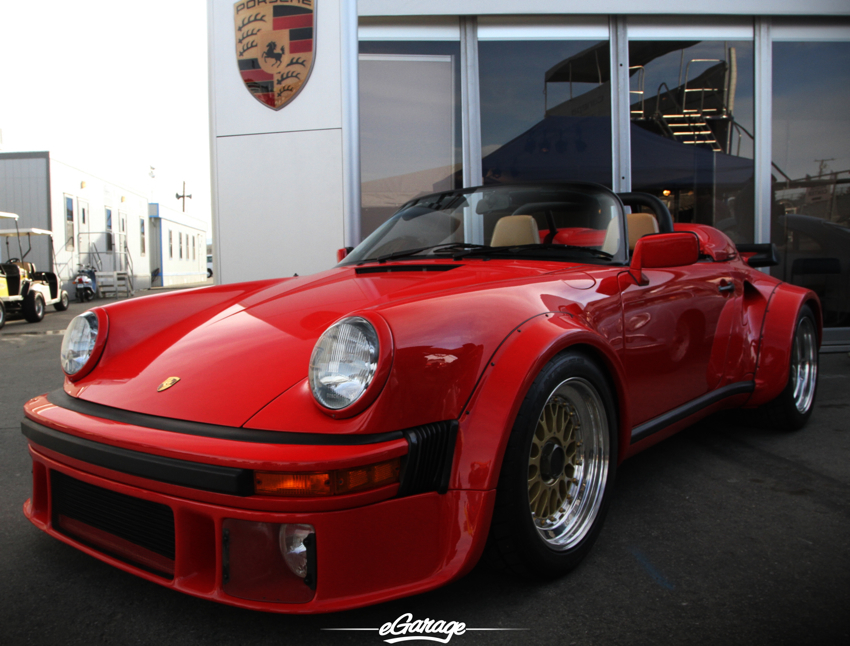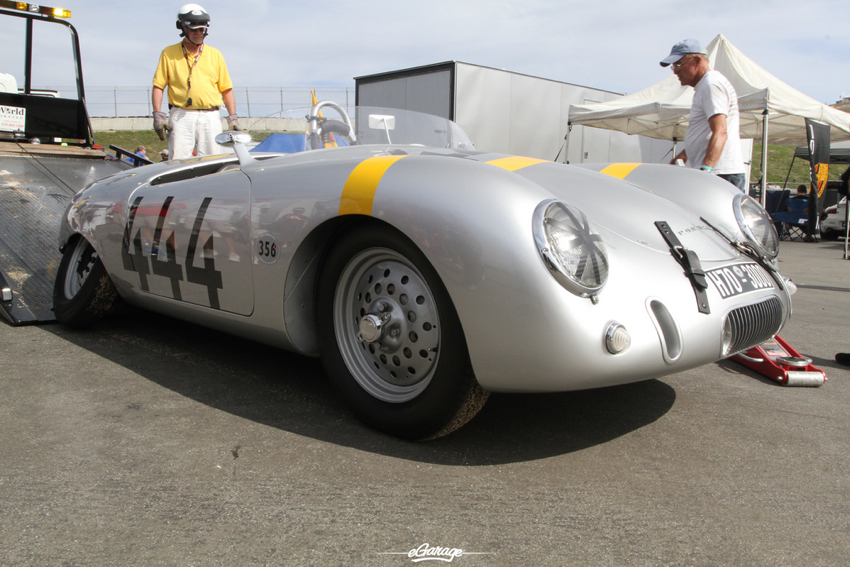 Porsche Rennsport Reunion IV gathered the widest variety of Porsche's most historic racing models we had ever witnessed. Practically everything Porsche was in attendance from the famous lightweight silver 1950's vintage 550 Spyders through the historic 917 and 956/962's of the 1970's and the 1980's most successful 911's all the way through to the GT3 & 918 RSR.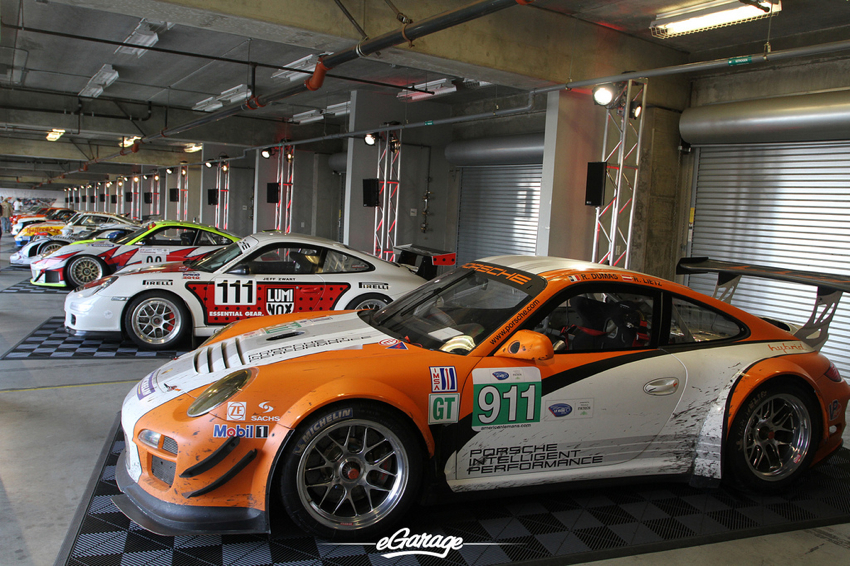 eGarage contributed by showcasing a rare 1957 Porsche 550A Spyder – which was the only "A" model 550 at the Laguna Seca Rennsport IV gathering.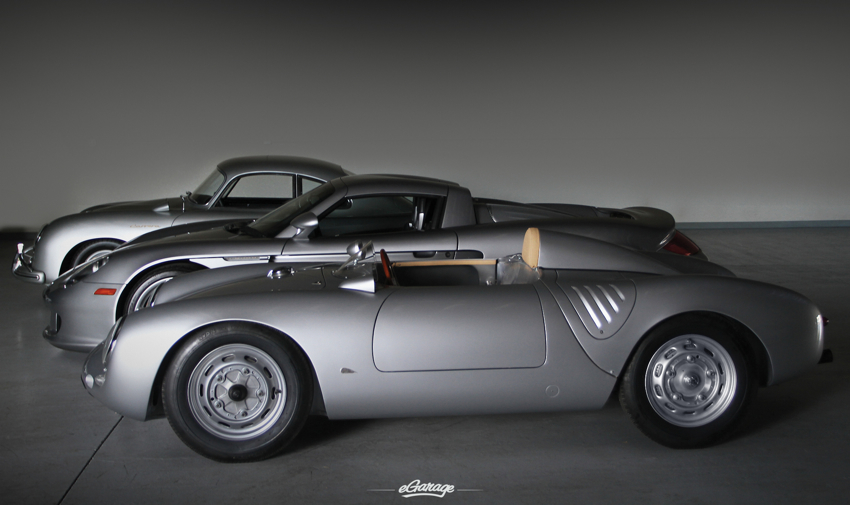 It was surreal to watch all these german born race cars rip through the famous corkscrew at Laguna Seca's Mazda Raceway. As usual, the corkscrew spectator section served as a laid back lawn area, reminiscent of an outdoor rock concert.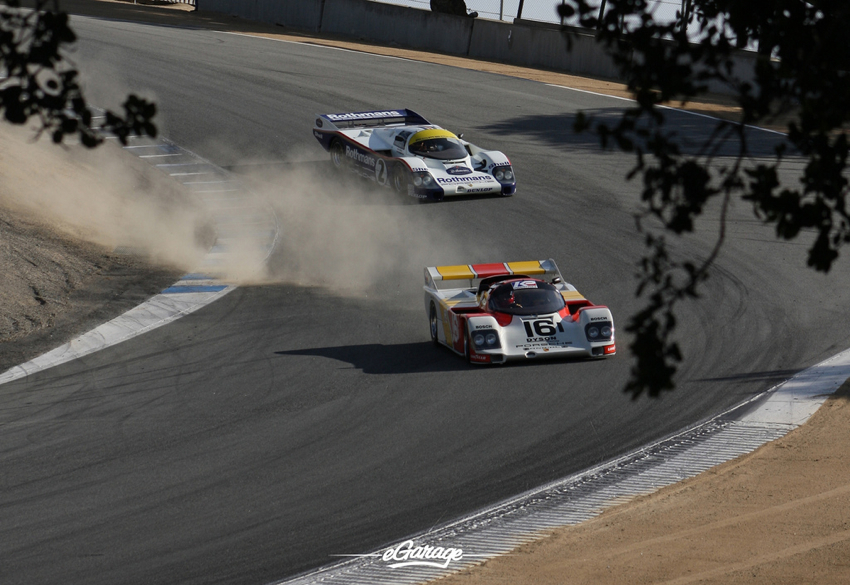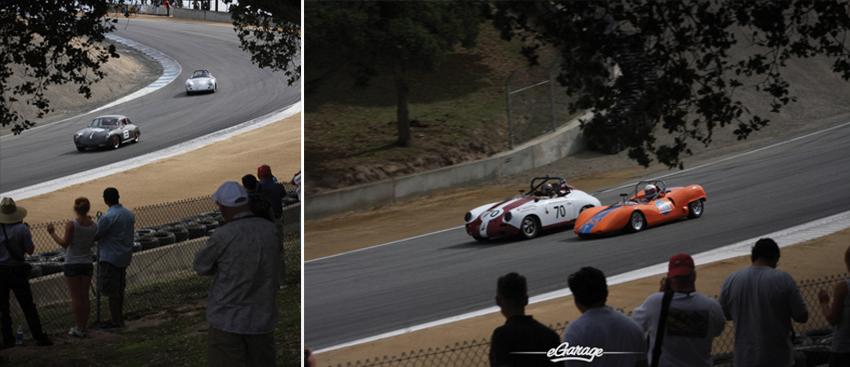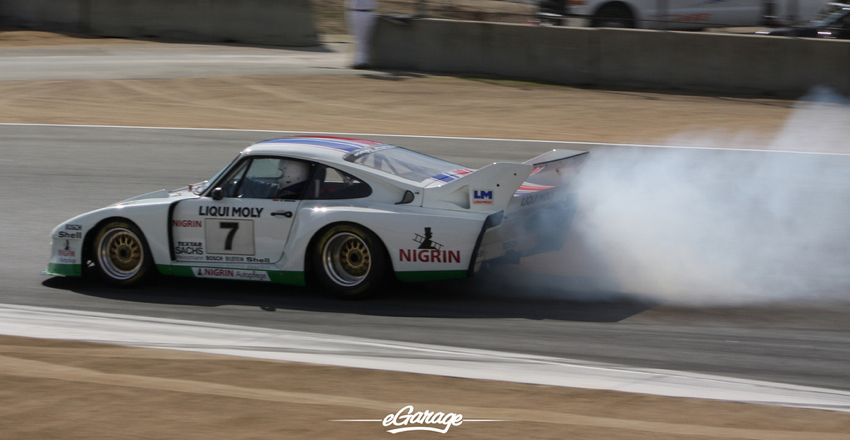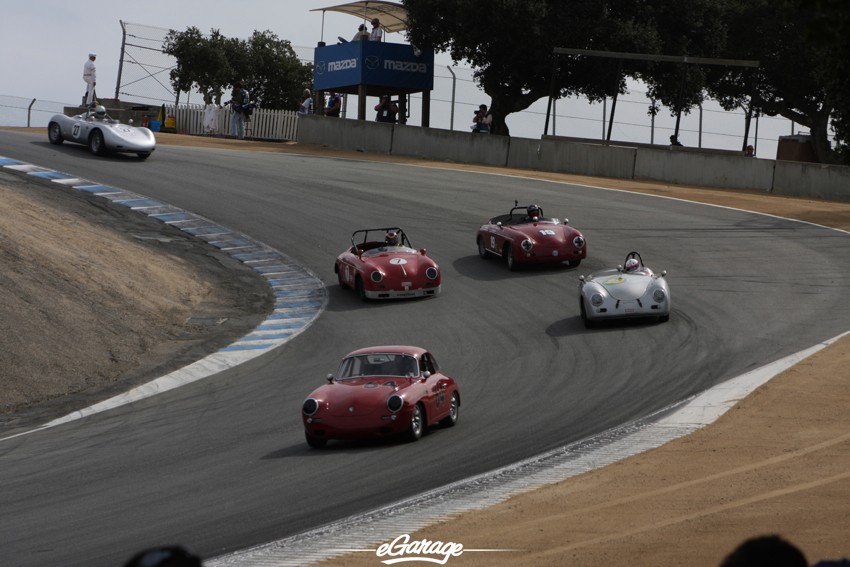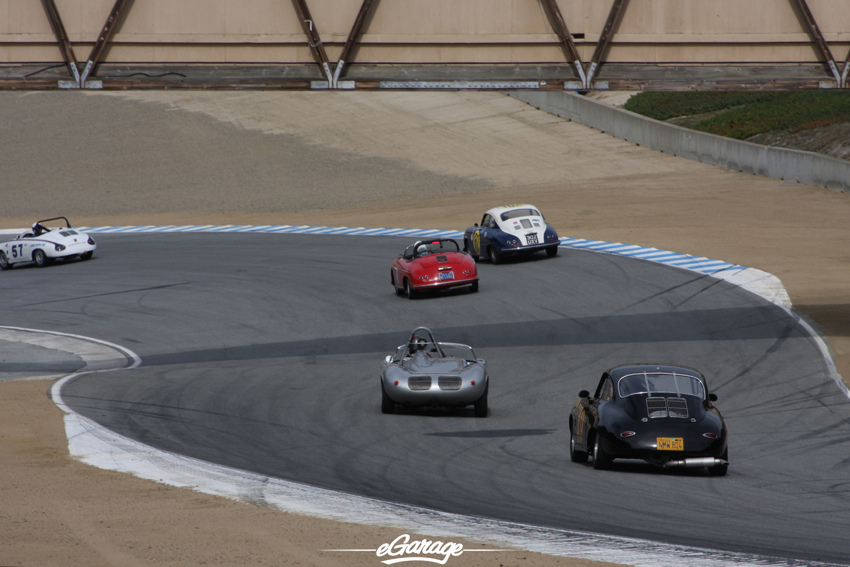 The most surprising aspect of this years event was the international audience. We met owners, collectors and enthusiasts alike who had travelled from as far as Germany, Japan, and Australia. As Porsche enthusiast Liam Pulsford told us, "We are visiting from London. I am on holiday, this is my vacation – California weather and Porsche's. I brought my son with me. There is too much to look at. I had no idea this show was so big. This event is the real deal."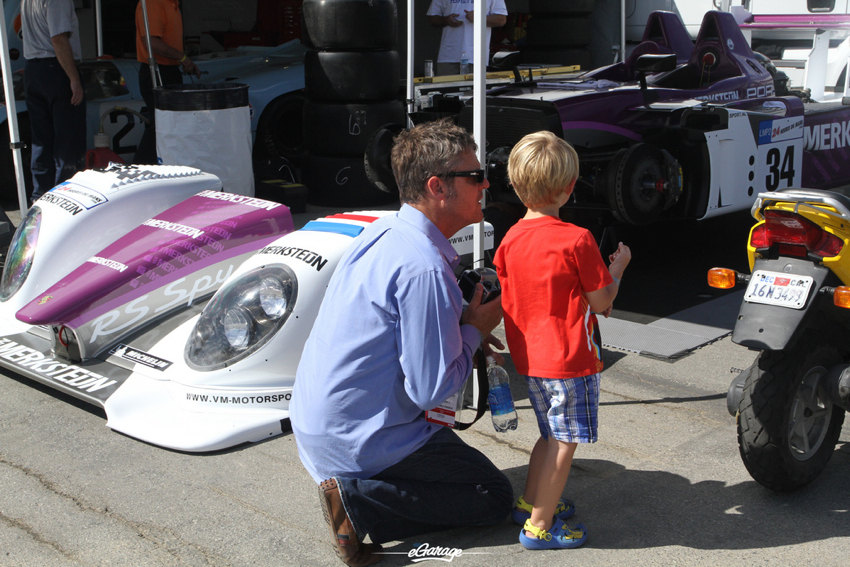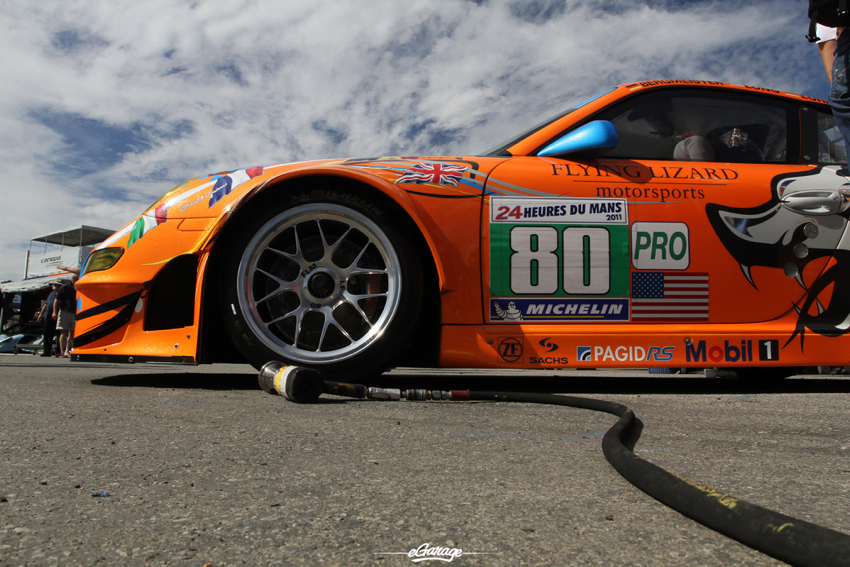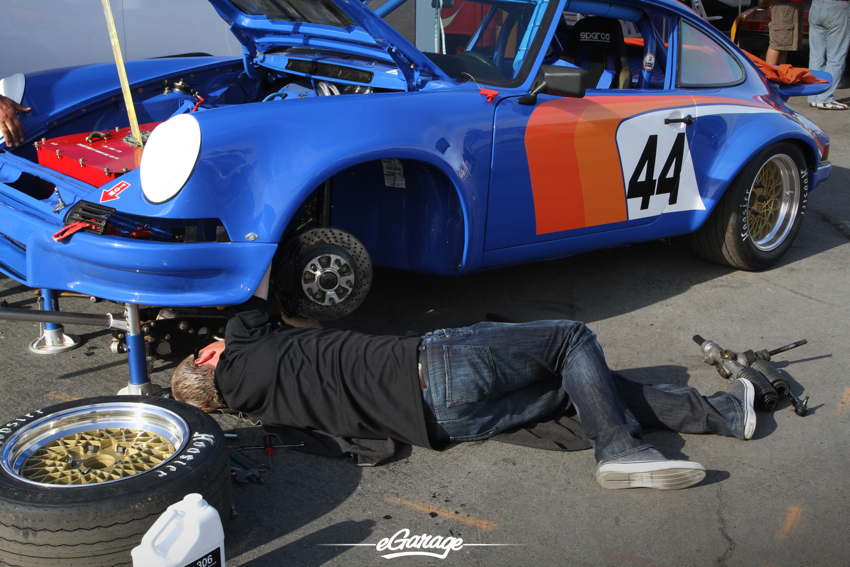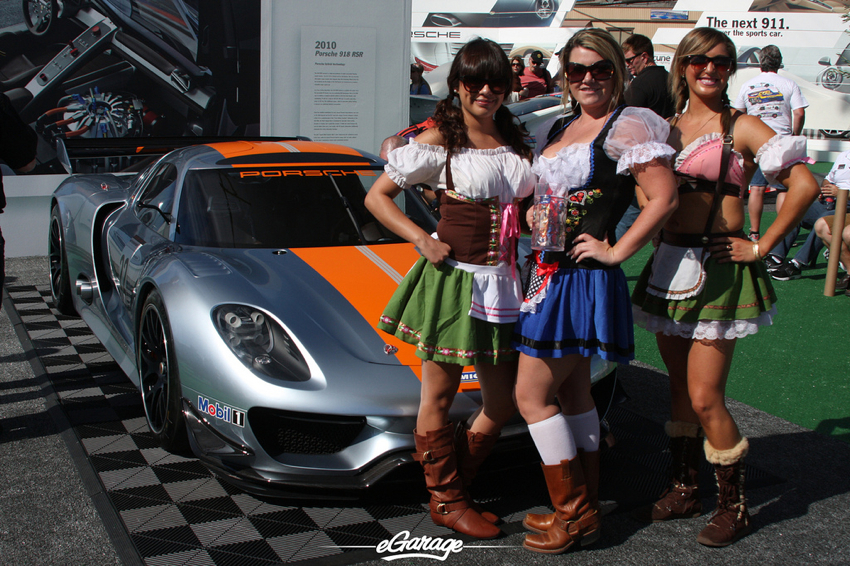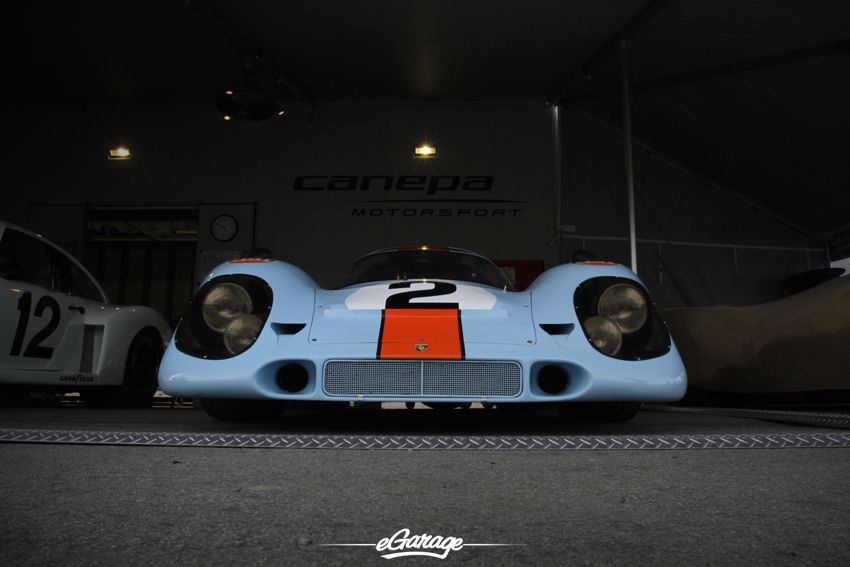 The Rennsport Reunion is in fact "the real deal." We saw THE most historic Porsches ever created! We watched the new 911 unveiled in its North American debut. We drank and toasted to Porsche out of giant frothy mugs in the Oktoberfest beer garden. We met Jerry Seinfeld and filled our peripheral vision with Porsches and what we saw cannot be unseen.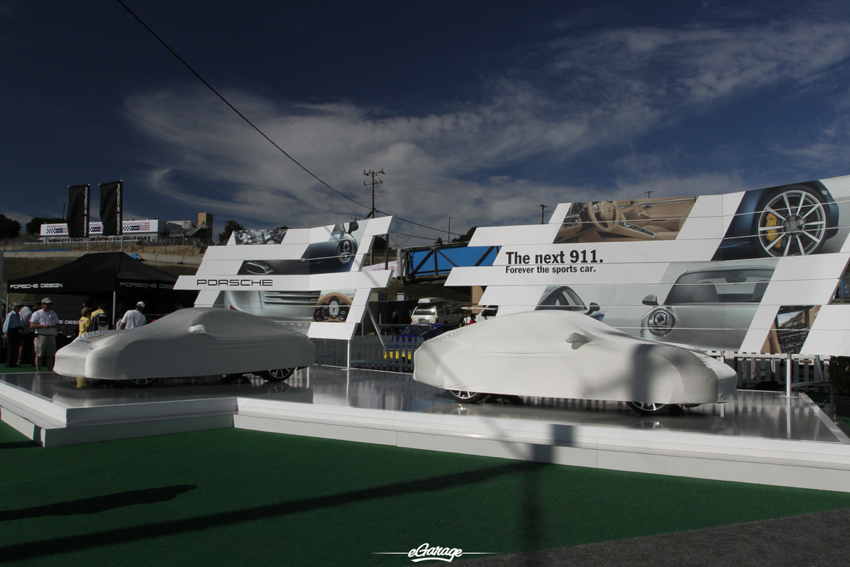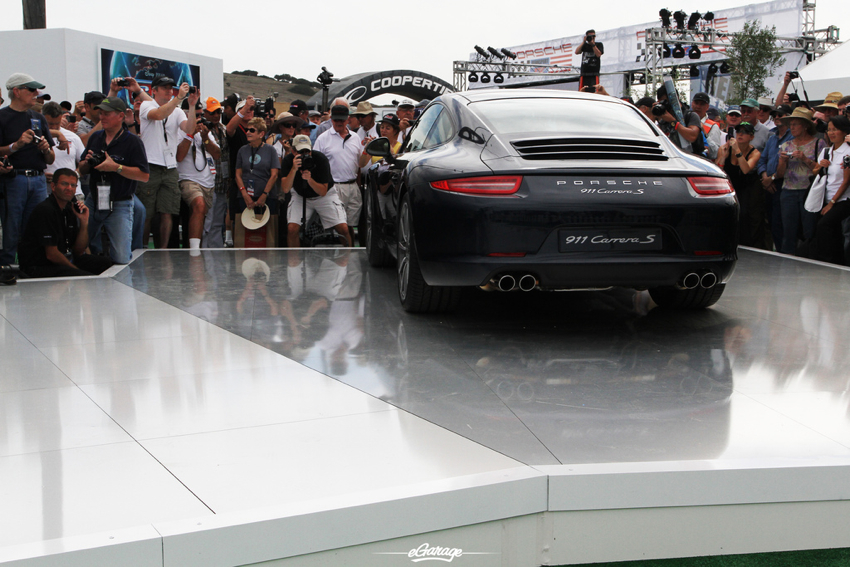 – FOR MORE PHOTOS VISIT eGarage.com FLICKR –