Words by Ben Abrams|Photos by Ben Abrams and Ernesto Che
After experiencing it for the first time last year, the Motorsports Reunion at Mazda Raceway was at the top of my list for events to attend during this year's car week in Monterey. After many years of showing cars, I've realized that I'm much more attracted to the "do'ers" rather than the "show'ers". However, the great thing about eGarage is that both types of people have amazing stories to tell.  When walking around the paddock at Laguna though, some stories just tell themselves.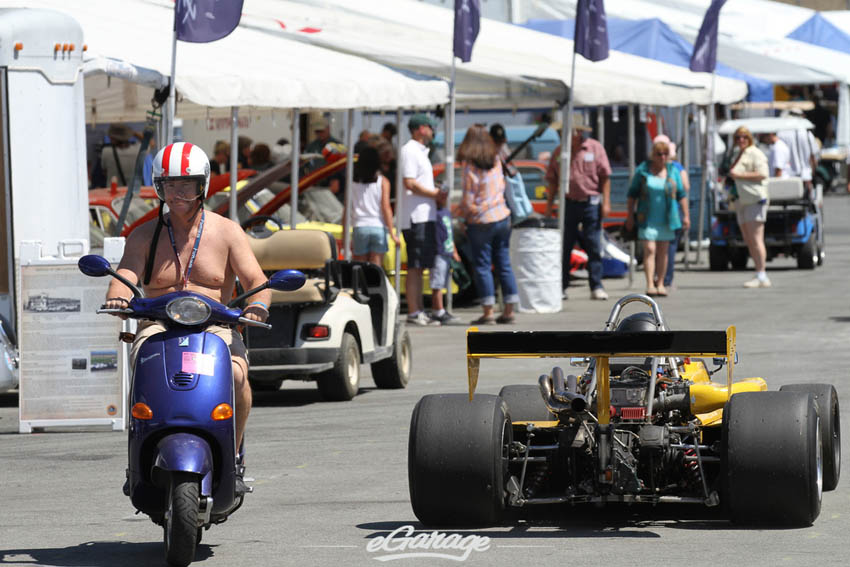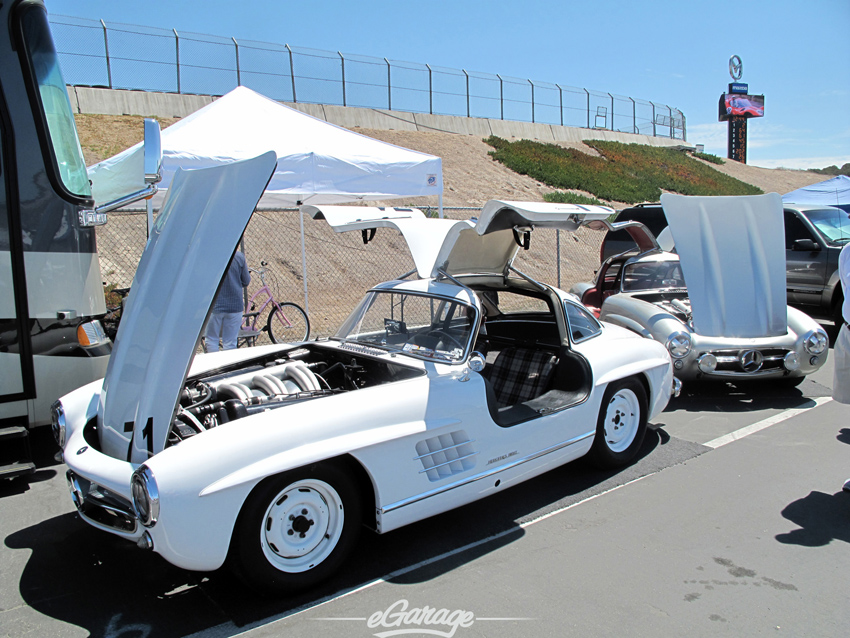 Let's forget about the sea of Gullwings and the GTOs for a minute. Let's focus on the man beating a wheel tight with a mallet on a Daytona Coupe. Is he the owner? Does he know what he's doing? How many times has he done this?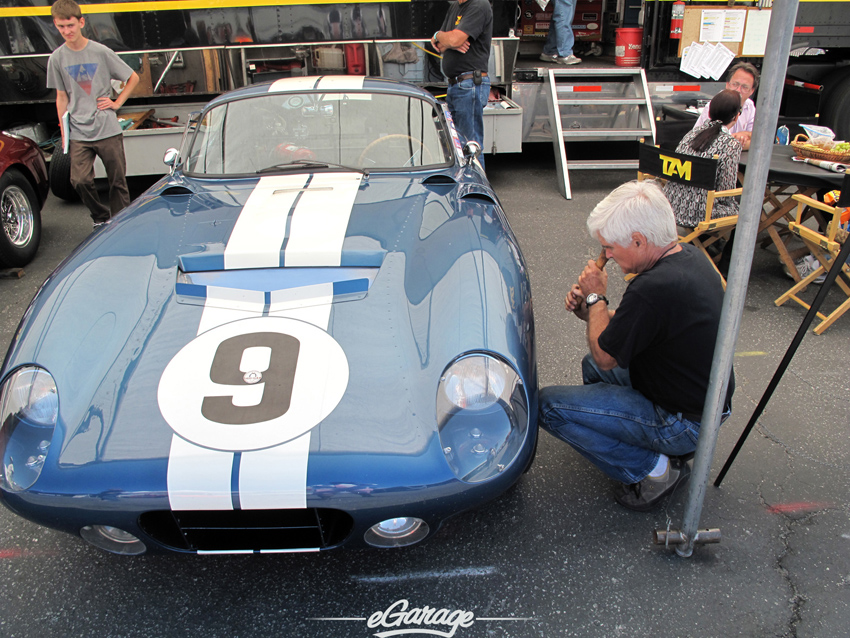 Let's focus on the older woman strapping herself into the vintage Lotus while two men hold her helmet and an umbrella for her. Has she always been a driver? Is one of those guys her husband? How did they meet? Is she FAST?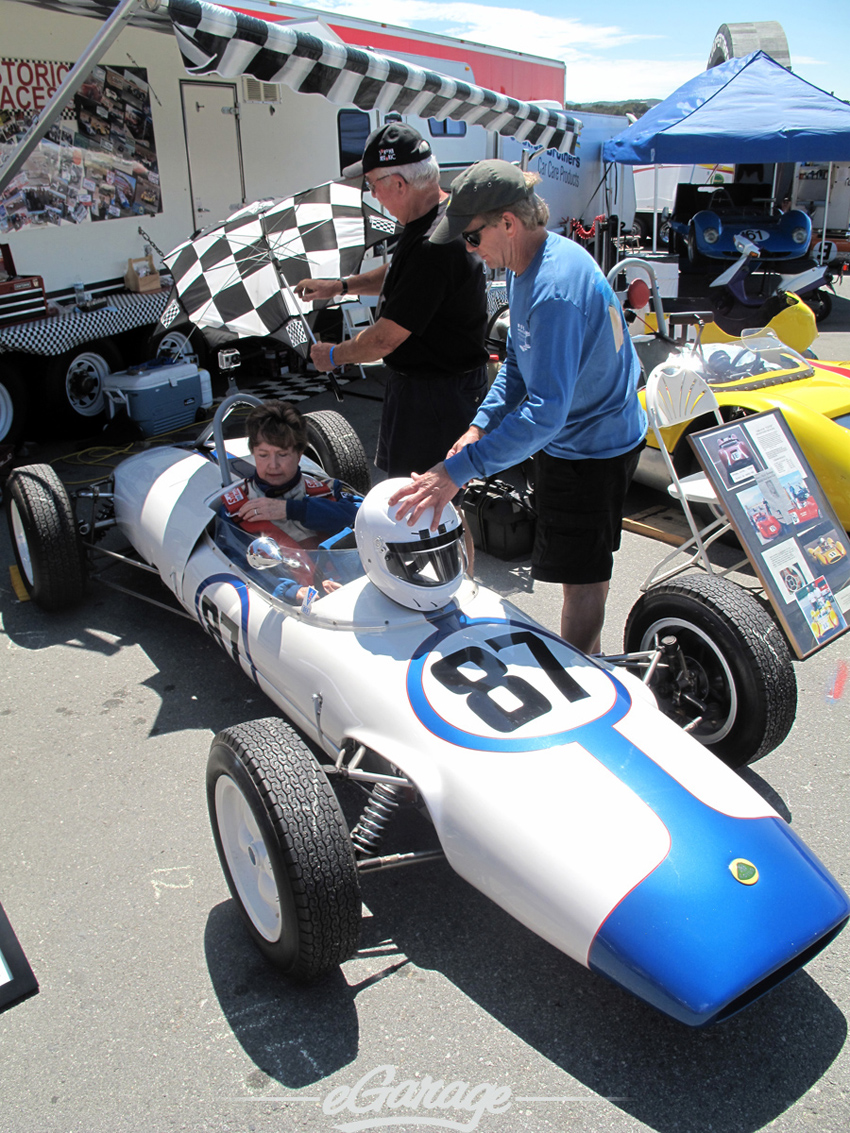 Let's focus on the countless children being stewarded around the paddock by fathers and mothers. In how many of them will this passion sink into and never leave? How many of them will want to drive when they're old enough, like… really drive?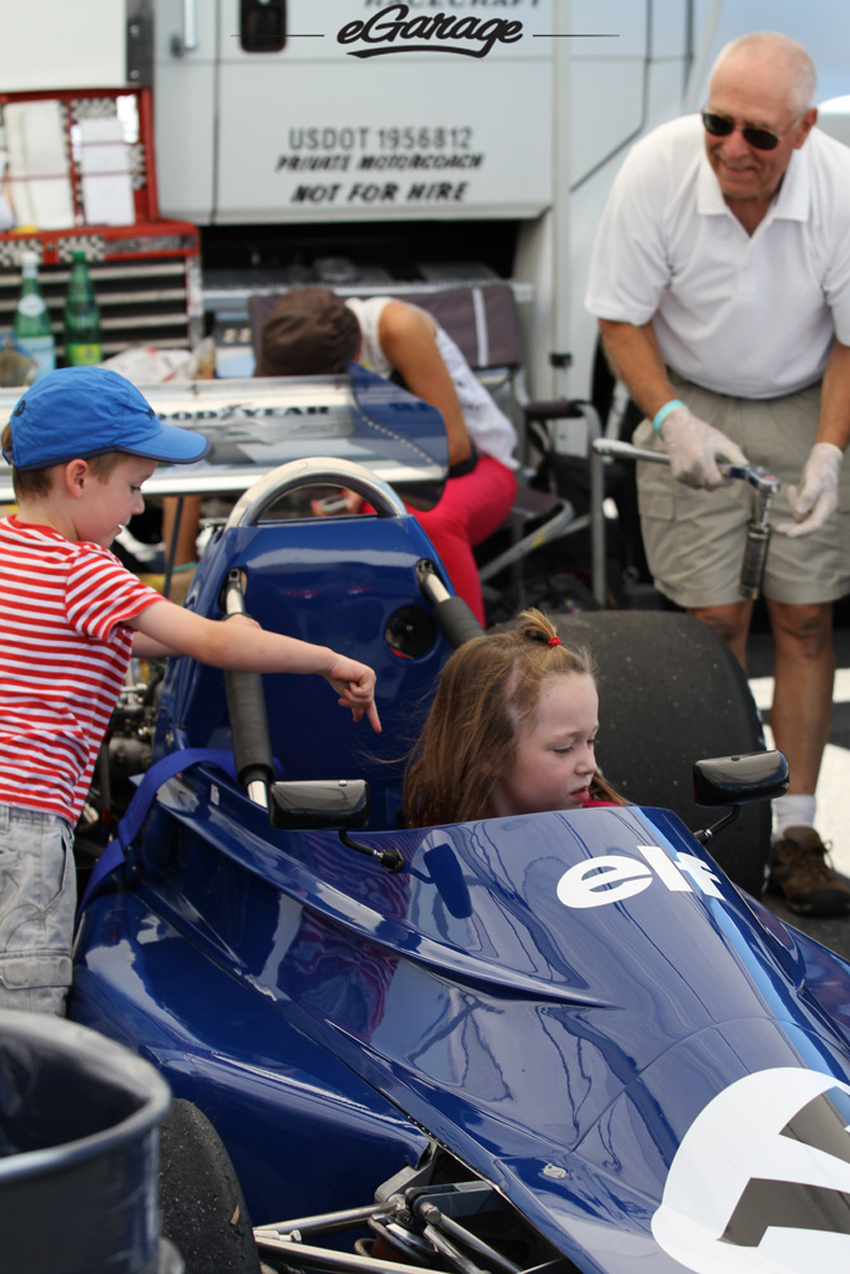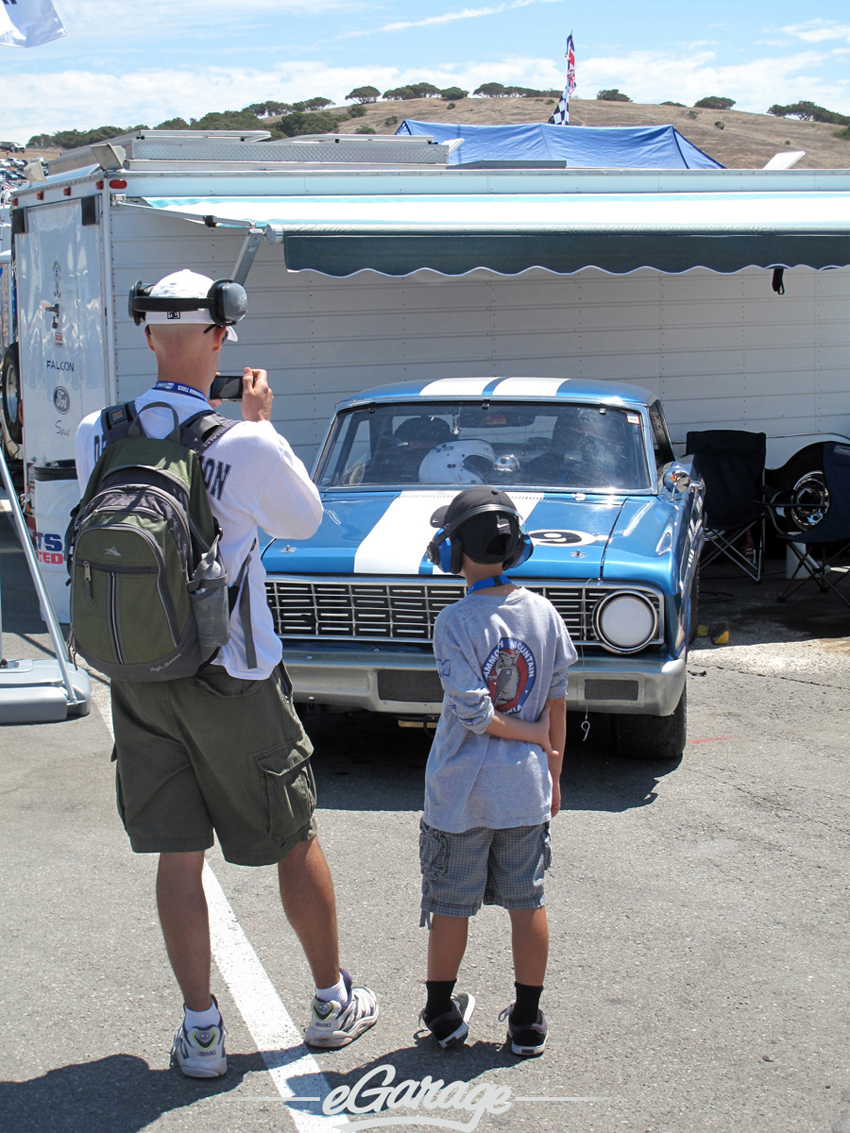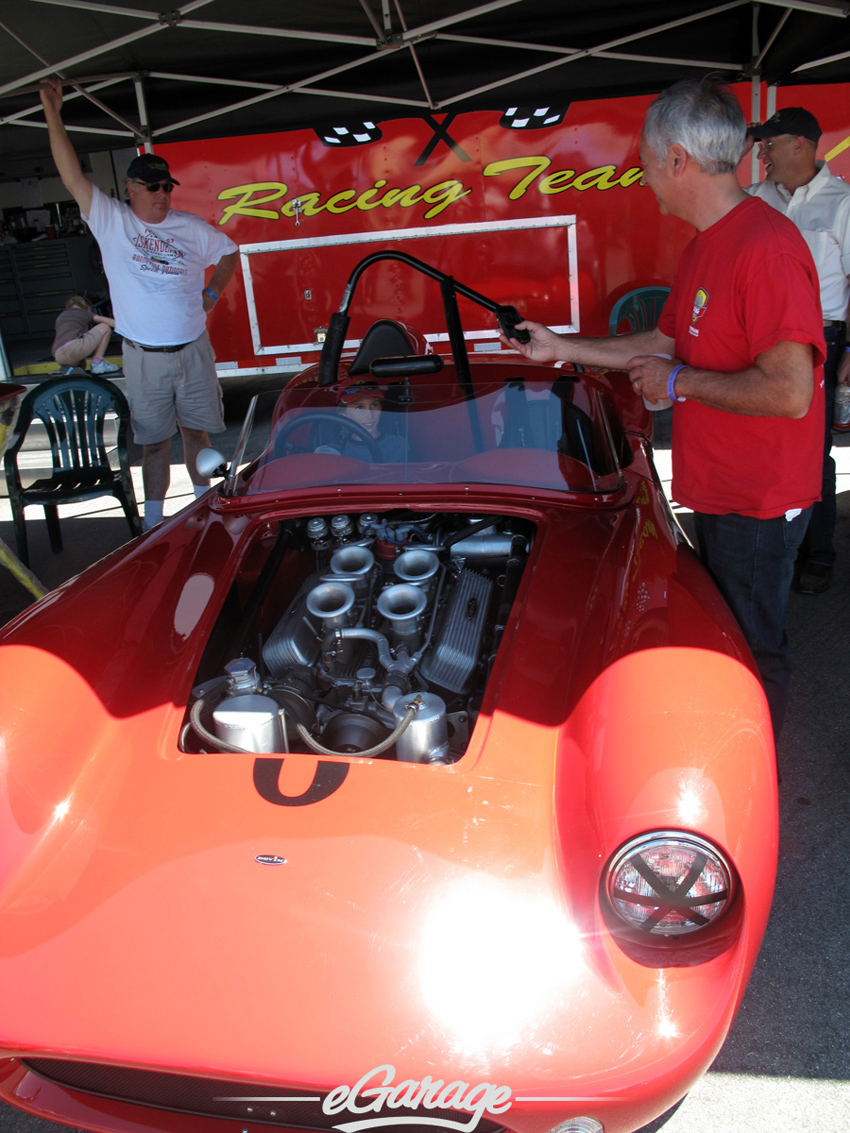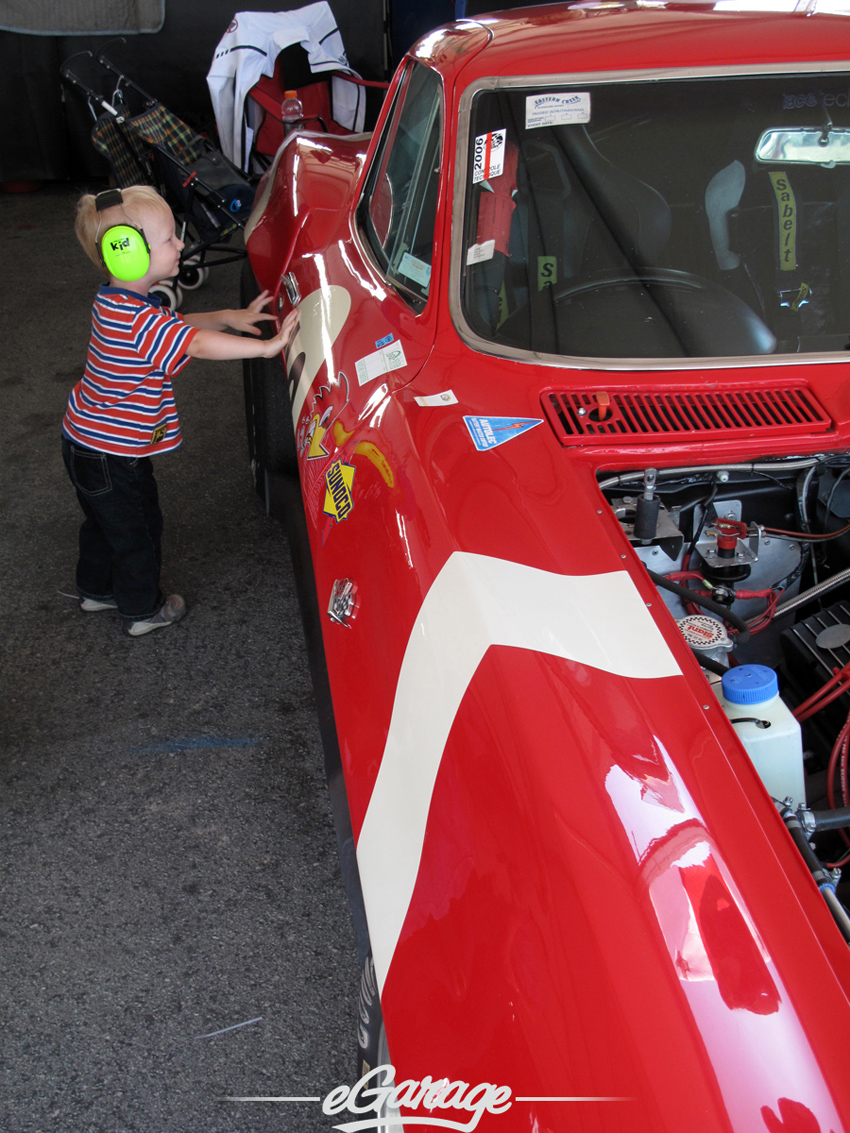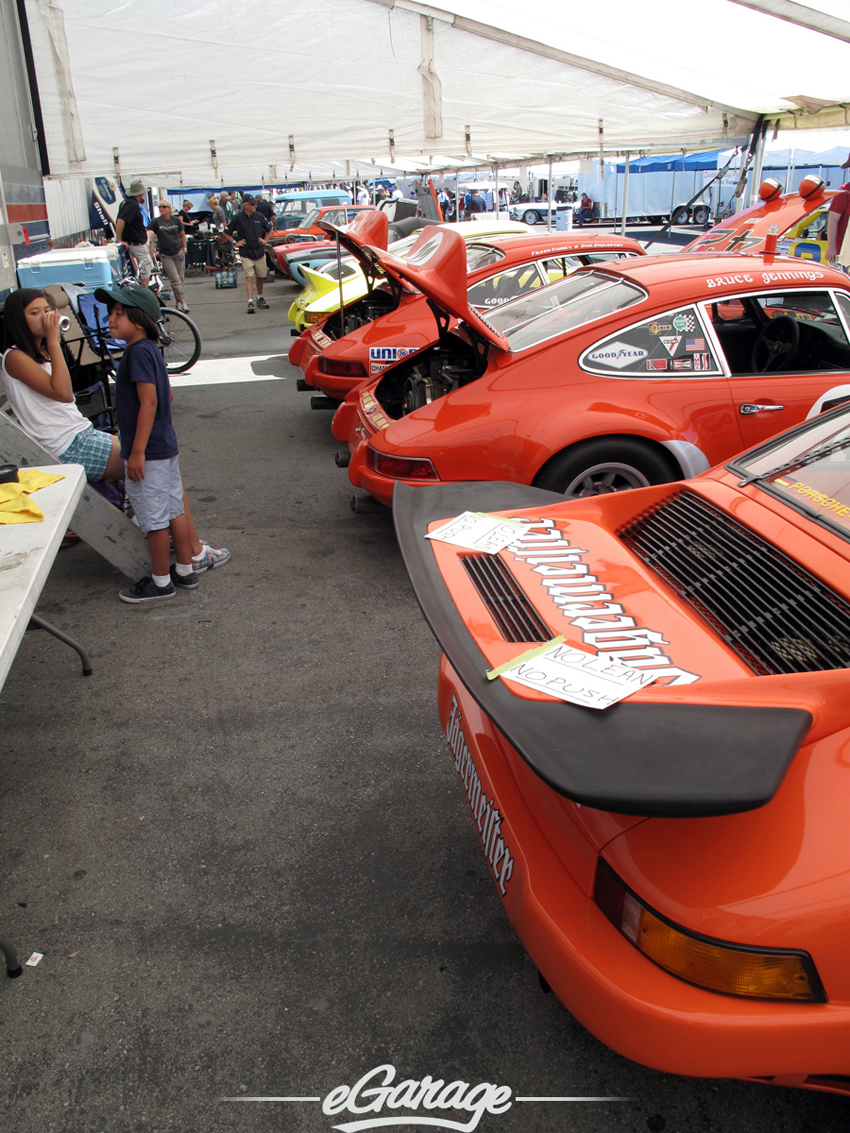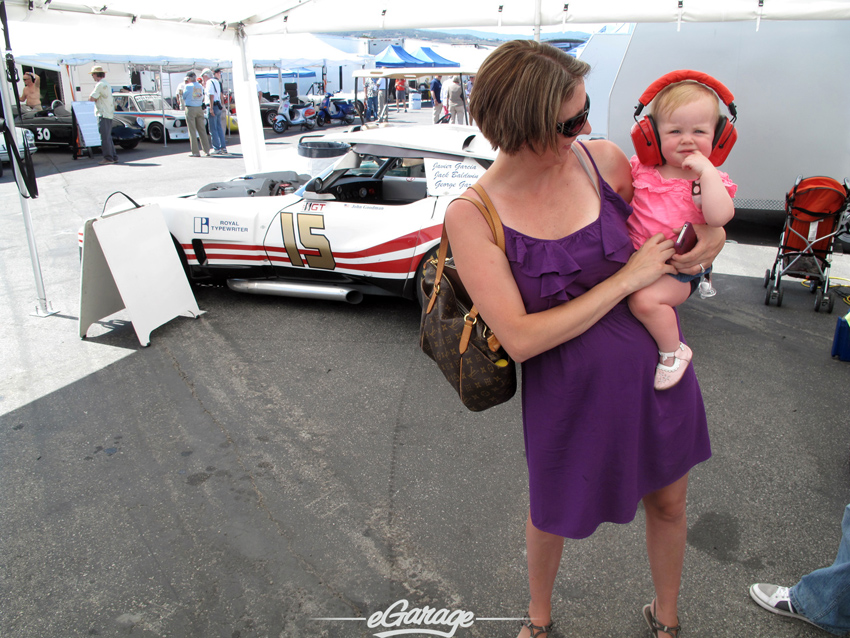 Do the gentleman racers who show up with their modest single car trailers look up or down to the sun blocking, corporate sponsored, trains of semi trucks that house a hundred million dollars worth of Automotive royalty under their canopies?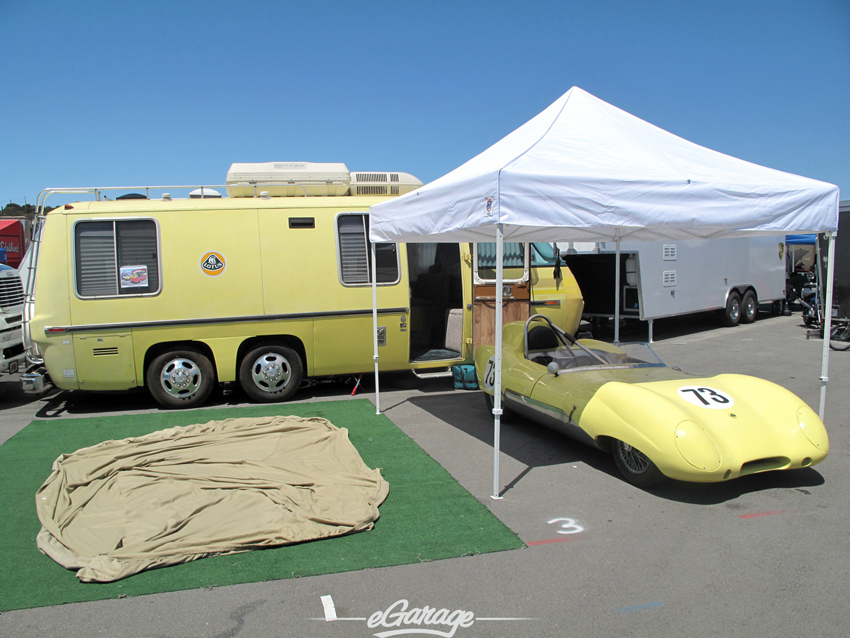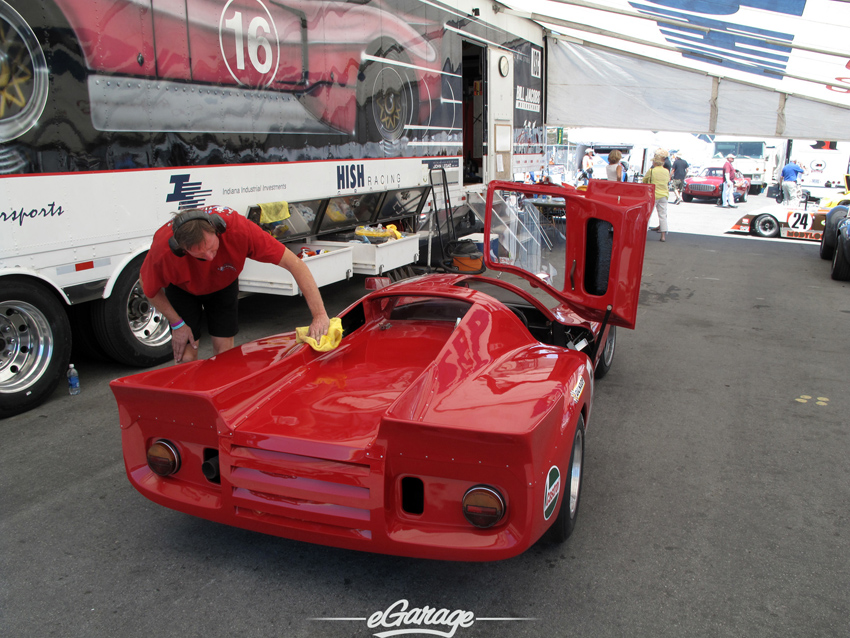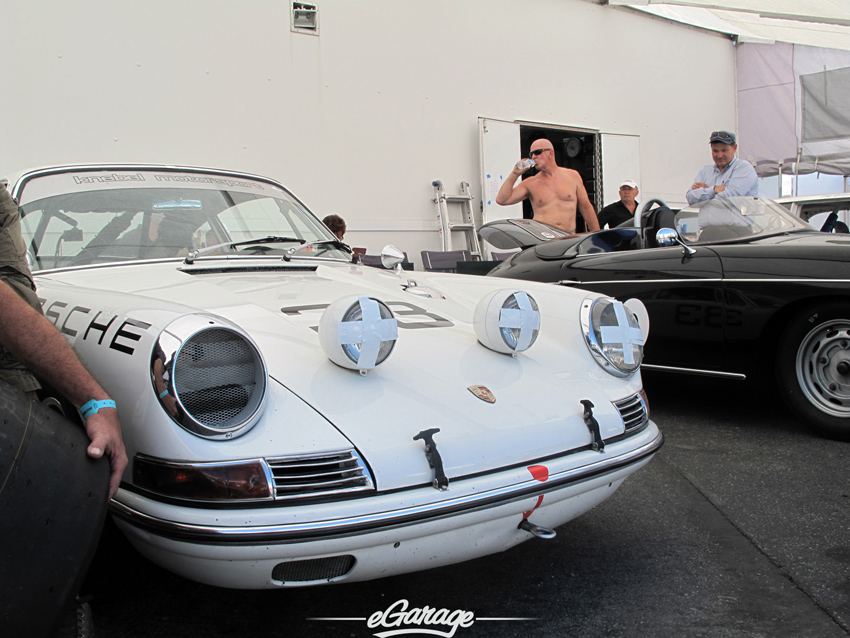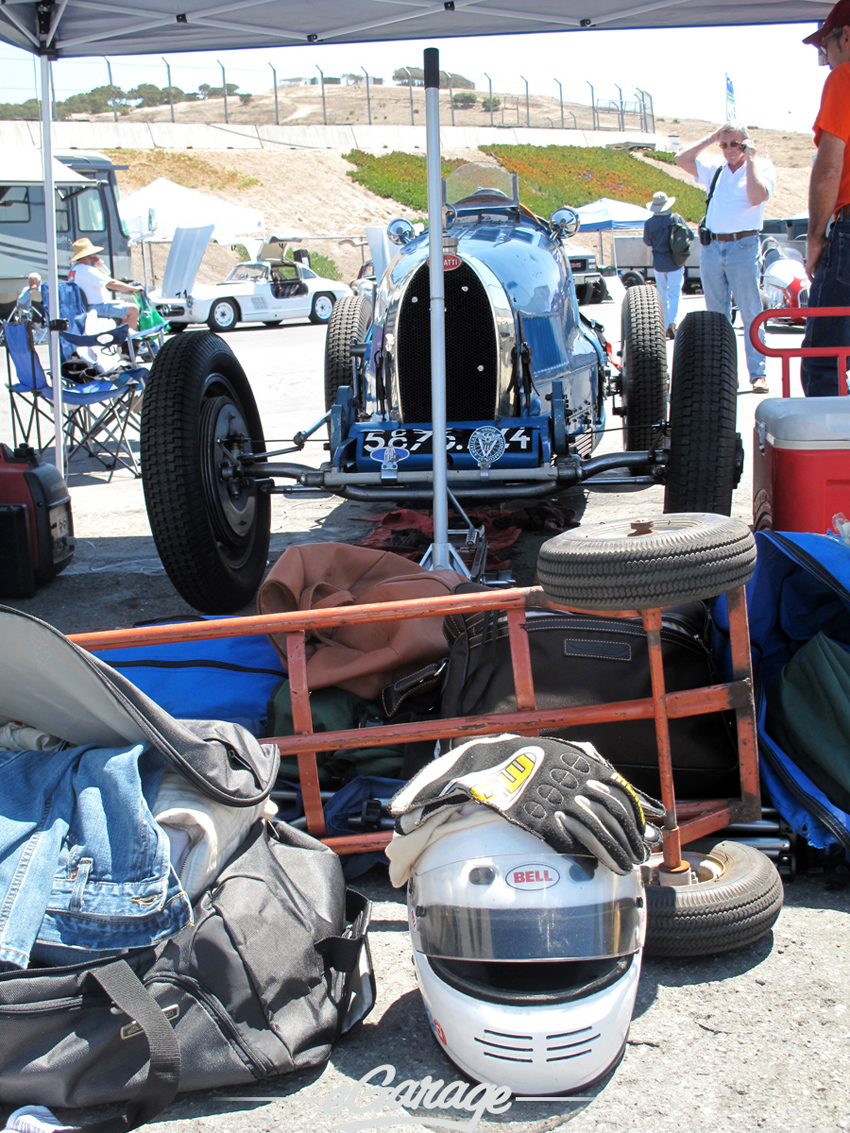 The amazing thing about Laguna Seca and this weekend specifically is that all of these questions are open to being answered however the spectator wants. Everything is on display and all the racers and their support crew will, more often than not, oblige any individual who approaches with conversation.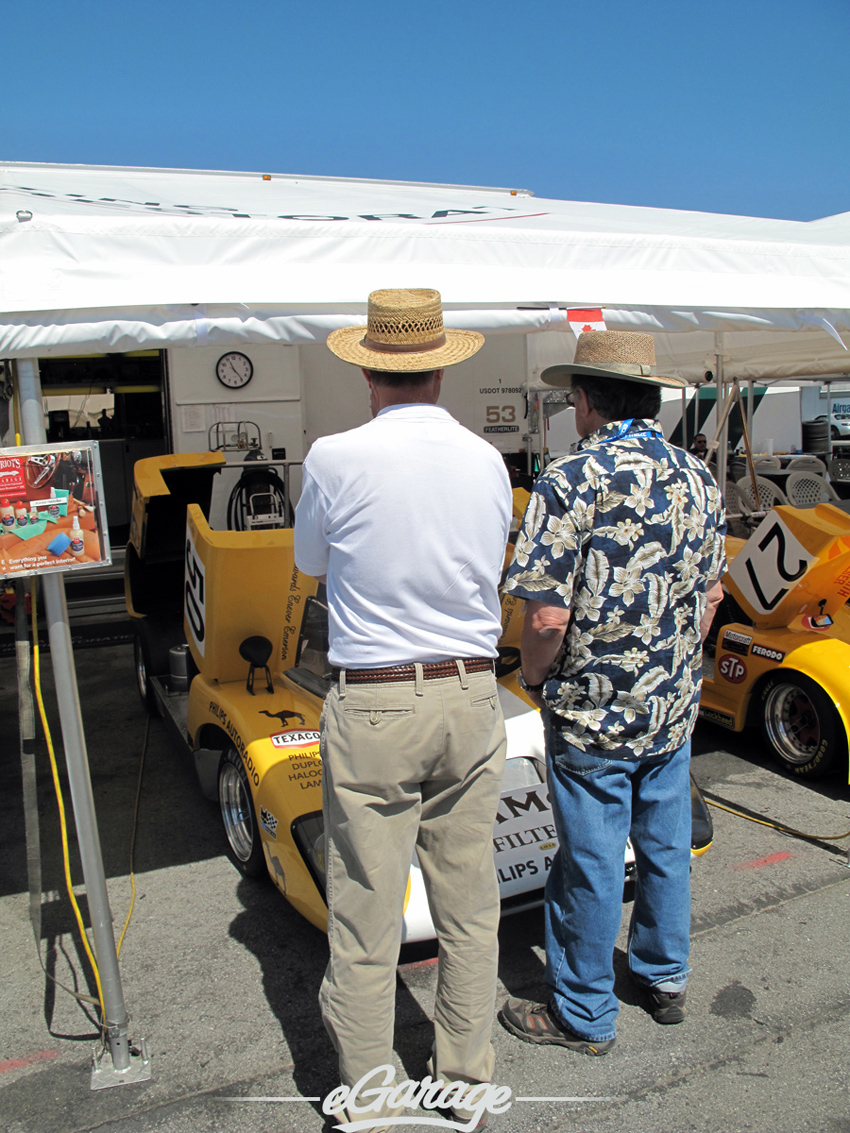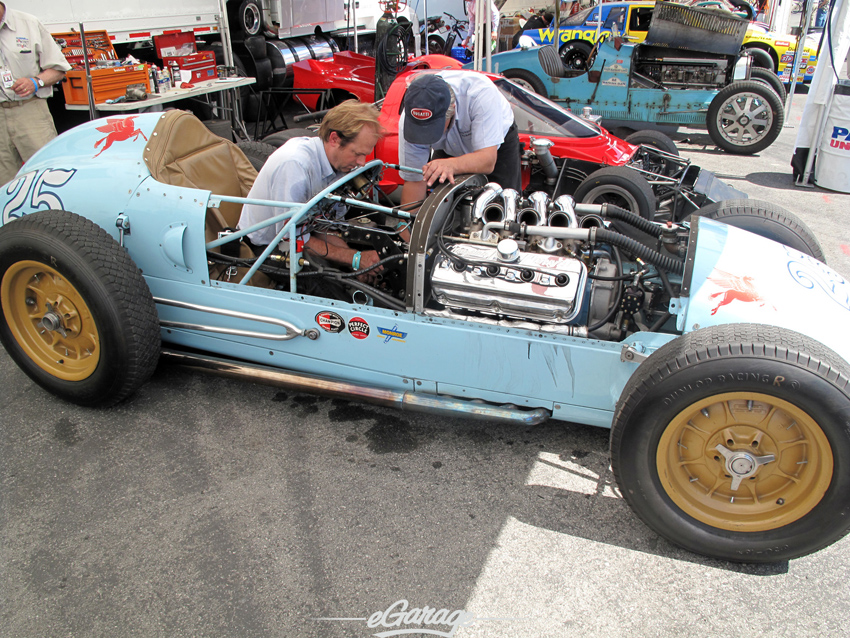 If you're lucky enough to get track side, you will get the closest, most amazing perspective on these drivers and the speeds that they'll push their vintage wheels.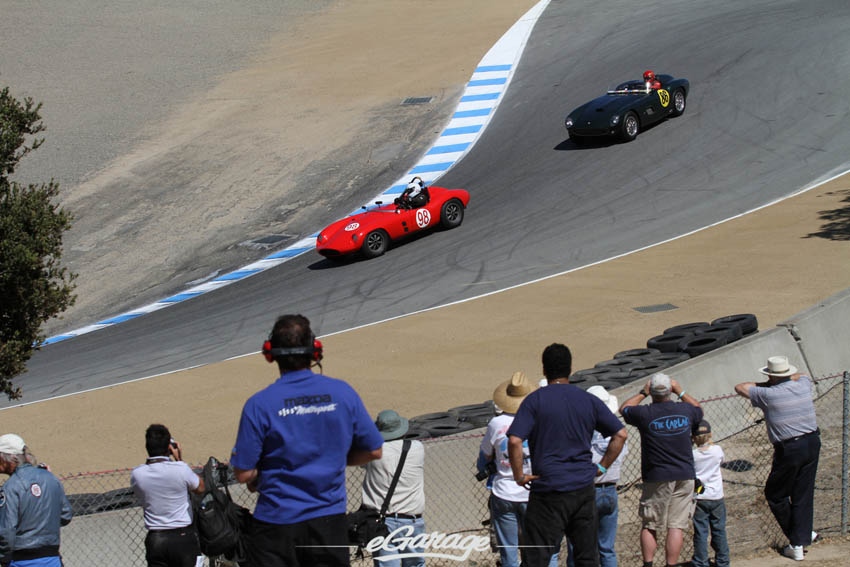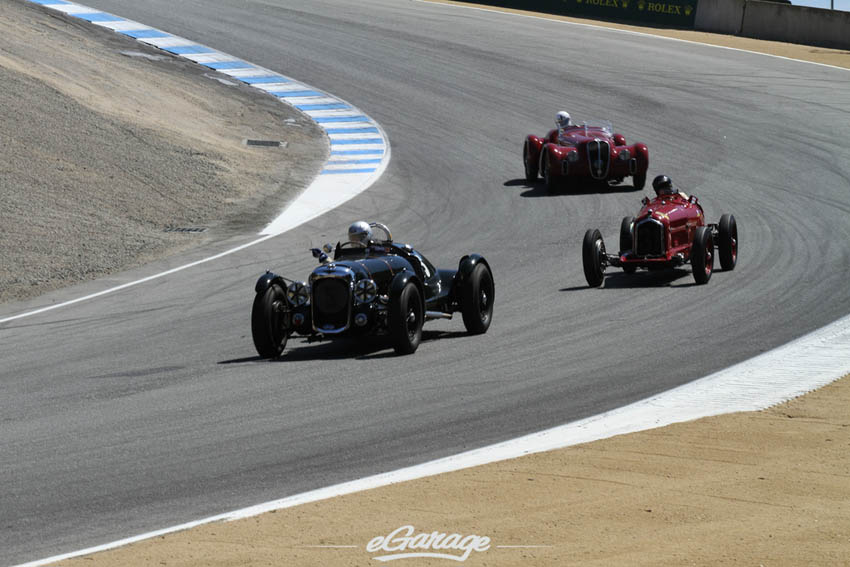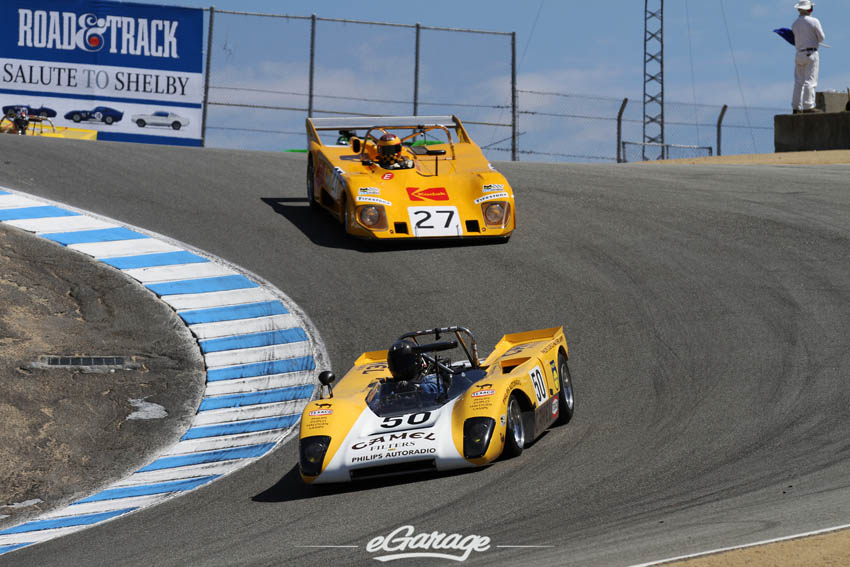 If you can't, you can always settle for the crowds at the corckscrew where you'll find many families set up on their picnic blankets, ear protection in check for the kiddos, enjoying the sights and smells unique to Mazda Raceway and the Vintage Historics weekend.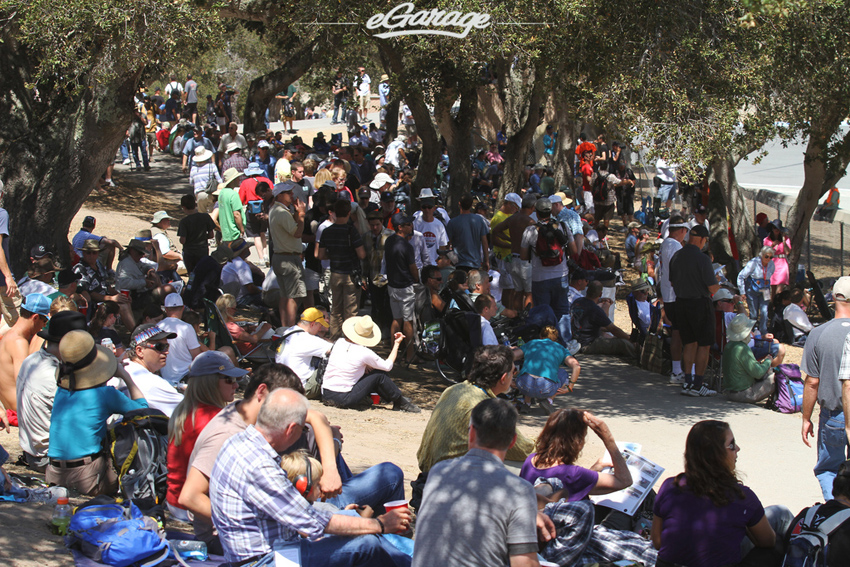 Unlike other events in Monterey, The Reunion is open to the public. I've heard that the high priced events or the elitist feel that surrounds Monterey this week can deter some from attending. But one day of practice or racing at Laguna Seca can be experienced for the same price as a day at a ballgame. And if you're the kind of person whose hair stands up on the back of their neck when they hear a Porsche 962 scream down a straight away or get a little bit woozy (in a good way) by the smell of gasoline, Laguna Seca during Monterey's "Car Week" is for you.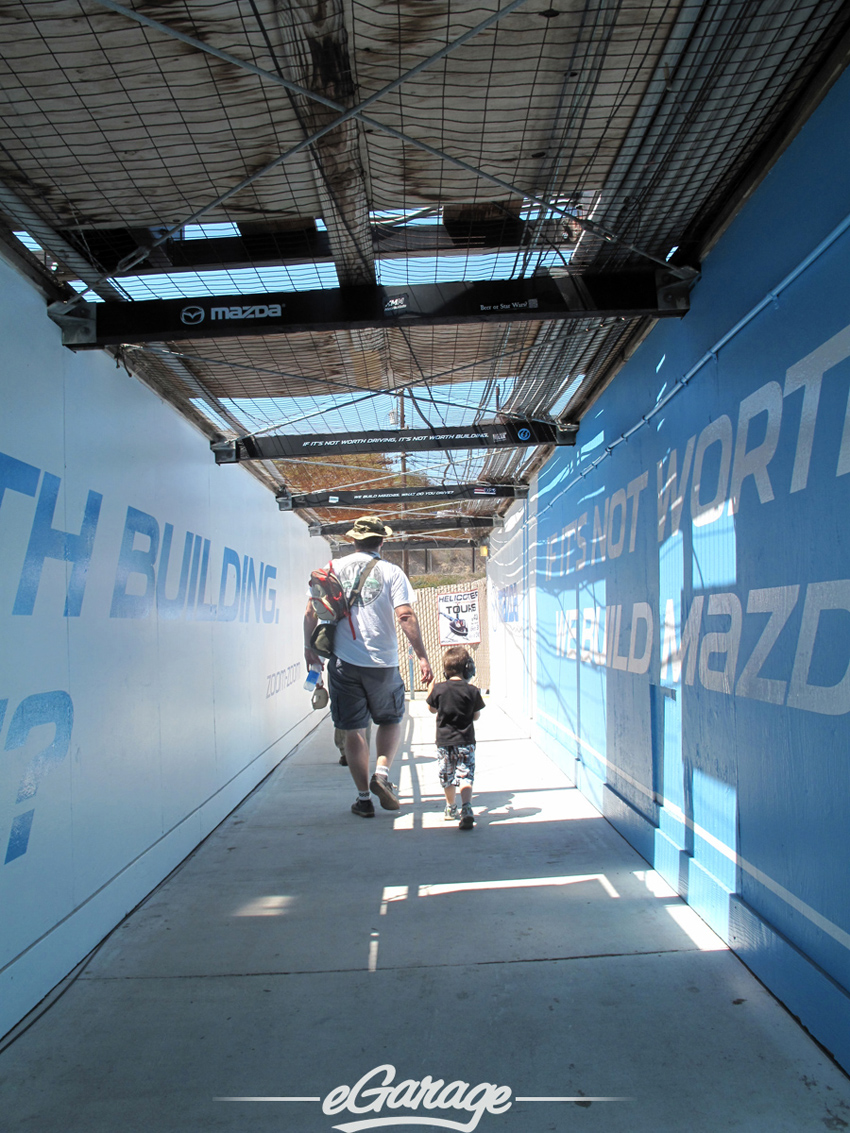 If we could post more pictures without making your load time unbearably slow, we would. Instead, you owe it to yourself and all those who care for your well-being to click HERE for more amazing pictures of paddock AND track!