Words: Nic Jimenez | Photos: Ernesto Che and Nic Jimenez
For 3 days at the end of each summer the Fairgrounds in Pleasanton, California becomes a living, smoke filled, fire breathing city of Automotive. For this year's Goodguys Rod & Custom Show, nearly 3000 cars take over the city with a sprawling of pre-1972 Automobiles. Not only did eGarage attend but this time we brought out the sinister 1965 Buick Riviera that Zane Cullen from Cotati Speed Shop appropriately named "The Freak".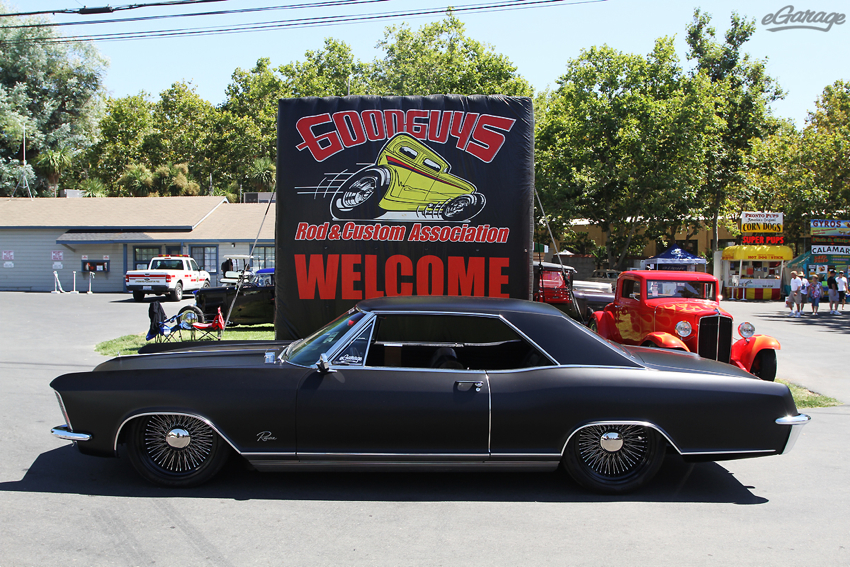 Upon entering the gated City of Rod and Custom Culture, you hear V8 revs and the sound of old school rock and roll. Your vision is quickly consumed by the symmetrical rows of customs, classics, hotrods, dragsters, and the quirkiest trucks and vans ever made.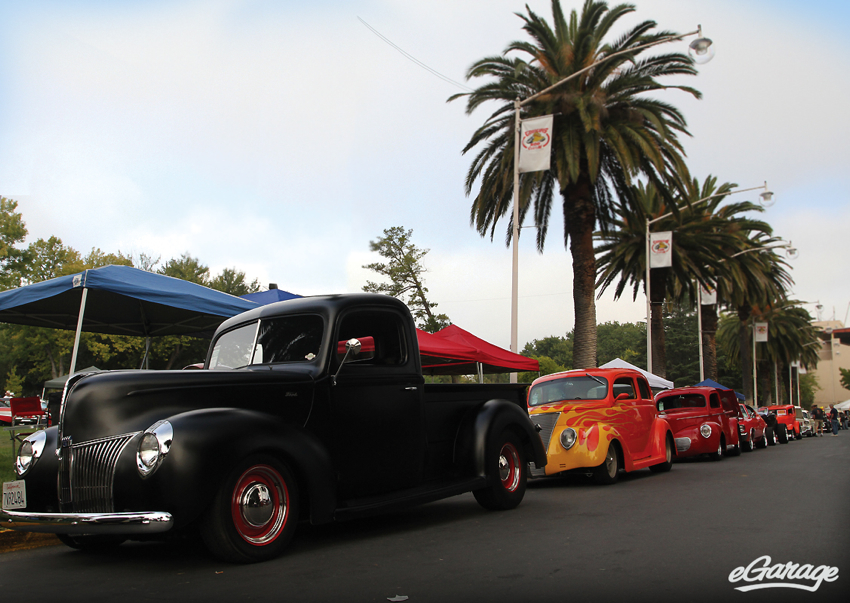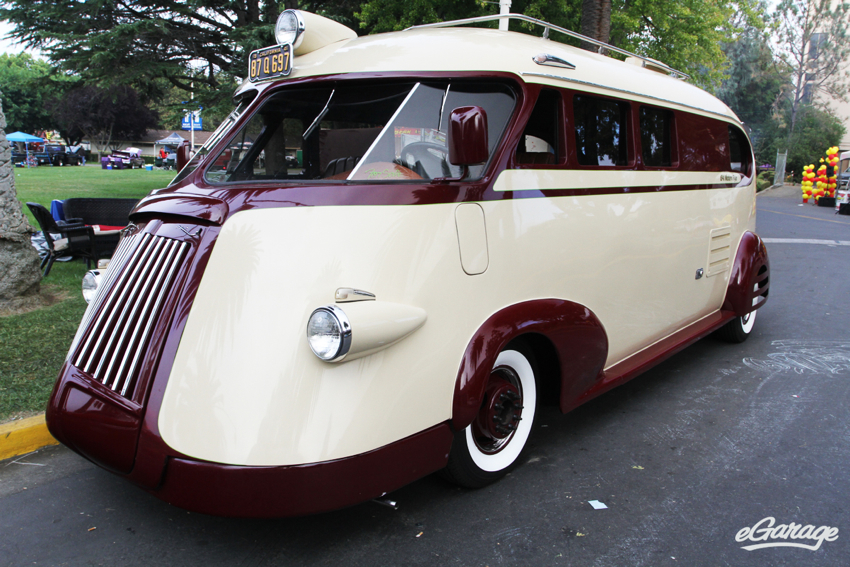 It takes nearly 3 full days to see each and every vehicle placed throughout the entire fairgrounds property. The most noticeable common bond is every person's passion for what they have brought to the Goodguys Pleasanton show. It's like show and tell for grown ups who can barely control their Automotive emotions.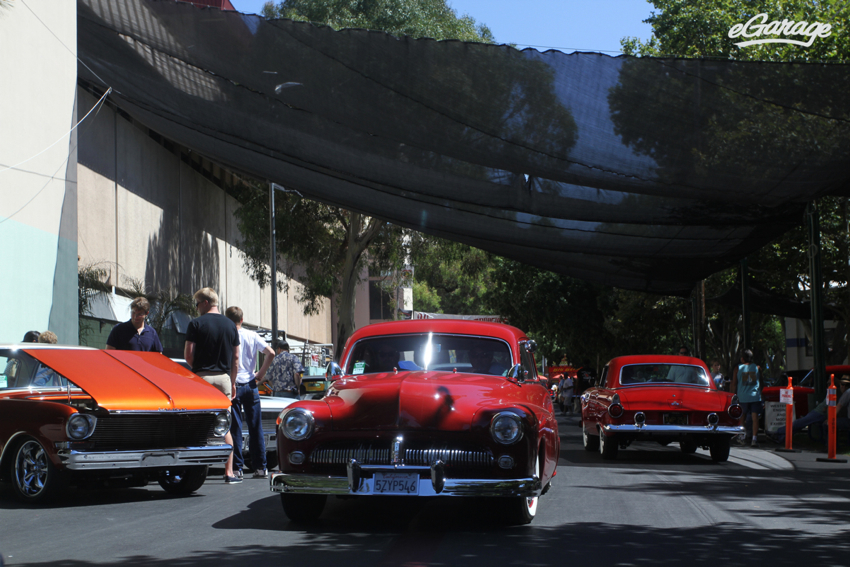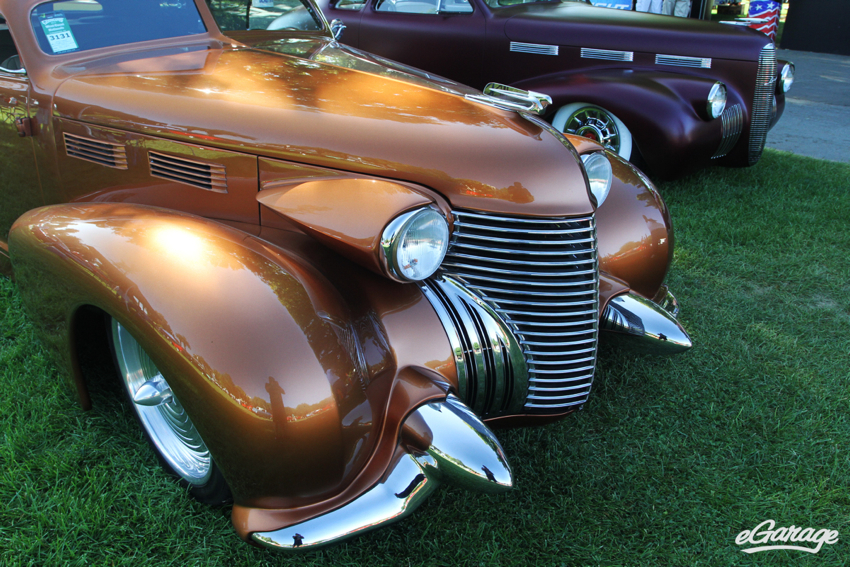 The atmosphere is as friendly as a smiling stranger's "hello".  Even though there are 3000 cars there isn't the slightest hint of ego. Lots of pride with this society of personal style. Even when the owners of the "PureHell II" Camaro Z28 tell us about their 5.83 @ 247mph run this past May in Sonoma – it's a story without a bragging tone. It's a tone that only true car fans can translate.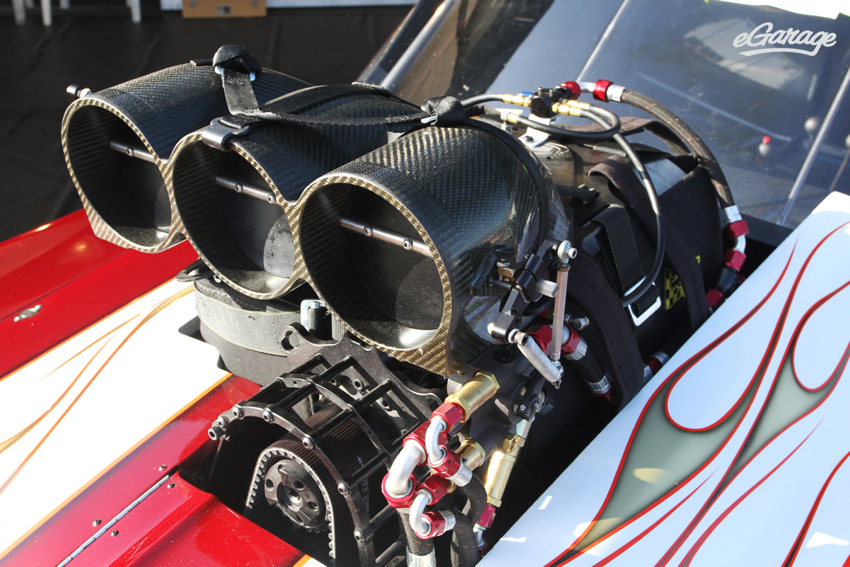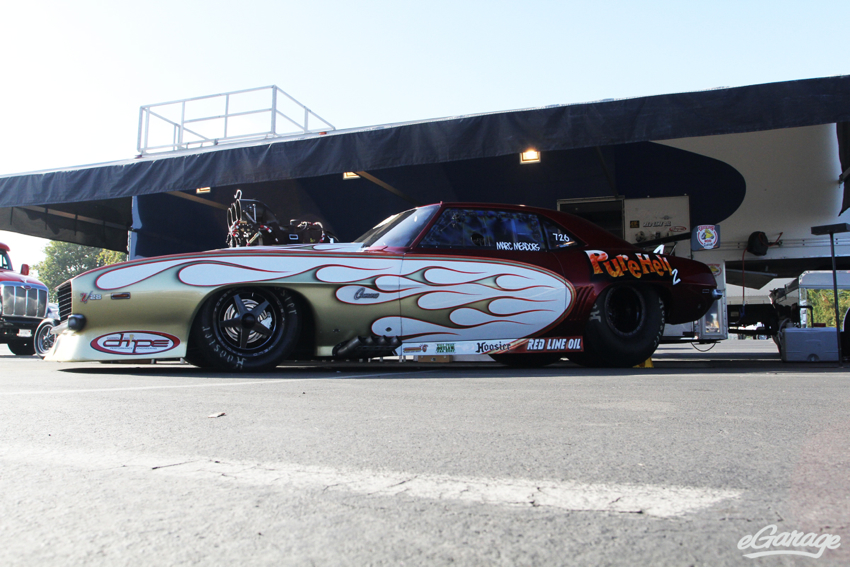 Don't be mistaken about Hod Rod Culture, we are a long way from Fonzie and Happy Days. There is a natural creative nature which derives from personal experience that goes into the personalization of these Automobiles. The energy is quite different from what we have experienced from exotic and luxury car shows.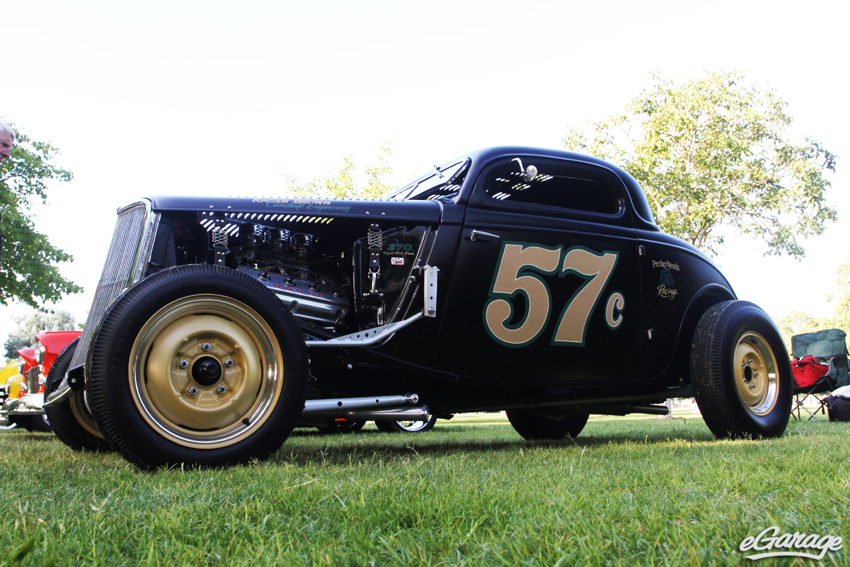 It is my understanding that at the end of the World War II, many young men returned to America with a few bucks and an overwhelming sense of freedom. SoCal provided a unique location which promoted creativity, it was this sense of freedom coupled with the experience of war that birthed the Hot Rod and its unique Culture. The basic idea: more power and less weight. This eventually led to chopped tops, channeled bodies, pinched frames, dropped axles, and eventually wide tires.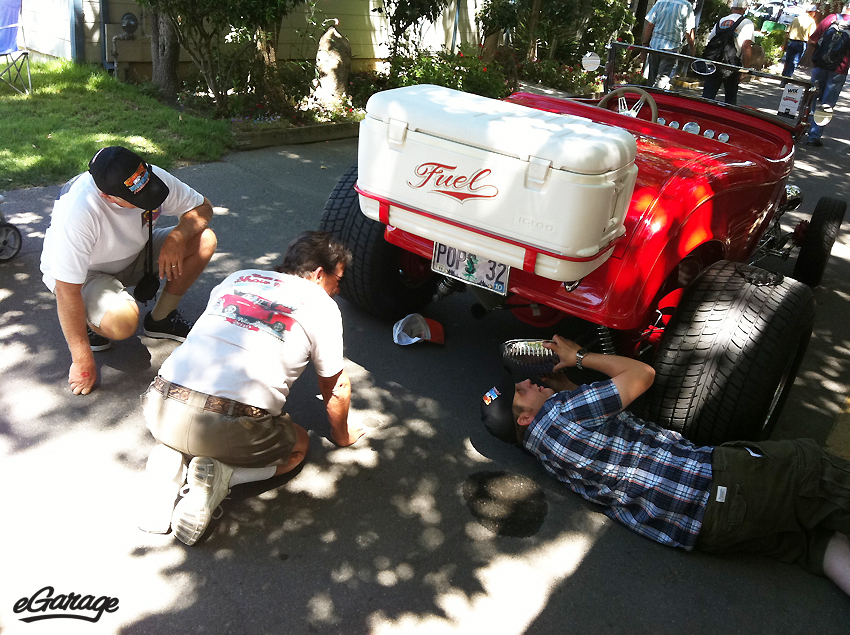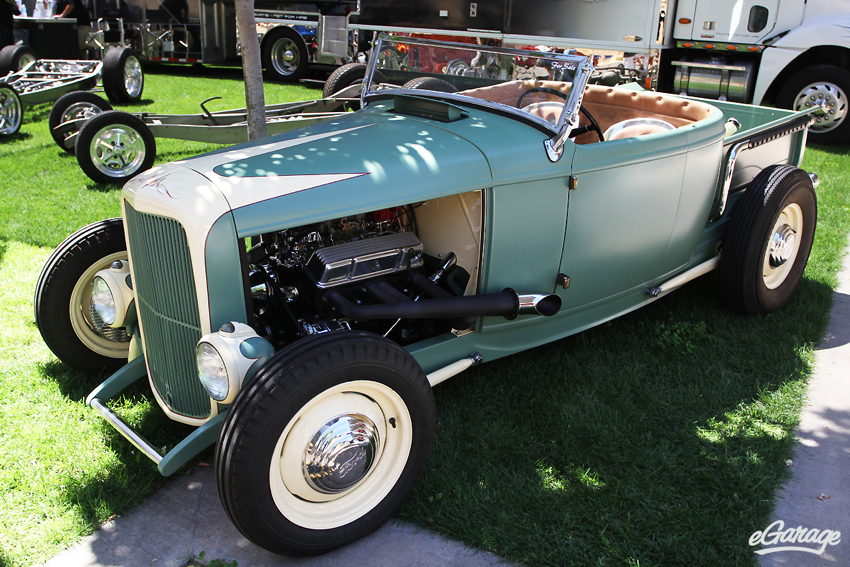 Over the past 50+ years the Hot Rod culture has spread all over the world. As technology has advanced so have the ways in which Hot Rods are now built. Even though it has somewhat divided the old school purists from the modern builders there is still a mutual respect that will never turn to Hot Rod guy on Hot Rod guy violence. Inspiration is vast, and although a traditional Hot Rod and a modern custom build might be built and/or developed with different methods it still takes a lot of working hours to get there.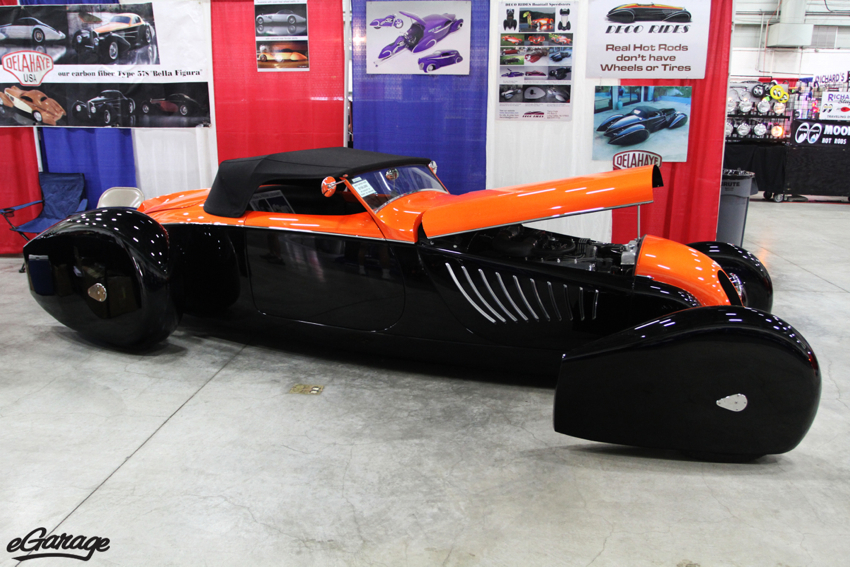 Dave Rios's 1940 2door – its deep black-cherry boasts a 950 horsepower, twin turbo 406 Chevy built by The Hot Rod Service Company . This Hot Rod build is not comprised of trends or an eco friendly attitude. The only thing "pure" about this car is that it's PURELY AWESOME!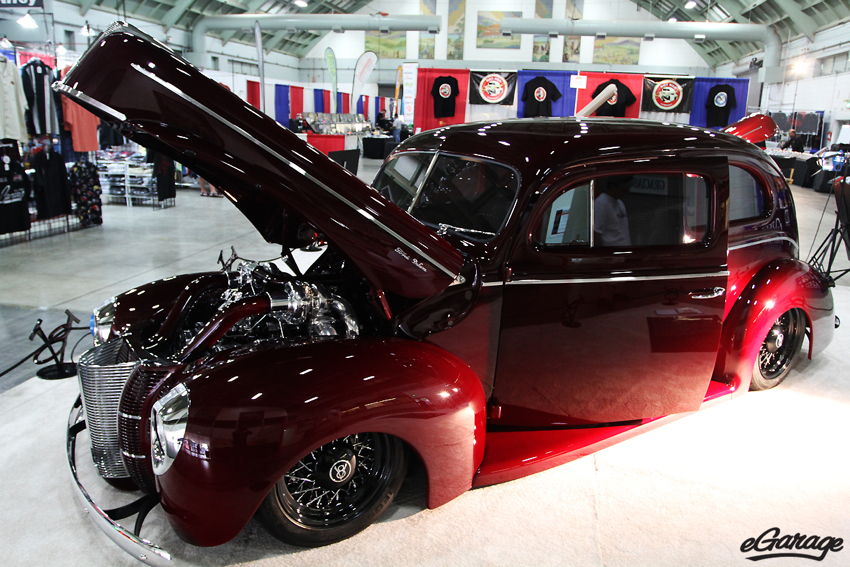 The Roadster Shop (TRS) traveled to California from Illinois to showcase their high quality alternatives to the mundane "over the counter" and "one size fits all" chassis and street rod mentality. This is one of their most recent displays of muscle, a Custom 66 Chevelle SS. Be on the lookout for more from TRS as they work their magic on the eGarage '69 Camaro dubbed "The Truth".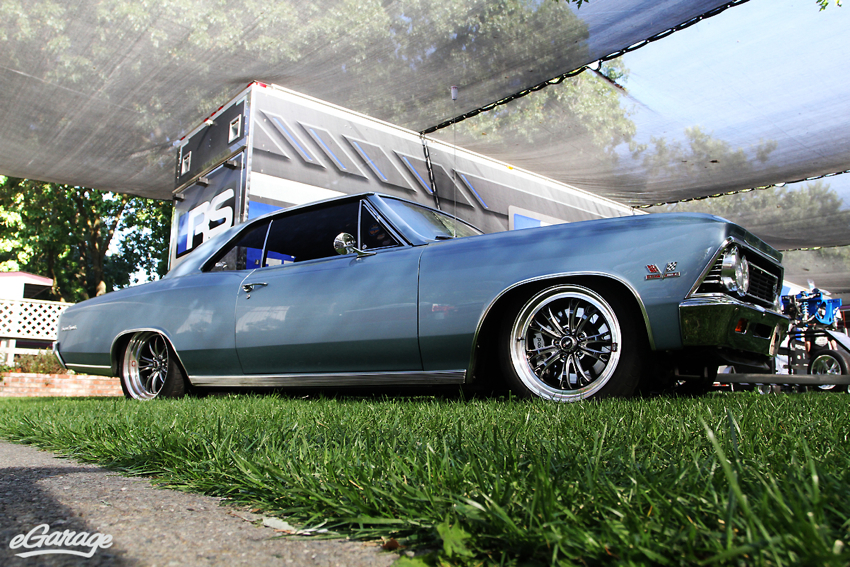 Hot Rods and Hot Rod Culture have been an interest of mine since I was in preschool. Along with that came a household full of Mustangs and other muscle cars. They are as different as oil and grease – every car here (individually) at Goodguys is loud and in your face. As much as I love the aroma of new car smell, I could not say it's any better than the oil, fuel, vinyl and burnt metal smell of a Hot Rod or a muscle car. 90 degree weather kept everyone simple to past events' t-shirts and shorts. There is enough county fairground style food and beer to keep any guy happy. When a Goodguys organizer asked what size shirt I wore, I replied "Hot Rod Medium". This made all the organizers laugh as they handed me a complimentary Goodguys t-Shirt – XL.
CLICK HERE TO SEE THESE + MORE PHOTOS FROM THE GOODGUYS ROD & CUTSOM SHOW