Words/Photos: Raphael Belly
Monaco Grand Prix Historique is not only a simple revival period for old car enthusiasts, it is also the meeting point of a lot of small car rallies and car collectors.
For example, the Bentley Drivers Club came with more than 10 old Bentleys and the Credit Suisse Drivers Club participants had the chance to do a few laps on the Monaco racetrack during the Grand Prix Historique.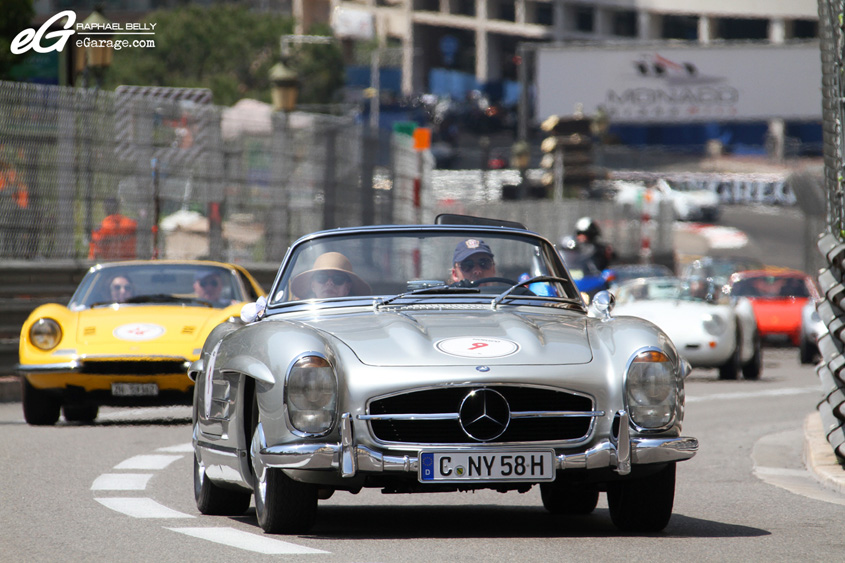 But the main attraction during this Grand Prix Historique is the auction's sales (Coys, Bonhams, and RM Auctions). Taking place in Grimaldi forum (the same building as Top Marques), RM Auctions total sales reached a galactic price of €43,410,615. With 3 Ferraris on the podium: 1957 Ferrari 625 TRC Spider sold for €5,040,000, a 1966 Ferrari 206S Dino Spyder sold for €2,520,000, and a 1952 Ferrari 225 Sport Spyder Tuboscocca sold for €2,520,000.

During these auctions, eGarage got the unique opportunity to get close to two pieces of art: a Talbot-Lago T23 Teardrop Coupe Figoni & Falaschi (chassis 93064) and a Ferrari 410 Berlinetta Speciale Scaglietti (chassi 0594CM). These 2 cars weren't on the RM auction list and haven't been shown to the public yet as they will be presented in August for the Monterey auctions in California.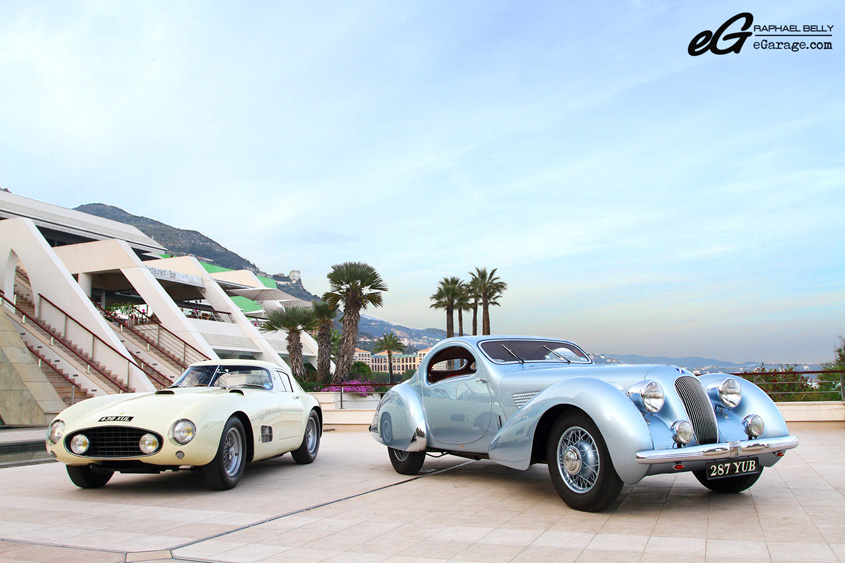 The light blue one is Talbot-Lago T23 Teardrop Coupe Figoni & Falaschi (chassis 93064).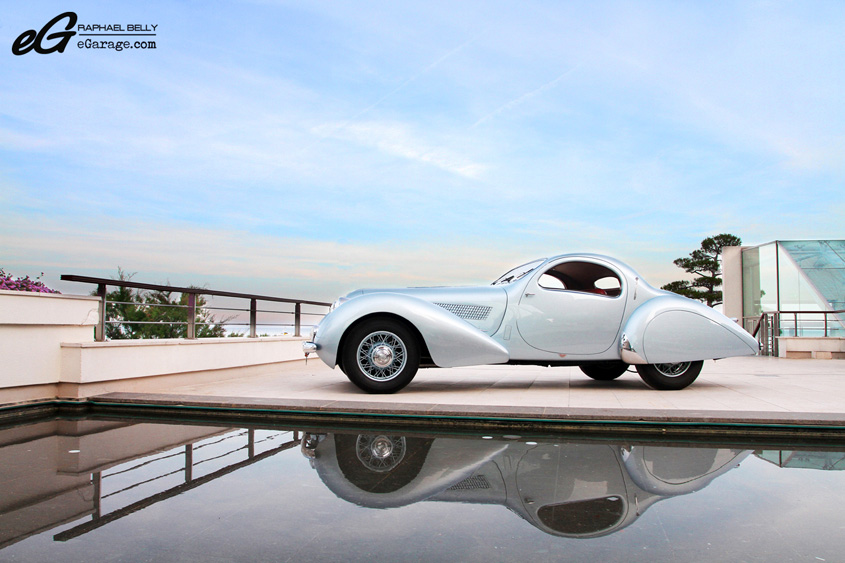 Giuseppe (or Joseph) Figoni was born in 1894 in Piacenza, Italy. He started working as an apprentice to a French wagon builder at the age of 14 and he soon seemed to be a true artist in metalwork. He left to fight in World War I and when he returned he opened up a body repair shop in Boulogne-sur-Seine (a suburb of Paris). He began by modifying the coachwork of touring cars. The quality of his work allowed him to establish a prosperous business. In 1925, Figoni was building complete bodies on a variety of chassis, including Delahaye, Bugatti, Renault, Delage, Panhard and Alfa Romeo. In 1935 he acquired a partner, Ovidio Falaschi, who also originated from Italy, creating Figoni & Falaschi. This partnership created some of the most memorable designs of the 1930s through 1950s. Falaschi kept an eye on the finances while Figoni provided the designs.
Figoni was obsessed with aerodynamic efficiency, that's why he decided to create this exotic T23 Teardrop Coupe. The nickname Teardrop is due to the design of this car which reminds of a teardrop.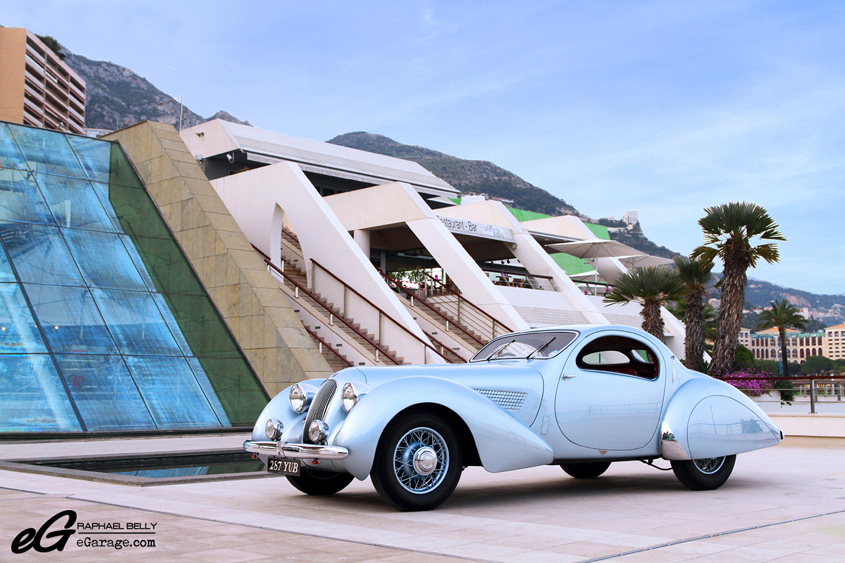 Peter Wallman (RM Auctions car specialist) describes this car  as "one of the world's most stunning and chic automobiles and a masterpiece of French artistry and Art Deco design".
He finds this car "simply breathtaking with perfect proportions and gently sweeping curves wonderfully representative of France's prewar design themes".
The Talbot Lago T23 Teardrop is not just a good-looking face, a very similar car (a Talbot T150) finished third in the 1938 Le Mans 24 Hour race using the same motor that the T23 is powered by – a 115 BHP, 3.996 cc inline six-cylinder engine.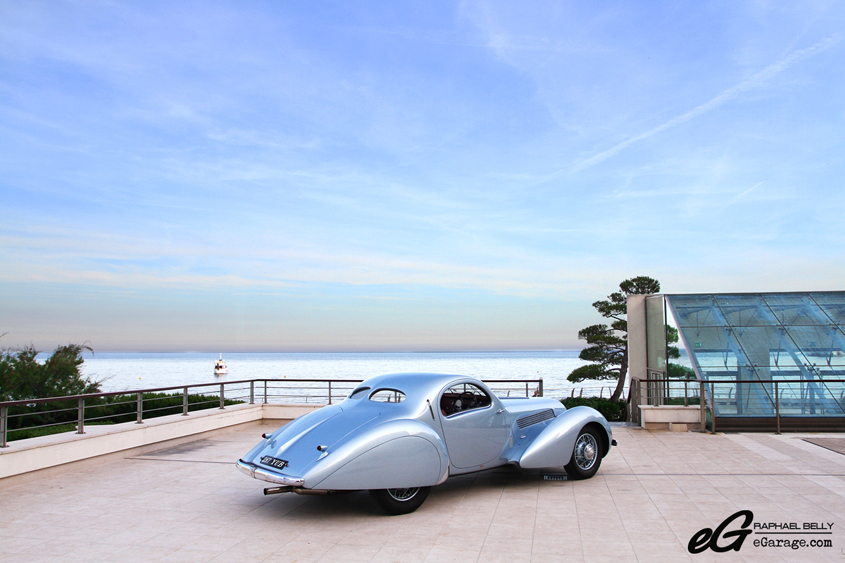 Only 16 T23 Teardrop Coupes were made by Figoni et Falaschi with 2 different body styles: 11 in "New York Style" (named like that after the car exhibited at the 1937 New York Auto Salon), and 5 in "Jeancart-Style" (name of the first owner). 93064 is one of these five, estimated between $2,500,000 and $3,200,000, which sits well with the last time the car was auctioned, also by RM, in 2010, when it sold for approximately $2,789,600.
The cream white car is the unique Ferrari 410 Berlinetta Speciale Scaglietti (chassis 0594CM).
Unique because in 1955 Scaglietti designed especially 4 Ferrari 410 for the Carrera Panamericana race (open-road race in South America). Two 410 Sport Scaglietti Spyder and 2 customers cars: this 410 Speciale Berlinetta (chassis 0594CM) and a 410 Speciale Scaglietti Spyder (chassis 0592CM).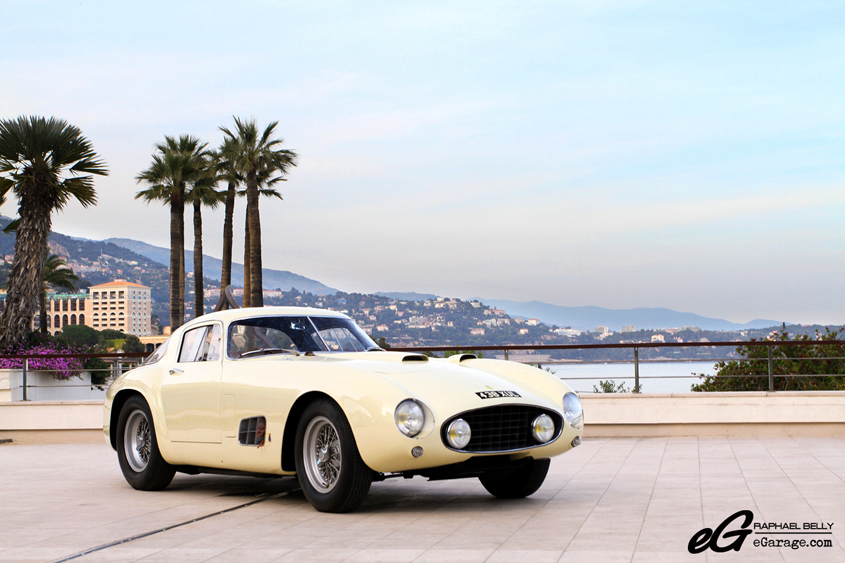 It was delivered new to French industrialist and Ferrari board-member Michel-Paul Cavalier. Painted creme-white, the one-off road car combined racing running gear with a well appointed interior. Cavalier owned the car for nearly a decade. The subsequent owner re-painted the car red. Since then it has been in the possession of prominent collectors like Pierre Bardinon and John Bosch. The latter had it restored to its original configuration and color (cream white). Now in British ownership, the fixed-head 410 S was shown at the 2009 Concorso d'Eleganza Villa d'Este.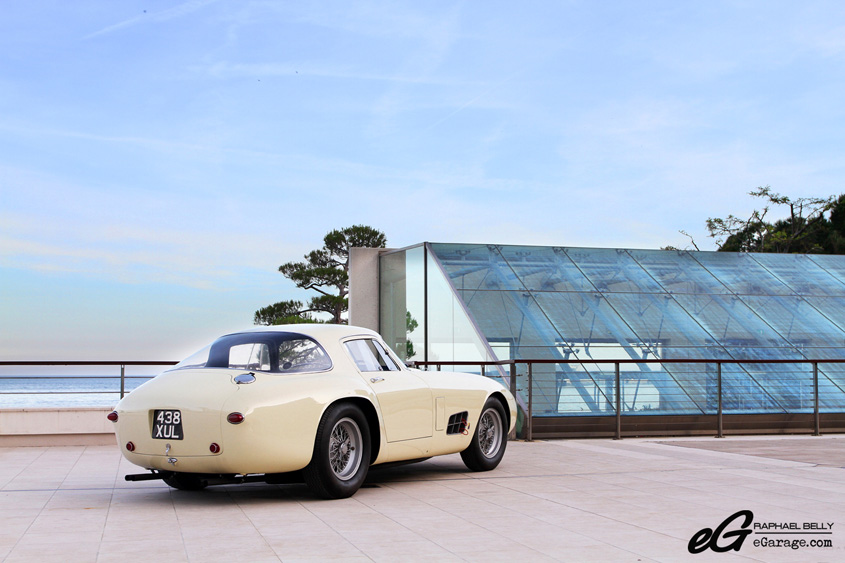 Inside the car we obviously find in front position a 4.963 cc V12 engine, delivering 340 HP at 6000 RPM. It is fed by 3 Weber carburetors. The 410 Berlinetta used drum brakes at the front and at the rear. The front suspension was in double triangulation with helical springs whereas at the rear it used leaf springs. The four 410 cars were ready for the 1955 Mexican Carrera Panamericana but regrettably the organizers had to cancel the rally due to too many fatal accidents caused by the very bad state of the road.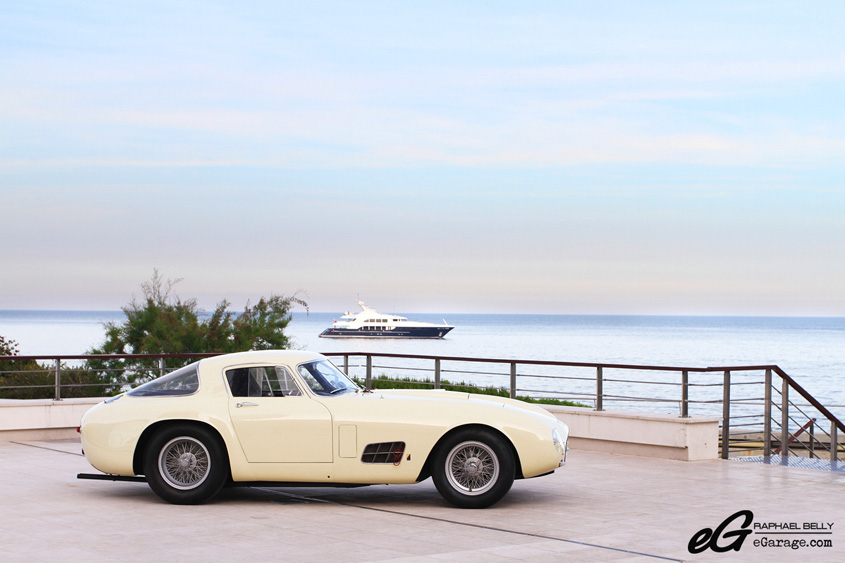 Whole restored after it was sold $3,822,500 in August 2001, consequently we can expect that the $4,000,000 mark may be reached in August at Monterey.
No doubt that these two jewels will find a new owner in Monterey, the only mysterious thing is the price that will be paid to get one of them (or both!). But regarding their specifics it would be more appropriate to speak about investment. And as said, love doesn't count the cost.
Ferrari 410 Berlinetta and Talbot Lago T23 Teardrop Photo DOWNLOAD HERE