Words: Drew Larrigan | Photos: Raphael Belly
Monaco Nights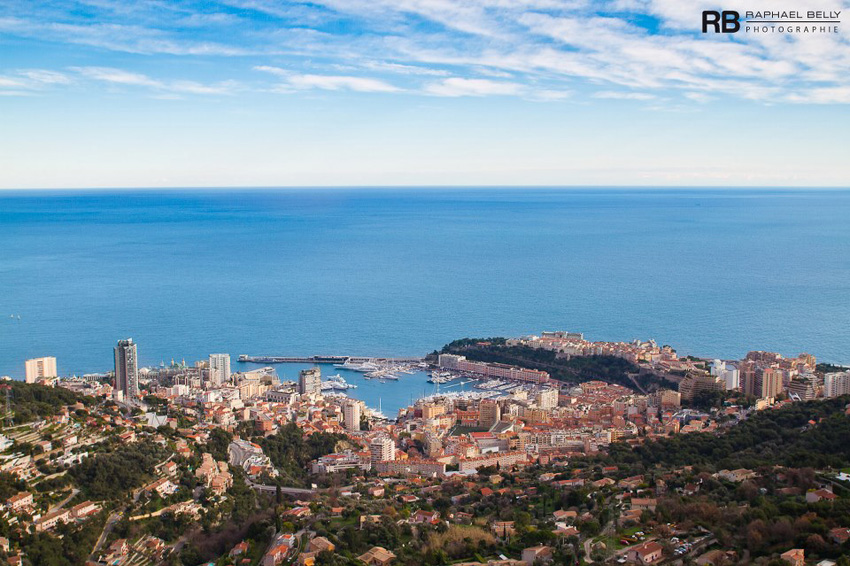 Monaco. A place of unparalled luxury. A habitat for the extremely wealthy to escape and enjoy the Mediterranean sun, their million dollar flats, yachts, and supercars. This amazing stretch of coastline allows the world's 1% to bask in the luxuries of life and, as cliche as it may sound, blend into an atmosphere where they're closer to the common man. This small fairy tale stretch of high cliffs and rocky coast isn't just dreamy because of life's luxuries, the landscape there is truly uniquely beautiful. It's clear that the Monte Carlo Casino and the tax benefits aren't the only reasons why the wealthy reside here. What was once a port for the olive trade is today considered the prime place to see supercars in their natural habitat – the streets.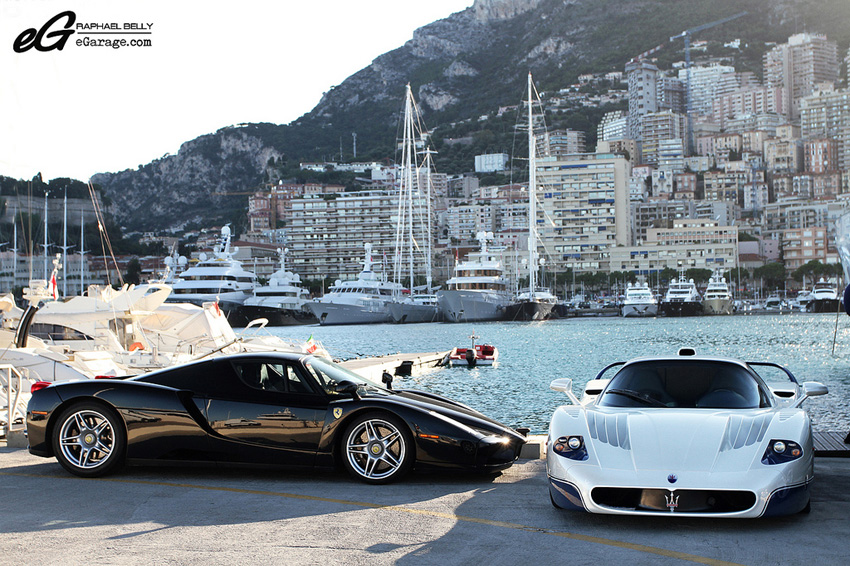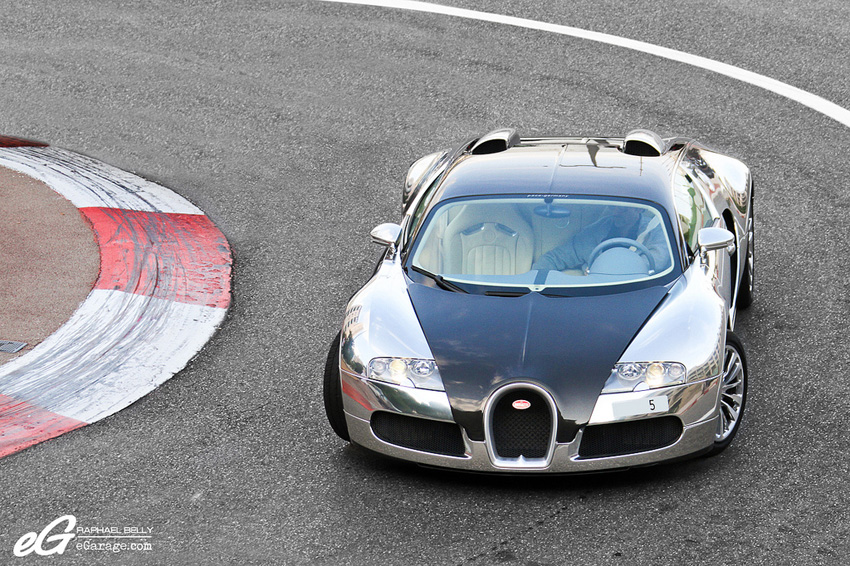 Monaco is a conundrum for eGarage, it's the home to the Monaco Grand Prix, and some of the world's must precious cars. As automotive storytellers we only set a few rules for our creativity, no car crash stories, never use the term "car porn", and tread lightly with car spotters. Privacy is important, eGarage works closely with automotive enthusiasts on a daily basis and although cameras are welcomed we want to ensure the content is captured creatively and tastefully. But we one have an exception for the car spotter category, Raphael Belly.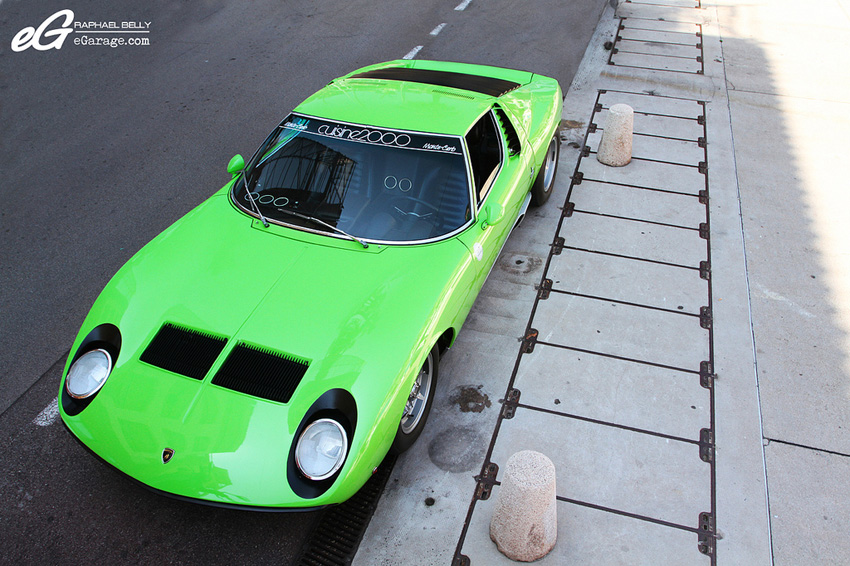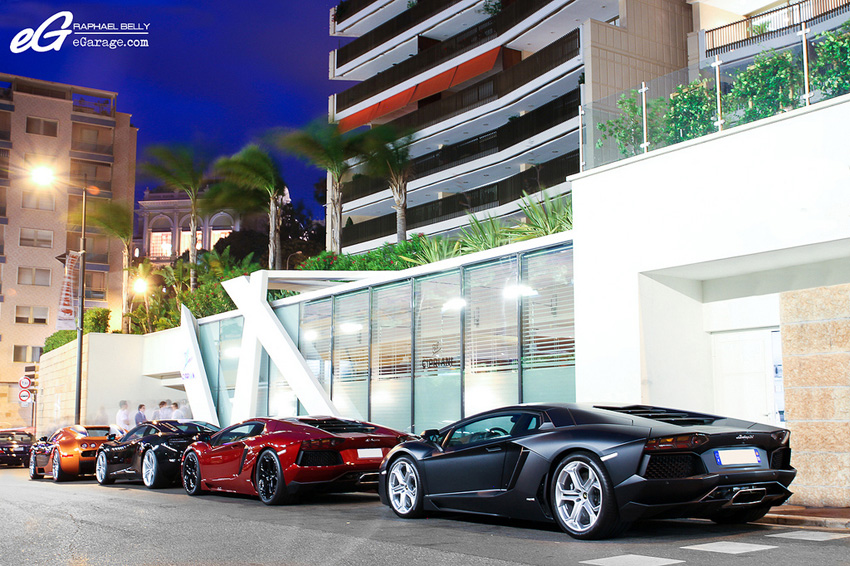 I met Mr. Belly a few years ago because of our common interest in photography. My team enjoyed his perspective and he believed in eGarage's misson. After years of electronic communication, it was time for me to meet Raph and ultimately discover the essence of Monaco.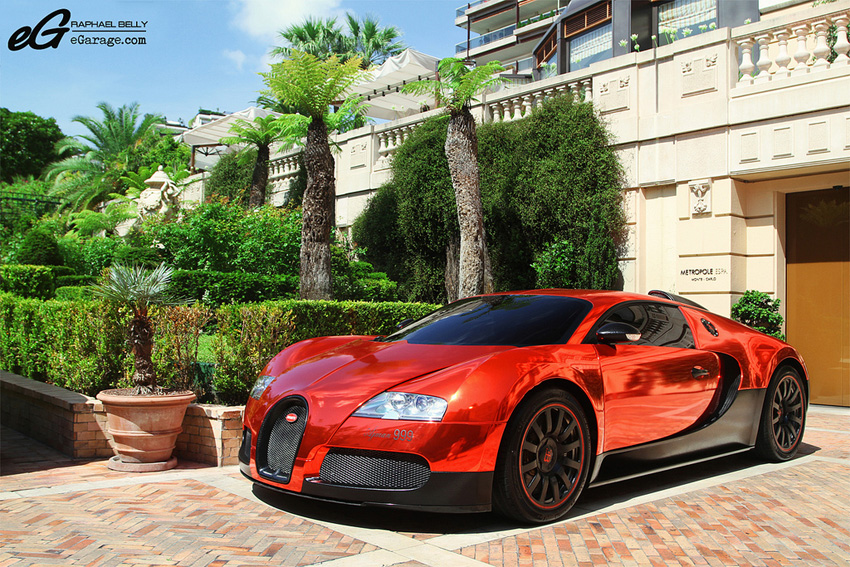 With a brief break in my month long European travel schedule I decided to take my rental car through the twisty roads of Italian alps from Turin, Italy to Monaco. Immersed in the scenery, it quickly became apparent what made this land so magnificent. As I hurled my Fiat Panda up the snowy Italian mountain pass I waited at a tunnel which lead to France. I waited patiently for the one lane tunnel to allow our direction to pass. Once it did I sped through to be welcomed by the a much warmer, clearer France. After a beautiful decent down the mountains on one of the sexiest roads I've driven I arrive at the cliffs over looking Monaco.There I was met by a red Skoda Monte Carlo Edition Fabia. In my very broken French I say "Boujour!" This was returned by a suprisingly good English "Hello!"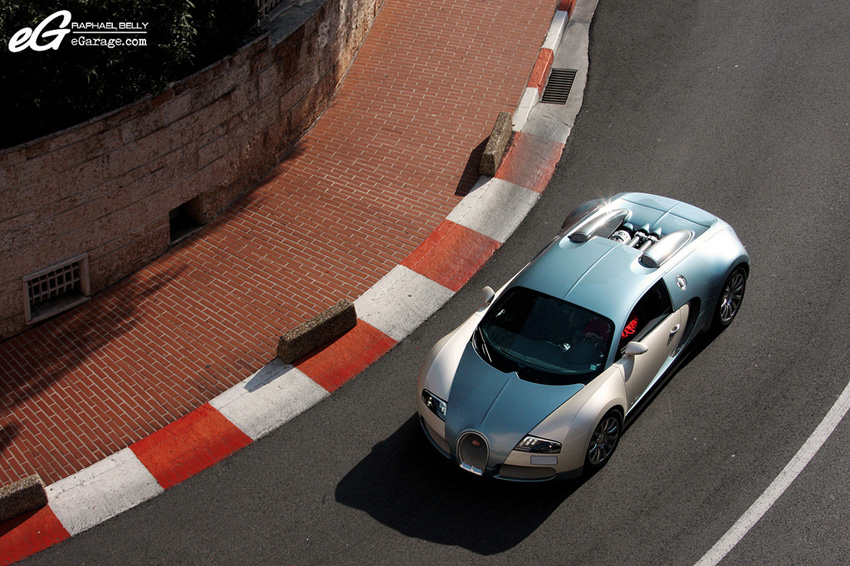 Despite knowing each other's photography we've never had an in-depth conversation, so what better way to start than beers at a Monaco brewerey, Brasserie Monaco, located conveniently at the port where many of Monaco's largest yachts reside. Raphael quickly points out we are situated right on the Grand Prix track and noted the construction of the grand stands that are already being prepared more than a month before the race.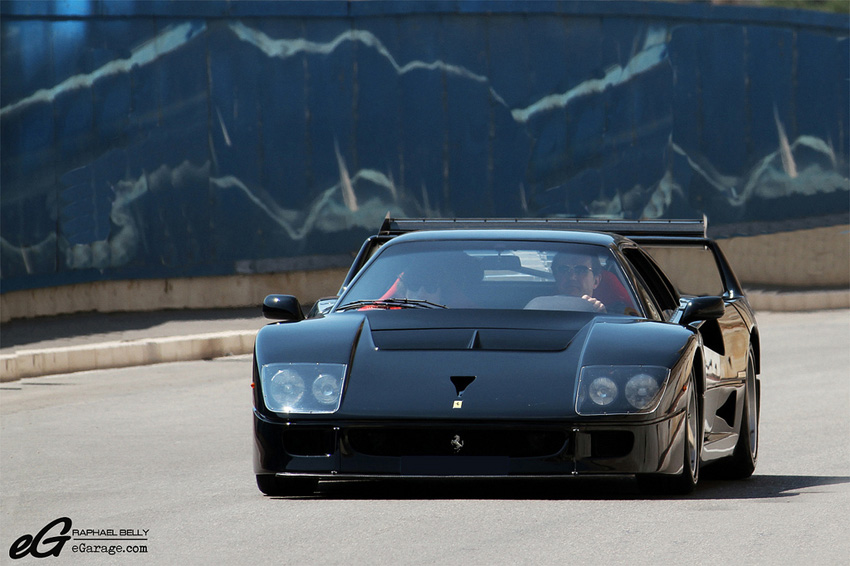 He impresses me by ordering us each 1 liter of beer that expedited our conversations around the common passion of the automobile. I shared my stories from my travels and asked about the events (put in links here) that he has covered for eGarage. I quickly learn of the depth of Mr. Belly, a true student of the Automotive. He shares his iPhone with me revealing some of the recent cars he has discovered in Monaco, and adds historical facts to each photos. I sat there enthralled by the history of these European cars that most Americans have never heard of.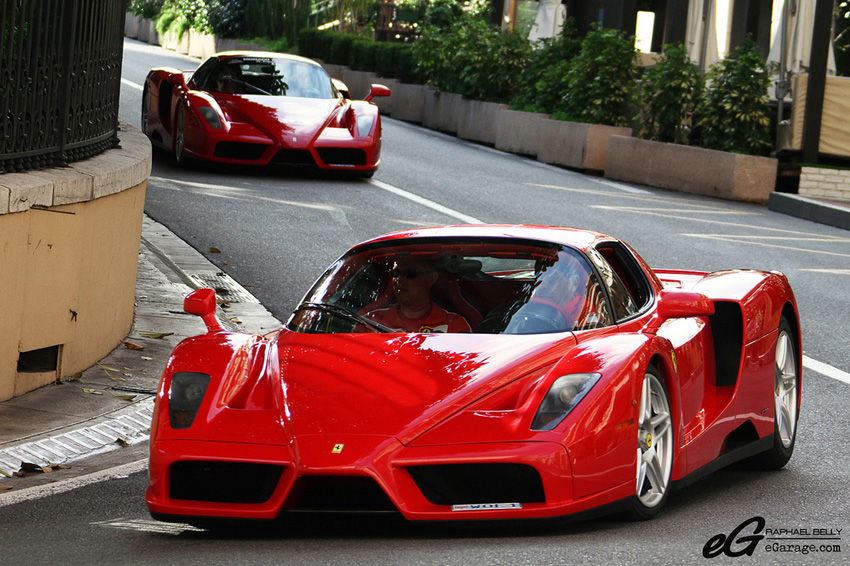 Thanks to my liter beer, my day became extended and I wanted to know about Monaco. I sought more than what I already knew of Monaco, the fancy cars and the wealth. I wanted to know what else defines Monaco's car culture. This was easy for Belly, he said, "I must take you to the private garages."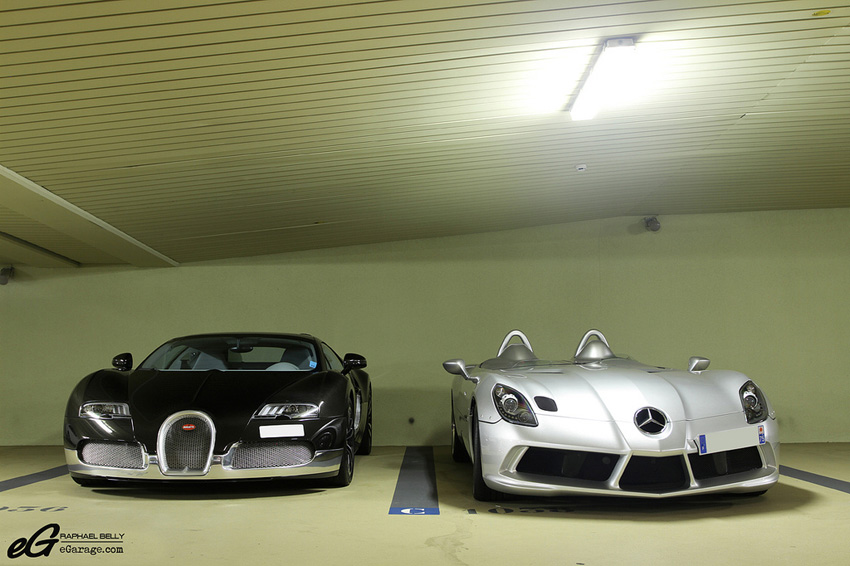 This was when Monaco really came alive for me. Private garages? Yes, Belly tells me. Monaco is like worm holes, much can be seen above, but the true secrets hide below.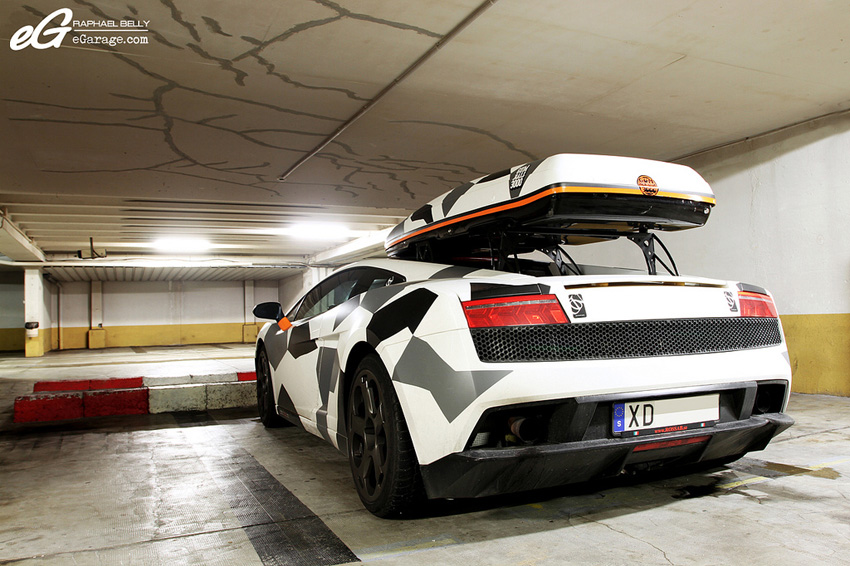 Like a professional tour guide he takes me to the first garage. As we enter, he already knows what is hiding under the car covers or hidden behind the locked stalls. Zonda here, Ferrari there. Usually this car is here, etc. It is amazing to me that Bugattis and Koenigseggs sit just beneath the surface of Monaco. As the tour continues, it becomes apparent that he is an expert about this. Not everyone knows these exist, he defines each garage by the automobiles within. I had to ask if there are garages he hasn't seen or a car's whereabouts he doesn't know? "Of course" he answered, "many in fact". This led to his explanation of surveillance in Monaco, and the goal to preserve the privacy of the citizens.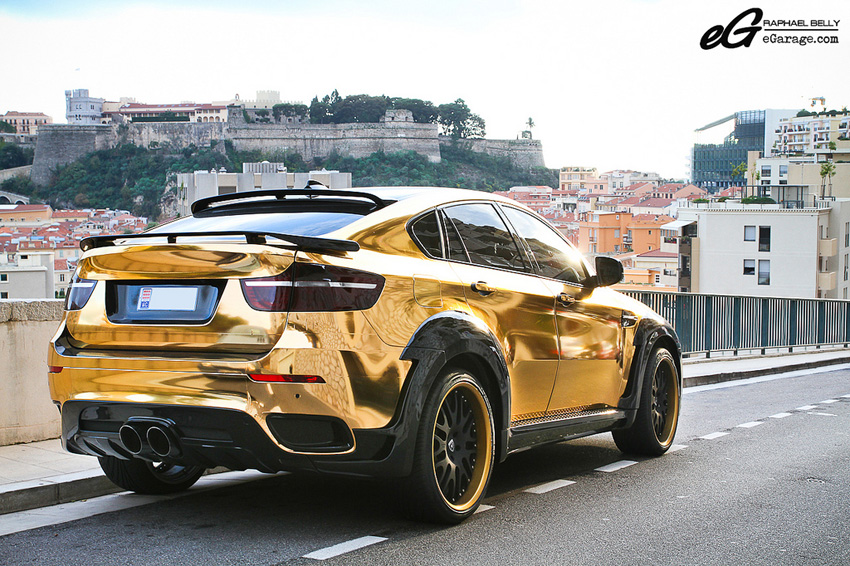 Although my visit in April is considered the off-season in Monaco, Raphael tells me of the severe problems Monaco has of people stalking these garages and actually sneaking in garages as people enter or exit. He continues to tell me the citizens who live here are powerful people, from heirs of empires to political powers from all over the world. Privacy is the culture here in Monaco, telephoto lenses are not allowed here nor are tripods as they resemble paparazzi. He tells me stories of car valets losing their job over photos of cars, and that today the police still look for the person taking a photo of a man's Bugatti EB110 as he was briefed by the police about it.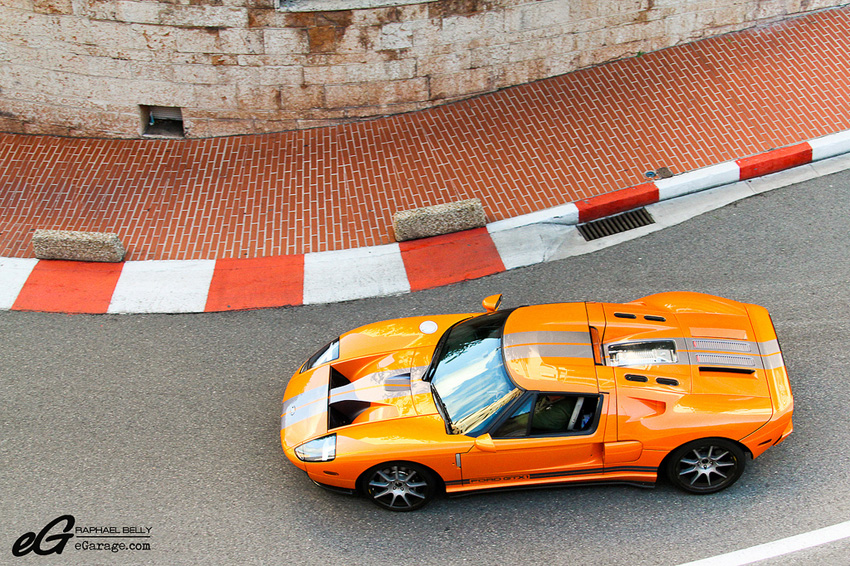 I understand the surveillance as we exit Monaco and I ask Belly to slow so I could snap a quick iPhone photo of downtown. Within 2 minutes, police control have us stopped to ask questions and check our papers. I learn that in Monaco your license plate matters, and if you're not from Monaco or the local areas of France that you will likely be stopped.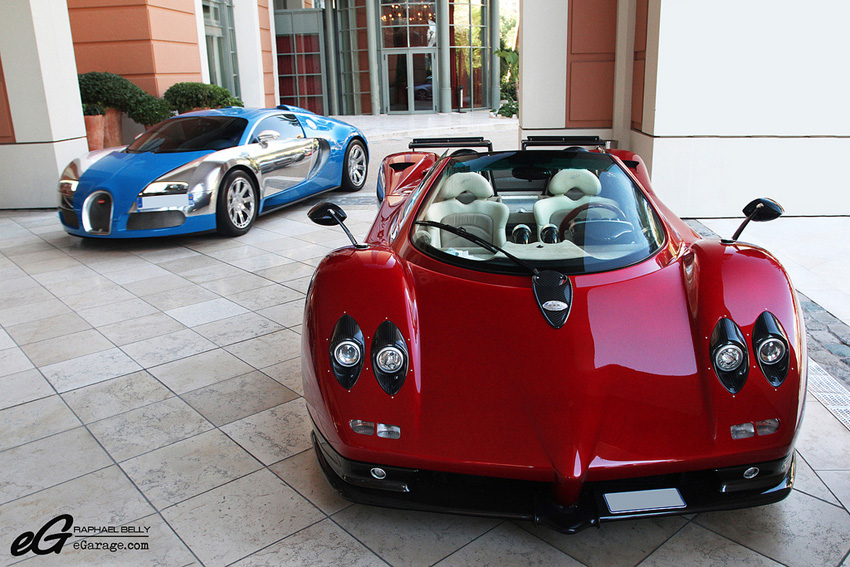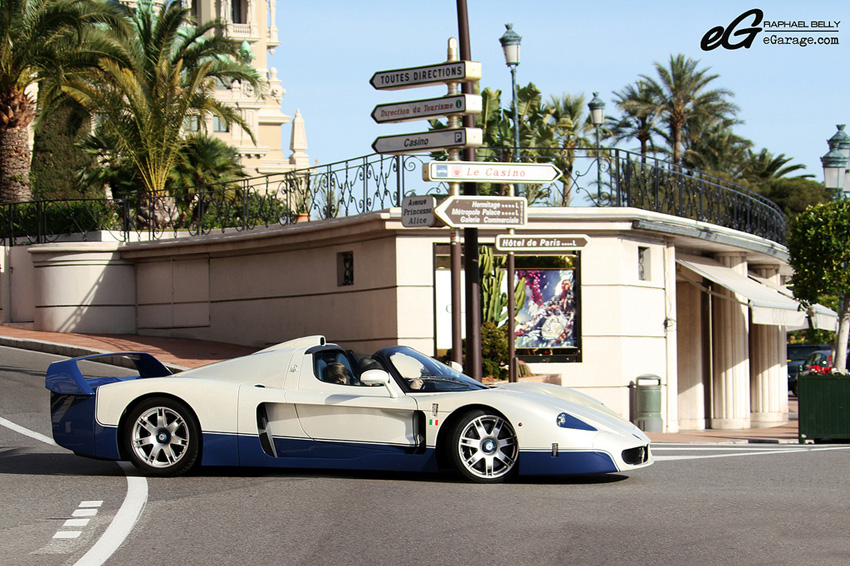 I had to ask Raphael his opinion on this control. He said he doesn't mind it, he's been pulled over like this many times, "just another routine check" he says. He believes in the privacy of the car owners here. "It's important for them to do this, it allows them to be ok with my photos because I respect these rules, and the owners." He is aware that it's better to be friendly, compliant, and take photos that the owners will appreciate than to "steal." Raphael has made friends with supercar owners here, they love his work and continue to provide opportunities to capture what it's like inside this rather closed off society. We couldn't be more grateful for the collaborative effort between eGarage and Raphael Belly.  As with most of our working relationships, this one has flourished organically and with great fervor.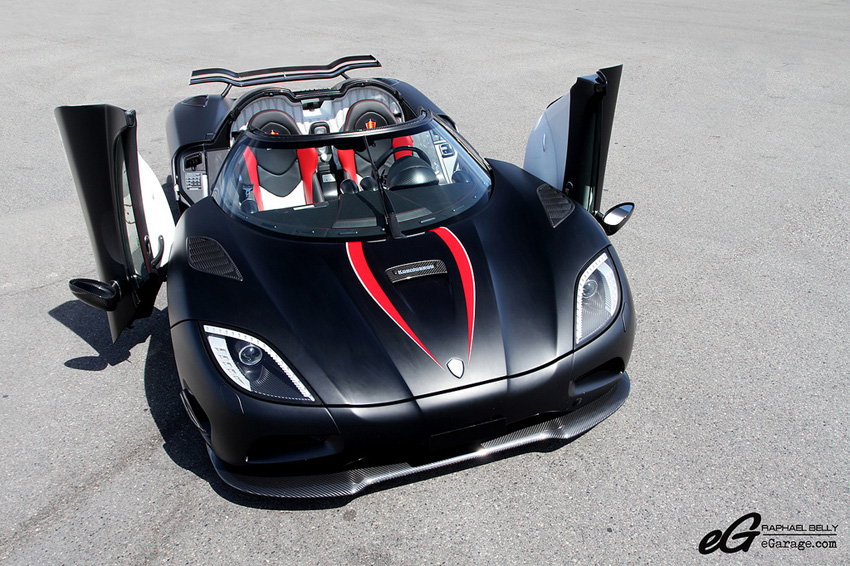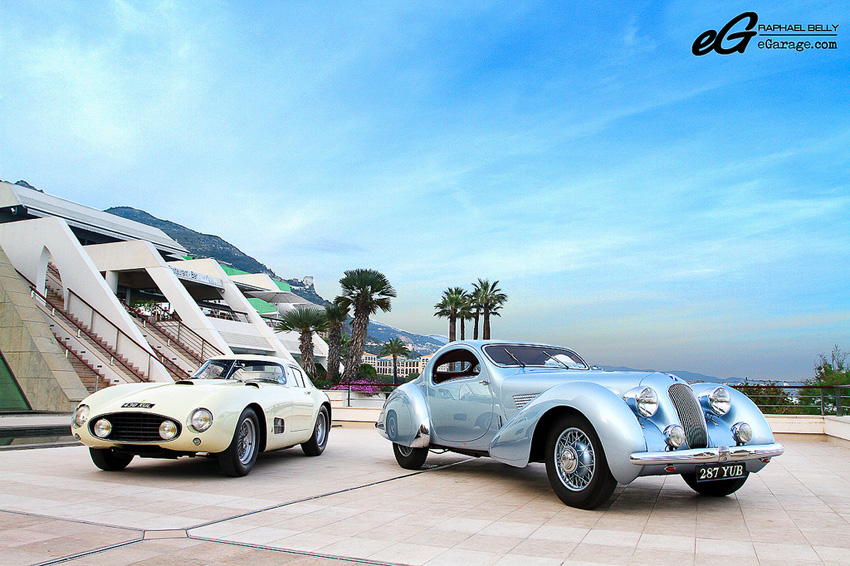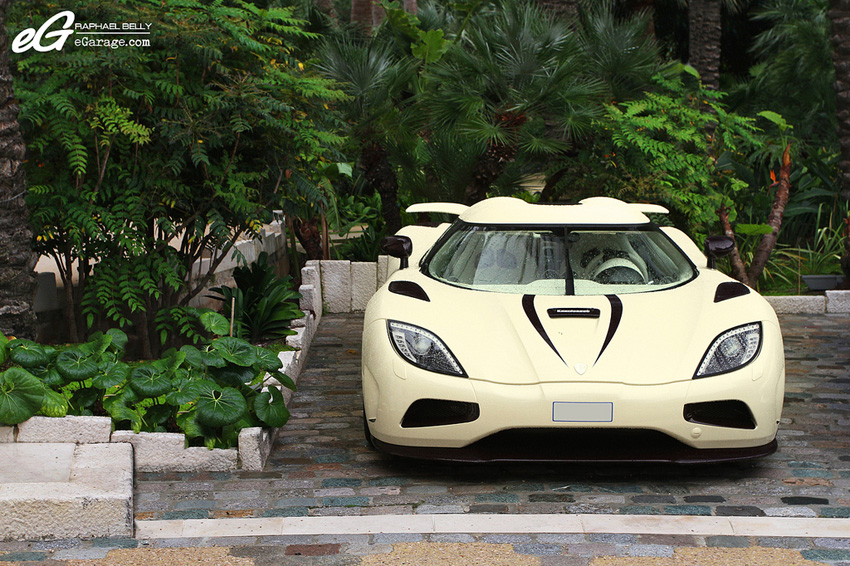 More photos from Raphael Belly in Monaco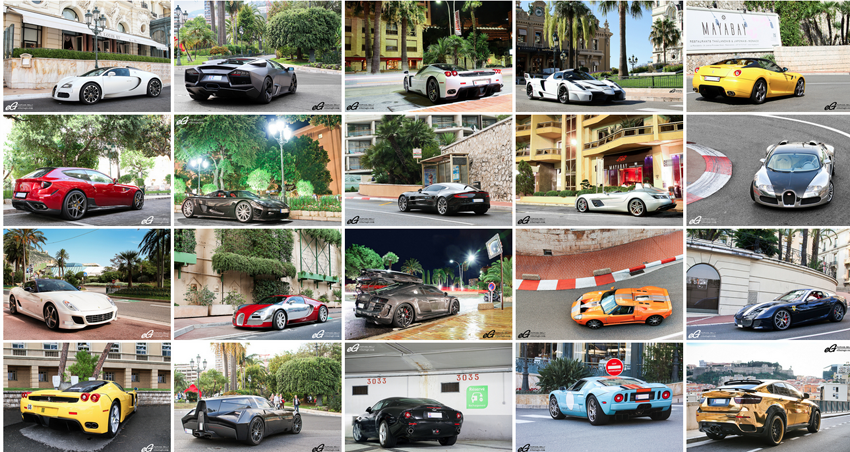 Most recent Raphael Belly |  eGarage.com  features:
• Mercedes-Benz SLS AMG at Paul Ricard •
• Blancpain: Paul Ricard HTTT •
• Ferrari Corse Clienti Paul Ricard HTTT •
• Gran Prix Historique Monaco •