Words: Nic Jimenez | Photos: Henry Wurtz
It isn't very often that you find yourself grouchy, in desperate need of coffee, only to find a sinister looking grey La Ferrari hypercar sitting alone parked behind a juniper bush.
This is however a common occurrence during Car Week every August along the Monterey Peninsula in California. It is highly likely that you will encounter at least one, if not all of your dream cars in one place.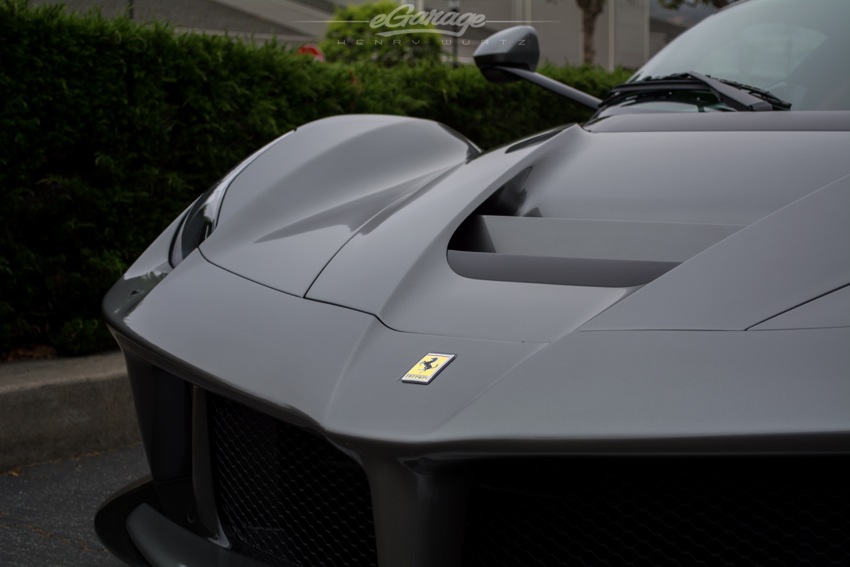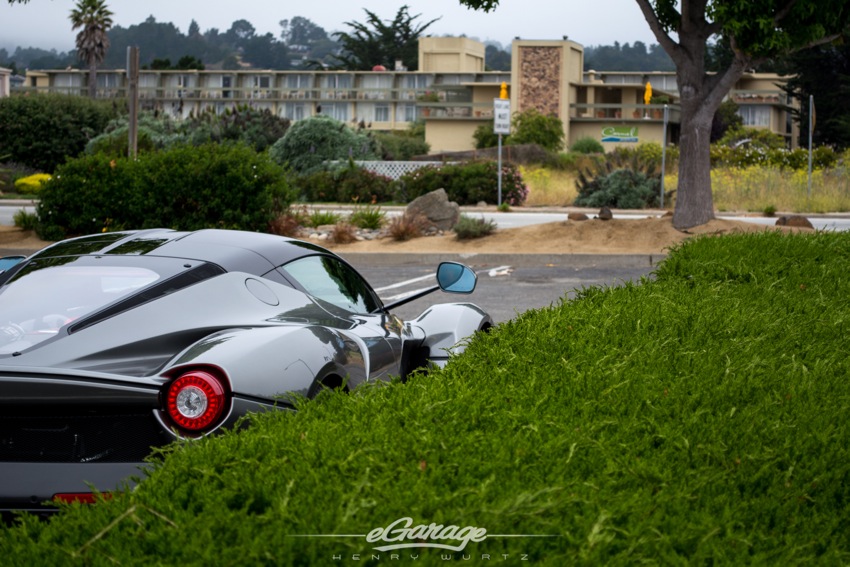 Most car enthusiasts have yet to see one of these Ferrari hypercars in person. The first time you set your eyes upon one it's pretty surreal. LaFerrari is low, wide, and compact with carbon fiber everything. It reminds me of a quote from one of the most famous B-movies starring the late and great Patrick Swayze. In the film "Roadhouse" Swayze plays a bar fighting night club karate kicking legend of a bouncer named Dalton. Each time someone new meets Dalton they always conclude their dialogue by saying "I thought you'd be…BIGGER."  This is how most anyone might feel the first time they set their eyes on the LaFerrari in the flesh.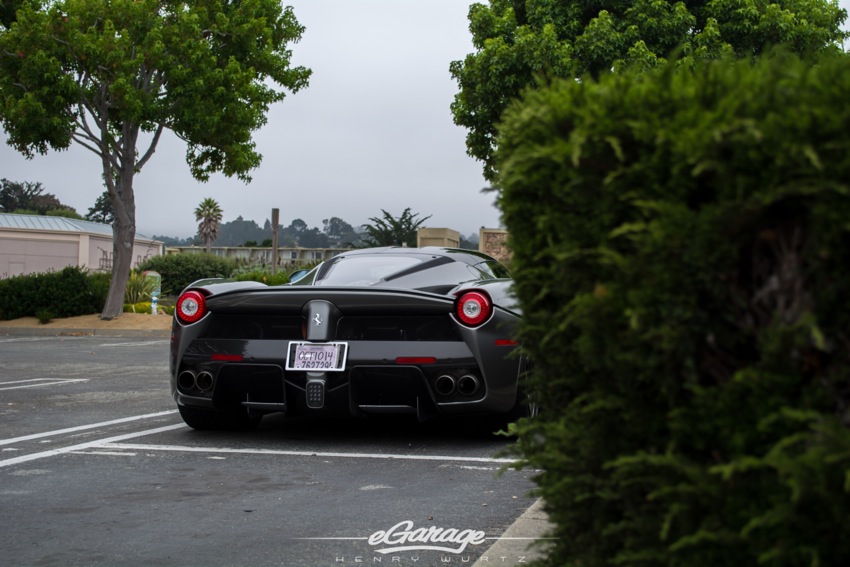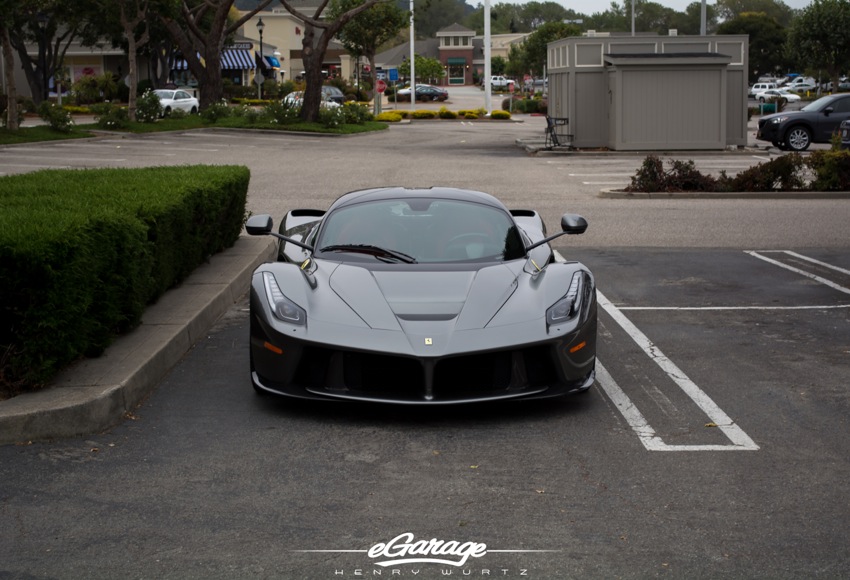 Throughout the vast Automotive world of the internet, the LaFerrari seems larger than life. It has a unique presence not just among other hypercars but among all cars. Seeing it here in a robust metallic grey highlights the senses.  This is what a supercar/hypercar is all about. This is a dramatic, sculpted piece of rolling art.  Someone within an earshot says "It looks fast just parked."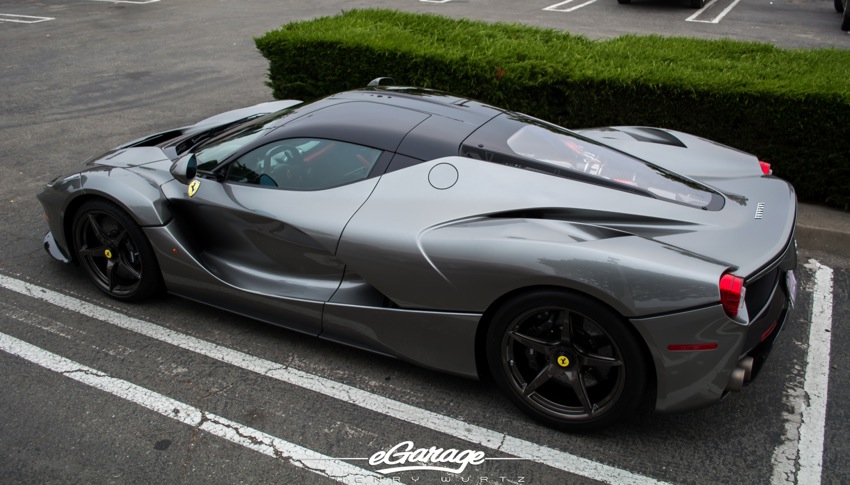 It's truly hard not to get excited when you see LaFerrari in the wild. Rest assure it is "WILD" looking in person. The pilot of this kick ass Ferrari appears, the driver side door glides open like one of those Roadhouse karate kicks.
Like the mythical legend, it fires up and quickly disappears.