Words and Photos | Jordan Cole
See the High Resolution images HERE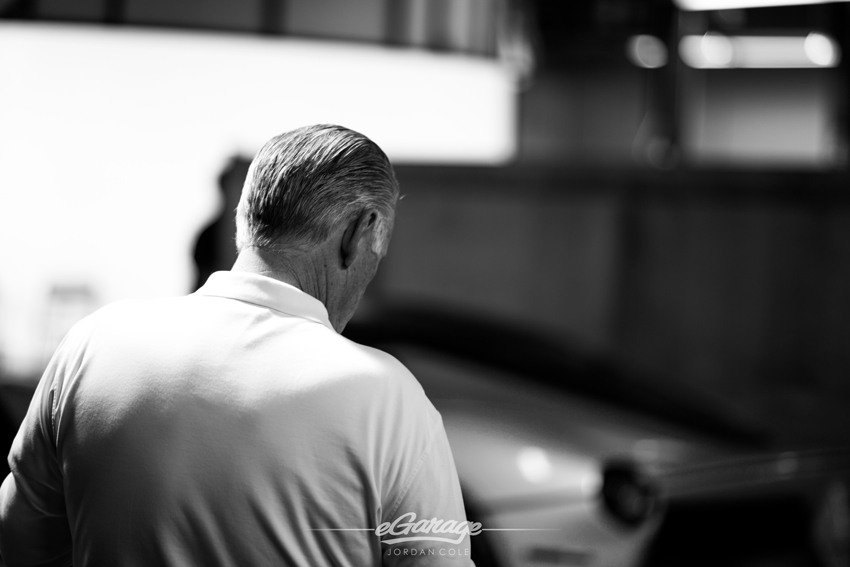 If you would have told me a year ago at my first "shoot" that I'd be, almost exactly one year later, photographing a LaFerrari I would not have believed you. I first decided I wanted to get better at photography in January 2014 and started rather humbly, with medium grade gear just looking to get a little better at taking pictures.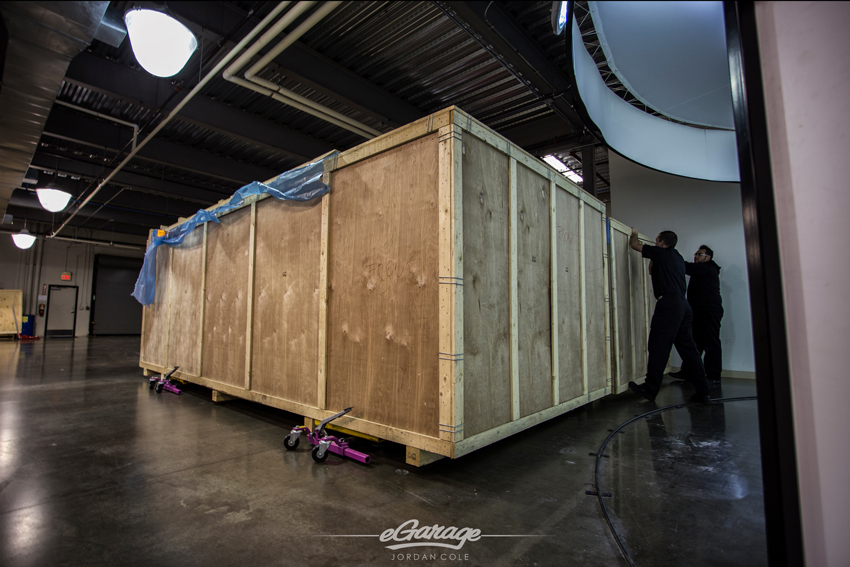 I was simply on a mission for myself to try and capture one of my true loves in life, the automobile. In many regards, that simple philosophy is what keeps me going today even though I am so fresh to it all. I still get giggly when I hear a properly tuned engine roar to life. I ask myself daily why I didn't start this journey sooner but as they say, "it's never too late to follow a dream." After spending a year photographing local car forum members' cars and meeting the right people, I was asked to cover the first public delivery of a LaFerrari here in Dallas.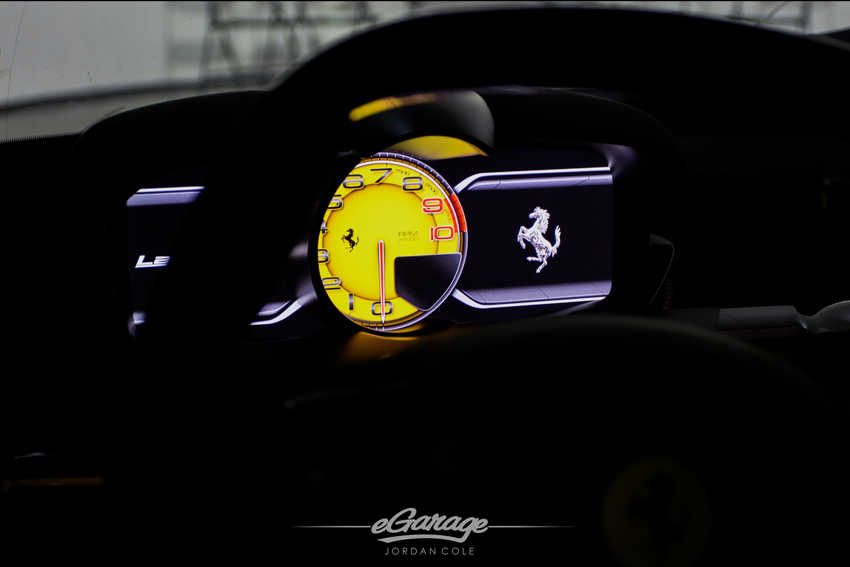 In the weeks leading up to the shoot, I must have asked myself a million times what gear I would take, what angle I would attack this from, etc. I knew that this shoot would be the culmination of all of my hard work over the previous year. After around a month, I got the call that the car had arrived and was asked to be at the dealer the next morning.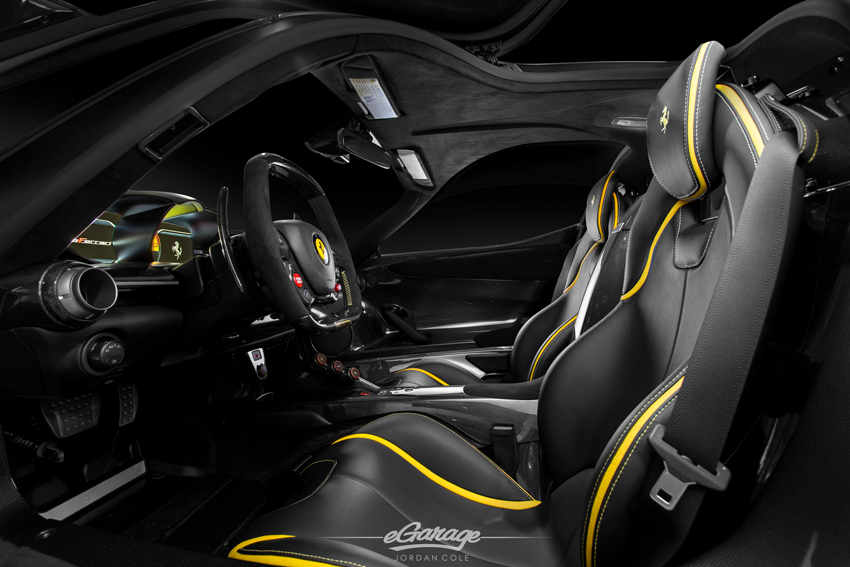 I arrived early with an armful of gear and was eagerly greeted by dealer staff and led through a set of garages to where an enormous box sat. I walked around it, inspecting it and trying to catch a glimpse of what was inside. The box itself was very normal in appearance, anything could be inside but really the last thought would be a $1.6 million dollar Ferrari.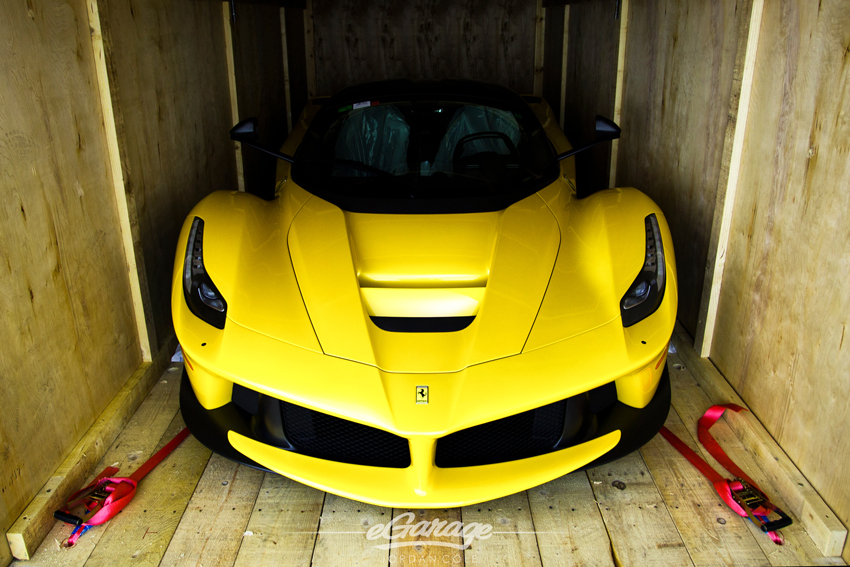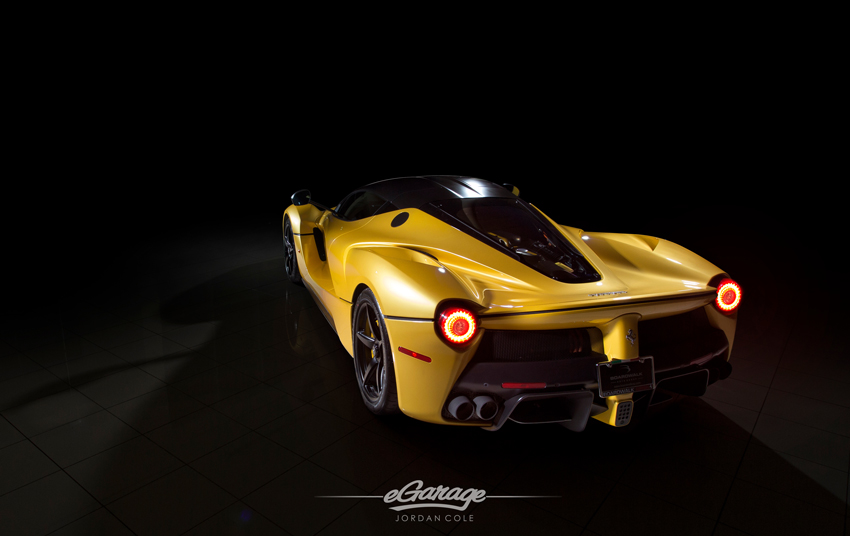 With the owner's arrival, the unboxing was underway quickly and before I knew it, I was staring face to face with it. It looked as if it was a predator protecting its home. The menacing and chiseled front fascia amongst this plain wooden box was a sight to never be forgotten. One by one, very carefully the panels of the box we're lifted. I took a moment to sit back and watch the owner closely examine his dream come true. One thing I remember about the car's first start was the unforgettable wail that only seems to happen at that moment followed by a little smoke.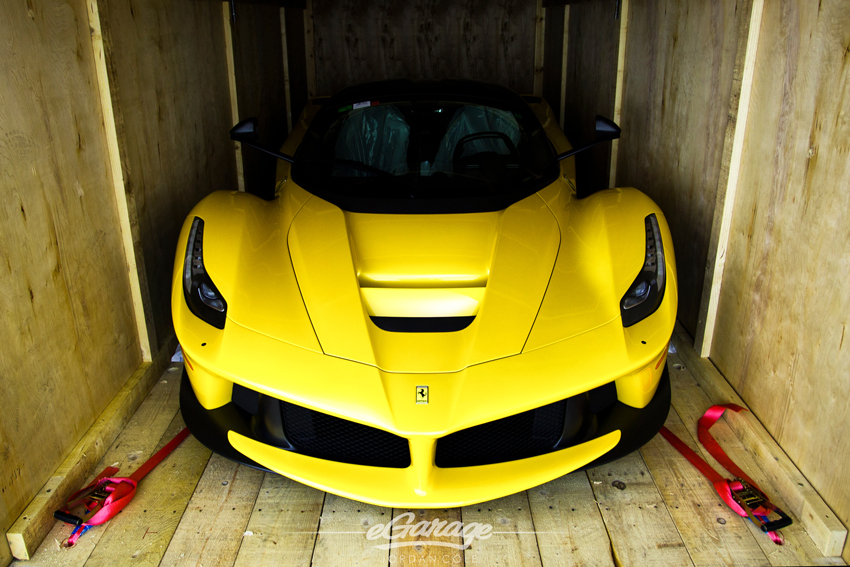 To a car guy this probably isn't difficult to understand, but this was a slightly emotional experience for me. So much had let up to this moment and to witness the car, hear it's first start and watch it drive for the first time was truly remarkable. From the crate, it went to the garage next door for a grueling tech inspection that took several hours. Despite the length of time it took, I was happy to pull up a chair and watch the technician work his magic.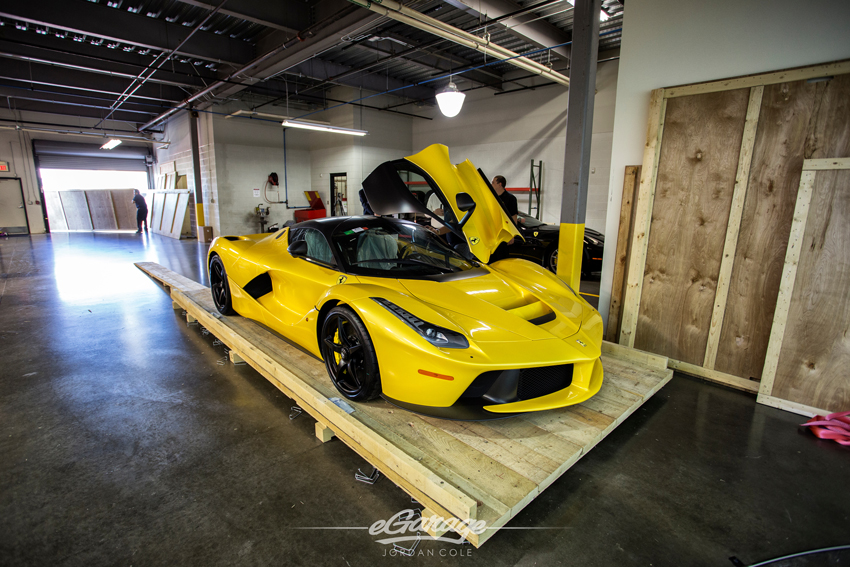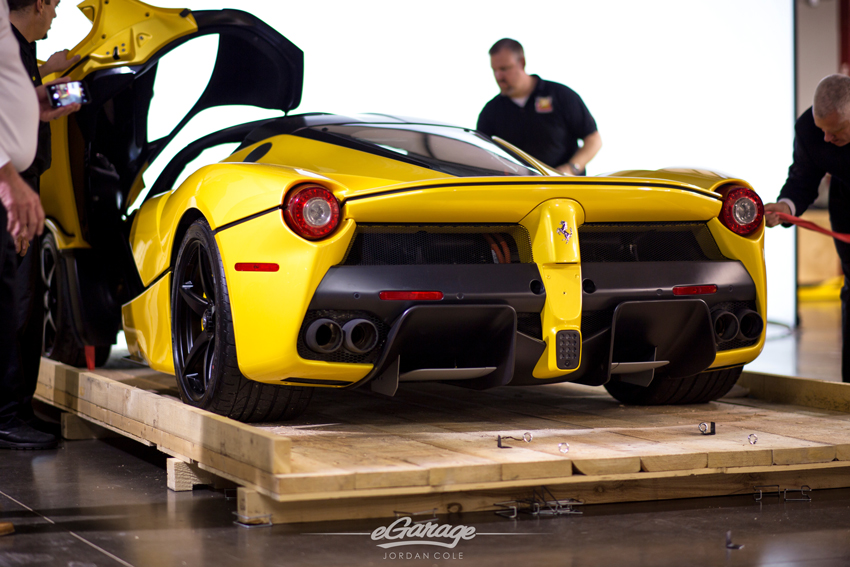 I knew I wouldn't have a chance to properly shoot the car while it was being worked on so I set up a time to come back after hours and have my way with it. It just begged to be photographed. Given the very angular nature of the car, I brought my friend and fellow photographer Dale Martin who helped me light the car. Since I am so new in the game, I am somewhat inexperienced in areas – I hate to admit to that, but its the truth – so working with other shooters is a great way to learn.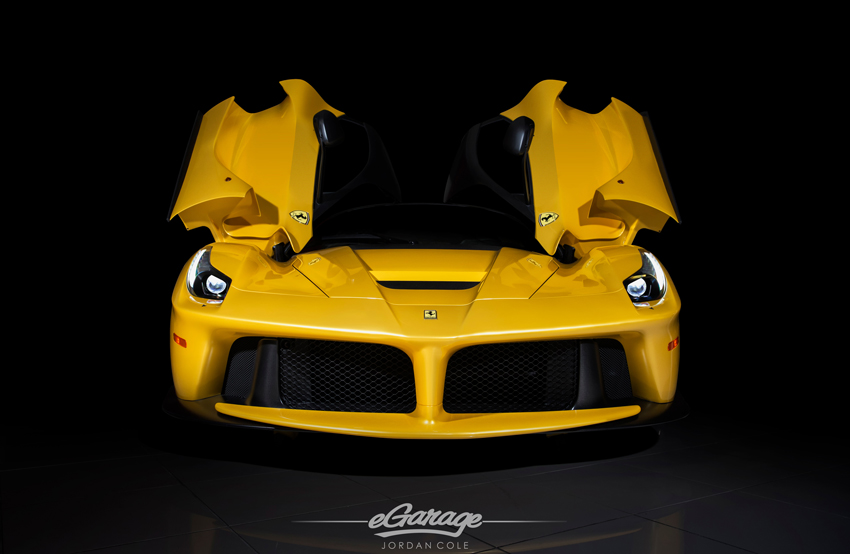 We had an audience outside the dealership trying to catch a glimpse of this rare breed of Ferrari the entire time which made me feel very much like some famous photographic rock star. I was slightly nervous, but going into it I knew I didn't want to do anything crazy, just wanted to focus on the beauty of the object and let the car do all the talking.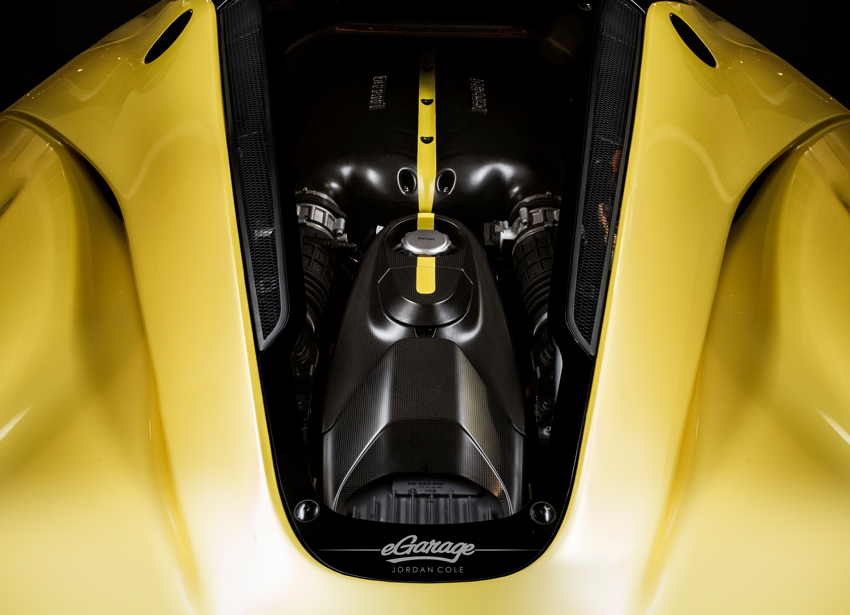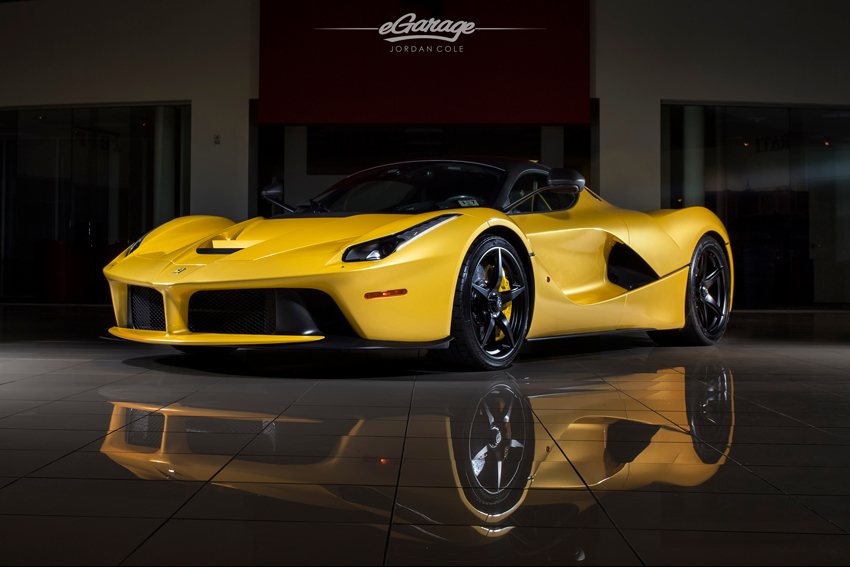 This was the first 'once in a lifetime' experience for me as a photographer. I say that loosely because I know there are several more on the horizon.