Although ICON is widely known for their Toyota Land Cruisers, FJ and CJ 4×4's, this Mercedes G55 AMG by ICON caught our attention while we were shooting the Derelicts video. With our shared interests in design, style and the recent recognition of the Derelicts video collaboration it is safe to say that you will be seeing more of ICON's unique projects around here at eGarage.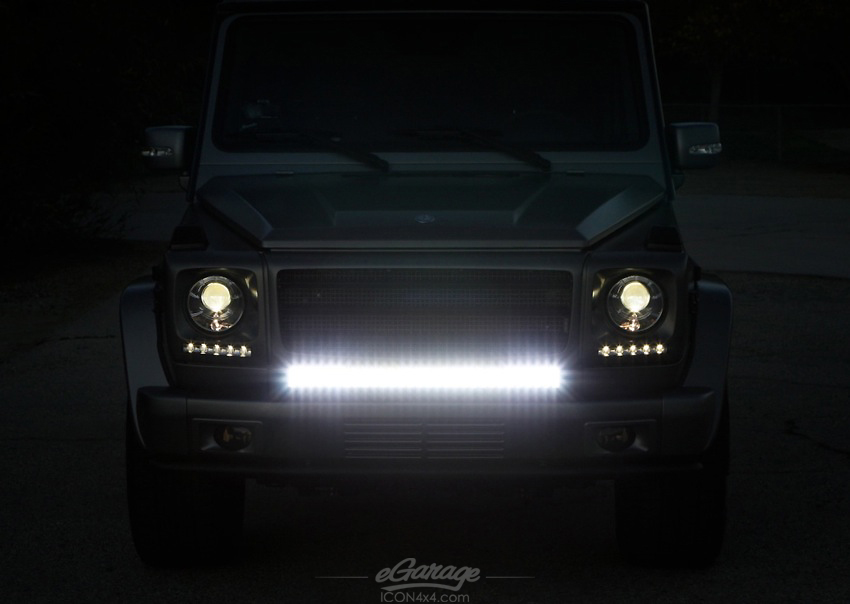 photos & words by Jonathan Ward
So a repeat customer of ours went and bought a new Mercedes G55 AMG, and he loved it. What he did not love was the plastic trim and "common" look of it. Here in Los Angeles, G-Wagens are everywhere, and our client wanted to make it unique, so he reached out to us and asked if we would be interested in restyling it for him. Seemed like a different project for us, so we agreed to have at it. Turned out to be quite a fun project. On close inspection, there were tons of opportunities to refine this ride! Mechanically, we chose not to mess with it, the stock performance fit his needs. So we focused our efforts on the cosmetic surfaces, lighting and audio system.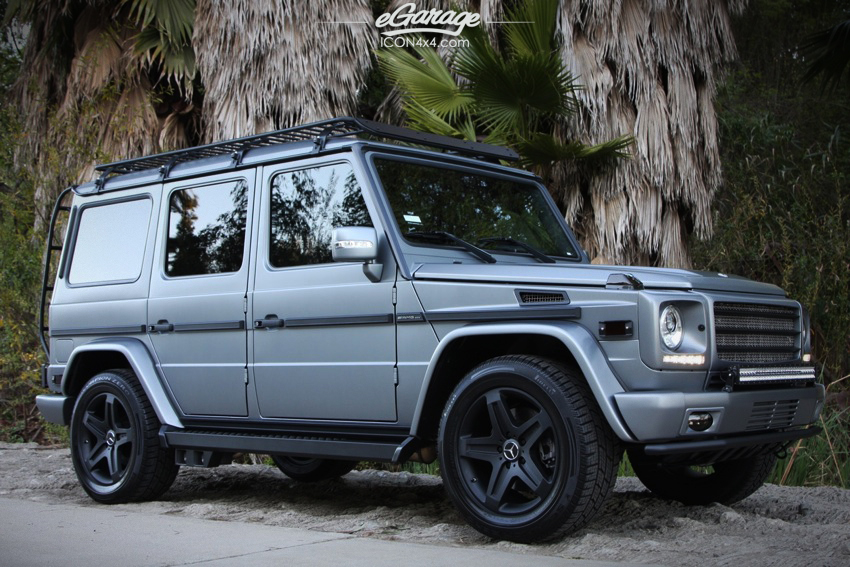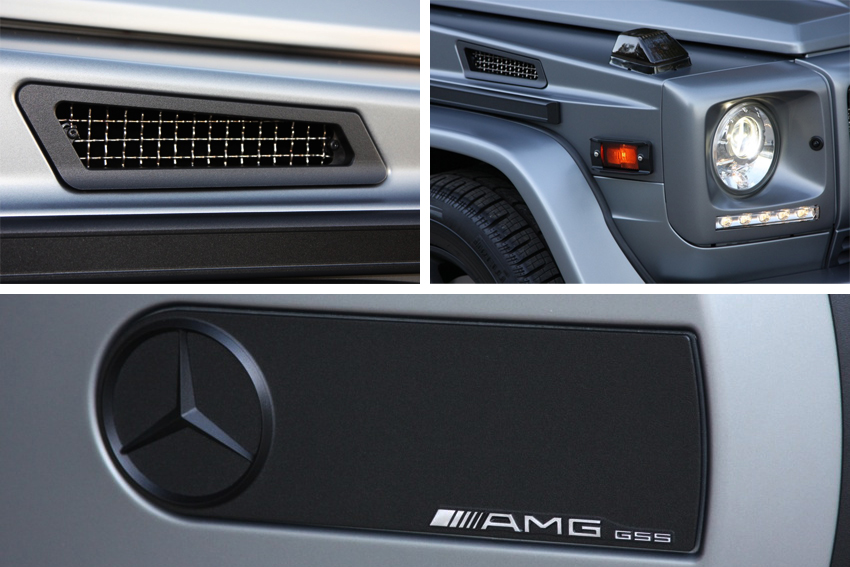 First, we stripped it and tore it down for a repaint in the 300SL matte silver. As we tore it down, we were surprised how much of the exterior trim pieces were weak plastic- 1980's economy car quality stuff. The side trim, vents, hood plastic washer insert panel, side marker lights, rear tire MB insert, just don't seem durable. We couldn't believe that the side marker lights are the same used on the VW Westfalia vans in the early 90's.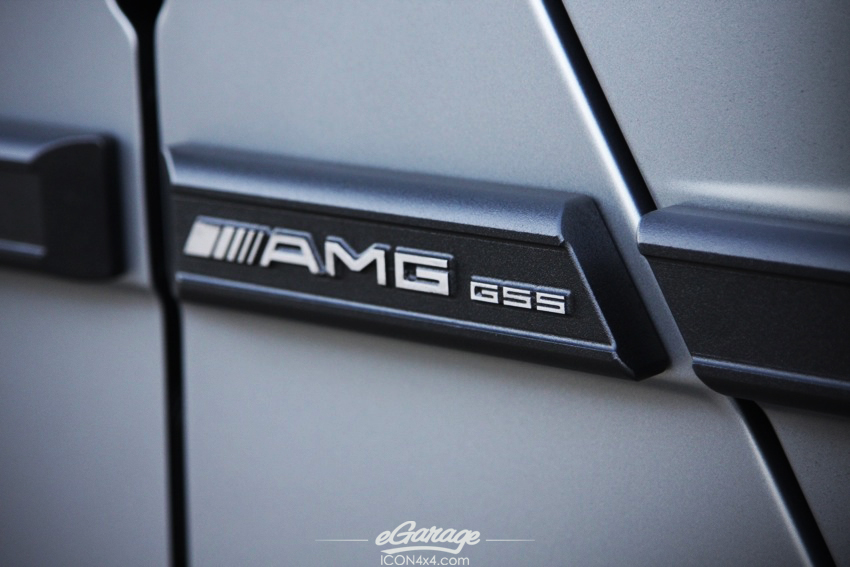 Additionally, the inside door lock knobs were plastic, so we machined them in stainless with a cool knurled detail on the crown. A lot of parts we had scanned, and started building the CAD files so that we could redesign them and craft them in aluminum and stainless using CNC. We did a few samples as "grown parts" with SLA technology. Once we were all happy with the designs, we cut the final parts, then had them powder coated in the ICON Volcanic black surface coating.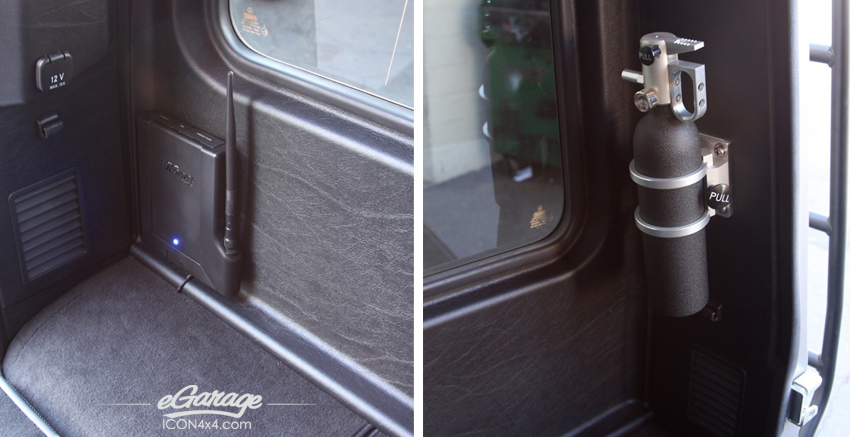 These trucks are so electronically intense that if you change the weight of the wheel-tire combo, it wants to brake the inside rear wheel on high speed turns! So with that in mind, we chose to simply modify the color of the stock wheels.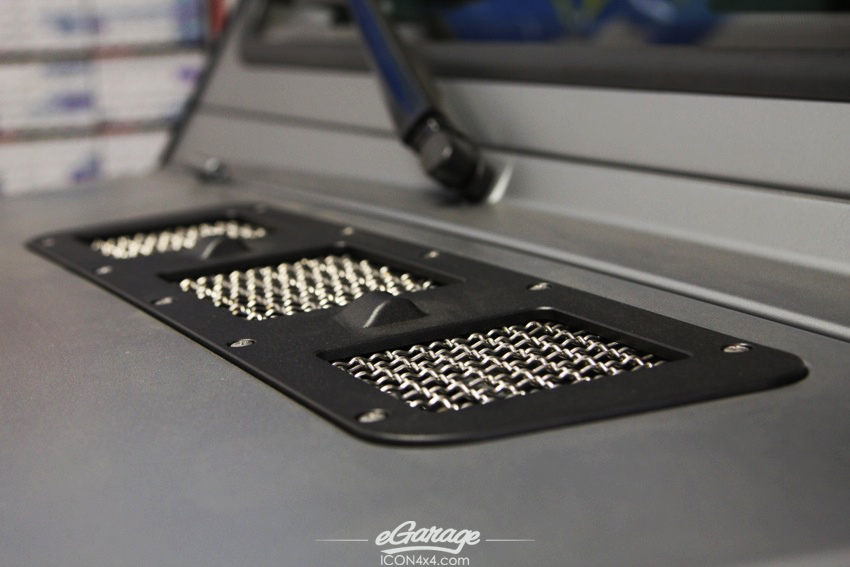 The stock chrome grill guard is a bit '80's too, so we deleted it and coated the bottom tube bar and we hand made a new design in stainless.  Next we decided the factory running boards could be improved. So we removed the rubber and stainless overlay and built our own to fit the factory structural parts, powder coated it, and inset silicone rubbers for grip and style. We decided to ghost tint all of the factory lights except the headlights. We added in LED daytime lights, a monster Vision-X LED light bar, rack mounted reverse LED spot lights, and redesigned the side marker lights with guards. By this time, the truck was back from paint, and we reassembled it with these trim goodies.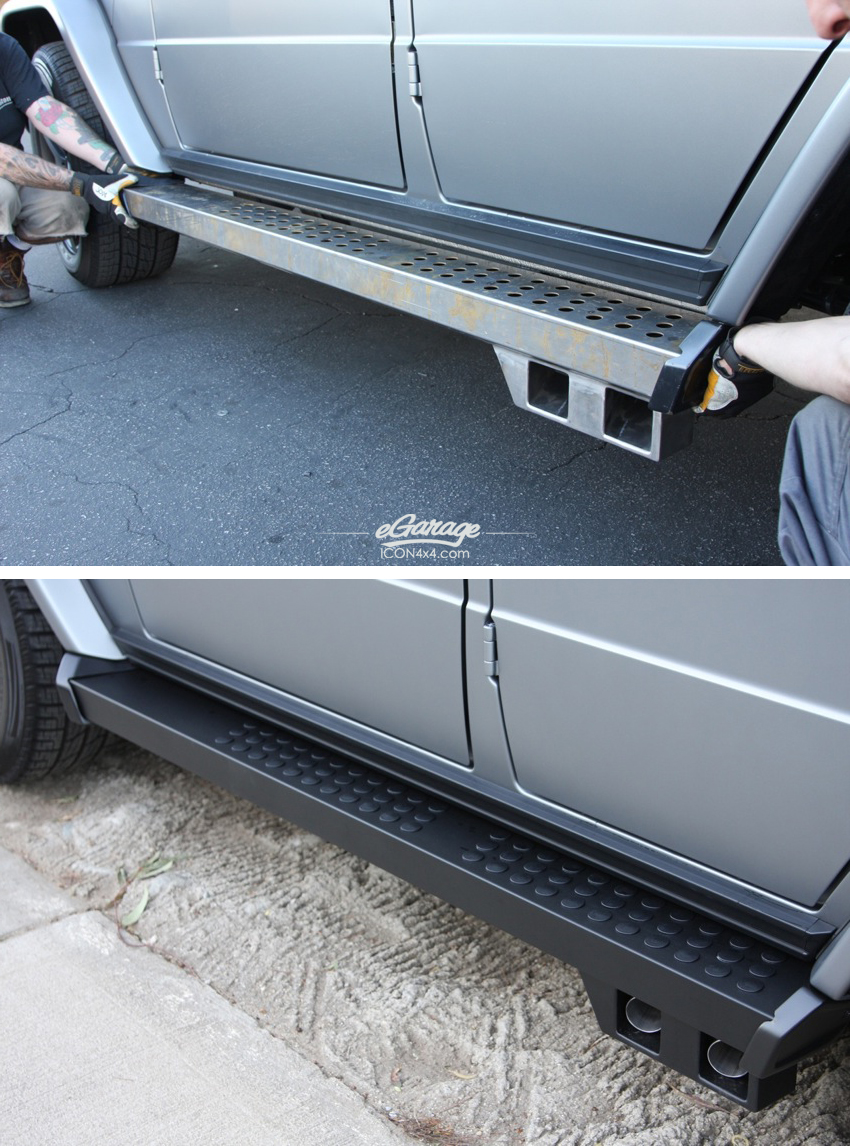 The spare tire carrier came out nice and clean. Factory was chrome with painted hub and another plastic stick on emblem. Looks much nicer now in metal and matte. As the end was near our client visited and he was excited about all the enhancements we made.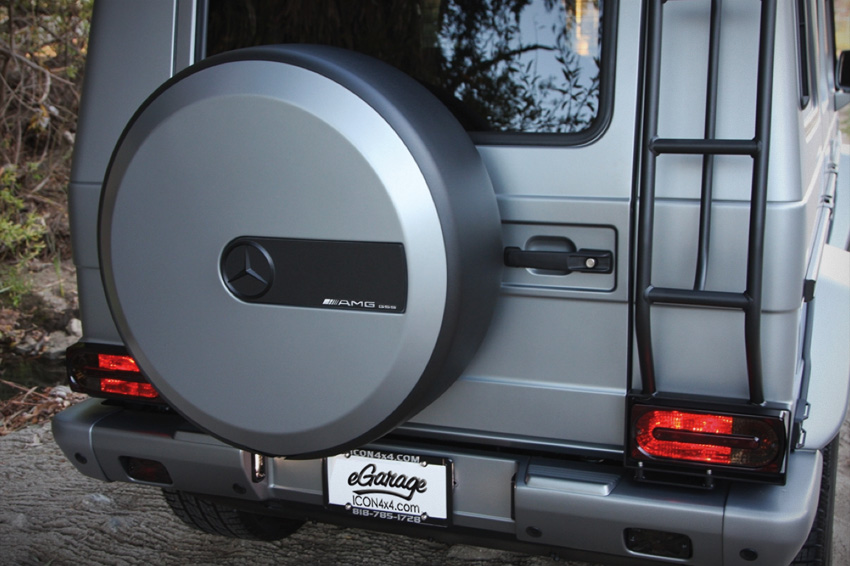 People typically associate Icon 4×4 with Toyota and now with our  One-off's hot rod's known as the Derelicts but if the project seems fun and exciting we will definitely try our best to please our clients and exceed their expectations! This Mercedes G55 AMG's styling embodies everything that is ICON, thanks for looking!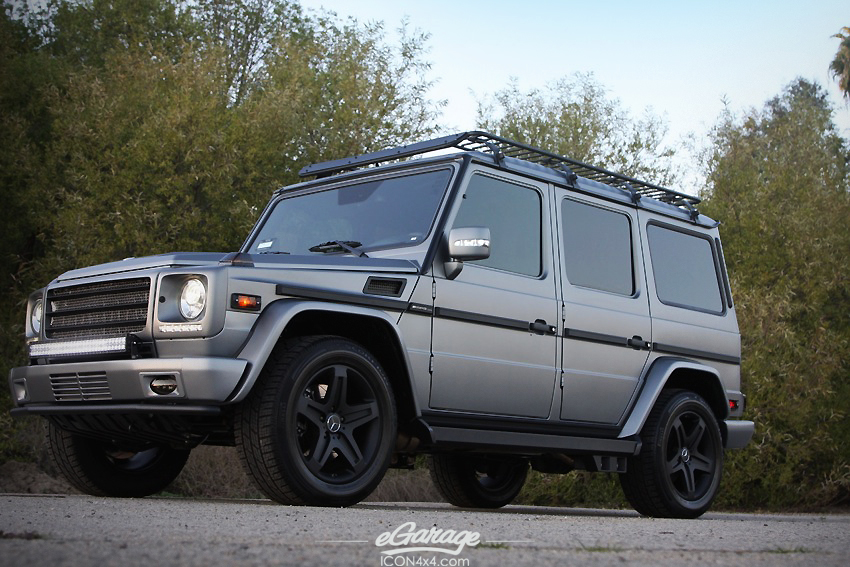 CONTACT:
ICON 4×4
 818-785-1728