Words: Nic Jimenez | Photos: Raphael Belly
"Superfluous" …So wrong yet so right. A design almost a decade old goes out with a big bang! The Mercedes Benz SL65 AMG; Black Series. It's lower, wider, louder and comes with a fixed roof. The Carbon Fiber roof panel has a significantly flatter roof line, a larger rear window and an integrated roll bar. Whether abused as a weekend track toy or a daily luxury car this thing is pretty much bonkers, right out of the box.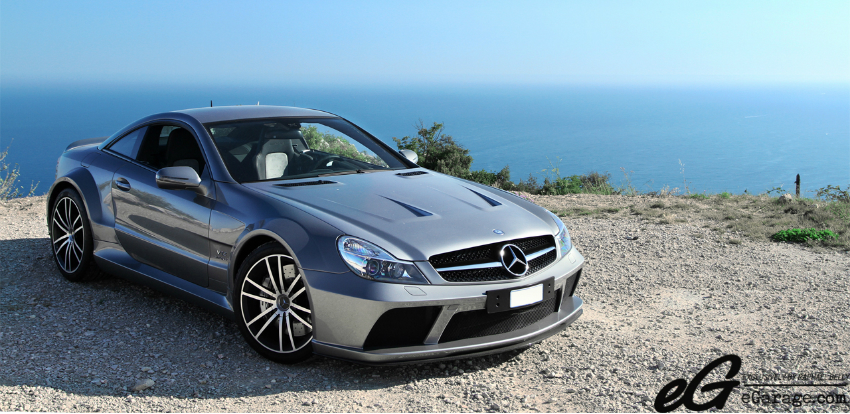 Last spring I had a rare opportunity to drive one of these SL65 AMG Black Series through some scenic public roads with a Mercedes Benz rep riding shotgun. Engine start button… and BOOM the growl was like no other Mercedes from the AMG line up. I currently own an E63 Estate and my daily driver at the time was a CLK63 Black Series. After my first acceleration I quickly realized that this Mercedes Benz SL65 Black Series was every bit the older, stronger, faster, more revered sibling!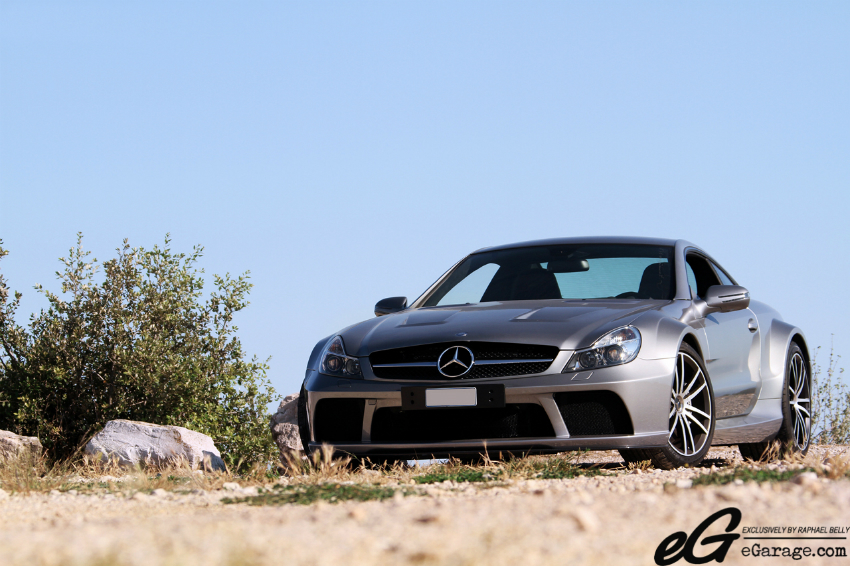 AMG's five-speed automatic gearbox called "SPEEDSHIFT PLUS" transmits enormous amounts of power to the rear wheels. There are four different driving modes: C, S, M1 and M2. The Manual M1 paddle shift mode generates the best exhaust noise. The only one I really care about though is "ESP Off".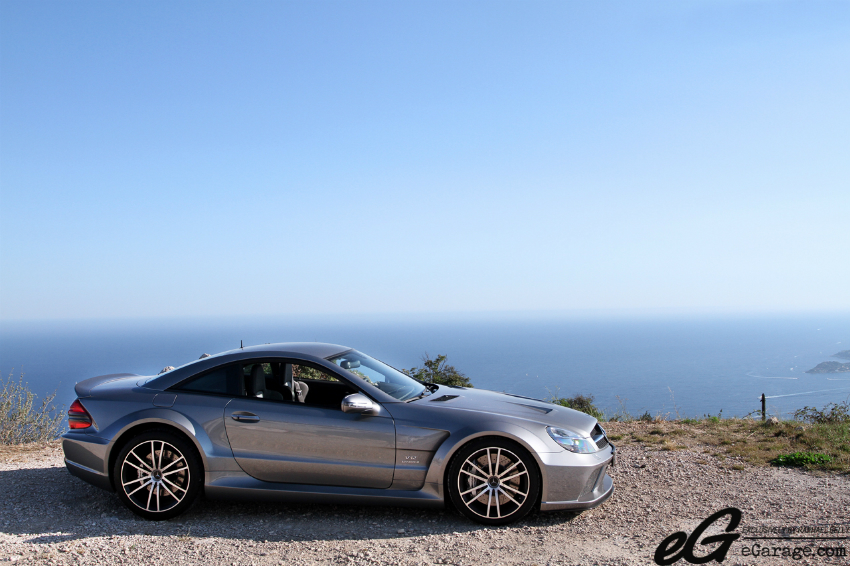 AMG powered V12 BiTurbo, it even just sounds fast. The start-stop acceleration is like being shot out of a cannon while on a theme park roller coaster. This machine has 670 horsepower @ 5400rpm and a mere 3.5 seconds from zip to sixty. This AMG Automotive masterpiece is not for the squeamish who might be easily sickened or disturbed by unpleasant amounts of torque. There is a visceral rush that enters your body upon each toe flex, it's intoxicating.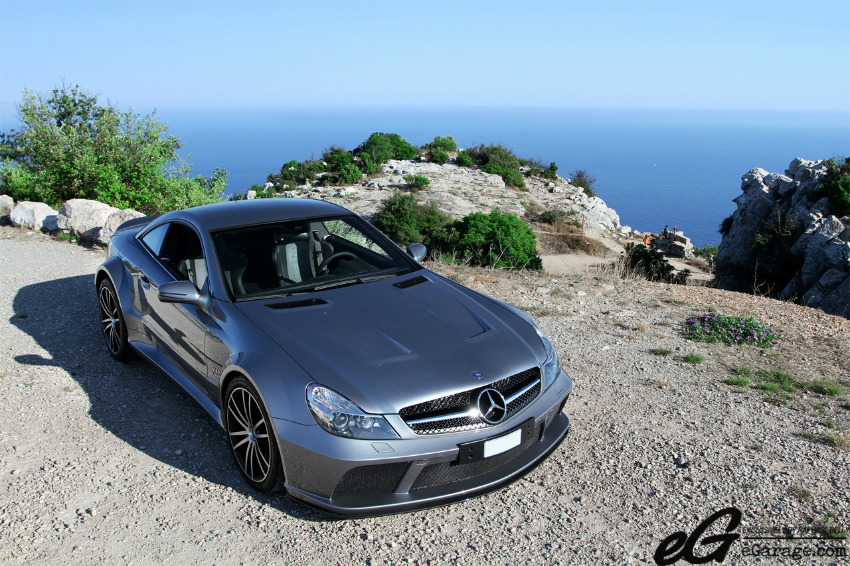 The wheel and tire combination assure superb performance through tight winding turns. In the front 265/35R 19 tires are fitted to 9.5″ wide AMG alloy wheels. The rear of the SL65 Black Series has a monster pair of 11.5″ x 20″ wheels wrapped in 325/30R 20 tires. Once warmed up, the Dunlop Sport Maxx GT Sport tires provide particularly good grip and allow for astonishing thrust in corners.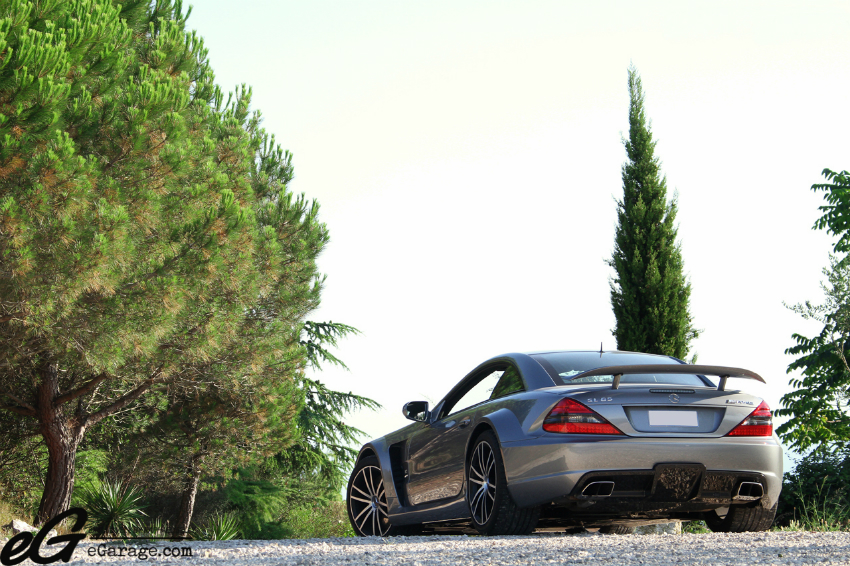 Like most of the Mercedes Benz interiors nowadays the SL65 Black Series is finished in a tight mix of Nappa leather and alcantara. From looks alone it's easy to be unaware that this SL65 Black Series is as fast a Ferrari 599GTB and in the same class as the Bentley SuperSports. The trim and chiseled SL65 Black Series, while trimmed in Carbon Fiber still maintains the Mercedes Benz luxuries of Bluetooth, heated seats, and multiple cup holders.

This car is a Beast! AMG should consider having a "Beast Mode" on/off button. My 45 minute afternoon delight with the SL65 AMG Black Series was spent with Beast Mode: On. If this is the end of this SL (R230) body Style then the Black Series is a relevant celebration in technology and engineering. The V12 BiTurbo is a true statement in AMG evolution. As the "Black Series" trend continues to stir up emotions we hope to see less concepts on the web and more AMG's on the street, in living color.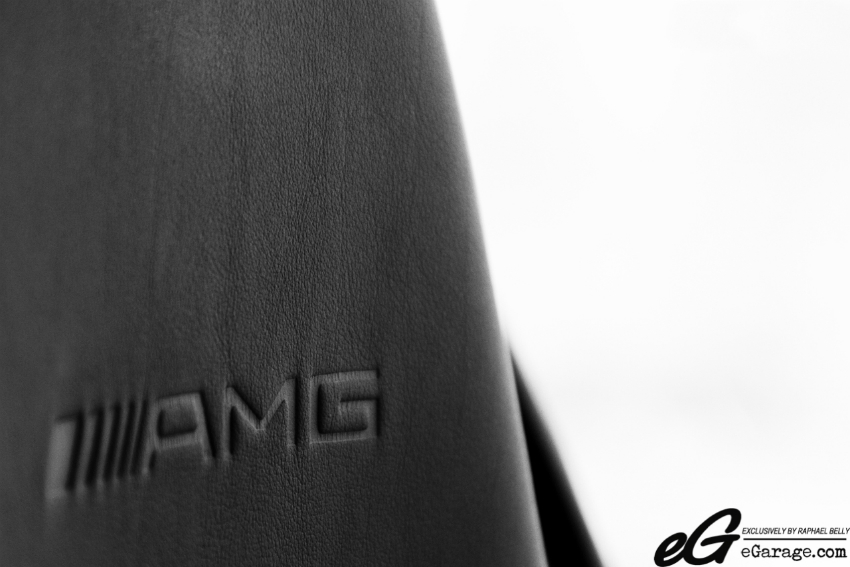 Engine: BiTurbo hand built AMG V12
Cubic capacity cm 5980
Bore x stroke mm 82.6 x 93.0
Compression ratio 9.0: 1
Power output kW/hp at rpm 493/670 @ 5400
Max. torque Nm at rpm 1000 @ 2200-4200
Acceleration 0-100 km/h s 3.8
Max. torque Nm at rpm 1000 @ 2200-4200
Acceleration 0-62mph in 3.8 seconds | 0-100mph 8.0 seconds | 1/4 mile 11.9 seconds