Words: Nic Jimenez | Photos: Ernesto Che
As the Rennsport Reunion was fast approaching its fourth annual celebration, the hype near and around the eGarage California Headquarters was buzzing with Porsche rarities on their way to nearby Laguna Seca Raceway in Monterey, California. It seems that every time friends stop by during eGarage brainstorming sessions someone always says "wouldn't it be great if…" and then we immediately take that as a creative challenge.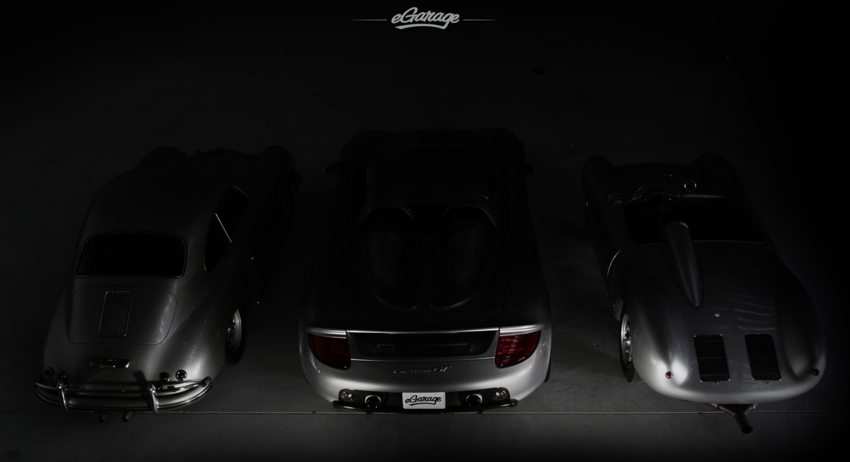 Left to Right – 1956 356 Carrera | 2005 Carrera GT | 1957 550A Spyder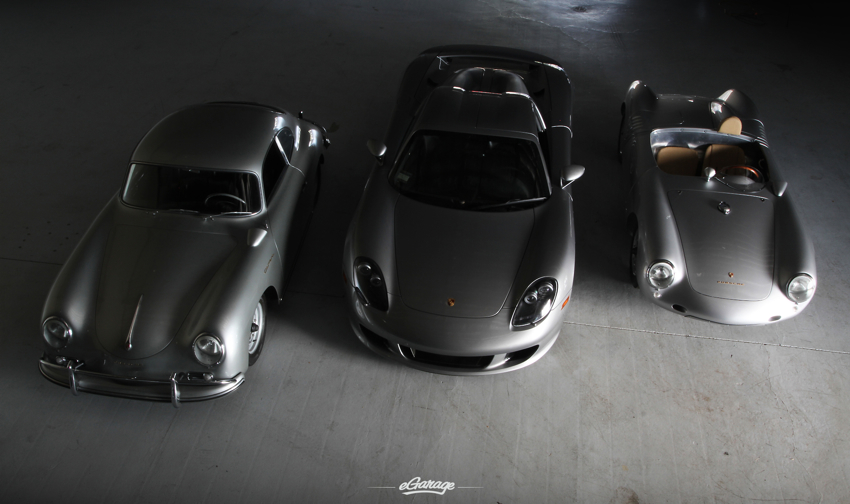 This friendly challenge within ourselves was to try and bring together three of the most awesome lightweight porsche road cars ever made. Of course anyone can get three cars together and make a video or a take some photos. But these three particular cars are all extremely valuable and their owners are all very private people. As eGarage maintains great relationships with manufacturers, enthusiasts, and collectors it was humbling that each three of the owners would trust us with these beautiful, nearly irreplaceable pieces of Porsche history.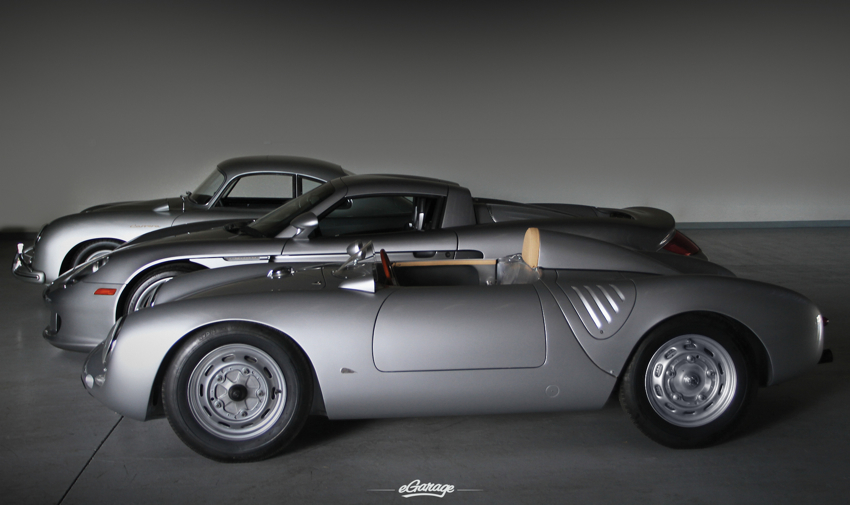 1956 Porsche 356 Carrera; this air cooled four-cylinder was built to race! The Original price back in the late middle 1950's was a few dollars shy of $6000 dollars. This Porsche easily could hit 120 mph (193kph) with its 115 bhp @ 6200 rpm. This car is in a private collection and is driven on the track extensively.
2005 Porsche Carrera GT; Porsche's "halo" car – a V10 with 650bhp that sold for over half a million dollars worldwide. Its raw power and carbon fiber body over carbon fiber frame weighing just over 3000lbs (1380 kg) recorded a top speed of 205 mph (329.9kph). You can see our brief video on the eGarage Carrera GT here.
1957 Porsche  550A Spyder; a flat out, mid-engined, race champion with Flat-4 with 135bhp. The 550A spyder celebrated its most important race victory in 1956 at the most difficult road race, Targo Florio in Sicily. Its top speed was 137 mph (220.5kph). This particular example has just completed a 25 year restoration.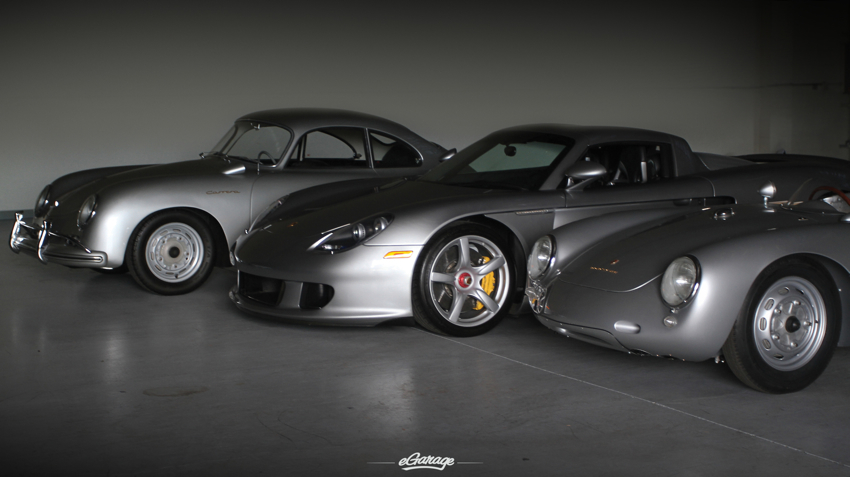 [SEE THE VIDEO of these 3 Porsche Automobiles on eGarage]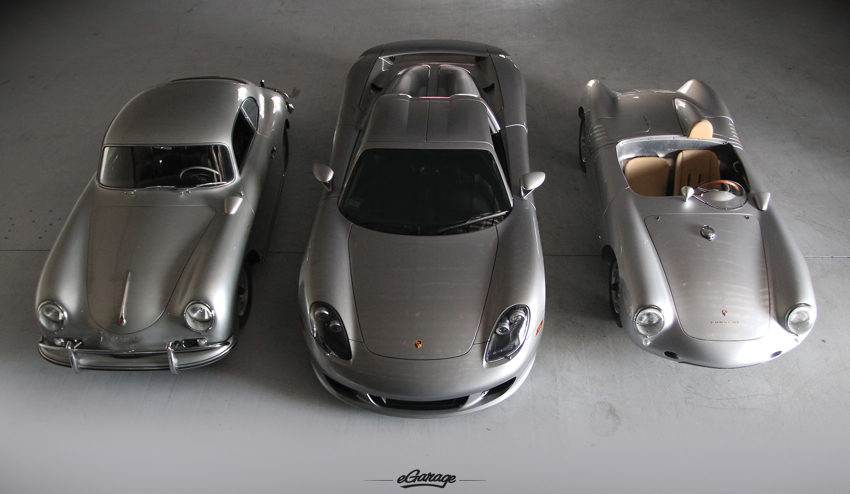 -FOR MORE PHOTOS VISIT eGarage on FLICKR-