Words: Jake Fleuridas | Photos: Nathan Leach-Proffer
Click HERE for high resolution photo album.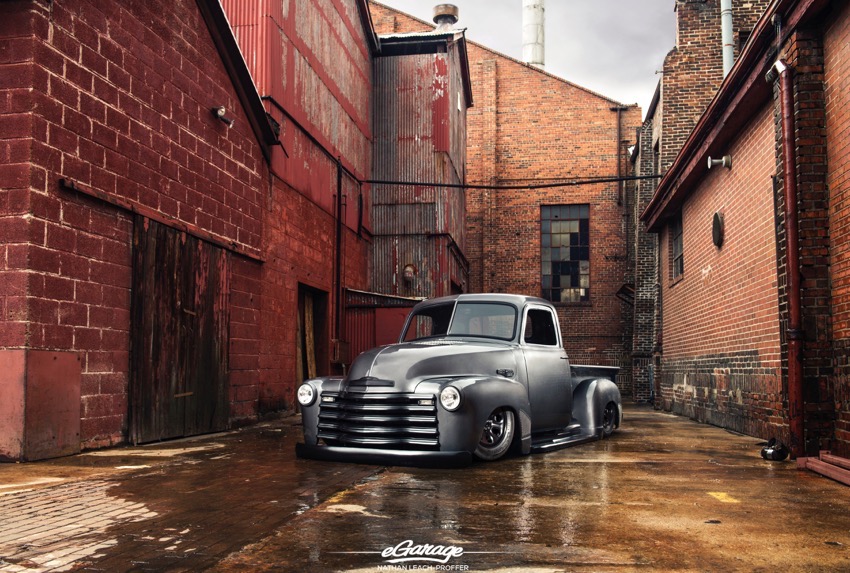 Resto Motors is the creation of my cousin/business partner Reuben Gates and I. We are both gear heads with a passion for building cars. I have been building and designing cars for 12 years now with a background in off-road racing/suspension design, sheet metal fabrication, and CAD design.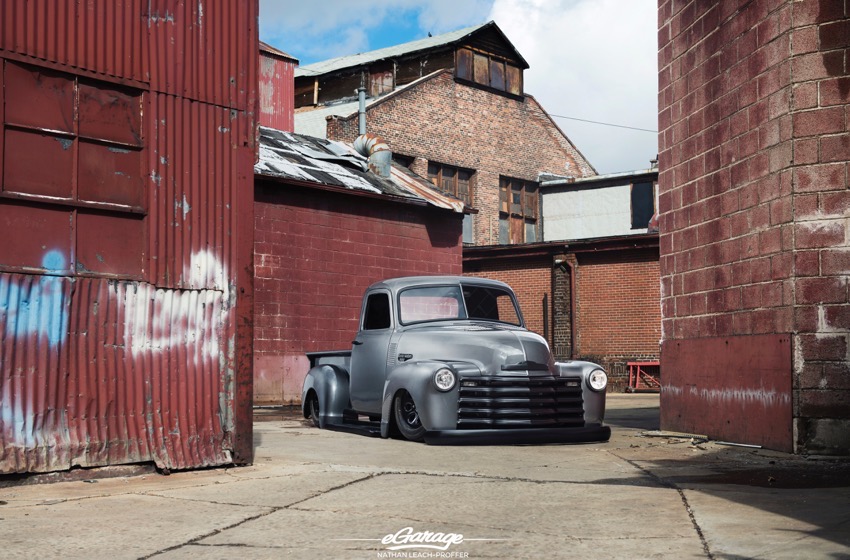 Hot rods were always a fun hobby that I grew up with and hoped to one day build a career out of. Reuben has a background in mechanical engineering and also has been a hobbyist hot rod builder in his spare time since he was young. Together about 2 years ago we decided to take the leap and start our own shop. After a little over a year of planning, we opened the doors to Resto Motors last fall in Denver, Colorado.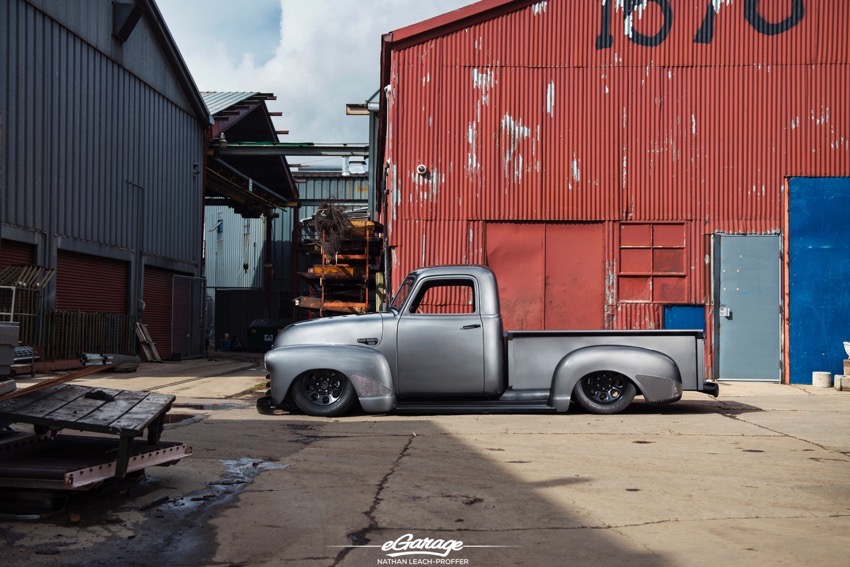 Everything on our cars are done in house and meticulously thought out so as to give our buyers the best cars we possibly can in the budgets they want.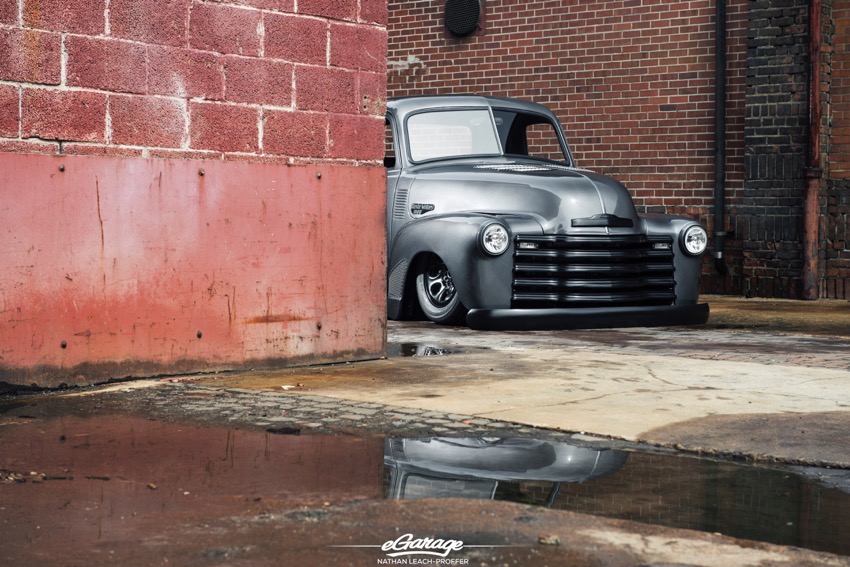 The 1949 Chevy 3100 we just built was originally built as a personal/shop truck. The goal behind the truck was to show the automotive world what we could do. Every aspect of the truck was customized from a full custom dash and interior, to the CAD designed chassis with air ride suspension to make the truck more comfortable to drive. I added some stainless screen to the hood and fenders to give it that "attention grabbing" appeal.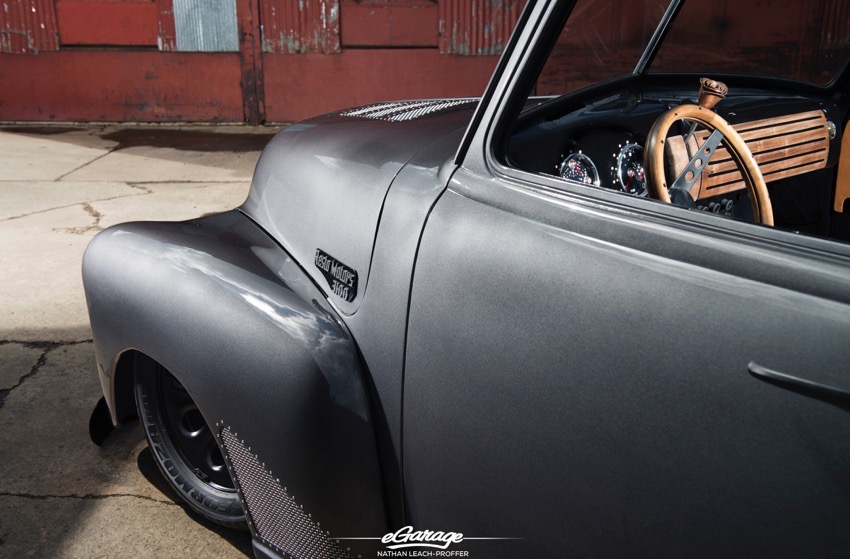 A full handmade bed was built in house to make the back out of the truck more proportionate.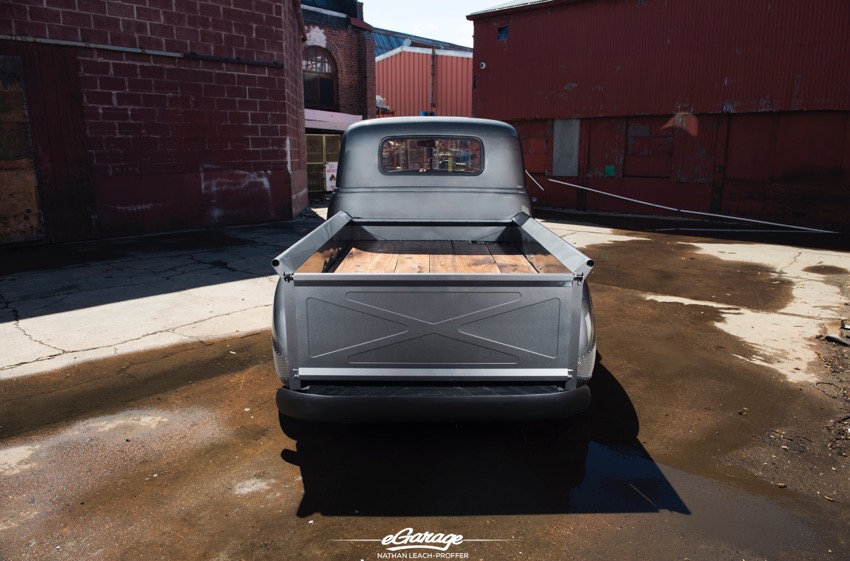 Custom gauges I had built by Speedhut were made with a 1/2 smaller diameter to continue the rivet theme inside the truck.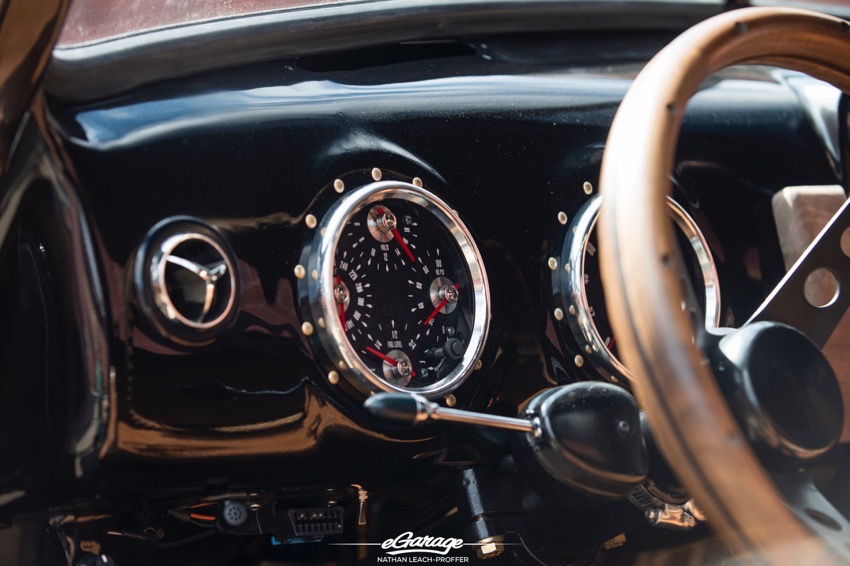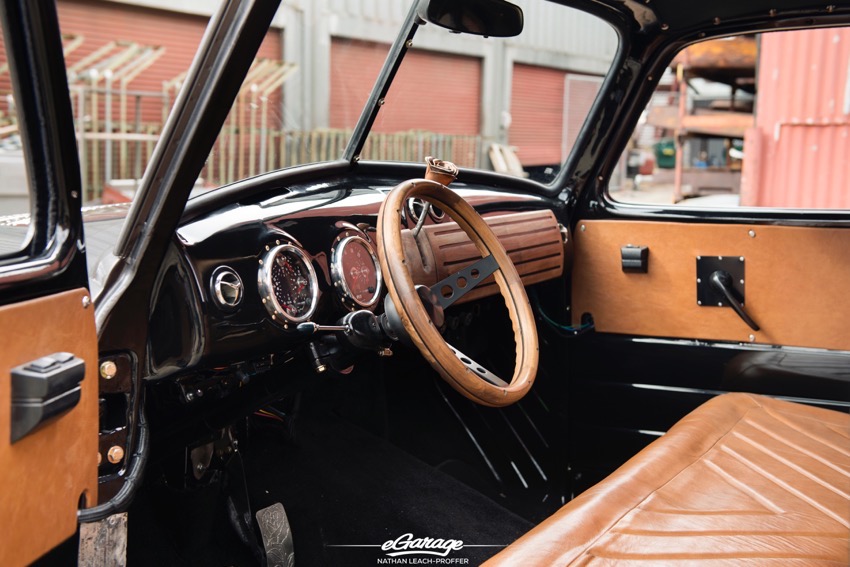 The drivetrain is a modern 4.8 Vortec engine to increase reliability and drivability. A complete exhaust was built and tuned in-house to make the truck sound just as we wanted. The wheels were narrowed 1.25 inches and taken off of a 2007 Silverado. Rack and pinion steering, 13 inch wildwood power disc brakes on all 4 corners. Old air products a/c unit. Griffin products radiator. Airaid custom intake.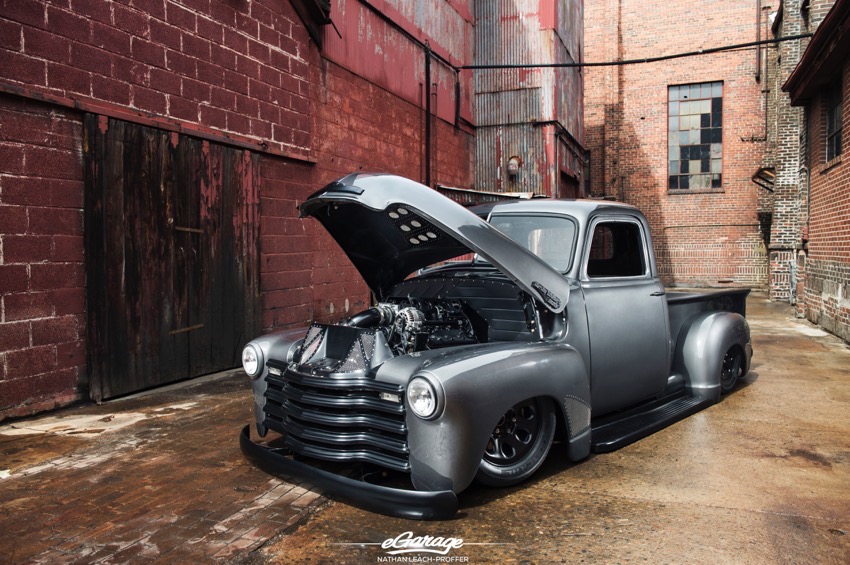 Custom knotty walnut bed without stainless slats to give it a more rustic appearance. Handmade wood fold down dash to mimic the appearance of the stock stainless dash and hide the glove box/bluetooth radio. In house hand formed copper rose shifter molded into the dash. Custom bomber style seat with leather inserts