(Carmel, CA) Words: Nic Jimenez | Photos: Ernesto Che
Every year during the famed car week at Pebble Beach there are a few relaxing moments. One of these less formal moments arrives in a fueled gathering along Ocean Avenue on the quiet streets of Carmel by the Sea.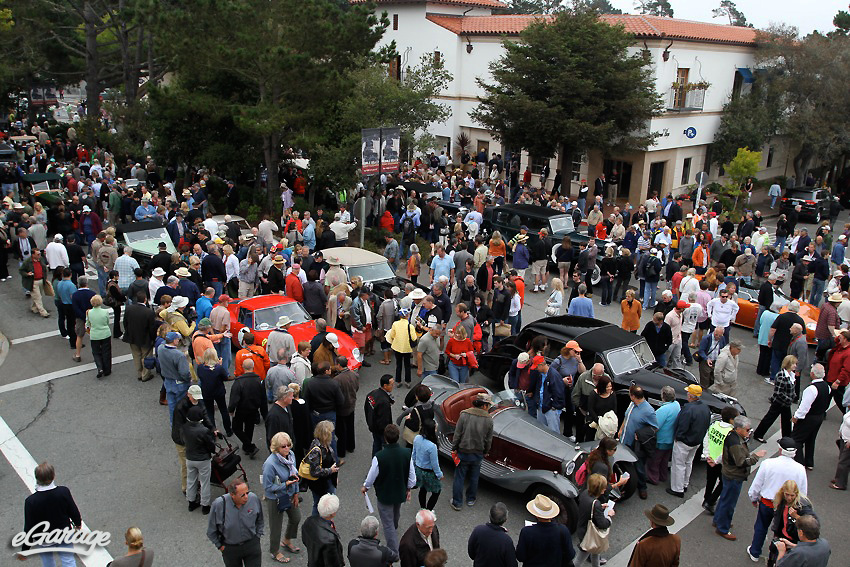 Quite instantly on a mid week afternoon just a few dozen short blocks from the sea, Ocean Avenue becomes a showcase of both beautiful and historic proportions. At the 2011 Pebble Beach Concours d'Elegance the Ferrari 250 GTO is featured for the very first time. Seeing one of these 250 GTO's in a lifetime is very special in itself and on this day we see almost a handful during the Pebble Beach Tour d'Elegance.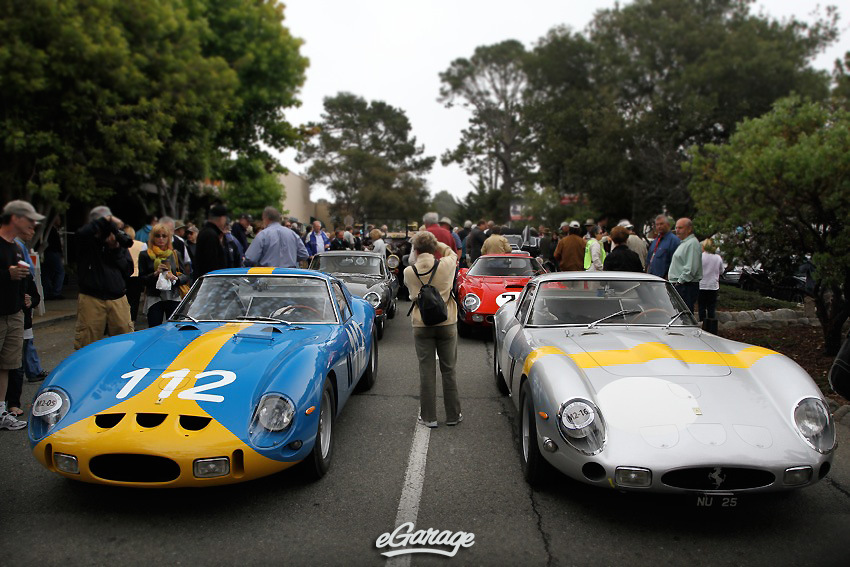 The Pebble Beach Tour d'Elegance is intended to display the elegance of the Automobile in motion, the Tour also underscores the early history of the area around Pebble Beach. Many decades before the golf links were laid out along the edge of the Pacific Ocean, this area was known for its scenic drive, winding for miles through the forest, alongside dramatic cliffs and ultimately leading to a beautiful crescent-shaped bay.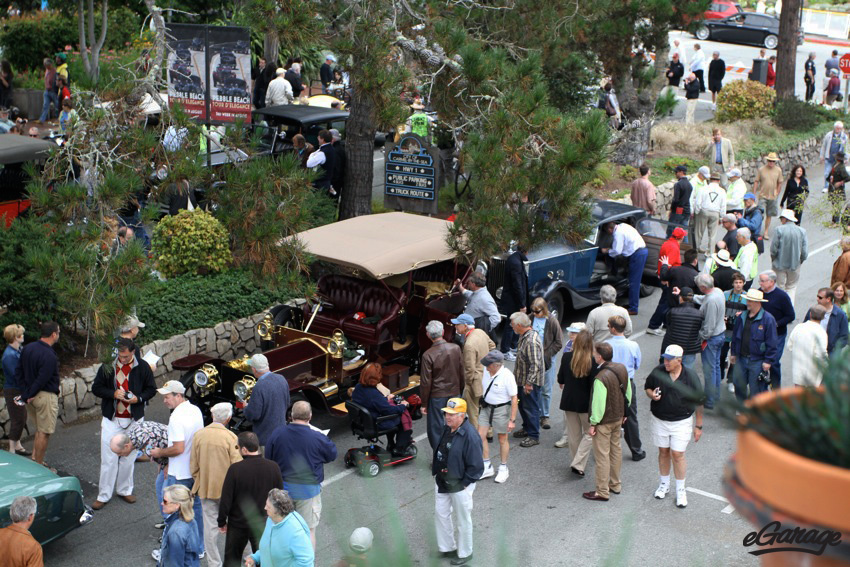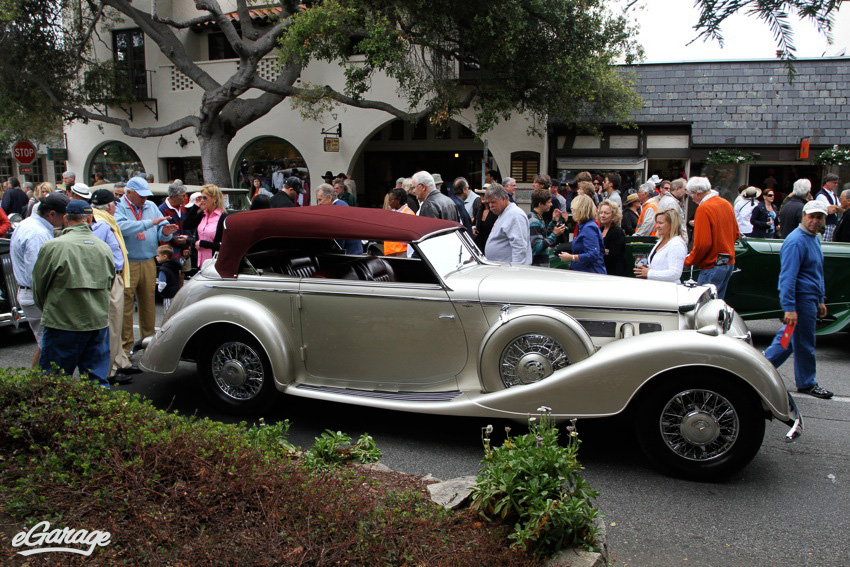 The traditional Tour traces portions of the original 17-Mile Drive, traverses nearby mountains and valleys, and then pauses here on Ocean Ave for everyone to see. With hundreds of cameras clicking, future youtube videos in production, and people exchanging car facts, no one present can deny the overwhelming feeling of energy in the cold misty ocean air.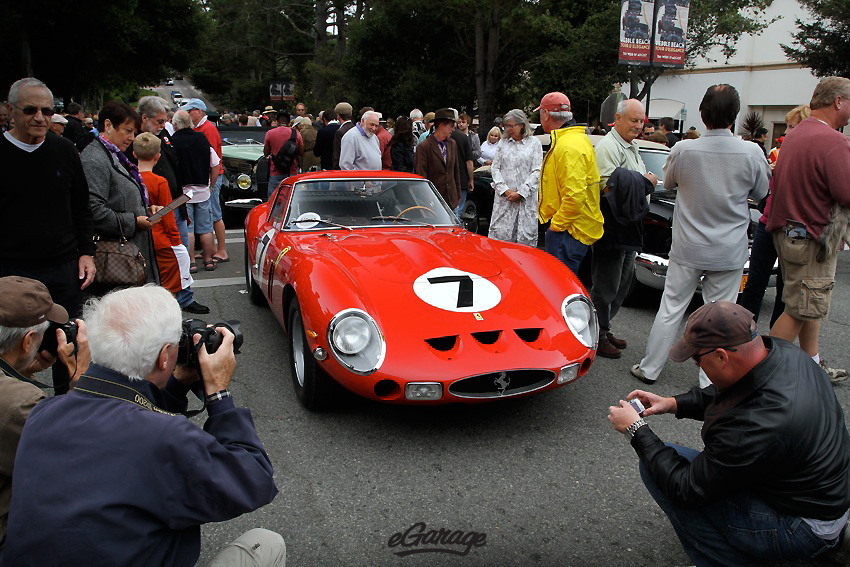 The Tour is open to all entrants in the Pebble Beach Concours d'Elegance and spectators are invited to view the Tour at key points along the route free of charge.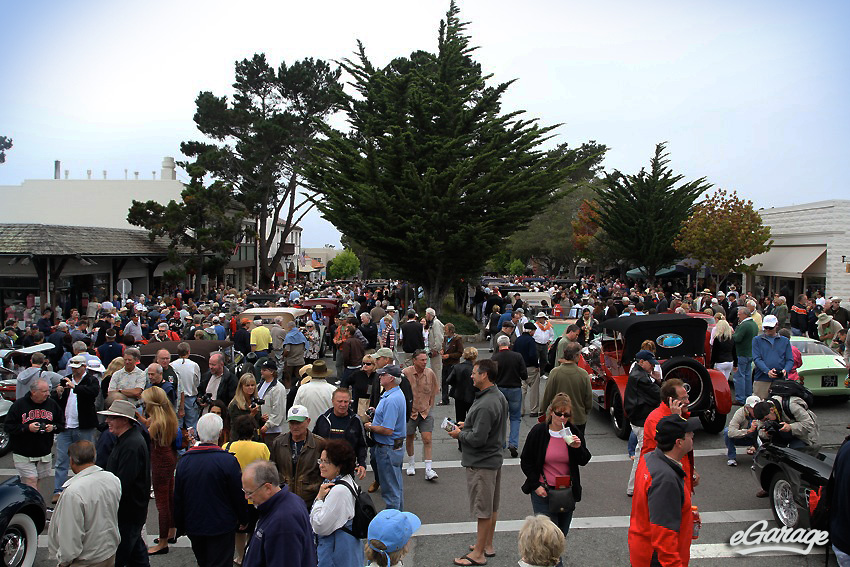 After a few short hours the cars slowly depart where they return in a symphonic rumble back to the rolling green at Pebble Beach to anxiously await Sunday's Pebble Beach Concours d'Elegance.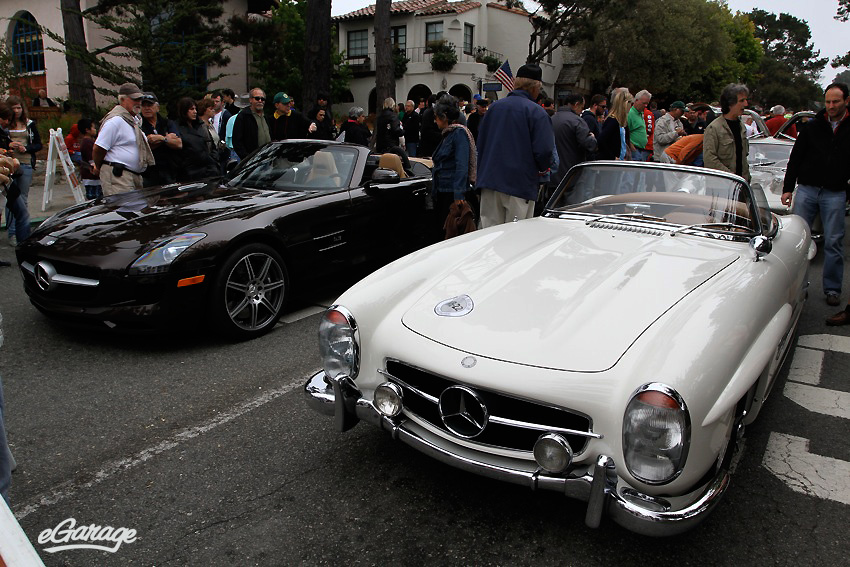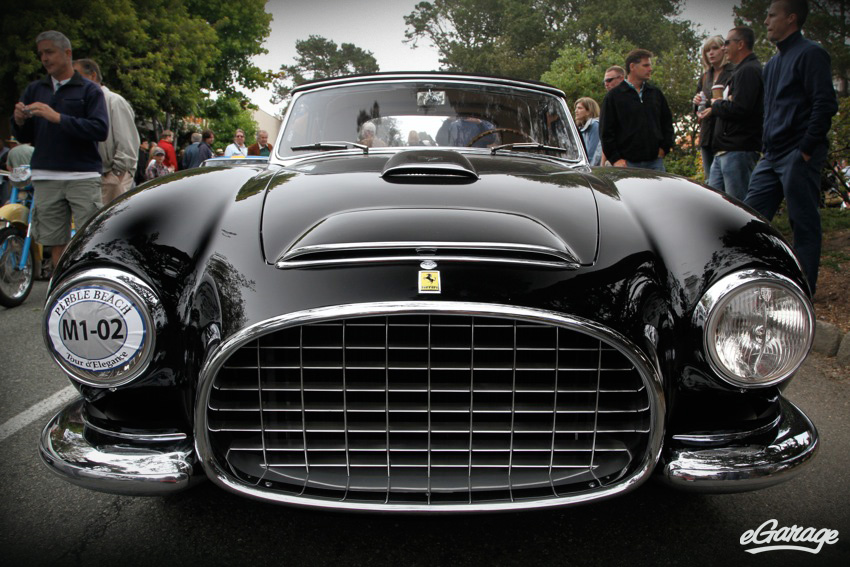 When these Automobiles aren't gracing the downtown village of Carmel-by-the-Sea, Ocean Ave is a quiet shopping district with architectural undertones of an old European village. Carmel is a dog friendly town that features art, music and fashion mixed in with a few posh jewelery boutiques. Outlined in cobble stones and trimmed pine trees, many restaurants pride themselves on fresh catch and wine menus with a vast selection… It's no wonder why this town has a magic place for the ultimate Automotive enthusiasts.