Words|Photos by Jonathan Cats
At Cats Exotics, we constantly strive to have the best inventory that we possibly can. That doesn't simply just mean selling every "cream puff" exotic, luxury, or muscle car that comes our way but selling cars that are up to date on service, problem free, in good condition, and most importantly accurately represented.  We always do our due diligence in what, if any, work a car needs before we make a purchase or take in a trade. In an industry where the "perfect" car can often equate to more headaches down the road due to neglect and misrepresentation, we always try to ensure every car we take in is as nice of shape as we can reasonably get it in prior to us listing it for sale. Recently, we had a Lamborghini Gallardo Spyder that required some minor work before we could put it on the lot. This chronicles the work we had done.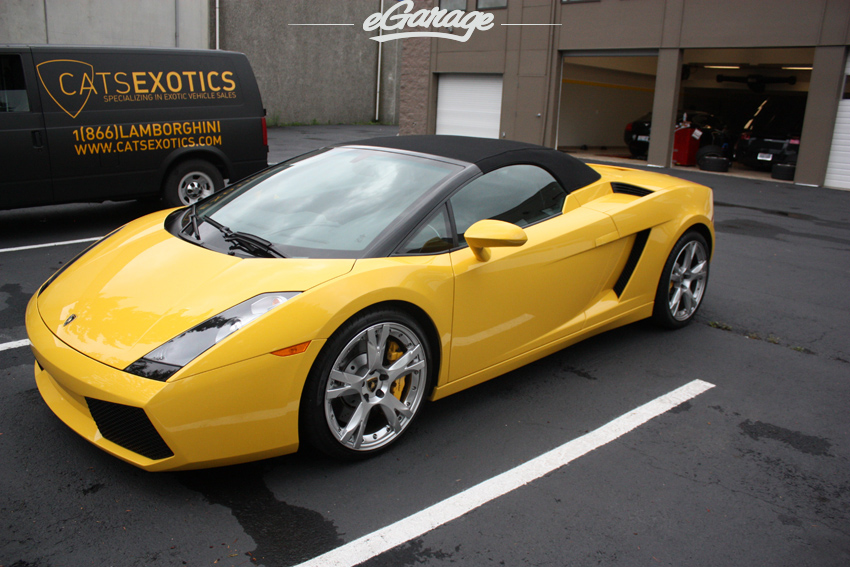 We purchased the Lamborghini from a local customer and it was in generally excellent condition. It only had 1500 miles on the odometer, and we were excited to get such a low mile beauty on our hands.  One common misconception in the exotic car world is that a low mileage car is always problem free and a better route to go than a car with more miles, but that is not always the case.  This Cats Exotics Gallardo had the same tires since new and although they had extremely low miles on them, their age required us to put new rubber on all four corners.  So in to the local Authorized Lamborghini Service Center she went for a new set of Pirelli P-Zeros to help this 552 horsepower beast stay on the pavement.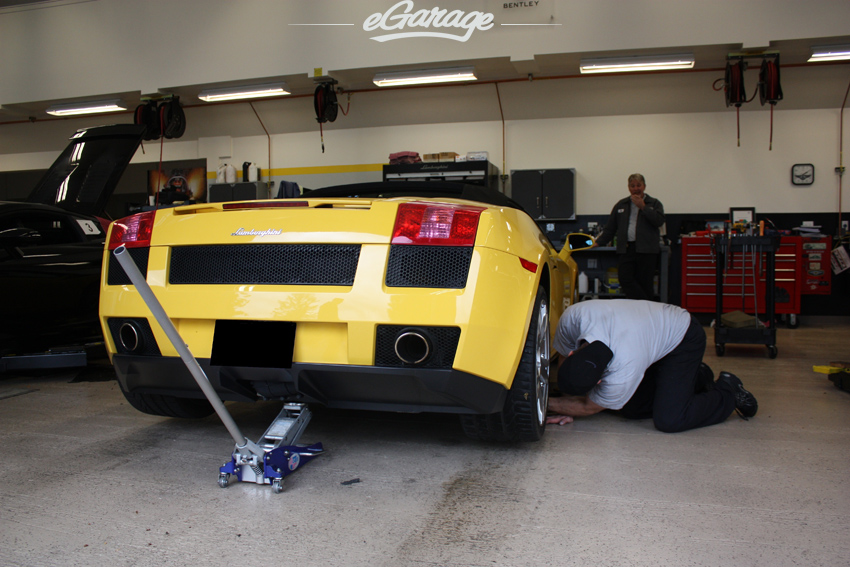 While in the service center, the car received a thorough inspection to determine if there was anything further that needed to be done to bring it up to our standards. In addition, this Italian beauty was due for its 1500 mile service. This included all new fluids, all new filters, cleaned and balanced throttle bodies, a four wheel alignment, new spark plugs, and bleeding both the clutch and brake lines.  We also had a clutch snap and brake report done in order to be able to accurately represent the car to potential buyers.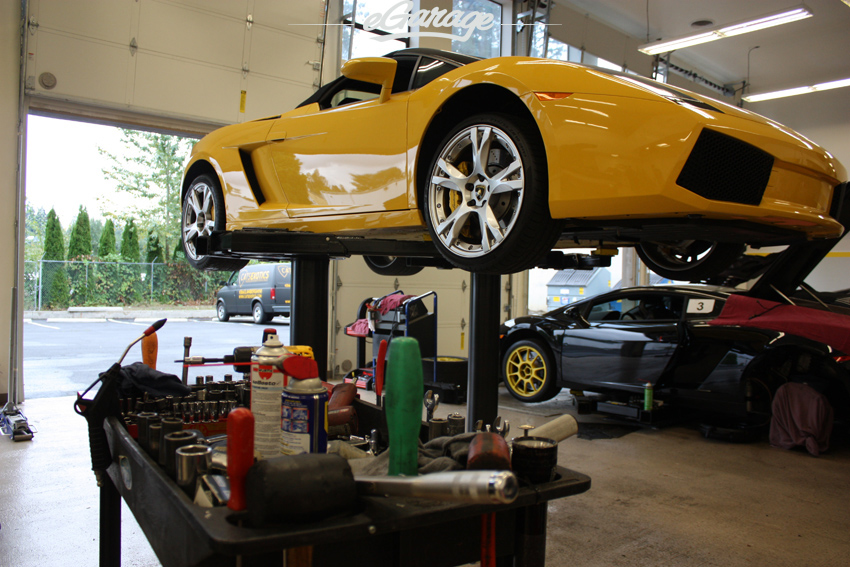 After all the service was complete, we had the Gallardo shipped up to the Cats Exotics showroom to prep it for sale.  Upon receiving it we discovered two small chips, one on either side mirror.  That wouldn't do for us or any customer of ours, so we immediately called our body shop and had them come out to bring the mirrors back to perfect with a little touch up. They did a great job and both mirrors looked as good as new by the time they were done.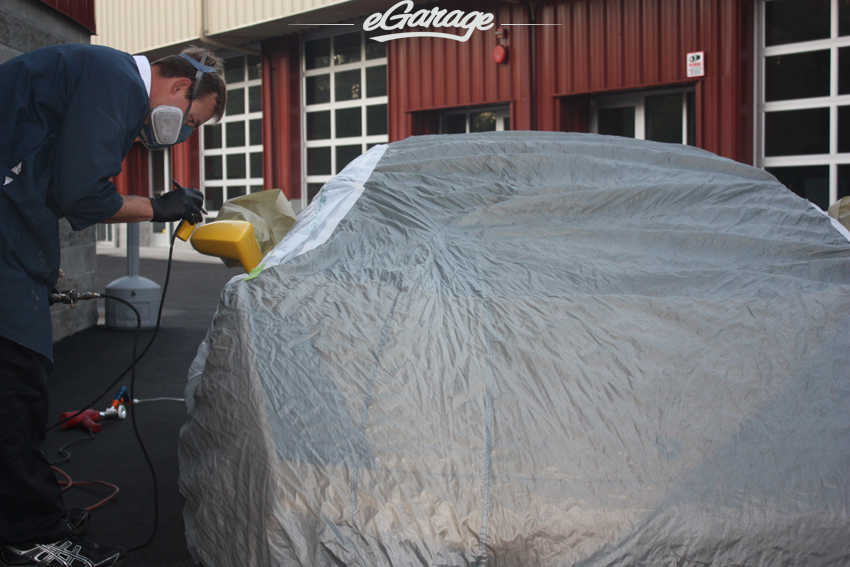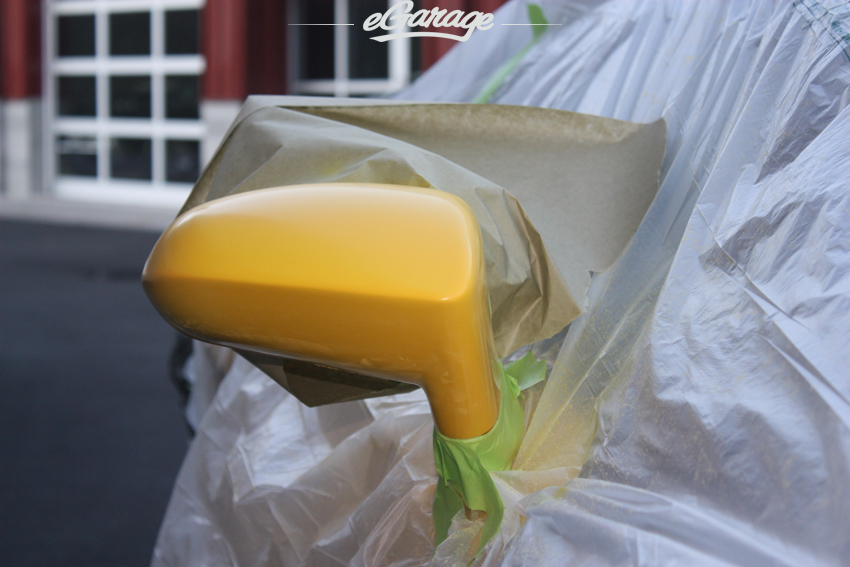 Occasionally, the vehicles we get just need something simple, such as a detail prior to listing them for sale.  Other times, they need more extensive work such as when our friends at Northwest Auto Salon did a complete headlight restoration on another Lamborghini Gallardo of ours. The final stage in the process with this Spyder was getting it all dolled up for the showroom floor.  The Lambo had been well enough cared for that it didn't need a full detail. So, we sent the Bull over to Northwest Auto Salon to get a handwash and interior vacuum & wipe down.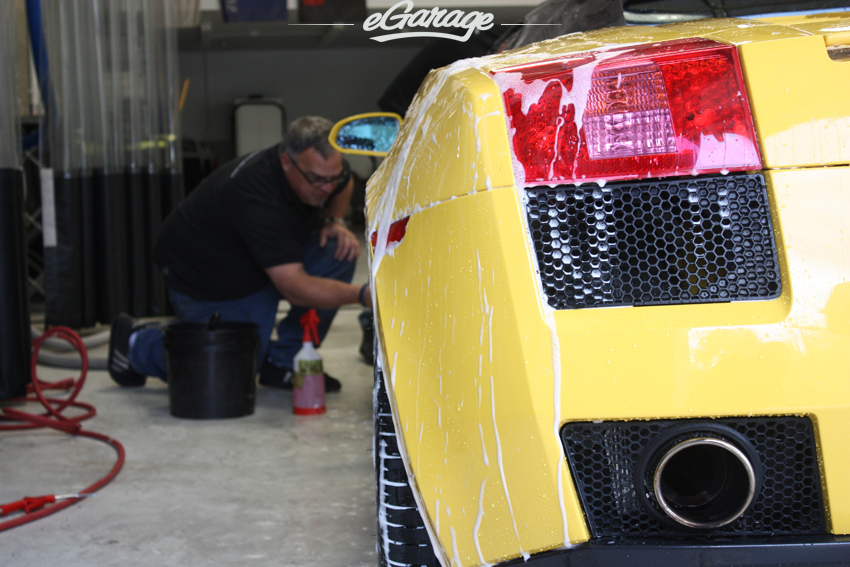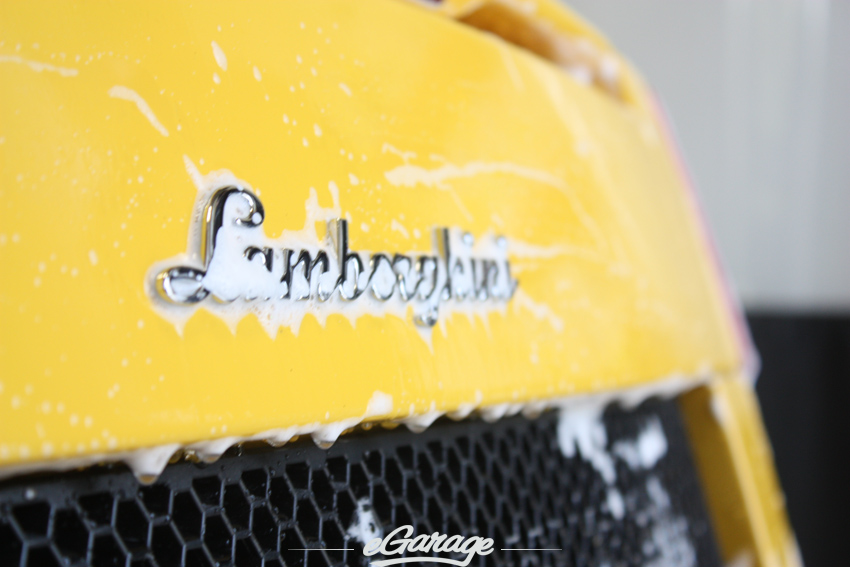 To inquire about any of the cars in our inventory or if you would like us to help you find a car or list one of your own on consignment.  Please do not hesitate to contact us via phone at 425-787-6200 or email at Jonathan@CatsExotics.com