Words: Jonathan Cats
At Cats Exotics our annual sales numbers are consistently over 100 cars a year – and continuing to grow.  Combined with the thousands of other cars we see a year at the various events and auctions we attend, and one might think we would become a little "jaded" by the sight of an exotic or rare car.  It is actually quite the contrary as what drives our passion for our business is only outdone by our passion for all things automotive.  Car enthusiasts first, and a dealership second; we love every car that comes through our doors in its own special way.  That's not saying that we don't have a few favorites just like any other person.  One collector's '68 Hemi CUDA is another enthusiast's '54 Mercedes Gullwing, and we are no different. Narrowing it down was hard – but here are ten of our favorite cars ever to pass through the doors at Cats Exotics. We hope you enjoy reading about our top ten favorites as much as we enjoyed selling them and their current owners enjoy driving them.
10) 1967 Chevrolet Corvette Stingray
Stock # 12861
The Corvette is one of if not the most famous American Sports Cars of all time. Everyone has their favorite from the 1st Genration C1, to the original ZR1, to the introduction of the Z06 in 2006. One of our all time favorites was the first version of the Sting Ray. Being the last of the 2nd generation of Corvette's, 5 years of refinement made it the best Vette yet. No other version of the Sting Ray was more desirable than a Big Block 427. Meticulously restored and all numbers matching – this Sting Ray was finished in under-appreciated Goodwood Green and was a blast to drive.  It made us want to relive the good 'ol days cruising on a Saturday night with all the other American Muscle around.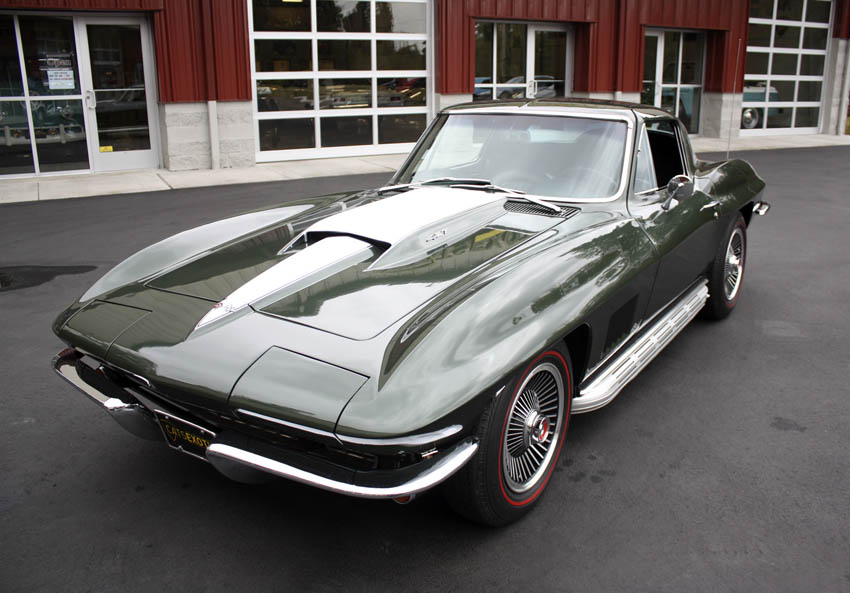 9) 1968 Shelby GT500 "Eleanor"
Stock # 14351
After Nicolas Cage starred in the hit movie "Gone in 60 Seconds" the already wildly popular Shelby GT500 saw a whole new resurgence in the building of "Eleanor" clones from the movie.  It seemed like everyone and their dad wants or has had one.  We have had a few "Eleanor" tributes come through our showroom, but this particular car was our first and thus will always be special to us.  The dash was signed by Carroll Shelby, and this beast came with a rare Certificate of Authenticity. Also rare, it was finished on a real 68 GT500 frame and body and it's 550+ horsepower was put to the ground with sheer excitement (and even a little fear) every time we got behind the wheel. An instant classic of an already famous brand and car, the Eleanor Mustang will always be one of our favorites.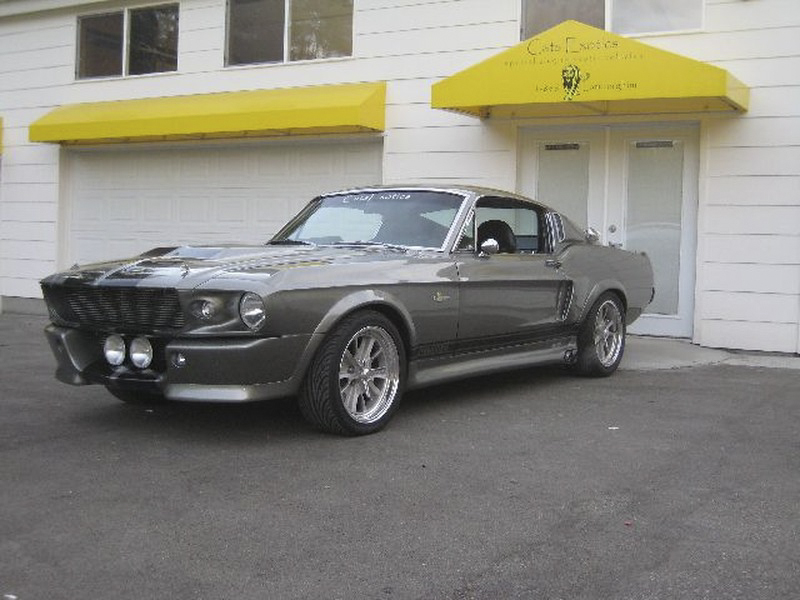 8) 2001 Lamborghini Diablo 6.0
Stock #12861
In 2004, Lamborghini introduced a host of new colors to their line-up. Once of those colors was the stunning "Balloon White"; a sort of off white with a beautiful pearl effect to it.  A few years back we had a 6.0 Diablo that was mechanically one of the better ones we had come across but was finished in the most produced Diablo color of all time – silver.  We decided to change things up a bit and had this Lamborghini completely re-painted in OEM Balloon White.  We fitted it with Gunmetal Diablo wheels and a carbon fiber wing and the results were stunning.  We enjoyed the car for a few years taking it to numerous shows, rallies, trips and even to Concourso Italian in Monterey, CA before finally splitting ways with it.  A one off car finished in this combo the rarity alone gives it a place on this list.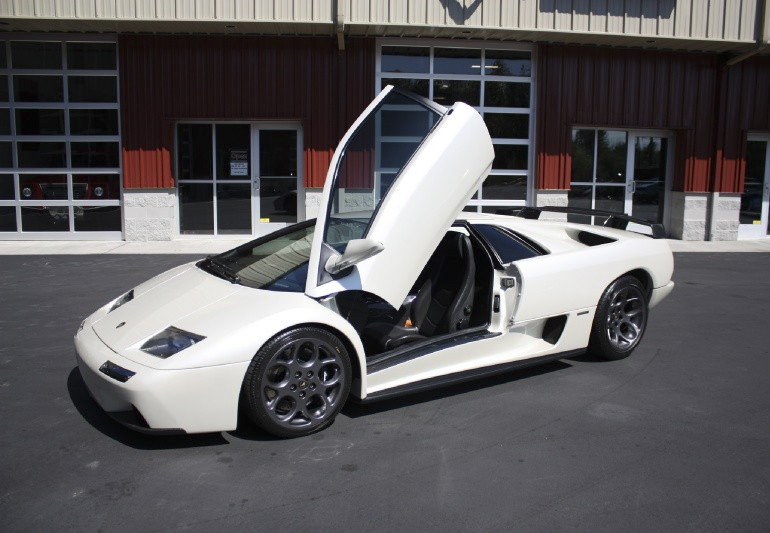 7) 1969 Lamborghini Miura "S"
Stock # 3787
The Miura is one of the most famed sports cars of all time and considered by many the first "supercar".  So it would be fitting that we would fall in love with such a beautiful example.  Flawless mechanically and cosmetically, this "S" was gladly kept here in the Washington State and we cherish every chance we get to be reunited with her.  Driving a Miura is like imagining yourself in the days of Frank Sinatra and Dean Martin when the Rat Pack, Las Vegas, and the Lamborghini Miura ruled the world.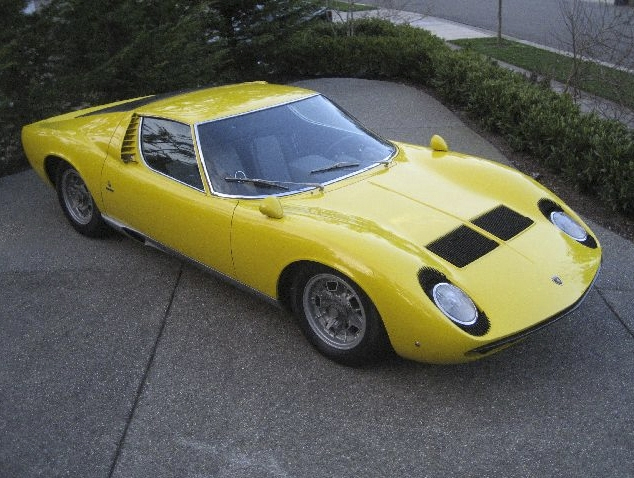 6) 1989 Lamborghini LM002 stock # 12155 AND 1989 Lamborghini Countach 25th Anniversary Edition stock #12449
Much could be said about either of these two cars – the 89 LM002 being 1 of only 10 "interim" LM's ever produced with it's updated motor but unchanged body; or the 25th Anniversary Countach being the last of an iconic Lamborghini model and even signed by the legendary Valentino Balboni himself. But what makes these two cars so special to us is who they were sold to. We have had many famous and important figures buy cars from Cats Exotics, and this is just another example.  These were both purchase in one single transaction by the Sheik of Qatar, and he was nothing but a pleasure to work with and it was an honor to add to his very very extensive collection of automobiles.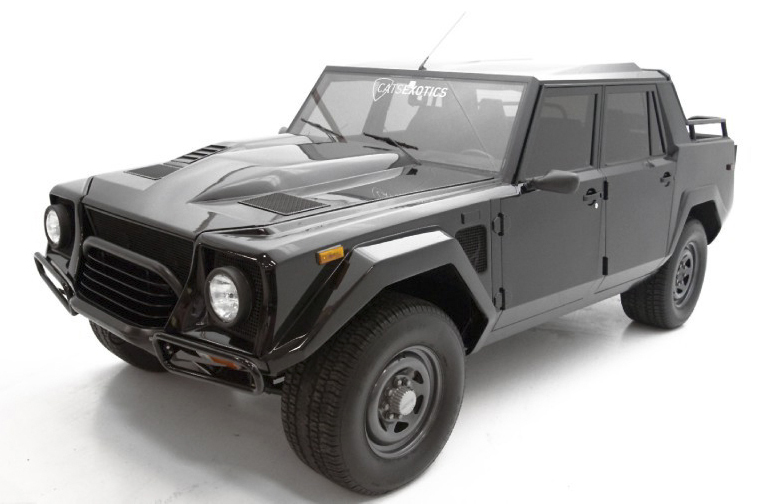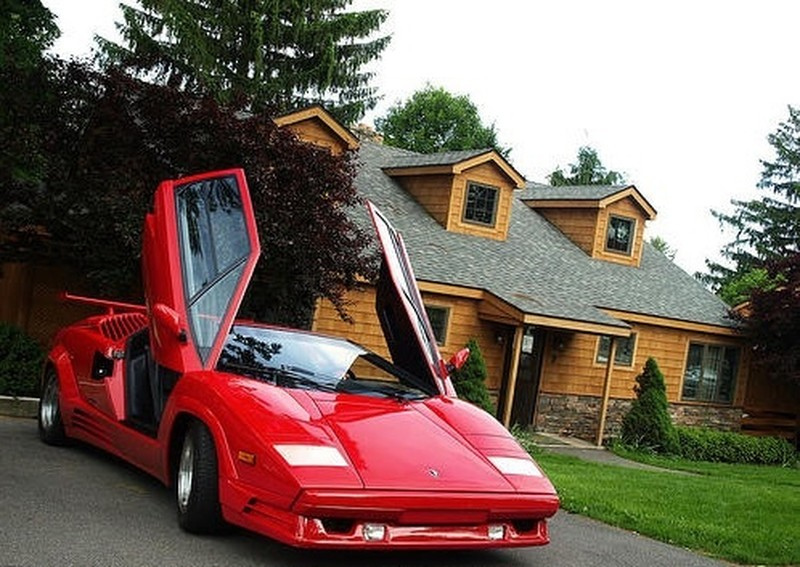 5) 2001 Lamborghini Diablo 6.0
Stock # 12668
The Diablo (and specifically the 6.0) will always be one of our favorites here at Cats Exotics.  It was the last of the "true" Lamborghini's ever built, Marcello Gandini's last design for the Italian car brand. This one stood out in particular due to its color rarity. A bright Rosso (red) over tan combo is generally reserved for Ferrari's.  This Diablo was also one of the strongest mechanically we have ever driven and we have no doubts the new owner (who lives in Europe) is enjoying her to the fullest.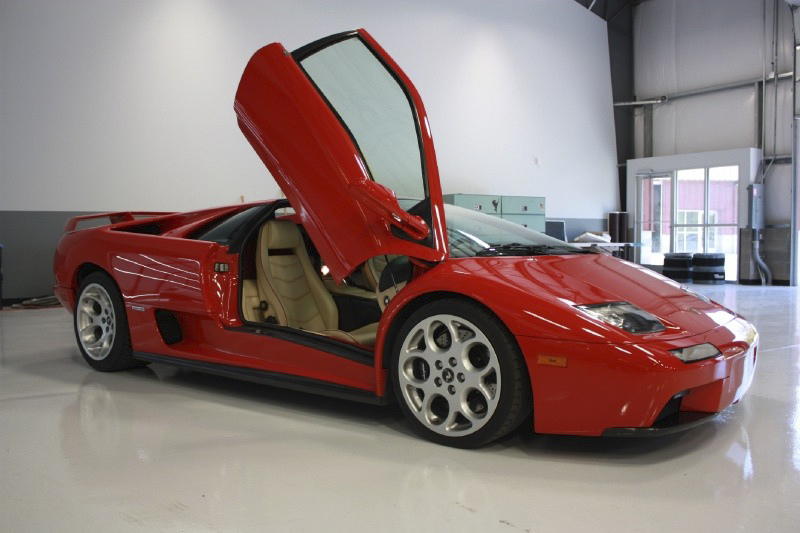 4) 2000 Lamborghini Diablo GTR
Stock # 12491
This 2000 Diablo GTR was #18 out of 30 produced worldwide for the GTR Supertrophy. It was a real, live race car (albeit retired and fitted with a passenger seat as well) and was a pain in the neck to drive. But it was pure Lamborghini – exotic, loud, unforgiving, and wildly unpredictable. It is this impracticality meshed with sexiness, power and race heritage that keeps this special Diablo in our fondest memories at Cats Exotics. The purchaser also fell horribly ill about a week after buying the car and since he was in Asia and had larger issues than a car purchase to deal with, we didn't hear from him for over 6 months. One day, we got a call from him out of the blue explaining the situation and we were able to get car and (healthy) owner together at long last.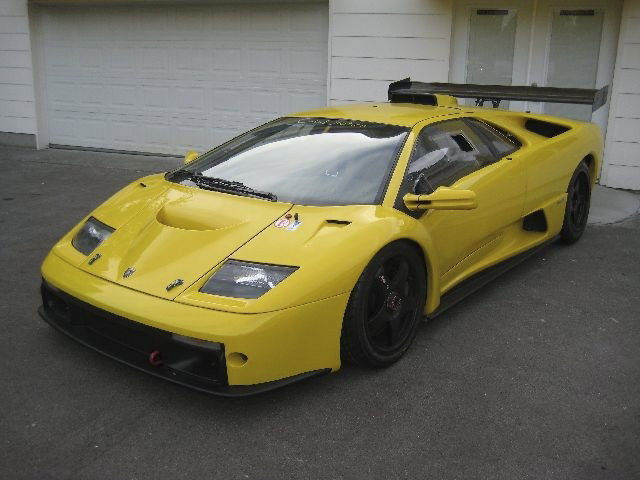 3) 1994 Lamborghini Diablo SE30 #25 JOTA
Stock # 12025
In 1994 Lamborghini made a special version of the Diablo coined the SE30, only 25 of which made it to US Soil.  Of those, only 2 were ever fitted with the super rare factory race kit coined "JOTA".  A high performance kit that included aggressive looking (and functional) hood scoops along with the power upgrades, this JOTA Diablo is a car collector's dream. Finished in Anniversary Purple, this "Car Unicorn" is as much fun to drive as it is to look at and will always be one of our favorite vehicles to ever come through Cats Exotics' doors.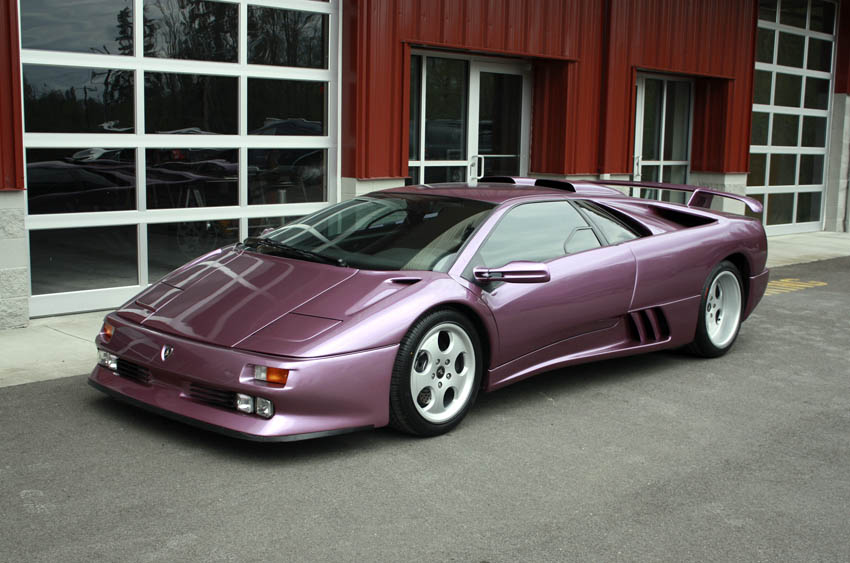 2) 1988.5 Lamborghini Countach 5000QV Downdraft
Stock # 12292
Being the last of the Lamborghini's with a carbureted engine, the 88.5 Downdraft will always have a special place in any Lamborghini enthusiast's heart.  This one was made even more special being finished in Blue Tahiti over a custom blue and cream leather interior that was special ordered brand new by then Denver Broncos owner and USA Steel magnate Edgar Kaiser.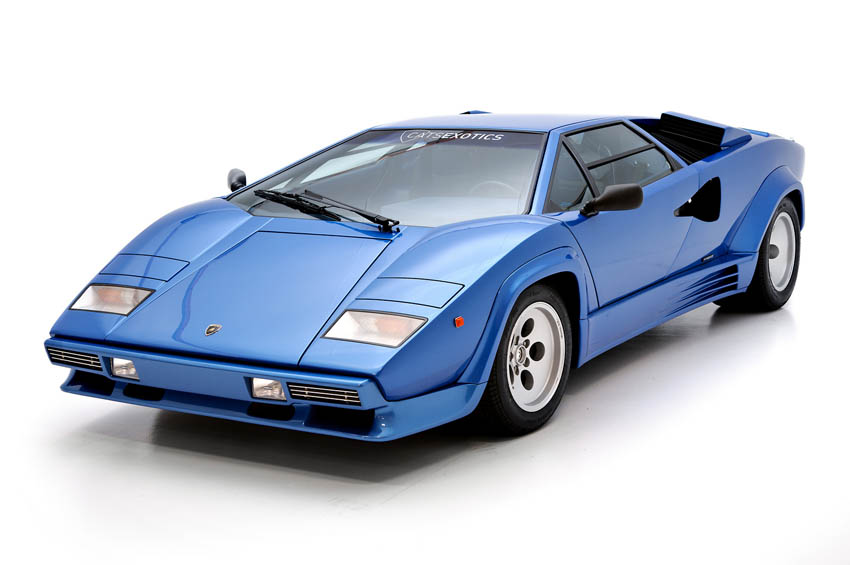 1) 1976 Lamborghini Countach LP400 Periscopa
Stock # 20194
Having performed an exhaustive 5 year Concours Level restoration on this beauty, the Periscopa will always have a special place in our hearts here at Cats Exotics. With only 27 produced in 1976, it makes this gem even more rare. A price tag that was well over $500k is a Countach record that looks to stand for some time.