By: Drew Larrigan
Summer is quickly approaching and with Father's Day on June 16th we are seeing a fresh new batch of products from the automotive world.  Whether you're buying your father a last minute gift or want to share an Automotive experience with him, here is eGarage's quick fix for any wrench turning, track slumming, motor junky father.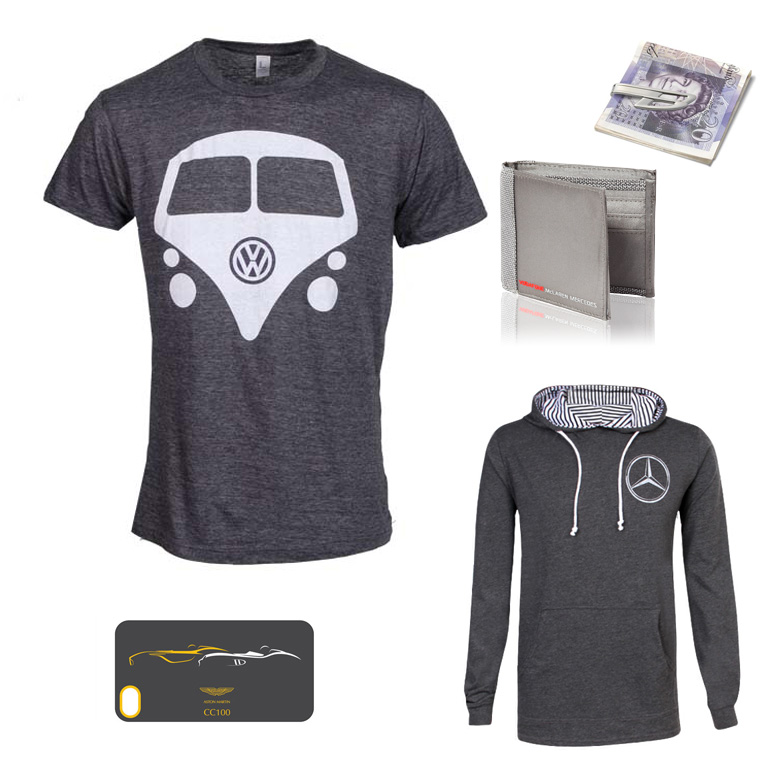 VW MINI BUS TEE: $19.95 |  Mclaren TEAM Wallet: £17.95 |  Aston Martin CC100 iPhone Cover: £ 6.66  | FLYING SPUR MONEY CLIP: £65.00 |  Mercedes-Benz Jersey Pullover Hoody: $65.00 |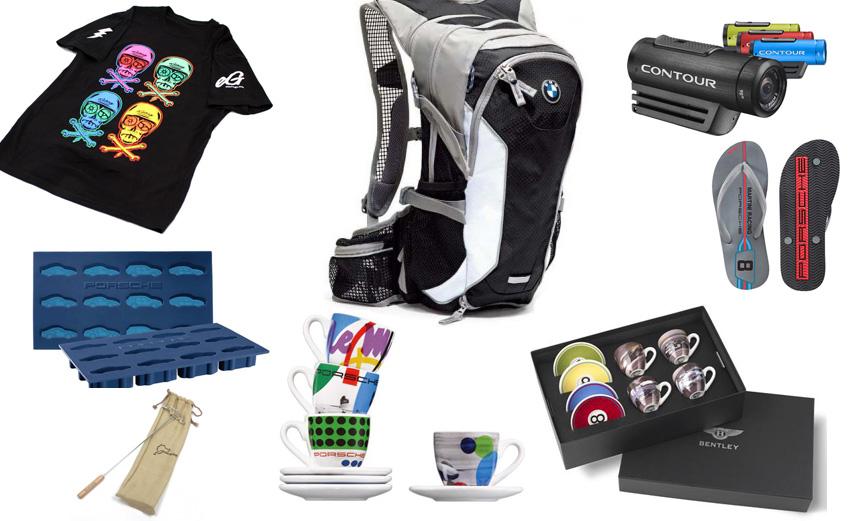 Bentley Racing Espresso Set: £70.00 | BMW BIKE Rucksack: EUR 79.95 | Porsche Espresso Cup 4 Set: $120.00  | Porsche Ice Cube Tray: $19.00 | Porsche Martini Racing FlipFlops: $65.00 | Bentley Racing Espresso Cup 4 Set: £70.00 | Contour Roam2 POV Camera: $199.00  |  Nürburgring Grillset: EUR 17.90 | eGarage Motorhead Skull Tee: $30.00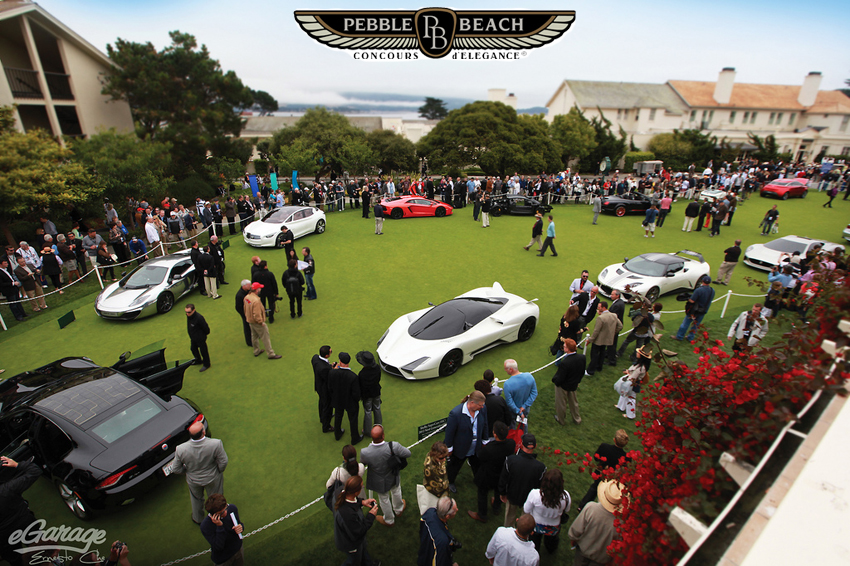 If Dad is in need of a trip this year, there's no better place to be than Monterey, California for the Monterey Historics and Pebble Concours d'Elegance.
General Admission Tickets, which include parking, shuttle service, and program, are $225 in advance and $275 on day of show. Children under the age of 12 are admitted at no charge when accompanied by an adult.
Club d'Elegance Tickets, which include VIP patron badge, VIP parking and shuttle service, a full breakfast, an elegant buffet luncheon, a signed poster and other commemorative gifts, are $600.
Pebble Beach Tickets 
 eGarage Video from Pebble Beach Concours d'Elegance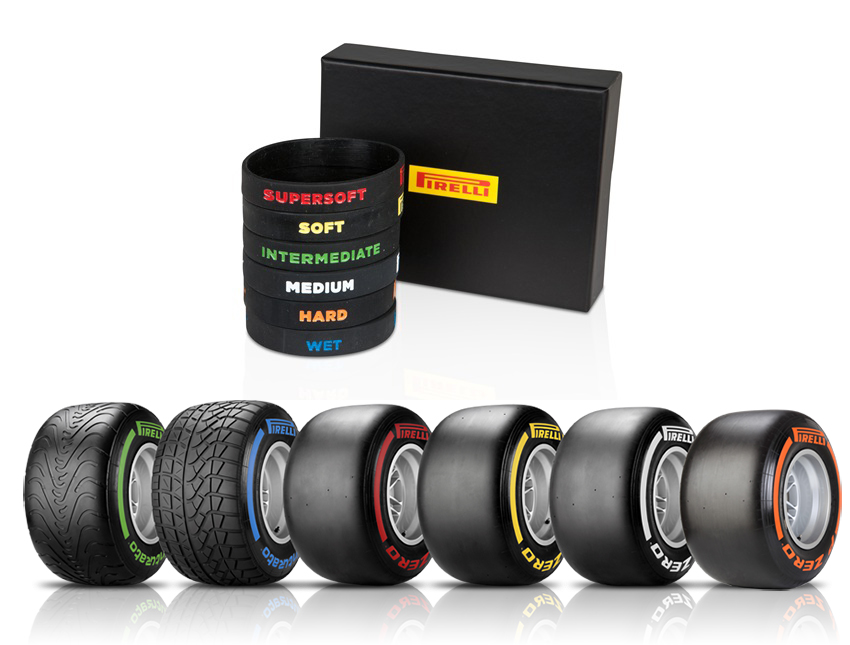 Pirelli Exclusive Rubber Wristband Set: $18.57
An official product of the Pirelli Collection, exclusively available at the F1 Store. Grip and performance of the P Zero and Cinturato tyres, there's only one question. Which tyre are you?