Story by Nic Jimenez | Photos by Alex Bucur and Ernesto Che
Besides cars, trucks, and motorcycles we fill our garage up with a plethora of active toys such as snowboards, skis, skateboards, and of course bicycles!! As children, these two wheeled chariots gave most of us our truest, purest sense of freedom. No more mom and dad coddling us as we dipped into that first hard turn away from everything we know as kids.
2014 rolled up beautifully when we were put in contact with State Bicycle Co. for the possibility of doing a collaboration for an eGarage branded Bicycle sometime in 2014. This one pictured is not it, sorry. Without a doubt what we have conjured up together will be worth the wait.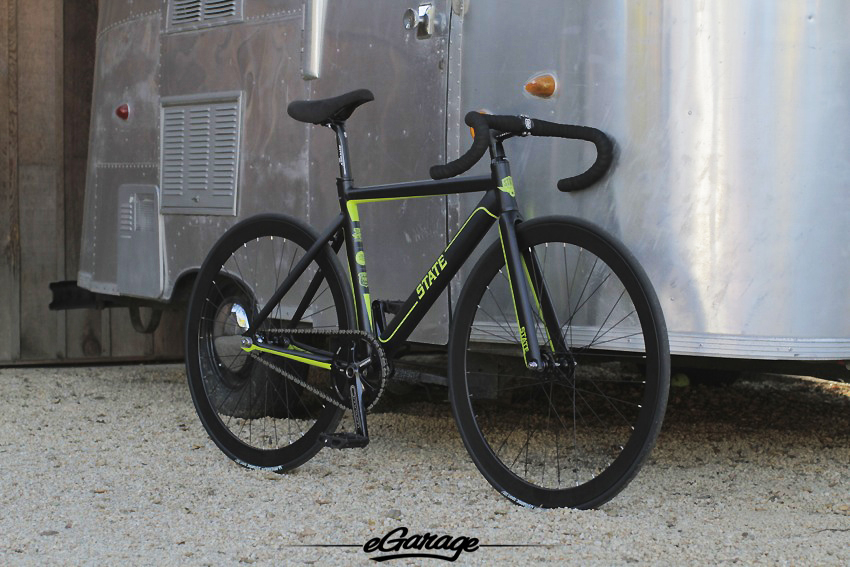 State Bicycle Company is a rider-developed fixed gear/single speed bicycle company based out of Tempe, Arizona. As stated on the website, their goal is simple: To bring the most attractive, high quality and smooth riding fixed gear bicycles to the market at the lowest price possible. This particular bike, named after its collaboration with the renowned clothing company, is known as The Undefeated.
The Undefeated is composed of an aero 7005 aluminum frame, full carbon fiber fork, a SRAM Omnium crankset, and Ritchey Carbone components.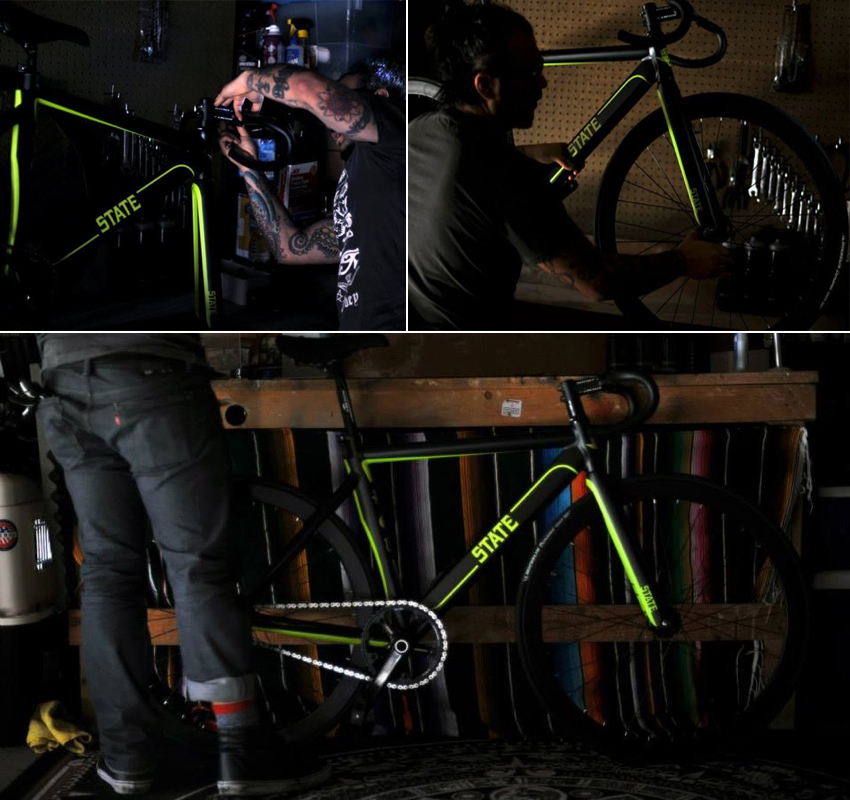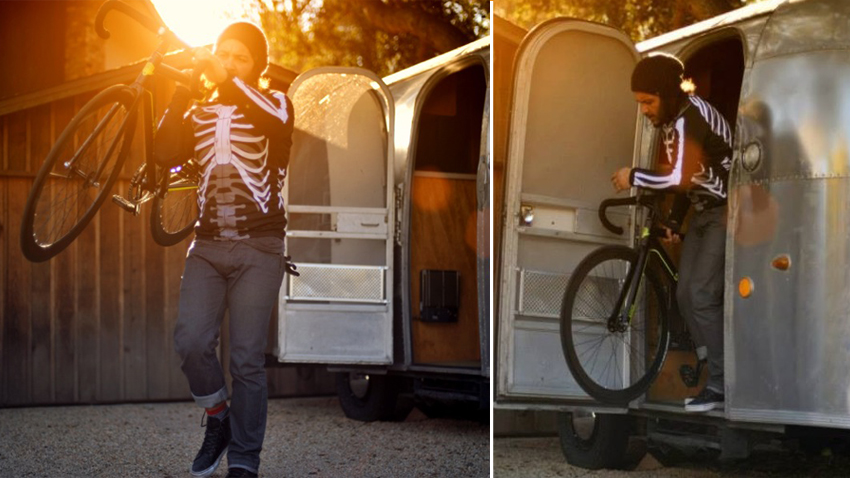 After a few cups of espresso and some quick assembly we couldn't wait to throw it on top of our bicycle hauler; a 2013 Hyundai Veloster Turbo on fifteen52 wheels. We made our way out to the California countryside where we found ourselves away from traffic, free as the kids we once were in the old neighborhood – riding, laughing and simply reveling at the beauty of the Undefeated.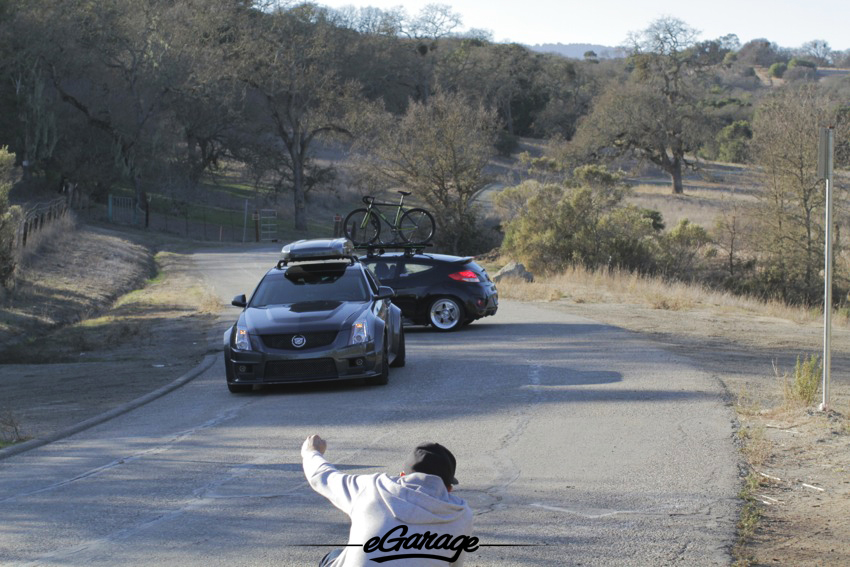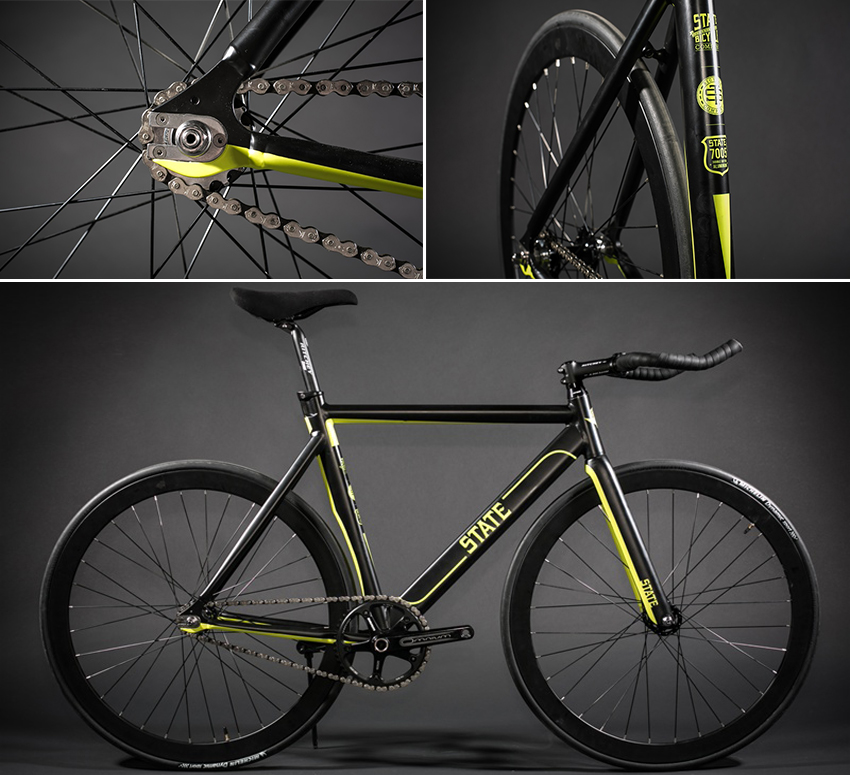 The matte black finish with the electric-like "high-vis" yellow accents make it both sinister and yet friendly. The Undefeated bike available to the public is the same bike ridden by the State Bicycle Co. race team all over the planet. The air and motion of its track geometry exudes aerodynamics – the bike is lightweight and strong in all the right places. The front-end is managed by a carbon track fork while the rear triangle is steadfast with aluminum track drop-outs.  This is, quite bluntly, one damn good looking, bad ass Bicycle!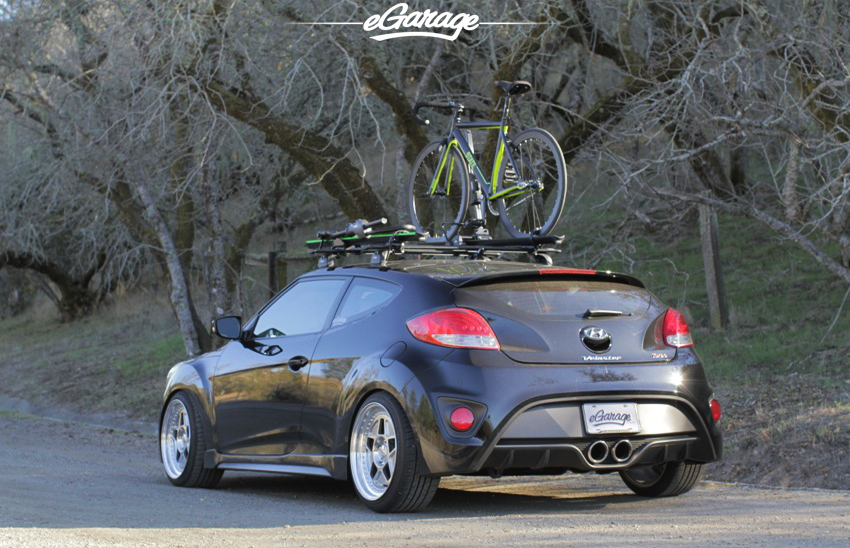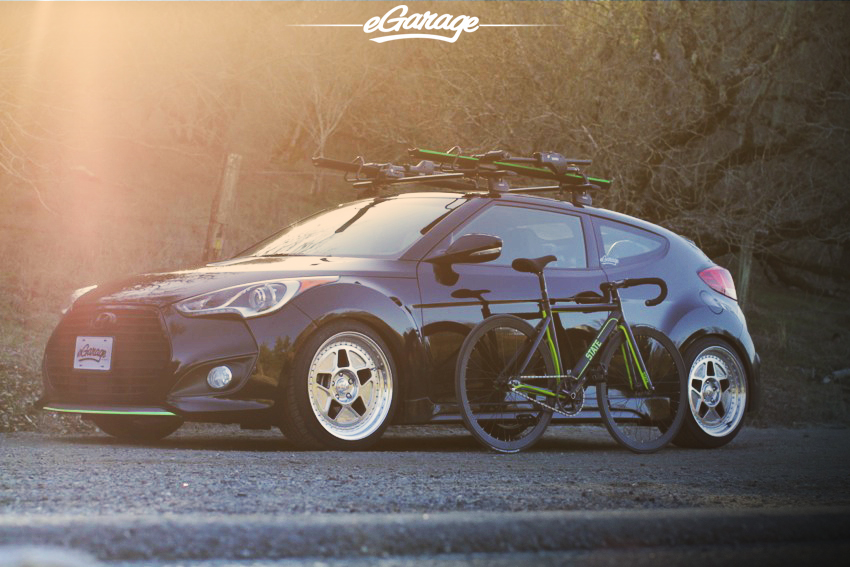 We can't wait to see what 2014 holds for the evolution of our collaboration with State Bicycle Co!