Words | Photos: Raphael Belly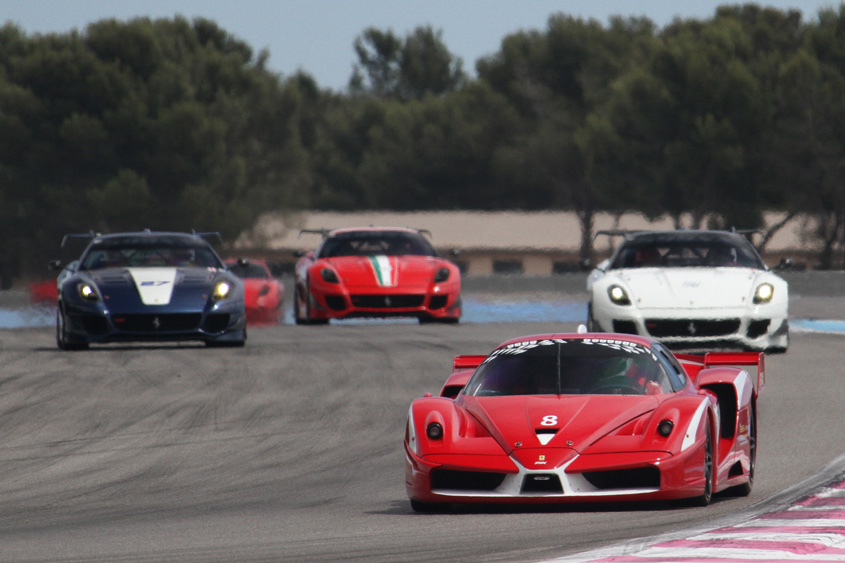 As part of the non-competitive activity run by Maranello's Corse Clienti department, there are two technical collaboration programmes involving a select group of owners who have acquired a Ferrari FXX or a 599XX, produced exclusively for track use. Taking their names from the car models, these two special research and development programmes involve the "owner-test drivers" at events organized by Ferrari at some of the most famous race tracks in Europe, Asia, and North America with the aid of a group of engineers and a team of professional drivers.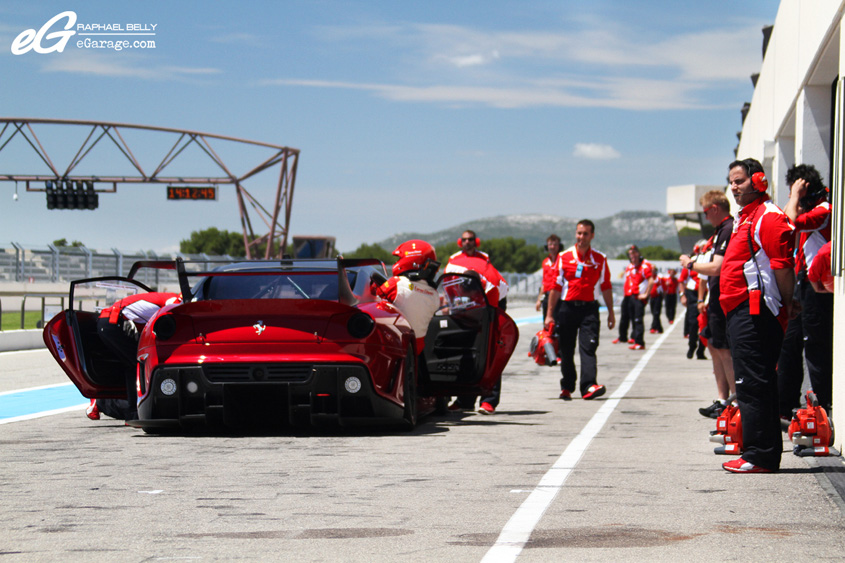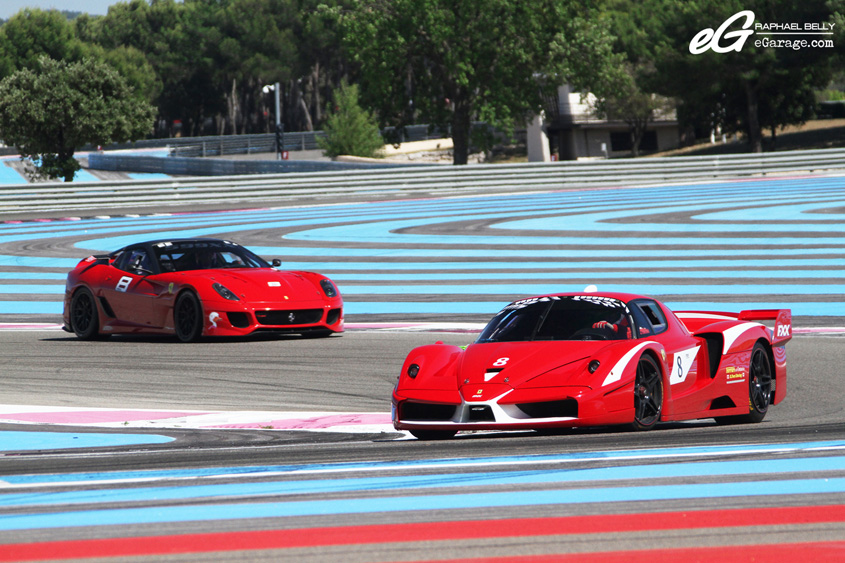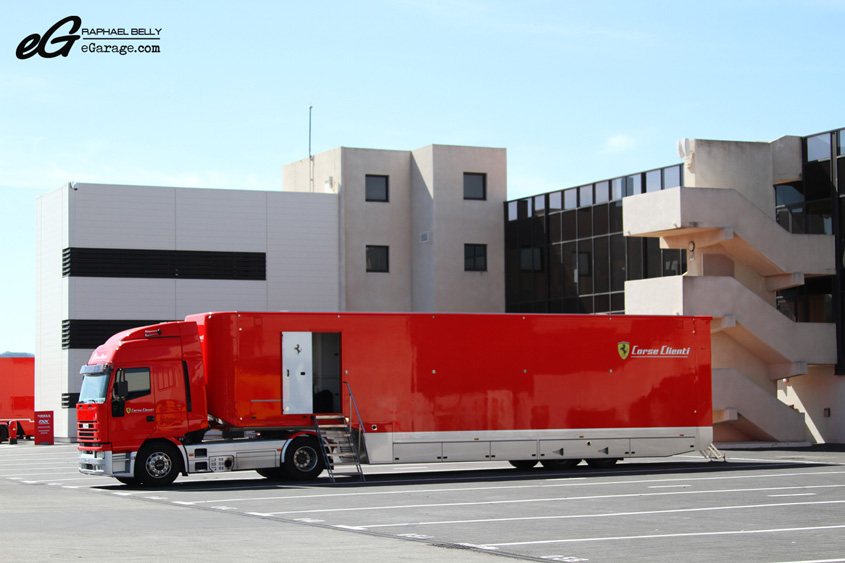 After a private unveiling during the Ferrari Finalli Mondiali at Mugello racetrack by the end of 2011 Finalli Mondiali at Mugello and public unveiling at Bologna motorshow in December, this is the very first time we see the 599XX Evoluzione racing in France. Under the hot sun in the south of France, the Le Castellet Paul Ricard HTTT circuit has just hosted two days of intensive testing for participants in the exclusive XX and F1 programmes.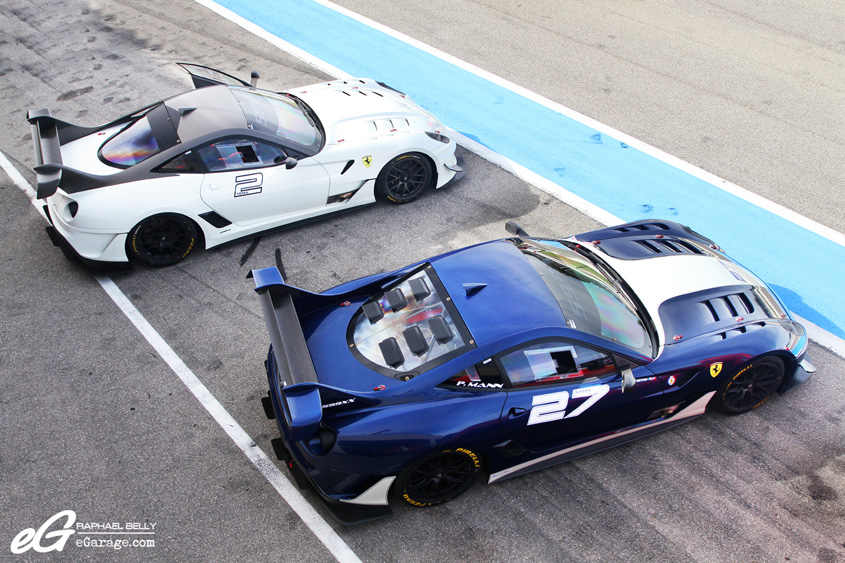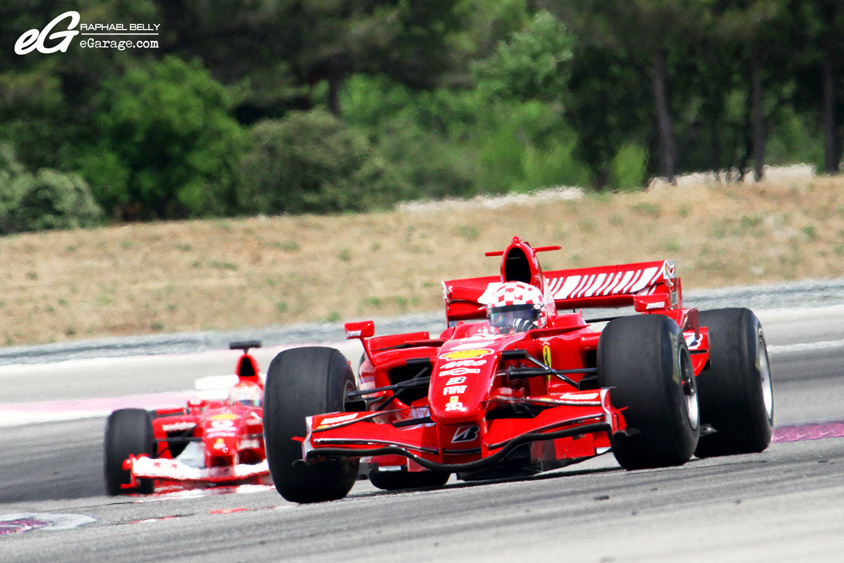 As with the Evoluzione for the Enzo (FXX started in 2005 and Evoluzione version was presented in 2008), Ferrari provided an upgrade package to the 599XX programm that launched in 2009. The 599XX Evoluzione is the result of Ferrari's intensive research. The most visible thing is the big spoiler with moving foils. Like the DRS mechanism in Formula One, the rear wing can be opened up for reduced drag on straightaways or closed to increase downforce in the corners or in breaking time.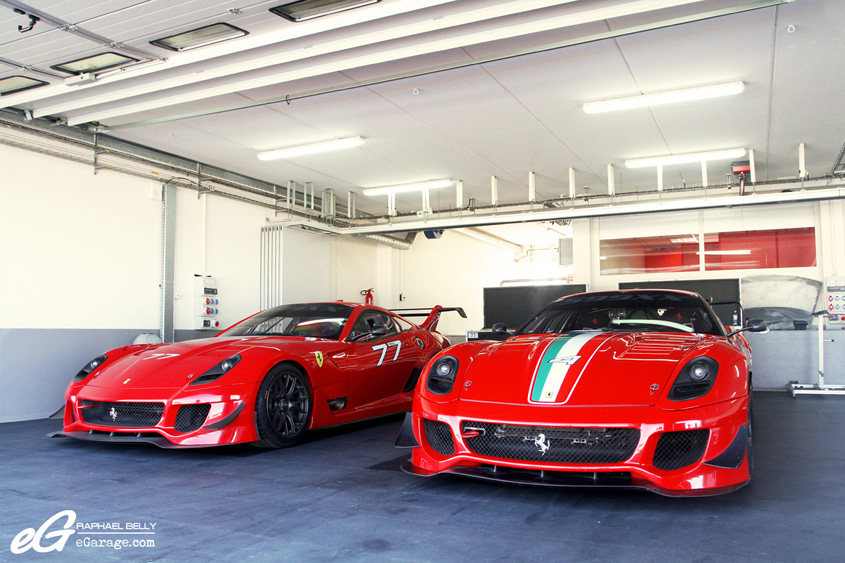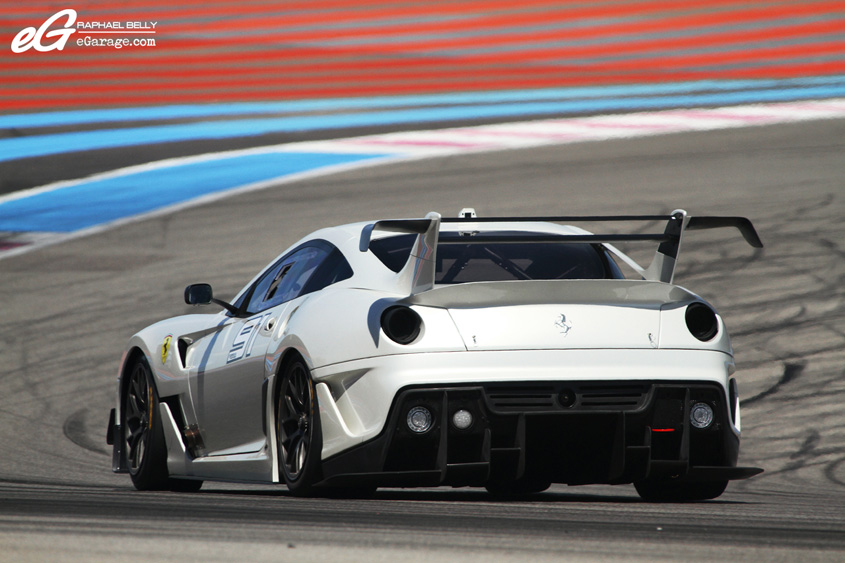 Despite this additional part, thanks to the side exhaust (providing 20hp of additional) the 599XX reaches now 750hp with a deeper sound. A shortened exhaust combined with new carbon headlights (with their own air intake) make the 599XX EVO lighter than the original 599XX (-35kg). The evolution kit also includes a bigger front splitter and new-designed rear and side splitter.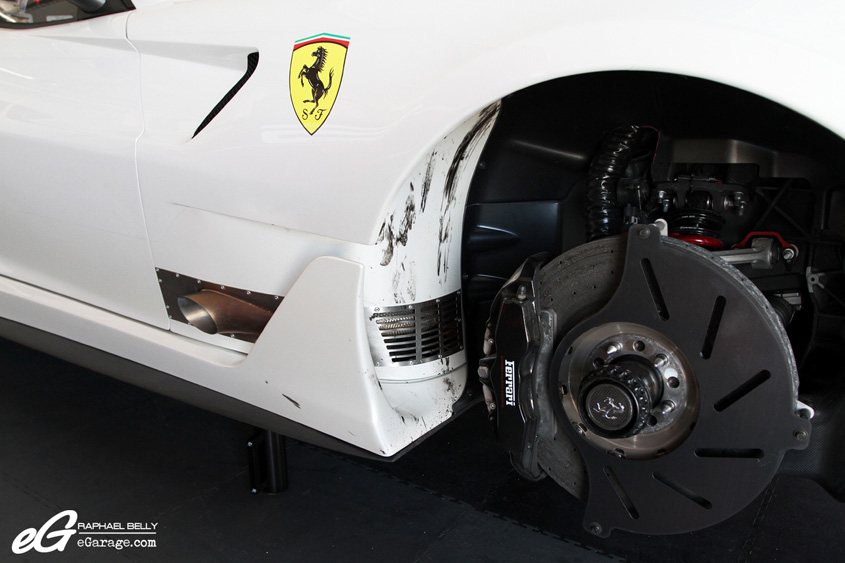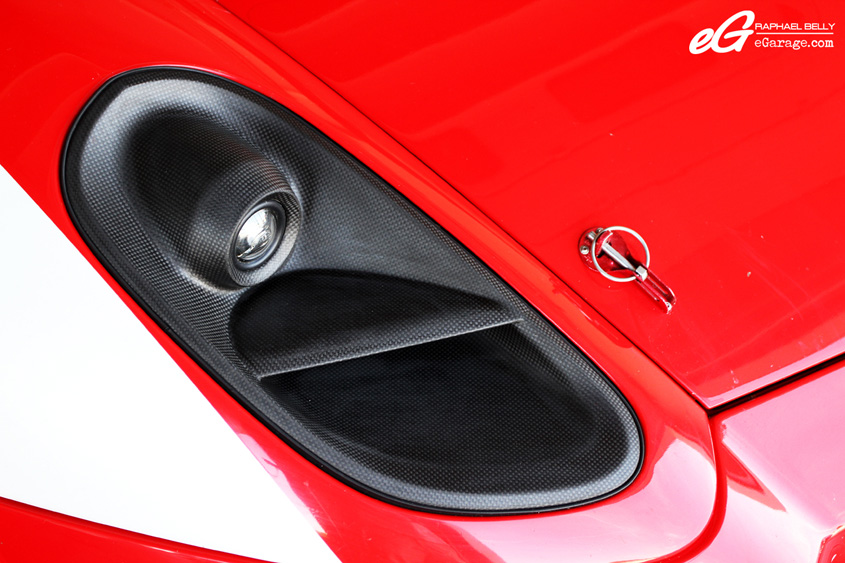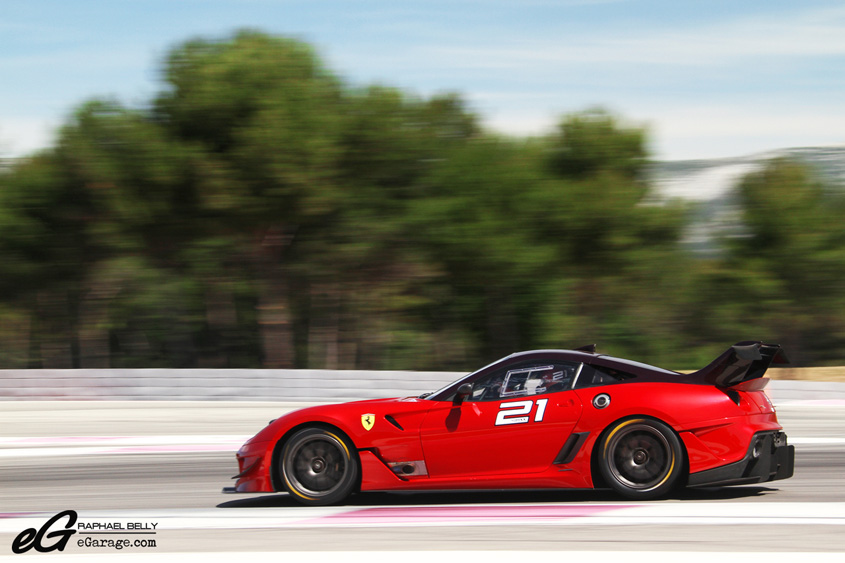 No official price tag was given for this package but we can bet on an additional $250,000, which is a flea bite compared to the $1,176,000 base price to drive in the latest Ferrari driving laboratory.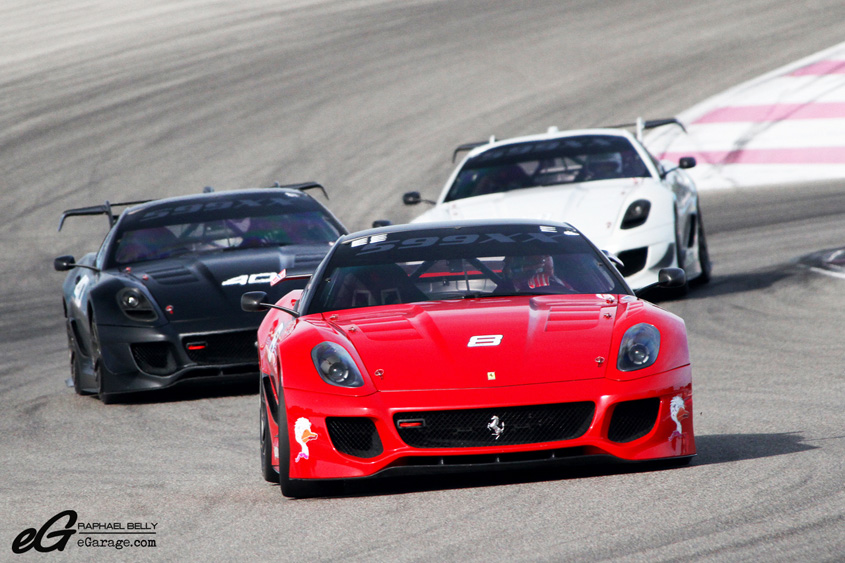 If you find XX Programmes too mainstream, Corse Clienti gives you the opportunity to feel like a F1 driver, with the F1 Clienti department. During this French session, the 333SP was driven around Paul Ricard HTTT racetrack with the other single-seaters of all ages.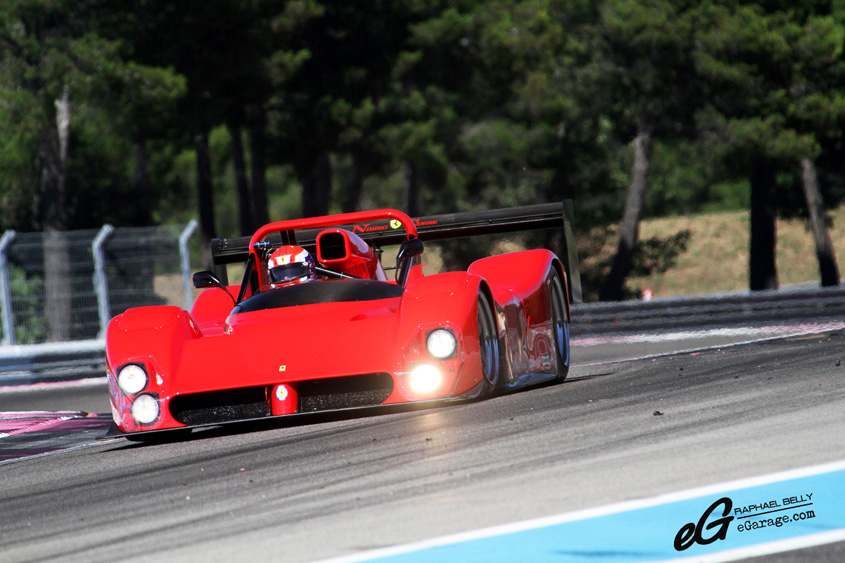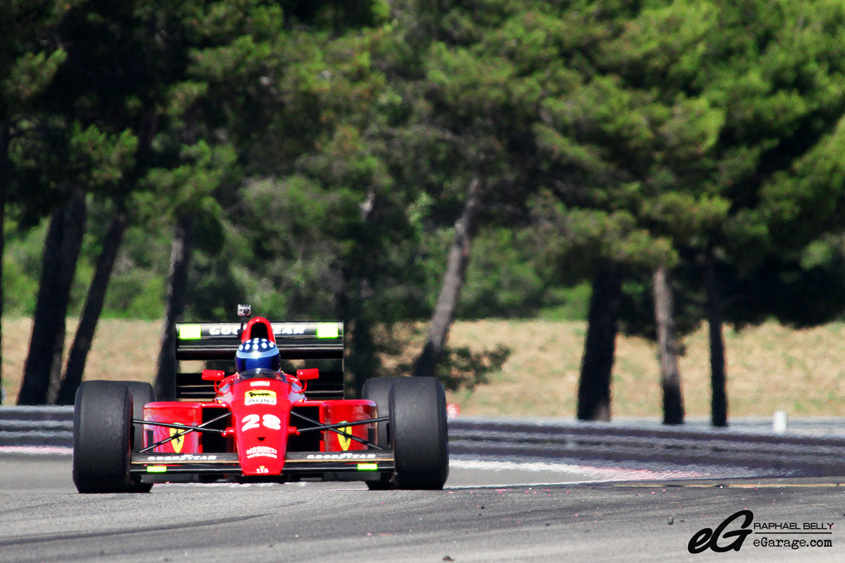 Seeing theese Formula 1 driving here is a taste of what could be if the Formula 1 Grand Prix was held in Paul Ricard HTTT since there are a lot of negotiations around the possible return of a Grand Prix in France on this circuit. Since the ractrack has been approved by Charlie Whiting (FIA Formula 1 race manager and Formula 1 safety delegated) it seems to be increasingly possible.
To see more from Ferrari Corse Clienti: Paul Ricard HTTT check out our Flickr page