This is the first story to come out of a collaborative series between eGarage and Lost In A Supermarket. We hope you enjoy this one and look forward to more adventures with Mr. Stecher in the near future!
Words: Nicolas Stecher | Photos: Raphael Belly
Last month we were lucky enough to be invited to St. Tropez, France, to test drive a slew of new Mercedes Benz vehicles. But these weren't just any vehicles, oh no — these were all variants of Benz's halo, the gorgeous, gullwinged SLS AMG.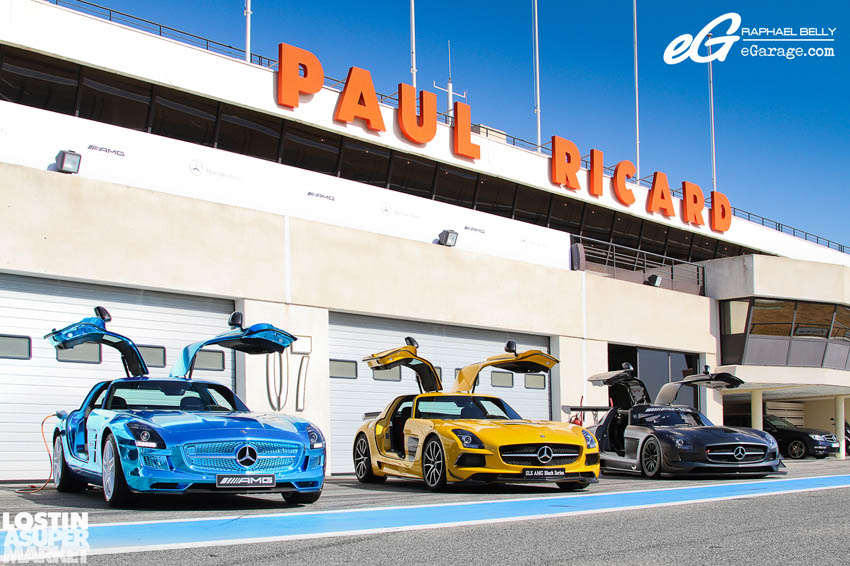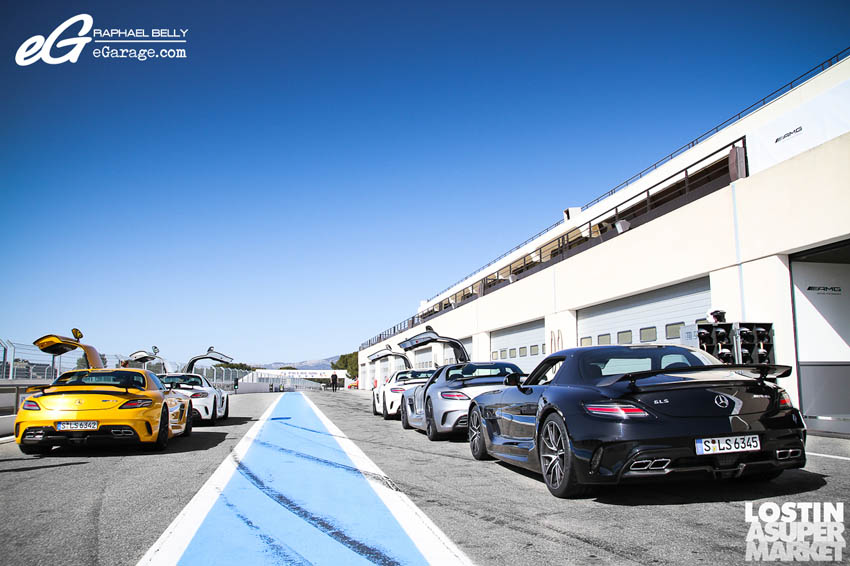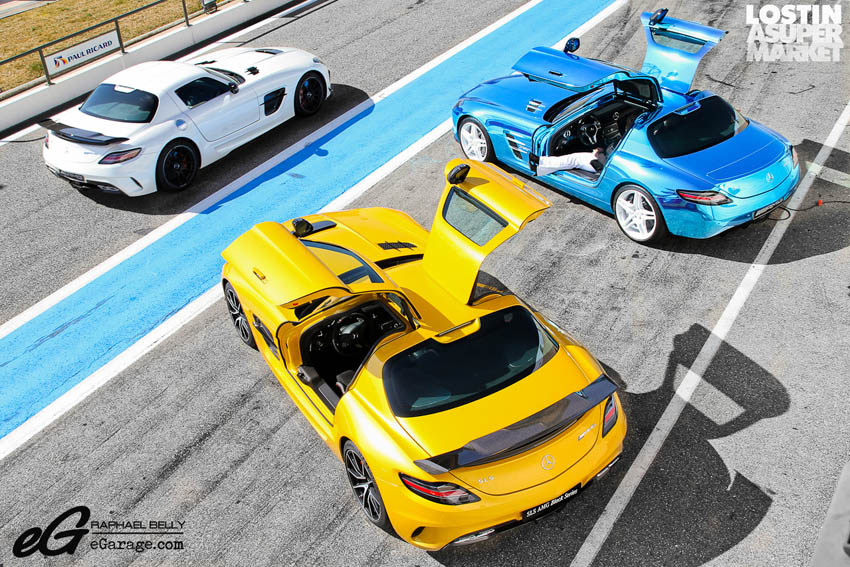 Not only were we in one of the most beautiful resort towns on Earth, but we were taking these cars out on the famed Paul Ricard Circuit, a gorgeous ribbonwork of black asphalt laid out over the Mediterranean hills.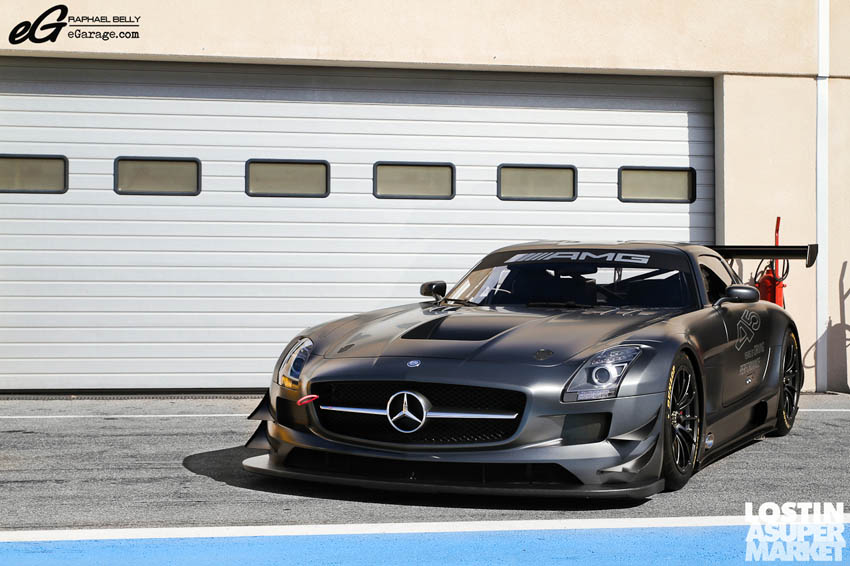 First there was the SLS AMG Black Edition, a street homologated version of Benz's track-only GT3 racecar. With 631 hps and a roar capable of making grown men wet their pants, the Black Edition is as close to a street legal racecar as Mercedes Benz has ever produced. On the Paul Ricard Circuit it left more shreds of vulcanized rubber than a Vegas-bound 18-wheeler.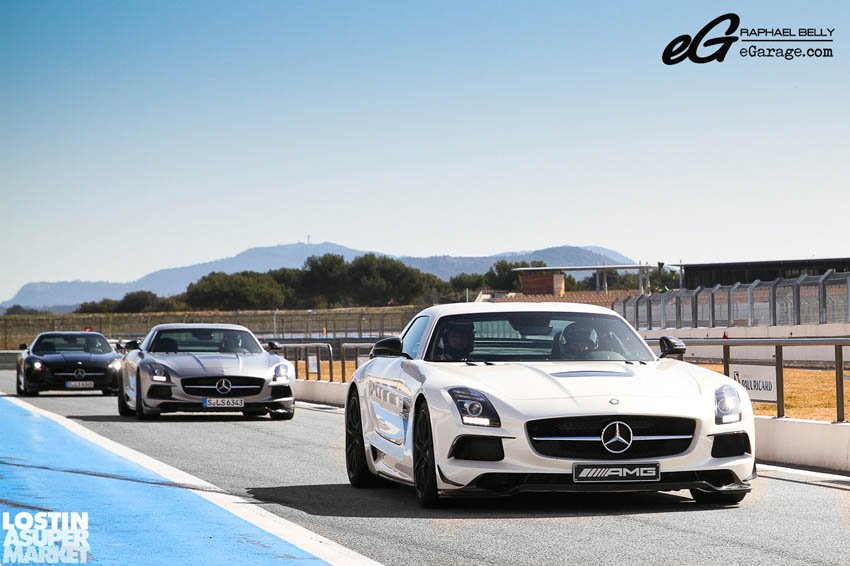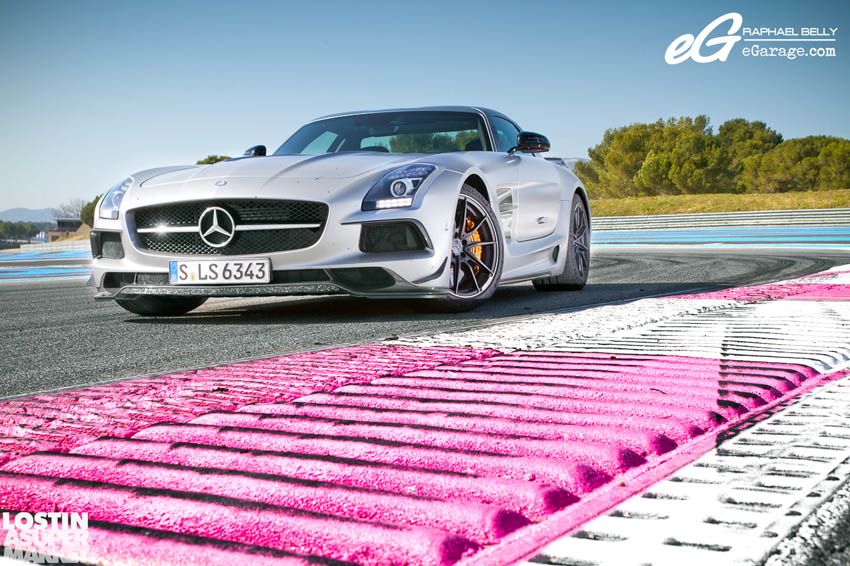 But even more impressive than the Black Edition was the game-changing Electric Drive, the most powerful, fastest production electric vehicle ever. Bristling with 740 horses and
738 foot-pounds of torque, Benz's latest piece of technological wizardry will run you north of $500,000 — and will only be available in Europe.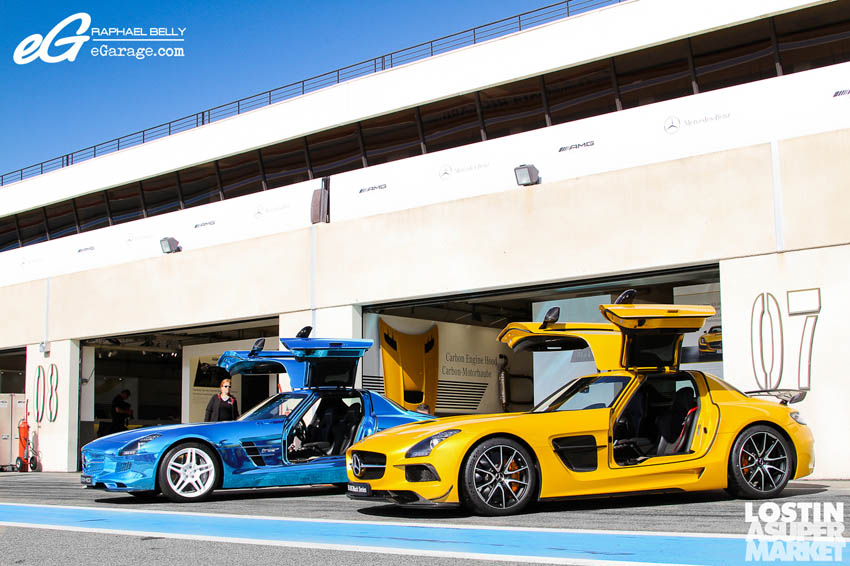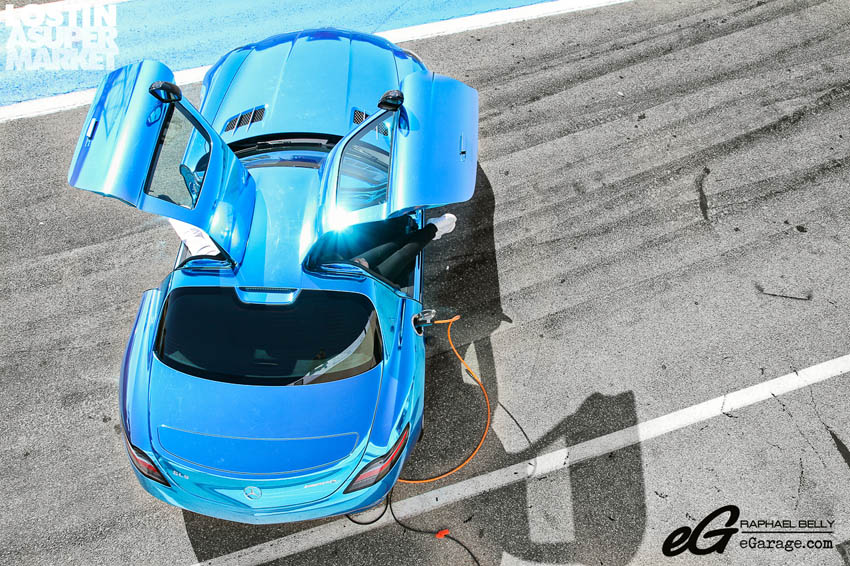 Bathed in a supernatural metallic blue paintjob, the Electric Drive glimmered like a gem digitally enhanced in the Cote Azur sunlight. And powered by four electric motors, each supplying a separate wheel — a unique set-up in the world of electric cars — the Electric Drive cornered unlike anything previously driven.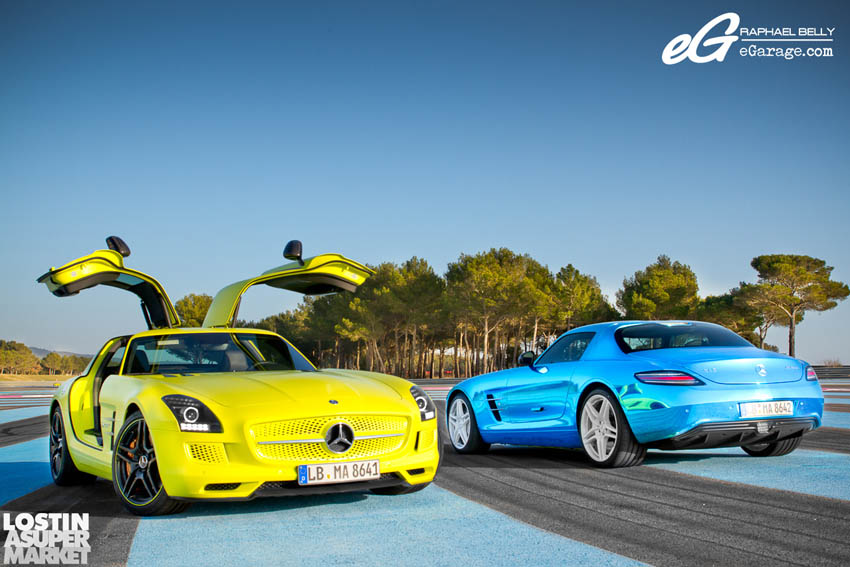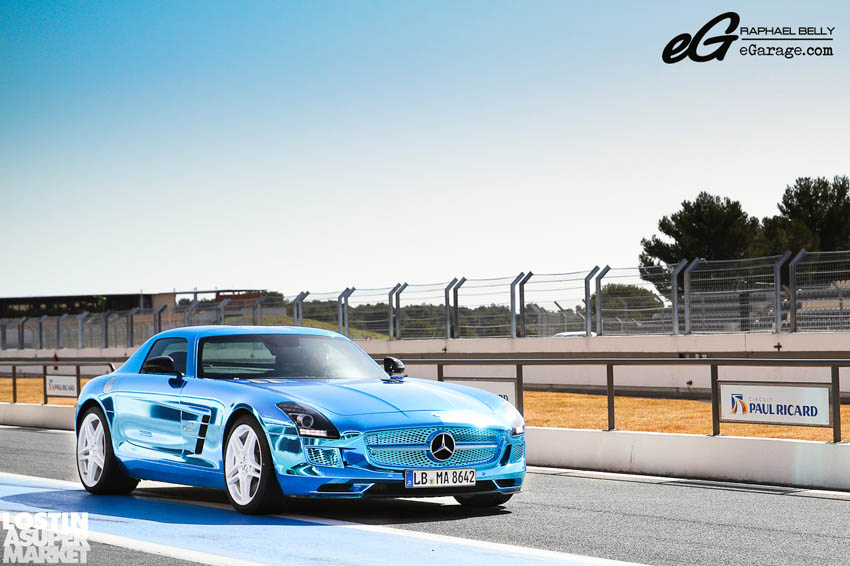 Utilizing AMG Torque Vectoring, in Sport Plus mode the ED seemed eager to kick its ass out with only the slightest suggestion. But fear not, a slight countersteer and application of the brake and you were right back on target. Brilliant. "The amazing thing on this car is the maximum torque available from standstill," said one of the AMG engineers to us, smiling with an evil grin. "With 1000 Nm from the line, that's really is a new dimension in driving."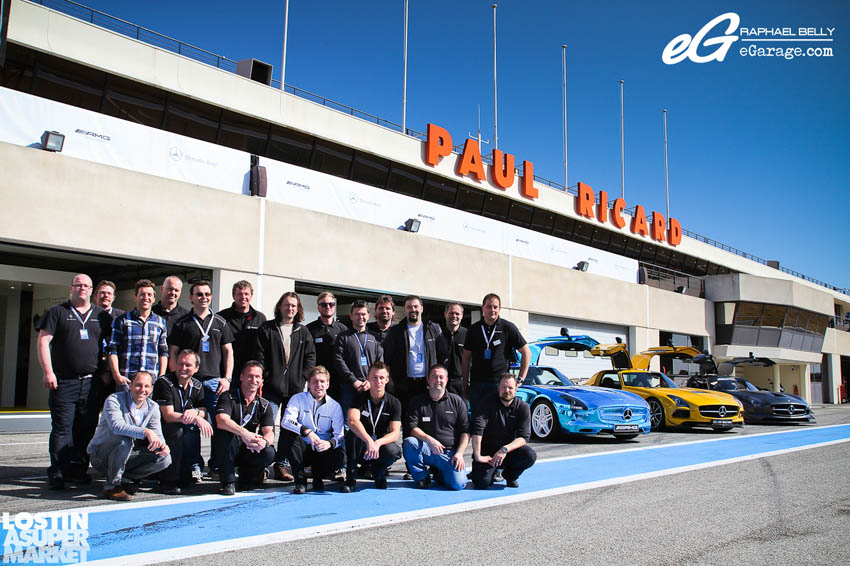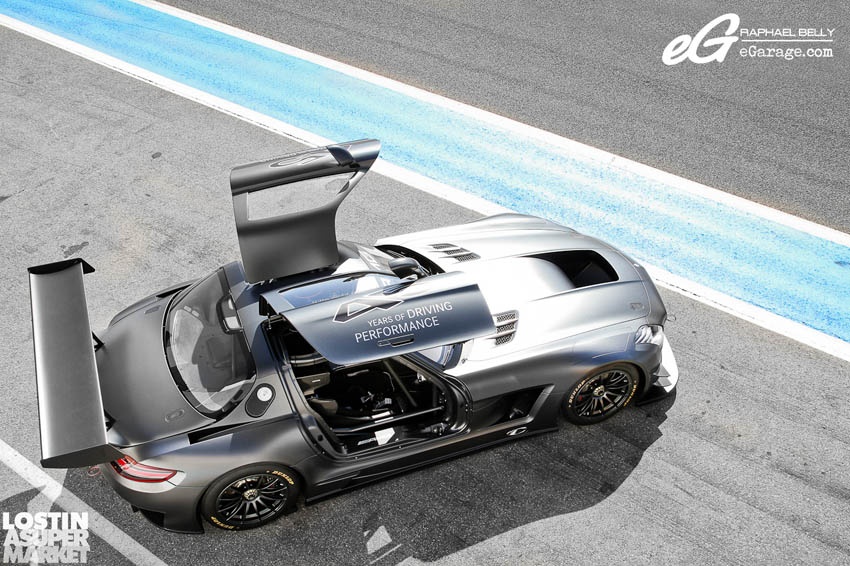 Indeed it is AMG, indeed it is…
Need more? Here, 80 photos in our photo album for you to enjoy.