Words/photos: Nic Jimenez
What is the perfect traffic fighting, daily Luxury Sports Car? There are more than a few luxury sedans with 300+ horsepower to choose from and the 2011 Audi S4 might just be the ticket! Pun definitely intended, as we found it is quite easy to reach a few clicks shy of 100mph while in the drivers seat of this blown Audi S4!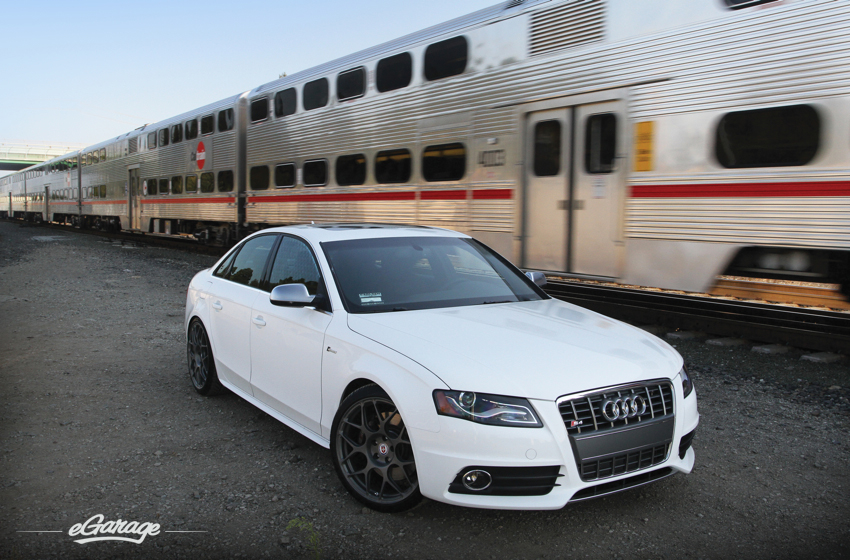 With a 3.0 liter supercharged, DOHC V6 engine with dual intercoolers, FSI direct injection and variable valve timing this 333 horsepower daily ripper can reach 60mph from zero in 4.9 seconds.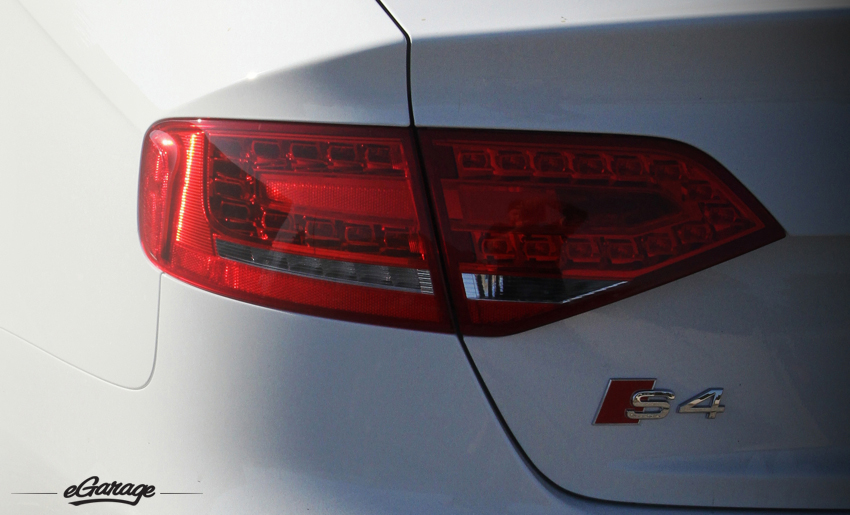 This 2011 Audi S4 finished in Ibis white with black and gunmetal accents the perfect aftermarket light alloy wheel – the HRE P40S. This 19″ matte grey set wrapped in Michelin tires is every bit as modern and sculpted as the Audi S4 itself. A perfect combination for weekday city errands, kid hauling, and just aggressive enough for hitting the weekend highway apex on the way to the track.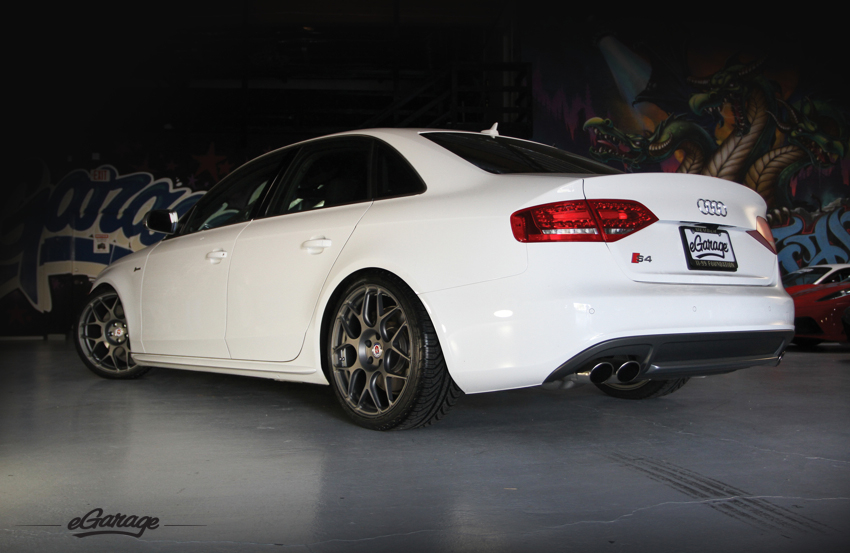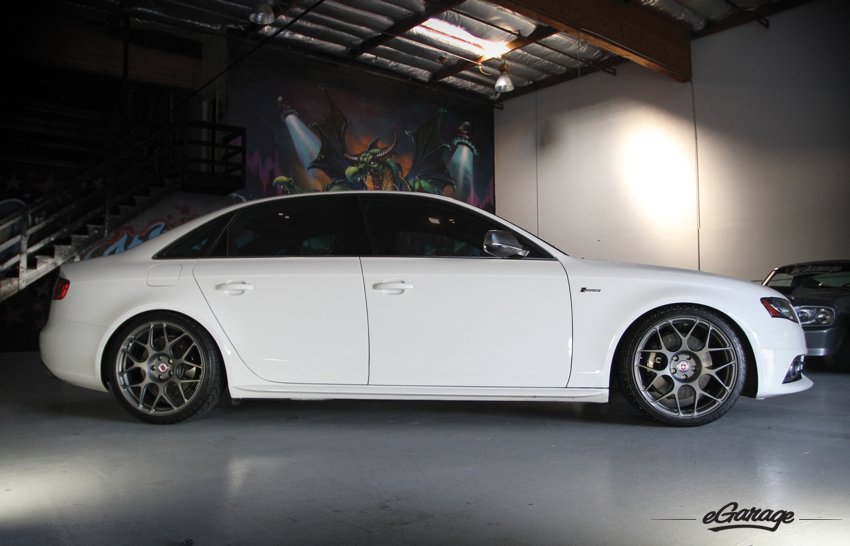 The interior is finished off with an array of textures well assembled; stainless steel, carbon fiber, leather, alcantarra and buttons – we love buttons. The entire interface; iPod integration with a Bang and Olufsen sound system and integrated bluetooth make this sedan the modern asphalt version of Starship Enterprise!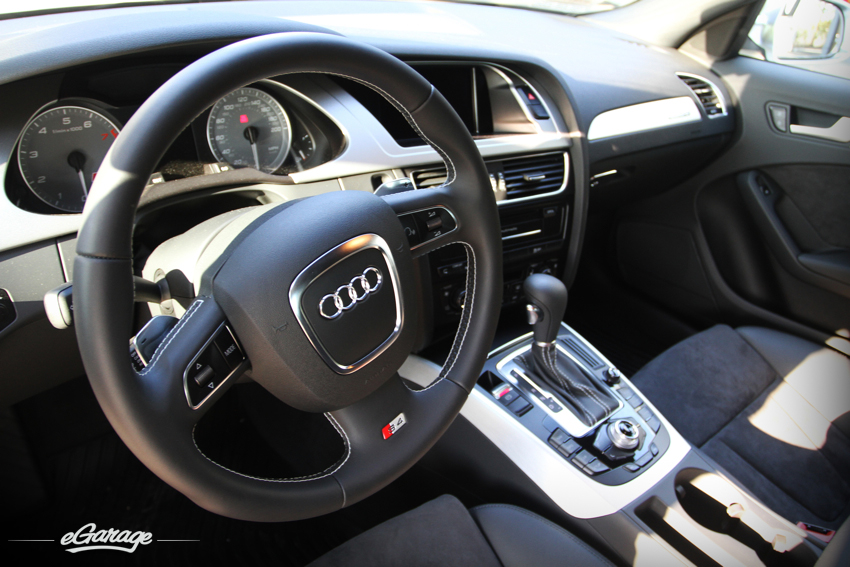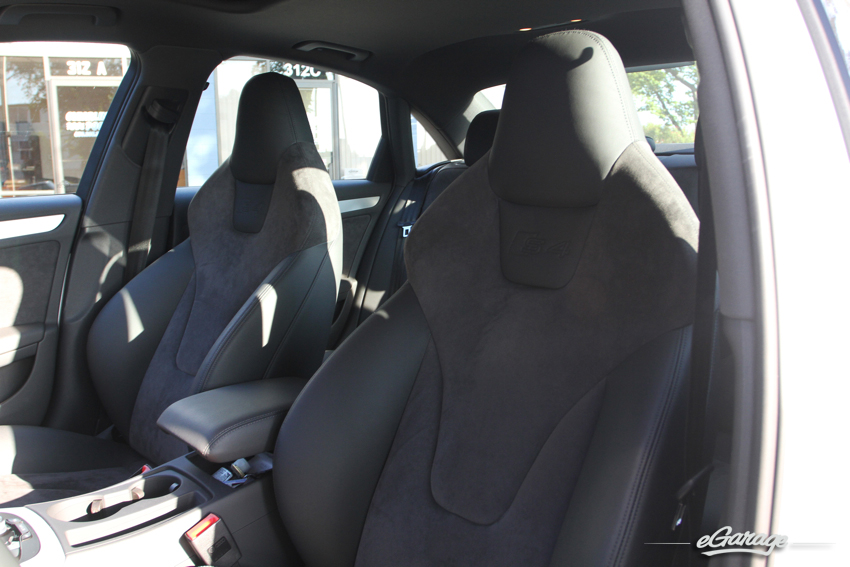 When it comes to Audi innovation and HRE performance, nothing is left unperfected. While moving or when parked this combination is powerful, purposeful, and it turns heads. From its aluminum mirrors and quad exhaust tailpipes the Audi S4's understated details are just a few indicators of the spirit that lies beneath the hood and the rolling enhancements at all four corners.

P40S. Monoblok 1-Piece. Motorsport-inspired design for the ultimate in street performance (~2lbs lighter than original P40 Series)

* * * * THESE AND MORE HRE WHEELS PHOTOS ON eGarage FLICKR * * * *