Words Nic Jimenez | Photos Richard Le
In no other car was I ever asked with greater frequency – "What kind of car is that?" The answer is a bit of a tongue twister. This is the PPI Razor GTR Spyder by Speed Design, widely known across the world on your phone or computer simply as #PPIRazor. Designed in California and developed in Germany.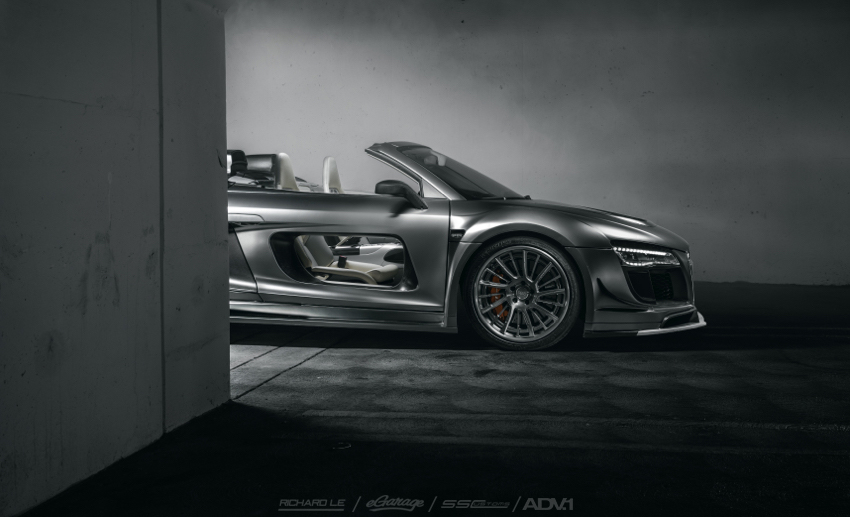 The base car is a 2014 Audi R8 V10 Spyder, cut, split and then strikingly redressed in a whole lot of carbon fiber and adding much more width. PPI Speed Design developed this supercar to not only raise eyebrows but to re-imagine an open air version of the existing PPI Razor GT and GTR coupes.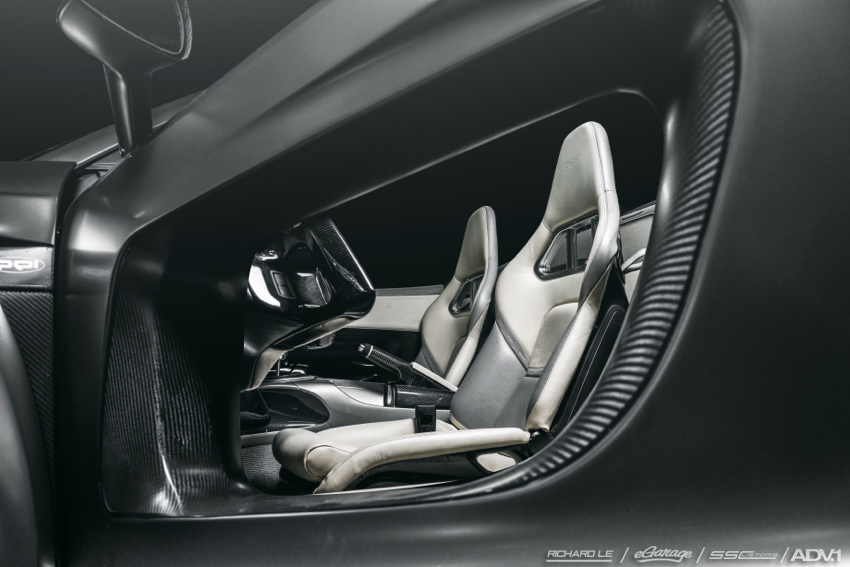 Yes, it has holes in the doors. Perfect for California where the weather is perfect year round. After many weight saving modifications including wind tunnel tested aerodynamics, this V10 powered anomaly with its re-mapped ecu and extensive exhaust development pushes the performance limits. With over 621hp at 7600rpm, the car clocks 0 to 60mph at just 3.2 seconds.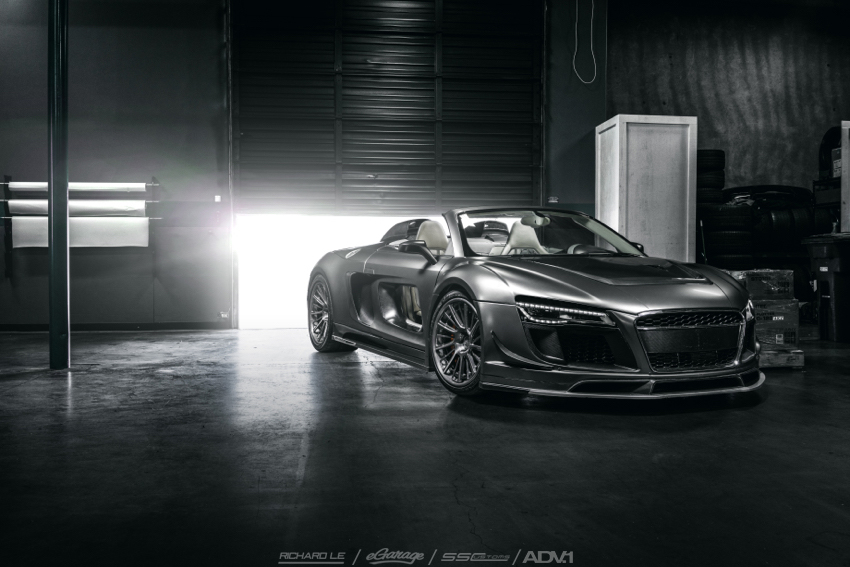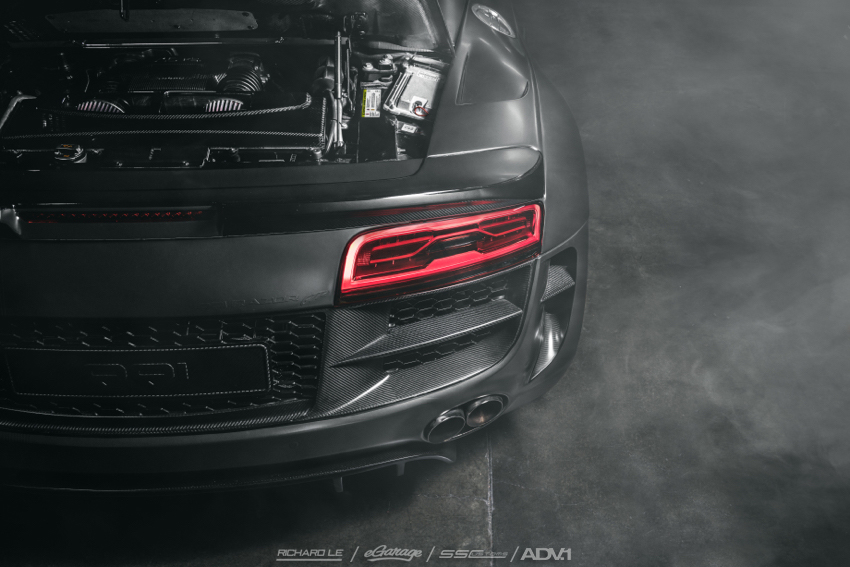 -> eGarage VIDEO TEASER ' Shutter Speed'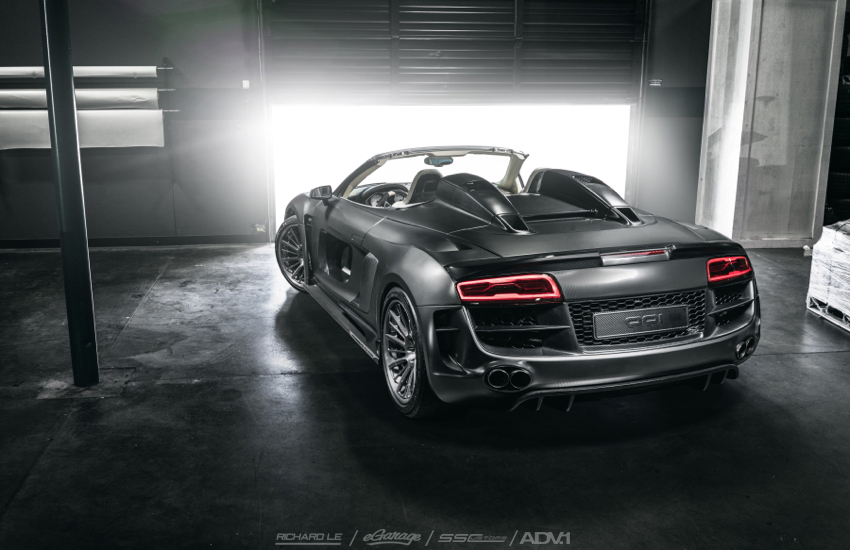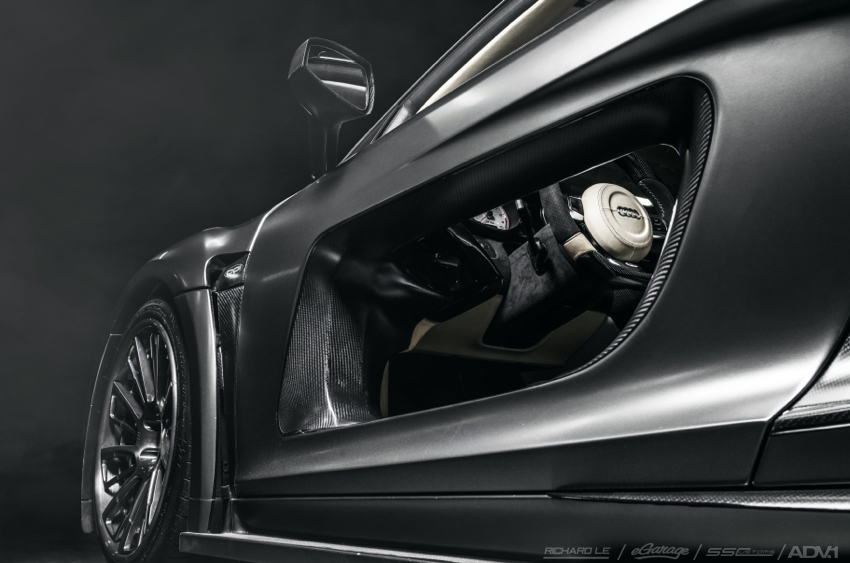 The carbon widebody was cloaked in a sleek Satin Black Chrome that was developed specifically for this car by master vinyl wrap artist – Shareef Khan at SSCustoms. The wrap hides the car during the day, but highlights the canards and other carbon details as certain specific edges were pinstriped in a reflective 3M vinyl that glows gold when hit with direct light. Inside and out the PPI Razor GTR Spyder is always a show stopper.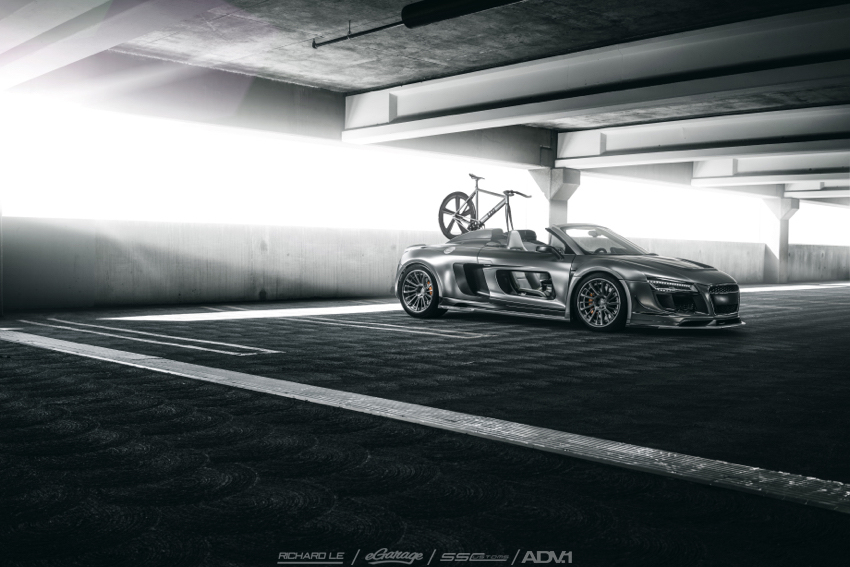 The good folks at SSCustoms teamed up with us at eGarage to maximize the striking visual madness by mounting a 15.8 lb carbon matching track bike built by Livery Design Gruppe. PPI Speed Design puts together an amazing product and collaborates well with others. Only one event could embrace this supercar with such an insane set up. During the absolute peak of summer we were asked to showcase the PPI Razor GTR Spyder at the McCall Motorworks Revival in Monterey, California.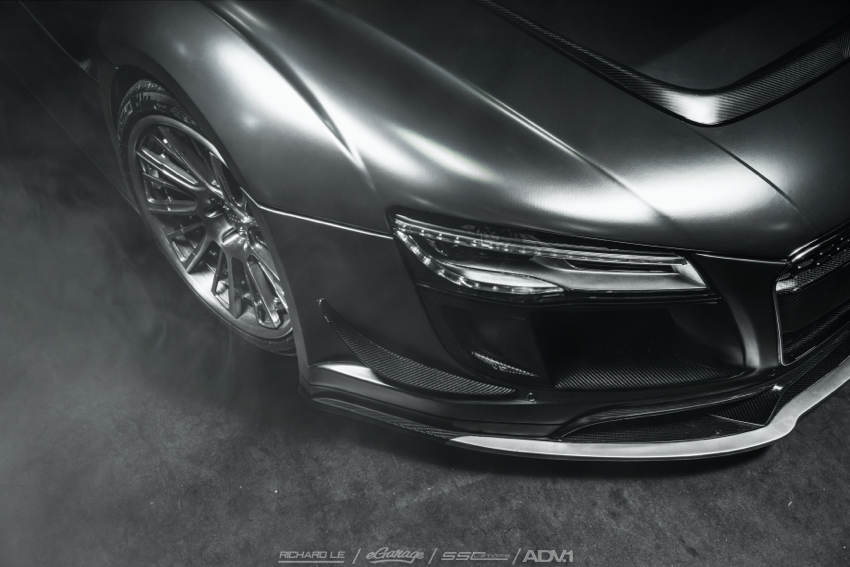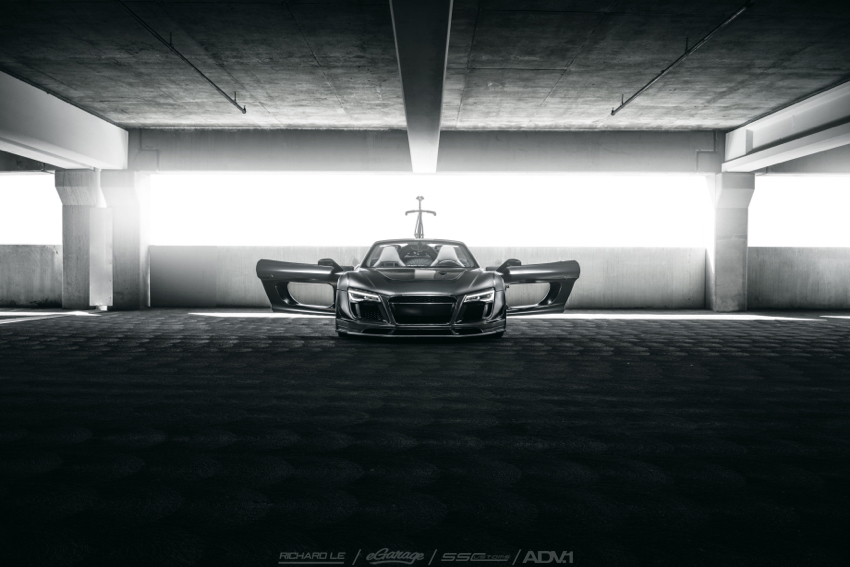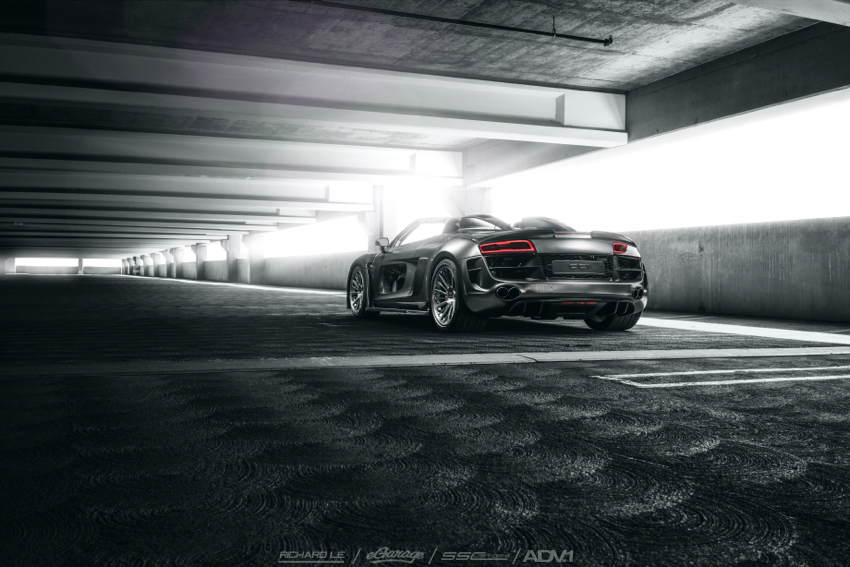 When it came to the wheels, there was a design collaboration between PPI Speed Design and ADV1 wheels to develop a distinctive lightweight/high strength 3-piece set of wheels that would further accentuate the overall look of the Razor. The dark brushed aluminum 19 inch front and 20 inch rear set up is already causing a frenzy with car owners requesting mono block versions for their Tesla and other exotics.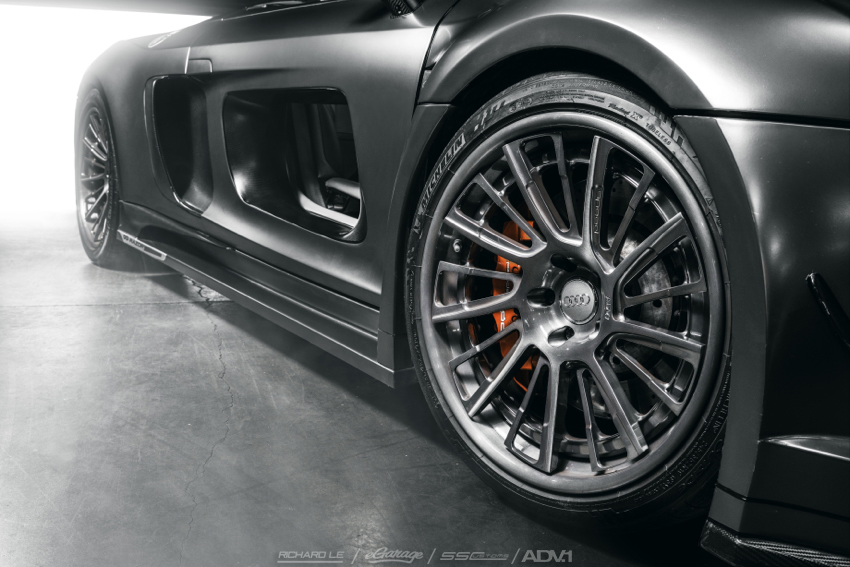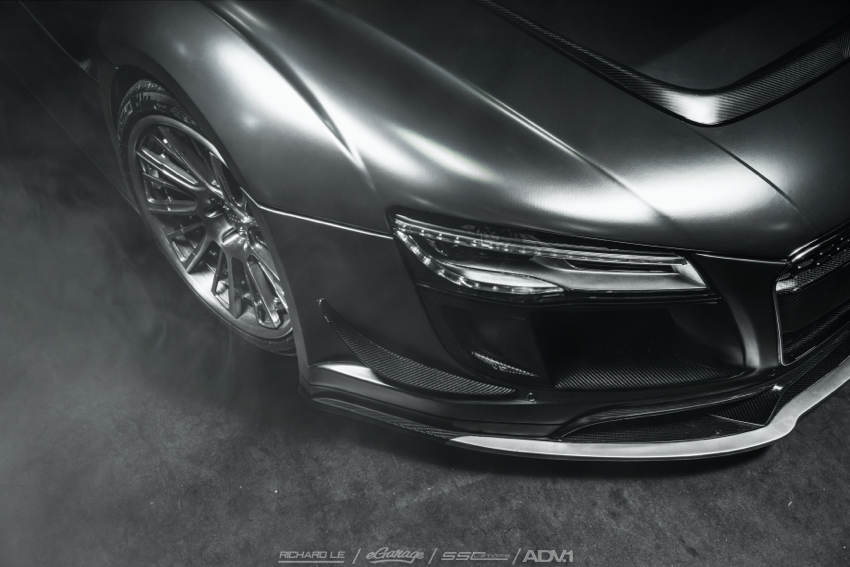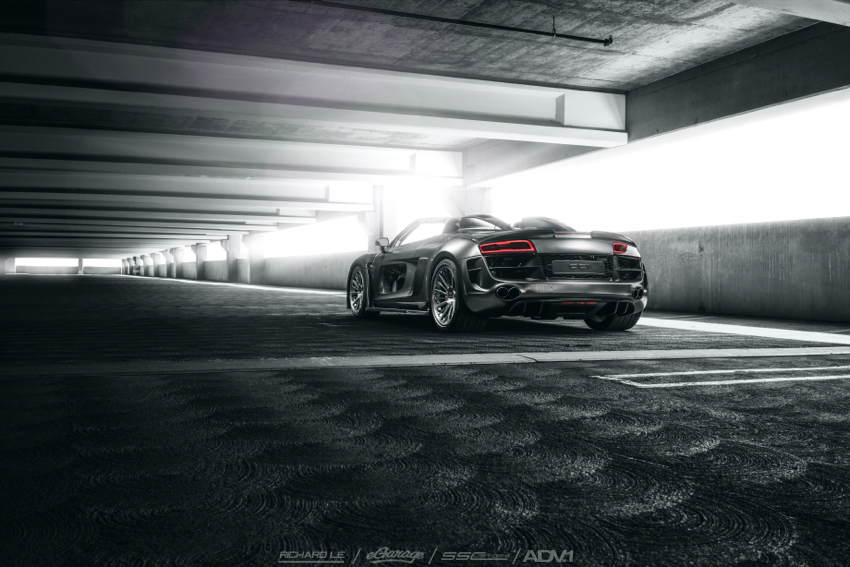 The word "exhilaration" doesn't even begin to describe what it feels like to be at the control of it all, gripping the thick squared off carbon/alcantara steering wheel. Are you inside or are you outside? Why are there holes in the doors? Because it's absolutely as insane as ripping around in any open aired vehicle like an Ariel Atom or a KTM XBow or perhaps a BAC Mono. When you are fastened tightly in the leather wrapped Recaro driver's seat of this open cockpit, you are getting hit by wind from all directions. With an omnipresent beam of sun, shifting from gear to gear with a gang of pedals at your feet this feels like the epitome of a badassery.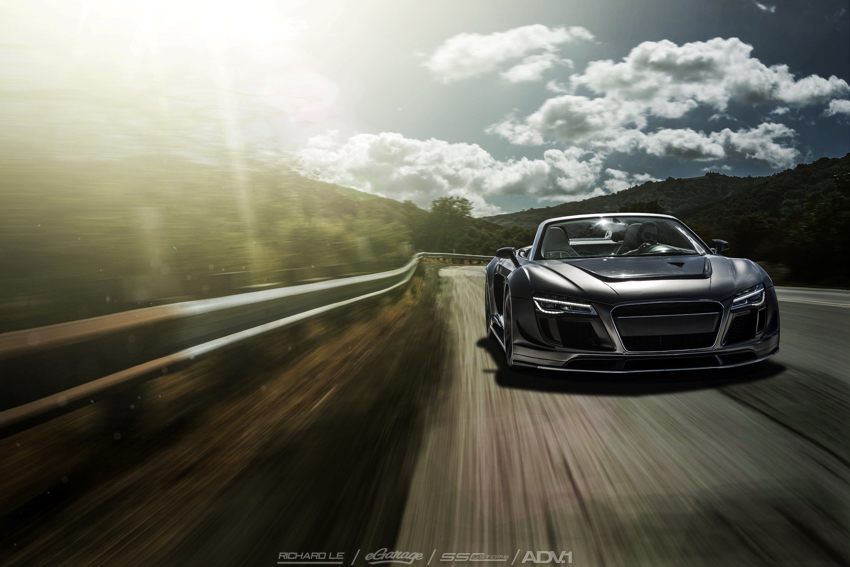 The sound of the V10 is deliciously demonic as the exhaust drones into the higher RPM's and yet the most deliriously nauseating part of all this is the amount of attention and consistency of cameras pointed at the PPI Razor. This is the best car to be in with someone you like, smiles from ear to ear. Without a doubt this is by far one of the worst cars to be stuck in traffic with, especially if you don't like double take attention from motorists.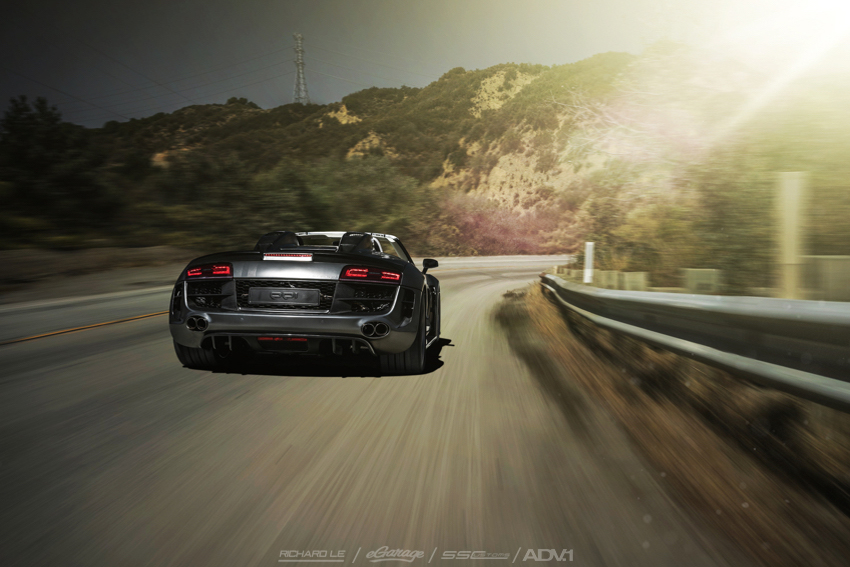 Photographer Richard Le is from Sacramento, California. Ricard has been published in several notable magazines and in an array of Automotive digital media. He is a friend from within the syndicate of eGarage, he is a fellow creator, and a talented visual artist. He spent an entire day with the PPI Razor, and what you see is the result of a small Sony DSLR camera, a pair of lights, a laptop, and a whole lot of ambition.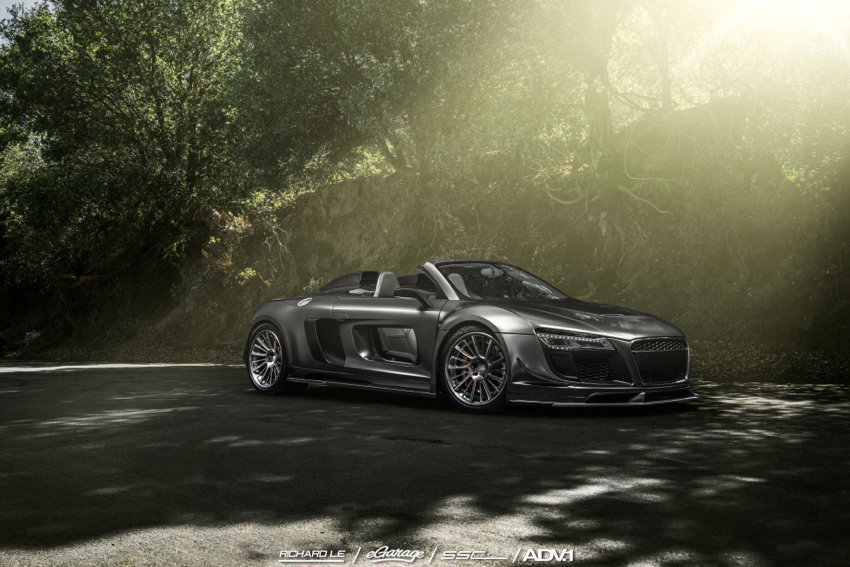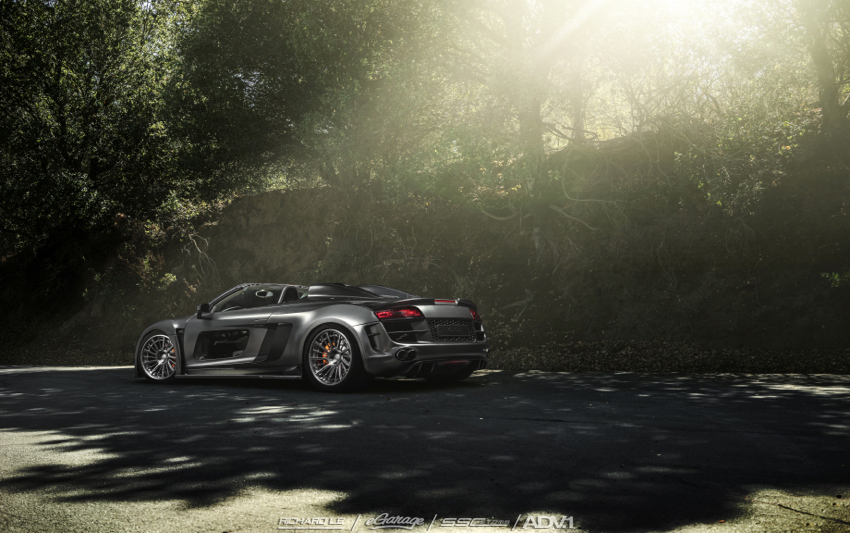 PPI Speed Design GmbH is based in Waiblingen, Germany with design studios in San Francisco, California. The company, in all iterations, has been in operation for over 15 years. Consistently, it has been the only tuning firm focused exclusively on the high end market for Audi and now Tesla. "We strive to re-imagine, and re-develop the cars to suit our selective and discerning clients' tastes. We hope you enjoy our products, and follow us now and in the future."