Words: Nic Jimenez | Photos: Drew Larrigan &  Nic Jimenez
Last fall at SEMA 2011, in Las Vegas, Nevada there was a private presentation of the new/upcoming happenings at Dodge, specifically with the SRT brand. We were very lucky to be a part of the select few. The good folks from Chrysler impressed us with an array of jaw dropping renderings and images of what has now been unveiled as the new 2013 SRT Viper. Seeing this latest evolution of the Viper is exciting not just for the Automotive industry but for America as a whole!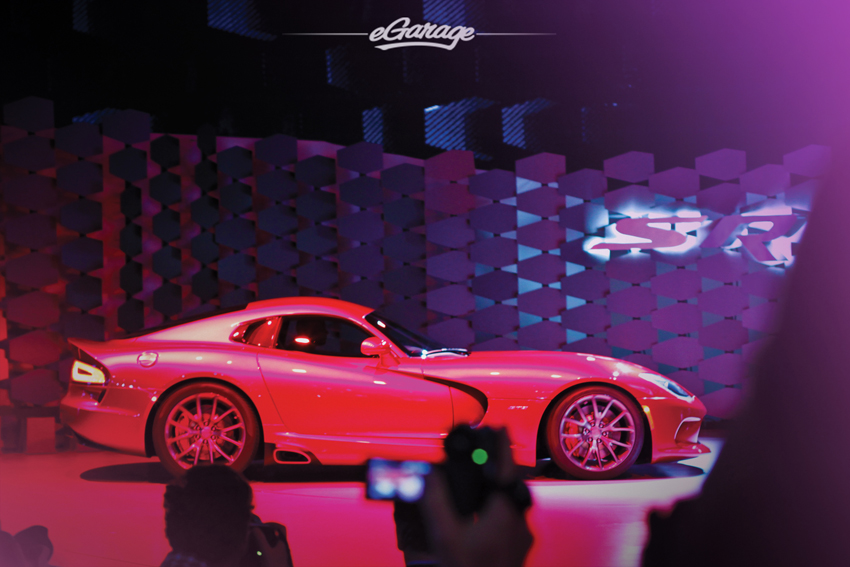 From the moment we first saw the new design features we approved unanimously. The American sports car has long been defined by a simple trio of brands. However the Viper has now solidified its standing alongside the Corvette, Camaro, and Mustang.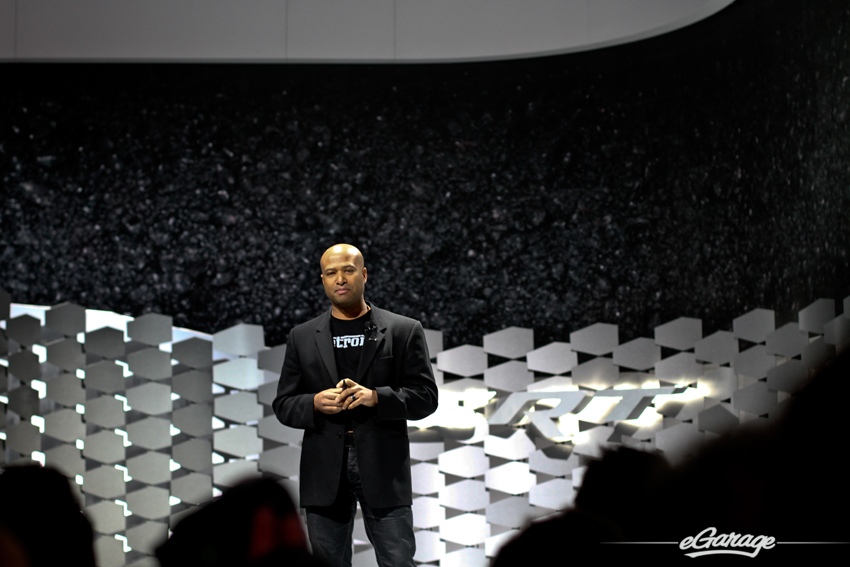 The all new Viper's curves, as Ralph Gilles hinted to last year "emulates a woman lying on the beach". Oh… and 640 horsepower. 600 lb-ft torque, 8.4-liter V10. Redline 6,200 rpm. 206mph top speed. Six-speed manual transmission.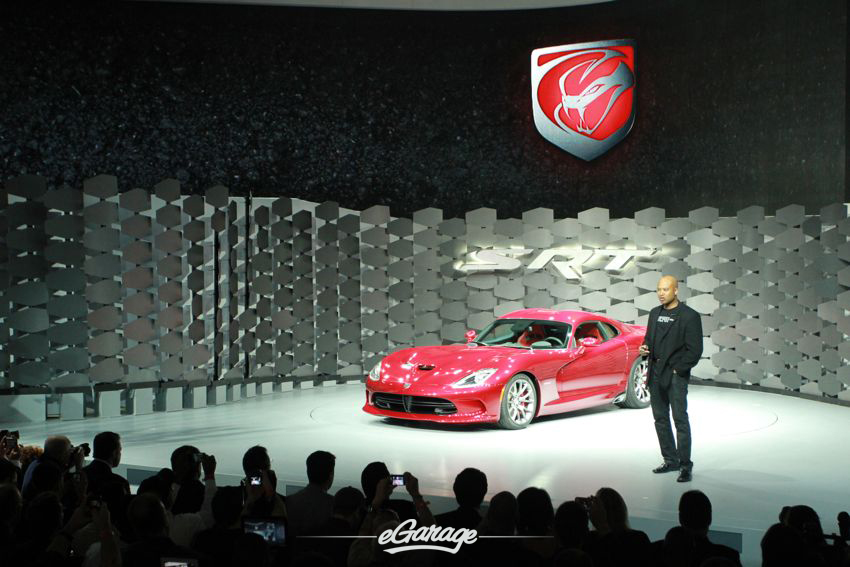 Now, fast forward to April 2012 and we find ourselves at the New York International Auto Show. This is the place where SRT has decided to unveil the next Viper to the world. Ralph Gilles added, "After a gut-wrenching period of uncertainty, the Street and Racing Technology brand team is extremely proud that our hand-built in Detroit, flagship supercar is back and ready to take on the performance car world. Beyond being the flagship for the new SRT brand, the launch of the 2013 Viper proves that we simply would not let the performance icon of the Chrysler Group die. Willed to live on by a very special group of performance enthusiasts inside the company and across Viper Nation, this SRT team under our new leadership was challenged to not just continue the legendary Viper, but to create a world-class supercar that would showcase the very best we have to offer."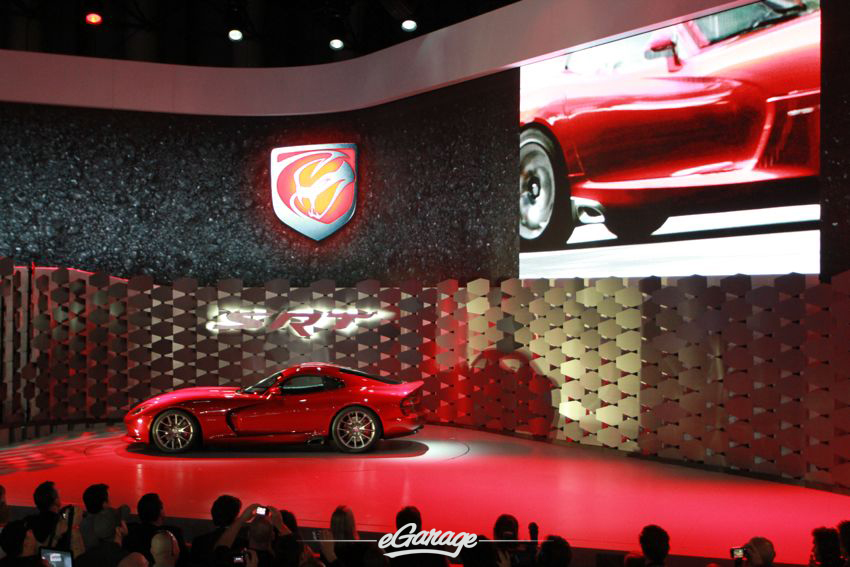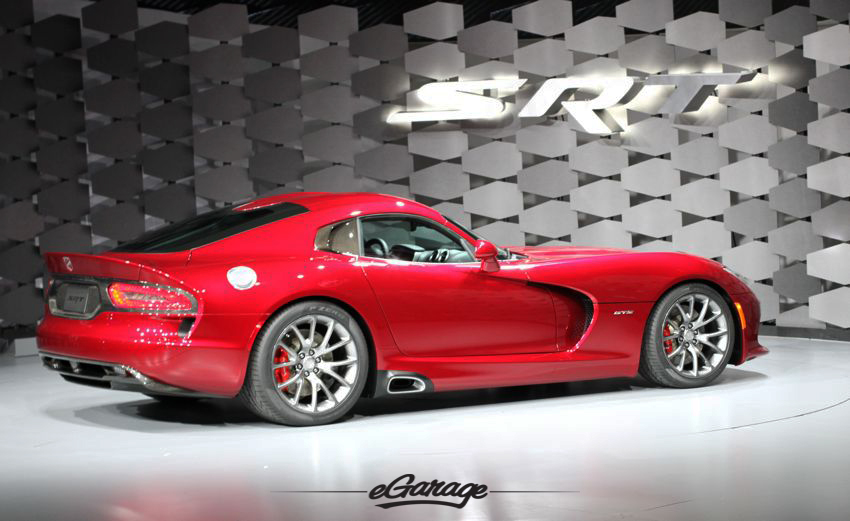 The styling is dramatic and sexy. What did we like about the past Vipers? Its curves and aggressive styling. What did we love about the past Viper? The power and rumble from its V10. What can the world unanimously say was lacking with the past Viper? The interior was never anything to write home about – but the good folks at SRT assured us "…that will all change. The new Viper is 100% new!" A surprise from SRT was the Viper GTS-R slated to compete in the ALMS sporting the Forza 4 Motorsport livery.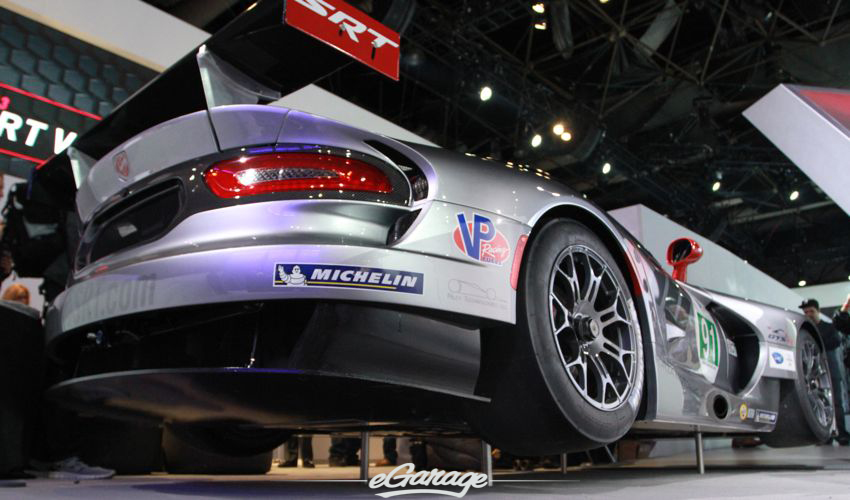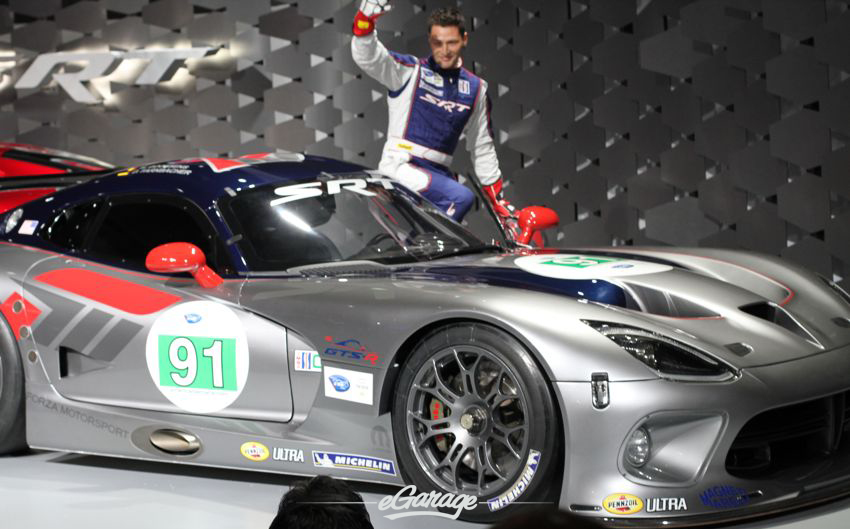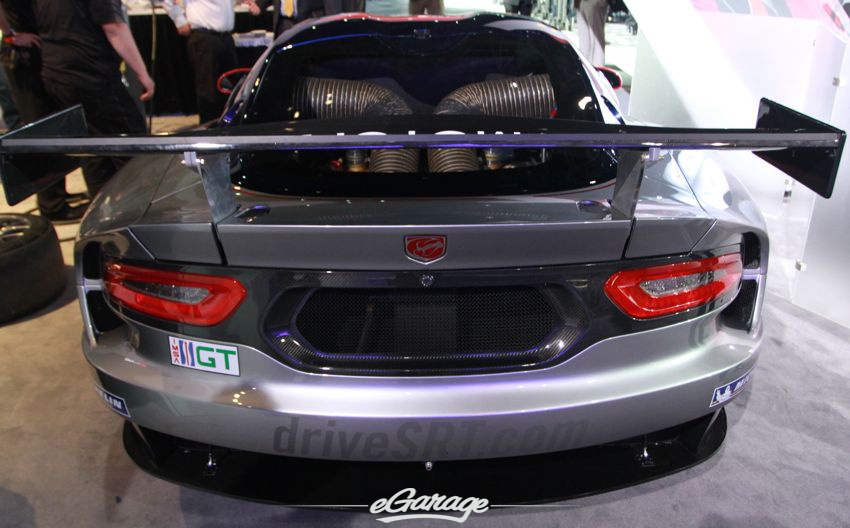 The new 2013 SRT Viper and the Viper GTS-R have been received with great praise and enthusiasm. This Viper design is the real deal. It's an Exotic American with a V10. It's aggressive, sexy and a true statement to the future evolution of the American supercar.
World class indeed, kudos to Chrysler and the SRT team! Enjoy this short Video from the 2012 NYIAS