Words: Nic Jimenez | Photos: Ernesto Che and Nic Jimenez | Video: Drew Larrigan and Nic Jimenez
(Monterey, California) This past August we caught up with our friend Horacio Pagani who exhibited a carbon bodied Pagani Zonda R and the Pagani Huayra in the Monterey Peninsula. Horacio Pagani is the Argentinian founder of Pagani Automobili S.p.A., an Italian specialty supercar maker. We were very fortunate to have spent a few hours with him while he was busy with the North American debut of the Huayra. Throughout the plethora of Monterey's Automotive events we realized Horacio is a true gentleman, a soft spoken observer, humble, yet extremely passionate and enthusiastic about the Supercars which bear his name.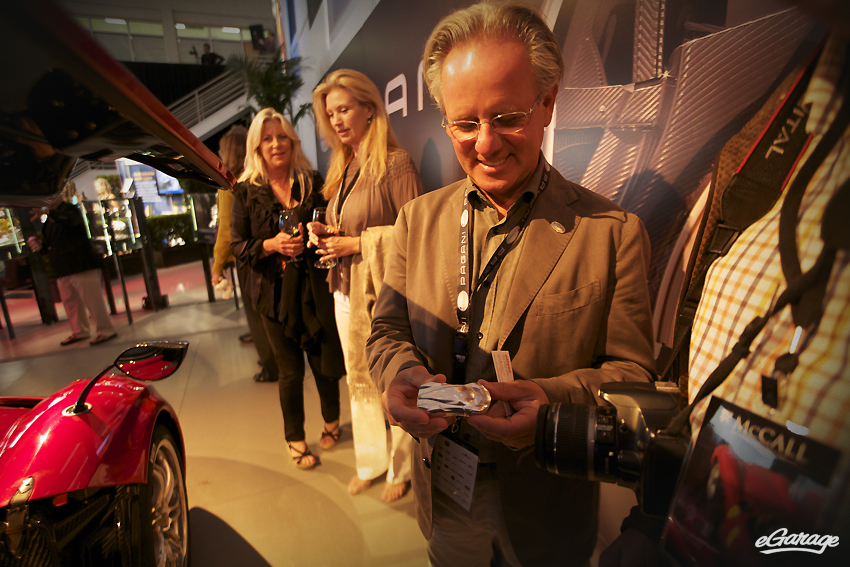 Horacio Pagani and the Huayra stole the show at this years McCall Motorworks Revival. The Huayra is powered by a Mercedes Benz AMG V12 BiTurbo that has been modified at the request of Horacio Pagani to decrease turbo lag and improve response. To achieve this the engine has smaller turbos, new intercoolers, and re-programmed ECU settings.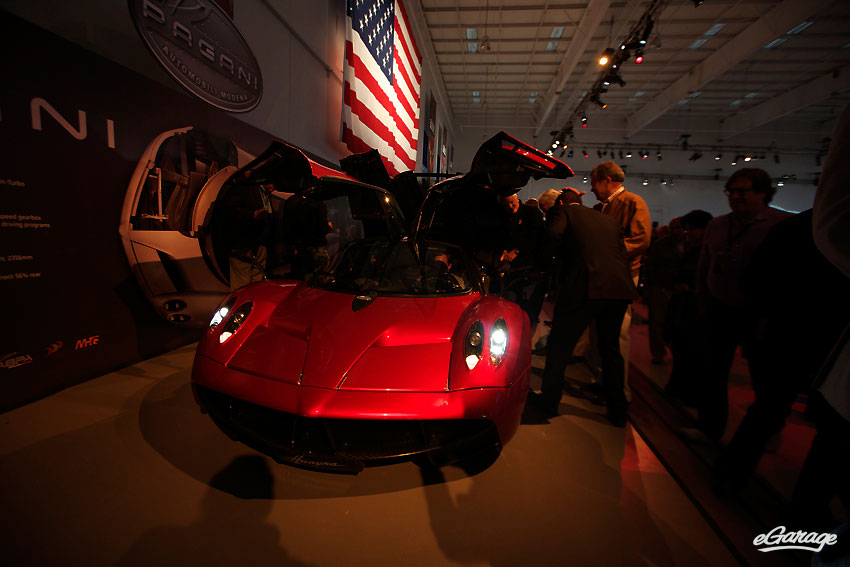 Anyone who knows us well enough knows that here at eGarage we love supercar keys just as much as the supercars themselves. You may remember the video showing the cleaning of our Koenigsegg CCX Key. What we enjoy most is the sophisticated attention to detail.
Here is Horacio Pagani's take on the supercar key.
We first met Horacio Pagani and got our first look at the Huayra key along with a pair of Huayras on our trip out to Geneva Motorshow in Switzerland earlier this year. Horacio is true to his idea of the brand, "Perfection takes vision and patience; we decided to imagine the Huayra totally different in form, dimension, dynamics and technology, all this without losing the essence of our approach."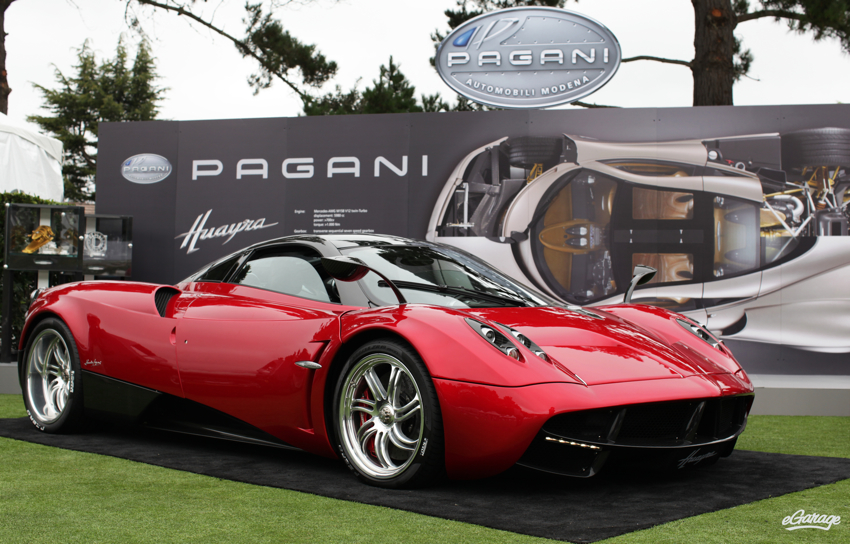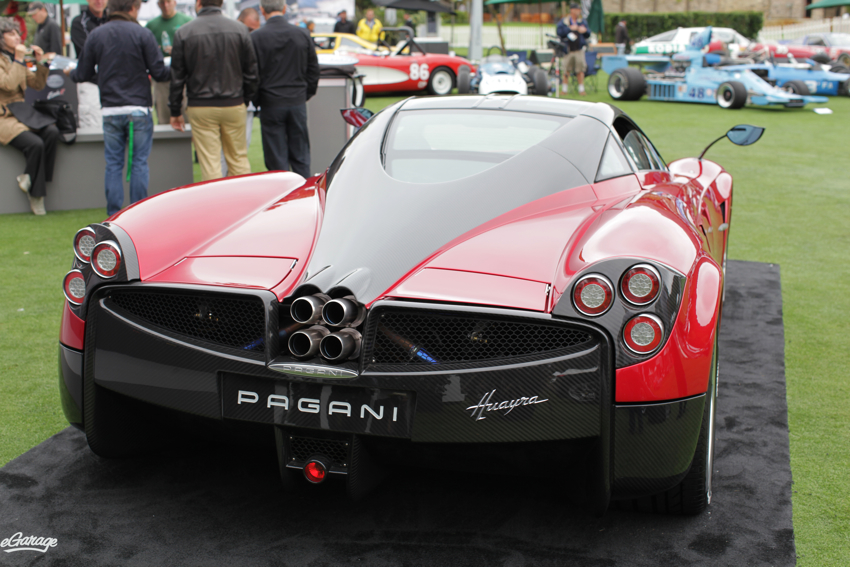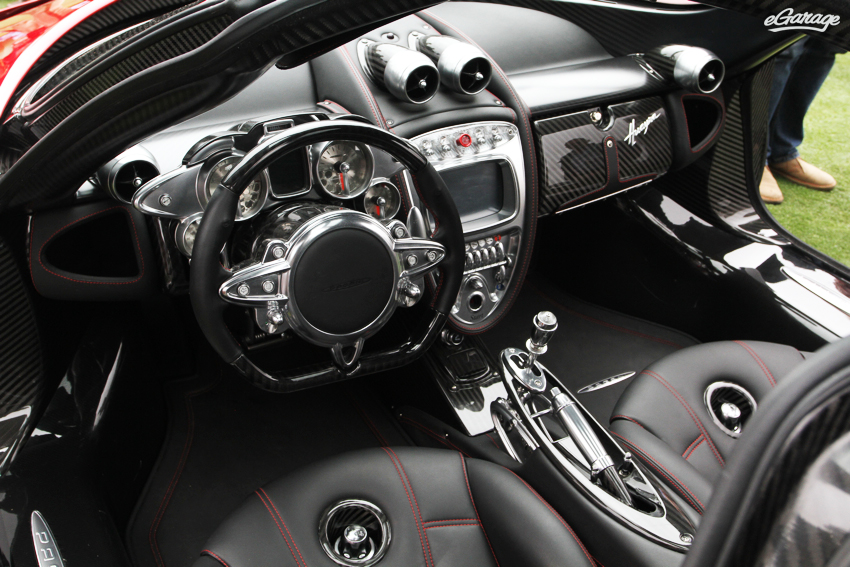 The Pagani Huayra has taken the United States by storm. Horacio and his team have generated quite a buzz about this new supercar. Despite news of the NHTSA delaying the car's approval for importation, Pagani confirms that deliveries will start in the U.S. towards the end of 2013. This new friendship between eGarage and Pagani will surely result in something special. We have gained an even greater respect for Horacio Pagani and his brand of supercar. Only a few words can describe our experience thus far; style, innovation and grace.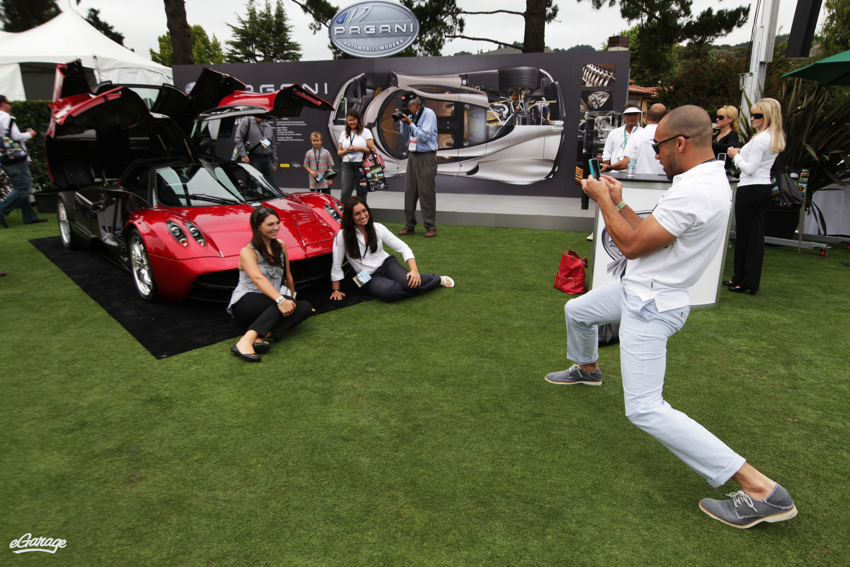 FOR THESE AND MORE eGarage ORIGINAL PAGANI PHOTOS CLICK HERE