Words: Ben Abrams | Photos: Nic Jimenez & Drew Larrigan
I've lived in Seattle for over ten years now and I'm still puzzled by the Emerald City's smaller, more 'portly' urban center 20 miles to the south. The two cities feel markedly different yet seem to share a quixotic bond. Seattle is known for the Space Needle, Pike Place Market, and Starbucks. Tacoma gains its fame from the Museum of Glass, the Tacoma Dome, and a fleeting odor resembling fertilizer and compost. Seattle has a decent nightlife and I think I can recall having one beer at a Tacoma bar in the last ten years. So, why is our Airport called "Sea-Tac Airport"? If Tacoma is worthy of being associated with the city I've come to love dearly, why haven't I spent any time there? Surely, a scent filled paper mill & bustling shipyard can't be the city's most fleeting attractions…at least not anymore.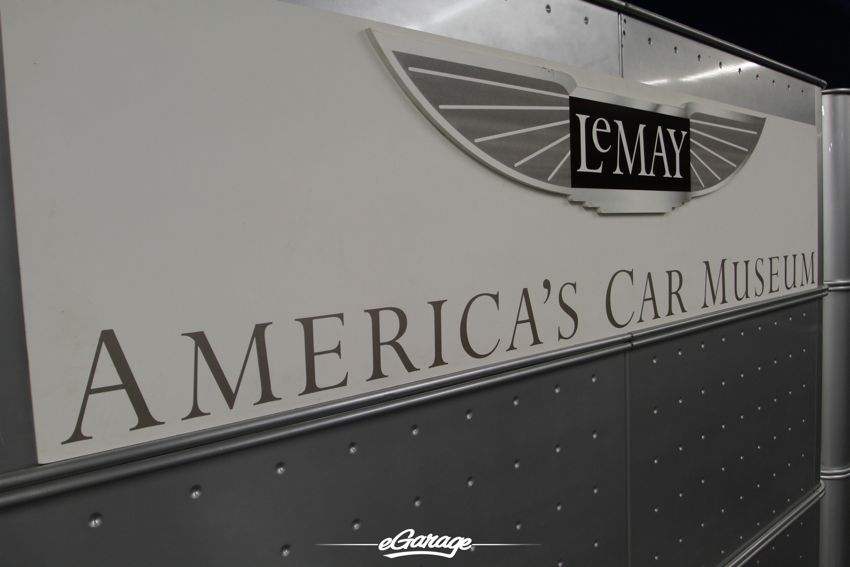 Getting a private tour of a museum before it's open to the public was a real treat for me. As an enthusiast of interior and building design, it allows me to appreciate the details of a new building before it's flooded with people and exhibits that inevitably draw attention away from the architecture. So when we received the invitation to go visit the brand new, yet unopened LeMay Museum, dubbed America's Car Museum (ACM) situated right next to the Tacoma Dome, I was eager to see whether this destination would help me make sense of Tacoma.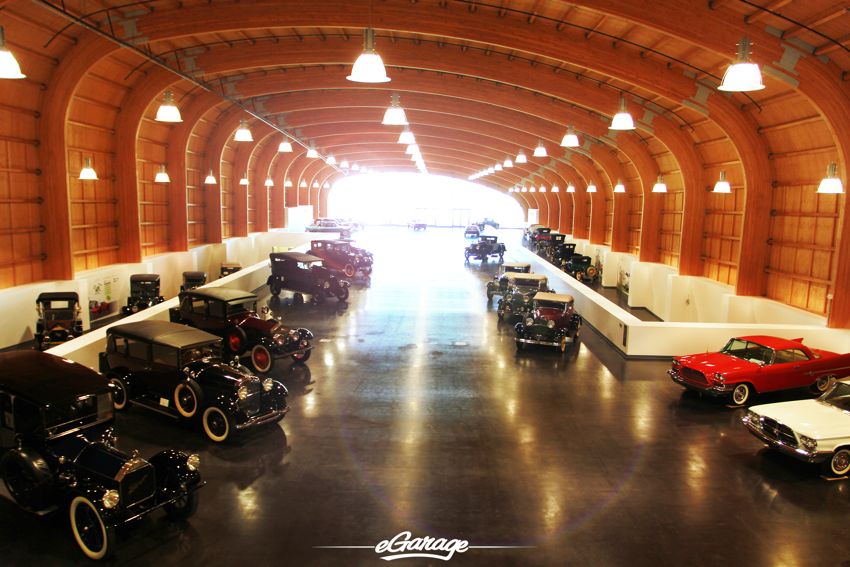 The structure arises from the ground like a metal Armadillo shell. Its striking shape doesn't hit you until you're right at the exit getting off the highway. It takes a whopping 30 seconds on the city streets to find a parking lot and we found ourselves looking at a building that resembles an iconic Automotive fender or maybe even the body of a commercial airplane. The organic shape and the bright anodized roof form a gorgeous and complimentary contrast.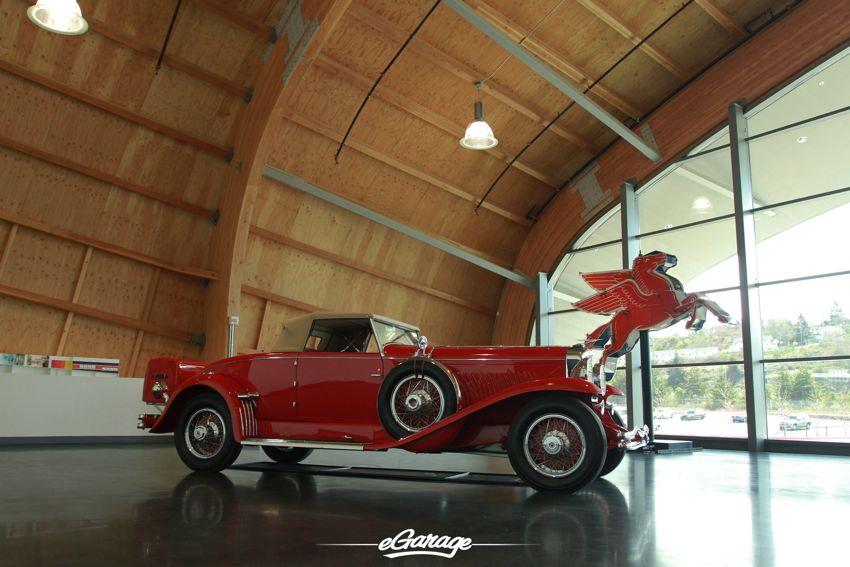 The 9 acres on which the building was built, which used to be a parking lot for the Dome, was donated to the LeMay Museum by the city. I don't blame the city at all on this one, this attraction is supposed to lure 400,000 visitors a year. But, in order for the Museum to hit this number they have anticipated needing to attract 360,000 people who aren't necessarily into cars. A risk no doubt, but after our behind the scenes look into this spectacular facility, I'm confident that people will see the ACM as a reason to travel to this sometimes pungent city halfway between Oregon and Canada.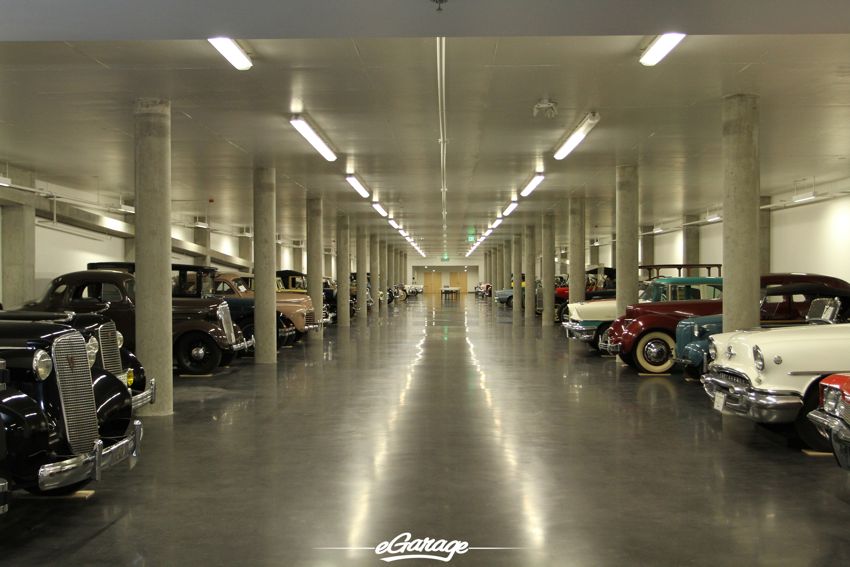 The 165,000 square foot building built to house approximately 1/3 of Harold LeMay's vast collection has already held gala fundraisers for over 650 people as well as intimate functions for a dozen friends and family members. The car shows and car cruises are starting to fill the calendar as the local car clubs are rallying around what is sure to become a Northwest mecca of Automotive – in fact it is the second largest car museum showcasing a private collection in the world.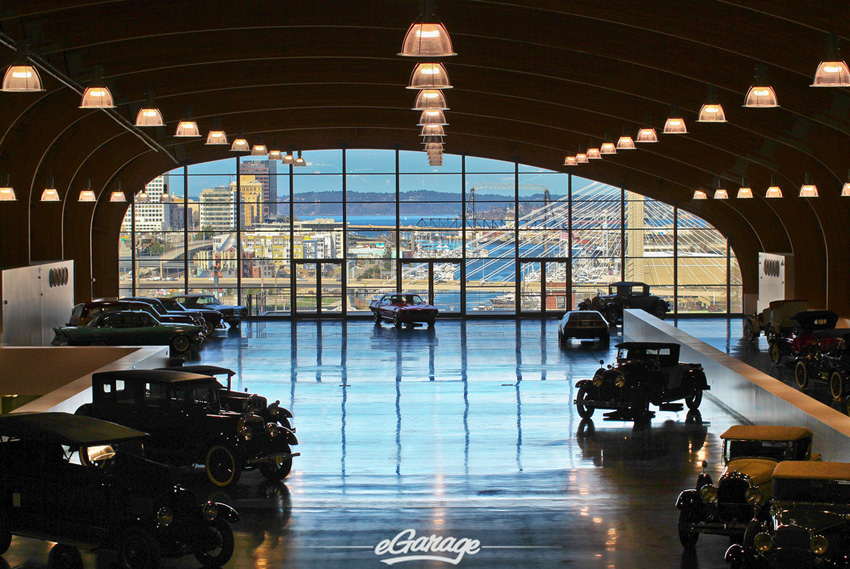 The Museum will have a slot car track for kids of all ages, the most sophisticated racing simulators available on the market today, a circular theater with a 360 degrees of flat panels aimed to not only educate the average visitor on any number of topics but also to cater to the Automotive OEMs and press as a "war room" of sorts. The 1million periodicals that will fill the member's library is sure to be a draw for those inclined on researching or restoring.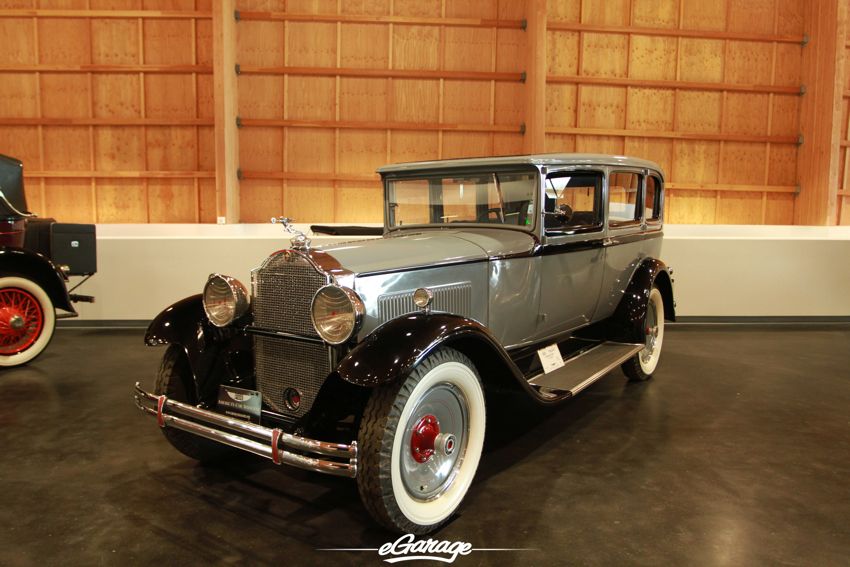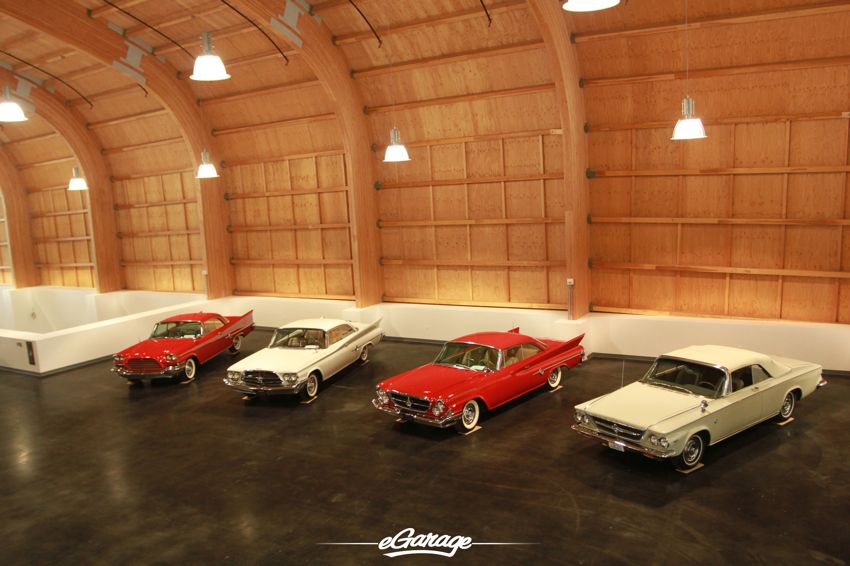 Harold LeMay started a garbage collection business that more than satisfied his desire to indulge in car collecting. He and his drivers were known to pick up many discarded cars and rarely sell anything. The complete collection totals approximately 2400 cars, of which, a little under 800 are on display at the museum. However the LeMay estate has granted unrestricted access to any of the cars in the collection should the Museum grow tired of shuffling around the same 800 cars. Among this staggering number of cars, people of all ages are bound to find something that they can connect with, whether it be a Pebble Beach Concours winning Duesenburg or one of George Barris's Flinstone cars or anything in between. On our tour, only a fraction of cars were on display as the Museum is still arranging the exhibits and displays as well as coordinating other groups of cars to be temporarily showcased from other notable collections around the world.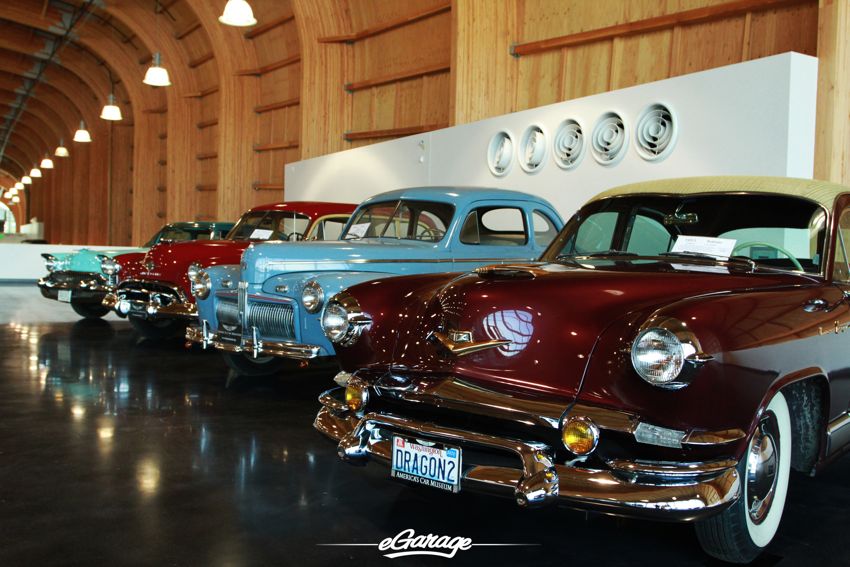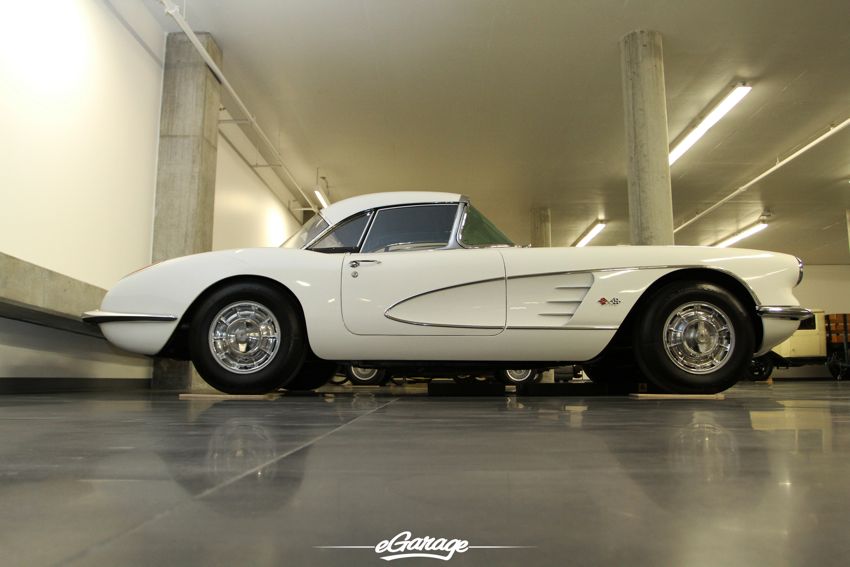 No stone was unturned here. The exhibits will be thoughtfully planned out to provide visitors with plenty of information about the surrounding vehicles (via QR codes, plasma screens, and wall graphics) without being overwhelming to the layman. Because of the number of cars in LeMay's collection, the previous facility was forced to set up cars side by side with 6" of room between them. In their new home, the cars will be laid out in such a way that allow access all around the car with a handful of cars allowing people to actually get in and have a hands on experience. Although the building as a whole only allows natural light in at two ends, the views over the city are breathtaking and the use of ramps and multiple floors will create very easy and open pedestrian flow.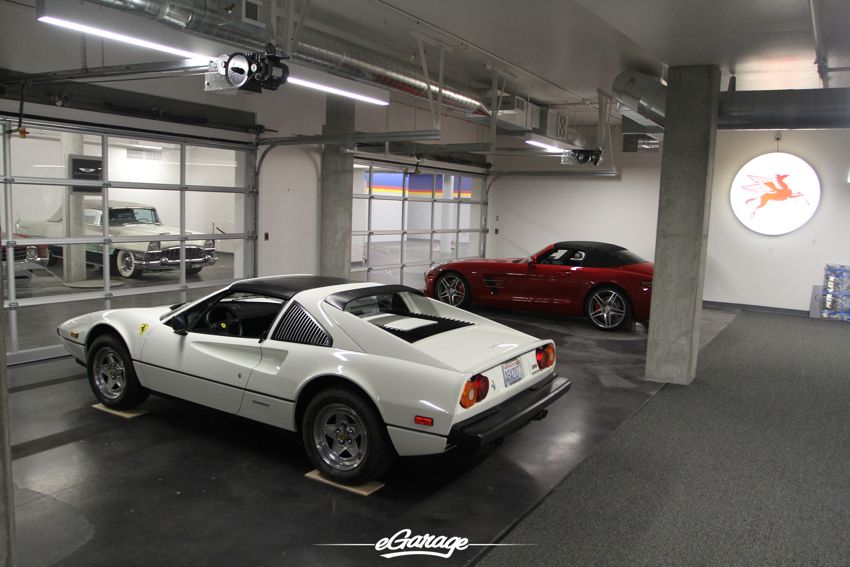 The philosophy behind the LeMay Museum is that every car has a story. Obviously this rings true for us here at eGarage. We can't wait until June 2nd, the grand opening of the museum, as this new destination truly puts Tacoma on the map and opens up hundreds, if not thousands, of different Automotive stories to the world. And now I can look forward to spending more time in Tacoma in the years to come.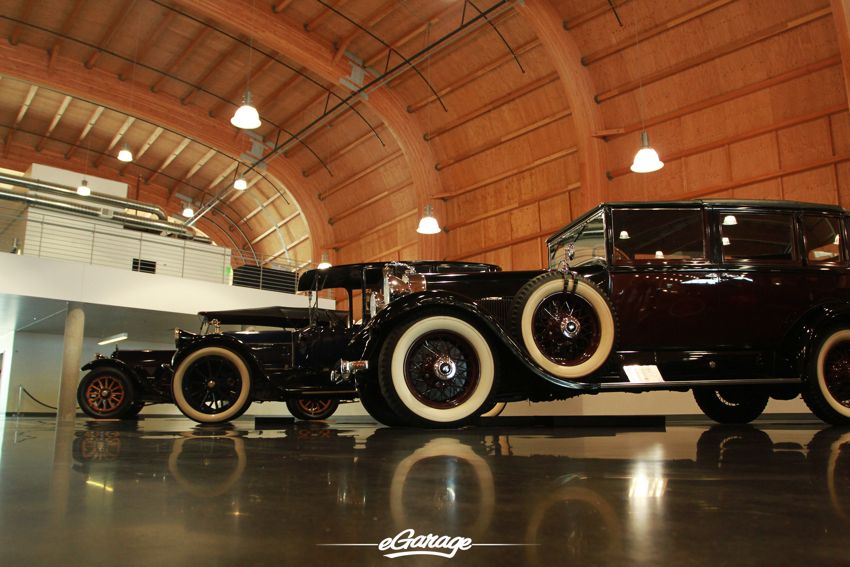 For more information on the scope of the construction project and the finished product, see the press release below:
FOR IMMEDIATE RELEASE
TACOMA, Wash. (Mar. 28, 2012) – Construction is complete for LeMay – America's Car Museum (ACM) as it recently received its Certificate of Occupancy from the city of Tacoma, Wash. Although the official grand opening is set for June 2, ACM is already hosting business meetings and conventions, weddings and, naturally, car club events.
ACM's $60 million campus is one of the largest auto museums in the world, and is projected to add $34 million into the local economy each year. The four-level, 165,000-square foot facility, which began construction in June 2010, features a massive show field, rotating galleries, meeting space, car storage, a café/restaurant, banquet hall and administrative offices.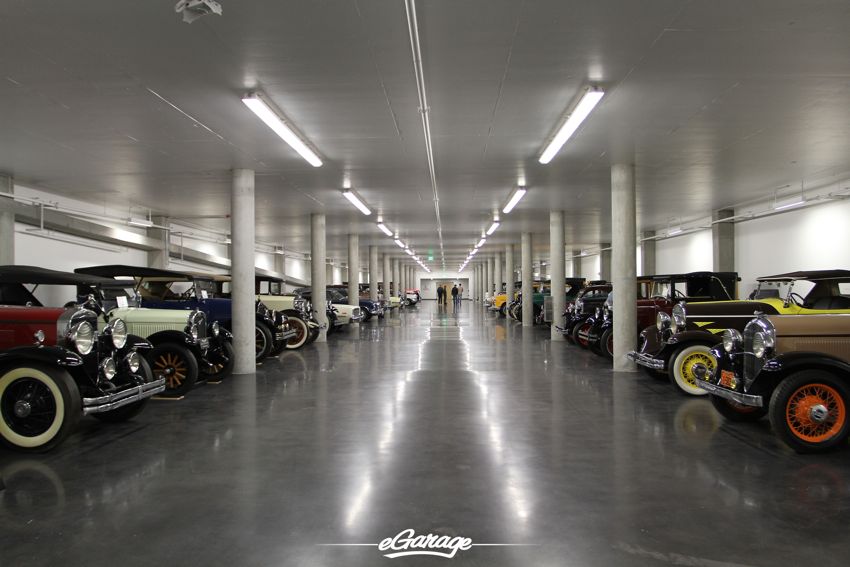 Here's a "by-the-numbers" recap of the construction and other interesting ACM factoids:
35,000,000: Pounds of concrete used to make the building.
14,200: Total man hours to build ACM.
2,000,000: Approximate poundage of steel reinforcing used during construction.
150: Workers per-day (at peak) on the Museum construction site.
79,000: Total square footage of ACM's walls and roof.
2,980: Sheets of 1 1/8th-inch plywood used to build the roof.
1,923,406: Pounds of rebar utilized for the Museum.
24.4: Miles of steel studs used. (Laid end-to-end, they would almost stretch from Tacoma to Seattle.)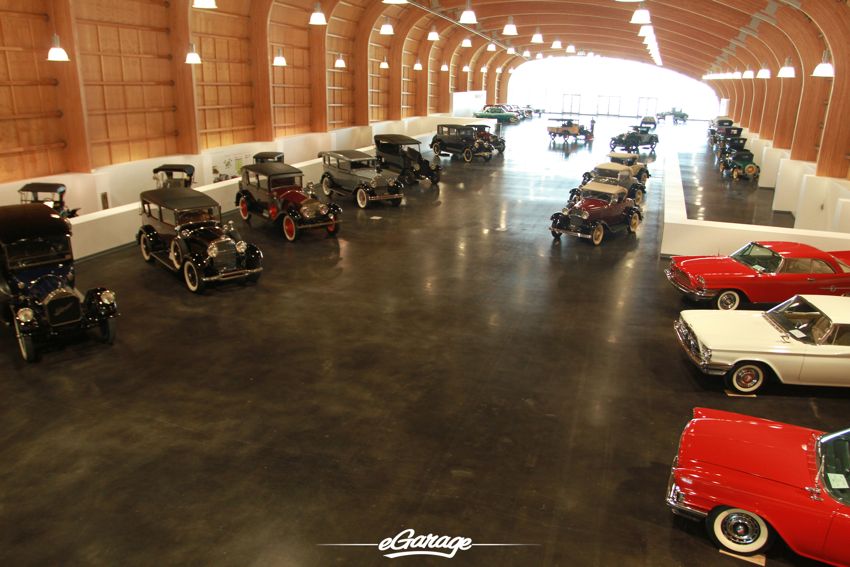 175: Average amount of vehicles that will be displayed each day at ACM.
300: Amount of cars that will fit on ACM's 3.5-acre grass show field.
391,590 sq-ft. (9 acres): Dimensions of the entire ACM campus.
200: Volunteers required to support the new Museum's operations.
$50: Annual cost of ACM membership.
6-2-12: ACM Grand Opening.
Additional details regarding the grand opening and upcoming events at America's Car Museum can be found at www.lemaymuseum.org.
Attached below is a video done by a filmmaker named Isaac Freeman about his dad's 1931 Ford Phaeton. Seeing as Isaac is a local to Washington as well, and his subject matter seems to fit perfectly in with the LeMay story, we decided to go live with them at the same time. Hope you enjoy.