Words: Drew Larrigan  | Photos: Nic Jimenez & Ernesto Che
Mazda Laguna Seca in Monterey, California played host to the 3rd round of the American Le Mans Series (ALMS), and what an exciting weekend of racing it was.  Every year, this is one of our favorite Motorsports events to attend.
With five different race classes, the diversity in cars can make the "corkscrew" section the most thrilling portion of any track in the world.   Watching a Chevrolet Corvette C6 ZR1 command the corkscrew with BMW, Ferarri, and Porsche close behind is a moment in sports YOU MUST EXPERIENCE.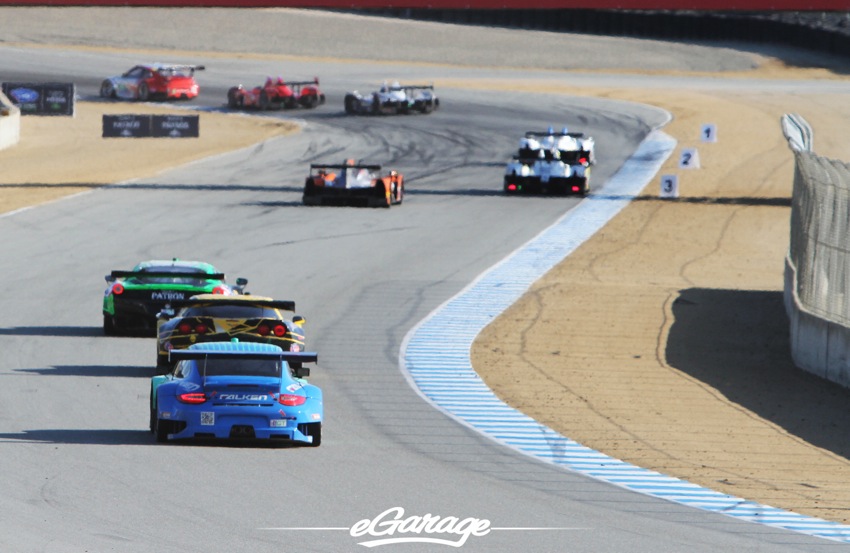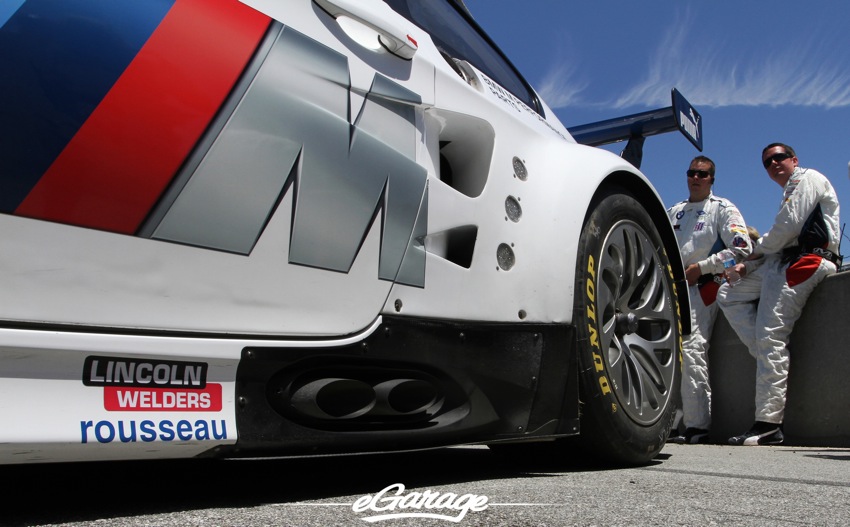 Considering this wasn't our first time at Mazda Laguna Seca Raceway we wanted to experience the ALMS a little differently.  Of course, watching any race at Laguna Seca can be extremely thrilling if you view the race from the Corkscrew.  To make this year's ALMS Laguna Seca a bit more exciting for ourselves and the eGarage faithful we hopped in a Helicopter to capture the action of the Corkscrew from above.  How the perspective of the Corkscrew changes!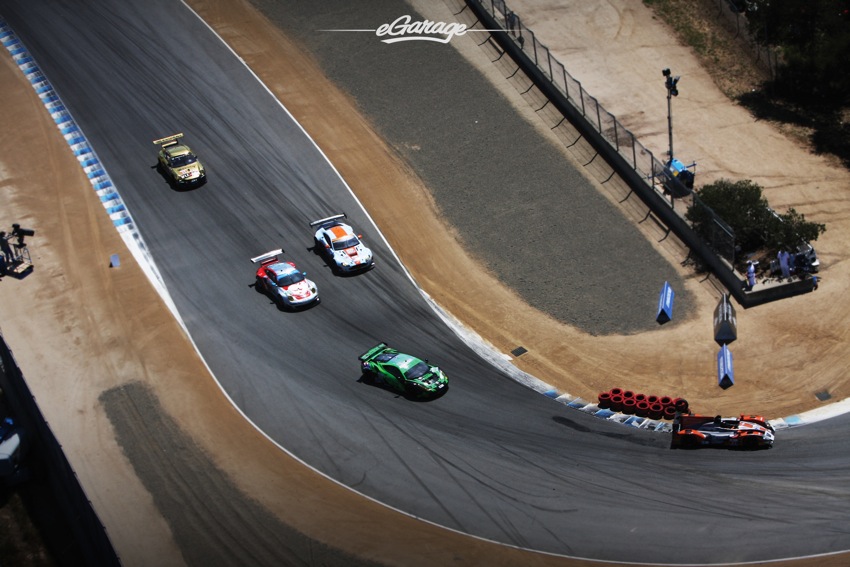 The view from above truly allows you to watch your favorite car compete around turn after turn until they hit the straight that leads into the Corkscrew, and then out.  A full lap can be seen, and it's a perspective we've never experienced before at Laguna Seca.  It reminded us not only how vicious this race track can be, but how insanely beautiful the  track and the surrounding area of Monterey is.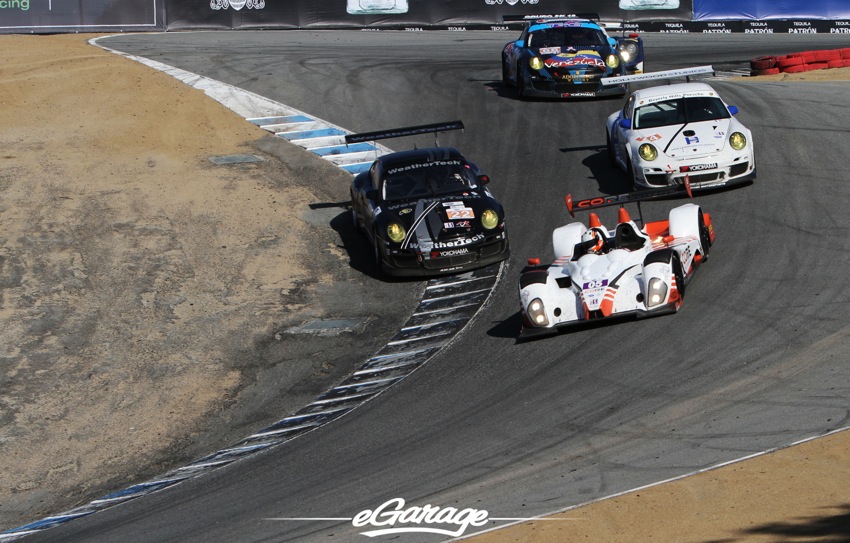 As for results, the GT class was highly competitive with the #4 and #3 Corvette C6 ZR1 finishing first and second with the #55 BMW M3 finishing third.  The rest of the GT cars consisted of the Ferrari 458 Italia, Porsche GT3 RSR, Aston Martin Vantage, and the not so competitive Lotus Evora. Unfortunately, not much for excitement in the Prototype category.  Audi did not have a presence with their R18, and with that the racing excitement was highlighted by the GT class.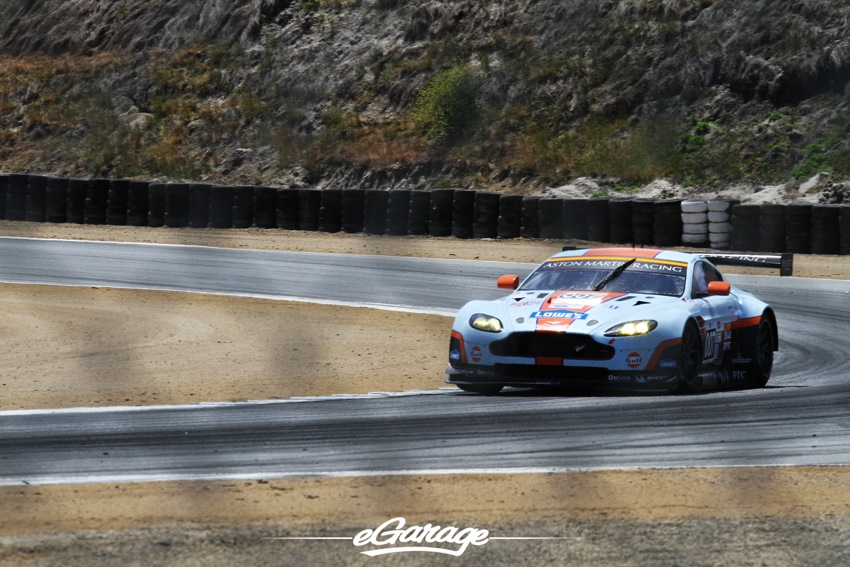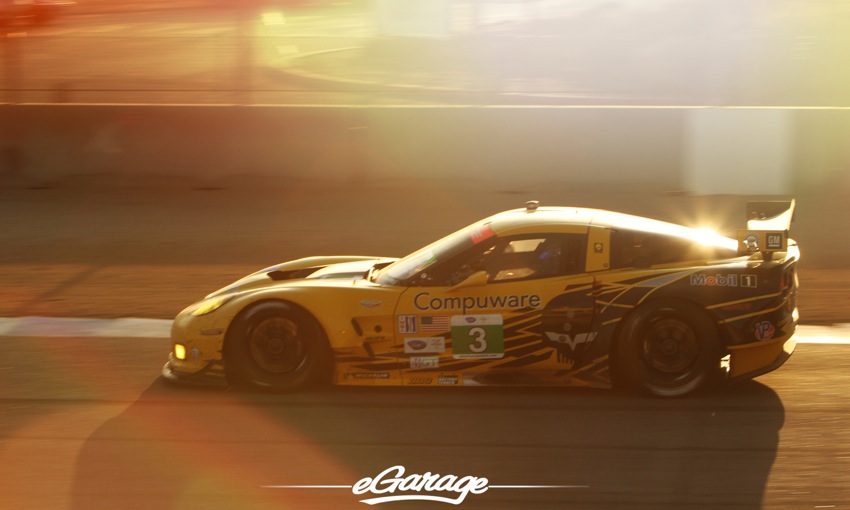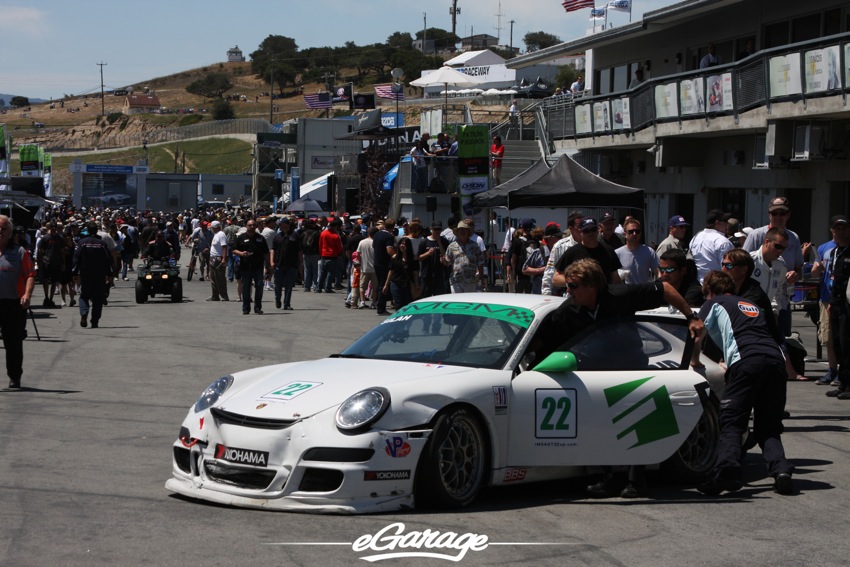 Of course, no eGarage story can be complete without a little humanity.  We last caught up with Patrick Dempsey at the 24 Hours of Le Mans where he was to lap the historic Mazda 787B. This time at Laguna Seca he campaigned the #27 Lola B12/87.  Thanks McDreamy, you make it much easier to sell our girlfriends on attending these races!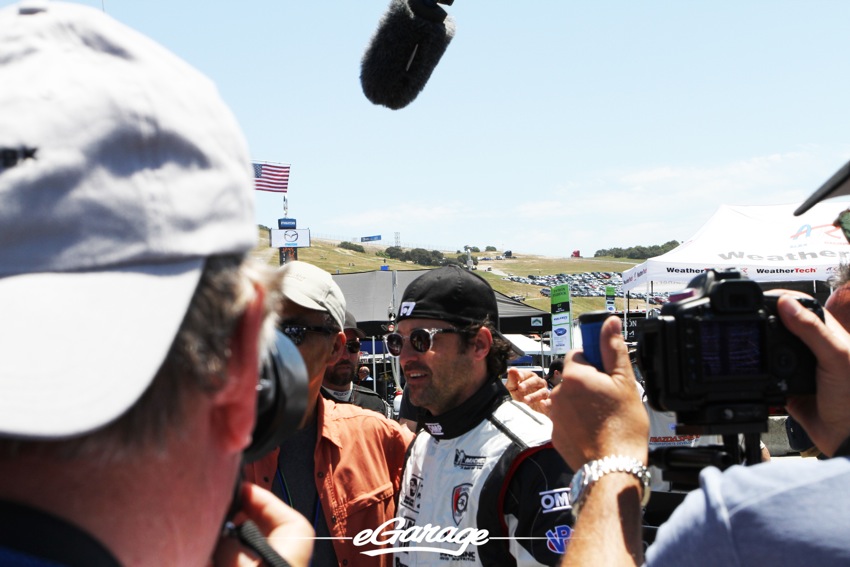 Lastly,  the Car Clubs were out in full force for the race. But we have to say, the Patron Ferrari race livery, as well as the "support" team take the award for Team Spirit.