Words/Photos: Ernesto Che
(Mazda Raceway) This year the amazing weather didn't overshadow the highlights from the 2011 American LeMans Series Race at Laguna Seca, corporately known as Mazda Raceway. For those unfamiliar with American LeMans, it is a race series that uses the same rules as the 24 Hours of Le Mans. Just like the 24 Hours of Le Mans, there are 4 primary classes, though there are 2 extra Challenge classes using standardized cars.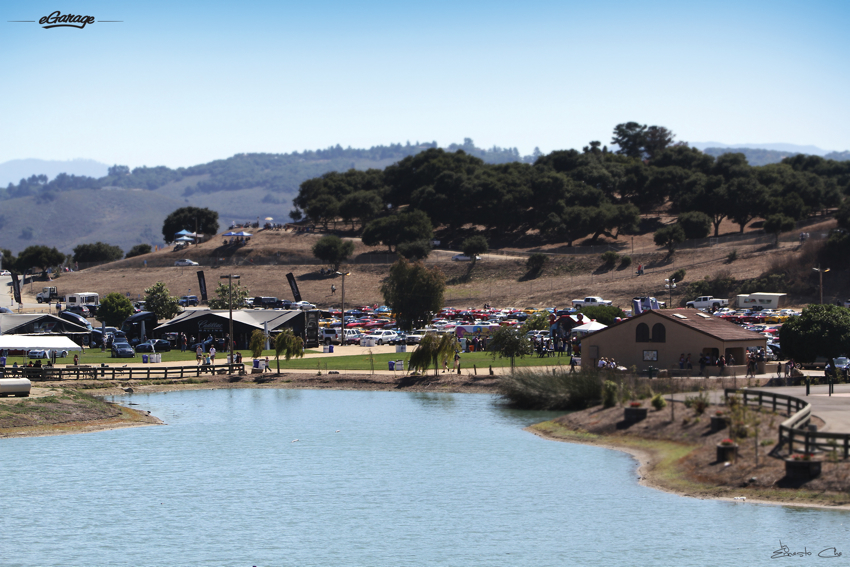 The series works like this; Purpose-built race cars with closed fenders compete in the Prototype classes and modified production cars compete in the GT classes. Each car is driven by multiple drivers, 2 or 3, depending on the length of the race, and all the racecars compete together simultaneously. The best part of all this is that team points champions and runners-up in each class at the end of the season receive an automatic invitation to the next year's 24 Hours of Le Mans.

The famous corkscrew at Laguna Seca was over-filled with amazing sounds, tension, and real race track fever! These pilots typically are not motivated by weekend passion, this was a competition of great complexity and emotion. Although contact is allowed, there seemed to be more than is usually permitted, yet the drivers still managed to keep their composure in order to stay competitive on one of America's most challenging racetracks.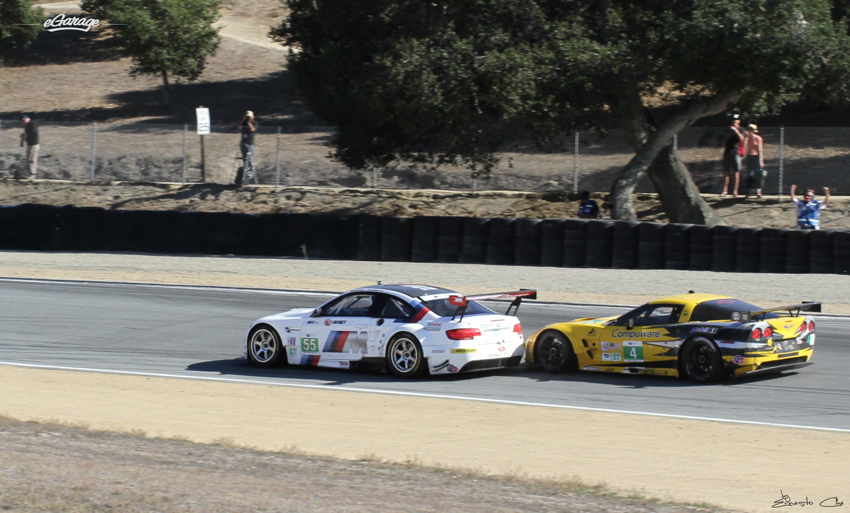 Showcasing a great amount of endurance and speed was Aston Martin Racing's 007 car as won its first overall race in the ALMS. Dyson Racing and BMW Team RLL each clinched driver and team championships.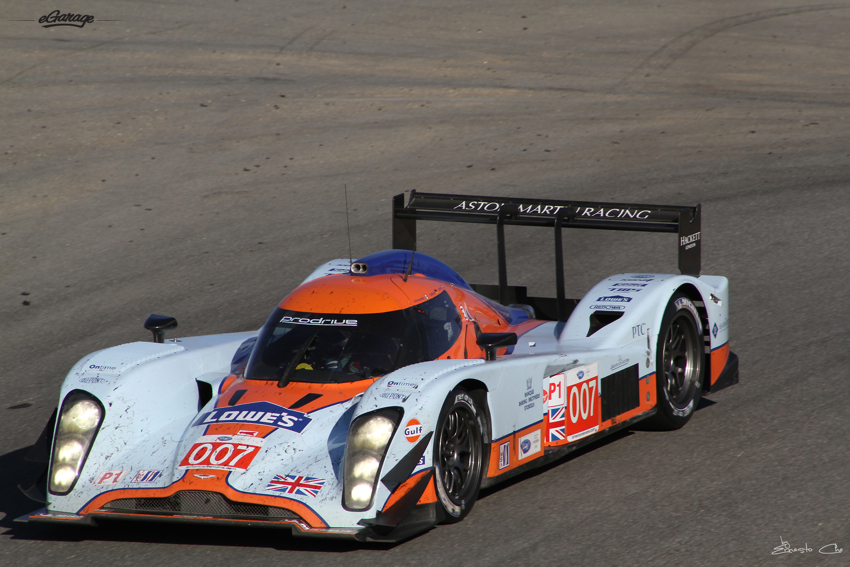 For the Ferrari and Porsche ongoing rivalry, the corkscrew served as a major obstacle for this long fought rubber match.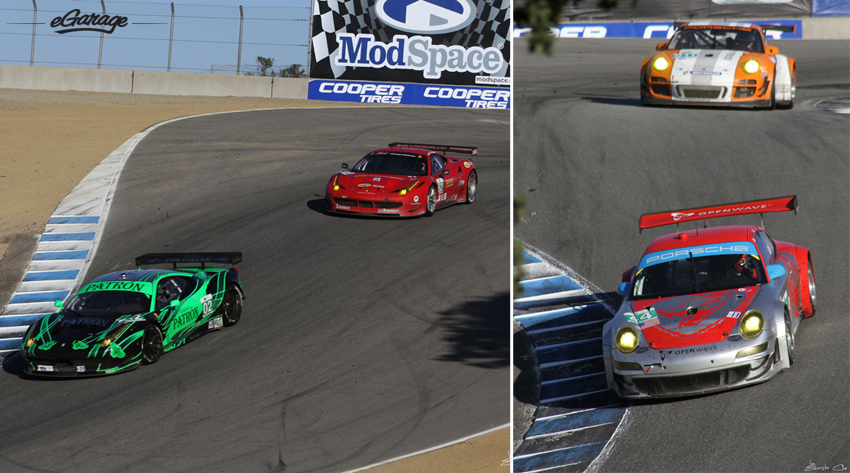 Flying Lizard's Patrick Long and Jörg Bergmeister won the GT race. It was a great battle with legendary implications all over it; Porsche vs. Ferrari. This was a head to head war right up until the final lap as Bergmeister in the Porsche passed Jamie Melo of Risi Competizione's when Melo's Ferrari F458 Italia ran out of fuel.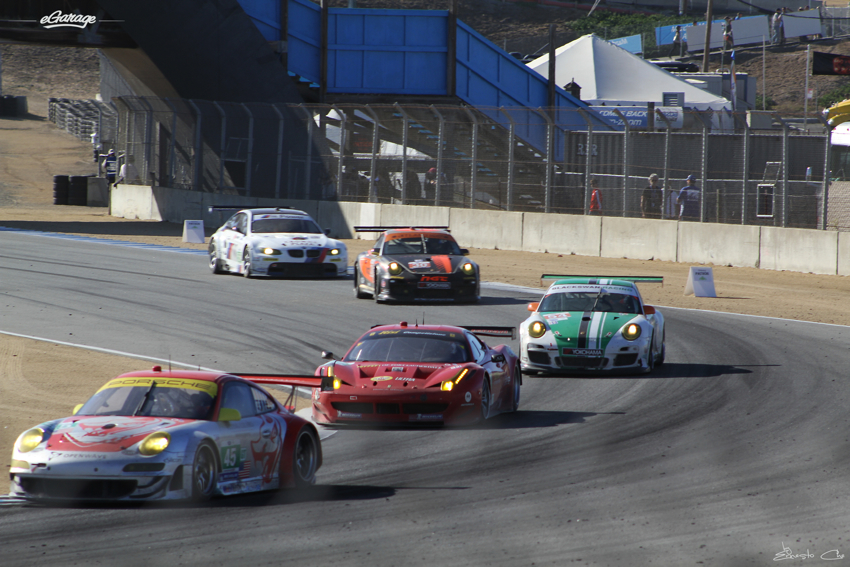 The most exciting moments around the track and the greatest buzz among spectators was fueled when the sun began to set. Explosive, fire-filled downshifts and glowing, neon lava heat of the brakes were more captivating than the post race fireworks show.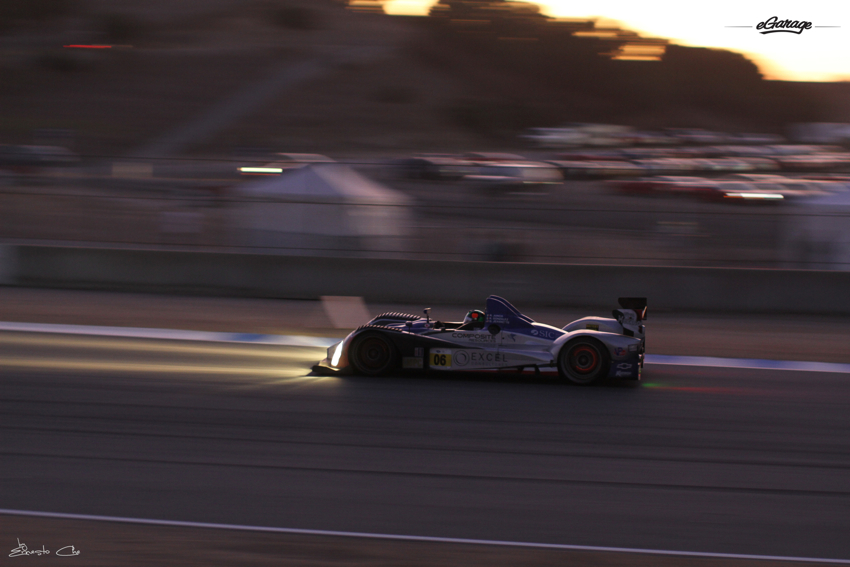 Racing in the American LeMans Laguna Seca is always very challenging for the drivers. For six hours of bumping and passing, Corvettes fought hard with BMW. With the ALMS drivers and manufacturers championships on the line, Corvette Racing really needed a strong result to keep them as contenders.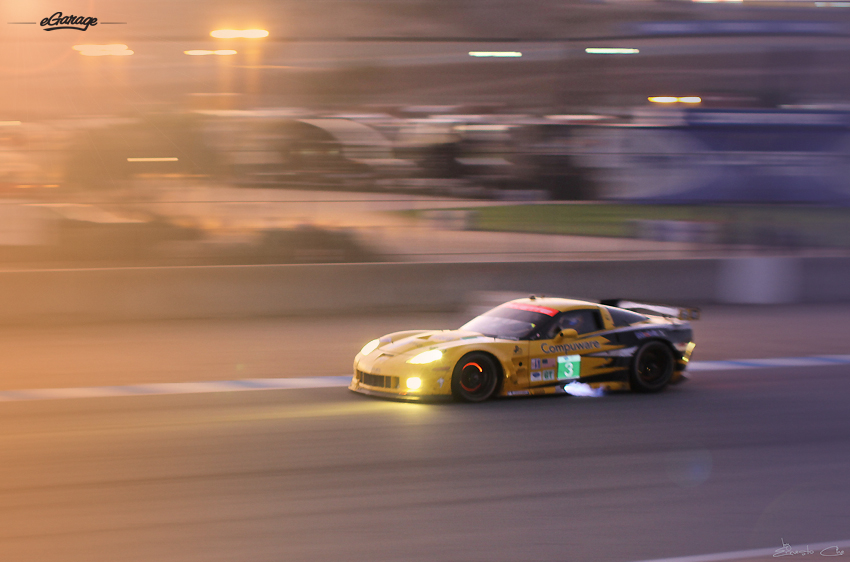 As the race ended under the night stars each car returned to its garage. Under bright lights not a single racecar was without scars, bruises and damage. Surrounded by spare bumpers, stacked wheels and piles of extra tires; team members on a race of their own, feverishly tended to these battle scared machines in preparation for another day on the track.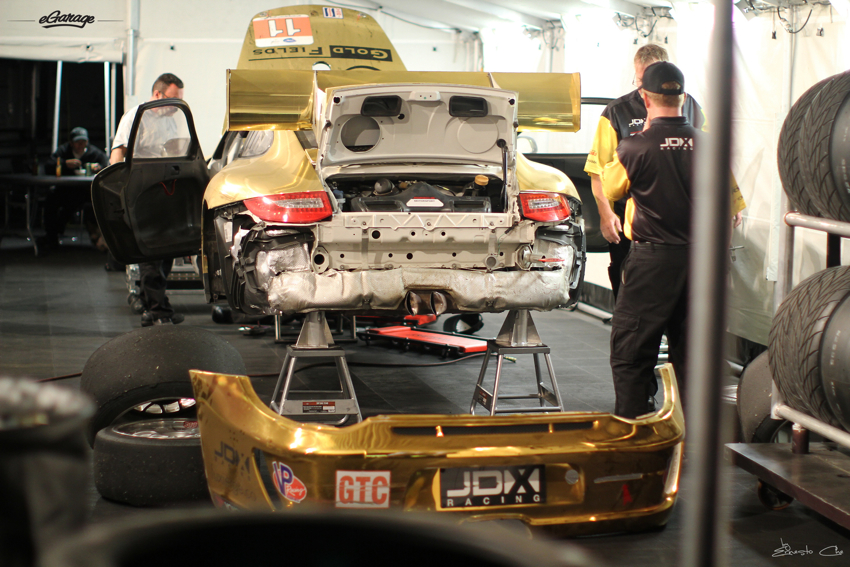 * * * * FOR THESE AND MORE ALMS PHOTOS VISIT eGarage.com FLICKR * * * *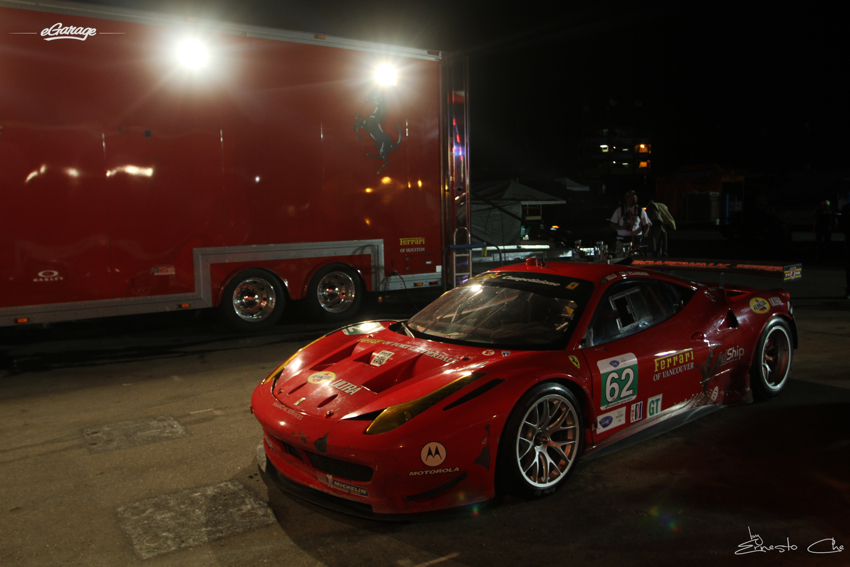 RESULTS:
LMP1:
1st #007 Stefan Mucke AMR Lola Coupe B09 60 Aston Martin
2nd #16 Jay Cochran Lola B09 86/Mazda
3rd #20 Steven Kane Lola B09/86 Mazda
LMP2:
1st #055 Luis Diaz HPD ARX 01g
LMPC:
1st #63 Elton Julian Oreca FLM09
2nd #06 Gunnar Jeannette Oreca FLM09
3rd #89 Kyle Marcelli Oreca FLM09
GT:
1st #45 Joerg Bergmeister 911 GT3 RSR
2nd #56 Dirk Mueller BMW M3 GT
3rd #01 Johannes van Overb Ferrari F458 Italia
GT-C:
1st #66 Spencer Pumpelly Porsche 911 GT3 Cup
2nd #54 Jeroen Bleekemolen Porsche 911 GT3 Cup
3rd #34 Damien Faulkner Porsche 911 GT3 Cup