Words: Natasha Bird | Photos: Nic Jimenez
"All in the golden afternoon,
full leisurely we glide",
through alloy wheels and V8 roars, eGarage as our guide…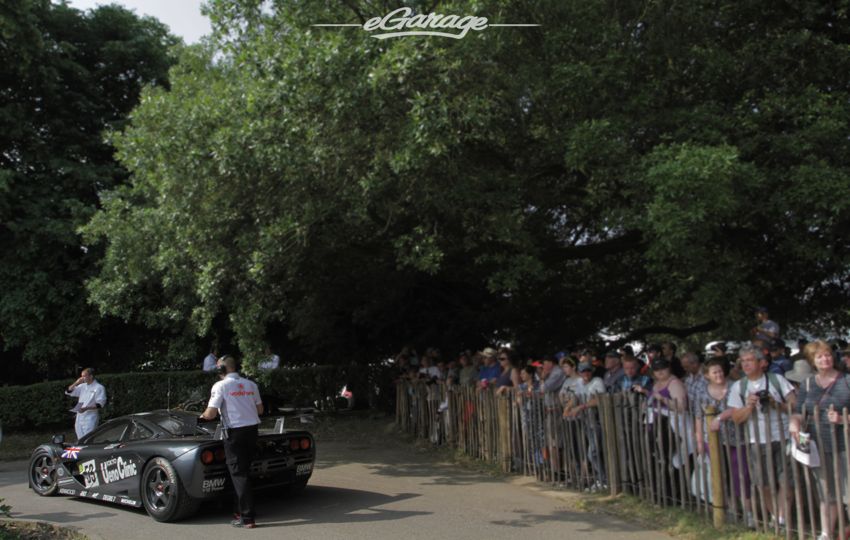 This is the story of a girl, blithe in her ignorance of cars and their followers, who fell down her own kind of rabbit hole and ended up in automotive Wonderland.
I'm not a girly girl, by any stretch of the imagination. I like cars, I like driving cars fast and I don't pick out my next ride based on its colour or number of cup holders. I definitely know my Zondas from my Hondas, I could probably tell the difference between a Ferrari and a Maserati, but, I'll be honest, an MP412C sounds more like a fax machine than a supercar.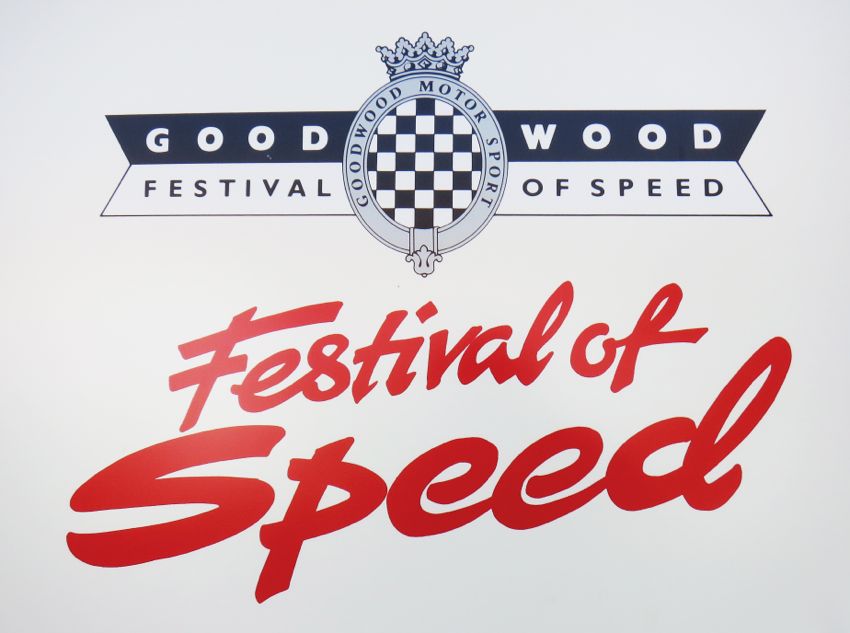 It is amusing, then, to imagine eGarage, motoring aficionados in the extreme, extending me an invitation to what is arguably the biggest Automotive event of the year – the Goodwood Festival of Speed.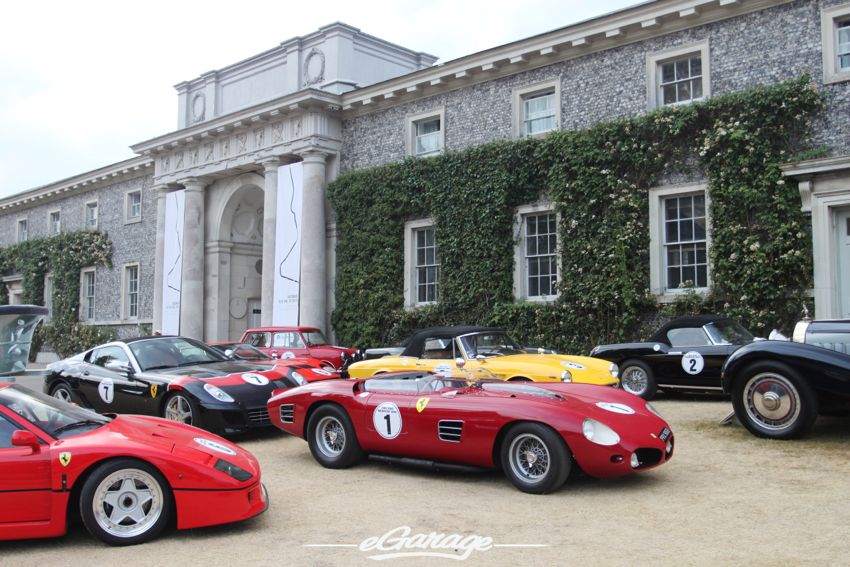 Foolhardy, keen and always game for a challenge; I said yes before quite understanding that to accept was to "fall right through the earth."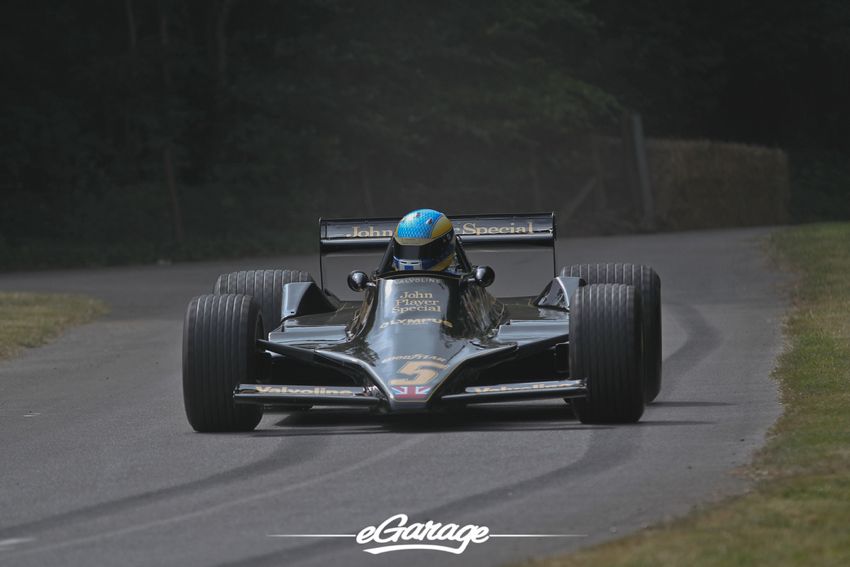 The Goodwood Pilgrimage
As most of you will appreciate, for the uninitiated, Goodwood is a baptism by fire. The world's best F1s, a plethora of exotic supercars, right through to pre-war racers and Victorian steam carriages; this is the drag, dust and upper-crust of the car world. As Nic put it, Goodwood is Mecca for the Automotive religion.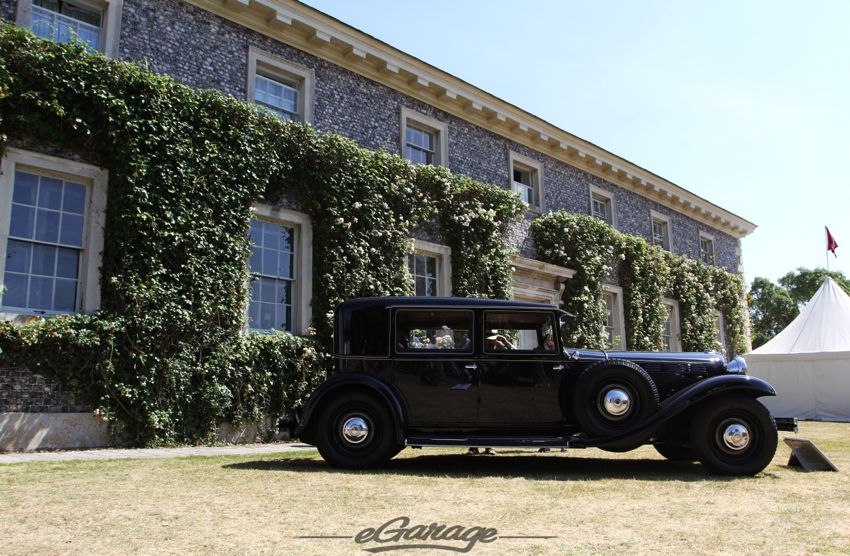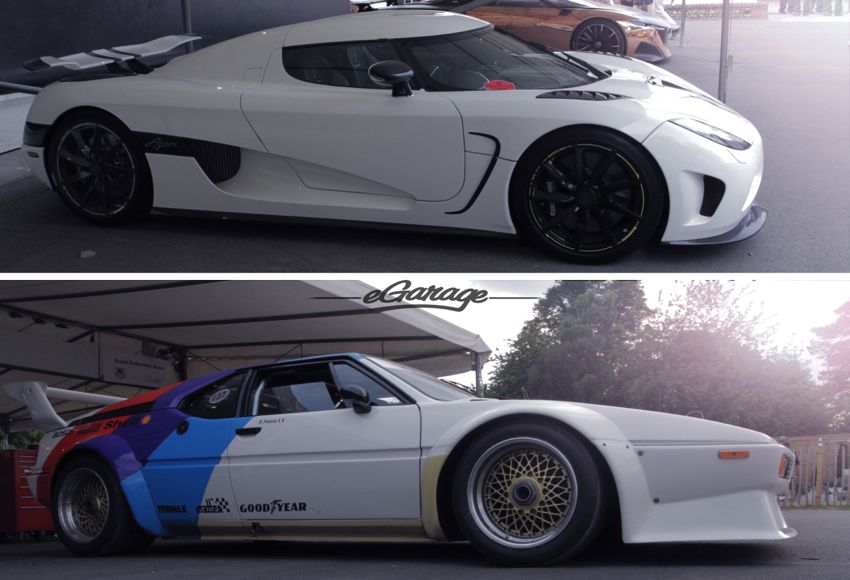 Devoted pilgrims travel far and wide to end up at the foot of a Mercedes 300SLR, only to gawp at it and hope that some of its glory will rub off on them. Even as a layperson, it is pretty difficult not to get wrapped up in the fervour and reverence that leaks from the pores of every ticket-holder.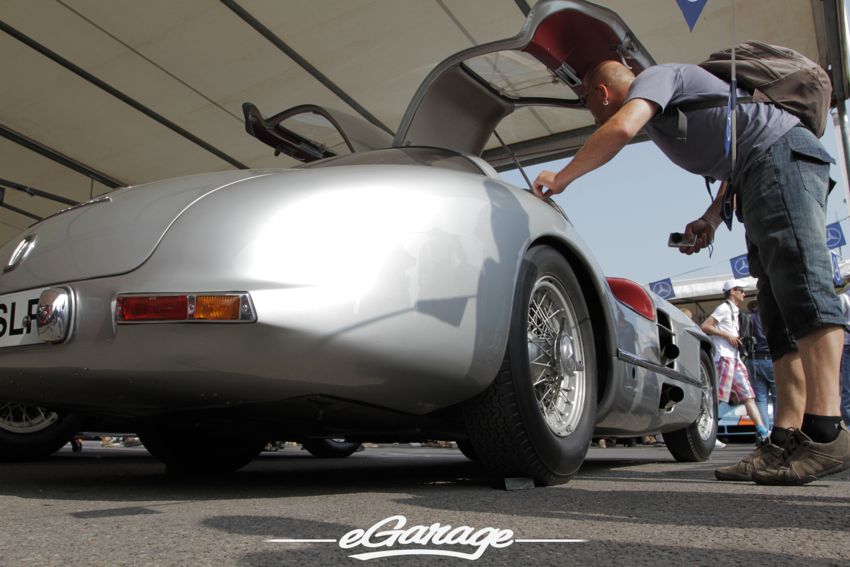 The eGarage Boys
Guiltily, I'll admit that my preconceptions about car-enthusiasts weren't altogether flattering. In my mind, there were two categories – old obsessives and boy-racers. Clearly, I had been misinformed.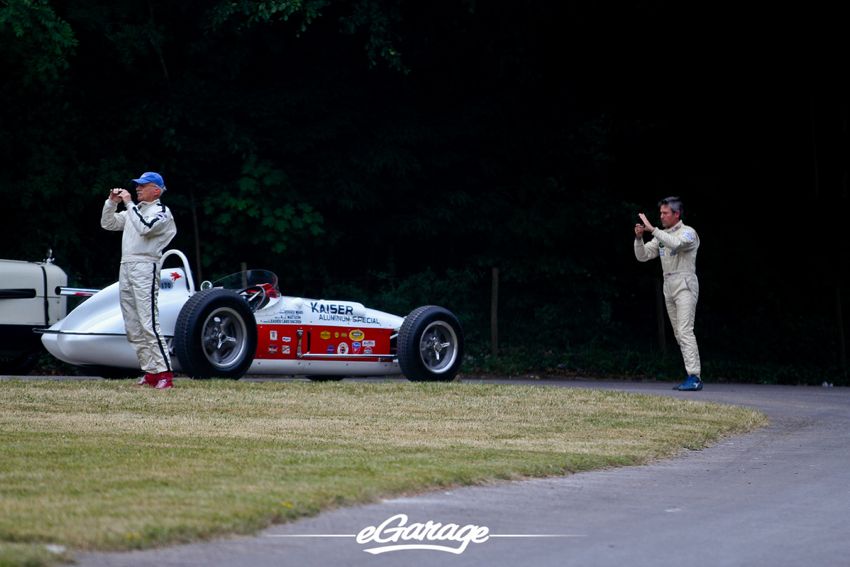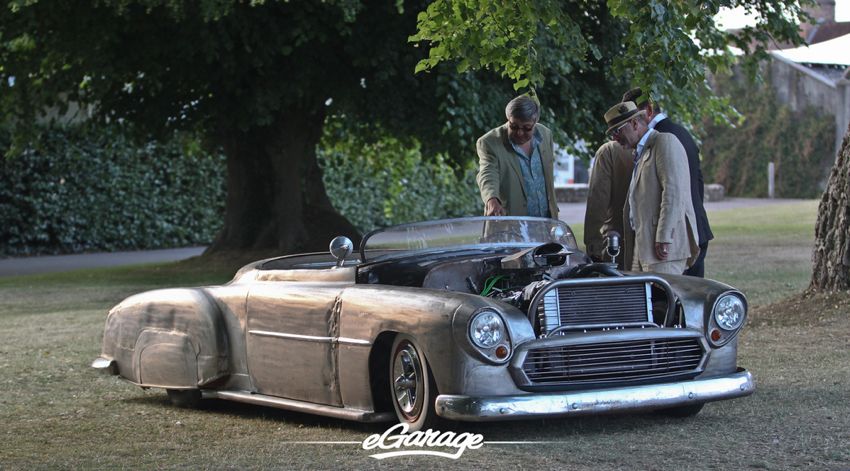 Right off the bat, Nic launches in with a Hunter S. Thompson reference – I'm a sucker for a bit of literary banter – and I know we're going to get on just fine. Drew takes a break from larking around to tell an amusing, but ultimately affectionate story about his girlfriend and I find myself happily warming to him too.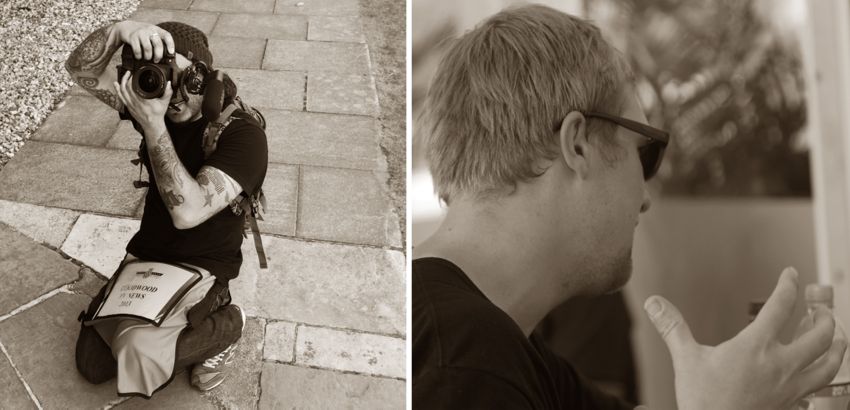 These boys know what they're about. They display a pure, unadulterated love for what they see before them and what they can do to capture it for the world.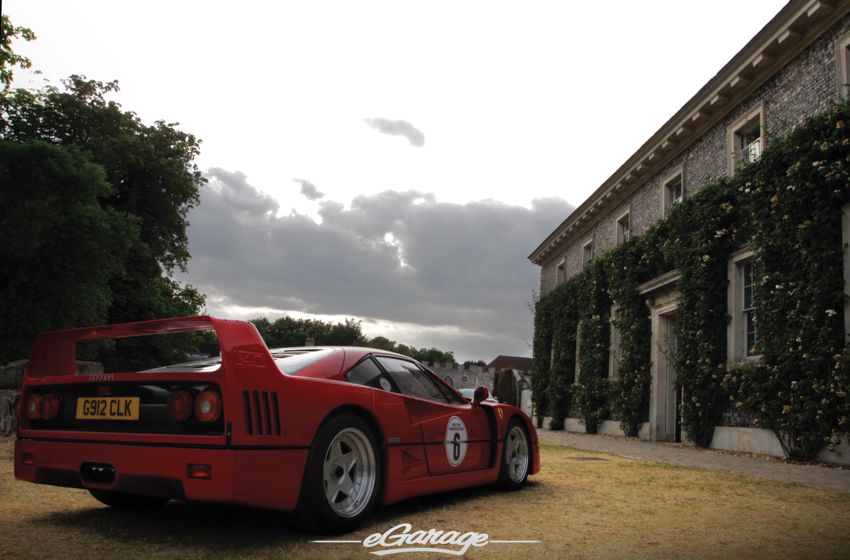 I can be a hard nut to crack – my British penchant for sarcasm and thinly veiled insults often rubs the Yanks up the wrong way – but not today. Today, to use a cheesy automotive-themed simile, we're running like a well-oiled machine.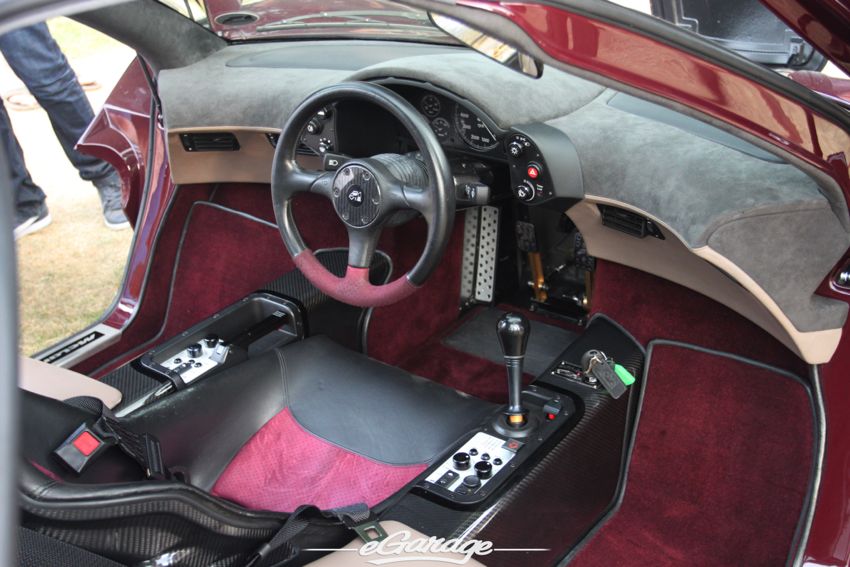 Wonderland
"But I don't want to go among mad people," Alice remarked.
"Oh, you can't help that," said the Cat: "we're all mad here. I'm mad. You're mad."
"How do you know I'm mad?" said Alice.
"You must be," said the Cat, "or you wouldn't have come here."
With Nic as a rather rugged, tattooed Cheshire Cat leading the way, we set off into the forest.
Our first stop finds us surrounded by Porsche 991 GT3 cup car and a Jaguar XJ220. Their colourful Martini livery makes them look like birds of paradise, or Lewis Carroll's singing tulips.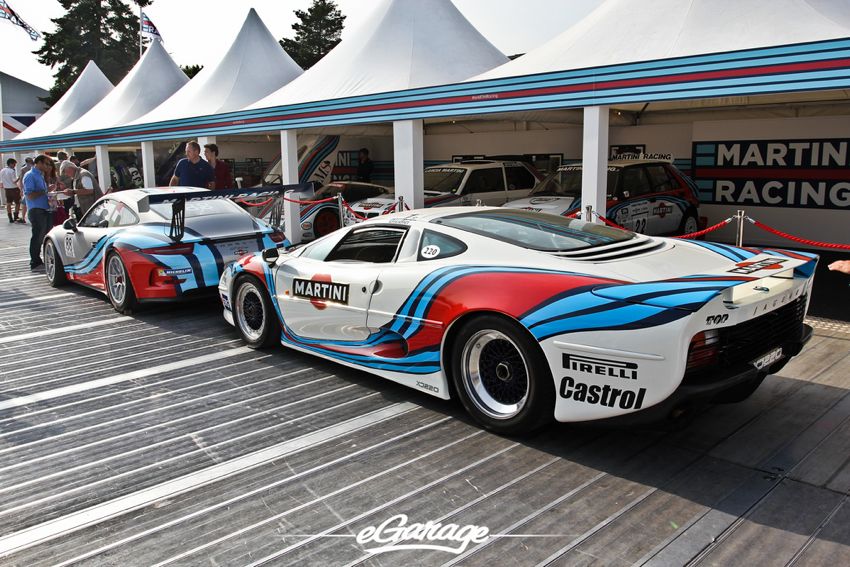 Moving deeper into the trees, we come across a blue Mercedes flatbed, reminiscent of the giant caterpillar. I half expect it to turn its nose at me and demand, "Who…are…you?" through a puff of smoke.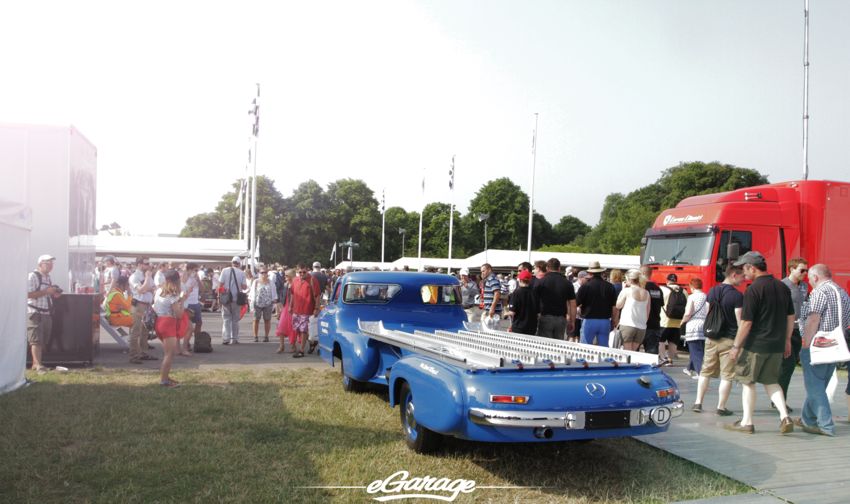 Mixing up my references, the Aston Martin DB5, with its rakish good looks, sleek curves and jaunty attitude, is like some prince from a very British fairy tale, waiting to whisk a be-pearled woman off on the weekend jolly of her dreams.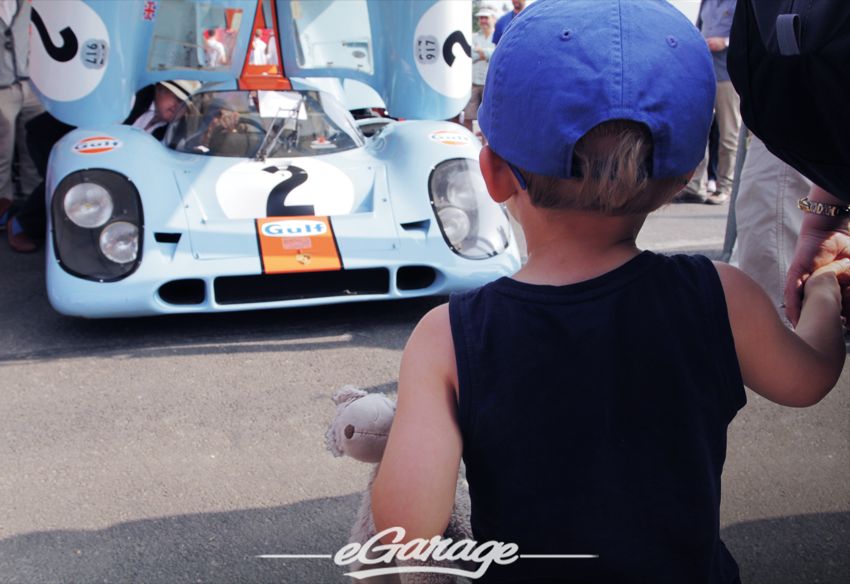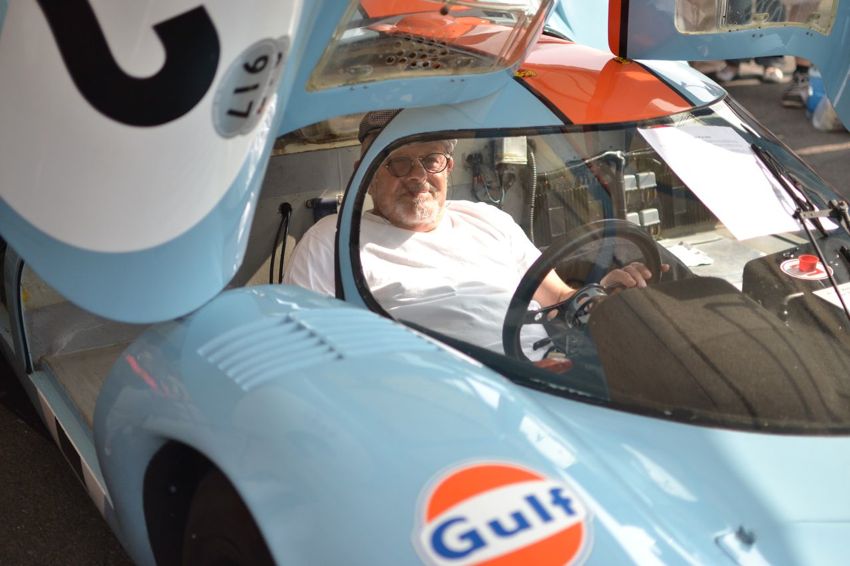 Just as every story has its hero and its fool, so must there also be a villain. We found ours in Supercar alley. Rounding the corner, we are faced with the Peugeot Onyx. Ugly, stocky, with shoulders built for pure aggression, this black and copper monstrosity, gently revving in preparation for its showcase, is like a stirring beast.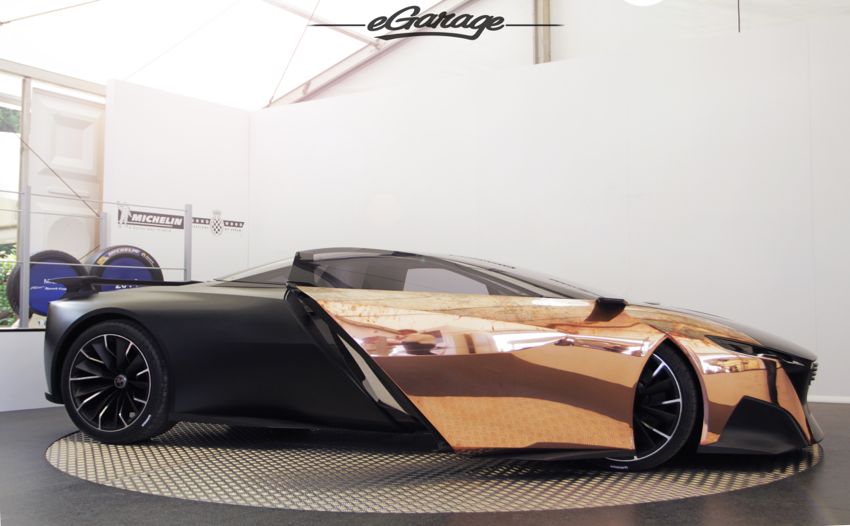 I am aware that cars are usually referred to as "she", but as the Onyx lacks any of the style, charm or beauty of my sex, I refuse to grace it with that title. It wakes from its torpor and lumbers out of its lair and, in the process, it very nearly mows down some innocent bystanders. As I watch spectators leap out of the way of our Jabberwocky, it occurs to me that "wide turning circle" is probably an excuse – this beast just wants to let people know who's boss.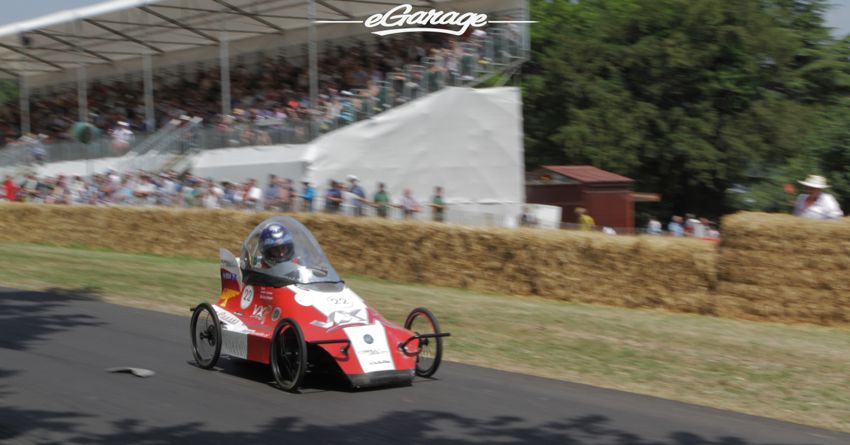 The People
If Goodwood had a Mad Hatter's tea party, it would definitely be the Cartier "Style et Luxe" VIP enclosure. Boaters, loafers and pin-stripes bop around to the trill of a jazz quartet, sipping on Pimms and peering into oddly designed Dusenbergs – trust the Brits to treat any outdoor event like it's the Henley Royal Regatta. I keep hoping we'll go full-on PG Wodehouse and Jeeves will pop out from behind a bush to announce some hilarious mishap.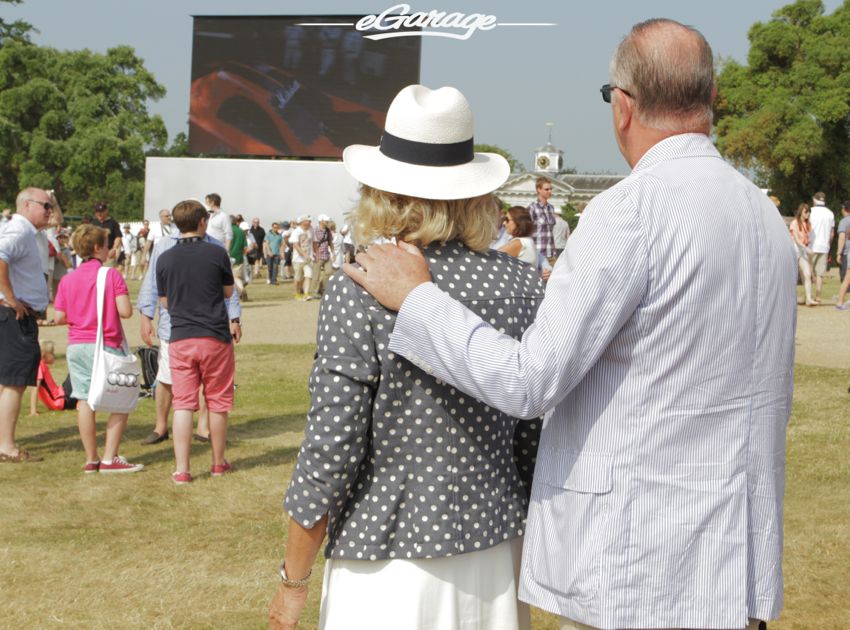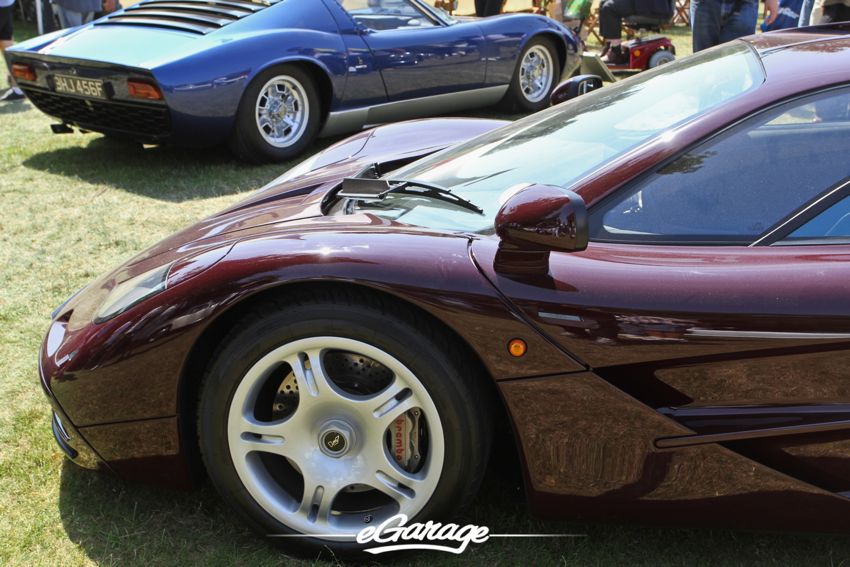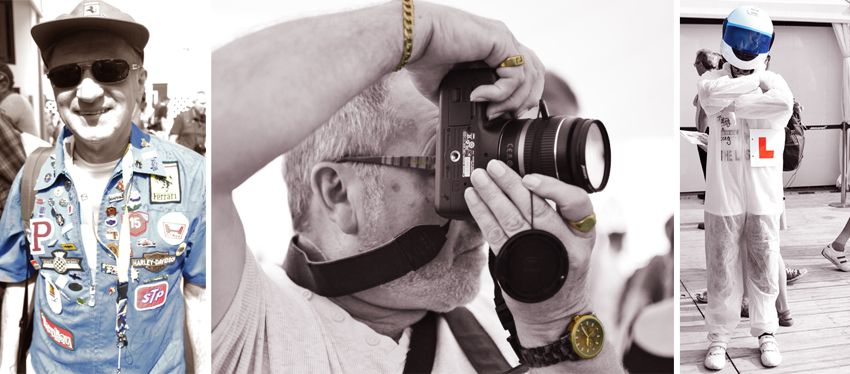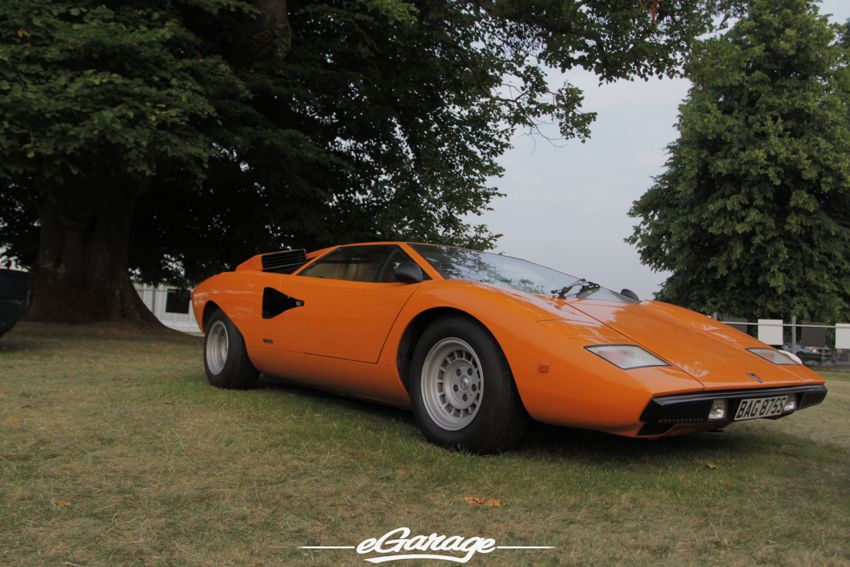 Outside the Cartier gates we bump into Neil from Shropshire, who is standing nose-to-railings, staring at the party within, hoping to scam a ticket from someone. There is something quite melancholic about this scene. Gap-toothed Neil is a lifetime devotee, despite having never owned a car himself, or even possessed a driving licence. Standing in his cargo shorts and cycling ties, against the backdrop of TV and Radio personality Chris Evans' Magnificent Seven, it is hard not to perceive the haves Vs have-nots divide. Upon further enquiry, though, I needn't have felt any pity. Neil, it seems, is not jealous or dispirited. He loves the cars and is just glad to be part of the experience.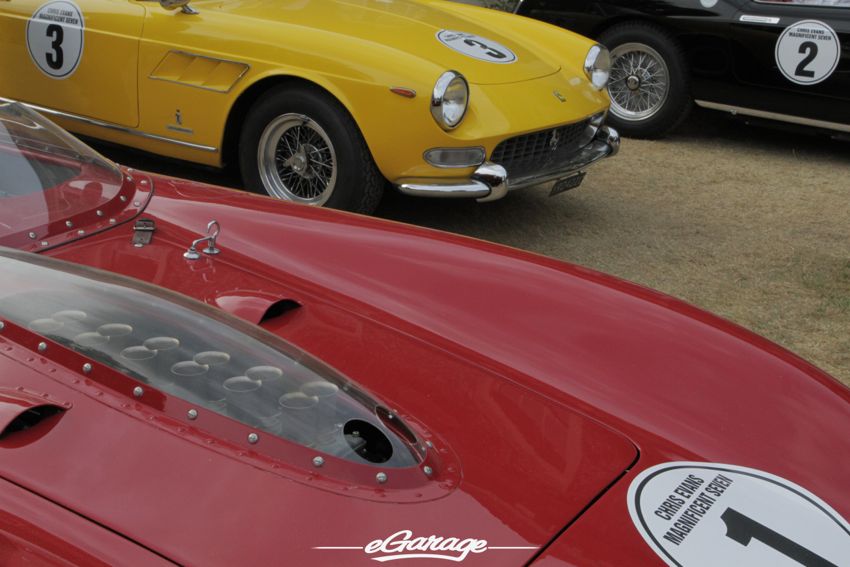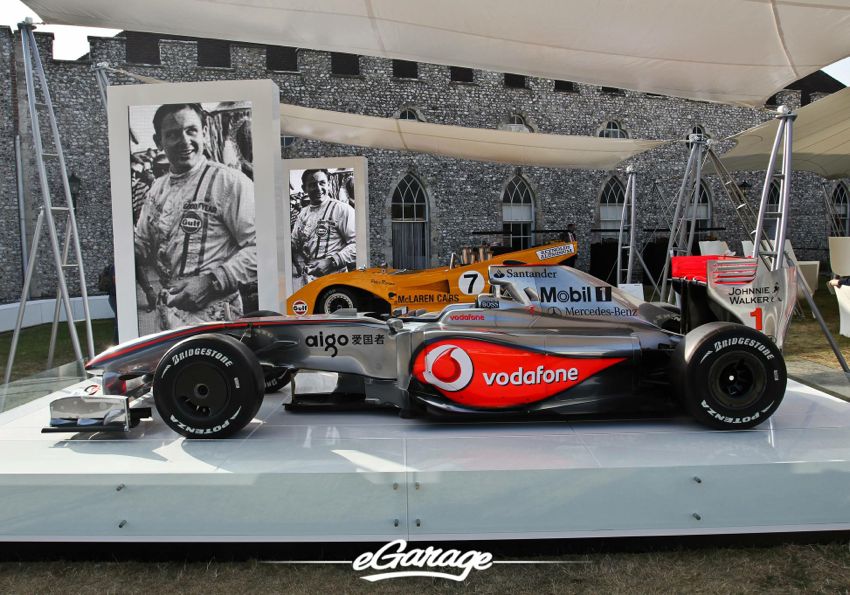 The atmosphere in the McLaren 50th anniversary celebration is entirely different. The English contingent wander around, cocksure and proud, basking in the glow of what they perceive to be their own, personal Formula One achievement. People are engaged, making eye-contact – a big deal for the Brits, we don't like looking directly at each other – with a knowing glance and a wry smile.

The Next Generation
Standing trackside, watching the motorcycles, followed by the Indy 500s, whizzing and then roaring past, I asked Nic how many of the drivers and owners are women. His reply: "Sadly, very few…" This is still a man's world.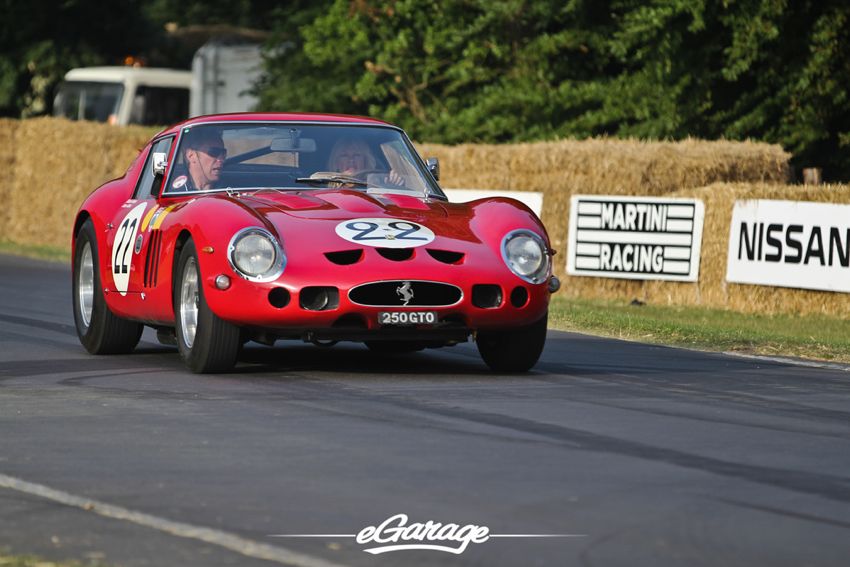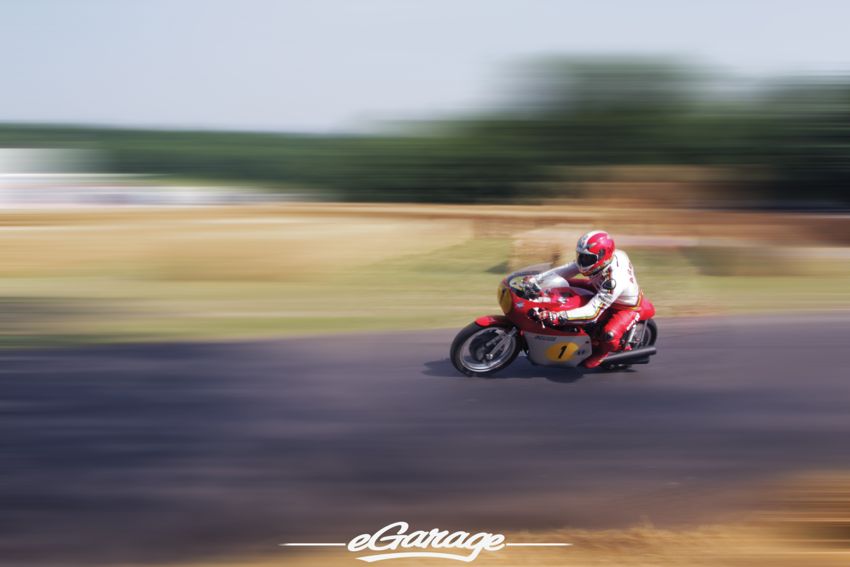 There is hope, though. One of the most delightful things about Goodwood is the volume of children that have accompanied their parents and grandparents to the event. From teenage racing driver wannabes, right down to tiny babies, sporting earmuffs bigger than their faces. And the best part is that these aren't just little boys.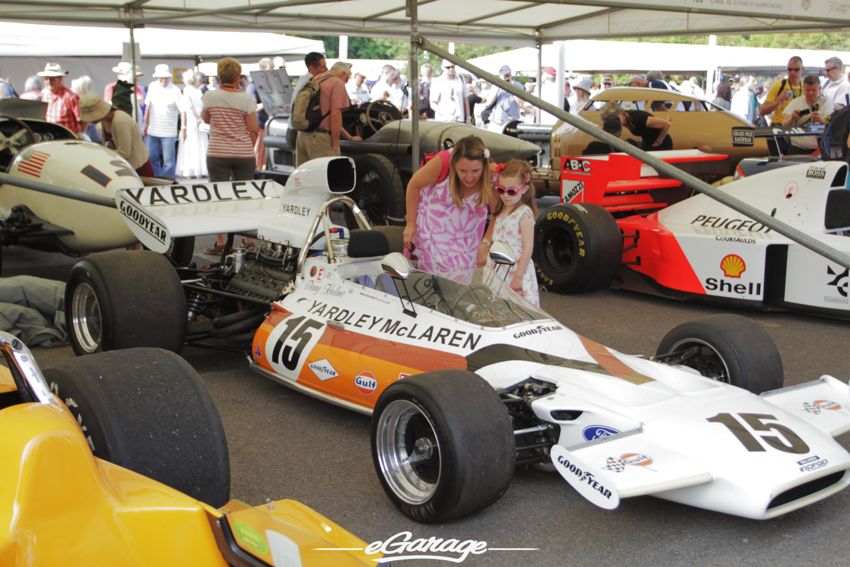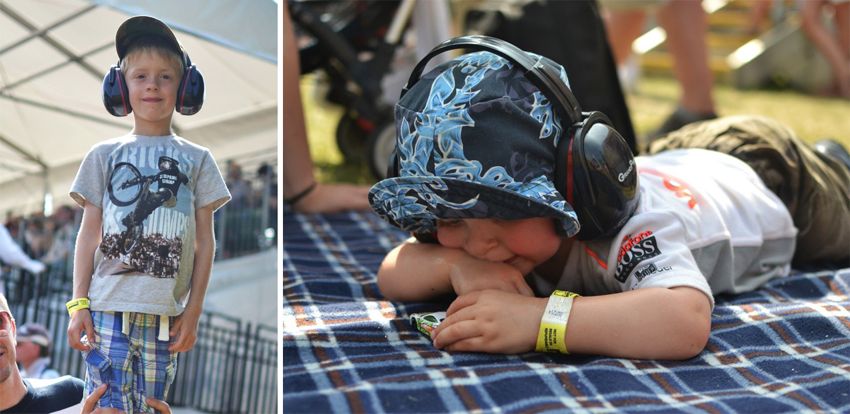 The racing and enthusiast future is made up of children of both sexes. Forget breeding with a silver spoon – these girls and boys are being drag(-raced) upwards full-throttle, with nothing but metal and carbon fibre to cut their teeth on.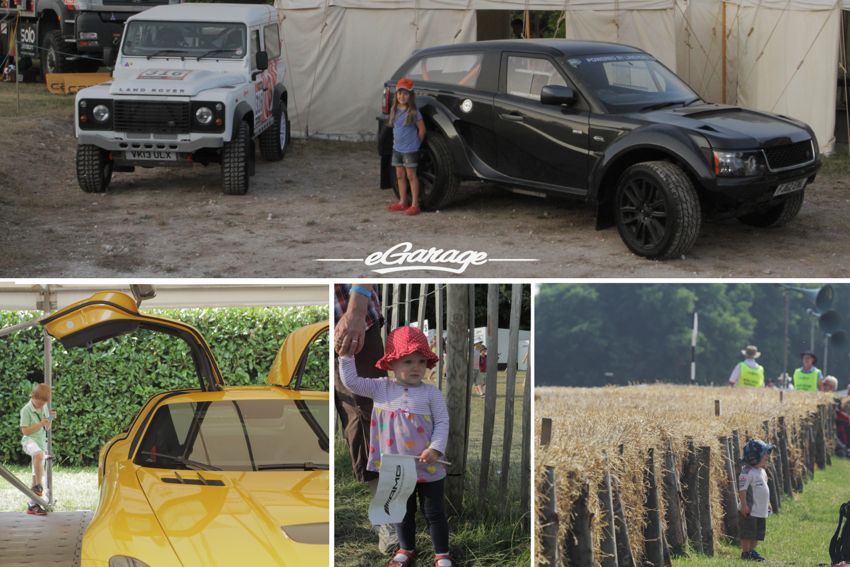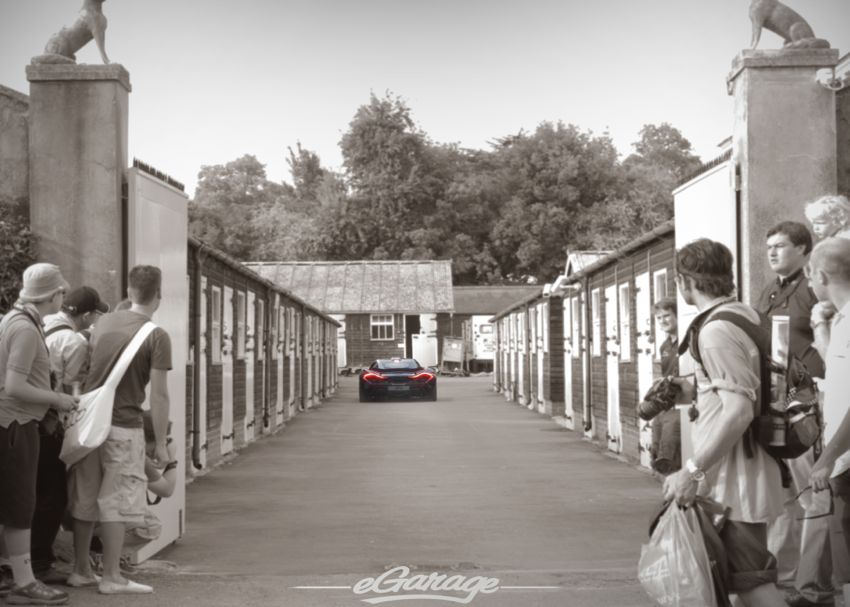 Winding Down
To round off my adventure, the eGarage boys and I hopped on a tractor to the top of the Forest Stage. Here we happened upon a scene more magical than many of the day's other offerings.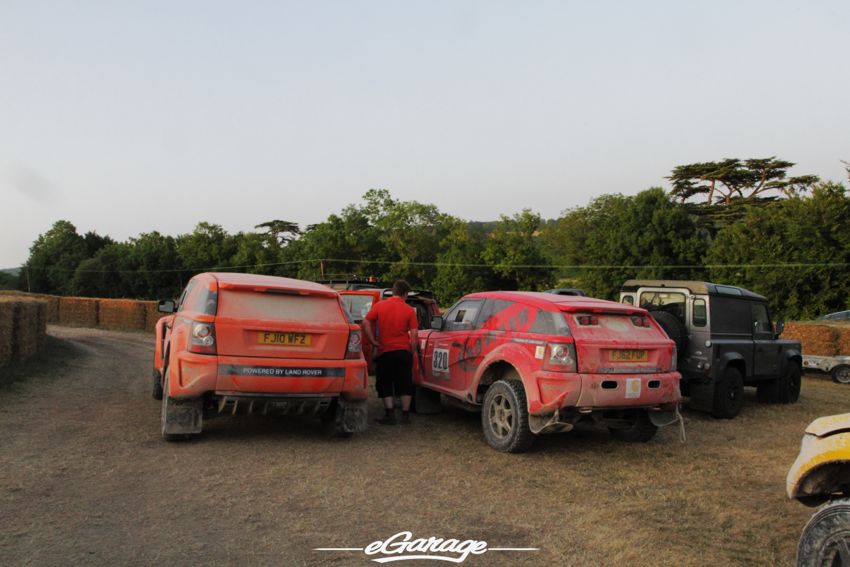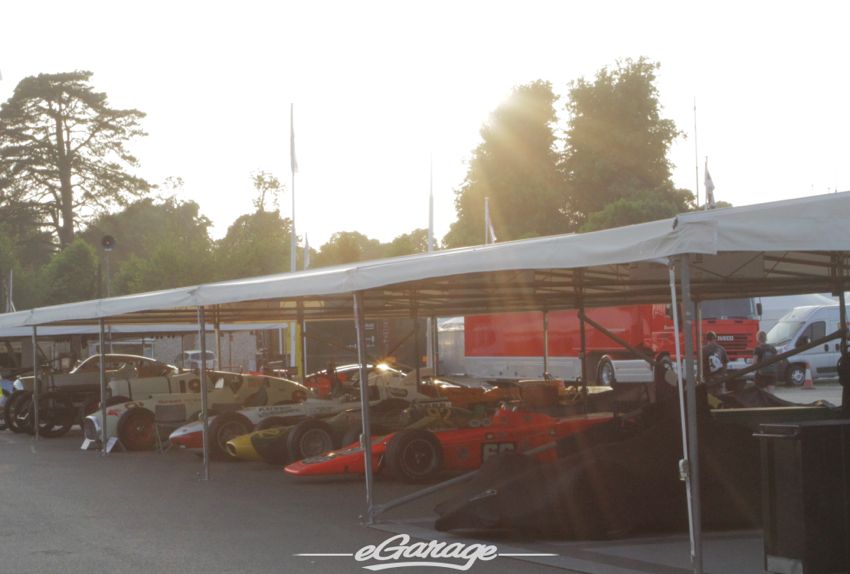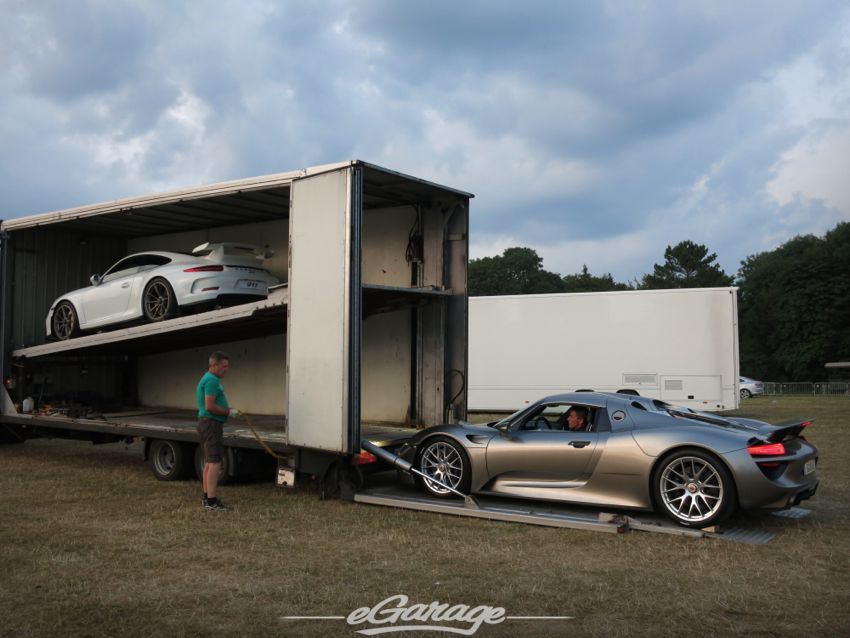 With the race proceedings at a close and the sun setting on the horizon, a strange calm had settled in. This atmosphere made our viewing feel like an exercise in naughty voyeurism.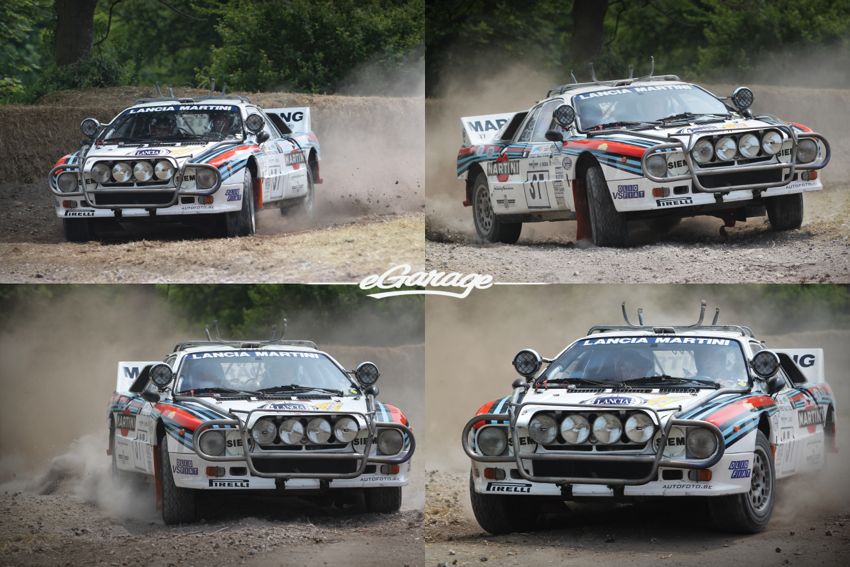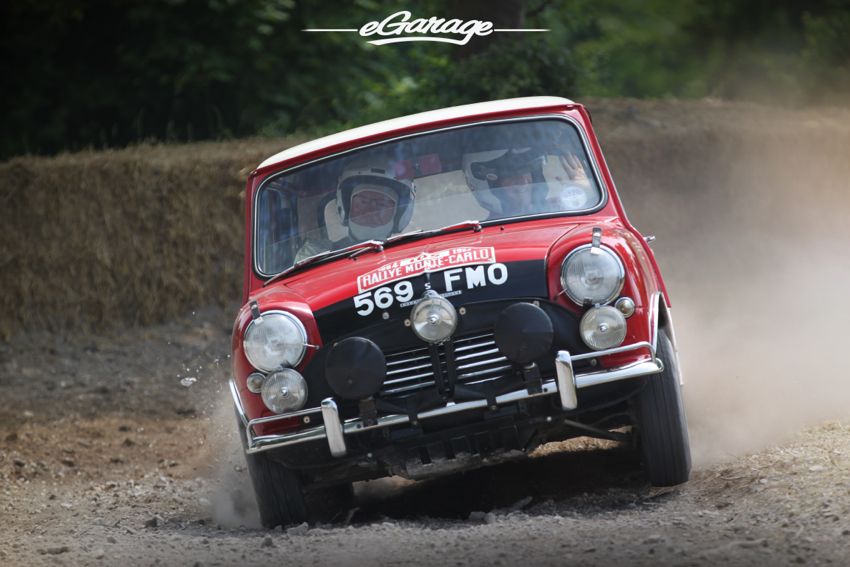 Creeping round the starting line we watched in awe as the rally cars were put to bed. Filthy, grimy and exhausted, some of them letting their owners pull their covers up tight, others limping off into the distance to lick their wounds. Looking at one of these sleepy, bruised creatures is like catching a cage fighter at home with his wife – displaying the kind of sweet vulnerability that he takes great trouble to hide from his audiences.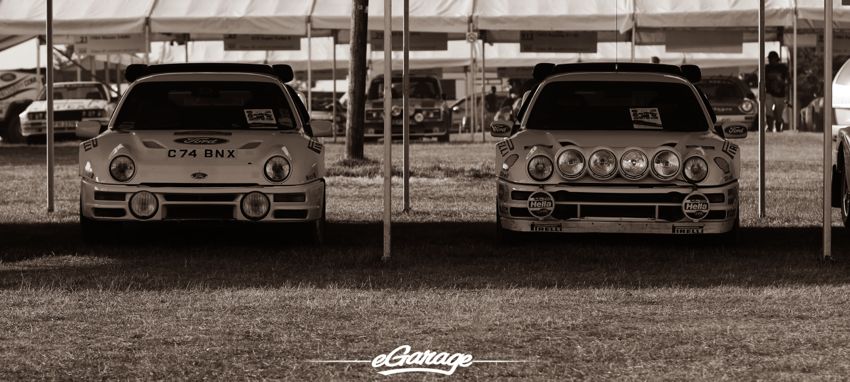 Picking our way back down the hill we made one final discovery. As we passed the Forest Stage's photo booth we noticed something poking out from the far side. We'd heard a rumour of a crash earlier that day, and there it was, that same Jaguar XJ220 that had served as my introduction to Goodwood. Squirreled away, with its nose slightly out of joint and a bandage on its rear flank, it looked like an abused child, cowering in the corner of the bedroom. A poignant reminder of what a crime it is to do disservice to such a beautiful object.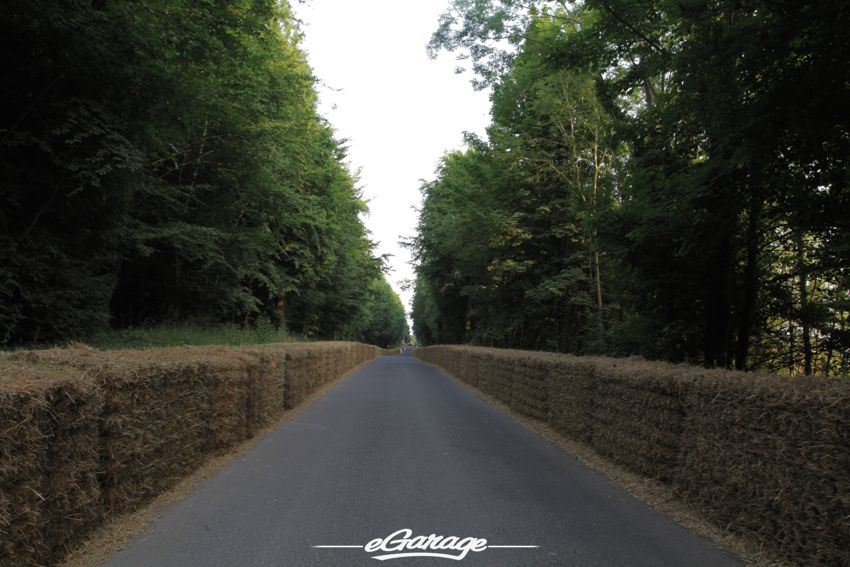 Was it Just a Dream?
What a marvellous day. From clueless to car-enthusiast in the space of a few hours, who'da thunk? All that really remains to be said is a big thank you to eGarage for letting me into their world for a while. I know the metaphor is exhausted, but if you'll permit me, I'll use one last Alice quote to sum it all up:
"I can't go back to yesterday, because I was a different person then…"