Words and Photos: Raphael Belly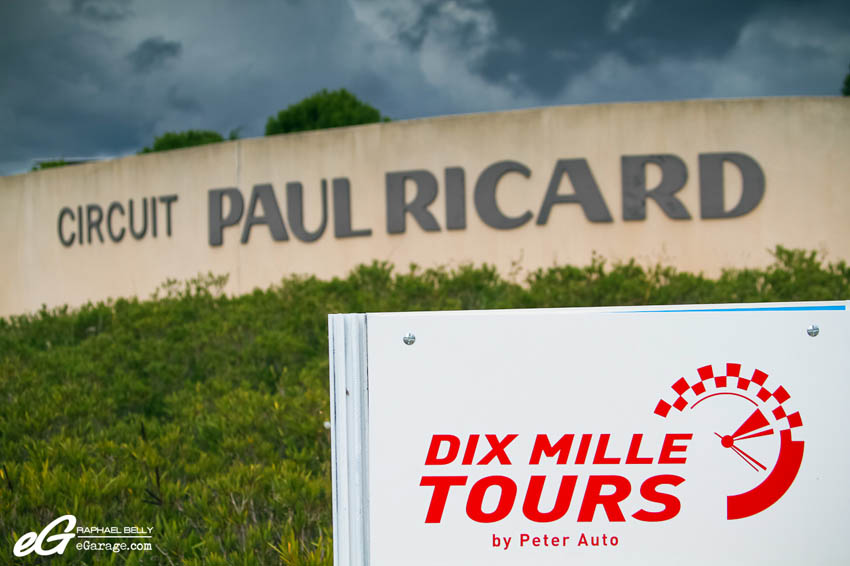 It has become one of the most exciting European events, and after having gathered more than 650 classic cars to race on the Paul Ricard HTTT circuit during the 2012 session, the 10000 Tours are on the track this year again for the 4th year!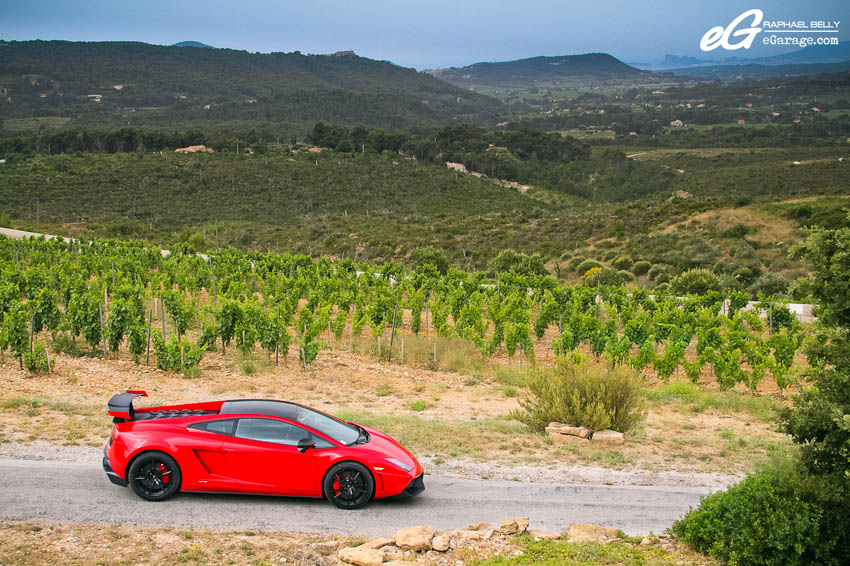 After the 200kms drive from Monaco to Toulon, it's time to enjoy the small and beautiful backcountry roads to reach the Paul Ricard racetrack. After the traditional stop at the bakery, what grabs your attention is the contrast between this loud, modern racetrack and the small, charming roads crossing through the vines and forests leading to Paul Ricard HTTT. Once the Le Castellet plateau is reached, you will enjoy the nice plunging view on La Ciotat (a famous port city near Marseille).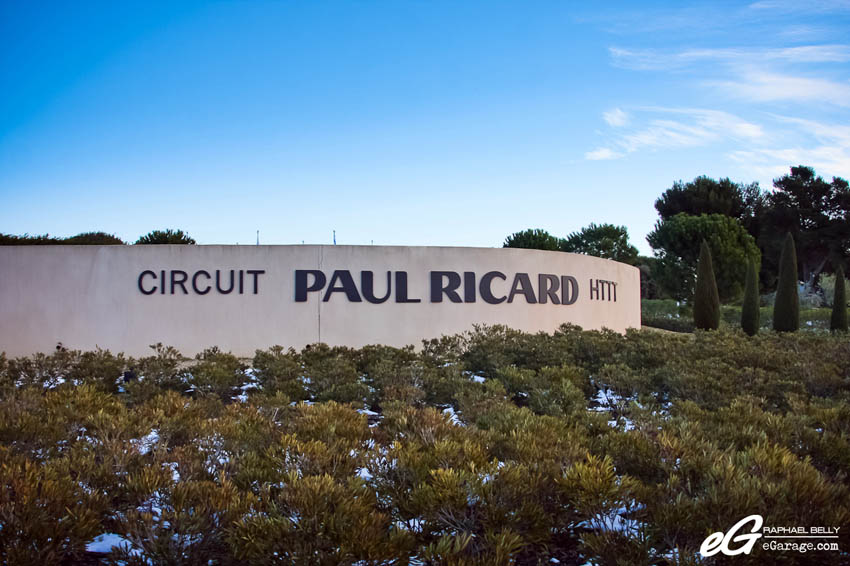 Paul Ricard (1909-1997), was a French entrepreneur, founder of the french alcohol called "Ricard", made from licorice and anise. Born in Marseille, he started to build the Paul Ricard racetrack in 1969 and inaugurated it for the very first time on 04/19/1970.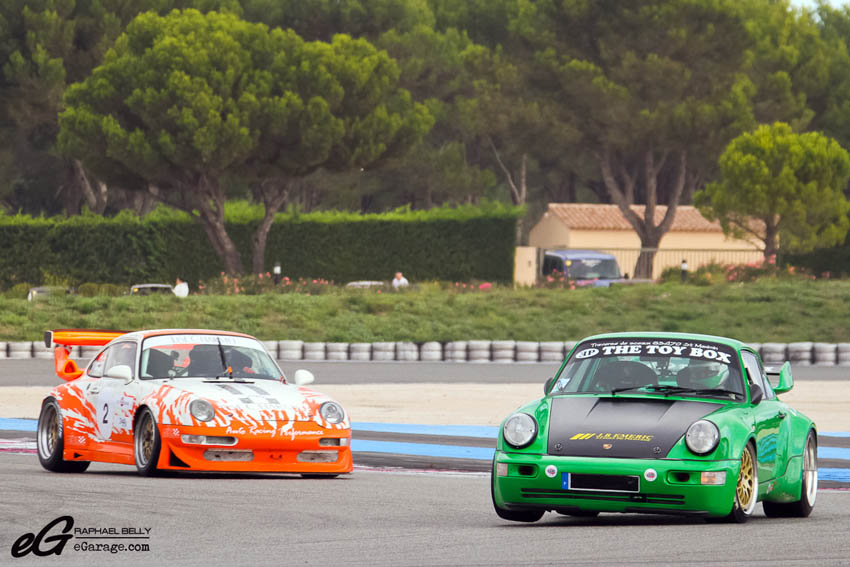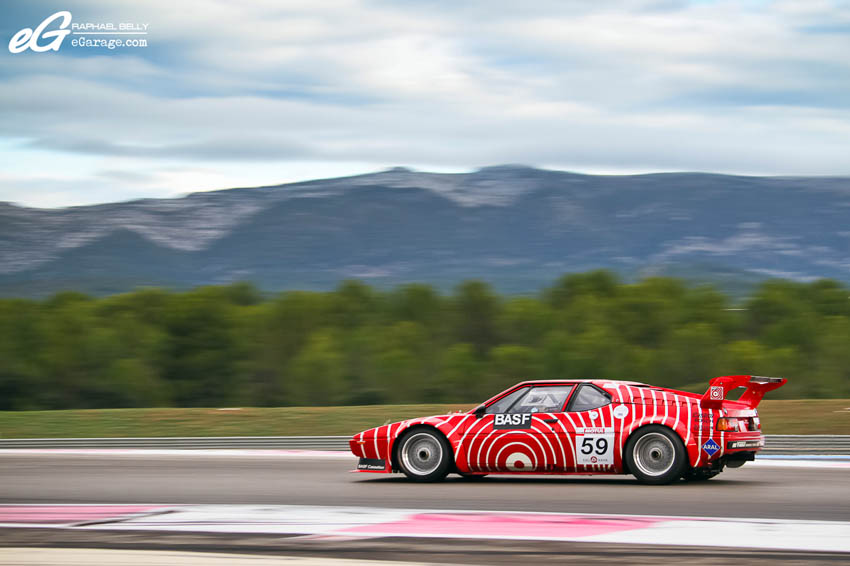 Between 1971 and 1990, 13 Formula 1 Grands Prix were held here and legendary drivers such as Jackie Stewart, Ronnie Peterson, Niki Lauda and Alain Prost finished on top of the podium.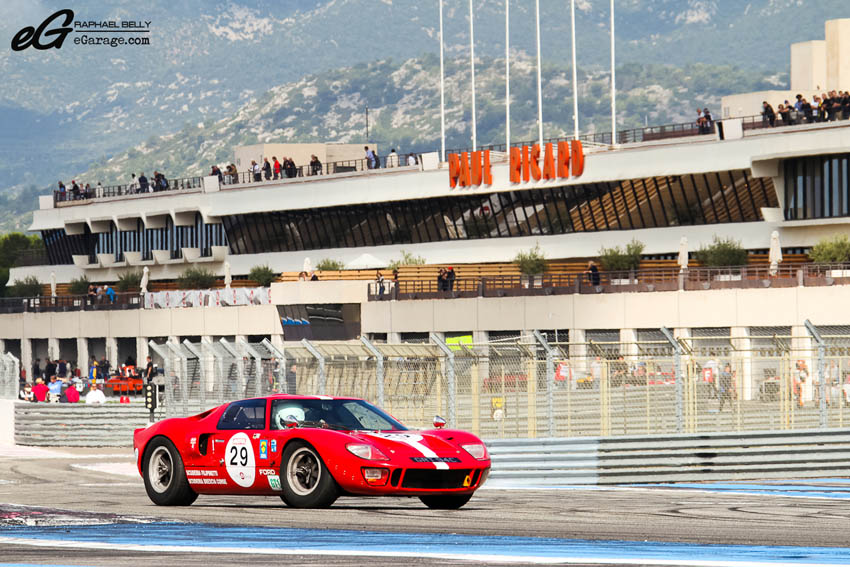 Two years after the death of Paul Ricard, the racetrack was bought by Excelis S (in 1999) who executed a huge transformation (from 2011 to 2002) turning the racetrack into a High Tech Test Track (HTTT), a high technology trial racetrack known for its blue and red painted stripes.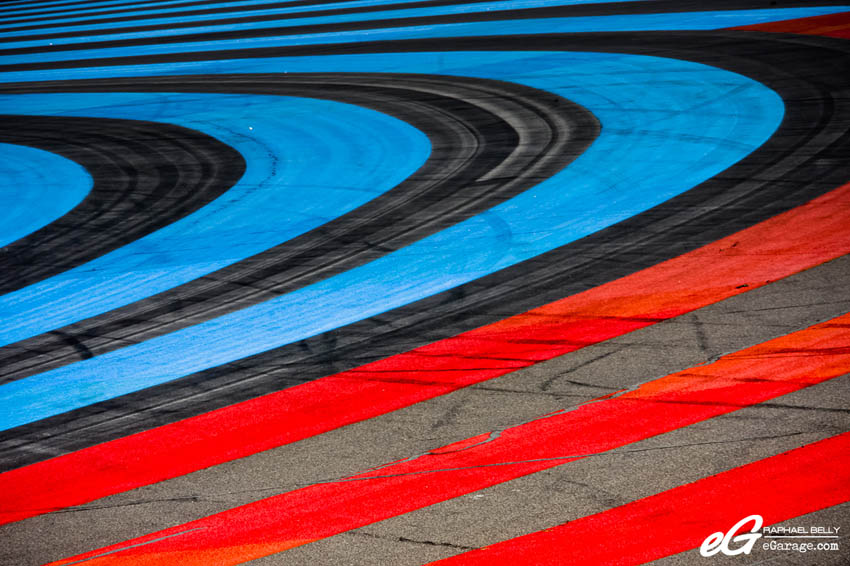 Closed to the public during almost 10 years from 1999, it's in 2008 that Gérard Neveu (Paul Ricard HTTT track director) and Claude F. Sage (managing director) opened the doors again to the public. The first event of the 21st century was in 2009 – the Le Mans Series (set up by Peter Auto).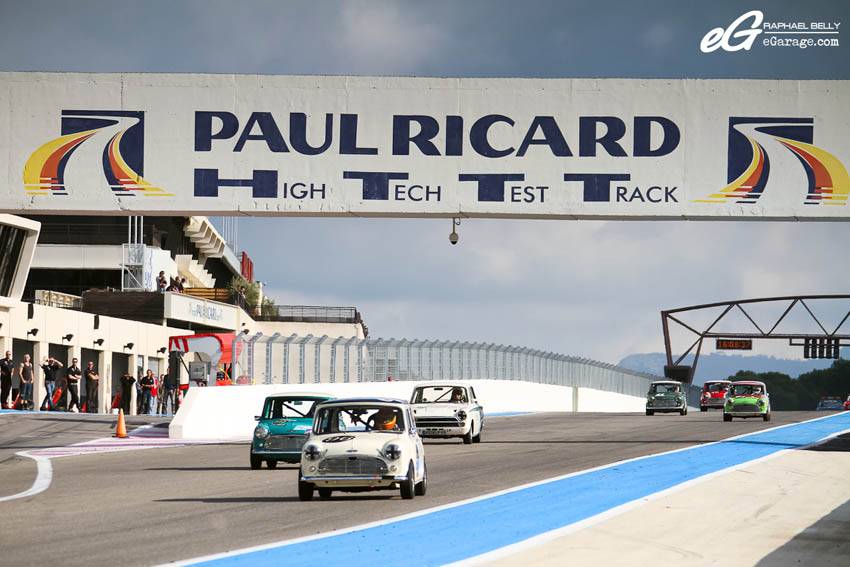 Every October, Paul Ricard HTTT racetrack welcomes Les 10000 Tours du Castellet, a revival event set up by Peter Auto that brings legendary cars to the track. Split in 6 categories : Trofeo Nastro Rosso (Italian Sports cars and GTs from the late fifties to the early sixties), Sixties Endurance (pre-66 GTs and sport cars pre-63), Group C (sports car racing introduced by the FIA in 1982), Classic Endurance Racing (GTs and Prototypes that raced in long-distance races from 1966 to 1979), Mini Classic (dedicated to the Mini MK1 produced from 1959 to 1967), and BPR Revival (a grand tourer-based sports car racing series which ran from 1994 to 1996).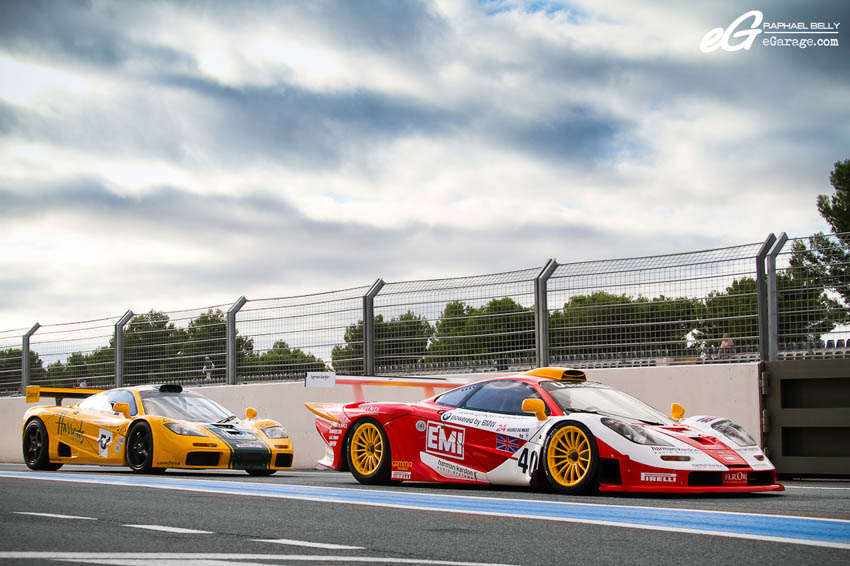 Peter Auto came with new gifts last year as there was a new category (Historic Formula One Championship, dedicated to Formula 1 cars between 1966 and 1985). And this year, Peter Auto is keeping its promises as it didn't come with one, but two new categories for our pleasure: BPR Revival and Mini Classic.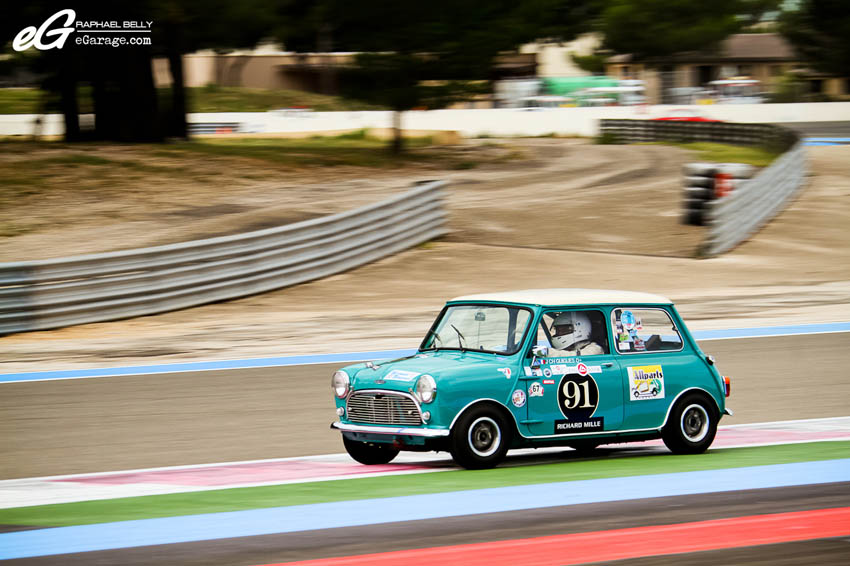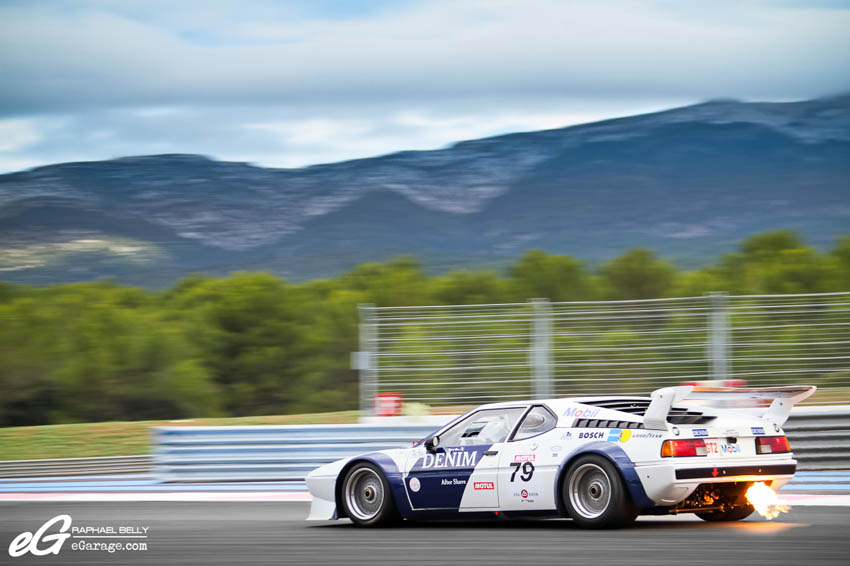 We told you in our 2012 Les 10000 Tours story that Patrick Peter (CEO of Peter Auto) was announcing the arrival of a new category celebrating the championship BPR (Barth Peter Ratel). And, as promised, after one year of preparation, here we are!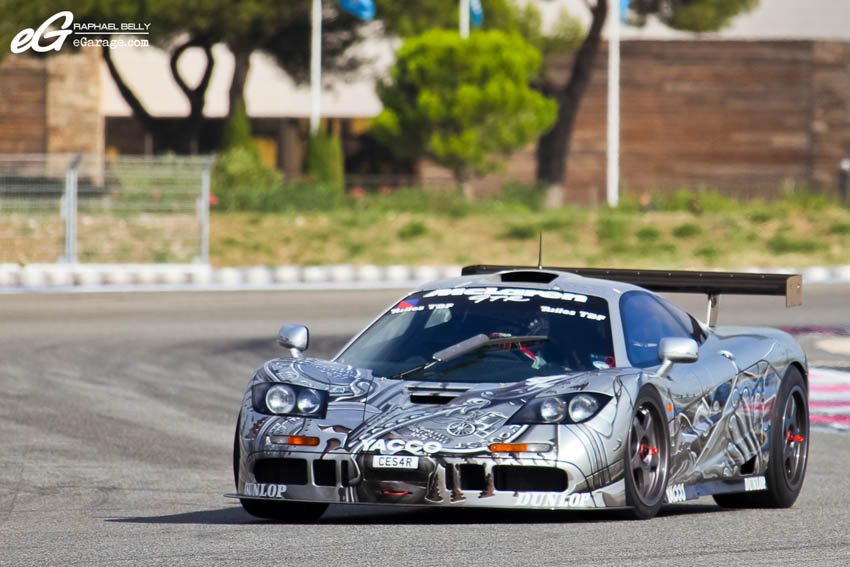 BPR stands for (Jürgen) Barth, (Patrick) Peter, and (Stéphane) Ratel, founders of the BPR Global GT Series in 1994. Imagined in August 1993, it was a grand tourer-based sports car racing series which ran from 1994 to 1996 before becoming the FIA GT Championship in 1997.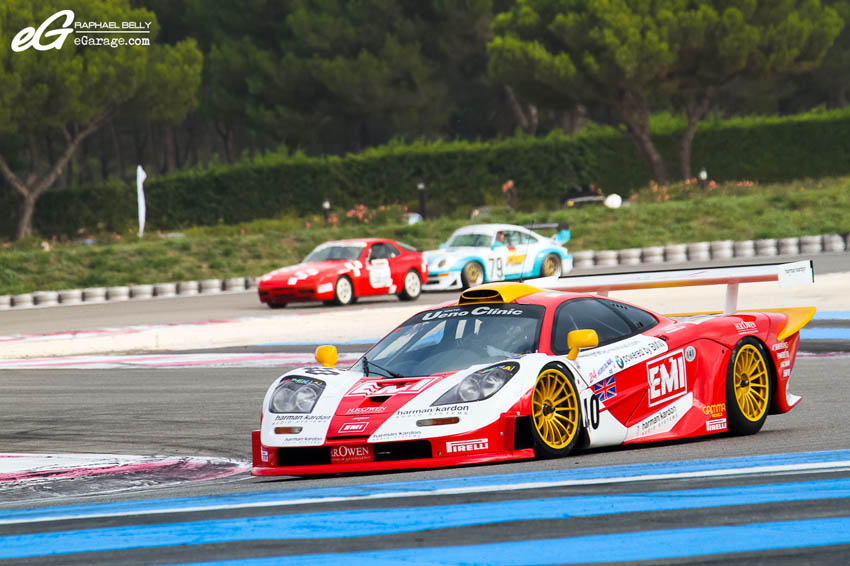 Supercars such as the McLaren F1 GTR, Venturi 400, Ferrari F40 GTE, and Jaguar XJ220 fought in these races.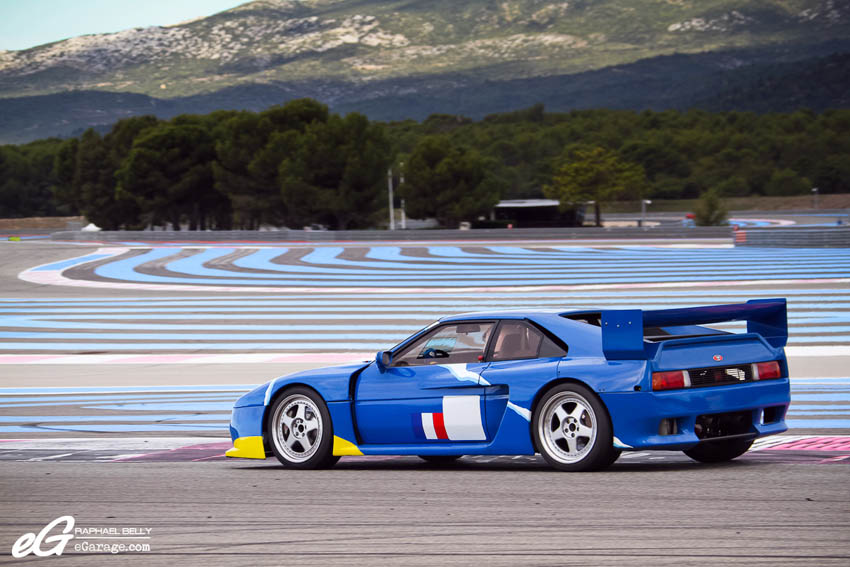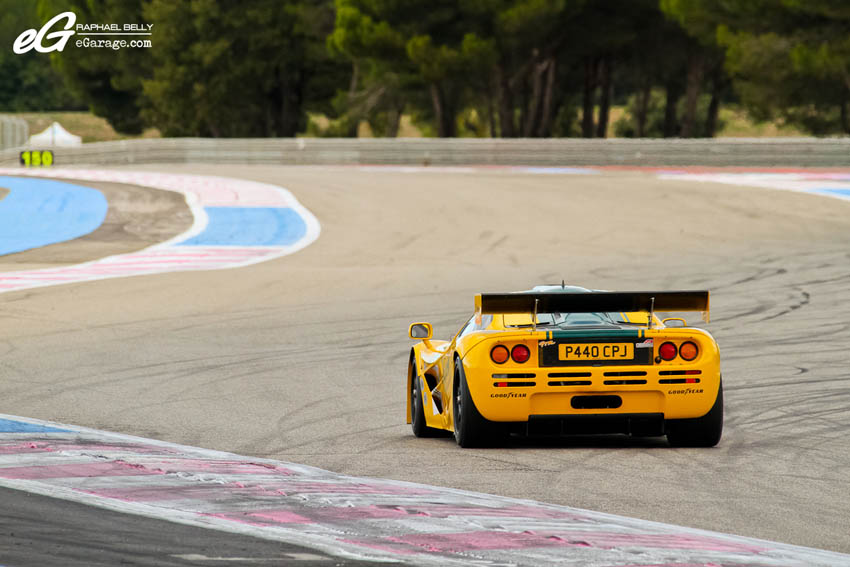 A victim of its own success, the International Automobile Federation (FIA) decided to take the control of these grand tourer-based sports car racing series including it into the FIA GT Championship and renaming it the BPR Global GT Series.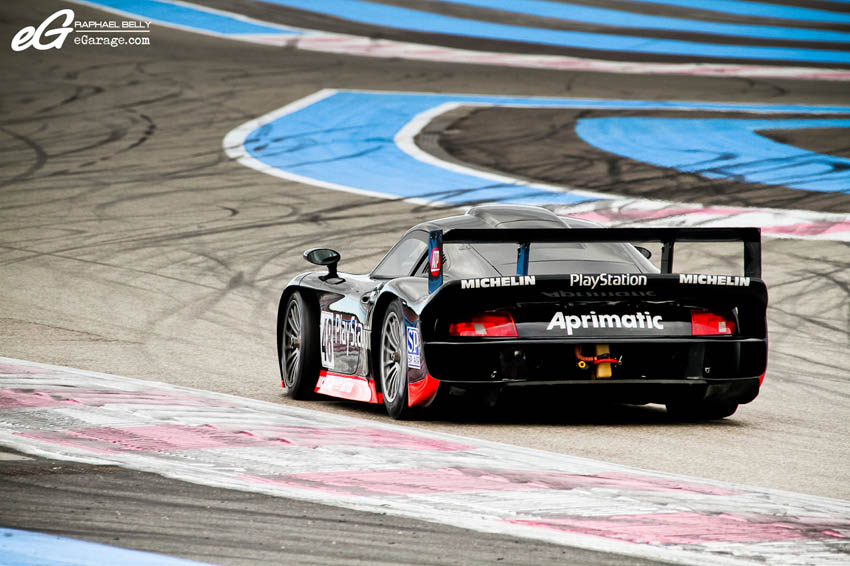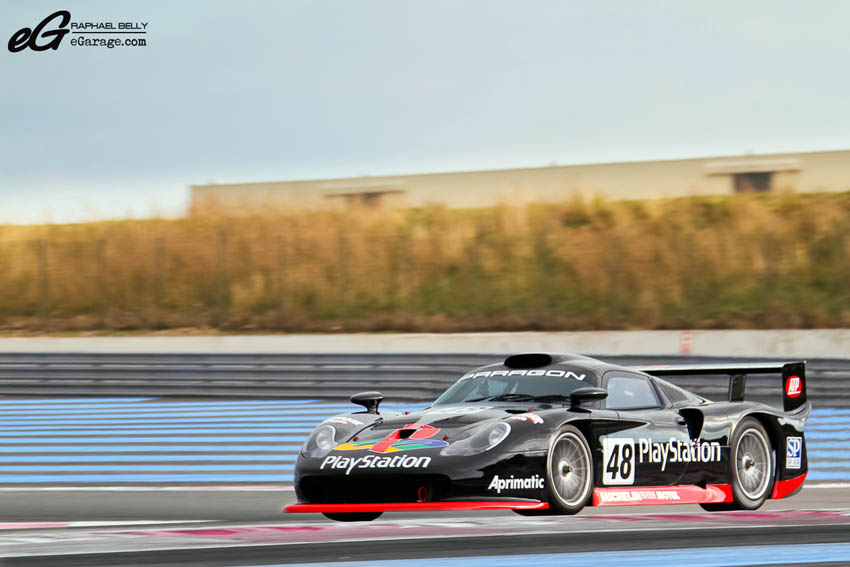 In 2013, the BPR Championship would have celebrated its 20th anniversary and it goes without saying that no other meeting is better than Les Dix Mille Tours du Castellet to celebrate its birthday by putting the legendary BPR Global GT Series cars back on track.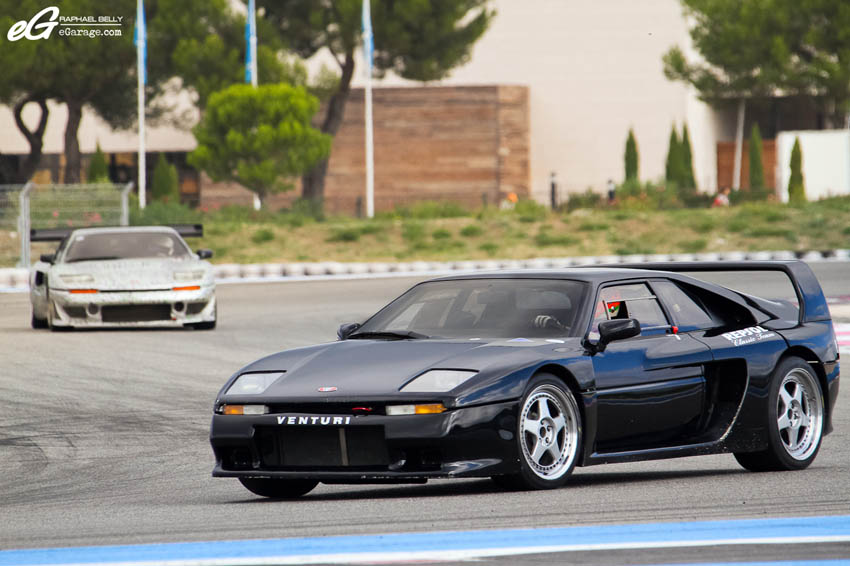 That was the first time for me to see McLaren F1 GTR (I've already seen regular F1) and thanks to Peter Auto you could see the two bodies of the F1 GTR: standard and longtail.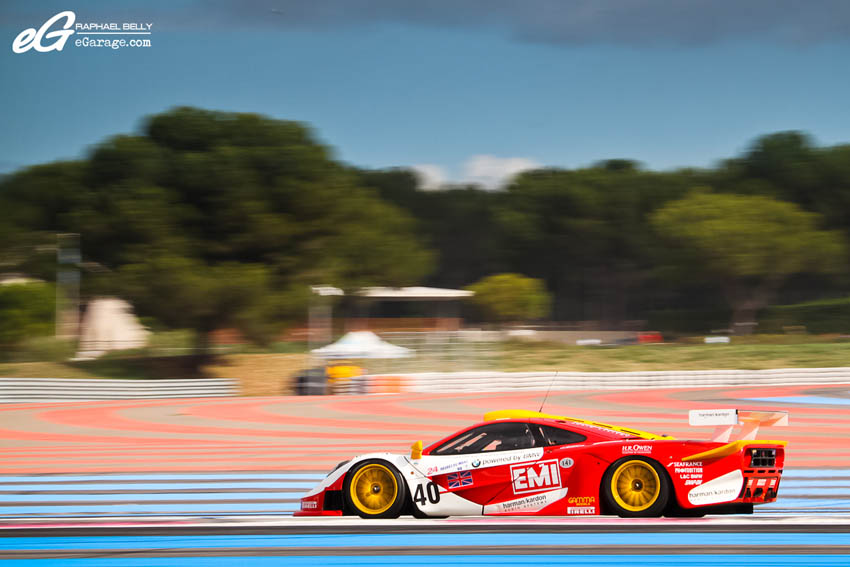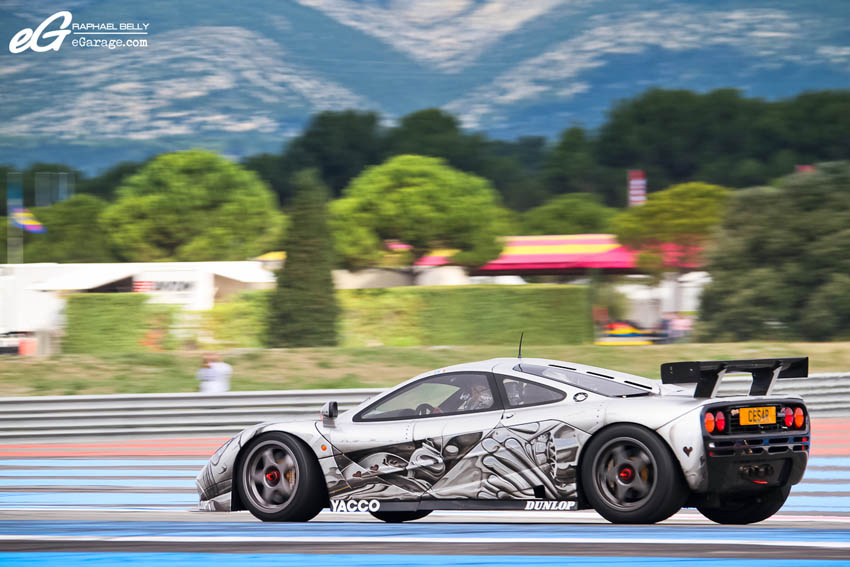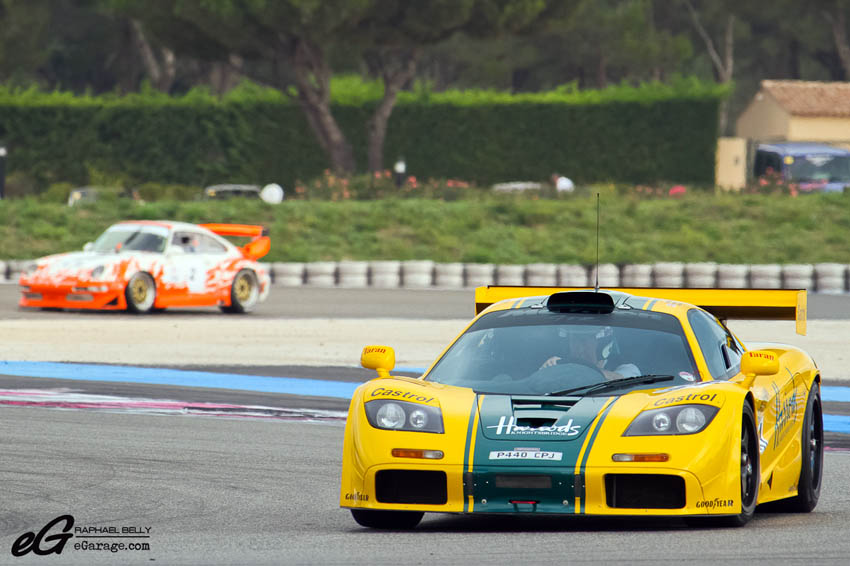 BPR Global GT Series was reformed into the FIA GT Championship in 1997 and this change of hands also changed some rules for the cars. The Porsche 911 GT1 and the Mercedes-Benz CLK-GTR were really efficient because they were made as race cars first (not road cars like the F1), that's why McLaren had no other choice to make big changes to the F1 big in order to be able to compete. That's why the "longtail" was built, longtail referring to its longer size and extended aerodynamic parts compared to a standard F1.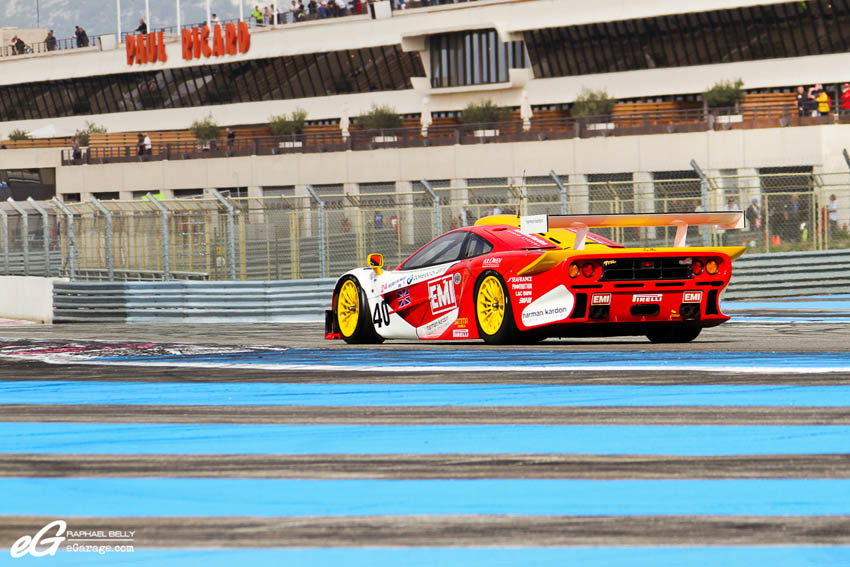 The other new category this year is Mini Classic dedicated to the Mini MK1 (Morris, Wolseley and Riley Elf) produced from 1959 to 1967. In the first 70s Mini wasn't a brand like nowadays, it was the name of a car, it only became an own brand in 1969.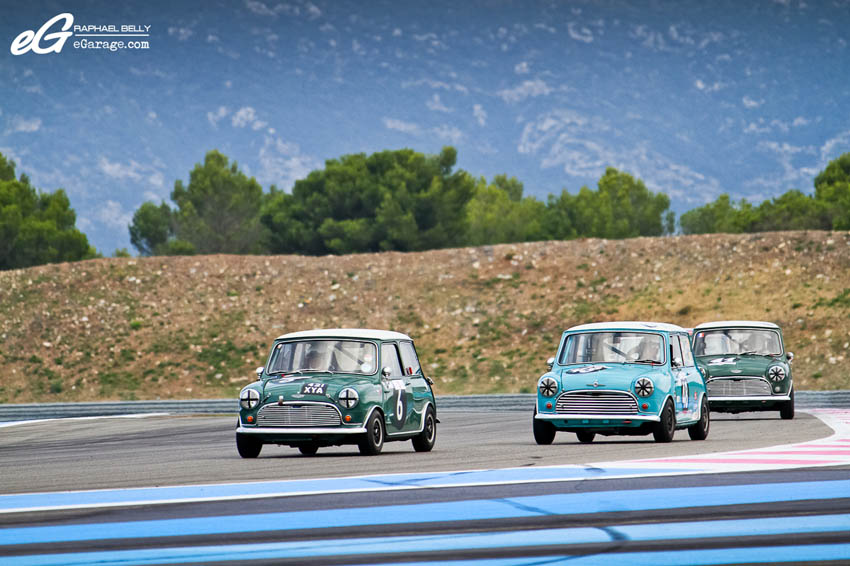 In 1961, the aim was to build an economic car so Mini asked John Cooper (Formula One engine builder) for a more powerful and sporty Mini : this was how the first Mini Cooper S was born.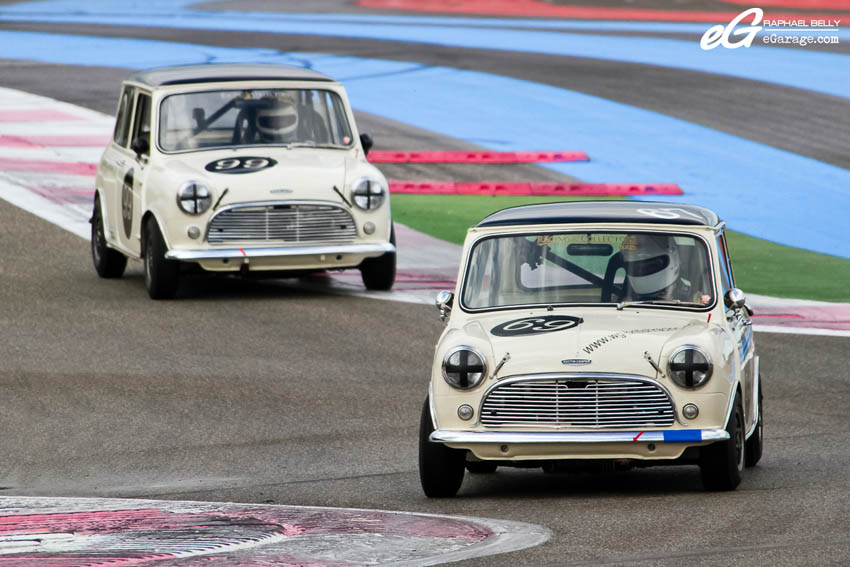 And believe me, seeing all those Minis stripped with roll cages, and their drivers driving very fast (almost drifting on some bends) you understand quickly the potential of this car on a racetrack.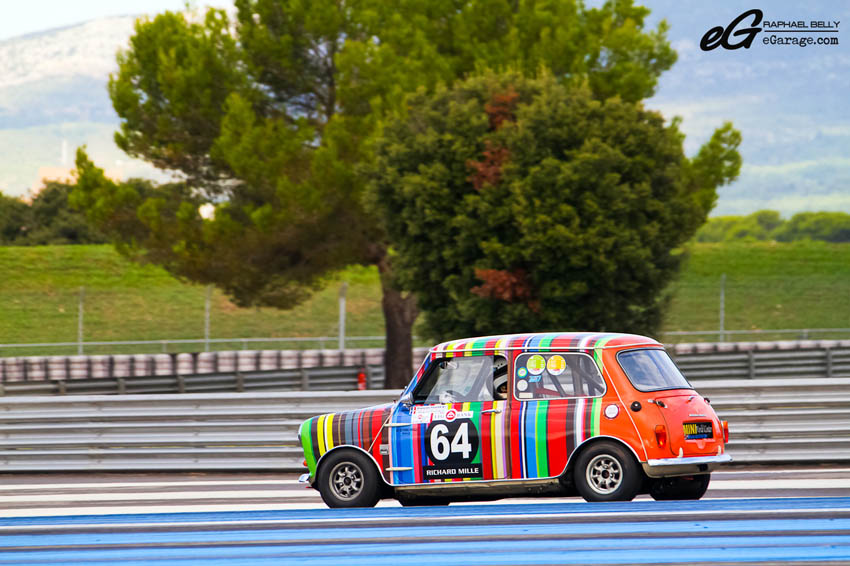 Speaking about power, let me introduce you the Trofeo Nastro Rosso, dedicated to Italian Sports and GTs from the late fifties to the early sixties. It is a unique occasion to admire the most elegant models of the greatest Italian brands of the time. Gathering exceptional cars such as Ferrari 275 GTB, 250 GT SWB, 250 LM, Bizzarrini, Maserati.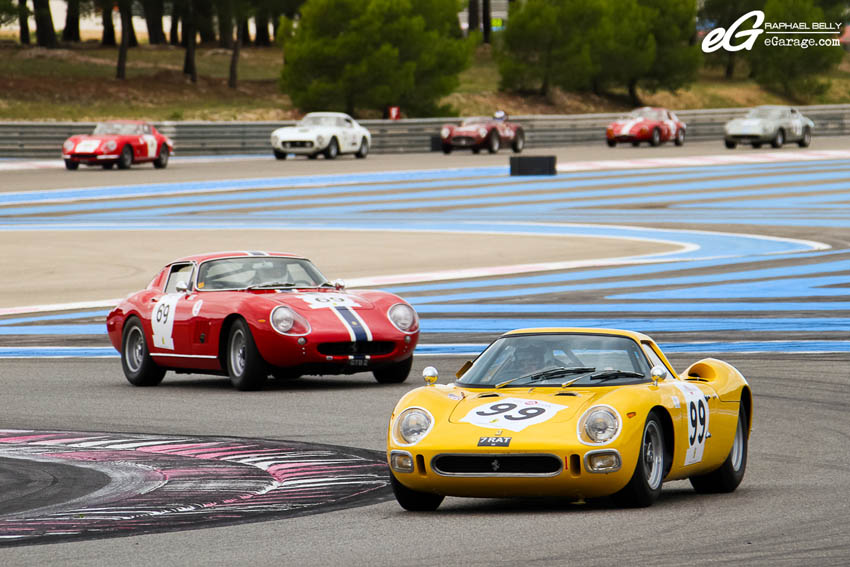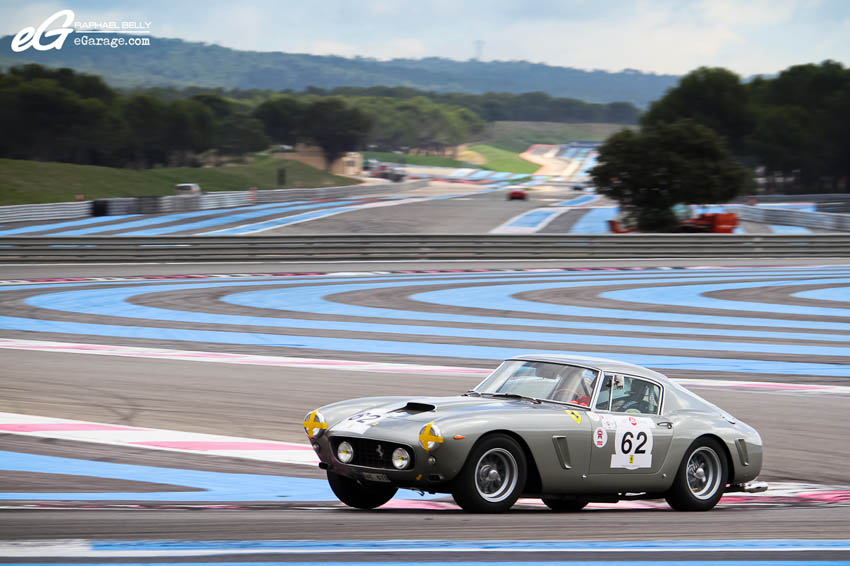 28 Ferrari, Alfa Romeo or  Maserati represented the largest Trofeo Nastro Rosso grid since its creation in 2010 – the first edition of the Dix Mille Tours. After a cloudy Saturday, the Italian beauties were back on the sunny track on Sunday.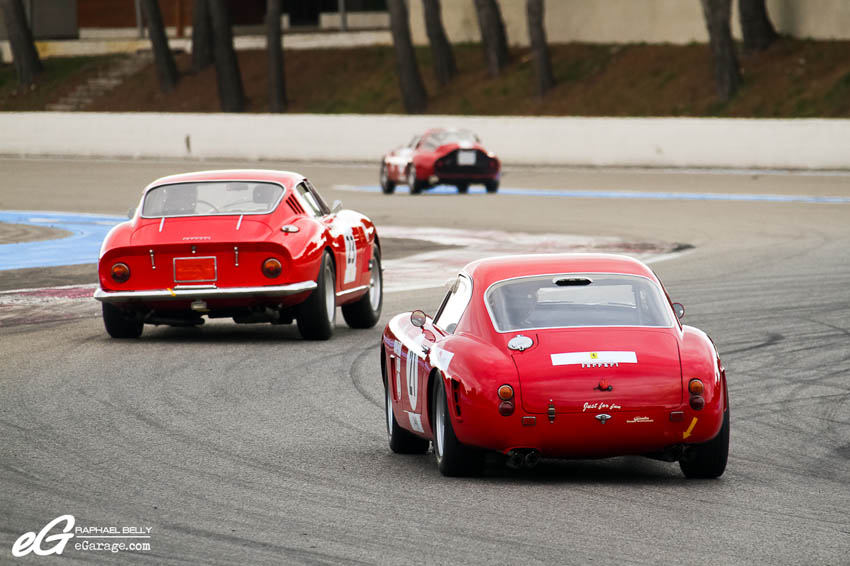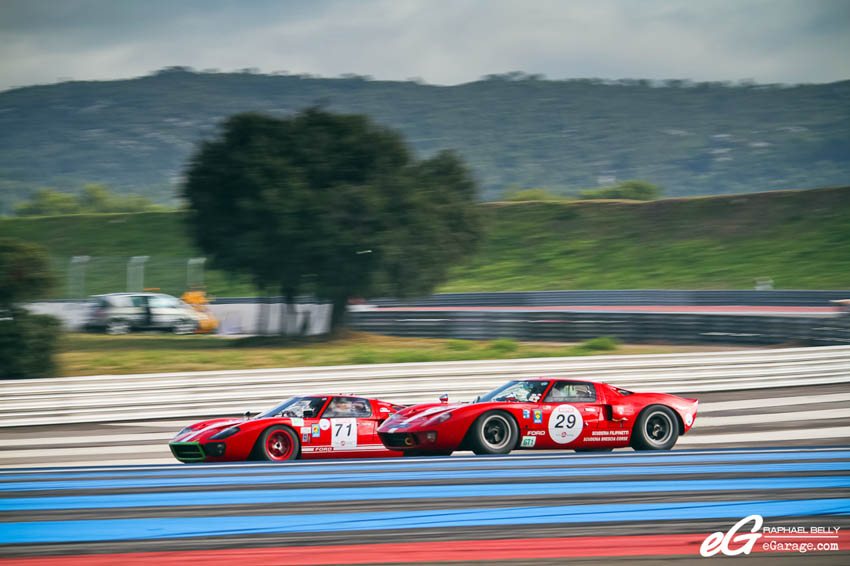 Each year, the Les Dix Mille Tours welcomes two revival categories of Endurance series : Classic Endurance Racing & Group C.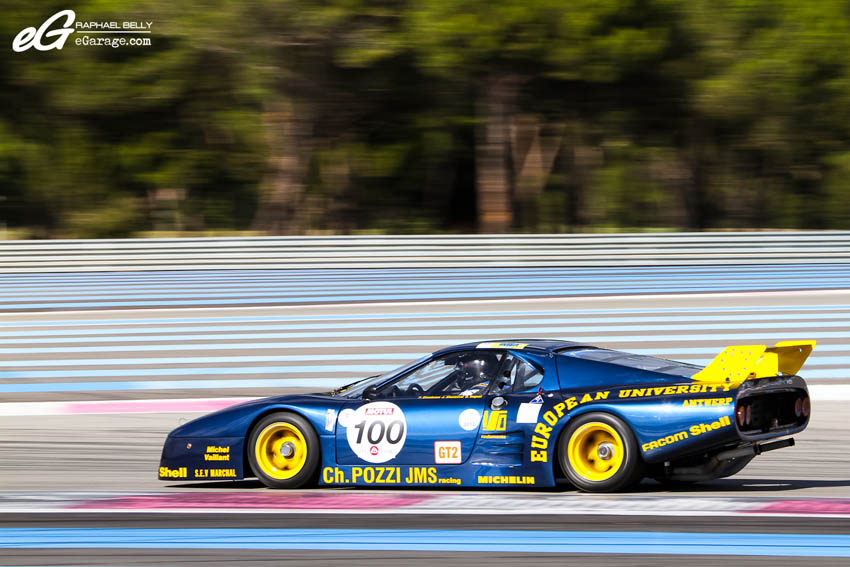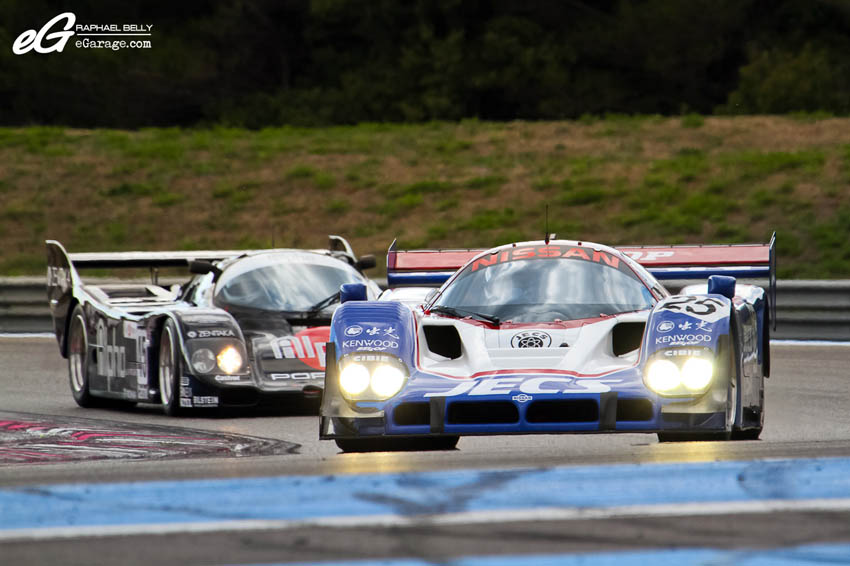 In 2013, Classic Endurance Racing  (CER) celebrates its 10th birthday. Since 2004, Classic Endurance Racing echoes a period from 1966 to 1979 when long-distance races reigned over the car-racing. Glorious period for cars like the Ford GT40, Porsche 910, Ferrari 512 and their drivers : Jacky Ickx, Henri Pescarolo, Gérard Larrousse whose playground did not limit itself to the extraordinary 24 Heures du Mans, but extended in the biggest European racetracks within the framework of the world championship of sports cars.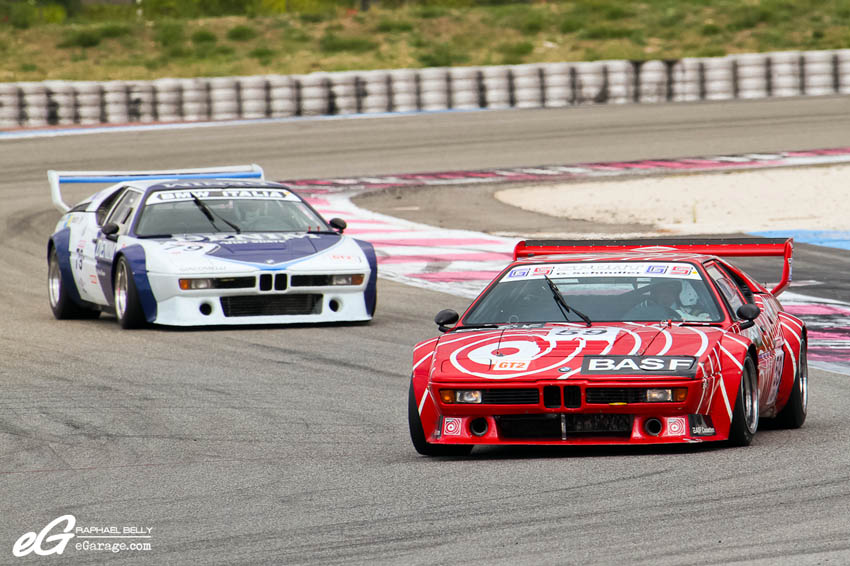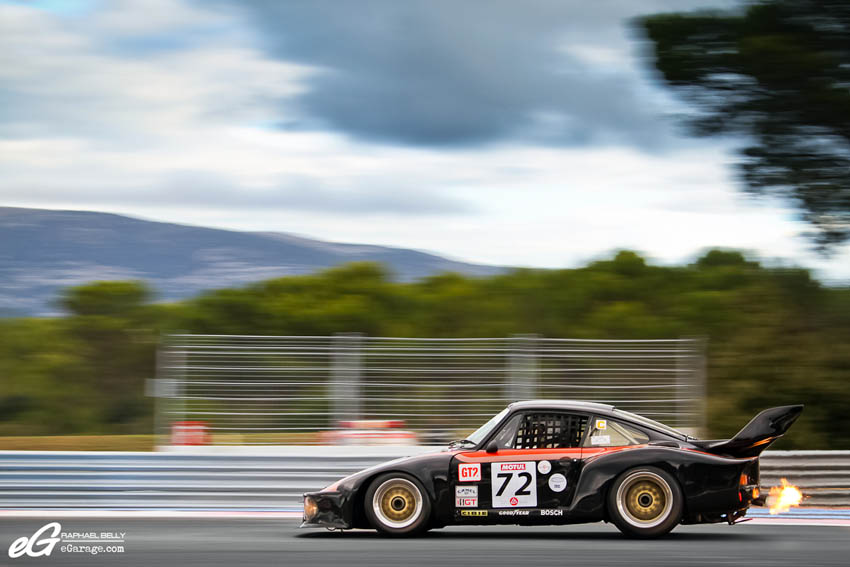 Classic Endurance Racing is much more than a simple historic remembrance. With a starting grid gathering around 50 cars among which Porsche 935, BMW M1, Lola T70, Ferrari 512 BBLM and drivers decided to honor the glorious past of these cars, the show is complete.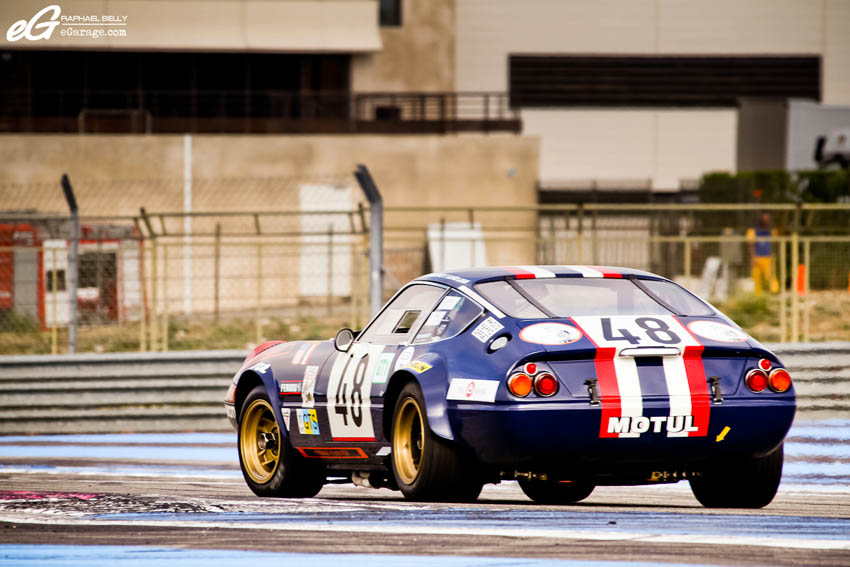 Group C was a category of motorsport, introduced by the FIA in 1982 for sports car racing, along with Group A for touring cars and Group B for GTs.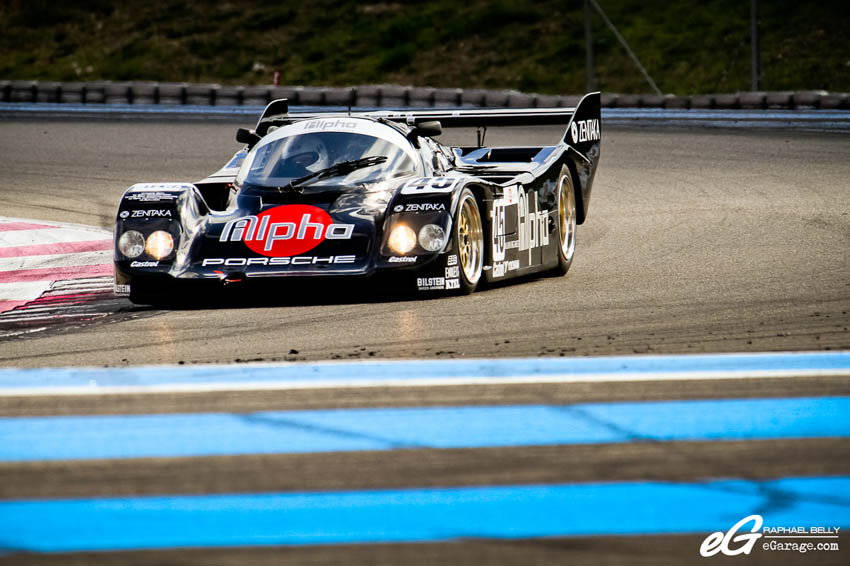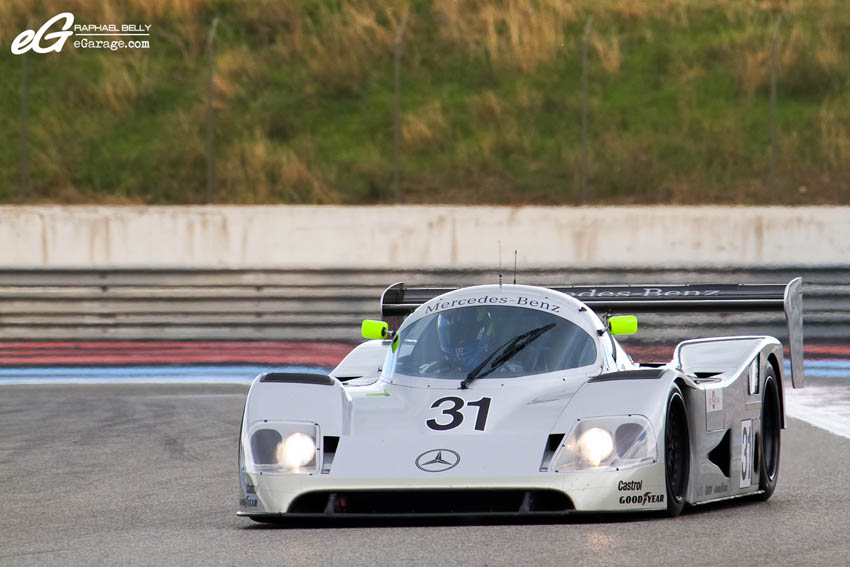 The FIA's Group C formula was designed primarily for the World Endurance Championship which included the 24 Hours of Le Mans. However, several smaller series also adapted the Group C regulations.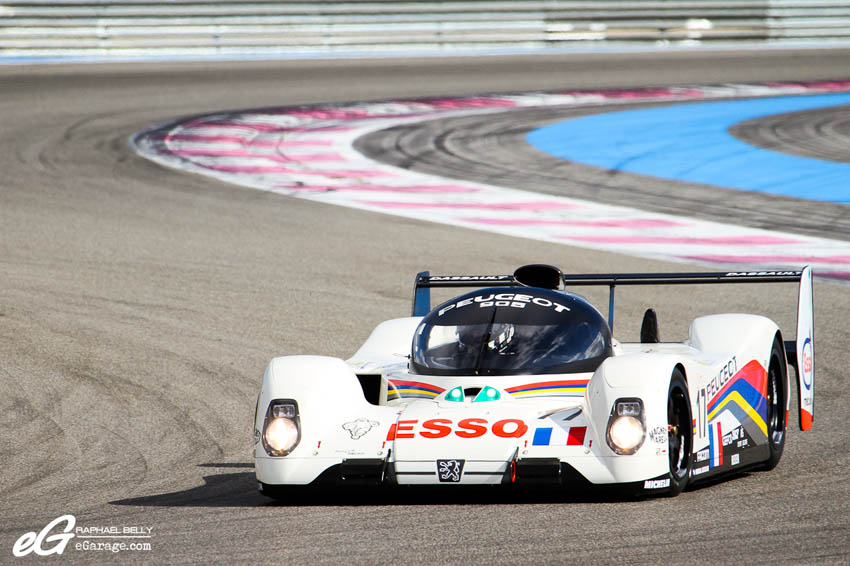 The list of Group C sports cars that have competed in races in the past is really huge and the Dix Mille Tours is gathering the most iconic cars as Jaguar XJR16, Porsche 962, Mercedes Benz C11, Nissan RC90, Spice SE88, Peugeot 905.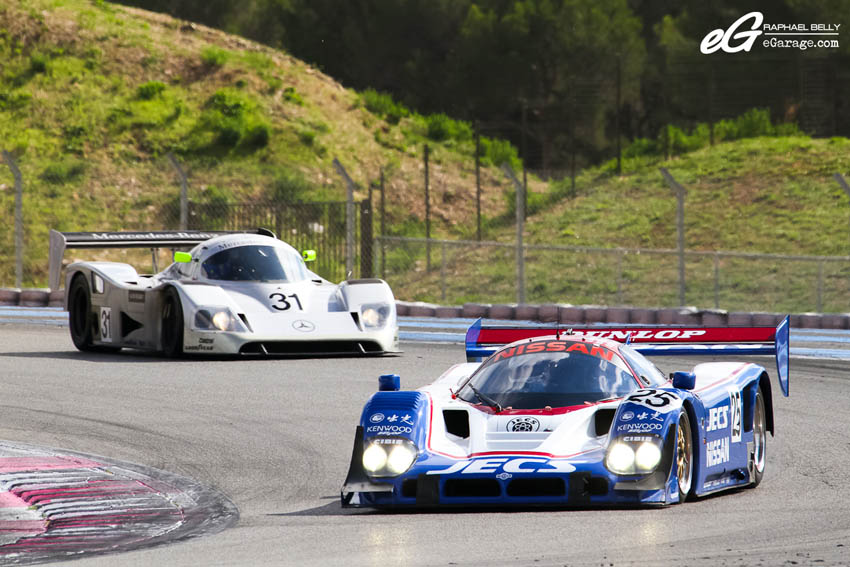 Let's go back to the sixties for cars that, with a little luck, you can see in the street such as Jaguar E-Type, Porsche 356, Aston Martin DB4GT. The Sixties Endurance category is gathering sports cars between 1963 and GT until 1966. The only difference from road-legal versions of those cars is that most of the cars for the 10000 Tours are track-modified and not typically street driven.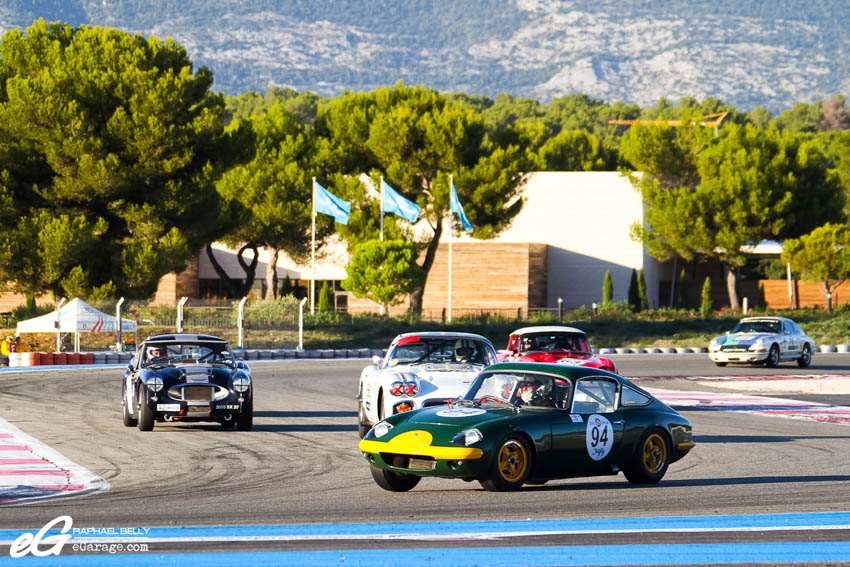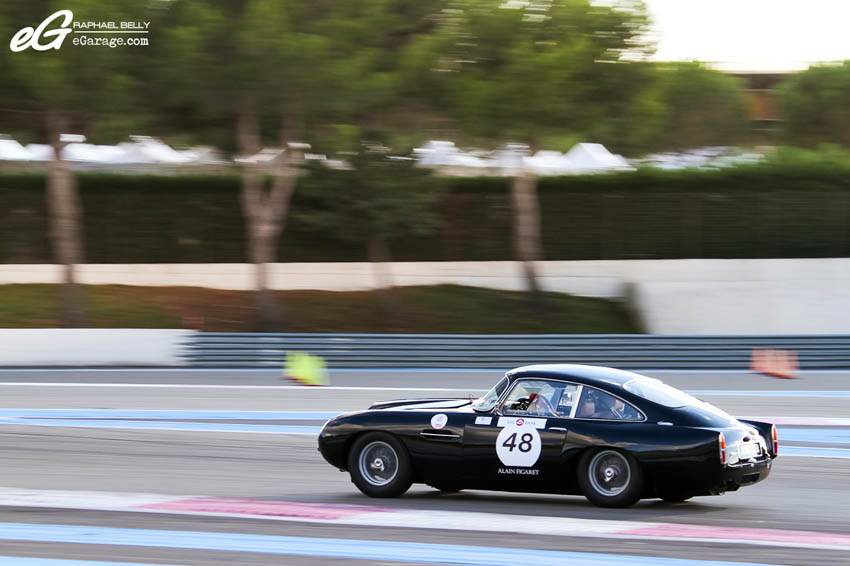 What I really like in this event is the various categories. There's nothing more interesting as seeing more than one class of car racing, and the revival spirit of this event. It's showing cars from another century, bodies from another century, sounds from another century and it's this kind of event that pushes you to get interested in past cars.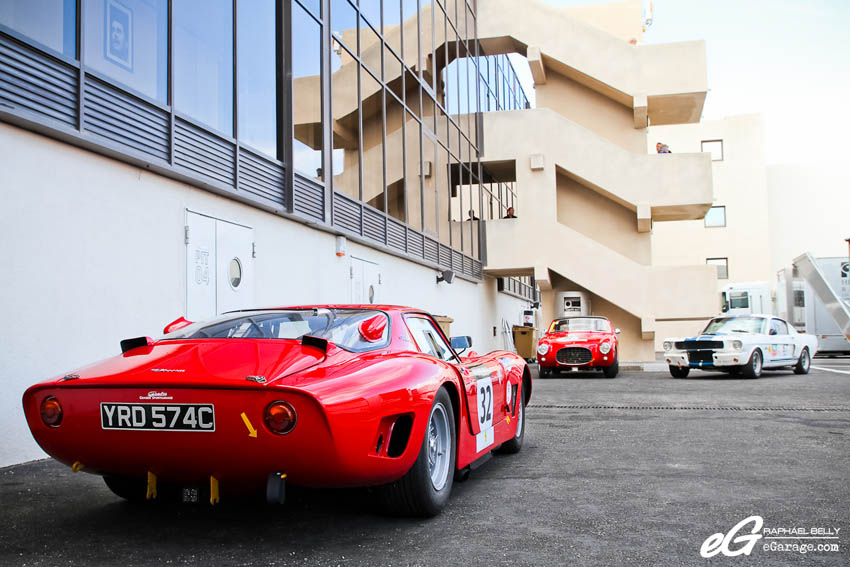 As usual, paddocks are full of amazing cars where the teams are working hard to take care about cars the drivers have between their hands. It's always impressive to see those big trucks and all the necessary equipment for a race weekend.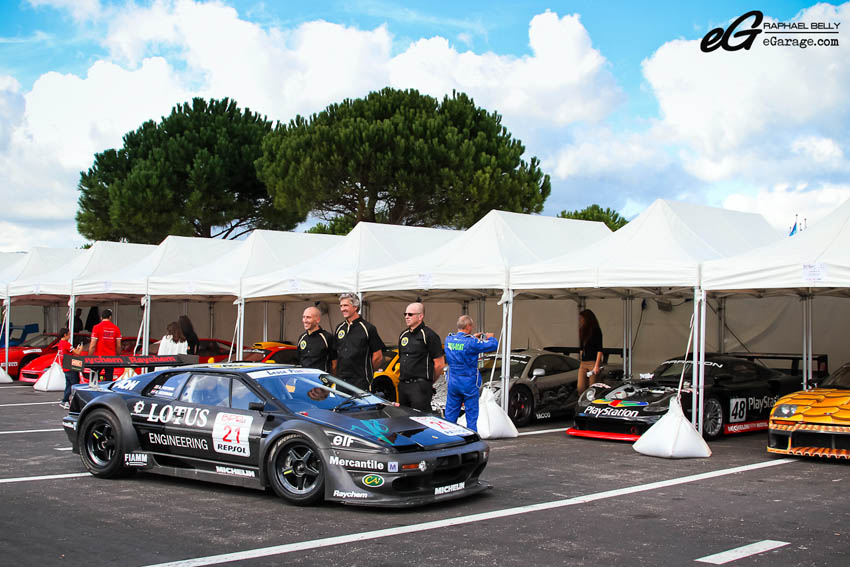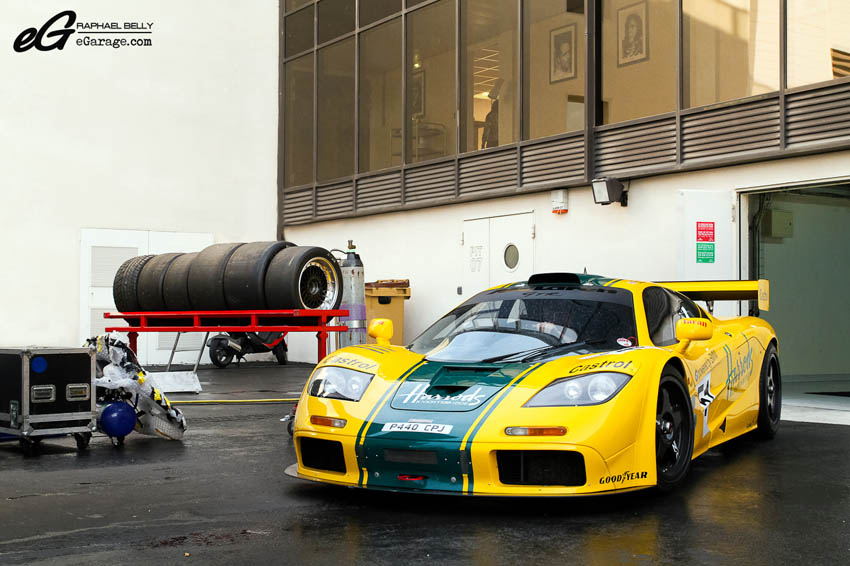 Each year, the Les Dix mille Tours establishes a new standard of quality. With 10 000 spectators present this year, Peter Auto reaches to provide a better plateau than the past year. We pay tribute to that as we can imagine the hard work necessary to gather all these cars and people.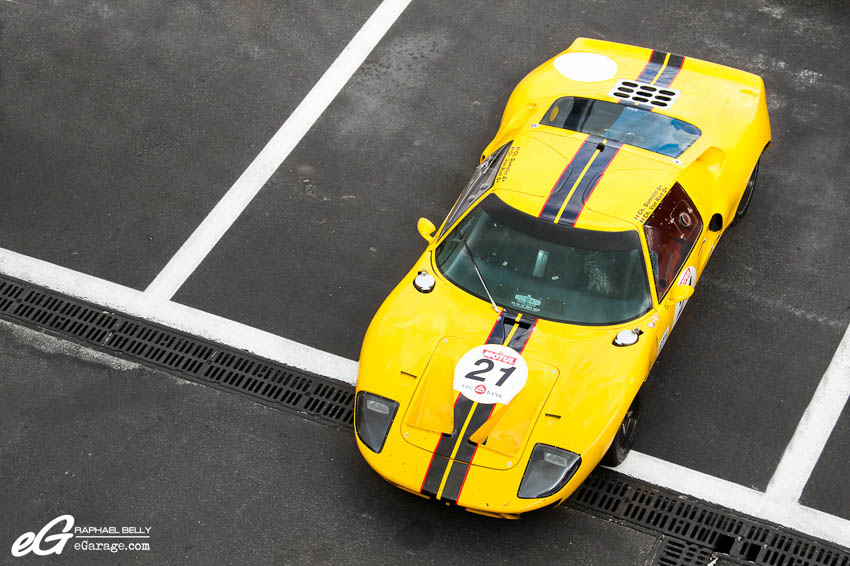 This year we have the BPR Revival, what could we expect in 2014? eGarage is already thinking about what we would dream to see on the track in 2014 as the Peter Auto imagination seems without limits (for our pleasure). And you, what category would you dream about ?
Answers in 2014 !